Travelling Tajikistan is not always easy, but the days of corrupt border guards and random checkpoint charges are pretty much over. This guide will teach you everything you need to know about travelling in this fascinating country.
Rough and rugged Tajikistan is a place where few travellers venture, but with recent improvements in tourism infrastructure, now is the time to enter this amazing country. Whether you're planning to take on one of the worlds most epic road trips (The Pamir Highway), or you just want to sip espresso from a cafe in Dushanbe, Tajikistan has it all. If you're the type of traveller who seeks adventure where few other travellers go, then you've come to the right place. Tajikistan is one of the least visited countries in Central Asia, and Central Asia is one of the least visited regions on Earth… so get ready for an off the beaten path experience that you'll never forget.
Jump To: Must-see Places | Must-Have Experiences | Off The Beaten Path | Pros | Cons | Transport | Visas | Health | Weather | MORE TAJIKISTAN BLOGS
How Much Will Tajikistan Cost?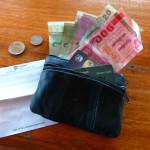 $89/day for 2 people (Average Including Pamir Highway Trip)
Most people backpacking Tajikistan will probably be taking the Pamir Highway road trip, and for this portion, your budget will be higher, but not too much higher. If you can arrange a vehicle with 4 travellers in it, you can expect to pay about $110 / day for the vehicle, fuel and driver, with the cost of side-trips, rooms and food extra.
Outside of the Pamir Highway trip, around $35 / day / person should be plenty, but expect to pay more in Dushanbe. If you're doing a Central Asia trip, the cost of visas for your next country(ies) can add up so keep that in mind when budgeting your trip in this region.
Budget Accommodation: (Avg $30 / night) (Pamir = $15 / person incl. 2 meals)
A cheap double room in Dushanbe will cost you around $30 / night. On the Pamir Highway, stays in yurts and home stays will usually cost around $15 / person / day including dinner & breakfast. There are a couple of places on the highway where you can get a hotel room and they are around $10 / person / night including breakfast.
Eating: ($2-$7 / meal)
On the Pamir Highway, your meals will mostly be included in your accommodation costs. In Dushanbe expect to pay around $5 – $10 for a western meal, or $3 – $5 for a local dish. Don't miss the best Indian food in the world at Salaam Namaste in Dushanbe (around $10 / large meal). Expect to find mainly local-style dishes outside of Dushanbe (around $3 – $5).
Entrance Fees: ($1-3/person)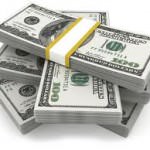 Probably the only time you'll be paying entrance fees will be at National Parks & some museums in Dushanbe. Entrance fees are very reasonable, even in the capital. Typical costs are between $1 – $3. There are some parks that you may enter on the Pamir Highway that will cost around $5 / person.
Alcohol: ($2 Beer, $4 Cocktails)
Tajikistan is said to have the cheapest beer in the world. A pint of Khujand will cost about 40 cents, but personally we continued to drink Baltika (a Russian lager) when we were backpacking Tajikistan. You can find lots of different cocktails in Dushanbe, but outside of the capital expect to be limited to beer and spirits.
Tipping: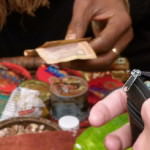 Tipping is not customary in Tajikistan but services that cater to tourists will expect a gratuity. If you've hired a guide, a porter or a driver, expect to give a tip at the end. For the Pamir Highway trip, your driver will definitely expect a tip for his work. Around 10% of all services would be a generous tip if your driver speaks English and doubles as a guide.
Some restaurants, particularly in larger hotels, will add a 10% service charge to the bill. If you stay with a local family in Tajikistan, it's a good idea to leave a small gift. Stickers, pens and notepads from your home country are great to give to kids when you leave.
Money:
The currency in Tajikistan is called the Tajik Somoni or Som for short. The exchange rate at the time of writing was $1USD = 4.9 TJS. Denominations come in 1, 3, 5, 10, 20, 50, 100, 200 and 500 notes. There are no ATMs on the Pamir Highway except in Khorog, but even the ATM there can be unreliable. You can take out USD and TJS from ATMs in Dushanbe and some other cities. In small towns, you can withdrawal TJS only and sometimes you won't be able to find an ATM at all. ATMs accept Visa, Mastercard and Maestro, which means that they usually also accept Plus and Maestro debit cards.
Must-See Places:
There are far too many "must-see places" to list here. We spent a lot of time in this country and we still have much to see. Tajikistan is most famous for the Pamir Highway trip, but the country has far more to offer.
Jump To: Must-Have Experiences | Off The Beaten Path | Pros | Cons | Transport | Visas | Health | Weather | MORE TAJIKISTAN BLOGS
The Pamir Highway:
The Pamir Highway (M41) is the second highest road on earth (next to the Karakorum in Pakistan) and it traverses the Pamir Mountains through Afghanistan, Uzbekistan, Tajikistan and Kyrgyzstan. The majority of the highway is in Tajikistan and it is one of the main tourist draw cards for the country. Most commonly, travellers drive the length of the Tajik highway between Osh (Kyrgyzstan) in the north and Khorog in the south (most travel South to North but trips can go both ways).
The trip can take anywhere from 1 week to 2 months depending on how much you stop and what you decide to see. You will pass through some of the most impressive mountain ranges on earth including the Hindu Kush (Hindu Killers) and the Pamirs themselves. The scenery on this drive is spectacular and it is a road trip like no other. What makes the drive so memorable are the many turnoffs and side trips that lead away from the M41 itself. Expect to trek to mountain lakes, spot endangered Marco Polo sheep and sleep in yurts along the way. It's best to organize this trip from Dushanbe (heading north), Osh or Murghab (heading south).
There is a lot to know about a Pamir Highway trip and for this, we have The Ultimate Guide To The Pamir Highway Road Trip… coming soon!
The Fann Mountains:
Other than the Pamir Highway trip, this is probably the most popular excursion to take in Tajikistan. Located in the Sughd Province in northern Tajikistan, these stunning, snow-capped peaks are the perfect place for hikes, treks and exploration. The area is also known as "The Land Of Lakes", thirty of which can be seen rather easily and each displays its own color. The Fann Mountains provide a great alternative for those who don't want to embark on the epic Pamir Highway trip, but still want to see the beautiful scenery that Tajikistan is famous for.
Dushanbe:
Tajikistan's proud, modern capital, this is a great place to chill out and enjoy some delicious food and drink. If you're planning a trip into the rest of the country, or returning from one, Dushanbe makes for a great place to plan your adventure, or your next country on a Central Asia trip. This is one of the best places in the region to pick up visas for Iran, Turkmenistan, Uzbekistan and other places you may visit.
The Fergana Valley:
Central Asia's most politically divided, culturally diverse and notoriously unstable region, the Fergana Valley actually makes for a great travel destination. If you can make it up to Kujand, the second largest city in Tajikistan and home to the worlds cheapest beer, you can travel from there and enjoy some very off-the-beaten-path places in the far north of the country.
Goat Note: The political situation is always changing in the Fergana Valley. Make sure to check that it is stable before planning a trip there.
Zeravshan Valley:
Another one of Tajikistan's main touristic destinations, Zeravshan is nestled amongst the Western Pamir-Altai mountain ranges. The word Zeravshan means "Golden River" and it refers to the main river which crosses the valley and provides precious water to the inhabitants of the area. Famous for impressive landscapes, and gorgeous lakes (including Alouddin, Kulikalon and Iskanderkul Lakes), the area is perfect for hiking and horseback riding.
If you're not looking to do any alpinism while you're here, check out Penjikent, the old capital of the Sogdian Empire and home to the best preserved remains of the pre-Islamic, Zoroastrian civilization.
Goat Note: Once a major tourism draw during the Soviet Era, the Zeravshan Valley is now reserved for those "in the know". A great off the beaten path place in Tajikistan.
Must-have Experiences:
The Pamir Highway:
If you've read this far, you've probably heard enough about the Pamir Highway. It's amazing! For more on this epic journey, check out this Goats On The Road 9-part series of our personal experience. Many of these have videos:
Part 1 – Travelling The Pamir Highway: Osh to Sary Moghul
Part 2 – Travelling On The Pamir Highway: Sary Moghul to Karakul
Part 3 –  Travelling On The Pamir Highway: Karakul to Murghab
Part 4 – Travelling On The Pamir Highway: Murgab to Keng Shiber
Part 5 – Travelling On The Pamir Highway: Keng Shiber to Bulunkul
Part 6 – Travelling On The Pamir Highway: Bulunkul to Langar
Part 7 – Travelling On The Pamir Highway: Langar to Yamchun
Part 8 – Travelling On The Pamir Highway: Yamchun to Khorog
Part 9 – A Helicopter Ride Over The Pamir Highway
For just the videos:
Travelling On The Pamir Highway: A 4 Part Video Series
Jump To: Must-see Places | Off The Beaten Path | Pros | Cons | Transport | Visas | Health | Weather | MORE TAJIKISTAN BLOGS
Do It Up In Dushanbe:
If you've been travelling through Central Asia for a long time, then Dushanbe will feel like heaven. Decent bars, excellent cafes and classy restaurants, the Tajik capital is like a breath of fresh air (except for the pollution). A trip to Tajikistan wouldn't be complete without doin' it up in Dushanbe!
A Helicopter Ride Over The Pamirs:
Even if you don't do the Pamir Mountain trip, everyone should splurge the $90 (each way) to fly from Dushanbe to Khorog, over the Pamir Mountains! This is one of the most amazing experiences you could ever have and the views are spectacular. The chopper flies through the mountains, not over them, so the windows are open and you can feel the crisp mountain air flood into the cabin at 5,000 meters! If the helicopter isn't available, the small planes are still an exhilarating experience.
Goat Note: The ride takes 2 hours and costs about $90 US. In Canada (for example) you'd be lucky to get an 8 minute helicopter flight for this cost… and you wouldn't be flying over the Pamirs!
Hike Over A Mountain Pass:
With so many beautiful mountains, alpine lakes and forest trails, there's no better place in the world to trek over a mountain pass. There are dozens of well-marked paths that can take you high up into the alpine regions of Tajikistan. Hire a guide for lesser known trails and really find yourself in the middle of nowhere!
See Some Petroglyphs:
Petroglyphs are ancient rock carvings that often depict the hunting of ibex and other animals, as well as some musical instruments and cultural displays. Found mostly in the Pamir region around the Ghunt Valley, petroglyphs are an interesting look into the early history of the region. Many of them date back to the bronze age over 2100 years ago.
Bargain At The Cross-Border Market:
Right on the border between Afghanistan and Tajikistan, the Ishkashim cross-border market is a great way to peek into Afghanistan without actually entering the country. Located on the Afghan side of the Wakhan river (over a small bridge) the market is an excellent place to witness the sales and bartering, as well as the traditional clothing of the Afghan people.
Goat Note: It is normal to hand your passport to border control at this market. They'll hold it for you to make sure that you return to Tajikistan! (Are there really that many people fleeing to Afghanistan?)
Goat Note: Due to recent instability in Ishkashim, make sure you check the current situation before planning a visit to the cross-border market.
Soak In Hot Springs
The best hot springs in the country are Bibi Fatima near Yamchun in the Pamir Mountains. But if you're not going to do the Pamir trip, there are other great springs around the country. For some, expect to enter fully naked with separate bathing times for men and women.
Must Try Dishes:
Food is a huge part of travelling to any country and backpacking Tajikistan is no different. Although many dishes in the countryside lack flavour and seasoning, you can find some delicious local meals in Dushanbe.
Note: Islam is the dominant religion in Tajikistan, so you won't find pork in many, if any of the meals.
Qurutob (
қурутоб):
Considered the Tajik national dish, Qurutub is named for the way in which is prepared. Salty cheese balls are dissolved in water and poured over flaky flatbread. The mixture is then topped with fried onions and other vegetables. This meal is always eaten with the hands from a communal plate.
Plov (

палав)

:
The most common meal in Tajik cuisine, plov (pilaf) is a rice dish made with carrot, turnip and pieces of meat (usually lamb or goat) all fried together in vegetable oil or animal fat in a special wok known as a qazan. 
Laghman (лағмон):
This long, thick Chinese noodle is often found in delicious lamb and goat soups. A Laghman noodle dish will be hard to avoid when travelling in Central Asia… you'll find it almost everywhere!
Non (нон):
Almost every meal you order in Tajikistan will come with soft, warm, freshly made bread (non). Bread makers take great pride in their recipes and in the intricate designs that they place on the surface of their creations. The bread in Tajikistan is delicious!
Off The Beaten Path In Tajikistan:
Let's be honest, not many people visit Tajikistan and by coming here, you're already "off-the-beaten-path".  Some main places to note that are further away from the "crowds" are the Fann Mountains, the Fergana Valley and the Zeravshan Valley.
Jump To: Must-see Places | Pros | Cons | Transport | Visas | Health | Weather | MORE TAJIKISTAN BLOGS
Pros Of Travel In Tajikistan: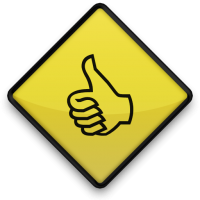 You're planning a trip to an amazing place and there are many pros to backpacking Tajikistan. Travel is very personal and different for everybody, so you'll probably find many more pros when you're in Tajikistan. We've only listed a few.
Jump To: Must-see Places | Off The Beaten Path | Cons | Transport | Visas | Health | Weather | MORE TAJIKISTAN BLOGS
Home Stays!
There are plenty of cool homestays throughout Tajikistan and they give backpackers a great opportunity to meet local people and try home-cooked, traditional dishes. The Pamir Highway and the Fann Mountains have many home stays; all offer clean rooms (the most basic offer cushions on the floor).
The People:
Tajik people are a definite PRO of travelling in Tajikistan. They are warm and welcoming and are usually happy to have their photos taken as long as you ask first. Tajiks are always happy to see visitors enjoying their country.
Other Travellers:
It's always interesting hearing about other people's unique travel stories. In Tajikistan, almost everyone is on an epic trip. You'll meet people cycling the Pamir Highway (hundreds of them) and people in the midst of the Mongol Rally. We met a couple riding from Australia to Europe on a tandem bicycle, and a guy riding a tiny motorbike from London to Ulan Bator in a chicken costume! Yes, you'll see it all in Tajikistan.
Cons Of Travel In Tajikistan: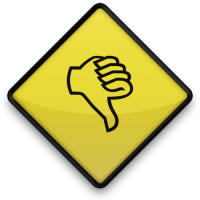 With a country so undiscovered by tourism, there are a few cons to travelling here. In all honesty, there aren't many cons to Tajikistan, but we've named a few.
Jump To: Must-see Places | Off The Beaten Path | Pros | Transport | Visas | Health | Weather | MORE TAJIKISTAN BLOGS
Petty Theft:
We were victims of theft (not so petty) on the Pamir Highway. Make sure you keep your bags locked when you're not around. There is theft everywhere in the world and if you're cautious, you won't have an issue in Tajikistan.
Language Barrier:
If you don't speak Tajik or Russian, it can be difficult to communicate with the locals. In the capital you will find many people who speak English. Outside of Dushanbe you'll be forced to use charades, hand motions and drawings! It's all part of the fun though. We suggest bringing along a Russian Phrasebook.
The Food:
Like most of the region, Tajikistan is not a culinary hot spot. There are some tasty dishes, but with traditional Tajik food, the preparation techniques and major ingredients have been strongly influenced by the nation's historically nomadic way of life. Thus, most meals are conducive to the long-term preservation of food, rather than overall taste and enjoyment. 
Goat Note For VEGETARIANS: Travelling to Tajikistan as a herbivore may be difficult but not impossible. Don't let your diet deter you from visiting this country… although if you're a vegan, good luck!
Transportation:
Travelling in Tajikistan is not always as easy as hopping on an air-conditioned bus to your next destination. Sometimes you'll have to arrange a private driver because the local buses simply won't take you where you want to go. On the Pamir Highway, you can cycle or hitch hike. Hitch hiking is fun and cheap, but to see all of the side trips with ease, it's best to hire your own car and driver.
The People In Tajikistan:
The people you encounter while backpacking through a country can have a profound impact on the way you view a destination. Not only the local people, but the types of other travellers as well.
Types Of Other Travellers:
If you're heading to Central Asia, you're going for the same reason that everyone else is going, to find somewhere unique and off the beaten path. Other travellers in Tajikistan can be a major highlight of your trip, with so many different backpackers on so many different adventures, you're sure to hear many amazing stories at every hotel and home stay dinner table. We found the other travellers here to be mature, adventurous and inspiring!
The Locals:
Formally known as sarts, Tajik generally refers to the persian speaking majority of Tajikistan, Afghanistan and Uzbekistan. 79.9% of the people in Tajikistan would consider themselves Tajik. The people here speak many regional languages including Pamiri, Wakhi and Shughni.
The people in Tajikistan are welcoming, inquisitive and generally very friendly. There are still some instances of border guards abusing their power, but altercations are usually just an annoyance rather than a real danger.
Religion In Tajikistan:
Islam is the dominant faith of Tajikistan. 98% of the population is Muslim (93% Sunni and 3% Shia) while the remaining 2% is divided between Russian Orthodox, Catholic, Christian, Bahai, Zoroastrian, Judaism and other religions.
Communication In Tajikistan: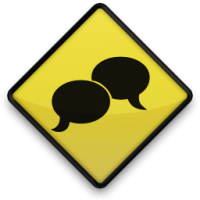 Tajik (or Tajiki) is mix of modern Persian, and Turkic languages. Some people can speak Russian and there are dozens of regional languages spoken throughout the country including Pamiri and Wakhi.
It will be difficult to communicate with locals throughout the country unless you know Tajik or at least some basic Russian. English is rarely spoken outside of Dushanbe and other main tourist centers.
Some Handy Tajik Phrases To Know:
Hello.  sallom (салом.)
How are you? shoo-moh-chee-khel? (Шумо чи xeл?)
Fine, thank you. Naghz, rah-mat (Нағз, рахмат.)
What is your name? No-mee shoo-moh/too chist? (Hоми шумо/ту чист?)
My name is ______ . No-mee man _____ . (Номи ман ______. )
Nice to meet you. Az vo-khu-ri-amon shod has-tam (Aз вохуриамон шод ҳастам)
Please. Loot-fan/Il-ti-mos (Лутфан, Илтимос)
Thank you.  rah-mat/tasha-koor (Рахмат/Ташаккур)
Getting Around In Tajikistan:
There are some local buses in Tajikistan, but many of your rides will probably end up being shared taxis and private car and driver hire. In the peak season, and even the shoulder seasons, there are usually enough travellers (or locals) to fill up a car and share the costs. A seat in a shared taxi is similar to the cost of local buses anyways. There are some cheap local flights with Tajik Air. A flight over the Pamirs from Dushanbe to Khorog is a great experience. Many travellers cycle through Tajikistan as well. In peak season, you'll see more bicycles than cars on the Pamir Highway.
Getting In & Out:
Tajikistan shares borders with Kyrgyzstan, Uzbekistan, Afghanistan and China. While some border crossings are open 24 hours, the status of most is unclear. The best strategy for success is to come early in the morning and be patient. Some border guards are a bit pervy, so if possible, have a man deal with them.
By Land:
Kyrgyzstan:
From Kyrgyzstan, there are a couple of options. The rugged, remote Pamir Highway is the slowest, but most popular way to enter Tajikistan. 
When entering Tajikistan from Kyrgyzstan, you'll probably be hiring a private driver from Osh to start the Pamir Highway journey via Sary Tash. If not, you'll have to take a local bus or shared taxi to the border with Tajikistan and then try to hitchhike the rest of the way through the Pamirs. The border crossing lies at 4280m and peaks at the Ak-Baital Pass at 4,655m. When doing this trip, don't forget to obtain your GBAO Permit beforehand! (See the Visa Section below for more info)
Uzbekistan:
If you're heading to Uzbekistan, you won't be able to take the Penjikent border crossing as it has been closed for quite some time. You'll likely have to double back and go through the Denau – Tursanzade which is open and generally hassle-free. Public transport and shared taxis are available on both sides.
China:
There are 2 passes over the Tian Shan mountains from Kyrgyzstan to China. The Irkeshtam pass is the best choice for anyone wanting to get to China the easier way. For others, there is the Torugart pass.
Trains:
There is a train to Moscow which takes around five days and crosses through Uzbekistan, Turkmenistan, & Kazakhstan. Make sure you have all of your transit visas ready if you plan on taking this route. Seat61.com is a great resource for all things train.
Train 367 – 08:08 leaves Dushanbe (Mondays & Wednesdays). 14:04 Arrives Khujand next day. Final destination Kanibadam.
Train 335 – Khujand-Samarqand-Saratov is three times a week. 18:44 depart Khujand (Mon, Thur, Sat) 02:15 arrives Samarqand.
Train 336 – 06:10 departs Samarqand (Wed, Fri, Sunday) 14:27 arrives Khujand.
Goat Note: Give yourself plenty of time when crossing borders into Uzbekistan from Tajikistan as the process can take hours!
By Air:
Internal flights often have destinations high in the mountains where passes get snowed-in and a plane becomes the only option. Tajik Air is the country's main airline and has flights to Dushanbe from many parts of Central Asia (Bishkek, Almaty, Urumqi, & Kabul) and Russia (Moscow, St. Petersburg, Samara, Sochi, Chelyabinsk, Novosibirsk, Perm, Krasnoyarsk, Orenburg, Irkutsk, Nizhnevartovsk, Surgut, Kazan, & Yekaterinburg).
Other airlines including Somon Air, Turkish Airlines and Iran Aseman service Tajikistan from Istanbul, Dubai, Frankfurt, Tehran and Kabul.
Jump To: Must-see Places | Off The Beaten Path | Pros | Cons | Health | Weather | MORE TAJIKISTAN BLOGS
Visa Regulations For Tajikistan: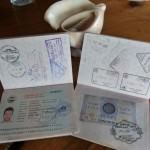 Visas have to be applied for in advance at Tajik embassies abroad or may be purchased upon arrival at Dushanbe airport. However due to a recent change in the law, these visas are now usually only available to citizens from countries with no Tajik embassy.  The rules are confusing (as with most Central Asian countries), so to avoid hassle or being turned back at the airport, it's best to get your visa from an embassy in your home country or from an other country abroad BEFORE entering Tajikistan.
Goat Note: If you're planning on travelling the Pamir Highway, make sure you get your GBAO permit when you apply for your visa.
The best places to apply for a Tajik Visa:
1. Almaty: Around $70 US multiple entry including GBAO. Takes about 10 minutes.
2.  Bishkek: $75 USD + 100 som for 45-day single-entry visa and GBAO permit (double entry $85). Visas are issued on the spot (10 min – 1 hour waiting).  Visas can be issued for $65 if you're willing to wait 7 days.
3. Tashkent: Around $55 express single-entry visa available in 3 hours. Some people have had complaints that the Tashkent embassy is more strict than others. For many travellers, the cost is $55 and takes one week to process.
Goat Note: Make sure you wear pants to the embassies (not shorts), bring multiple copies of your passport picture page, local currency to pay the visa fees, 2 or more passport photos and of course… your passport. Some embassies will have the forms to available when you arrive but to be safe, always call before and ask. Also be aware of public holidays… you don't want to arrive when the embassy is closed.
A separate permit is required if you wish to travel to the GBAO region (mainly the Pamirs); it costs $50 USD and is best obtained when applying for a visa. If you failed to get your GBAO at the embassy where you applied for your visa, you can get the permit in Dushanbe.
Visa regulations are as follows:
Don't Need Visa:
Visa On Arrival At Dushanbe Airport (RISKY):

**Please Note: Visa regulations change very frequently. It is best to check appropriate government websites before visiting any country.
Health In Tajikistan: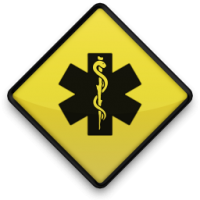 The biggest health risk in Tajikistan is probably food poisoning and traveller's diarrhea. There is a relatively high-risk of eating dodgy food, particularly in the Pamir Mountains, so be warned. You may have to take a few extra trips to the toilet!
There are plenty of mosquitos but luckily no dengue fever or malaria have been reported. There are cases of rabid dogs and cats, so beware when entering anyone's property. If there are barking dogs, try to tell the owner to tie them up and avoid petting stray animals. There is no risk of Yellow Fever in Tajikistan.
Jump To: Must-see Places | Off The Beaten Path | Pros | Cons | Transport | Visas | Weather | MORE TAJIKISTAN BLOGS
Phone & Internet In Tajikistan: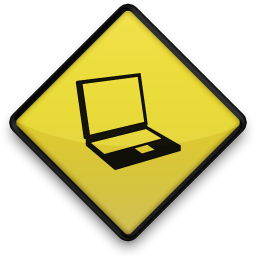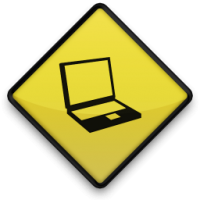 There is relatively good cellular coverage in Tajikistan and you'll find that even when you're in a high altitude village, there are locals standing on a hill and holding their mobile phones up to find bars. Major service providers include Babilan and Tcell and with varying service in different regions of the country, it's hard to choose the right one. Internet can be found in some guesthouses and hotels but you'll rarely find wi-fi in a homestay. The only reliable wi-fi on the Pamir Highway is in Khorog. Most major villages and towns have some sort of internet cafe or a place you can connect to the internet in other parts of the country though connections are often painfully slow and unreliable.
Good Movies & Books About Tajikistan:
Movies:
Um… sorry. Not much in the way of movies about Tajikistan. If you know any, please tell us in the comments below!
Books:
Good luck finding any books that do Tajikistan any real justice.
Pamir – By: Ted Callahan is German, but it's a book of photography so it's worth a look.
Central Asia In World History – By: Peter Golden is a great book that will give you a good idea of the history in the region. It's written simply and will give you a better understanding than the short history section in your guidebook.
When Is The Best Time To Visit Tajikistan?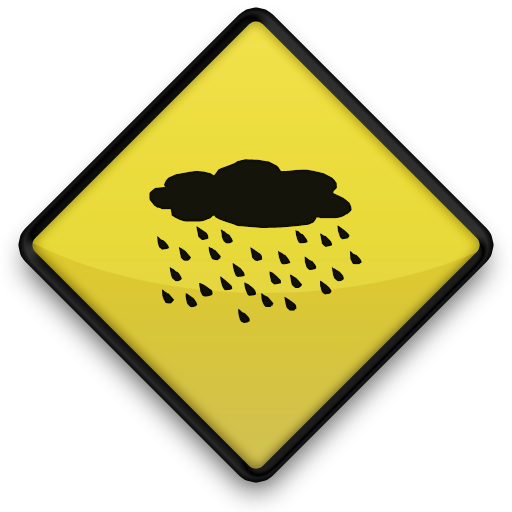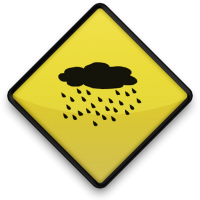 The best time to visit Tajikistan (if you're heading to the mountains) is between June and September. During this time however, the lower lying reaches of the country can be scorching at over 40°C (105°F). Spring (March – May) has more mild temperatures but there are a lot of spring showers that can make mountain passes and muddy roads impassable. If you're not going to the mountains, April is a great time to visit Southern Tajikistan when much of the region is in bloom.
Goat Note: Weather throughout the world is changing. You can't even try to predict seasons anymore, but you can assume that Tajikistan is mostly freezing after November.
Jump To: Must-see Places | Off The Beaten Path | Pros | Cons | Transport | Visas | Health | MORE TAJIKISTAN BLOGS
Current Weather Conditions:
These are the current weather forecasts for all of the regions you are likely to visit in Tajikistan. Dushanbe is relatively central, Pyanj is south, Khojand is in the Fergana Valley, Karakul gives an accurate weather forecast for the northern high altitude Pamir, while Khorog shows typical weather for the southern end of the Highway. As you can see, all of these regions have varying weather patterns.
In Dushanbe:
[forecast location="Dushanbe, Tajikistan" caption="" measurement='C' todaylabel="Today" datelabel="%%weekday%%" highlow='%%high%%°/%%low%%°' numdays="5″ iconset="Contemporary" cache="true" width="100%"]
In Pyanj:
[forecast location="Pyanj, Tajikistan" caption="" measurement='C' todaylabel="Today" datelabel="%%weekday%%" highlow='%%high%%°/%%low%%°' numdays="5″ iconset="Contemporary" cache="true" width="100%"]
In Khojand:
[forecast location="Khojand, Tajikistan" caption="" measurement='C' todaylabel="Today" datelabel="%%weekday%%" highlow='%%high%%°/%%low%%°' numdays="5″ iconset="Contemporary" cache="true" width="100%"]
In Karakul:
[forecast location="Karakul, Tajikistan" caption="" measurement='C' todaylabel="Today" datelabel="%%weekday%%" highlow='%%high%%°/%%low%%°' numdays="5″ iconset="Contemporary" cache="true" width="100%"]
In Khorog, Tajikistan:
[forecast location="Khorog, Tajikistan" caption="" measurement='C' todaylabel="Today" datelabel="%%weekday%%" highlow='%%high%%°/%%low%%°' numdays="5″ iconset="Contemporary" cache="true" width="100%"]
Overall Rating:
We give backpacking in Tajikistan 7 stars!
If we were rating Tajikistan on the Pamir Highway and its natural beauty alone, then it would definitely get 10 stars. But because the country has its difficulties travelling and some visa hassle to enter, we've given it 7.
GOAT NOTE: Rating a country is completely subject to one's own opinion, so any rating system should be taken with a grain of salt. Travel is personal and your experience will differ from ours.
Jump To: Must-see Places | Off The Beaten Path | Pros | Cons | Transport | Visas | Health | Weather | MORE TAJIKISTAN BLOGS
Like it? Pin it!