Backpacking Colombia was once considered dangerous, but its international stigma is slowly wearing off and more and more travellers are realizing that Colombia is one of the most diverse, welcoming and rewarding travel destinations on Earth.
Medellín is no longer a murder capital, Bogotá is now a place to be explored, not feared and with a peace agreement finally reached between the Nobel Peace Prize winning President Juan Manuel Santos and the FARC (a violent guerrilla group), the country is slowly climbing out of its tumultuous past and looking towards a bright and safe future.
Jump To: Budget | Places | Experiences | Food | Off The Beaten Path | Pros | Cons | People | Transport | Visas | Health | Weather | MORE COLOMBIA BLOGS
When backpacking Colombia, you'll find that the people here are extremely friendly and hospitable, the food is tasty (especially around the coast), and thanks to a 2014 and 2015 crash of the peso, it's now more affordable than ever.
We spent 6 weeks backpacking Colombia and have used our travel knowledge, plus information we gained from expats and local Colombians to put together this epic free guide. You won't find a more in-depth backpacking guide to Colombia anywhere else online. There are endless things to do in Colombia, and it's one of our favourite countries to date!
Our Travel Guides cover everything from travel budgets and transportation options, to off the beaten path destinations and mobile data plans. If you're planning on backpacking Colombia, you've come to the right place.
This Colombia travel blog article is geared towards budget travellers, but we'll also touch on some of the mid-range options as well.
Please note that we did not work with any hotels, airlines or tour companies in Colombia and this post is not sponsored in any way. Any recommendations we make in this guide is our honest opinion and we paid for all of our travels in the country just like you.
How Much Will Backpacking Colombia Cost?
Jump To: Budget | Places | Experiences | Food | Off The Beaten Path | Pros | Cons | People | Transport | Visas | Health | Weather | MORE COLOMBIA BLOGS
Budget: $60/day for 2 people or $40 / day for 1 person
This is one of the most budget-friendly destinations in South America and it offers some of the coolest hostels in the entire region. If you're backpacking Colombia on the budget end, staying in the cheapest hostel rooms, eating local food, taking local transport and limiting your tours and activities, then the budget above will be sufficient.
If, like us, you like to step it up a little bit, stay in nicer hostel double rooms or midrange hotels, drink wine, eat a mix of street food and restaurant fare and enjoy quite a few tours and activities, then expect to spend around $100 / day for 2 people or $65 for 1 person.
At the top-end range, the sky is the limit. There are expensive hotels and luxury restaurants and if you want to treat yourself, you definitely can. The top end traveller could spend $250 / day per couple ($175 per person) or more.
Budget Accommodation: (Average $30 / night)
Hostels for Backpacking Colombia:
For a nice double room in a hostel you'll likely spend around $30 – $40 / night including breakfast. Hostels are a great option when backpacking Colombia because their rooms are often nicer than the midrange hotels in the same price range and they have a much better atmosphere.
If you normally stay away from hostels because you picture cramped dorm rooms, parties and dirty bathrooms, think again. Colombia's hostels are as clean and comfortable as most nice hotels. There are always dorms in hostels, but there are also very nice double rooms, some of which even have king-size beds and jacuzzis!
Dorms are commonly available throughout Colombia and usually range from $8 – $15 and often include breakfast.
Apartments for Backpacking Colombia:
AirBnB also has some great accommodation options throughout Colombia, but to be honest, the hostels are so much fun and have such a great atmosphere. When travelling Colombia, you'd be missing out on a lot of fun by staying in apartments the whole time.
If you're planning to live somewhere for a month or more, then AirBnB is definitely a good option. You can also Google local rental agencies to find apartments and avoid the expensive AirBnB fees.
Our Favourite Accommodation Options in Colombia Include:
*Note: Booking.com is our favourite booking engine – their prices are usually lower, and they often have free cancellation options.
La Serrana Hostel – Salento
Where to Stay When Backpacking Colombia
---
There are numerous accommodation options in Colombia. We listed the ones that we personally stayed at above, but if you want to stay somewhere else, check the options below:
☞ Click Here to compare prices and see reviews on all accommodation in Colombia on Booking.com
Eating: ($2- $10 / meal)
Meals are definitely of great value when travelling Colombia. You can get street empanadas or buñuelos for around $0.50 each and a few of these things can fill you up. Street food is definitely the most affordable route, but as much of this food is deep-fried, you'll probably want to go to restaurants as well.
We ate at all types of restaurants, from tiny hole-in-the-wall joints to nicer lounges and boutique eateries. Luckily all of them are affordable with most places having meals for under $10. A nice sit down traditional meal in Colombia won't normally cost more than $6 and oftentimes the portions are so large that two people can share. A fancy dinner can be $20 but not usually much more than that.
If you decide to buy groceries and cook at your apartment or hostel, you can save even more money as groceries are good value in Colombia.
When booking your hotel or hostel, look out for free breakfasts. Most do offer it, but sometimes you arrive and find out that you're on your own for breaky. You can save a few bucks on your daily food budget by only booking hotels, hostels and B&Bs that offer breakfast.
Entrance Fees: (Free – $5/person)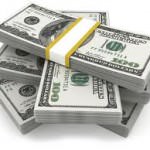 Entrance fees are also generally cheap in Colombia. Most museum entrances will come in at around $5 (don't miss the Gold Museum in Bogotá), and while many hiking trails and national parks are free, you do have to pay for some of them. These costs are still usually low at around $4 – $8 each.
Some touristy bars have a cover charge (like Havana Bar in Cartagena). These are usually low but can be as much as $10 USD per person.
Alcohol:
When backpacking Colombia, you'll find that alcohol is very cheap. There are limited varieties of wine (when compared to places like Chile and Argentina), but there are a lot of different beers including some great craft breweries.
If you're going for the cheapest local beer in a restaurant or bar you'll usually pay around $2 / bottle. The craft beers at places like Bogotá Beer Company are a bit more coming in at $3.50 / pint, while you can get bottles of beer in the grocery store for around $1.
You can often find bottles of wine in restaurants for as little as $10 and the same bottle would be around $6 or $7 in the grocery store. You can find really cheap bottles of wine for around $3 on some shops. A glass of wine in a restaurant is usually around $3 – $4.
Cocktails range depending on the type of place you're going to. If you're in a fancy restaurant or a popular bar (like Havana in Cartagena), then a normal cocktail will be between $6 – $10. At a normal restaurant (even nice Italian ones), you won't likely spend more than $5 for a good cocktail. The cheapest cocktails we found were about $3 and at happy hour they were only $1.50 each!
For all of these costs you can usually find discounts at happy hour. Many restaurants and bars have signs posted out front where you can get 2 for 1 or buy one get the second half off. Keep your eye out for these signs and you can save quite a bit on your alcohol bill.
Tipping: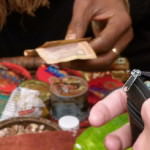 Generally a 10% tip (or a bit less) is expected for decent service in Colombia. Many times it's added to the bill and if it is, don't bother tipping anything extra. If the service isn't good, you're not at all obligated to tip. In fact, the servers will ask you if you want to include the tip, or not.
Generally you don't have to tip taxi drivers, but around Christmas and New Year's time, Colombians often leave them some change, just to be nice.
Don't bother tipping if you're just buying a beer at the bar and you don't usually have to tip the person who shows you to your room in a hostel, but in a fancy hotel you may be expected to give the bell boy a few pesos.
Colombians aren't crazy of tippers like us North Americans so don't feel obligated to leave big tips and don't bring over-generous tipping customs to a country that isn't structured that way. It's not good for the economy in the long-run and you'll end up raising prices and lowering wages for locals.
Colombian Currency
Exchange Rate (At Time Of Writing):
$1 USD = 3,961 COP
The currency in Colombia is called Peso and has been called that ever since the year 1810 when it changed from the real. You'll find banknotes in 1,000, 2,000, 5,000, 10,000, 20,000, 50,000 and 100,000 denominations, while coins come in 20, 50, 100, 200, 500 and 1000.
In many places you can actually spend USD, including restaurants, hotels and some small shops. You can easily exchange USD and Euro as well as GBP, AUD, CAD and other common currencies. You're best bet is to avoid exchanging large sums of money at airports because the rates are often much worse than in town.
You can use your credit card almost everywhere in Colombia including cafes, restaurants, grocery stores, clothing stores, malls and hotels. Sometimes there's an added fee for using your credit card (up to 5%) so always ask before swiping your card.
Small shops and cheap hostels won't accept credit cards, so for this you'll need to have some cash. You can easily take cash out of any ATM when backpacking Colombia if your card is a Cirrus or Plus system card. Almost all banks in western countries and China will be usable.
Some ATMs charge a fee for taking money out but it's not usually more than a few dollars and the ATMs will allow you to take as much as 800,000 pesos from the machine. Use your travel rewards credit card for direct purchases as much as possible to accrue points and save on these ATM costs.
For Canadians, we recommend the TD Canada Trust All Inclusive Banking Account for fee-free foreign ATM withdrawals. Charles Schwab Bank is a good option for people from the US to avoid banking fees while travelling. For everyone else, consider getting an HSBC card and only use HSBC banks (there are many in Colombia).
Must-See Places When Backpacking Colombia
Jump To: Budget | Places | Experiences | Food | Off The Beaten Path | Pros | Cons | People | Transport | Visas | Health | Weather | MORE COLOMBIA BLOGS
Colombia is one of those places where you could travel for a year and still have much to see. The landscape and activities are so diverse and with over 1.1 million km² to explore, you will never see it all. Here are some places that you should definitely not miss.
☞ READ MORE: 50 Awesome Things To Do in Colombia
Bogotá:
We liked Bogotá because we were visiting friends and it had beautiful architecture, but it definitely wasn't our favourite place in Colombia. The Candelaria area is where most of the historical buildings are and it's where most travellers stay, but come night-time the streets are silent as it's dangerous to walk around.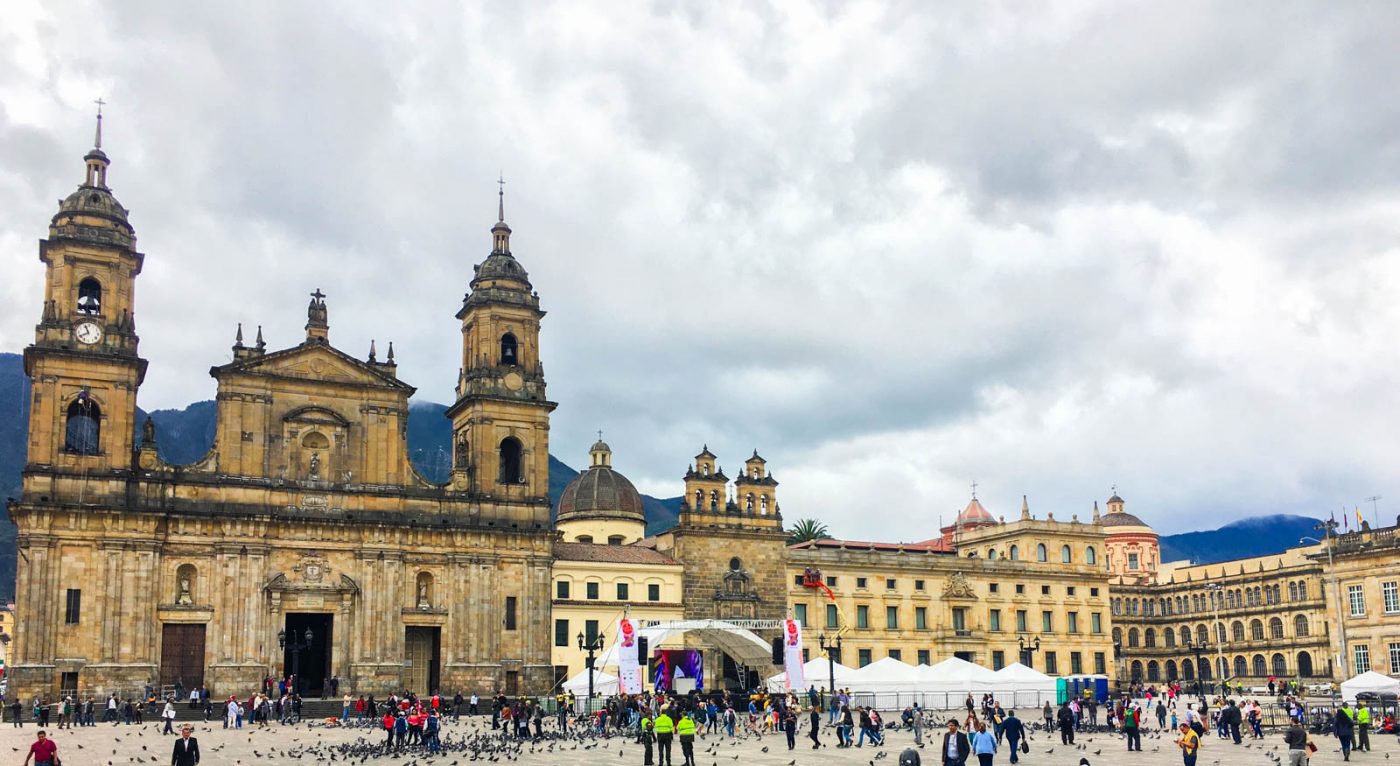 Sadly, poverty and crime is still an issue in Bogotá. A recent police raid of a nearby red-light district caused a dispersal of many of the city's misfits and criminals and this has actually added to the danger of the Candelaria neighbourhood and other nearby barrios.
This doesn't mean that Bogotá is a dangerous place to travel and it doesn't even mean that you shouldn't go to Candalaria, but just be mindful if you're going out at night and consider taking an Uber instead of walking (Uber is very handy in Bogotá).
We stayed in the Chapinero area and it was great. It's safer to walk around (although we still took Ubers at night), and there are some great accommodation options and restaurants nearby. Taxis and Ubers are really cheap in Bogotá and all of Colombia so it was a quick and easy ride to get into Candelaria when we wanted to explore some history.
Keep in mind that taxis and especially Uber jack up their prices around rush hour (7:00 – 9:00 am and 4:30 – 6:45 pm), so be aware when taking rides around that time. We paid as much as triple the usual price during these hours, which made Bogotá taxis closer to the cost of those in Canada!
Bogotá is definitely worth a visit for a couple of days and it's really fun to walk around the old town of Candelaria during the day. There are numerous things to do in Bogotá, but make sure you don't miss Puerta Falsa Restaurant for some great regional dishes and consider checking out the Free Graffiti Tour, not the best tour we've ever done (too many people) but still worth the small tip that's expected.
See Our Article: The Big City of Bogotá – Our Visit To The Colombian Capital
Villa De Leyva
Lonely Planet says "if you only visit one colonial town in Colombia, make it Villa de Leyva" and while we do agree that it's a beautiful place, we did find some other, nicer towns than this one. But it is lovely and definitely worth a visit when travelling Colombia – either by day trip, or for a night on the way up to other nice towns further north.
Here you can explore the cobblestone streets, visit a nearby dinosaur fossil, a crazy house and a nice viewpoint. You can pretty much see everything here in a day though so there's no need to linger too long. There are definitely more interesting places a little further north from Bogotá.
Check out our Villa de Leyva Video
San Gil
This was definitely one of our favourite mid-sized cities in Colombia. Just a bit further north from Bogotá about 5 hours from Villa de Leyva, this charming little place has a beautiful central plaza, a nice park, some decent colonial architecture and delicious restaurants (especially Gringo Mike's).
But the real reason to come here is the plethora of adventure activities on offer around San Gil.
San Gil's close proximity to the Chicamocha Canyon (the world's second largest canyon), means that there are far too many adventure opportunities to count. This is an adventurous backpacker's dream destination!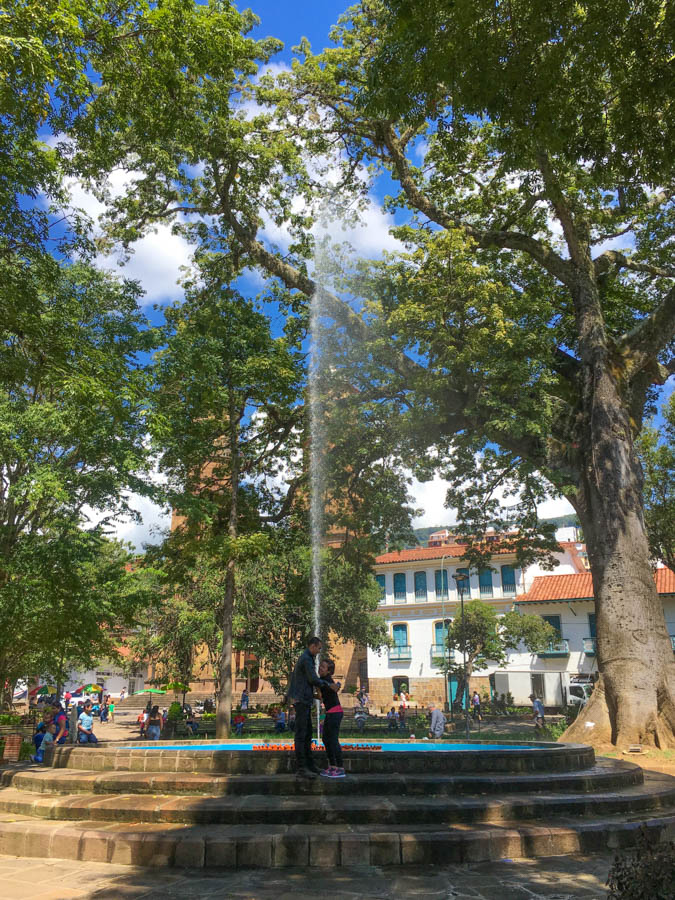 Top activities include white water rafting, paragliding, hiking, caving, trekking, bungee jumping and more. All of these activities can be organized through tour operators in town, but we recommend staying at Sam's VIP Hostel and they can organize everything for you.
Aside from adventure activities, don't miss the day trip to nearby Barichara and the lovely hike along the Comino Real to Guane.
Check Out Our San Gil Video:
Medellín:
While Bogotá wasn't one of our favourite places when backpacking Colombia, Medellín definitely was. Don't expect the same central colonial center with stunning architecture that you find in Bogotá, instead you have the backpacker haven of El Pobládo (known locally as gringolandia). There are so many things to do in Medellin, don't miss it!
Don't miss our Medellín Video:
Medellín is busy, polluted and loud, but it does have a certain charm. The best part of the city is the vibe and energy that you can feel buzzing on the streets.
Make sure you get out of the chaos of the Antioquian capital and explore some of the beautiful barrios that surround the city. Some of these are quite dangerous, but some recommended neighbourhoods include Comuna 13 (best done on a tour) and the trip up the K line and beautiful metrocable ride up to Parque Arví.
While backpacking Medellín, try to go and see a football (soccer) game. We're not even fans of the sport but we got right into it at the rowdy Estadio Atanasio Girardot. Also don't miss the incredible free walking tour (preferably on your first day in the city) as it give you a deep introduction to Medellín, its people and its history.
Guatape:
You can spend a night or two in Guatape if you want, but most people (including us) enjoy this beautiful little colonial town as a day trip from Medellín. Hop on one of the hourly bus departures from the Northern Bus Terminal (Terminal de Transportes Norte) in Medellín and you'll be here in just 2 hours. The ticket is around 12,500 COP or $4 per person.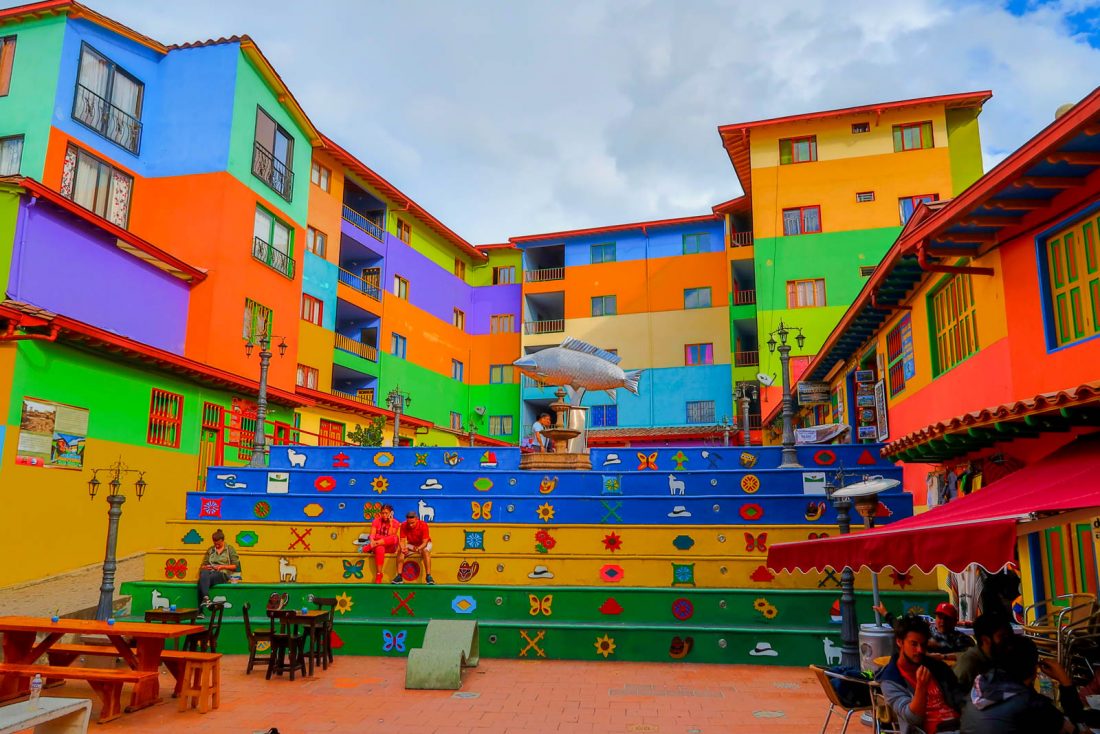 Make sure when you're buying your ticket that you request to be dropped of at Piedra Peñol (a beautiful granite mountain just outside of Guatape) as you don't want to miss this sight and your bus ticket will be slightly cheaper than if you went all the way into Guatape.
After climbing up the 700 stairs at Piedra Peñol and enjoying views over the lake, head back down the mountain and make your wait to Guatape by taxi ($4), you can then explore the cobblestone streets and lovely plazas of this colonial gem before returning to Medellín in the afternoon.
Check out our Guatape Video:
Salento:
This beautiful farm town in the infamous coffee region (Efe Cafetera) was definitely the highlight of our entire backpacking trip in Colombia. There are a lot of things to do in and around this small colonial town including hiking the Cocora Valley, horse back riding, coffee tours, games of tejo, waterfalls and just enjoying the stunning natural scenery.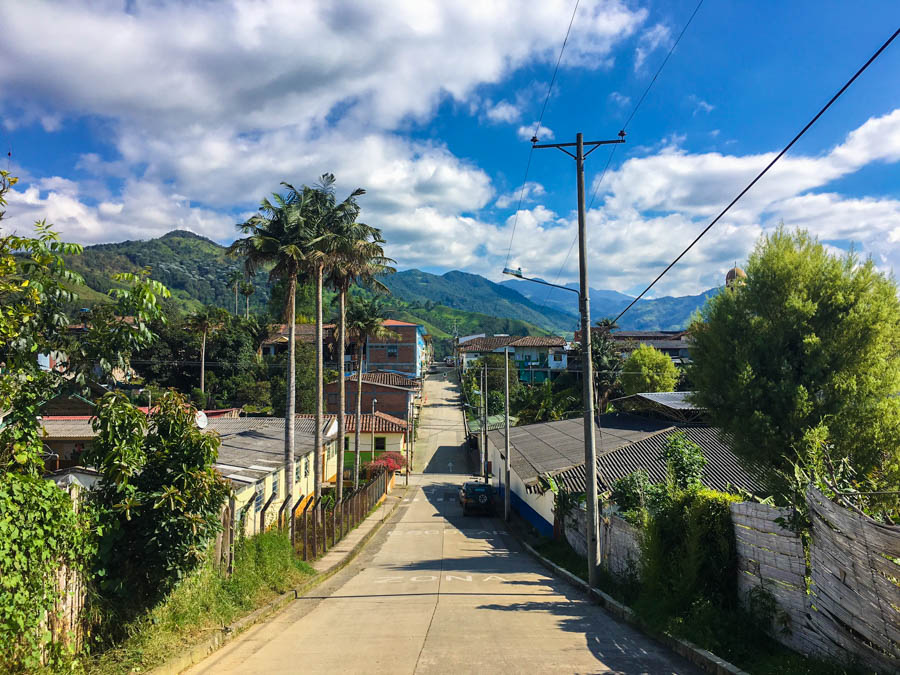 If you do go to Salento, make sure you book your room or dorm bed at La Serrana Hostel. We are not paid to recommend them and didn't work with them in any way, we just absolutely loved this place! We feel like if you're not staying here, you're missing out on a big part of what makes Salento so appealing.
The rooms are set in gorgeous farm houses with views out over rolling hills and the service and food here is impeccable. There's a bonfire every night and some rooms even have a fireplace! We really can't recommend this place enough for backpackers. It was worth the trip to Salento on its own.
Check out our Salento Video:
☞ READ MORE: Relaxing in Salento – Exploring Colombia's Coffee Region
☞ READ MORE: La Serrana Hostel – Our Favourite Hostel Ever!
Cartagena
Another one of our favourite cities in Colombia and probably one of our favourite places in the entire world. Cartagena is a buzzing colonial town with an intoxicating Caribbean flare. The old town is absolutely stunning with colorful balconies and countless parks and plazas. The town boasts some of the best food in the country and there is something going on here almost every weekend.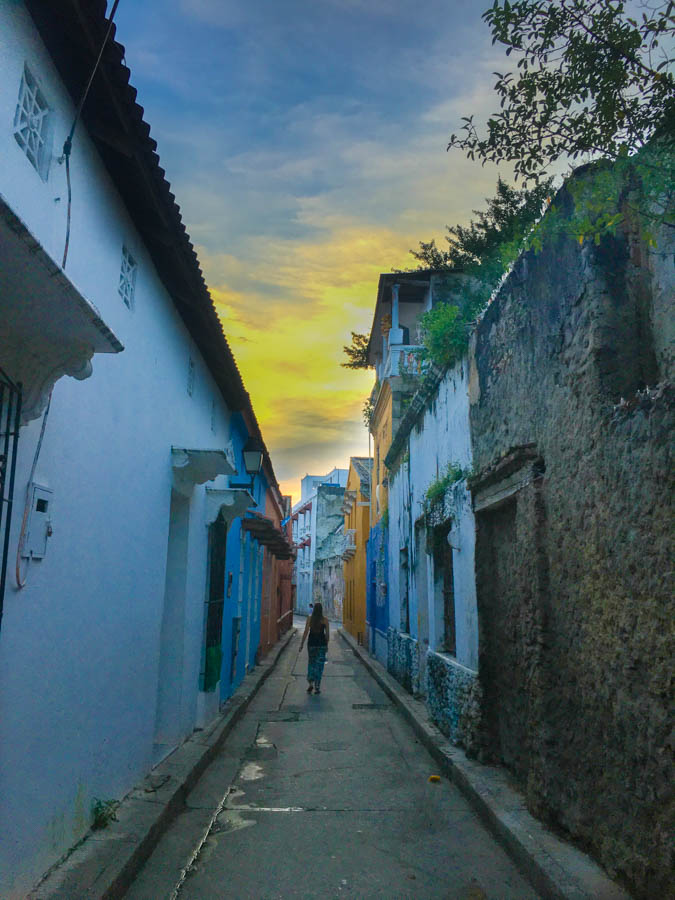 From concerts and festivals to street parties and carnival, you will never be bored in Cartagena. There are also a couple of lovely (swimmable) beaches nearby where you can rent an umbrella and chairs for around $4 and order cheap beer while watching the sunset over the Caribbean sea.

We stayed at Hotel Patio de Getsemani and it was excellent. It's more of a hostel or homestay than it is a hotel because it has great common areas (including a rooftop patio with nice views of the fort) and the family that run this place are super friendly. Cartagena is a highlight of backpacking Colombia for sure.
Other:
Although we didn't make our way to these places, other travellers highly recommended the town of Popayán, Las Lajas church at Pasto near the border-town of Ipiales and the islands of San Andrés and Providencia.
Must-Have Experiences in Colombia
Jump To: Budget | Places | Experiences | Food | Off The Beaten Path | Pros | Cons | People | Transport | Visas | Health | Weather | MORE COLOMBIA BLOGS
Sometimes it's not about the destination, it's really about the experience or the journey to get there. This is the case with many places in this country, so we've listed things you should definitely do while you're backpacking Colombia.
Play Téjo
This is Colombia's national drinking game and it's actually really addictive. Think "explosive bocce ball" and you'll get a pretty good idea of what this game's all about.
Basically you throw a heavy lead disc across a long alley and try to hit little packets of gun powder which are set atop a bed of clay. The rules are pretty simple (see the photo below) and you're meant to drink the entire time you play. Excessive beer and explosives, what could possibly go wrong?
Téjo halls are great places to meet local people and are often packed until around midnight, when most communities require that they shut down because the exploding gun powder is too loud.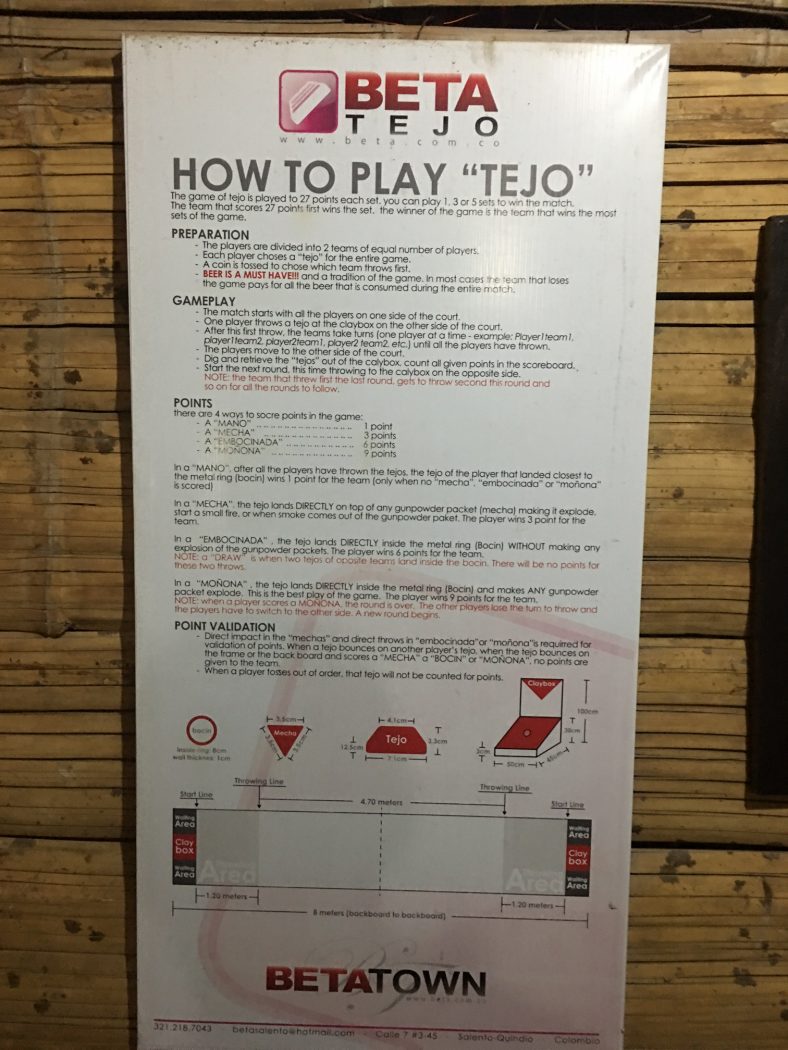 Hike Ciudad Perdida: The Most Adventurous Thing To Do When Backpacking Colombia
This place doesn't fall under the "Must See Places" section in this guide because, while the Lost City itself is a place, it's more of the experience getting there that really makes this jungle trek so special. The cliché "It's not about the destination, it's about the journey" comes to mind.
You can opt to do the trek in 3 or 4 nights but most people choose to do it in 3. The 4 night trek really only cuts the last day of the hike in half and to be honest, it's definitely doable in 3 nights. After you've seen the Lost City, you'll probably be ready to get out of the jungle so I recommend the 3 night, 4 day trip.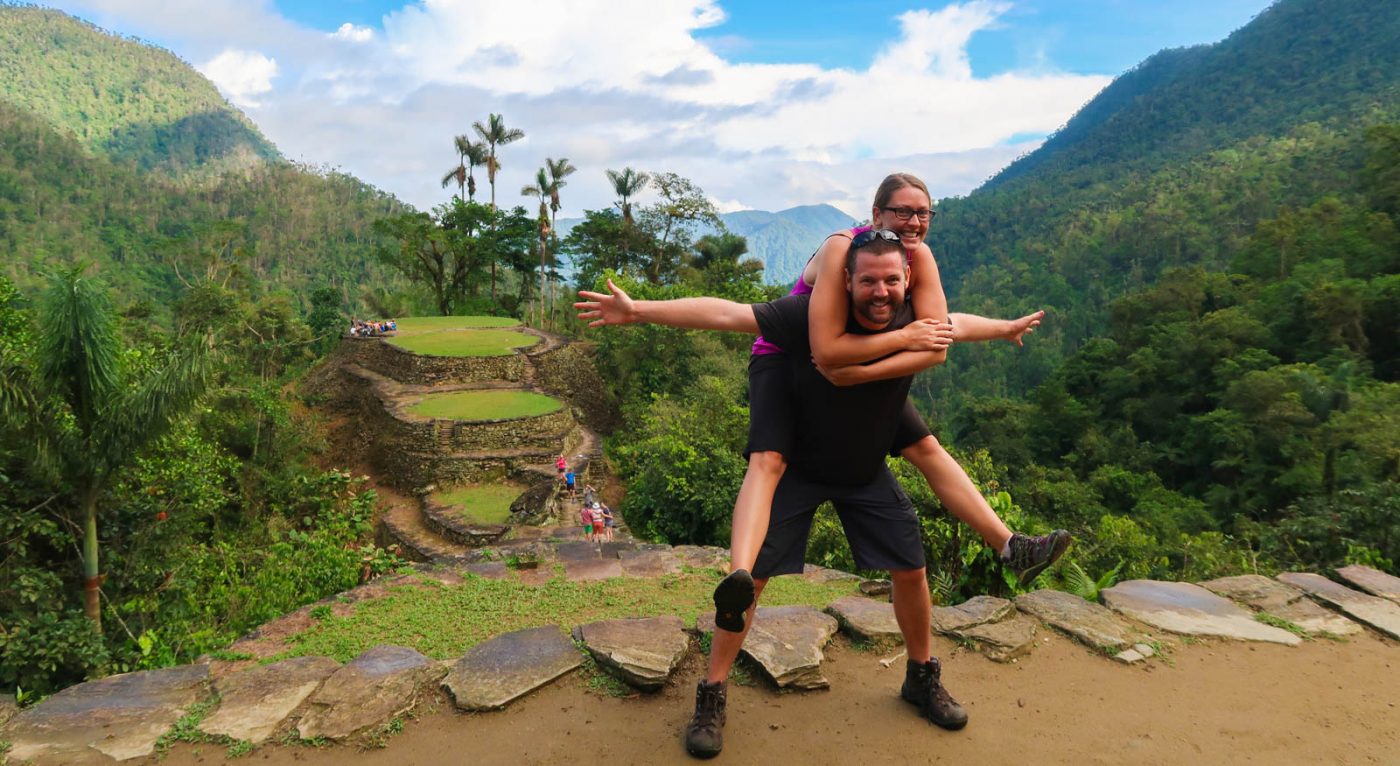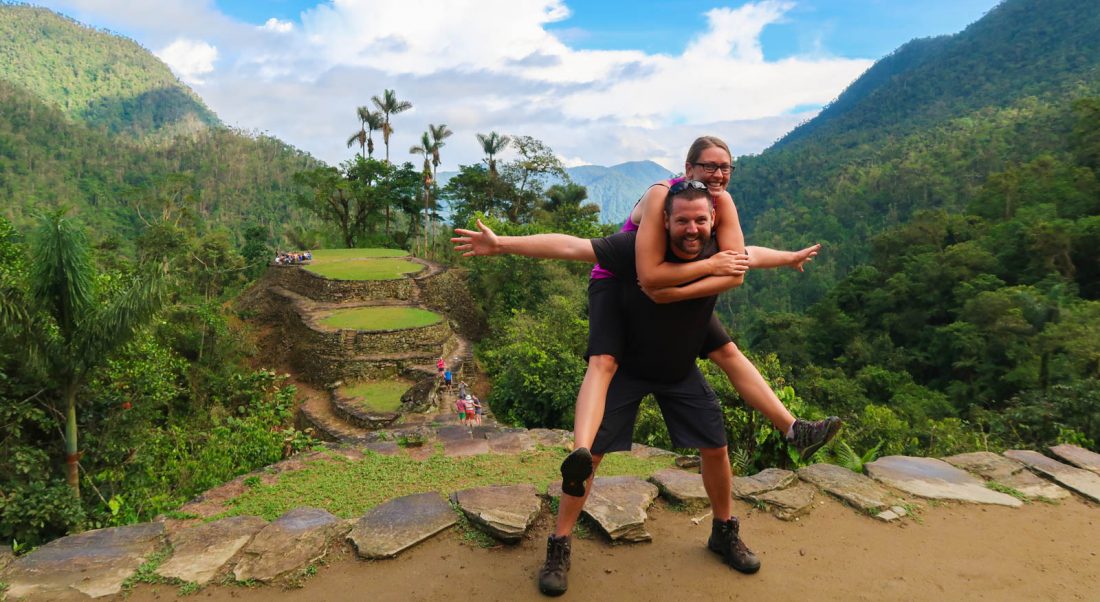 This hike is breathtaking, but it's also quite difficult and you'll likely get lots of rain so expect to be damp (and smelly) the entire time. While this was one of the more difficult treks we've ever done, it was worth every arduous step and we definitely recommend it for anyone (with a decent level of fitness) who wants and adventure when backpacking Colombia.
To learn more about this trek, check out our articles & videos:
☞ READ MORE: The Ultimate Guide to Trekking The Ciudad Perdida (Lost City)
☞ READ MORE: Our Experience Trekking in The Colombian Jungle to The Lost City
Walk The Camino Real
This beautiful stone walkway between the towns of Barichara and Guane, just 5 hours north of Bogotá, is absolutely breathtaking and should definitely be on everyone's backpacking itinerary.
The old trail was once used by the indigenous Guane people, then later by the Spanish to transport goods between the two villages. For travellers it's a relatively easy hike past farmland and through the stunning Chicamocha Canyon (the second largest canyon on Earth).
Take The Free Medellín Walking Tour:
This was one of the most informative walking tours we've ever done and it gave us a very valuable introduction to Colombia, its history and its people. If Medellín is your first stop, then you should consider doing this tour on your first day in the country to really get a feel for the place. We can't recommend this tour enough when travelling Colombia.
For More: Why You Shouldn't Miss The Free Walking Tour in Medellín
Stay at La Serrana Hostel:
We already wrote plenty about why we love this place above, but it truly is an experience. If you're travelling Colombia as a couple, try to get room #3 and enjoy some romantic nights drinking wine by the fireplace and looking out over the farmlands.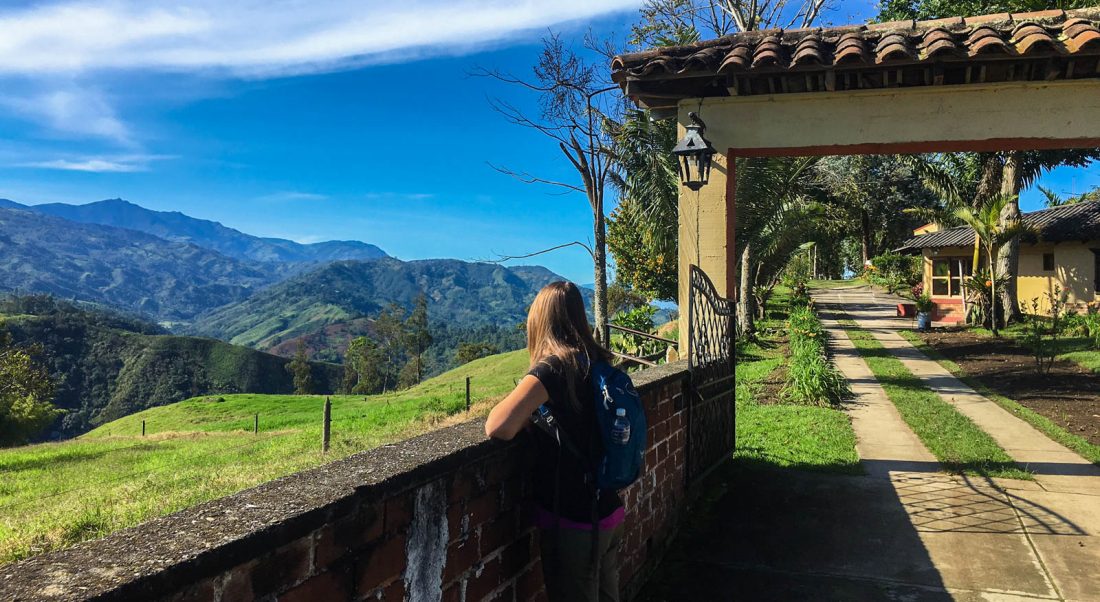 See our post: La Serrana Hostel in Colombia – Our Favourite Ever?
Taste Regional Dishes:
Colombian food isn't really known for being all that flavourful, but ask the locals what the regional dishes are in each place that you visit and you might end up tasting some really delicious food. In particular, don't miss the dishes that we list later in this guide.
Make Friends:
We always say that a highlight of (pretty much) every place is the people, but in Colombia they're just extra cool. If you can speak Spanish (ours is pretty bad) you'll have a much easier time meeting the locals, but in general you'll find that Colombians are open and very friendly.
We met a couple of guys in Salento who told us to call them when we got to Bogotá. We did and had an awesome time in the city together, plus met up again later in Cartagena! Within an hour we felt like we had known them forever. Don't miss the opportunity to make some real friends when backpacking Colombia.
Ride The Metrocable in Medellín
The metroline and the metrocable (gondolas) in Medellín are a real source of pride for Paisas, and for good reason. It connects much of the city to the surrounding barrios and also helps the commerce spread outward from the wealthier city center. For travellers, riding the metrocable up the surrounding mountains and over the comunas will likely be a highlight of anyone's trip to the city. It's cheap, easy and fun so don't miss it.
Note: Looking down at the lively comunas you'll likely be tempted to get off at every stop, but make sure you ask which ones are safe before taking the ride so that you don't end up in a dangerous neighbourhood.
Hike Valle De Cocora Near Salento
This is another must-do hike in Colombia. At the end of it all you arrive at a beautiful forest of enormously tall Wax Palm trees, Colombia's national tree.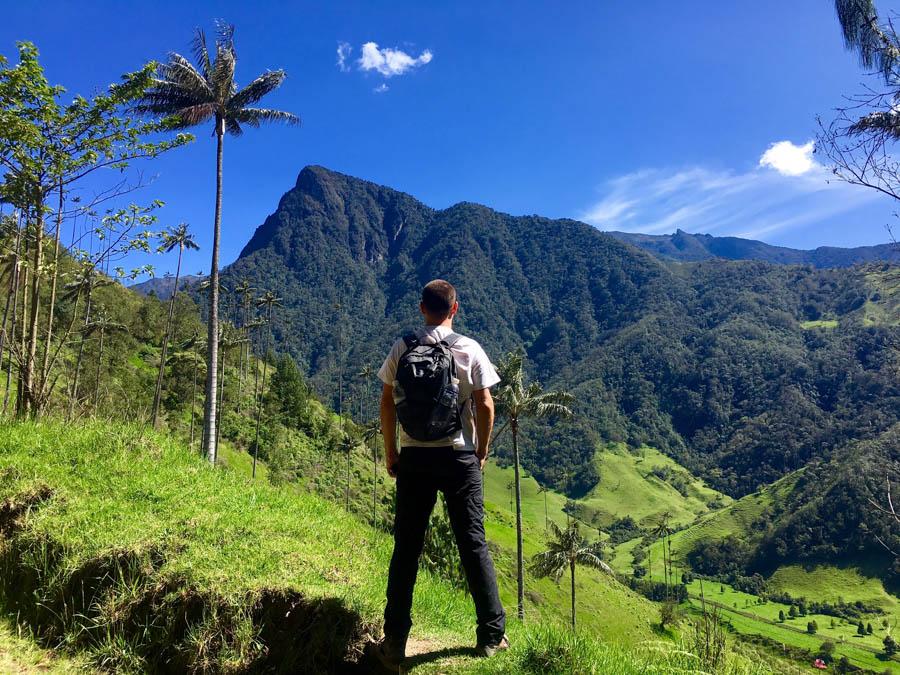 The hike is a bit challenging but definitely not too hard for people who aren't used to hiking. Check out our video of the hike to get an idea about it and see if you think you'll be fit enough to conquer it.
Experience The Nightlife
Colombians definitely know how to party and they make for good drinking buddies, so even if you don't like staying out late, consider setting aside a night or two to experience the country's epic nightlife. Good places include Havana and Bazurto Social Club in Cartagena, Social Bar in Medellín and the rooftop at Armando Records in Bogotá. Having some drinks and dancing with the locals will surely be one of your favourite memories from backpacking Colombia!

Overnight Hike Into Tayrona National Park
Many travellers recommend the hike into Tayrona National Park with a night at El Cabo San Juan beach in hammocks and then hiking out again. This trip comes highly recommended by many travellers, but when backpacking Colombia, we wanted to get a little off-track. We opted for the more off the beaten path trip to nearby Costeño Beach (more on this later in the guide).
Watch a Live Football (Soccer) Match
There are some bitter rivalries around the country and the best way to experience the clash of these national cultures is to go to a football (soccer) game in Colombia. Football is by far the most-watched and loved sport around the country and you can really see how passionate Colombians are about the sport when you enter a stadium packed with 50,000 screaming fans.
Watching a football match is one of the coolest experiences you can have when backpacking Colombia!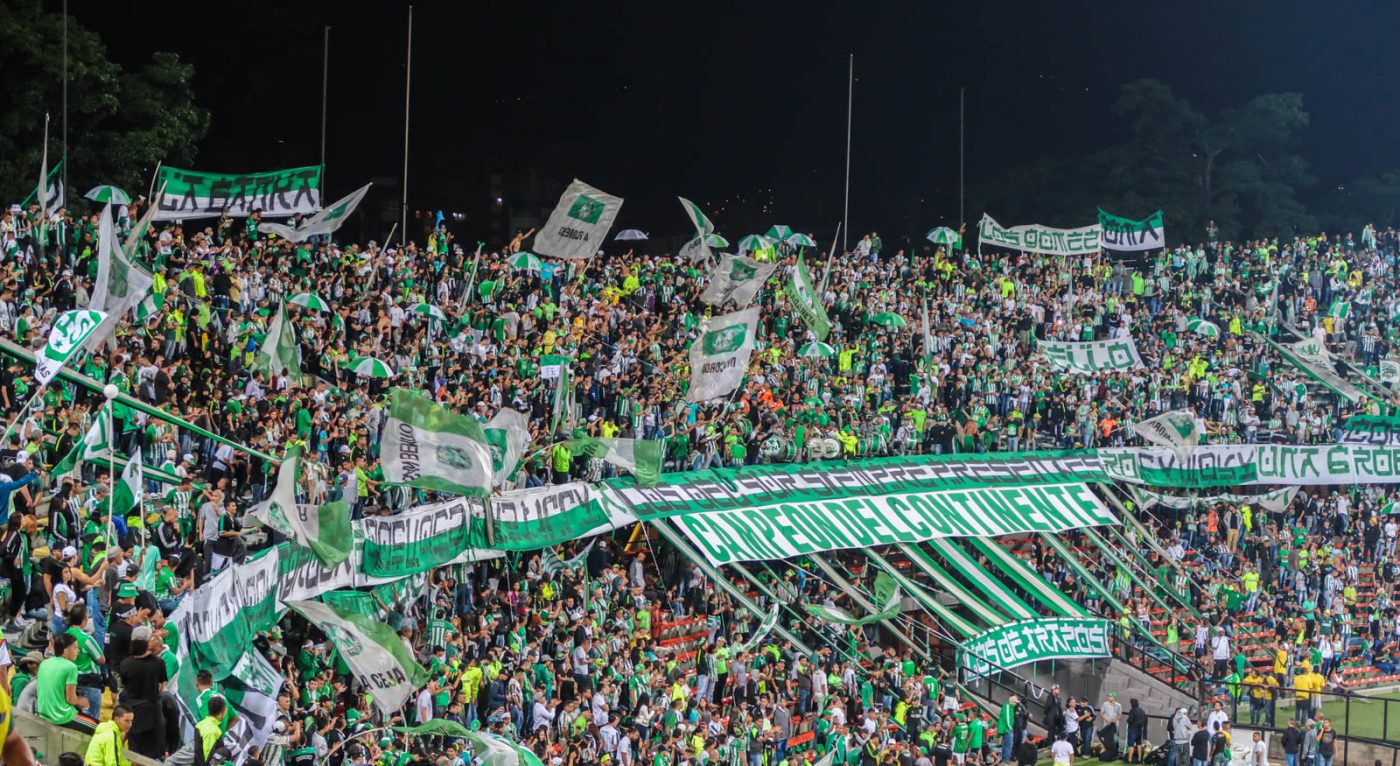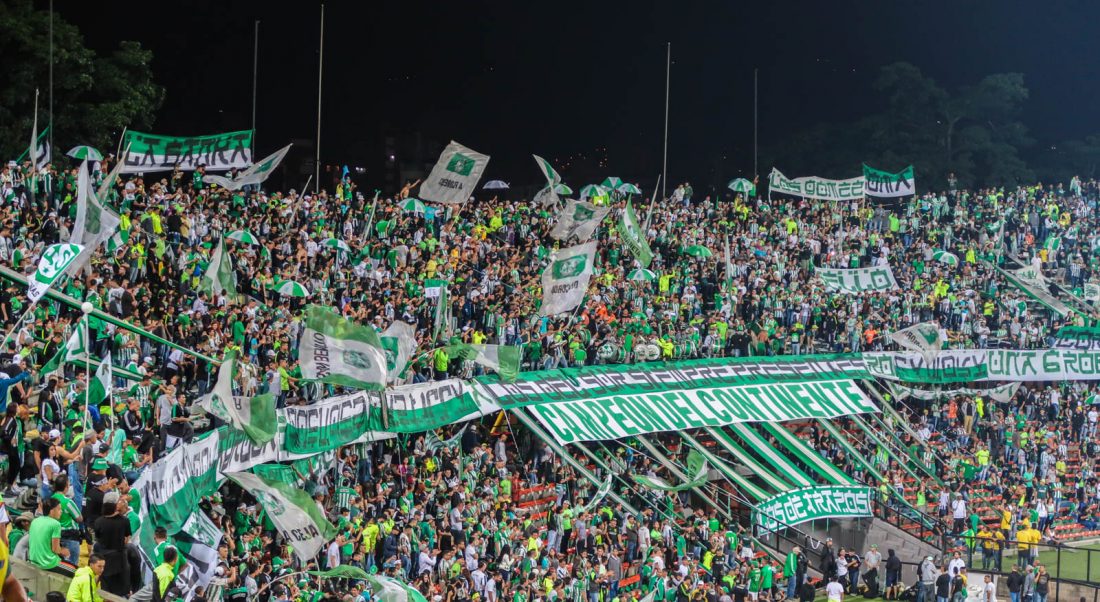 Must-Try Dishes
Jump To: Budget | Places | Experiences | Food | Off The Beaten Path | Pros | Cons | People | Transport | Visas | Health | Weather | MORE COLOMBIA BLOGS
As I mentioned earlier, Colombia's cuisine may not have made a splash on the international scene, and some of the typical dishes are the standard South American fare, but there are some fantastic regional meals that you should definitely try. As a bonus, when backpacking Colombia, food won't take up too much of your budget. It's affordable and delicious.
Hot Chocolate With Cheese (Chocolate con Queso):
This sounds like a pretty strange combination and it tastes like one too. However, the melted savoury cheese in the sweet hot chocolate really does pleasure the taste buds and it's definitely worth trying. Colombians love the stuff and I wouldn't go so far as to say it's the best drink we've ever tried while travelling, but it's pretty good. Give it a try when you're in Bogota.
Bandeja Paisa:
This is the most popular regional dish in the Antioquía region and it's basically a protein overload on a plate. The portion is huge so consider sharing one meal between two people. It usually consists of white rice, red beans, ground beef, plantain, chorizo, morcilla, chicharron, arepa, avocado and a fried egg. Along with Ajiaco, the bandeja paisa is considered to be one of Colombia's national dishes, a must-try on your trip to Colombia.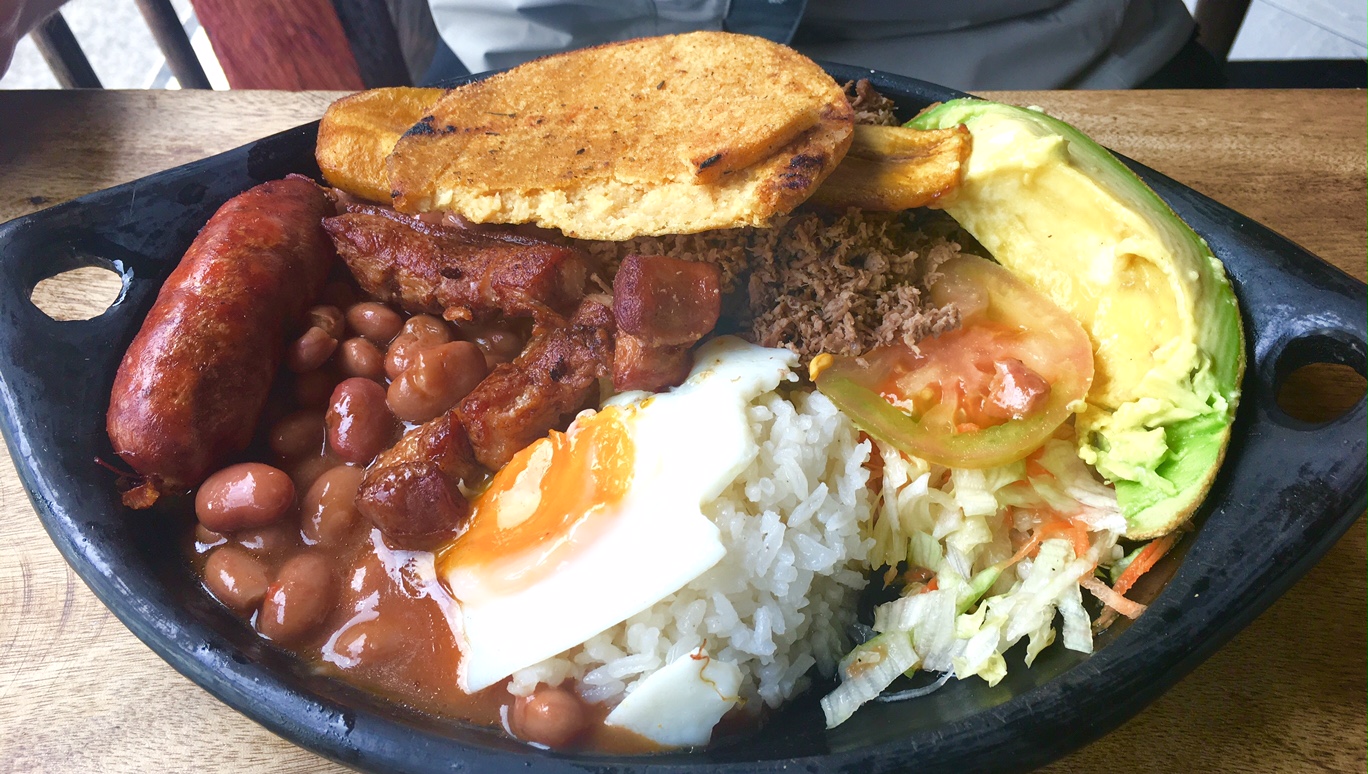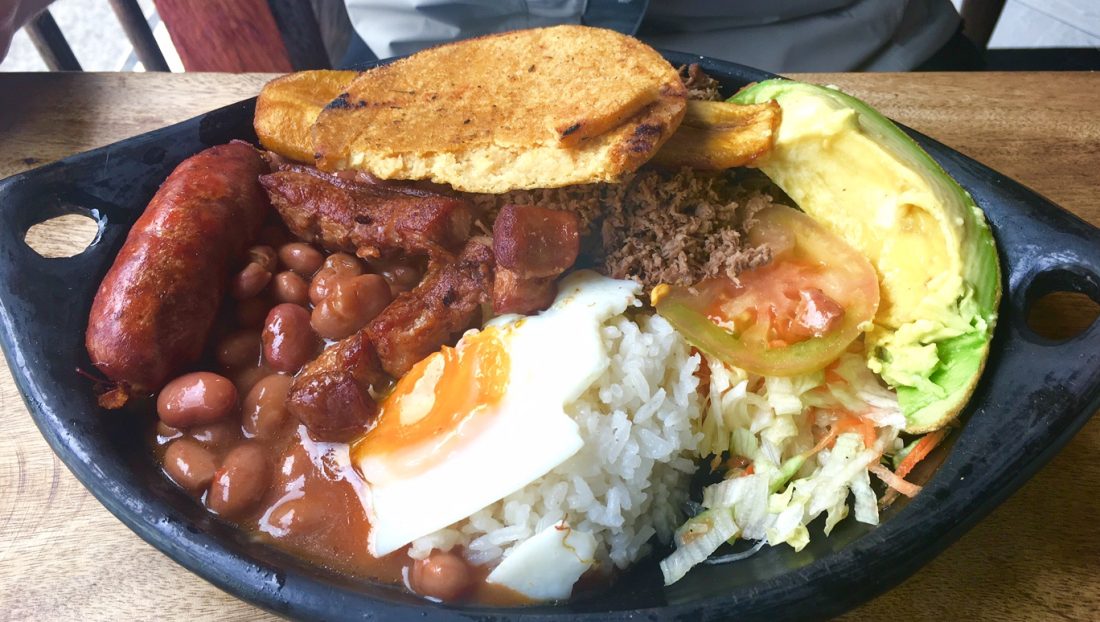 Ajiaco:
Another one of the national dishes, Ajiaco is a popular soup made with chicken, three varieties of potatoes, and the galinsoga parviflora herb. It's unclear where this dish actually originated, but Colombians will claim it as their own. In Cuba it is prepared as a stew, and in Peru the dish is prepared in different variations.
Mondongo:
Another very popular soup dish most common in Medellín and the Antioquía region, Mondongo is made from diced tripe (the stomach of a cow or pig) slow-cooked with vegetables such as bell peppers, onions, carrots, cabbage, celery, tomatoes, cilantro (coriander), garlic or root vegetables. The dish is common in many former Spanish colonies in Latin America, the Caribbean, and in the Philippines.

Tamales:
There are some delicious variations of Tamales in Colombia. Many are made with rice and wrapped in plantain leaves instead of the corn tamale in banana leaf variety commonly found in Mexico and Guatemala.
Patacones:
Fried and smashed plantains topped with cheese, hogao sauce, guacamole, and if you want, meat. This is the best snack food / lunch meal! The best one we had was in Salento at a restaurant in the main square called Aquí Me Quedo.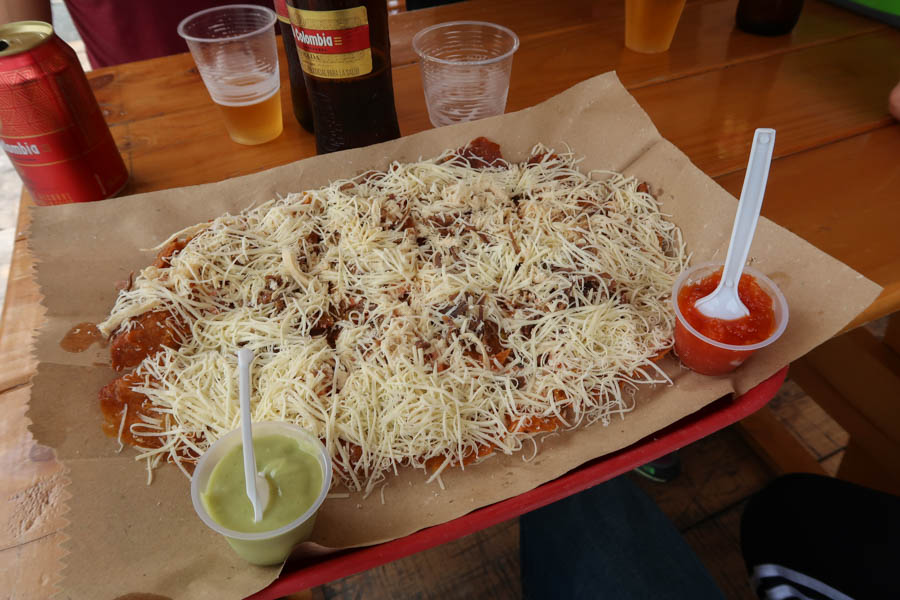 Off The Beaten Path in Colombia
Jump To: Budget | Places | Experiences | Food | Off The Beaten Path | Pros | Cons | People | Transport | Visas | Health | Weather | MORE COLOMBIA BLOGS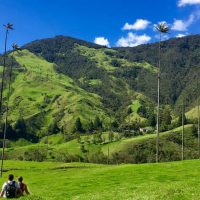 Colombia is a massive, jungle and mountain-clad paradise with endless possibilities to go off-grid and away from the crowds. Sidestep into the lush jungle and you'll likely find an Eden all for yourself. It's important to note that some areas are still considered dangerous, so we've listed some beautiful and safe off-the-beaten-path destinations to visit when travelling Colombia.
Isla Grande
When you're travelling in Cartagena, you'll hear endless touts trying to convince you to join a tour to nearby Playa Blanca. While it may be one of the more beautiful beaches in the Rosario Archipelago, Playa Blanca is also overrun with tourists.
If you want to have a much more authentic and relaxing day trip to the archipelago (or overnight) from Cartagena, definitely consider Isla Grande. You can head to the boat docks at Muelle de la Bodeguita before 9:00 am and buy tickets the morning boat to get to the island (40,000 COP + 14,500 tax). It's an easy 2 hour ride (sometimes choppy) before you arrive on one of the beautiful beaches of Isla Grande.
We stayed at one of the hostels at Paradaiso Secreto and although the rooms here are affordable and the location is good, we can't really recommend it. The staff were charging double for everything when normally hostels are budget-friendly. They also played ridiculously loud trance music all day from morning til midnight and it really took away from the tranquillity of the island. Plus, the pool wasn't fit for swimming.
We were frustrated because the place had so much potential!
Regardless, if you're backpacking Colombia on a budget and want to head to Isla Grande, you'll probably end up staying here with other backpackers. Also note, other people have given good reviews about this place, so maybe things are changing. Click here to compare prices and see the latest reviews on Booking.com.
☞ Click here to compare prices on all accommodation on Isla Grande with Booking.com
There is hardly anything on Isla Grande so be prepared to rough it a bit. The "town" is a true Caribbean village with no real shop or grocery store. You'll have to knock on some doors because almost every home is actually a shop, but they don't have any signs to tell you so.
This is all part of the charm of this tiny little island. The beaches have some nice white sand and there are some decent spots to chill on the sand and swim all day, but the funky local vibe here is what really makes it special.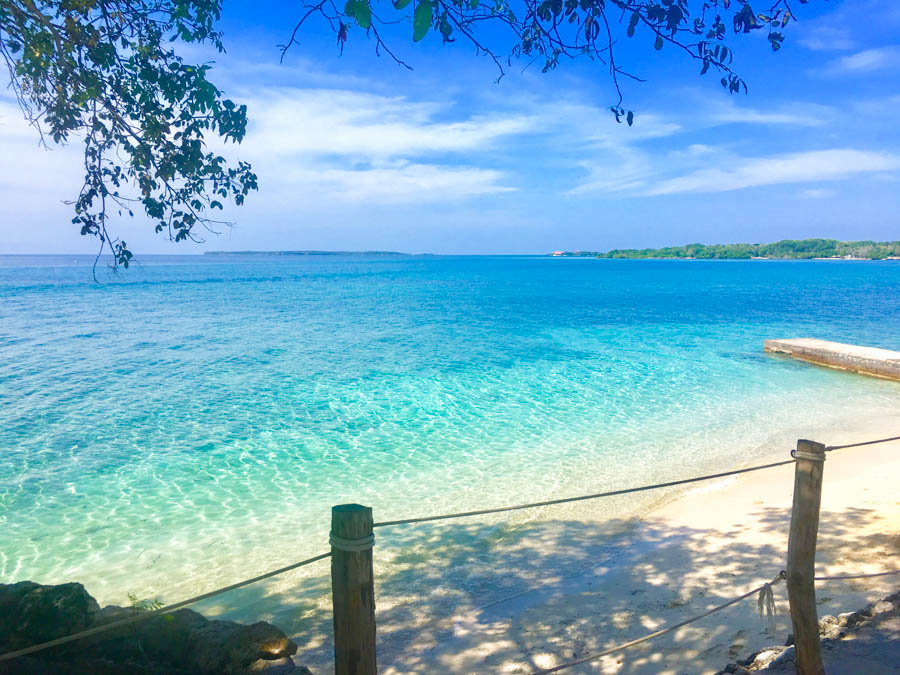 Costeño Beach (in Guachaca)
This is another place that's a pretty easy day trip from Cartagena, but we recommend staying a couple of nights here rather than just visiting for a day. It's really close to one of the main sights in this area, Tayrona National Park, but most people who visit the park head in on an overnight trip, sleep in hammocks on a beach inside the park and then leave.
Costeño Beach is about a 30-minute drive from the park's eastern gate and it's a really funky little surfer and backpacker area. There's not even really a town here, just a bunch of dirt roads, some iguanas and cows and a few (excellent) hotel and hostel options.
We stayed at Tayrona Tented Lodge and loved the funky little rooms (which included breakfast & dinner), but spent most of our time at the nearby Costeño Beach Hostel.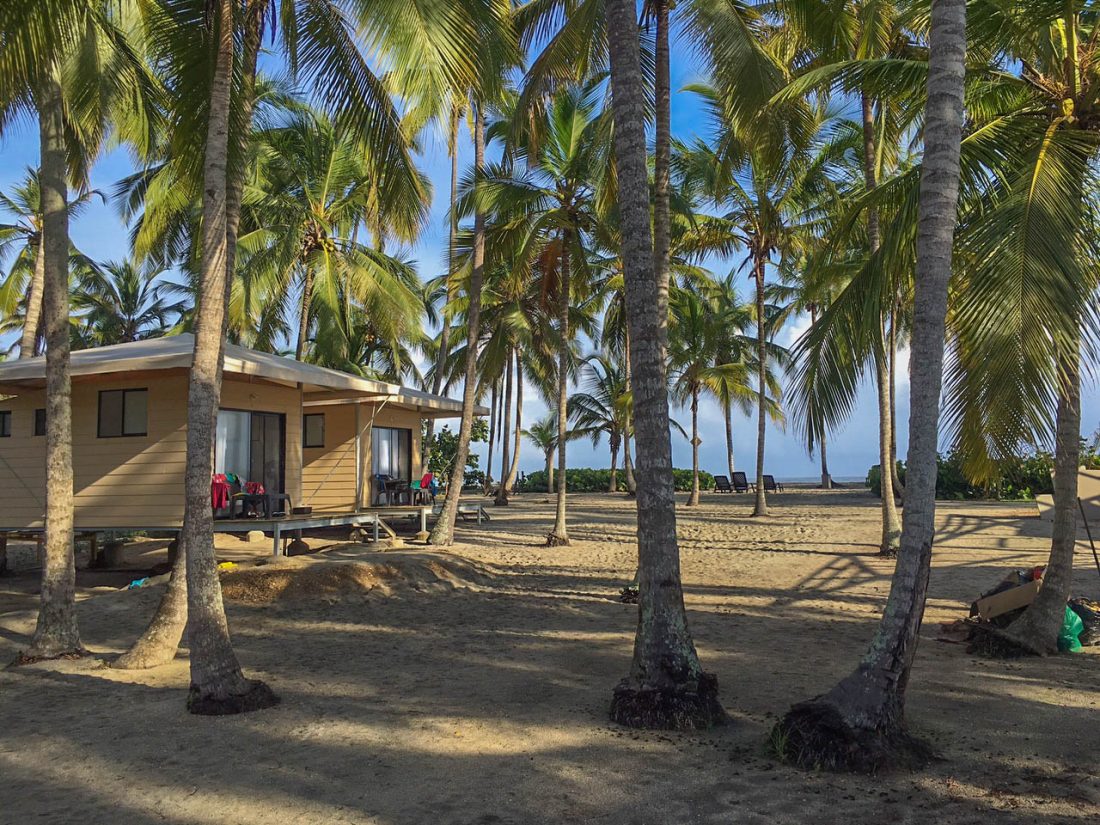 The American-Owned Costeño Beach Surf Camp has an amazing restaurant with extremely cheap cocktails, great food and a really funky vibe. The beach here is lovely, but due to strong currents, it's not usually recommended that you swim here. If you stay at one of the hotels with a pool, you can chill there all day and enjoy the sound of the crashing waves.

The day trip into Tayrona National Park from here is definitely recommended as well. Costeño Beach makes for a unique way to visit the park and enjoy some relaxing beach time too. Definitely a must-see when backpacking Colombia.
Where to Stay in Guachaca
---
I've listed our two recommended accommodations above, but there are some more options in the area as well. Click here to check out some other eco-lodges, hostels and camps nearby on Booking.com.
Others:
Punta Gallinas, the 4,600m Puracé Volcano, the Amazon region and Capurganá which is a laid-back fishing village, are a few other amazing off-track places you can visit when travelling Colombia.
Pros of Backpacking Colombia
Jump To: Budget | Places | Experiences | Food | Off The Beaten Path | Pros | Cons | People | Transport | Visas | Health | Weather | MORE COLOMBIA BLOGS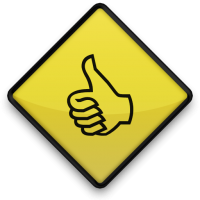 You're planning a trip to an amazing place and there are many pros to travelling Colombia. Travel is very personal and different for everybody, so you'll probably find many more positives when you're here. We've only listed a few.
It's Affordable!
Budget travellers can rejoice at the recent dive of the Colombian Peso because it means that a once good-value place is now a budget traveller's paradise. There aren't many places left where you can get such great bang for your buck.
Great Hostels:
Colombians (and expats) really know how to run great hostels in this country. We always prefer to stay in hostels, not just because they're often a better value, but because they come with an unbeatable ambience and the private rooms are often nicer than hotels in the same price range.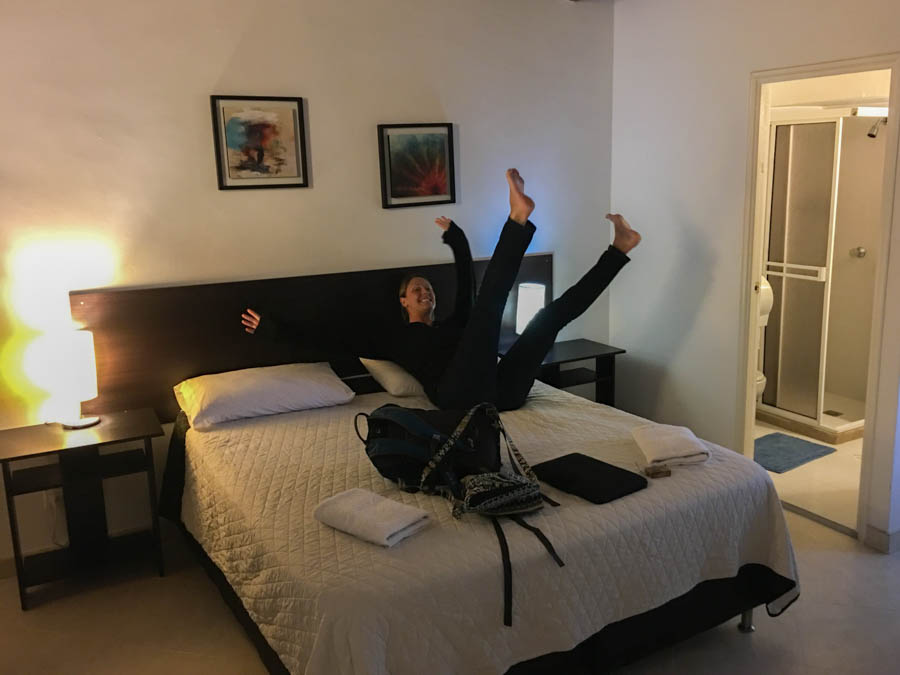 We came across some of the nicest hostels we've ever stayed in while backpacking Colombia. Many of them had king-sized beds and rooftop patios with pools, while our favourite was set on a beautiful farm. We even had one room that was 800 square feet and had a massive jacuzzi! Yes… in a hostel. You really can't beat the staff, value, location and vibe at some of Colombia's best hostels.
Nice Buses:
We were kind of expecting chicken buses and minivans when we first arrived in Colombia, but that wasn't the case at all. Many of the buses that we took were pretty luxurious, with wide lazy-boy-style chairs, air conditioning and western movies playing (dubbed in Spanish). The best part is that these VIP buses are still affordable, averaging at around $4 / hour.
Cheap Flights:
Thanks to new budget airlines like VivaColombia and EasyFly, you can actually take domestic flights for cheaper than many of the buses. Avianca has also had to lower their rates to match these budget airlines, but their fleet is comfortable and more likely to be on time. Sometimes it's a better bet to spend a few extra bucks to book with Avianca if you want your flight to take off on schedule.
Clean Drinking Water
In most places in Colombia you can drink the water right out of the tap. This is a huge advantage when backpacking Colombia as you can save money, and the environment (stop using plastic bottles!).
Friendly Locals
I've said it enough in this post. Colombians are awesome.

Diversity
Few places in the world have as much to offer as Colombia. Mountains, jungle, beaches, ruins, colonial architecture, deserts and hill stations. Colombia has it all and then some.
Cons of Backpacking Colombia
Jump To: Budget | Places | Experiences | Food | Off The Beaten Path | Pros | Cons | People | Transport | Visas | Health | Weather | MORE COLOMBIA BLOGS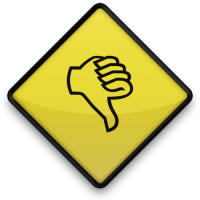 Like anywhere, there are a few cons to backpacking Colombia. It's a fantastic tourism destination, but like everywhere, it's not perfect.
Crime & Safety:
As I mentioned earlier in this guide, Colombia has been becoming increasingly safe in recent years, but that doesn't mean there's not still a significant amount of crime and violence in the country. "No dar papaya" is a popular saying here. It literally means "don't give papaya" and it's basically saying, don't tempt people with sweet fruit if you don't want it to get stolen.
The papaya is basically referring to anything of value so the saying is basically warning everyone to hide your valuables unless you want them taken from you. It's really sad that this country has such a history of petty theft that it has a cliché saying like this, but it's a fact of life for Colombians and for travellers visiting the country.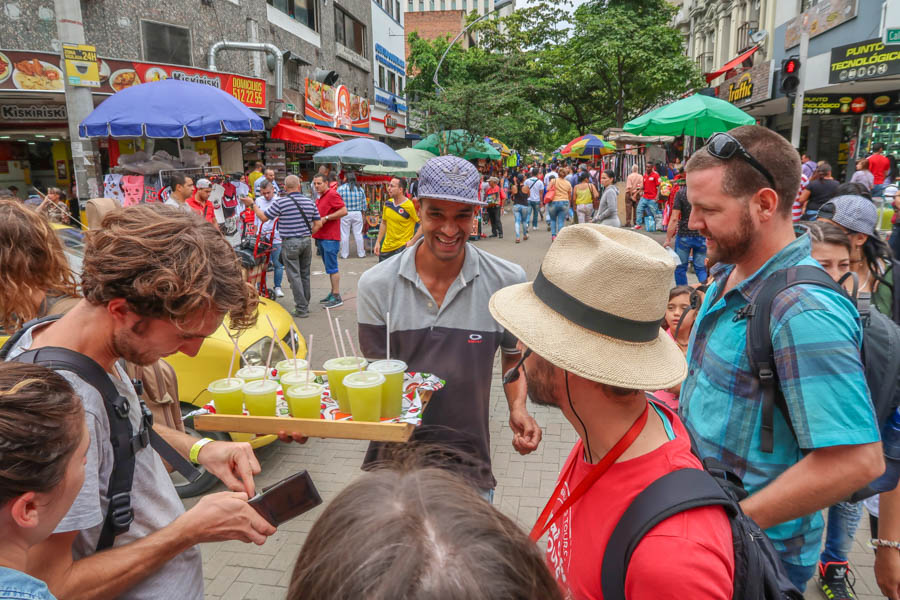 Keep your wits about you, know where to and where not to go (ask your hotel/hostel staff), and never be too flashy. Follow these simple rules and you'll likely leave Colombia feeling like it's a very safe and secure place to travel. Just don't ever fully let your guard down.
This is a con of travel in almost every South American country, but hopefully one day these places will become safer.
*Note: we didn't have any issues with safety during our 6 weeks of backpacking Colombia.
Lack Of English:
If you're travelling Colombia or Latin America for any length of time, you should at least have a basic level of Spanish to get you by. Not many people in Colombia speak English, especially outside of the big cities, so don't expect to communicate well if you don't know Spanish.
Unhealthy Food:
If you're backpacking Colombia on a budget and eating strictly street food, you'll quickly start to realize that pretty much everything is deep-fried. Some regional dishes are healthier and we strongly recommend that you hit up a nice traditional restaurant once in a while.
All-in-all, outside of bigger cities like Medellín and Bogotá, there aren't too many healthy budget options.
The People in Colombia
The people you encounter while travelling through a country can have a profound impact on the way you view a destination. Not only the local people, but the types of other travellers as well.
Types Of Other Travellers in Colombia:
We were actually quite surprised at the types of travellers and backpackers in Colombia. We were kind of expecting all-night partiers and rave-happy gap-years coming for the abundance of cocaine and endless nightlife. But in reality, while there were a few partiers in the big cities, most other travellers were late 20's to mid 40's, didn't go out late every night and were really in the country for the adventure.
We found that the other travellers were easy to relate to, were well-travelled, loved hiking and trekking and were genuinely interested in learning about Colombia, its history and its culture.
The Locals:
Colombians are simultaneously proud of their beautiful country and embarrassed by its turbulent past. If you're thinking about making a joke about Pablo Escobar or cocaine in Colombia (or to a Colombian whom you meet overseas), think again. You won't get a laugh and you'll likely offend a potential friend.
Colombians are all too aware of their global identity and they're doing everything they can to erase (and forget) the past and move forward.
Because the country is so mountainous, many different groups (cut off from each other for centuries) have formed their own cultures, traditions, cuisine and identities. You will hear differences in accents, taste varied food and even see some unique physical features in different regions as you travel around Colombia.
Paisa people (those from Medellín and the Antioquia province), have a reputation for being business people and extremely proud, almost to the point of arrogant. But in reality, they are usually admired by most Colombians and everyone loves their sexy pronunciation of the Spanish language.
Colombians are typically adventurous, family-oriented, kind, generous and very welcoming of foreigners. You won't hear the term "gringo" used in a derogatory way here and you'll probably leave the country with a few life-long friends.
Religion in Colombia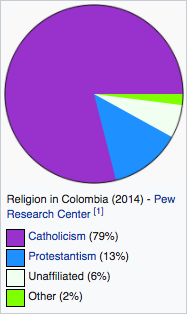 With so many indigenous groups living high in the mountains with little or no connection to the outside world and each with their own traditions and belief systems, its quite hard for a proper census to be conducted on religion in Colombia.
It's commonly believed however that around 79% of Colombians are Catholic, as made evident by the countless cathedrals and churches and the heavy missionary work done by the Spanish during their rule. 13% are Protestant, 6% claim no affiliation to any religion and 2% subscribe to a different spiritual order.
It's worth noting that a study done by the Universidad Nacional de Colombia stated that nearly 36% of all Colombians reported that they do not actively practice their faith.
Language in Colombia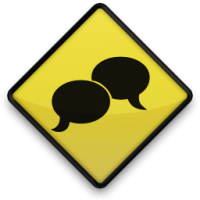 Without a doubt, Spanish is the most used language with 99.2% of the population speaking the European tongue. Even though the principal language is Spanish, there are over 89 languages listed in the Ethnologue Database for Colombia.
Some Handy Spanish Phrases To Know For Backpacking Colombia:
Hello/Hi (informal) Hola (OH-lah)
Have a good day Que pase un buen día (keh PAH-seh un BWEHN DEE-ah)
How are you? (informal) ¿Cómo estás? (KOH-moh ehs-TAHS?)
How are you? (formal) ¿Cómo está usted? (KOH-moh ehs-TAH oos-TEHD?)
Fine, thank you Muy bien, gracias. (MOO-ee byehn, GRAH-syahs)

What is your name? (informal) ¿Cómo te llamas? (KOH-moh TAY YAH-mahs?)
What is your name? (formal) ¿Cómo se llama usted? (KOH-moh SAY YAH-mah oos-TEHD?)
Find more Spanish phrases here.
Getting Around in Colombia
Jump To: Budget | Places | Experiences | Food | Off The Beaten Path | Pros | Cons | People | Transport | Visas | Health | Weather | MORE COLOMBIA BLOGS
Buses:
As we mentioned earlier, buses are very efficient and comfortable in Colombia. They usually leave on time, but due to an incredible amount of construction and countless large vehicles on all roads, expect your arrival time to be 2 or 3 hours later than the schedule reads.
Sometimes you can book buses through your hotel or hostel, but if you can't, just make your way to the bus station and purchase your ticket. Most bus tickets can be bought on the same day, but make sure you book a day in advance for popular routes or routes with only one departure per day.
When backpacking Colombia, this will most likely be your primary mode of transportation.
Domestic Flights:
As we've said before, domestic flights are very affordable in Colombia thanks to budget airlines like EasyFly and VivaColombia. Keep in mind that these airlines are notoriously unpredictable, so if you want a punctual plane, consider spending an extra few dollars (often not too much) to book with Avianca.
Don't ever try to cancel or change your flight with Avianca though. Their service on the planes is great, but if you have to call them for any changes, you'll likely run into a brick wall. Make sure 100% you're not planning on changing your flight before booking with Avianca.
Rent a Car:
Another great way to travel Colombia is by car. The roads are generally well signed and quite nice, especially between major towns and cities. You can rent a car for around $30 / day and remember that your credit card will likely cover the Damage Collission Waiver so don't pay extra for that at the rental agency if you don't have to (contact your credit card provider to ask about your rental insurance coverage).
Train:
The Colombia railway network has a total length of 3,304 km, but don't expect to travel all that much by train. Most major destinations are better connected by bus or domestic flight, both of which are faster, more reliable and often cheaper than the trains.
Taxis
Taxis are a great way to get around cities and are amazingly affordable throughout Colombia. We took some rides that were up to 40 minutes and didn't cost us more than $8.
Willis
Another form of taxi, these funky little jeeps load up to 6 travellers and usually charge one rate for the entire vehicle (also very affordable).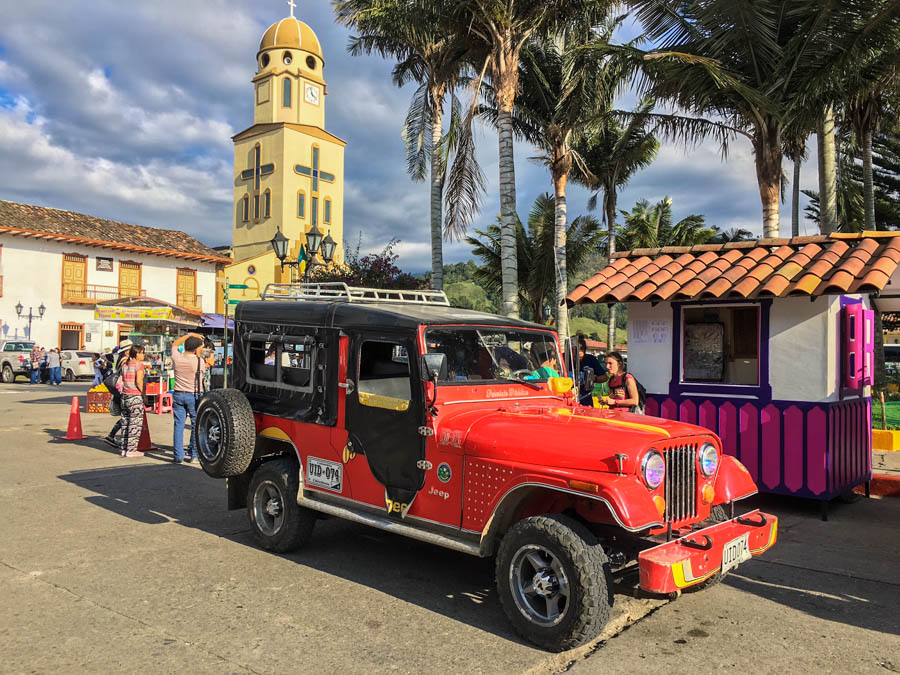 Uber
As with many other places in the world, Uber is quite popular in Colombia – although the taxi drivers aren't happy about it. We only took Uber in Bogota, and took regular taxis in the other cities.
Getting In & Out of Colombia
Jump To: Budget | Places | Experiences | Food | Off The Beaten Path | Pros | Cons | People | Transport | Visas | Health | Weather | MORE COLOMBIA BLOGS
There are a few ways to enter Colombia, either via the famous sailing trip from Panama, by bus from any neighbouring country or by air.
By Air:
Now that JetBlue (a great airline) is running direct flights from the US to Colombia, it's more connected than ever. Canadians can fly with Air Canada, Europeans have direct flights from many countries and Turkish Airlines now goes direct from Istanbul to Bogota.
SkyScanner has put together a pretty handy list of the main airports in Colombia. Click any of the links below if you're curious about the addresses, destinations or services offered at any of these airports.
By Land:
Throughout South America there are some great city-to-city long-distance buses that connect many of the capitals and other major destinations. You can easily find buses from most cities in Ecuador and Venezuela. Hostels and hotels can help you organize bus tickets and can usually call to inquire about routes and rates to whatever destination you need.
Important Note: On 22 August 2015, the Colombia- Venezuela border was closed, but it re-opened in August of 2016 and is now open for travellers.
By Boat:
Many people embark on the epic 4 day sailing journey between Panama and Sapzurro in Colombia. The journey takes you through the Sanblas Archipelago where you pass through 365 islands before enduring a 2 day ocean crossing with nothing in sight but rolling waves and a bobbing horizon.

This trip comes highly recommended and can be booked through tour operators or by arriving at the docks and trying to hop on a boat (the latter is risky, especially in high season when boats are booked up). Always do your research and choose a reputable operator.
Visa Regulations For Colombia
Jump To: Budget | Places | Experiences | Food | Off The Beaten Path | Pros | Cons | People | Transport | Visas | Health | Weather | MORE COLOMBIA BLOGS
Most nationalities can enter Colombia visa-free for 90-days and will be easily stamped at any international border crossing or at the airport. Canadians (unfortunately) have to pay a reciprocity fee of 171,000 pesos ($55 USD) to enter the country. You can pay this at the airport or border crossing with cash (and sometimes credit card) upon your arrival in Colombia.
According to Wikipedia, the following nationalities will be permitted to enter Colombia for visa-free for 90 days:
For more visa info, click here.
Health In Colombia
Jump To: Budget | Places | Experiences | Food | Off The Beaten Path | Pros | Cons | People | Transport | Visas | Health | Weather | MORE COLOMBIA BLOGS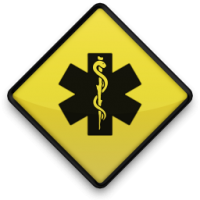 The Zika Virus, which is transmitted by mosquitos, is on its way out according to the New York Times. This disease is particularly an issue for pregnant women who are at risk for microcephaly, a birth defect that causes babies to be born with abnormally small heads. There is a risk of contracting malaria and dengue fever (two more mosquito-borne illnesses), but the risk is quite low. Click here to learn more.
It isn't a requirement, but it is recommended that you have your yellow fever vaccination when backpacking Colombia.
Doctors will recommend that you have your routine vaccinations, but in general the sanitation and health care in Colombia is very good.
The water is safe to drink in most cities and the food preparation methods are very good, with high standards and clean kitchens. There are rare cases of rabies, tetanus, typhoid and yellow fever. No vaccinations are required so what you choose to get poked with is entirely up to you.
It's always worth carrying around a first-aid kit with Pepto Bismol, painkillers, antibiotics and other basics in case you fall ill. You can visit doctors when backpacking Colombia for very cheap and in the larger cities there are international English-speaking clinics available.
Jump To: Budget | Places | Experiences | Food | Off The Beaten Path | Pros | Cons | People | Transport | Visas | Health | Weather | MORE COLOMBIA BLOGS
Phone & Internet in Colombia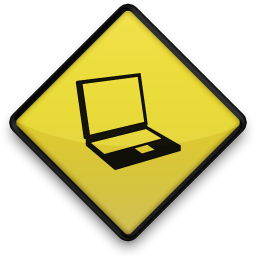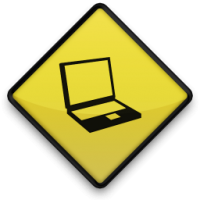 The internet speed in Colombia is actually quite fast. You'll find free wi-fi at most hotels, hostels, restaurants, cafes and airports around the country. We highly recommend picking up a SIM card for your smart phone upon arriving to Colombia.
You can buy a SIM for just $1.60 at any shop with a Claro, Movistar, or Tigo sign in the window. Claro is generally regarded as the best with good coverage around the country, though Tigo is slightly cheaper. After purchasing the SIM, simply add some credit at the same store and then from the phone, buy packages with the credit.
Claro offers some great packages and the bonus is that it includes unlimited WhatsApp, Facebook & Twitter so you could essentially just add $5 in credit, not use it and simply access free social media for the entire time you're backpacking Colombia.
We went with Claro, so below I'm adding their best pre-paid packages and costs.
Pre-paid Data Plans:
| Validity | Volume | Price (tax incl.) | Activation |
| --- | --- | --- | --- |
| 1 day | 10 MB | 990 COP | 900 |
| 1 day | 30 MB | 1 900 COP | 1WF |
| 7 days | 450 MB | 13 900 COP | 7WF |
| 15 days | 1 GB | 20 900 COP | 15WF |
| 30 days | 2 GB | 42 900 COP | 30WF |
All data outside of packages is charged with 0.39 COP per KB. Packages are also on 4G/LTE, where available and up to 12 Mbps. The same packages can be used in tablets and modems too. Data of Facebook, Twitter and WhatsApp are not debited form your allowances.
Good Movies & Books About Colombia
Movies:
Los viajes del viento (The Wind Journeys) – 2009: This movie is quite slow but it showcases some of Colombia's most beautiful landscapes and can really get you inspired for a trip.
Los Colores de la Montaña (The Colours of the Mountain) – 2010: Eye-opening. Heavy. This modern-day portrayal of daily life in a remote part of the mountainous Colombian countryside is set around the friendship between two youngsters, Manuel and Julián.
The Two Escobars Documentary – 2010: Today, Colombia is climbing out of this dark time and most Colombians don't want to talk about it. If you're interested in this history, it's best to do your own research. This documentary is a good place to start.
TV Shows:
Narcos: Obviously this one is going to come up. It's one of the best Escobar TV show ever made. If you haven't started watching it yet, it's definitely worth checking out.
Just keep in mind that the series does a pretty poor job of portraying Pablo as the monster he was, so know that most Colombians wouldn't agree with way he's depicted in the series, but it's still undeniably entertaining and eye-opening.
Another option is the Spanish version on Netflix: Pablo Escobar – El Patrón del Mal, which does a better, less "Hollywood" job of portraying Escobar.
Books:

Delirium – Laura Restrepo: This novel is set in Bogotá in the 1980s right in the midst of the violence and drug mafia. This is Colombia in its darkest time, so the way it's depicted isn't what Colombians would want to be thought of today, but there is truth in these pages.
Bolivar: American Liberator – Marie Arana: If you've spent any time in Latin American, then you'll have seen streets, plazas, parks and buildings named after this famous conqueror and revolutionary hero. Arana explores Bolívar's legacy in great detail in this book and it's definitely worth reading if you'd like to learn more about Simon Bolívar and why he's so popular in Central & South America.
When Is The Best Time To Visit Colombia?
Jump To: Budget | Places | Experiences | Food | Off The Beaten Path | Pros | Cons | People | Transport | Visas | Health | Weather | MORE COLOMBIA BLOGS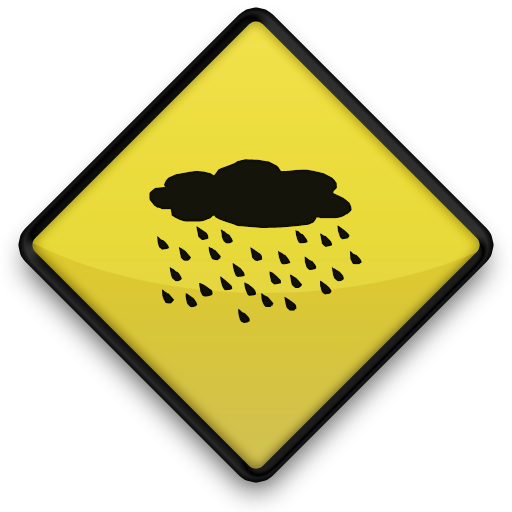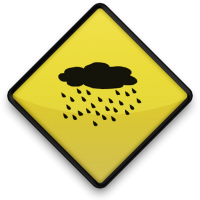 Any Time.
The great thing about backpacking Colombia is that you can pretty much visit any time of the year. We travelled to Colombia during the some of the rainiest months of November & December and while we did get a fair amount of rainfall, it didn't usually last for more than a couple of hours (except when we got soaked for 7 hours straight on the Ciudad Perdida trek!).
Colombia's Amazonian climate means that it can be rainy all year round, but generally the driest months are between December to February. Keep in mind that peak season falls around Christmas and New Year's (and again around Easter). During these times hotel prices go up considerably and many tours and activities can also be booked up.
Low-Season is technically just in October & November when flash floods can sometimes wash out roads and the Ciudad Perdida trek becomes even more difficult. This is also a good time for budget travellers however as many hotels offer discounts in these months.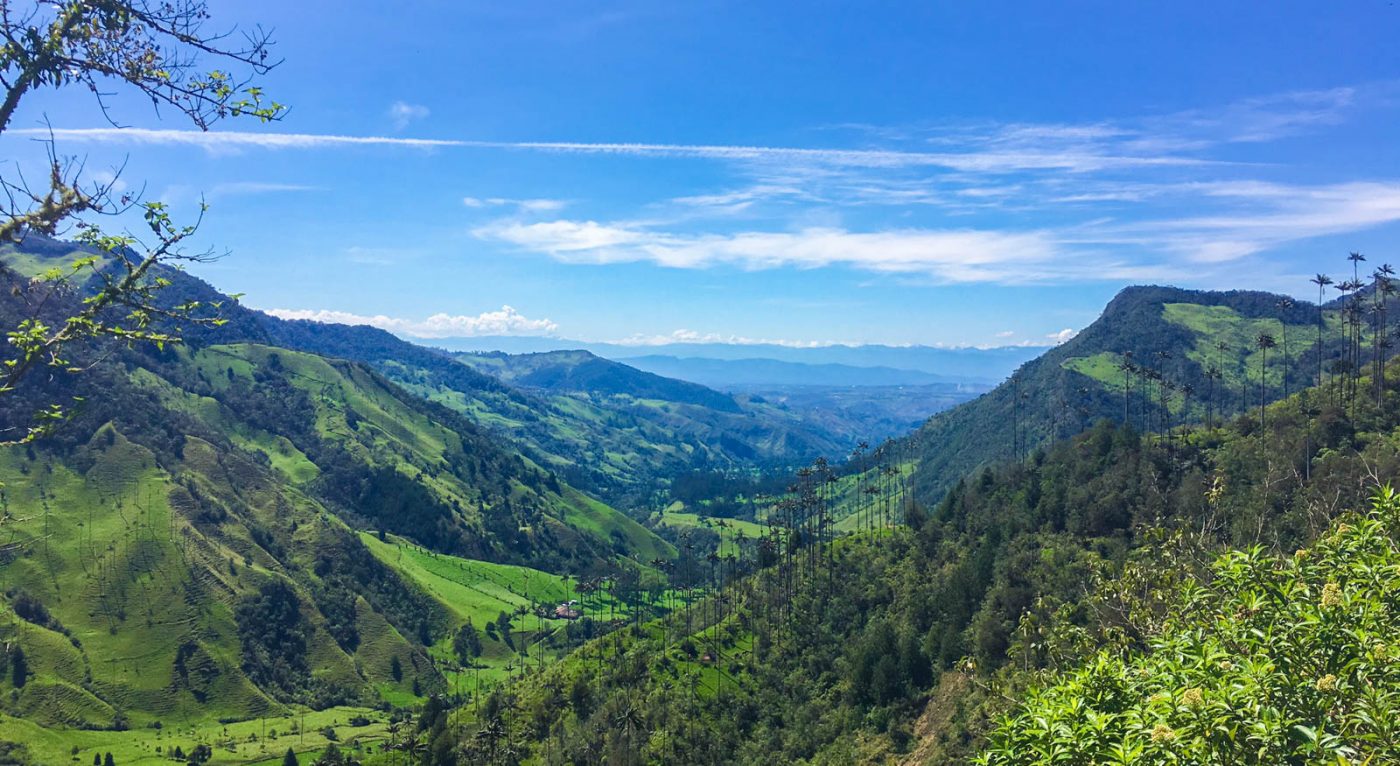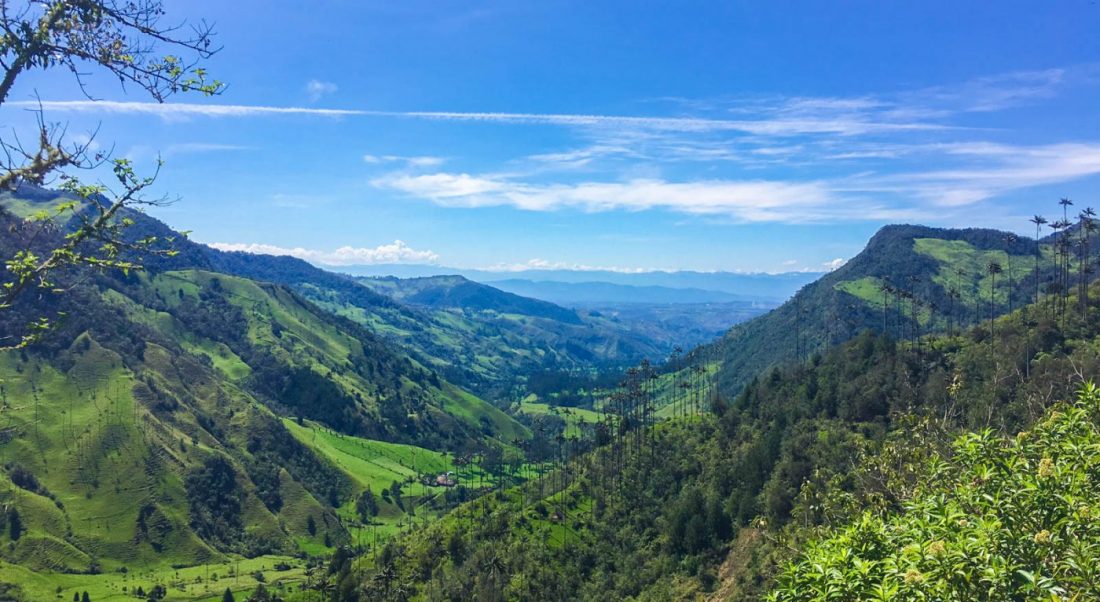 Another good time to visit (possibly the best) would be shoulder season between March and September, but if you're planning to visit Bogotá, Medellín or Cali during this time, it's worth noting that they suffer a secondary rainy season in April and May.
If you love whale-watching, July to October is the best time to spot these giants on the Pacific Coast.
Cartagena gets mostly sunshine all the way through April, but starts to see some pretty heavy rainfall in May.
Overall Rating
Jump To: Budget | Places | Experiences | Food | Off The Beaten Path | Pros | Cons | People | Transport | Visas | Health | Weather | MORE COLOMBIA BLOGS
Colombia has so much to offer that you could travel here for a year and still not see it all. With everything from mountains and waterfalls to lost ruins and Spanish architecture, this is definitely one of the most diverse travel destinations on Earth.
Not only is Colombia a great backpacking destination, but with digital nomad and expat havens like Medellín and Cartagena, we could definitely see ourselves living here (preferably in the latter).
The country is easy to travel, becoming increasingly safe and offers endless fun and adventure for travellers. We will definitely be back one day.
GOAT NOTE: Rating a country is completely subject to one's own opinion, so any rating system should be taken with a grain of salt. Travel is personal and your experience will differ from ours. The star rating above is based solely on our personal experience and in no way attempts to evaluate Colombia as a whole.
Go Back Up To: Must-see Places | Off The Beaten Path | Pros | Cons | Transport | Visas | Health | Weather | MORE COLOMBIA BLOGS
Like This Article? Pin it!