This isn't the sort of update post I was planning to write at this point in our Europe trip. Since leaving Grenada in January, we had an incredible time travelling through some of Europe's top romantic cities — Paris, Barcelona, Rome and Lisbon.
Dining out at tasty restaurants, sipping on wine at funky bars, wandering through architecturally-blessed streets, and learning about the history and culture of these cities was pure bliss!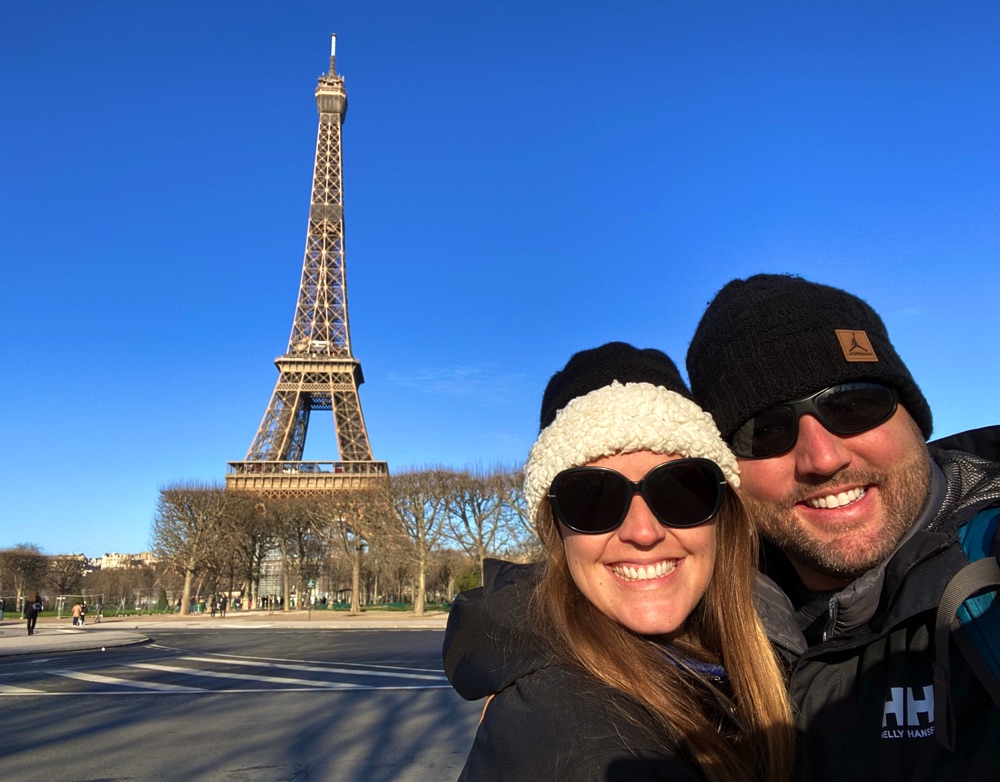 It was a stark contrast to our peaceful Caribbean island home. The shock of city life, complete with a buzzing nightlife, access to anything and everything we wanted, and amenities right on our doorstep, was just what we needed.
We were on a high!
But… this would soon come to a halt.
Living in Rome – Our Happy Place
After 5 days in Paris and a week in Barcelona, we flew to Rome where we checked into our stunning apartment in the Trastevere neighbourhood — a favourite among students and younger travellers.
This picturesque neighbourhood with cobbled streets, narrow alleyways, and endless restaurants and bars would be our home for 3 weeks.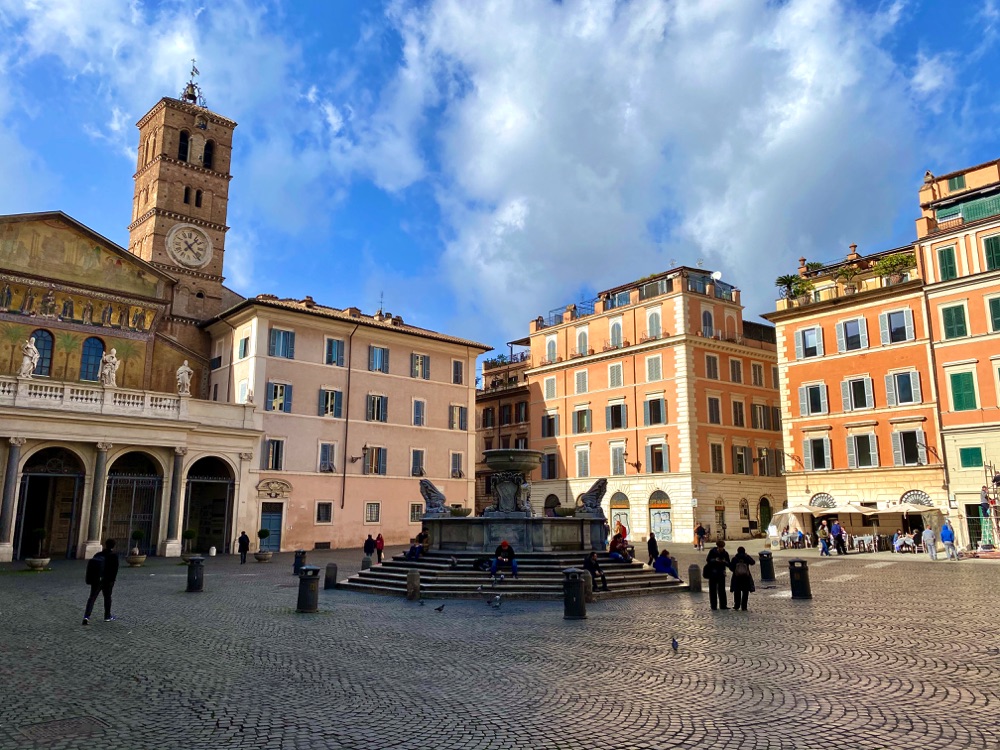 The city has always been our happy place, and when everything in our personal and business lives was spiraling at the end of 2019, we decided to go to Rome. All would be OK if we were in Rome!
Luckily, it was everything we were looking for.
The overwhelming sense of community, zest for life, and importance Italians place on food and happiness are what drew us back.
We embraced the Italian Dolce far Niente (the sweetness of doing nothing), and just enjoyed Rome this time around without needing to see all the main sights and be a total tourist — we did that last time.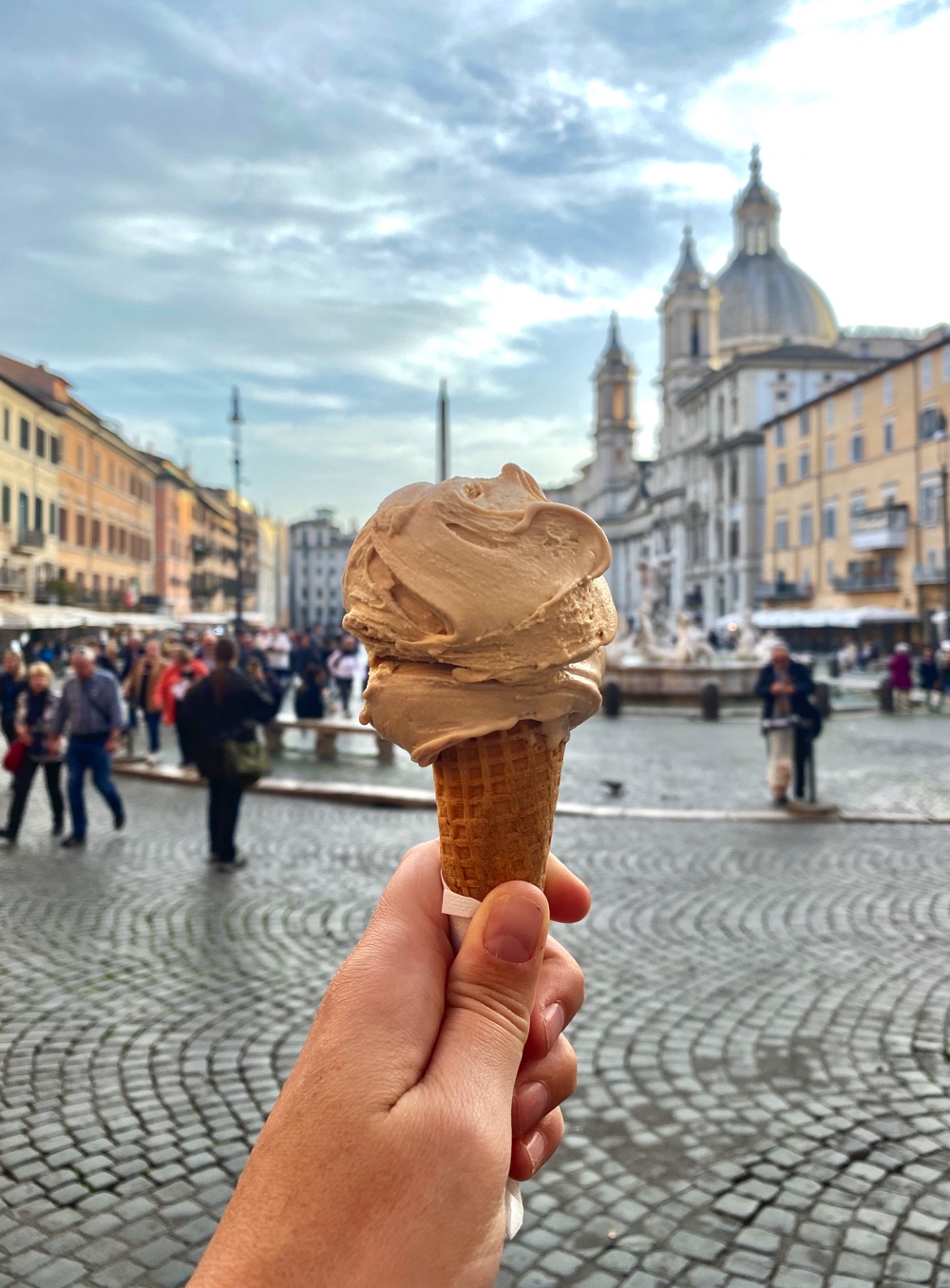 This was all about simply experiencing the city.
We walked all over Rome every day — getting in 20,000 steps per day was the norm.
We walked alongside the river, explored numerous neighbourhoods, visited markets, dined at incredible restaurants, worked on our website, and overall, just enjoyed living (temporarily) in the Eternal City.
But, it was time to move on.
Leaving Rome
As we checked out of our apartment and made our way to the airport, we were sad to say goodbye to Rome. It had been a wonderful 3 weeks.
However, we were definitely looking forward to learning about Lisbon and spending another 3 weeks staying still, while really getting under the skin of the city.
We had found a nice work/travel/life balance in Rome that we hoped to continue in Lisbon.
During our time in Paris and Barcelona, we started to hear about the coronavirus in our Facebook feed and YouTube, but we pretty much tuned it out — it was in China, we were all the way in France and Spain, and we don't typically get wrapped up in media.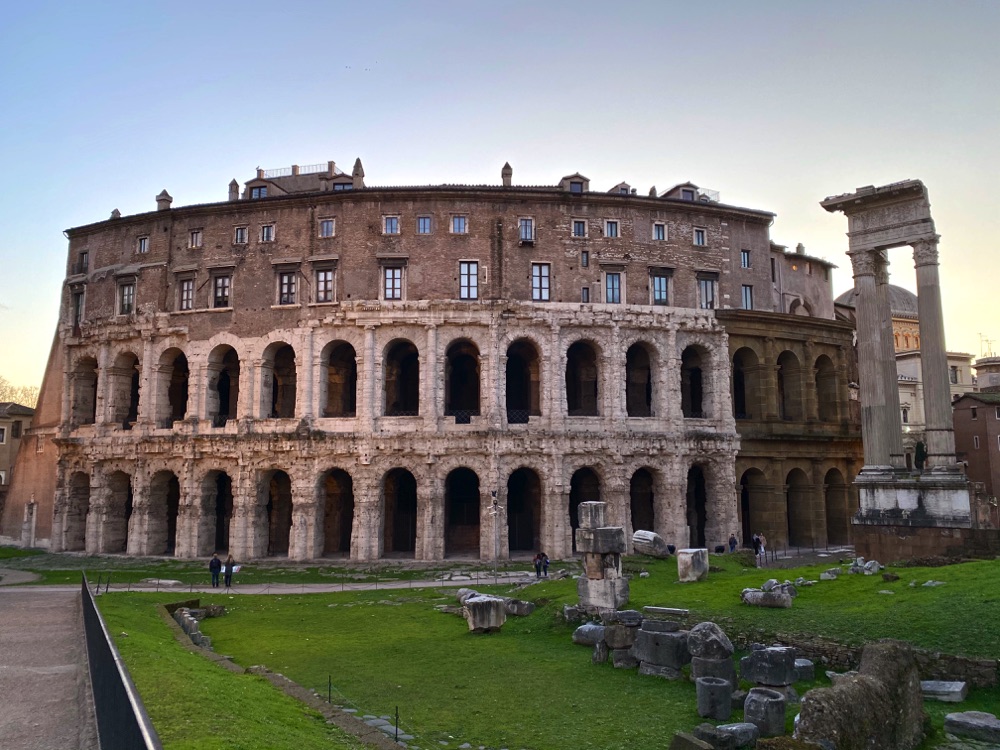 When we were in Rome we didn't really hear anything (plus, we were in a food coma most of the time) so naturally, the virus didn't really concern us at this point.
At the Rome airport, we utilized our Priority Pass and headed into the lounge. There were just a handful of people there, with tables for working, food for eating and booze for drinking.
The TV was on and even though the news was in Italian, I did see people in hazmat suits and it was showing hospitals and doctors.
That's strange, I thought.
Our TAP Portugal flight was delayed 2 hours, which was annoying, but it just gave us more time to do work in the lounge before heading to our boarding gate.
Unbeknownst to us, we left Rome when the virus in northern Italy really spiked. We boarded the plane, and after a very loud journey (it seemed like the whole plane was filled with high school students from Italy), we landed safe and sound in Lisbon.
Living It Up in Lisbon – Sort Of
This was our first time in Portugal and we were going to make the most of it!
At this point, we hardly checked our phones and Facebook apps again and really didn't know the extent of what was going on in Italy for another week. And, there were no travel restrictions or social distancing recommendations in place at this point. Everything was running as normal.
We joined a free walking tour with Sandeman (they have free tours all around Europe), and partook in a few Airbnb Experiences as well — a food and wine class, a food and cultural tour, and a street art walking tour.
We wandered up and down the hilly city while gawking at the impressive and ornate architecture.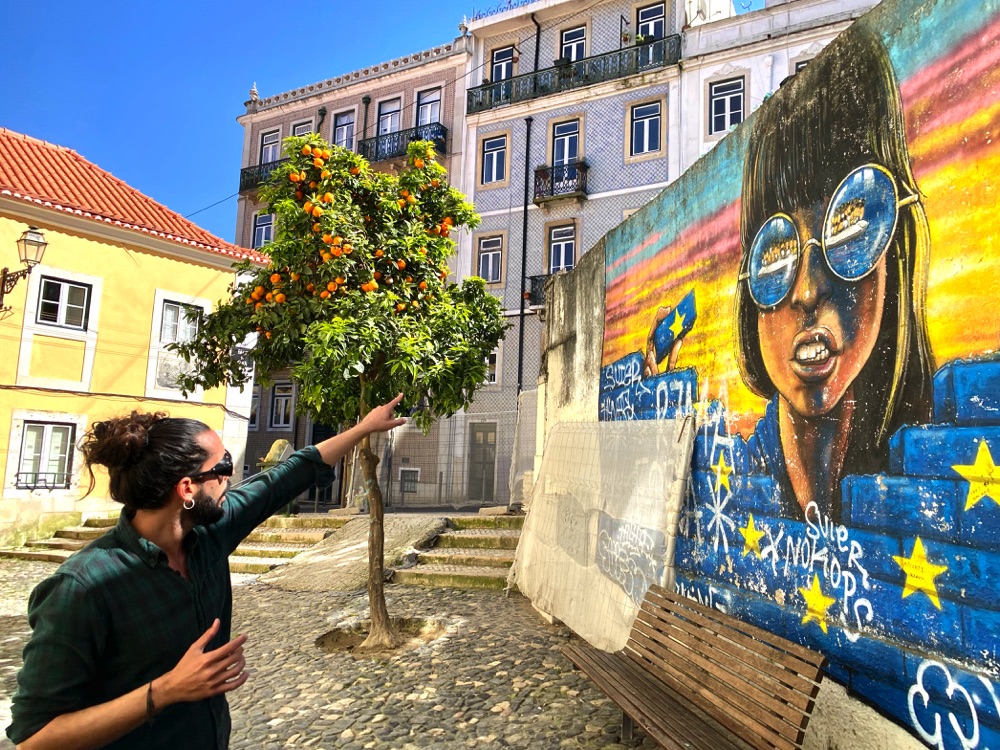 The foodie scene was amazing with fresh seafood, traditional Portuguese dishes, and a wide variety of healthy foods and international cuisine as well.
There's a large Indian, Bangladeshi, and Nepalese community here — naturally, we were eating a lot of Sub-Continent food!
The sunsets here are magical, with sailboats and ferries passing by. We sat along the water with a bottle of wine, and at one of the oceanfront cafes, while soaking in the vitamin D.
Evenings were spent at secret rooftop bars, in small restaurants with live music, or partying on the street.
We had plans to visit the nearby magical town of Sintra, and a day spent with local friends who we met when travelling in Raja Ampat.
Everything was perfect. But, that all changed.
Today, the streets in Lisbon are empty.
Schools, museums, galleries, restaurants, cafes, and bars are closed (or have restricted hours).
Gatherings of groups of people have all been cancelled — including sports, live music venues and visiting homes across the country.
Shopping centers have limited hours, and limit the number of people.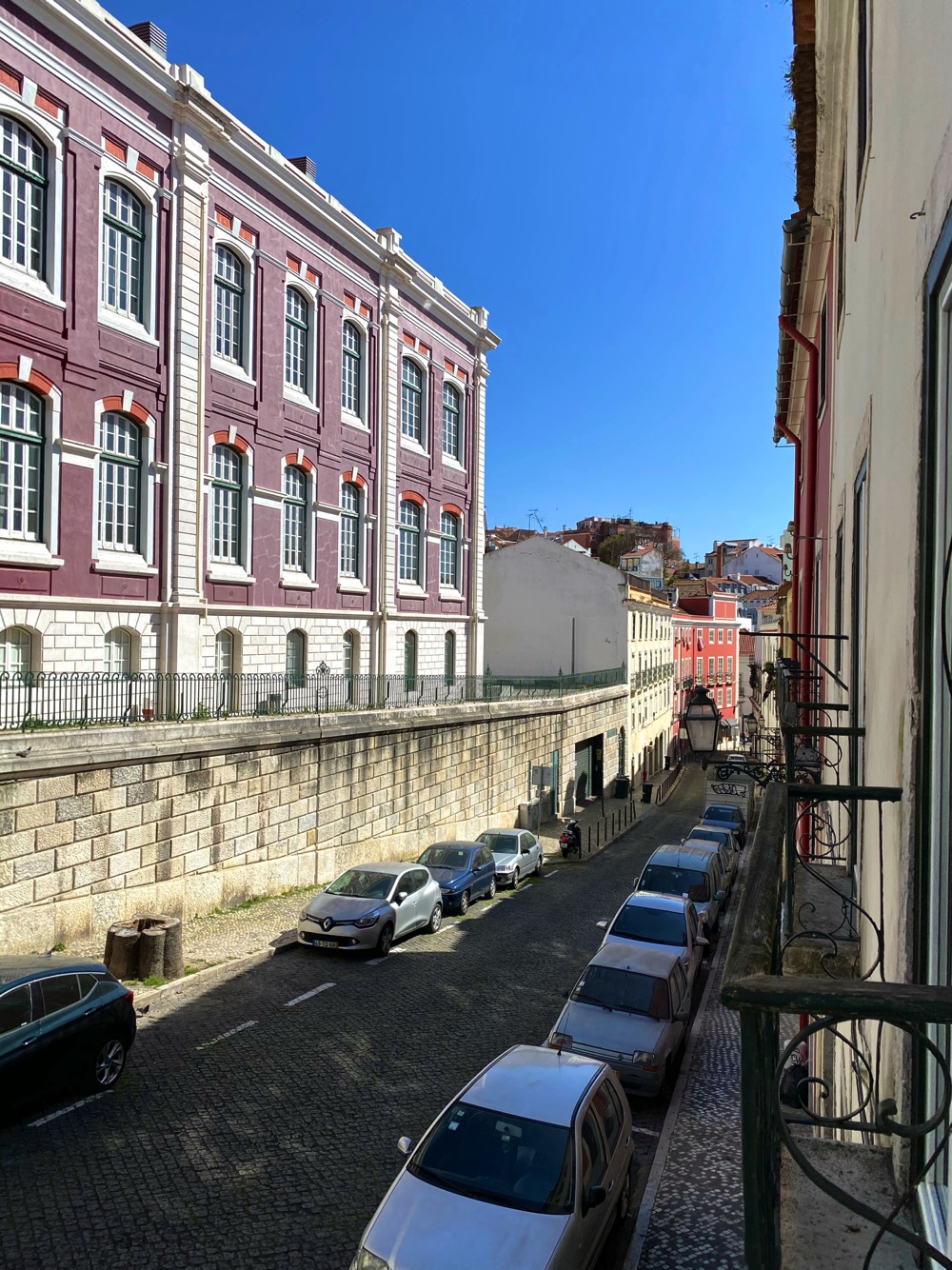 The virus is well and truly in Europe — there's no denying that. The bordering country with Portugal is Spain, which is putting its citizens on lockdown, having almost 8,000 confirmed cases.
Naturally, Portugal is trying to keep the numbers low here, so we completely understand the need to self-isolate at home and practice social distancing.
Shifting Travel Plans
Based on the current situation here in Europe, we've decided to change our travel plans.
Right now, we are supposed to be in Ireland exploring the beautiful country for a month. It would've been the first time we'd travelled there and we were really looking forward to celebrating St. Paddy's Day in Dublin!
However, those celebrations have been cancelled, and much of the country is under restrictions like here in Portugal.
We felt like it made sense from a health and logistical standpoint to just simply stay put.
We look at the situation in three ways.
One, we don't want to end up contracting the virus while we're at the airports.
Two, we may very well have it right now and not know it, but pass it along while we're travelling. In fact, we self-isolated ourselves for a week before the official lockdown just to try and do our part.
Three, if we have to be "stuck" somewhere in Europe, beautiful Lisbon seems like a good place to be.
Luckily, the Airbnb we are currently renting had a cancellation (not surprising) and we are able to stay in the same apartment. This was good news for both ourselves and our host who would've otherwise had an empty place.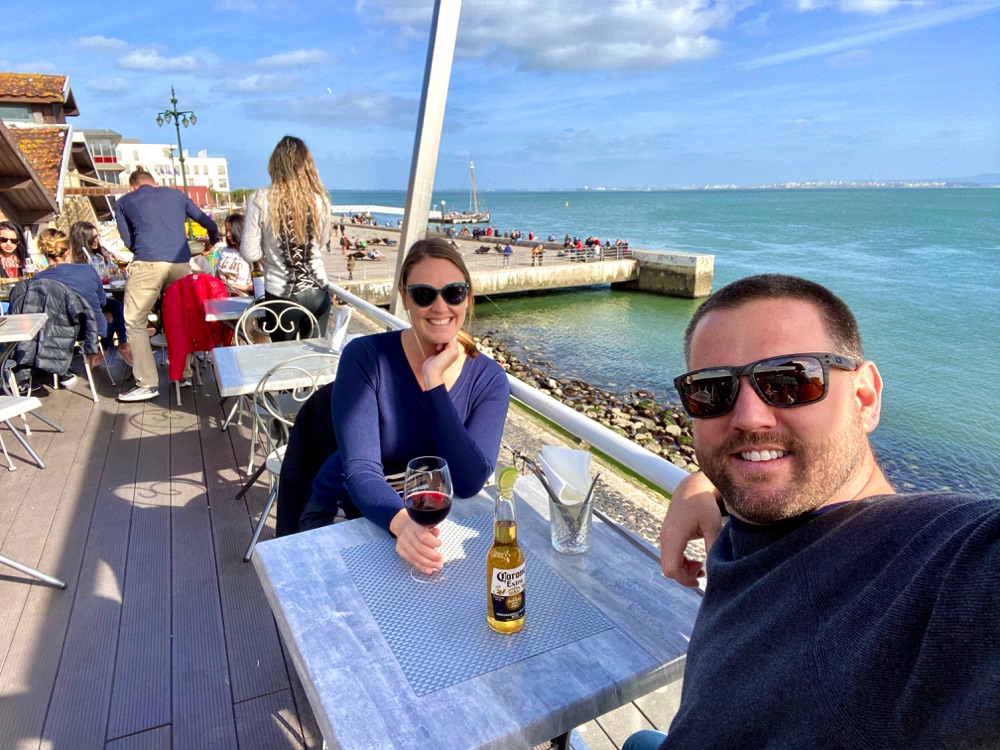 We know the city well, the weather is bright and cheerful, and Uber Eats and grocery delivery is available if necessary (for now). We feel more comfortable staying still in Lisbon and riding out this wave, rather than taking a flight at the moment.
So, Now What?
Well, now we just wait and see!
With restricted movement and closures, and the potential to harm others, there's no point in trying to travel around right now.
The situation is changing rapidly. Governments are advising citizens to not leave the country, and other countries aren't allowing in any flights from Europe. Many countries in Europe which normally have open borders, currently do not.
We're just taking everything day by day, hour by hour. That's all anyone can do at this point.
Faith in Humanity
It's not all doom and gloom out there!
While there are definitely some pretty crazy toilet paper hoarding and fight videos online, in general, people are good.
Here in Lisbon, the grocery stores are calm and quiet. People are purchasing a normal amount of goods — enough to get them through a couple of weeks at home. I haven't seen any hoarding or shopping carts full of toilet paper.
During the UFC match the other night in Las Vegas, Chinese mixed martial artist Zhang Weili was competing. She received a round of applause from the crowd and there was a hashtag running during the fight: #ChinaStrong.
In Italy, people were urged onto their balconies at a certain time of day to play music and sing together! This flash-mob was a great way for residents to not feel alone, and escape the monotony of the quarantine — especially in a culture where community is so important.
Yesterday in Italy, residents headed to their balconies once again. At 12:00 noon, across the city of Rome, everyone stood on their balconies and applauded at the same time to thank the doctors, nurses, and caregivers for their incredible efforts. That's pretty amazing.
Don't panic and spread fear, but be informed and prepared. Support and help one another, and we'll all get through this together. There is light at the end of the tunnel.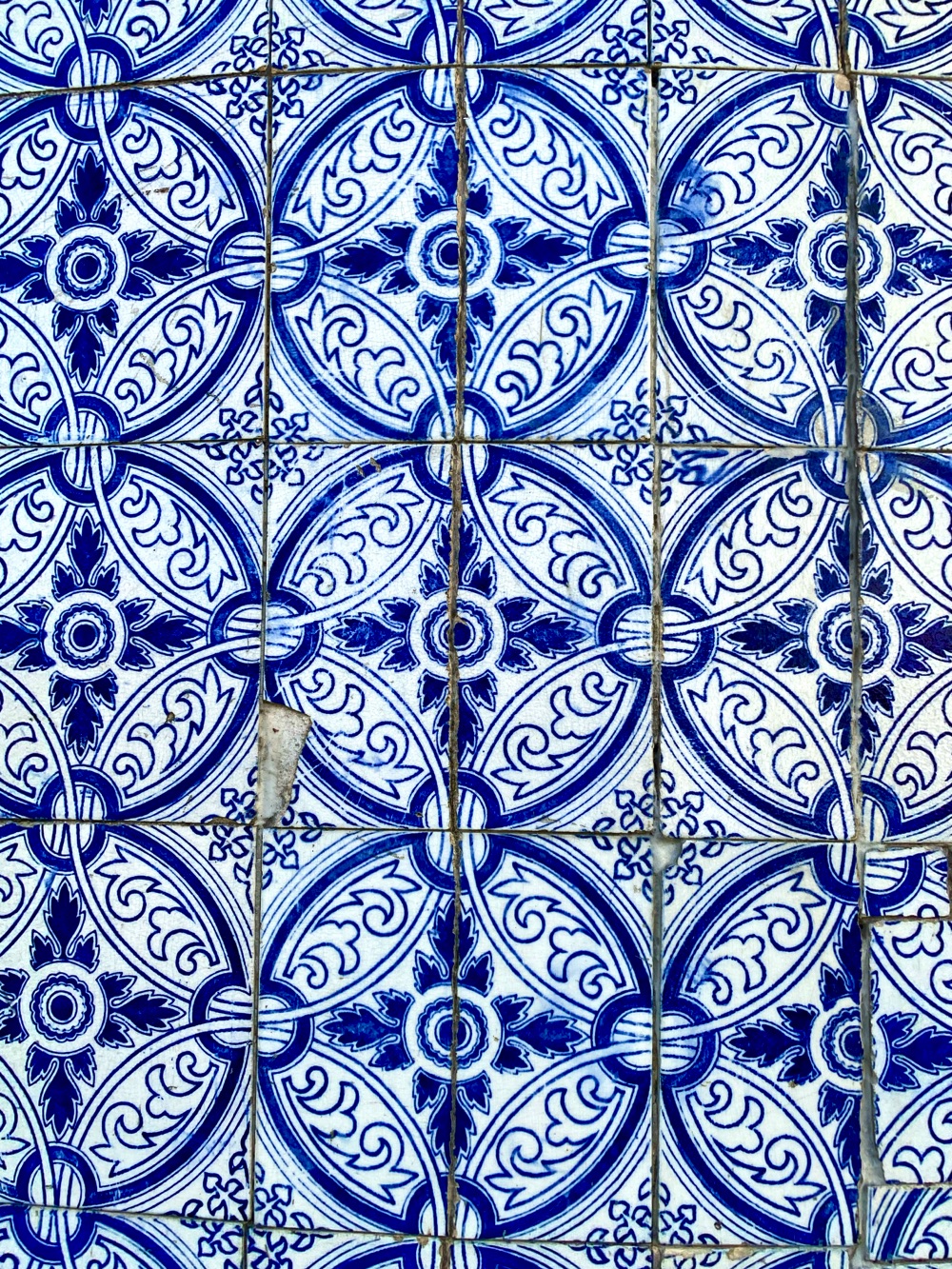 Remote Work, Productivity and Goals
We have a lot of time on our hands at the moment. And, I'm sure many of you do as well. If your trip has been cancelled, you're working from home, or you're forced into quarantine or lockdown, we're with you and want to give you some ideas on how to bide the time.
What Are We Doing?
Apart from binge-watching Netflix and drinking copious amounts of red wine, we've been taking this extra time to work on this website and our YouTube channel.
As you can imagine, with all the uncertainty regarding travel right now, not many people are searching this topic. And, if they are, it's most likely "How to get a refund for my trip to ___!" or "Number of coronavirus cases in ____".
The travel traffic to our website has tanked right now, which is leaving us (and our fellow travel blogging colleagues) with some financial and creative uncertainty.
But, we've decided to still write about travel and create useful videos on our YouTube channel.
In fact, Nick has been pumping out some awesome videos lately! Like this one about sights to see in Paris, and this one about off-track things to do in Paris, with many more coming.
Travel planning and getting inspired about destinations is something that can happen right now — regardless of travel bans. If we can't travel right now, we can still dream about and prepare for our next trip.
We also have another side to our site which is all about being a digital nomad. We've written a lot on Goats On The Road about this topic, including how to make money from home and work from anywhere in the world.
We hope that these articles can help you out and provide information on remote work. Click here for that section of our site.
With so many of us now in self-isolation at home, why not start a side hustle?!
With all this extra time on your hands right now and all the financial uncertainty in the world, it's a good time to diversify. Start new projects, and finish up old ones.
Here are some suggestions.
Create a Website
This is one of the easiest things you could do right now. What are you interested in? What are you knowledgable about? You can start a website on any topic.
Gardening
Art
Sports
Business
Pets and Animals
Camping
Carpentry
Fashion
Beauty
Coaching
Travel
Finance
Living Abroad
Fitness
Healthy Living
Eco-Lifestyle
Hiking
Minimalism
Veganism
Food and Recipes
…the list goes on!
If you start a website through this link, you'll receive our step-by-step course to help you set up a professional-looking website (correctly) in no time. Plus, you'll receive our Absolute Best Blogging Tips ebook, and be added to our Beginner Blogger Facebook group.
Creating a website is simple and easy. Plus, having a creative outlet and something that is yours is a great feeling. The income you can generate doesn't hurt either. Blogging is our favourite digital nomad job for a reason.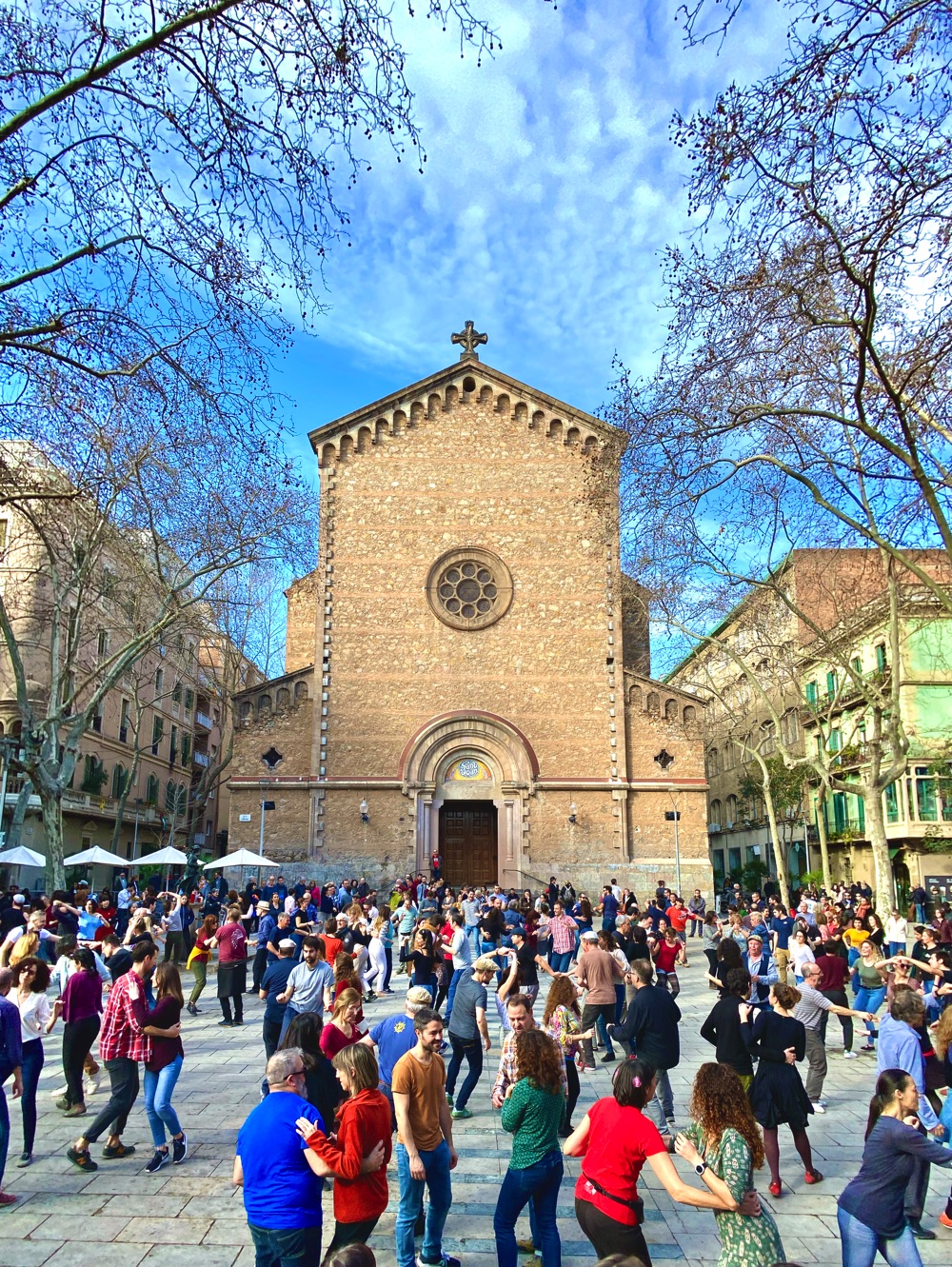 Teach Online
Whether you're a native English speaker or a speaker of another language, you can earn a great living teaching online. Work from the comfort of home, and make your own schedule — all while working in your pajama pants!
There are numerous companies you can choose to work for. But, if you're from Canada and the USA (apart from California), VIPKID is the best option, and if you're from the UK, Education First is a good bet.
Check out our full list of 10 Online English Teaching Companies. Many of them pay $22 / hour or more.
Learn more about VIPKID in this insider's review, and learn how much an online English teacher salary is in this post.
Do Your TEFL Course
Speaking of teaching English online, most companies (whether online or in-country), will require you to have a TEFL certification, which you can complete online.
Having a TEFL will help you be better prepared to teach classes, and give you a better chance of being hired. There are numerous companies to choose from, check out this list of the best TEFL companies.
Write an Ebook, or Finish One
We all have that half-written ebook on our computer that we "never have time to finish" — or, is that just me?
Creating an ebook about a subject that you're knowledgeable and passionate about is a great idea. Or, maybe you want to write more in the style of a biography, or a fiction novel. Either way, now's the time. Programs like Canva are great for designing a book.
Get Fit
Have you been thinking you could lose a few extra pounds? Nick and I are definitely going to use some of this time for exercising.
Take this time to pull up a Yoga channel on YouTube and stretch it out. Head to the basement and dust off your treadmill. Do sit-ups and push-ups in your living room. Open that workout app on your phone and actually do one of the routines!
Working out at home is a great way to get fit and pass the time.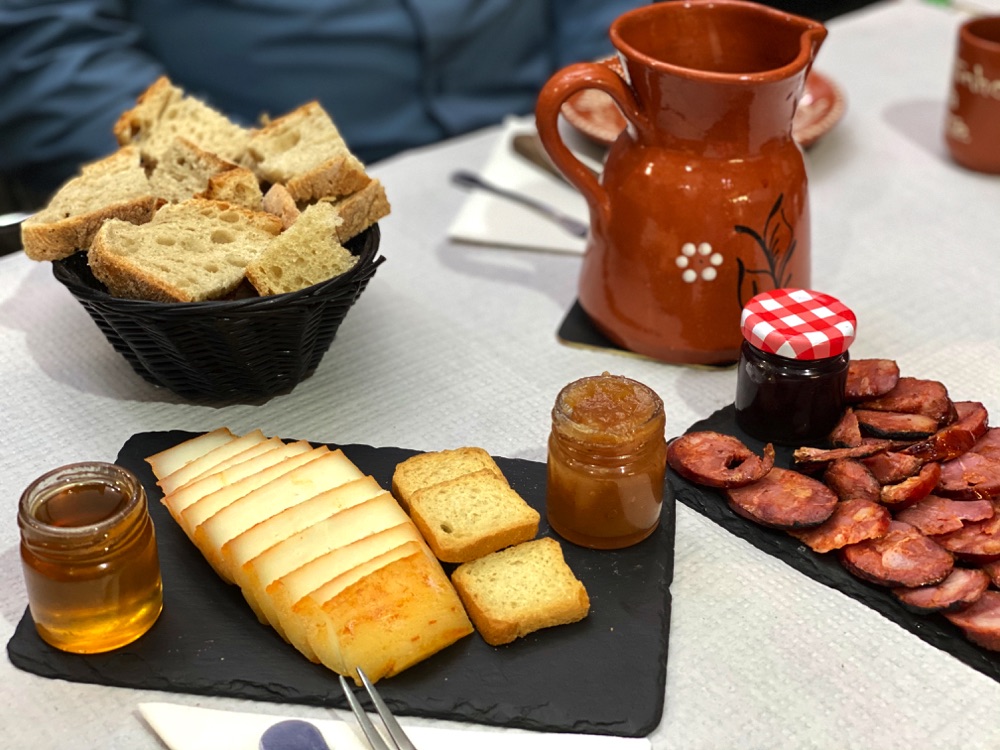 Learn a New Skill
E-learning was already popular and now I'm pretty sure it's going to surge.
Have you wanted to learn a language, rock at social media, cook new foods, renovate your kitchen, build a treehouse, learn how to paint, edit videos, etc.?
Have a look on YouTube for tutorial videos, or check out platforms like Skillshare and Teachable. And, if you're curious to learn more about SEO (search engine optimization), check out our free one-hour tutorial.
Nick's already lined up a bunch of courses he wants to take online. With extra time, why not build your knowledge base?
Other at Home Ideas
Regarding side hustles, many people are opting to do more freelance writing, become virtual assistants for companies, or taking paid online surveys. All of these jobs can be done remotely.
For more, there's a great website called Flex Jobs which lists hundreds of remote jobs by category. And, the gigs are siphoned through with a fine-toothed comb to ensure that only legit jobs are posted.
Right now they have a deal running — use code SPRING at check out and receive 50% off for one month, 40% off for 3 months, or 30% off for a year.
Another great way to spend time at home is to simply relax, watch a movie, enjoy time with your family, take a bath, or read a book!
Watch The Video
In Conclusion
There you have it. An update from us Goats in self-isolation.
So far, we've been in our apartment for around 2 weeks. We have a fridge full of food to eat, wine to drink, online businesses to run, Netflix to watch, and exercise to do.
We have each other, a roof over our heads and food available. That's all we need for now.
We know that there are people out there who have been affected much worse than us and our thoughts are with them. We hope that this passes sooner than later and that people can come together to get through this.
Boost your immune system, take care of your loved ones and support businesses where you still can — both online and in person. Safe, healthy and happy moments to you all.
Where in the world are you at the moment? How have you been affected? Share with us in the comments.
Like This Article? Pin it!