Welcome to our Uzbekistan Travel Guide. On this page you'll find all of our posts about traveling in Uzbekistan as well as some useful travel tips about the best time to visit, where to go, things to do, where to stay, and much more.
After traveling around Uzbekistan for a few weeks, we came to the conclusion that this was one of the most architecturally blessed countries in the region.
As far as historical architecture goes, no country on Earth is likely to impress you more than Uzbekistan. With jaw-dropping masterpieces like Registan Square in Samarkand, and pretty much the entire historical centers of Bukhara and Khiva, this ancient silk road trifecta combines to create one of the region's most architecturally blessed nations.
So why isn't it more popular? Why don't more people visit beautiful Uzbekistan?
While you're traveling around the country, eating delicious food, meeting the welcoming local people, and gazing up at 1,000-year-old palaces, you'll likely ask yourself this many times, and to be honest, we have no idea why more people don't come here.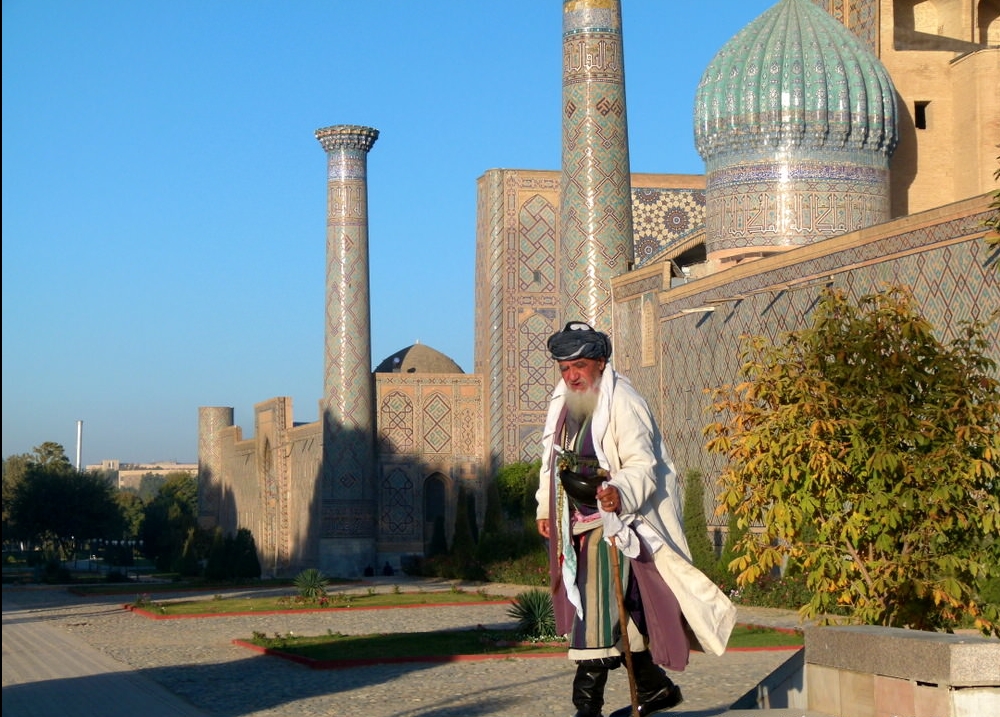 But less tourism isn't a bad thing as it means you can travel around Uzbekistan and still have much of the country to yourself. There will still be enormous crowds at the country's main sights, but take a tiny side-step from the tourist trail and you'll find yourself in the middle of nowhere.
The introduction of electronic visas in July 15, 2018, meant that more people began visiting Uzbekistan than ever before. In fact, in 2018 Uzbekistan doubled its tourism numbers compared to the previous year.
While this does mean that things are changing in Uzbekistan, it doesn't mean that you missed the boat to get here before the massive crowds. You can still enjoy Uzbekistan today with few tourists. Given the safe and fascinating nature of the country, I don't see the lack of popularity lasting very long.
Latest Uzbekistan Blog Posts
Below, you'll find all of our latest Uzbekistan travel blog posts which include not only our personal travel stories and experiences from traveling Uzbekistan for longer than 2 weeks but some useful travel information to help you plan your own trip to the region too.
Plan Your Trip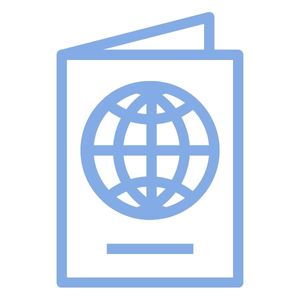 Visa Requirements
What you need to enter the country and travel for the duration of your intended trip.
Places To Visit in Uzbekistan
Uzbekistan is one of the five Central Asian republics and is located in the southern part of Central Asia. The country is bordered by Kazakhstan to the north, Turkmenistan to the southwest, and Afghanistan and Tajikistan to the southeast.
Uzbekistan has a population of over 30 million people and an area of 447,400 square kilometers.
The country is home to a number of beautiful places that are worth visiting. Some of the best places to visit in Uzbekistan include:
Samarkand: This is easily one of the most beautiful historical cities we've ever seen. The ancient city is located in central Uzbekistan and is home to some of the most beautiful mosques and buildings in the entire country. Some of the must-see attractions in Samarkand include Registan Square, Gur-e Amir Mausoleum, Bibi-Khanym Mosque, and Shah-i-Zinda Necropolis.
Bukhara: We got lost in the history and charm of this smaller, but equally alluring Central Asian city. Buhkhara is also located in central Uzbekistan and is home to a number of historical buildings and monuments including Ark Fortress, Poi Kalyan Minaret, Charminar complex, and Kalon Minor Mosque.
Khiva: Completing the trifecta of old towns in Uzbekistan, Khiva is located in western Uzbekistan near the border with Turkmenistan. It's home to a number of historical buildings including Ichan Kala fortress, Kunya Ark citadel, Mohammed Amin Khan Madrasah, and Juma Mosque.
It was after visiting the trio of Samarkand, Bukhara, and Khiva that we came to the conclusion that Uzbekistan is the most historically and architecturally blessed country in Central Asia.
Tashkent: This modern capital city is located in eastern Uzbekistan and is home to a number of interesting places including the Amir Timur Museum, Chorsu Bazaar, Hast Imam Complex, and Tashkent Metro.
Fergana Valley: This fertile valley is located in eastern Uzbekistan near the border with Kyrgyzstan. It's home to a number of interesting places including Rishtan ceramics factory, Margilan silk workshop, Namangan fruit market, and Kokand bazaar.
When we visited Uzbekistan, our highlight was the trifecta of the ancient cities of Samarkand, Bukhara, and Khiva, but there are so many places to explore in this fascinating country. We can't wait to return.
Things To Do in Uzbekistan
When most people think of Uzbekistan, the first thing that comes to mind is the famous Silk Road. And for good reason – this ancient trade route was once one of the most important and well-traveled in the world.
We ourselves followed the Silk Road during our trip through the region and we did get a feeling that we were on the heels of history, following in the footsteps of explorers and traders from thousands of years ago. Seeing their markets and tasting the ingredients they once traded is a great way to feel immersed in true Central Asia.
Today, visitors can still see some of the best historical and cultural sites in Uzbekistan by taking a trip along the Silk Route.
But there's much more to Uzbekistan than its history alone. The country is also home to some stunning natural landscapes, including the Kyzylkum Desert and the Tien Shan Mountains. Visitors can go hiking or camping in these areas, or simply relax and take in the stunning views.
Of course, no visit to Uzbekistan would be complete without sampling some of its delicious local cuisines. The country is known for its kebabs and other meat dishes, as well as its rice pilafs and flatbreads. There are also plenty of local drinks to try, such as Uzbek wine and vodka.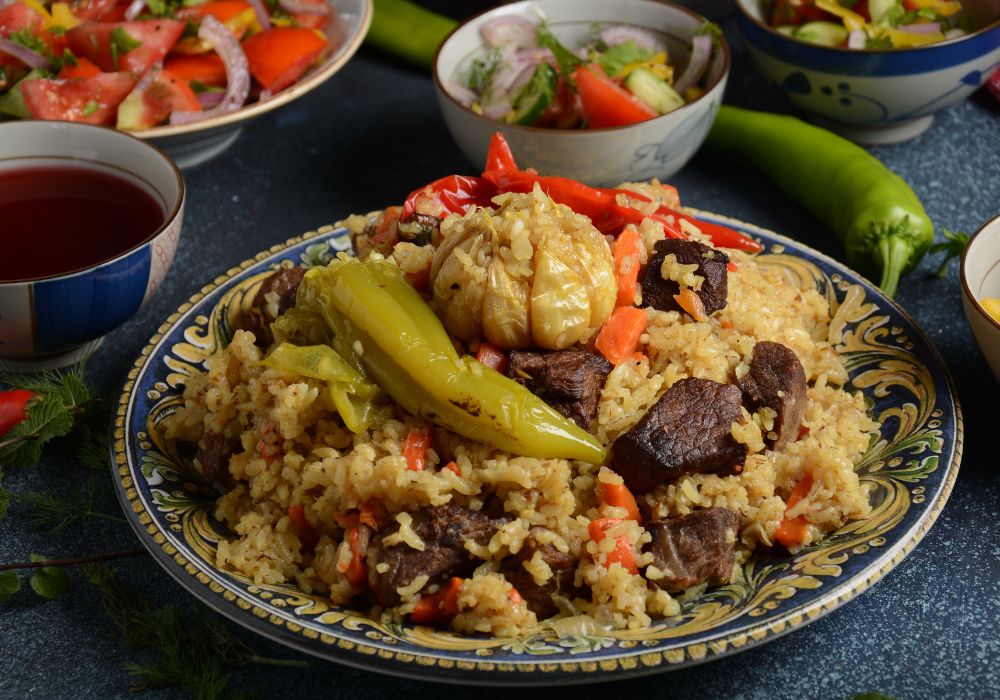 So, if you're looking for an interesting and exciting destination to explore, be sure to add Uzbekistan to your list! There's something for everyone here, from historians and nature lovers to foodies and drinkers. Whatever your interests may be, you're sure to enjoy your time in this fascinating destination.
Take a Historical Tour of Samarkand: Samarkand is one of the oldest inhabited cities in Central Asia and has been conquered and rebuilt many times over the centuries. Today, it's a UNESCO World Heritage Site and one of Uzbekistan's most popular tourist destinations. Highlights include the Registan Square, Bibi Khanum Mosque, and Shah-i-Zinda Necropolis.
Join this excellent Samarkand tour to have a guide bring the city to life for you.
Explore the ancient city of Bukhara: Like Samarkand, Bukhara is an ancient Uzbek city that's been inhabited for millennia. It's also a UNESCO World Heritage Site and home to numerous mosques, madrasas (Islamic schools), and palaces. Highlights include the Ark fortress, Amir Timur Museum, and Labi Hauz pool.
This Bukhara tour takes you to all the highlights with a friendly and knowledgable local guide.
Complete The Trifecta in Khiva: Ok, I know I listed these three as a place to visit and now as a thing to do, but completing this trio of historical towns is so essential in a trip to Uzbekistan that I had to make it a thing to do. If you don't tick off these three, you haven't been to Uzbekistan, or at least not the main highlights.
Don't miss this awesome Khiva historical tour for a local's insight into the Unesco and historical monuments of the old town.
See the world's largest collection of Islamic art at Tashkent's Fine Arts Museum: Tashkent is the capital of Uzbekistan and home to a large number of museums, including its Fine Arts Museum which houses one of the world's largest collections of Islamic art. Other notable museums in Tashkent include the State History Museum, Applied Art Museum, and Railwaymen's Museum.
This Tashkent city tour on Viator stops at lots of museums including the Museum of Implied arts. It's really highly reviewed and covers most of what you want to see in the capital.
Go Hiking: Uzbekistan is a landlocked country in Central Asia that features a wide variety of landscapes and terrains, making it the perfect destination for hikers and outdoor enthusiasts. From the snow-capped peaks of the Tien Shan Mountains to the vast deserts of the Kyzylkum and Kara Kum, there's something for all kinds of travelers.
If you want an easier trip through the country, consider this 3-day tour that includes a guide, transport, and some excellent hiking.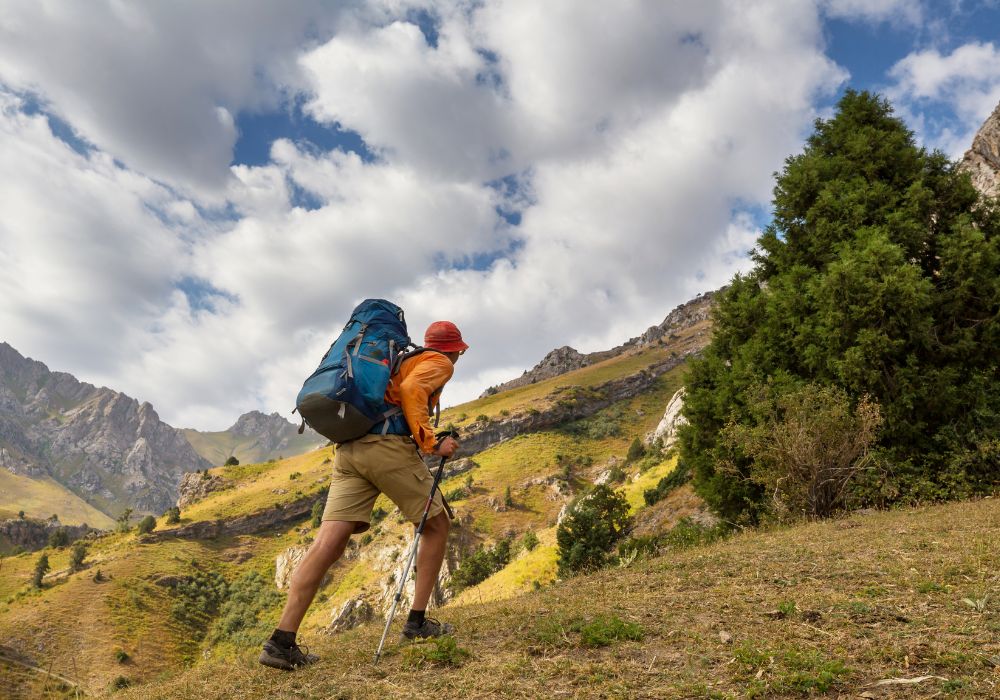 Some popular hiking trails include the hike from Samarkand to Bukhara, which takes you through some of Uzbekistan's most beautiful scenery. There's also a trek from Kokand to Fergana, which winds its way through the stunning Kamchik Pass. Lastly, the hike up Mount Mishen-Kala in Navoi Province offers amazing views over the surrounding countryside.
We did most of our hiking on the Pamir Highway trip before arriving in Uzbekistan, so while we did do a few hikes here, most of our "hiking" was through ancient old towns and markets.
Horse Trekking: One popular activity is horse trekking, which allows you to explore some of Uzbekistan's most beautiful scenery. There are a number of trails to choose from, including the one listed above that goes from Samarkand to Bukhara; taking you through some incredible countryside. Horse trekking is a great way to see Uzbekistan up close and personal, and it's the way the locals have historically traveled here.
Shop In Style: Indulge in some retail therapy at Tashkent's modern shopping malls or ancient markets. Shopping in Tashkent's modern shopping malls is a pleasure. The malls are clean and well-organized, with a wide variety of stores to browse. You can find anything you need, from clothes and cosmetics to electronics and appliances. The sales staff are friendly and helpful, and the prices are very reasonable.
Shopping in Tashkent's ancient markets is a unique experience that should not be missed while in Uzbekistan. The markets are located in the heart of the city and offer a variety of products, from fresh produce to traditional handicrafts. The atmosphere is lively and vibrant, and the merchants are always happy to haggle over prices. If you're looking for souvenirs or just want to explore some of Tashkent's local culture, be sure to visit the markets!
Taste The Food: Sample national dishes like plov (pilaf), shurpa (meat soup), and manty (dumplings) at a local restaurant. The food in Uzbekistan is a unique mix of Russian, Turkish, and Persian cuisine. The most popular dish is Plov, which is made of rice, carrots, and lamb.
You can join this plov cooking class in Samarkand for a deep dive into how this delicious dish is made.
Other common dishes include Shashlik (meat grilled on skewers), Somsa (a type of pastry filled with meat or vegetables), and Manty (dumplings filled with beef or lamb).
Go to the mountains: Explore the country's beautiful natural landscapes, from the snow-capped peaks of the Tian Shan Mountains to the vast Aral Sea. The mountains in Uzbekistan are a memorable place to explore.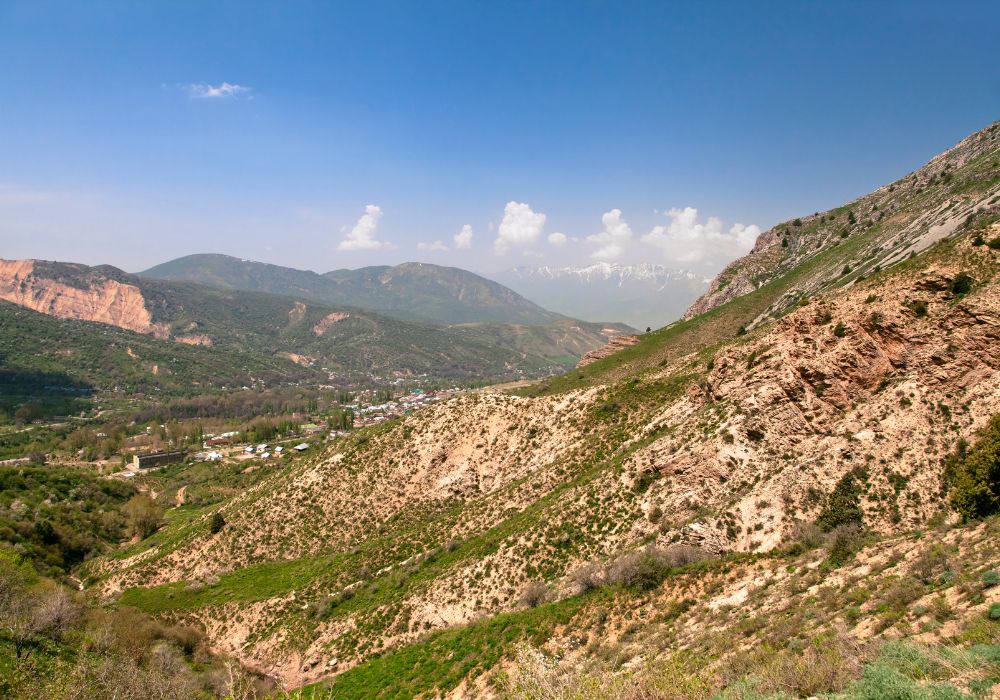 There are many different trails that you can hike, and the scenery is beautiful. The mountains are also a great place to ski in the winter.
If you have 6-8 hours available one day, you can take this Tian Shan Mountain Tour up into some of the country's most beautiful natural locations, or upgrade the tour and rip around the mountains on quads.
Cost of Travel in Uzbekistan
The cost of travel in Uzbekistan varies depending on the level of comfort desired by the traveler. Budget travelers can expect to spend around $15 USD per day, while those looking for a more comfortable experience can expect to spend upwards of $50 USD per day.
Here's a breakdown of what you can expect to spend on a daily basis in Uzbekistan:
Budget ($10-$15 USD/day): Uzbekistan is an excellent destination for budget travelers. Accommodation, food, and transport are all generally quite affordable, making it a great location for those looking to travel with lower funds. There are plenty of hotels, hostels, and guesthouses available at competitive prices across the country, from large cities like Tashkent to smaller rural areas.
Food in Uzbekistan is both delicious and inexpensive, with traditional dishes such as plov (rice-based dish) widely available for around $1-2 USD per meal. Transport between locations is also cost-effective, with trains offering a reliable and often scenic journey from one city to another.
A range of local bus services offer further options if you're looking to save money while exploring the country's beautiful landscapes.
Mid-range: ($30-$45 USD/day): Uzbekistan offers a wide variety of midrange travel options for tourists, making it an attractive option for those looking to explore the country on a budget. Accommodation in midrange hotels is generally very good quality and reasonably priced, with prices ranging from $25-50 USD per night.
When we traveled to Uzbekistan, we tried to live off of as little as possible and considered ourselves budget travelers. However, for us, staying in double rooms, sampling good food, taking tours, and still enjoying ourselves, we spent around $30 per day as an absolute minimum.
In cities such as Tashkent, Samarkand, and Bukhara, there are many mid-range accommodation options available to suit different needs and budgets, but don't expect much for less than $20 per night.
Transportation costs in Uzbekistan vary depending on the type of transport you use but are generally quite affordable. Public transport is widely available and relatively cheap; taxis can be slightly more expensive but offer convenience when traveling in groups or with heavy luggage.
The cost of food in Uzbekistan will depend largely on whether you eat local or international, but at a decent sit-down restaurant, you can expect to pay just $4-5 USD per meal.
Top-End ($200-$400+ USD/day): In Uzbekistan, daily budgets for luxury travel can vary greatly depending on the traveler's preferences and needs. For those looking for top-notch accommodations and amenities, the average cost for a 4-star hotel in cities such as Tashkent or Samarkand is typically between $150 – 250 USD per night.
For meals, expect to spend around $50 – 80 USD per day on fine dining experiences if you're eating this way multiple meals per day. Transportation costs depend on the type of transportation used; taxis cost an average of $20 – 30 USD per ride for longer distances, while train tickets range from $15 – 30 USD per ride.
Additionally, travelers should budget for any sightseeing activities they may want to do during their stay, with prices ranging from free (such as museums on certain days), to $3+ per entry to other sights and historical monuments.
Below, I've broken down some average costs for your most common travel expenses such as accommodation, transport, food, and tours.
Accommodation: There are a variety of accommodation options in Uzbekistan, from budget-friendly hostels to more expensive hotels. In general, the cost of accommodation will depend on the city you're visiting, the level of comfort you desire, and the time of year you go. For example, Tashkent is generally more expensive than other cities, and prices for hotels and restaurants tend to be higher during the summer months.
Transportation: Getting around Uzbekistan can be relatively inexpensive, depending on how you choose to travel. Local buses and minibusses are a great way to see the country without needing to spend too much, while taxis are slightly more expensive but can be a more convenient option if you're short on time.
We hired a few shared taxis in Uzbekistan which saved us a bit of money. The were a bit more than buses most of the time, but usually worth it to not be on a 40 stop milk-run.
Train travel is also a popular option in Uzbekistan and can be a great way to see the countryside. Tickets tend to be affordable and there are a number of different classes to choose from, depending on your budget and needs.
Food: Uzbek cuisine is hearty and flavourful, with a focus on meat dishes, rice, and bread. While restaurants in larger cities can be more expensive, it's still possible to find affordable meals if you're willing to explore.
When we were in Uzbekistan we were usually spending around $5 for a sitdown meal, while street food was often much cheaper, costing as little as $2 for a decent meal.
Street food is a great option for those on a budget, as are local markets where you can buy fresh fruits and vegetables to eat at your accommodation.
Activities: There's plenty to do in Uzbekistan no matter what your interests are. From exploring ancient ruins and fortresses to going on safari or skiing in the mountains, the options are endless. Entry fees for tourist attractions vary depending on the attraction but tend to be quite reasonable. Domestic flights within Uzbekistan can also be an affordable way to travel between different parts of the country.
If you checked out the tours I recommended in the "Things To Do Section" of this guide, you'll see that they can quickly add up, with a full day tour costing between $50 – $150 and multi-day tours reaching over $1,000.
Flights: Uzbekistan is a large country, and traveling between different parts can be expensive and time-consuming. Domestic flights are a great way to efficiently travel between cities, and tickets are generally affordable. For example, a flight from Tashkent to Bukhara will cost approximately $30 USD, while a flight from Tashkent to Samarkand costs around $50 USD.
Where To Stay in Uzbekistan
Uzbekistan is a great place to stay for an extended period of time, as accommodation options are varied and can cater to all kinds of travelers. Hotels in Uzbekistan range from budget-friendly hostels to luxury five-star resorts, while homestays offer a unique experience of living with a local family.
Most of the accommodations we stayed in were homestays and I highly recommend this style of travel in Central Asia, as it gives you a better glimpse into local culture and the way of life.
For longer stays, renting an apartment or house is also possible. Prices vary depending on the type and location of accommodation, but most rooms can be rented at reasonable rates.
Visitors should also bear in mind that amenities such as WiFi or air conditioning may not always be available or reliable in some locations. It's important to make sure that the room complies with your needs before booking it. Below we've broken down the different types of accommodation in Uzbekistan in more detail.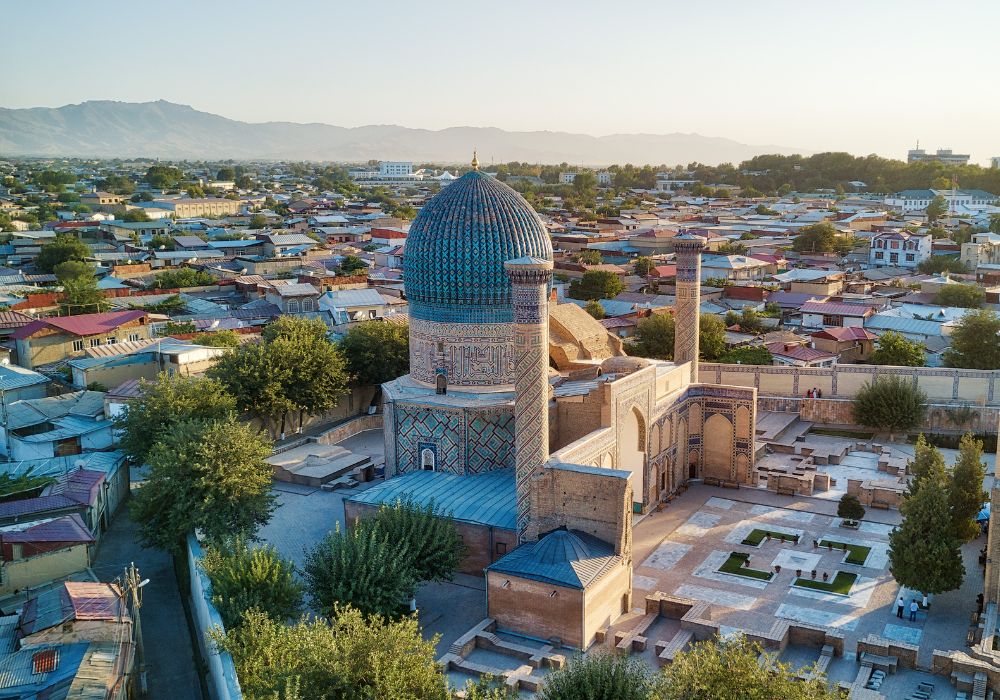 Hotels: Hotels in Uzbekistan provide travelers with a variety of accommodation options. From luxurious five-star resorts to more budget-friendly guesthouses, there are plenty of options to choose from. Many of the country's high-end hotels are located on the banks of the Amu Darya River, providing stunning views of the surrounding landscapes.
Guesthouses: Guest houses are an important and popular tourist attraction in Uzbekistan. There are various types of guest houses available, each with their own unique charm and appeal. Some guest houses are located in the heart of the city, while others are situated in more rural areas.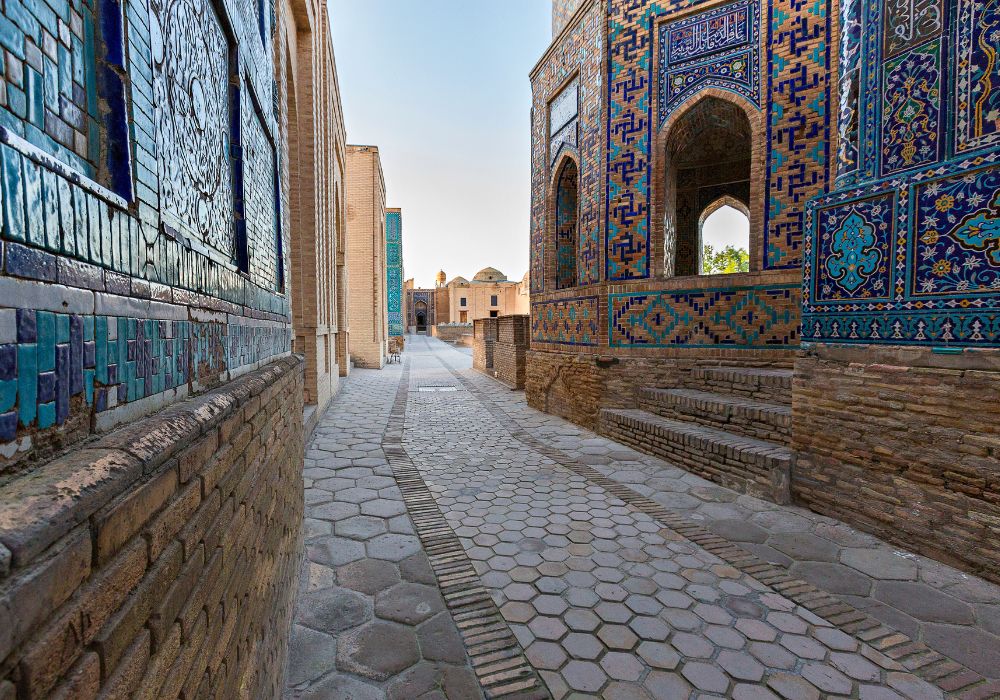 No matter which chain you go for, you can be sure you'll have a wonderful experience staying in a guest house in Uzbekistan. The hospitable locals will make you feel welcome, and you'll be able to explore all that this beautiful country has to offer from a comfortable base.
Homestays: Homestays are popular in Uzbekistan, as they offer visitors a chance to experience living like a local. In most cases, guests are welcomed into the home of a family that provides them with a pleasant room and three meals per day. It can be a great way to get a taste of traditional life in Uzbekistan, as well as make some lifelong friends.
Generally, homestays are less expensive than staying in a hotel, and they provide an opportunity to learn about the culture and customs of Uzbekistan. Guests are often invited to join the family for meals and social activities, which can be a lot of fun. In addition, many homestay hosts will happily act as tour guides and help arrange sightseeing trips around the country.
If you're interested in staying in a homestay while visiting Uzbekistan, there are a few things you should keep in mind. First, it's important to do your research and find a reputable host family. You can ask your friends or travel agent for recommendations, or check online review sites for feedback from other guests.
Also, be sure to clarify the arrangements with the hosting family before you arrive. Make sure you know how many meals you'll be provided with each day, what type of accommodation you'll have, and any other details that are important to you.
Hostels: Hostels are a great way to save money while traveling, and Uzbekistan is no exception. There are plenty of hostels throughout the country, and most of them offer a variety of services and amenities. Hostels in Uzbekistan can be a great way to meet other travelers, learn about the local culture, and save money on your trip. Most hostels offer a variety of services and amenities, including WiFi, breakfast, laundry facilities, and more.
Yurts: If you're looking for an unusual and exotic vacation destination, consider spending some time in a yurt in Uzbekistan. Yurts are traditional homes of the nomadic people of Central Asia and offer a unique and memorable experience.
Uzbekistan is a beautiful country, and staying in a yurt provides an up-close look at the traditional way of life there. You'll get to know your hosts very well – not surprising as you'll be living in their home!
Yurts come equipped with all the basics you'll need during your stay, including beds, blankets, pillows, furniture, and even electricity. And while they may not be luxurious, they're certainly comfortable – perfect for those who want to get away from it all and enjoy some peace and quiet in a unique setting.
Camping: Camping in Uzbekistan can be a great experience, but there are a few things you need to know before you go. The first is that the weather can vary quite a bit, so be prepared for anything. It can get very hot during the day, but it can also get cold at night, so bring plenty of clothes.
The second thing to keep in mind is that while you can pretty much camp anywhere in Uzbekistan, it's best to camp near civilization and main roads so that you have a way out if need be. You're already off-track here, so you don't need to go far to feel intrepid, and it's not worth putting yourself at potential risk.
Food & Drink in Uzbekistan
The cuisine of Uzbekistan has been greatly influenced by the many cultures that have crossed through the region over the centuries. The main ingredients in Uzbek cuisine are wheat, rice, mutton, beef, and lamb. Some of the most common flavors found in Uzbek cuisine include garlic, onion, cumin, mint, and dill.
One of the most popular dishes in Uzbekistan is plov, which is a dish made of rice, carrots, onions, and lamb or beef. Other popular dishes include manty (dumplings filled with meat or vegetables) and shurpa (a soup made with meat, vegetables, and spices). Uzbekistan is also known for its sweet desserts, such as chak-chak (a deep-fried doughnut-like pastry) and shirin plov (a dessert made with rose water-flavored rice and served with nuts).
Because we love the food in this region so much, we've included a list of 5 delicious dishes that shouldn't be missed while traveling around Uzbekistan.
Lagman: This dish is made of noodles, vegetables, and meat. It's a popular dish in the country and can be found in most restaurants. We basically lived off of this delicious noodle dish throughout many parts of Central Asia.
Samsa: This dish is a type of pastry that's filled with meat or vegetables. It's often served as a snack or appetizer. We compared these to the Indian samosa and found them to be almost as delicious and crunchy.
Pilaf: This rice dish is one of the most popular dishes in Uzbekistan. It's made with meat or vegetables and can be spicy or sweet. This is another dish you'll likely sustain yourself on in the region. I know we did.
Shurpa: This soup is made with beef, mutton, or chicken and vegetables. It's a hearty soup that's perfect for cold winter days.
Kebab: This dish consists of grilled meat that's typically served with rice or bread. There are many different types of kebabs that can be found in Uzbekistan, so be sure to try as many as you can! This will probably be the first street food meal you have. We probably had a kabab a day when traveling around Uzbekistan.
Uzbekistan Travel Tips
As you prepare for your upcoming trip to Uzbekistan, there are a few things you should be aware of beforehand. Uzbekistan is a fascinating country with a rich culture and history, but there are also some important things to keep in mind before traveling there.
We traveled here for a few weeks before many people ever decided to start coming to this region. It gave us a unique perspective on the country and we compiled a useful list of travel tips.
First and foremost, it's important to be aware of the climate in Uzbekistan. The country experiences extreme temperatures, with hot summers and cold winters. It's also important to be prepared for dust storms, as they can occur quite frequently during the summer months.
Another thing to consider is the security situation in Uzbekistan. The country has experienced some political instability in recent years, so it's important to stay up-to-date on the latest news and travel advisories before traveling.
Finally, it's important to be aware of the cultural norms in Uzbekistan. The culture is quite conservative, so it's important to dress modestly and avoid public displays of affection. There are also some cultural taboos that you should be aware of, such as avoiding contact with the head or touching someone's feet.
10 Travel Tips To Live By:
1. When planning your trip to Uzbekistan, be sure to allow enough time to see all the sights you want to visit. While the country isn't large, it is home to many ancient and historical sites that are worth exploring.
2. Learn a few words in Uzbek before your trip in order to make communication easier. Locals will be more likely to help you if they can understand what you are saying and will appreciate your attempt in learning. We learned some Russian from our previous travels in the region and it helped tremendously.
3. Be prepared for a variety of climates while traveling in Uzbekistan. The country experiences hot summers and cold winters, so pack accordingly.
4. Currency in Uzbekistan is the som, so be sure to have some local currency on hand when you arrive. You can exchange money at most banks or currency exchange kiosks.
5. The best way to get around Uzbekistan is by bus or train. There are a number of buses and trains that travel between the major cities, making it easy to visit multiple destinations during your trip. Don't be afraid to join shared taxis either. We used these a lot in the region and while the drivers can go a bit crazy with their speed on straight roads, they're cheap and quicker than buses and trains.
6. Many of the historical attractions in Uzbekistan are UNESCO World Heritage Sites. Be sure to visit these sites while in the country, as they offer a unique glimpse into its rich history and culture.
7. There are a number of restaurants and cafes scattered throughout Uzbekistan where you can sample the local cuisine. Be sure to try some of the traditional dishes, such as plov or shashlik, while you're there. We loved the street food stands and weekend markets for cheap eats and snacks.
8. Tipping is not customary in Uzbekistan, so don't worry about tipping your waiter or taxi driver. However, if you feel like they went above and beyond in their service, a small tip is always appreciated.
9. In general, women should dress modestly when traveling in Uzbekistan. Shorts and tank tops are not considered appropriate clothing for women traveling in the country. If you don't want attention, just cover up. Dariece typically wore long shirts and pants and covered her hair to avoid offending any local people.
10. Finally, be sure to enjoy your time traveling in Uzbekistan! The country is home to some amazing sights and experiences that you won't find anywhere else in the world.
Overall, Uzbekistan is a fascinating country with a lot to offer tourists. However, it's important to be aware of the potential risks and cultural norms before traveling there. With proper preparation, you can have an enjoyable and safe trip to this amazing country!
When To Travel To Uzbekistan
The Best Time To Visit: March-May & September – November
High Season: June – August
Low Season: December – February
Shoulder-Season: March-May (spring), June – August (summer), September-November (fall), December-February (winter)
The best time to visit Uzbekistan and most of Central Asia is during the Spring and Fall. At these points in the year, the weather is ideal for hiking, trekking, exploring cities, sightseeing, and being outdoors.
In the Spring, the winter frost has melted, the sun is shining, and the skies are clear. In the fall, the intense heat from summer has cooled off and so have the tourist numbers, making major sights in Bukhara, Khiva, and Samarkand far less crowded.
During the summer months of June – August, the temperatures can soar, making it uncomfortably hot to travel around the country.
Very few people visit Uzbekistan in the winter months of December to February and some hotels, restaurants, and tourist facilities will be closed.
Weather Facts
Hottest Month: July (26°C / 79°F)
Coldest Month: January (-2°C / 28°F)
Wettest Month: March (66mm of Rainfall)
Driest Month: August (3mm of Rainfall)
The above numbers are according to Holiday-Weather.com.
We visited Uzbekistan in late November and it was still a great time to be there. While the daytime temperatures were cooling down, the skies were still clear and sunny and we didn't need warm clothing during the day. A light sweater at night was appreciated, however.
When we return to Uzbekistan, we'll do so in the shoulder season again as it's the best balance between fewer crowds and good weather.
Getting Around Uzbekistan
Getting around Uzbekistan isn't difficult, but there are a few things to know in order to make the process smoother. The first thing to be aware of is that Uzbekistan is a large country, and the distances between destinations can be significant. For this reason, it's often best to fly between major cities, rather than trying to take a bus or train.
Plane: There are several airlines that operate flights within Uzbekistan, including Uzbekistan Airways, S7 Airlines, and Air Astana. They can save you a lot of time and connect most of the major cities domestically, with many operating international routes as well.
Train: Another option for getting around is by train. Uzbekistan has an extensive rail network, and trains run between most major cities. However, the trains can be quite slow, so they're not always the best option if you're short on time. Additionally, the cars can be quite crowded, so it's not always very comfortable.
Bus: Buses are another option for getting around Uzbekistan. They run between most of the smaller villages and towns in the country, and they're usually quite cheap. However, they can also be quite slow and uncomfortable, so they're not ideal if you're in a hurry or need to travel further distances.
Taxi: Taxi cabs are a good option for shorter trips within cities. The taxis in major cities are usually metered, so you won't have to worry about haggling with the driver over the fare (if you're taking a shared taxi between cities, it's a different story).
Horseback: If you want to explore some of Uzbekistan's beautiful countryside on horseback, there are plenty of stables that allow you to rent horses from them for a day or longer. Horse trekking is a great way to see the countryside and experience the culture firsthand.
The horses are well-trained and accustomed to the terrain, so you don't have to worry about getting lost or having an accident, particularly on guided horse treks. Plus, the locals are always happy to stop and chat, so you'll get a chance to learn more about their culture and lifestyle.
Uzbekistan Entry Requirements
Since gaining independence in 1991, Uzbekistan has been working to establish itself as a modern, democratic nation and with this has come some easing in visa restrictions. Many countries can now travel to Uzbekistan visa-free.
When we visited Uzbekistan, this definitely wasn't the case. Now, with easing restrictions on entry, it's much easier to travel around this region.
Below I've included a list of countries that can enter Uzbekistan without having to apply for a visa beforehand. I've broken them down into the duration they're allowed to stay in the country visa-free.
*NOTE: We try to keep this information as up-to-date as possible, but it's still always best to check the embassy website before planning your trip.
90 Days:
Armenia
Azerbaijan
Belarus
Georgia
Kazakhstan
Moldova
Russia
Ukraine
60 Days
Kyrgyzstan
30 Days
All European Union citizens
Andorra
Antigua and Barbuda
Argentina
Australia
Bahamas
Barbados
Belize
Bosnia and Herzegovina
Brazil
Brunei
Canada
Chile
Costa Rica
Cuba
Dominica
Dominican Republic
El Salvador
Grenada
Guatemala
Honduras
Iceland
Indonesia
Israel
Jamaica
Japan
Liechtenstein
Malaysia
Mexico
Monaco
Mongolia
Montenegro
New Zealand
Nicaragua
Norway
Panama
Saint Kitts and Nevis
Saint Lucia
Saint Vincent and the Grenadines
San Marino
Saudi Arabia
Serbia
Singapore
South Korea
Switzerland
Tajikistan
Trinidad and Tobago
Turkey
United Arab Emirates
United Kingdom
Vatican
10 Days
China
Hong Kong
Macao
Bahrain
Kuwait
Oman
Qatar
If your country doesn't appear on the above list, you'll still need a visa in order to enter the country. This can be obtained through an embassy or consulate.
There are a few other requirements that you'll need to meet in order to be granted a visa. These include:
A valid passport with at least six months of validity remaining
A completed visa application form
One passport-sized photograph
Proof of travel arrangements, including tickets or a letter from an airline confirming your flight details
Proof of sufficient funds to cover your stay in Uzbekistan
A letter of invitation from a friend or family member living in Uzbekistan
Additional documents that may be required include:
A copy of your round-trip ticket
A hotel reservation or letter from a sponsor in Uzbekistan confirming your accommodation arrangements
More Posts About Uzbekistan
Travel Resources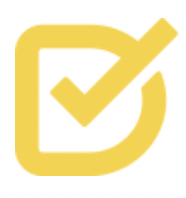 DiscoverCars
Discover Cars searches across all the main car rental sites and finds the best deal. Opt for full insurance coverage for more peace of mind and enjoy the freedom of a car.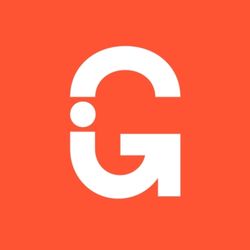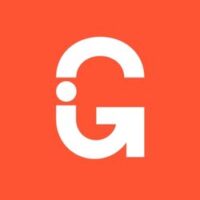 Get-Your-Guide
Our go-to website for booking tours around the world. Get-Your-Guide has a massive library of cool local experiences in almost every country.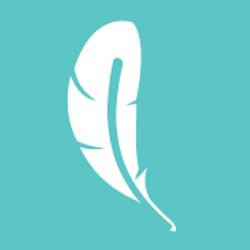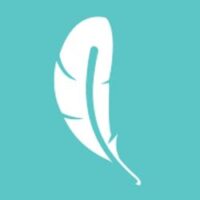 SafetyWing
The best travel insurance for full-time nomads by far. Get awesome rates, and excellent coverage, and sleep easy knowing you're insured against COVID.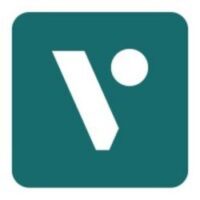 Viator
Another excellent tour booking engine that's better for available tours in the US. Viator also has great local experiences around the world.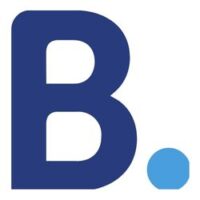 Booking.com
Our top choice for booking hotels and hostels, Booking.com is the easiest-to-use accommodation booking engine and often has the best prices on hotels.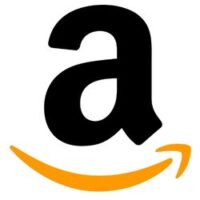 Amazon Gear
Anything from backpacks and luggage, to AirTags and guidebooks, you'll find everything you need for travel on the Amazon store.