Holidaying in Cuba may be considered to be of a more exotic nature, with the turquoise ocean, white sandy beaches and the long haul flight to the Caribbean, but Cuba holidays don't have to cost an arm and a leg. In fact, you may be surprised that holidays to this beautiful island rarely overstretch the budget and can be afforded if you plan in advance.
While a break in Cuba could legitimately consist of relaxing on the sand and watching the world go by, if you do want to make the most out of your trip, there are plenty of other attractions and activities available to keep you satisfied, including:
Scuba-Diving, available all over the island, is a prime reason to visit Cuba and home to the second largest reef in the world. If diving with the marine life is what you've dreamed of, book a stay in one of the popular resorts that cater for it, such as Cayo Largo, Santa Lucia and Holguin. I personally love scuba diving and there is no better place to don a mask and fins than in Cuba and the surrounding islands. I've dove all around the world, but never south of the american border and these waters are famous for amazing sea life.
Watersports are in abundance in the Caribbean and Cuba is no different. From windsurfing to aquabiking, thrillseekers can satiate their need for speed and adventure with a stint on the waves. If you're planning on doing some water sports, this may stretch the budget just a bit (especially jet skis) but they can make for an excellent day on the water!
Swimming with Dolphins is a popular activity which gives people the opportunity to tick something off their Bucket List. These graceful creatures need to be seen to be believed – their intelligence is phenomenal. We were lucky enough to swim with dolphins in Zanzibar, Tanzania, and it was an amazing experience that we will never forget.
Boat Trips aboard catamarans and speedboats can take you to deserted coves, while fishing trips ranging from chartered trips to deep sea expeditions are available for avid fisherman. A good way to save some money is to plan a dive and treat the dive boat as your catamaran, which often goes to the best spots anyway!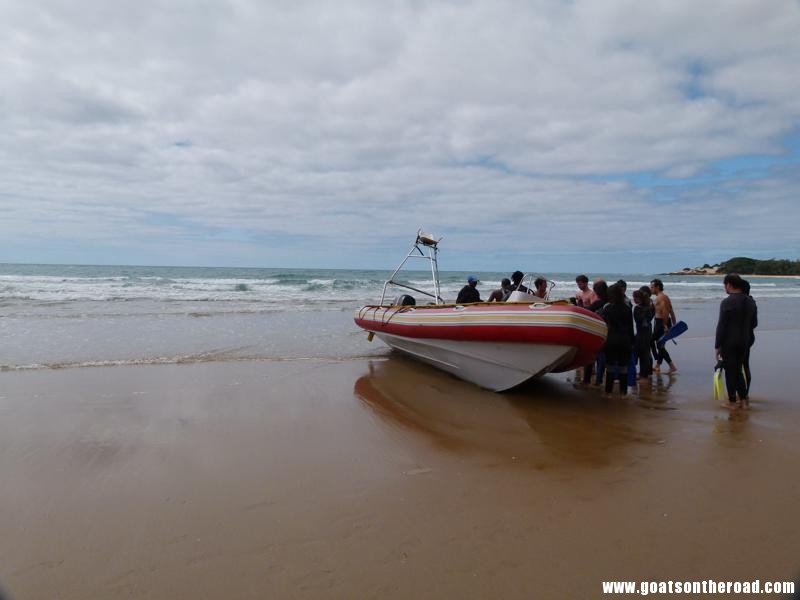 Sports are available all over the island, ranging for a game of golf on the green to the ultimate thrill of sky-diving. We personally love to test the locals in a good old game of beach volleyball. It's a great excercise and when you get too hot you can just run into the sea. That's our kind of sport!
Whatever you choose to do on a holiday to Cuba, you can guarantee that it isn't just sun, sea and sand – at least, if you don't want it to be, it isn't! There is a lot to do on this island that can get you away from the beach and into some real history. So what are you waiting for? Set sail or lift off and arrive in beautiful Cuba!
Disclaimer: Some links in this article are affiliate links, which means that if you purchase through them, we receive a small commission. This will never cost you extra and in many cases you receive a special discount. We appreciate your support!