Have you ever heard of Valladolid? Most likely, the answer is "no". It seems that people visiting the Yucatán are blinded by the pure white sand and turquoise waters, leaving this fantastic colonial city overlooked.
It's time everyone traded in just a couple of days of laying on the beach for a real cultural treat!
…and that's exactly what we decided to do. We loved our week spent on the ultra laid back Holbox Island, but it was time to move on or we'd end up rooted there forever. We dragged our lazy bodies off of the beach (which was no easy feat), and boarded the 25 minute ferry back to the mainland.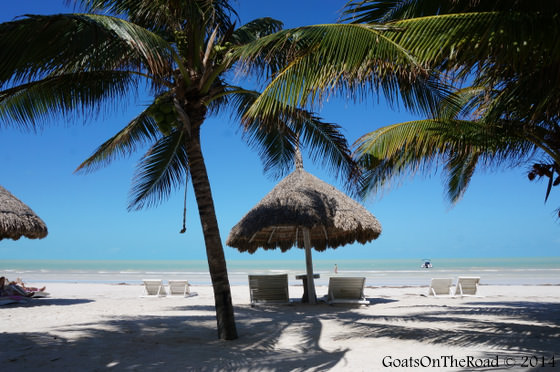 After a quick  bus ride, we found ourselves in the charming city of Valladolid, which dates back to the 15th century. The Maya and Spanish cultures collided here in the 19th century, sparking the most devastating war in Mexico's history, the Caste War. Today you'll find a cross between Maya and Spanish culture, architecture and cuisine.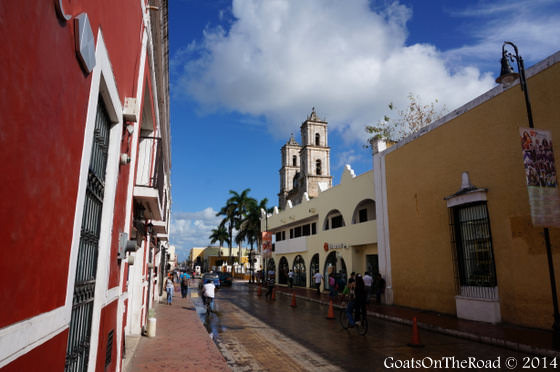 Our first impressions of this city were positive and we actually felt excited to be off of the beach! We a were definitely ready for something new and couldn't wait to experience the Maya culture and sights.
The buildings here are pastel coloured and wonderfully worn. The local people are predominately Maya and are warm and inviting; we're greeted with smiles and hello's on the street as we pass by. It's a slow-paced city making it the perfect place to spend the day wandering around or people watching in one of the many parks. We've only been here for a few days so far, but already we love the vibe this city gives off!
It's a shame that many people only stop here for a couple of hours on their way to Merida or Chitzen Itza, if at all. Valladolid is on the brink of something big here, we can feel it in the air! We've been chatting with different ex-pats and locals who have all expressed how unfortunate it is that more tourists aren't staying a couple of nights, or a week in their city. We couldn't agree more. There are so many things to see and do. We plan to stay here for two weeks.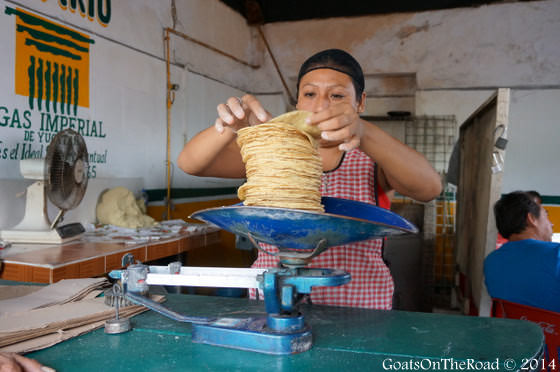 Not only is the city surrounded by crystal clear cenotes, but there's actually one located right in town. We haven't rented a bicycle yet, but we plan to further explore some of the cenotes on our own steam. The private home, Casa de los Venados, houses one of the largest collections of Mexican Folk Art in Mexico, 3,000 pieces are owned by this family! There are 6 beautiful churches here and 6 green parks. There's a tequila distillery, a chocolate making factory and a fresh local market.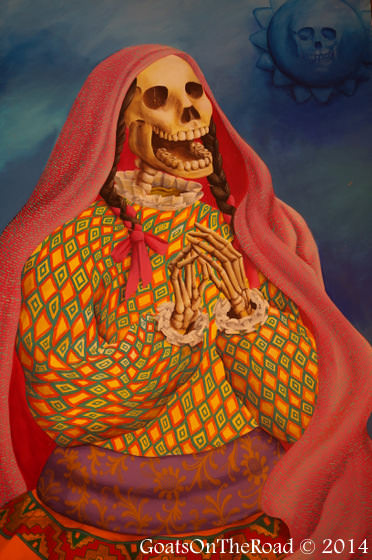 One of the greatest things about this area is the Maya culture and people. The Yucatán has a high concentration of indigenous people, with many only communicating in the Mayan language, Yucatec Maya. There are numerous traditional villages surrounding Valladolid, some only a 10 minute drive away. Authentic food can be found on many of the restaurant menus and white dresses or shirts, neatly embroidered in brightly coloured patterns, are worn by many of the women.
Not only does Valladolid and the surrounding area have a lot to offer, but the city sits on the perfect crossroad between the idyllic beaches of the Riviera Maya and the Wonder of the World, Chichen Itza. It's in the perfect location, only 130 kms from Playa del Carmen, 150 kms from Cancun and 160 kms from Merida.
There's no reason to breeze through this character filled city. Stop in and soak up all the flavour of Valladolid. We've been looking for some off-the-beaten-path places here in the Yucatán and I think we'll find some unique and secret sights around here. We can't wait to explore more of this colonial gem!
Have you been to Valladolid before? Any suggestions or must-sees for us?! Let us know below…
Like this Post? Pin it!