When it comes to choosing your next holiday or expedition, the possibilities, quite literally, are endless. From relaxing weekend city breaks and chilled out retreats by the sea to adventurous all-terrain hikes and exhilarating winter sport getaways, it can be difficult to decide where to go and what to do.
One type of trip in particular is becoming increasingly common and it is easy to see why. More and more tourists are choosing to go on wine inspired voyages all over the world. Not only can you sample your favourite variety in the region where it became famous, there is also the chance to discover more about the winemaking process too.
What's more, several wine tourism destinations pride themselves on stunning scenery, fantastic cuisine and outstanding accommodation. As a result, several travellers are shunning their standard choice of holiday in favour of 'enotourism'.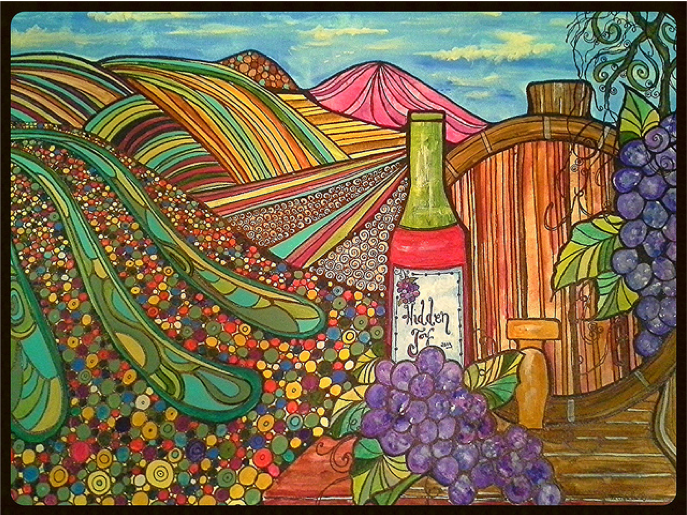 Image by Julie Leuthold, shared under a Creative Commons Licence
A closer look at enotourism
Many tourists will travel halfway around the world to visit a particular region or vineyard, while others only have to drive a couple of hours. But in both cases, enotourism can increase an individual's understanding and appreciation of wine as well as the destination in question.
Numerous vineyards (particularly in France and Italy) have been around for centuries, with wine playing a huge part in that region's history, heritage, culture and customs. Therefore, visiting a winery is more of an all-encompassing learning experience rather than just a simple tasting session.
In the vast majority of cases, it also introduces holidaymakers to off the beaten track destinations and steers them away from popular tourist traps. For many, these more authentic, genuine experiences cannot be matched.
Admired wine regions
Europe
Think of any wine or grape variety and chances are it will have originated in Europe. The most obvious regions of Champagne in France, Rioja in Spain and Tuscany in Italy have stood the test of time, but emerging countries such as Germany, Greece, Portugal and even some Baltic states are receiving widespread acclaim.
If you can't decide on just one destination, think about embarking on a wine trail of the Mediterranean. While this would undoubtedly take a few months to complete, the landscapes and lifestyles along the way would be as diverse and distinctive as the wine itself.
North America
Somewhat remarkably, wine has been produced in the United States for more than 400 years, but it has only been recognised as a world-class region over the past few decades. Although Washington, Oregon and New York all boast some impressive vineyards, Sonoma County and Napa Valley in California are shining beacons of wine. Canada also boasts some delicious wines around the Okananagan Valley in British Columbia.
South America
Where certain grape varieties fail in Europe, they thrive in South America, particularly in Argentina and Chile. This is often due to the fertile and rugged terrain, which is found in high altitude vineyards. Mendoza is responsible for three-quarters of Argentina's production while the bohemian coastal city of Valparaiso in Chile welcomes tourists interested in wine, art and culture.
Africa
South Africa is the real star of African wines and lately the country's grapes have won numerous awards. Constantia, the first vineyard in S.A, has been harvesting world-class grapes since 1659 and is often credited with creating one of the greatest wines in the world. Today, the country has many major wine hotspots like Paarl, Stellenbosch and Worcester, all producing excellent wines and many of which are at affordable prices.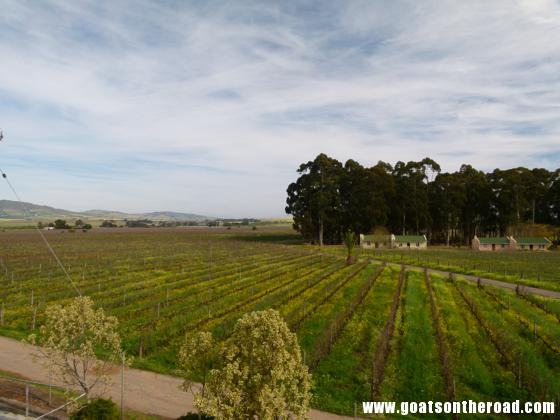 Even if you're not the biggest fan of wine, the influence and impact it has on these regions provides many reasons to visit. Visiting vineyards and sampling varieties is one aspect of enotourism, but uncovering beautiful landscapes and experiencing unique walks of life is another.
Also check out our article: Top 5 Wineries Around The World
Author's Bio:
Sarah Helena is a wine buff and self-confessed foodie living in London. She likes to drink and write about wine, especially on holiday, and she is hoping to one day find her perfect red wine.
Disclaimer:Goats On The Road is an Amazon Associate and also an affiliate for some other retailers. This means we earn commissions if you click links on our blog and purchase from those retailers.