Despite its big city status, Liverpool is actually home to a plethora of walking trails, hikes, and places to escape to nature. Whether you're looking to explore the city's waterfront or head further afield to lesser-known routes, the range of hiking trails in Liverpool offers suitable options for all abilities and tastes.
If you have a few days in Liverpool, I've written articles on fun things to do in the city, as well as the best areas and places to stay. If your itinerary allows, be sure to check out a Beatles tour too – you simply cannot visit Liverpool without learning about the band that brought it worldwide fame; there are many Beatles tours to choose from.
I'm an avid walker and hiker, and while there aren't many particularly difficult hikes in Liverpool, you can find plenty of relaxing strolls around this lively city. If you're after some more strenuous hikes and scenery, you can opt to travel a little out of the center.
Walks around Liverpool offer up respite from the hustle and bustle of city life, allowing you to explore the great outdoors and soak up the peaceful atmosphere. I've lived in Liverpool for part of my life, and still have family living there now; over the years I've come to gather a list of favorite walks nearby. It's one of my favorite places to explore in England.
Disclaimer: GoatsOnTheRoad.com is a participant in the Amazon Services LLC Associates Program, as an Amazon Associate we earn from qualifying purchases. Please see our Privacy Page for more information.
10 Best Walks in Liverpool
I've taken countless walks in Liverpool and the vicinity over the years, often frequenting the same routes time and time again. There's a trail for everyone; whether you're traveling as a family, a couple in Liverpool, or a solo traveler, there's a route for you.
Hiking trails in Liverpool, however, don't tend to be the most difficult. I've put together the following list based on their accessibility, ease, scenery, and personal experience. If I haven't visited the trail myself, I've based its inclusion on recommendations from friends who live in, and know, the area.
These are the best hikes around Liverpool:
1. Sefton Park (Best for Families)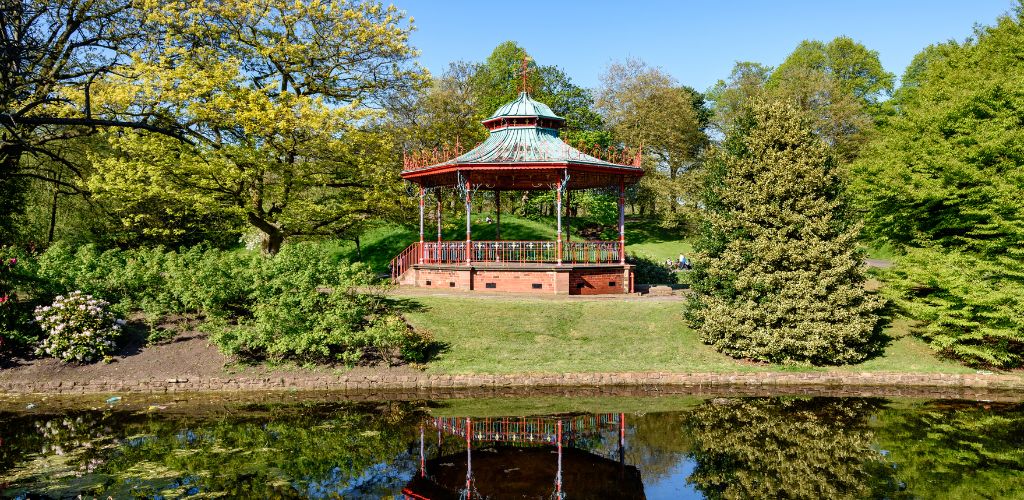 Sefton Park is arguably one of the most well-known and most-loved walks in Liverpool. This huge 200-acre park is home to an abundance of wildlife, flora, and fauna, and is one I've visited time and time again.
The park itself boasts numerous walking trails, statues, and a cafe. I'd also recommend visiting the Palm House, a beautifully restored building made out of glass panels (it's particularly eye-catching when it's lit up at night).
This circular route is one of the easier Liverpool trails and is perfect for families with strollers or those with reduced mobility, as there are lots of benches to stop and rest at. Enjoy pretty views across a lake, and head to the play area to keep your younger walkers entertained.
It's also a good spot for dog walks in Liverpool – your furry friends have plenty of space to run around here.
Trail Details and Information
Location: A 15-minute drive or 35-minute bus/walk from Liverpool City Center
Length: 4.3km / 2.7 miles
Duration: 1 hour
Type of Trail: Circular
Elevation Gain: 85 meters
Best For: Beginners, families, quick, wildlife
2. Allerton Country (Best for Woodland/Forest)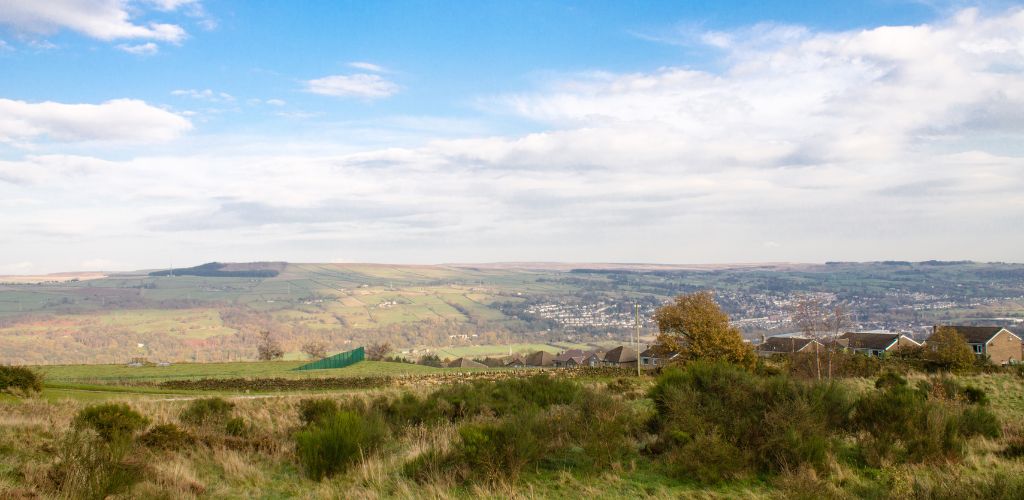 One of my favorite forest walks in Liverpool, this circular route encompasses a park, areas of historical interest, and a botanical garden. It's a relatively long walk and features some muddy spots contrasted with road walking, so it's not one for kids (unless they don't mind a longer route!).
Starting in Calderstones Park, this route takes in historical buildings and monuments such as Allerton Towers, Allerton Hall, and the Iron Age fort atop Camp Hill. Head on through nature and woodlands to Reynolds Park and the Black Wood, then on to Childwall Woods. This beautiful forested area has barely changed since it was planted back in the 1700s.
This route can be easily altered to suit your schedule, so don't worry if it's too lengthy to squeeze into your plans. It's a great spot for an autumnal walk when the leaves have changed to hues of gold and orange.
Trail Details and Information
Location: A 25-minute drive or 35-minute bus journey from Liverpool City Center
Length: 11.6km / 7.2 miles
Duration: 3 hours
Type of Trail: Circular
Elevation Gain: 241 meters
Best For: Moderate hike, woodland, forests, history
3. Liverpool Waterfront and Parks (Best for Walks in Liverpool City Center)
Divided into two sections, this trail takes in Liverpool's popular waterfront area (a popular spot to head to at night), followed by a return leg filled with the discovery of green spaces. Start from the central train station, Liverpool Lime Street, then make your way to see three of the city's most recognizable buildings – the Liver, Cunard, and Port of Liverpool.
You'll also see the famous Albert Dock area, Otterspool Park, and Sefton Park, home to the aforementioned Palm House. On your way back, meander through Princes' Park, and the beautiful gardens at St James' Mount.
This is one of the best circular walks in Liverpool, especially for those wanting to take in some of the city's main attractions while getting out in nature. There are plenty of great restaurants and cafes to stop at along the way too; ideal for once you've worked up an appetite from your wandering.
Trail Details and Information
Location: The starting point of this trail is directly in Liverpool City Center
Length: 16.3km / 10.1 miles
Duration: 3 hours 40 minutes
Type of Trail: Circular
Elevation Gain: 236 meters
Best For: Walks in Liverpool city center, sightseeing, nature
4. Formby to Gormley's Statues (Best for Beach Walks)
I couldn't write a list of the best walks in Liverpool without including Formby. I grew up visiting this beautiful beach frequently, and it's unique in that it has both a beach and a woodland area.
This walk, put together by South Cheshire Ramblers, starts in the National Trust area of Formby and takes you to Crosby Beach, where you'll see Antony Gormley's 'Another Place' art installations. You'll find plenty of spots to stop for a picnic, which is needed after running up and down the grassy dunes.
Keep an eye out for red squirrels during your time at Formby; they're particularly rare these days. I've had an affinity for them since my first visit to Formby on a school trip when I was 6 years old. This trail is also among my favorite summer hikes in Liverpool. You can't beat a beach day when the sun is shining!
Trail Details and Information
Location: A 40-minute drive or 50-minute walk/train journey from Liverpool City Center
Length: 16.7km / 10.4 miles
Duration: 3 hours 25 minutes
Type of Trail: Point to Point
Elevation Gain: 123 meters
Best For: Beginners, families, beach walk, coastal walk
5. Heswall Dales, The Dungeon, and Wirral Way (Best for Waterfall Hikes in Liverpool)
Just a short journey across the River Mersey takes you to the Wirral, where a whole host of hikes near Liverpool await. My family lives in the Wirral now, so this is where I spend most of my time hiking or walking these days – it's beautiful.
This moderate route is one of my favorite waterfall walks near Liverpool. Meander along the walking trails of the Heswall Dales, home to an abundance of wildlife, then on to The Dungeon woodland. Here, you'll find a small but pretty waterfall among a wooded valley. Take in the views from the Wirral Way before making your way back to your starting point.
Wetter conditions can make this trail a little challenging to navigate, so be sure to wear a sturdy pair of hiking boots with a good grip. Pack a picnic and stop at one of many scenic spots along the way to fuel up and soak in the views.
Trail Details and Information
Location: A 35-minute drive from Liverpool City Center
Length: 6.8km / 4.2 miles
Duration: 1 hour 45 minutes
Type of Trail: Circular
Elevation Gain: 152 meters
Best For: Waterfall hikes, wildlife, forest
6. Hale Park and River Mersey (Best for Scenic Views)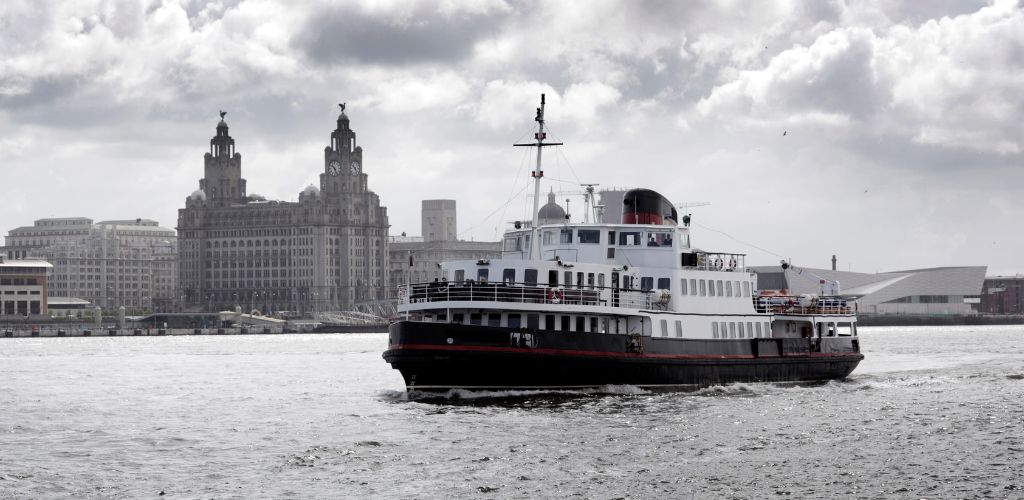 This scenic route is up there in my most-visited walking trails in Liverpool. Of all the Liverpool treks, it stands out because of the folklore that surrounds it, but I'll get onto that in a second.
Starting with views across the River Mersey – the river that inspired the famous 1965 song Ferry Cross The Mersey – you'll head on to Dungeon Banks wetland. From there, walk on to the farmlands around Hale. Here, you'll see the Child of Hale statue, erected in commemoration of John Middleton, an alleged giant who was said to have been 9ft 3in (282cm) tall!
In my opinion, this is one of Merseyside's loveliest spots and one of my go-to places to hike in Liverpool. There's ample opportunity to see wildlife and wildflowers in season, and you'll also come across a lighthouse and remains of World War II defenses. It's among the best hikes in Liverpool no matter the weather.
Trail Details and Information
Location: A 30-minute drive from Liverpool City Center
Length: 8.2km / 5.1 miles
Duration: 1 hour 45 minutes
Type of Trail: Circular
Elevation Gain: 75 meters
Best For: Scenic views, hiking, mountain biking, running
7. The Sparrowhawk and Ainsdale Nature Reserve
(Best for a Pub Walk)
Pubs play a huge part in British culture, so it's fitting that this one should start from The Sparrowhawk, a pretty country house converted into a traditional pub. This route is one of the best winter hikes in Liverpool, as you can cozy up next to an open fire at the pub once completed.
Via the Coastal Road, you'll explore two nature reserves that bring together a scenic mix of landscapes; a pine forest, bridleways, a golf course, and an airfield. You may even spot a red squirrel (if you're lucky!).
The trail is pretty easily navigable as it's flat and the paths are well-made. It does, however, get very muddy and I'd recommend wearing clothes and footwear that cater to this. Note that you will need to cross a rail line at an unsignalled point, so make sure you are extra vigilant when looking and listening for trains.
Trail Details and Information
Location: A 30-minute drive from Liverpool City Center
Length: 8.5km / 5.3 miles
Duration: 1 hour 50 minutes
Type of Trail: Circular
Elevation Gain: 94 meters
Best For: pub walks, running, dog-friendly, birding
8. Croxteth Park Circular (Best for Beginners)
Of all the Liverpool walking trails, not many come as simple as this one. This easy-going route is suitable for kids and those with strollers in tow, offering all abilities an opportunity to explore the great outdoors.
Be prepared that the trail gets rather muddy in wetter months, but this can prove to be great fun for kids wanting to splash in puddles. Just bring wellies and wrap up warm in plenty of layers!
It's a fab way for beginners to get into walking or hiking, especially as there are toilets available, plus coffee, snacks, and several ice cream vans. The trail is open all year round and is undemanding regardless of the weather.
Trail Details and Information
Location: A 15-minute drive or 55-minute walk/bus journey from Liverpool City Center
Length: 5.8km / 3.6 miles
Duration: 1 hour 30 minutes
Type of Trail: Circular
Elevation Gain: 152 meters
Best For: Beginners, families, walking, partially paved
9. Carr Mill Dam (Best for Quick Walks)
Sometimes, you just need something brisk and easy to get you out in some fresh air. At just 40 minutes long, this peaceful Carr Mill Dam trail is a great way to do just that.
Liverpool day hikes offer the chance to escape city life; this route is no exception. This brisk, relaxing journey starts on the outskirts of the neighboring town of St Helens. You'll walk through an extremely varied landscape, ranging from bluebell woods to lake views.
End your walk with a tipple at The Dam Bar & Grill with picturesque views across the waterfront. Why not try a traditional Sunday roast dinner while you're here too? Despite being a quick route, it can get muddy and those using a stroller or wheelchair may need additional support in certain areas.
Trail Details and Information
Location: A 35-minute drive from Liverpool City Center
Length: 2.9km / 1.8 miles
Duration: 40 minutes
Type of Trail: Circular
Elevation Gain: 50 meters
Best For: Beginners, families, quick walk
10. New Brighton and West Kirby (Best for Advanced Hikers)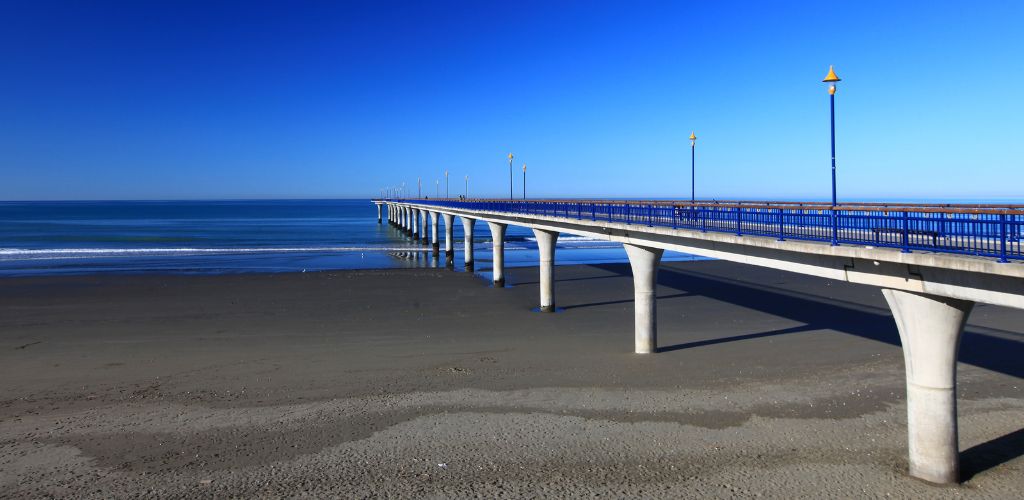 This long, beach-themed route is one of the best hikes near Liverpool thanks to its coastal breeze and ocean scenery. I grew up visiting New Brighton and West Kirby, and go back whenever I get the chance (usually when the sun is shining).
This is a really enjoyable trail and one I recommend for those looking for day hikes around Liverpool. The trail is well-marked and there are many pubs and cafes to stop in along the way, (which may be needed given the length of the walk).
Keep an eye out for seabirds, spot lighthouses and see boats stuck in the sand at low tide. New Brighton is a quintessential seaside town, home to an amusement arcade, bowling alley, and more to keep you entertained at the promenade.
SEE ALSO: 15 Incredible Day Trips from Liverpool (by Train, Bus, and Car).
Trail Details and Information
Location: A 20-minute drive or 45-minute walk/bus journey from Liverpool City Center
Length: 29.9km / 18.6 miles
Duration: 6 hours 10 minutes
Type of Trail: Out & Back
Elevation Gain: 249 meters
Best For: Advanced hikers, coastal walk, beach walk
What to Pack for Walks in Liverpool
Liverpool, as with any city in the North of England, is known for its rain and cold weather. In fact, the country as a whole is rarely blessed with great weather, so I'd recommend that you come prepared for all types of conditions and check the weather before setting off for a walk or hike. Here are some must-haves to make hiking in Liverpool a breeze:
Tips for Walking in Liverpool
Regardless of the route you decide to take, it's imperative that you plan ahead and account for changing weather. Whether you're taking one of the more easy hikes around Liverpool or a lengthy trek, it makes no difference. Plan as you would for a hefty walk!
Check The Weather
Before you set off, be sure to check the weather. Local weather websites are your best port of call for this, rather than the Weather app on your phone. Wet weather can drastically impact the safety of the route you take, and it will help you decide what clothing to wear too.
Plan, Plan, Plan
Hiking is all about getting to see and experience the best of the areas you're visiting. By planning ahead, you're ensuring that you can see nearby historic attractions, places of interest, and scenery. It may also mean that you extend or shorten the route you're taking based on your schedule and ability.
Exercise Caution
Rain can massively hinder your progress on a walking trail. Not only can it be slippy or muddy, (or both), but it can be dangerous. In Liverpool, and England more generally, it could be sunny one minute, and raining the next. So get a good pair of hiking boots, and have a plan B in case your intended trail can't be navigated.
Backup Your Map
AllTrails should be your go-to for trail routes, but you should download your route map ahead of time in case you lose signal. If you're hiking with someone else, send it to them as a backup. A portable charger will come in handy too. You can download a walking map of Liverpool here.
Leave Nothing Behind
Leave no trace behind! It's so important that you leave the trails untouched so that they're still there for future generations to enjoy. Never feed animals, unless signposts are expressing that you're allowed to do so, and respect wildlife by viewing them from a distance. It goes without saying but always take trash away with you if trash cans (bins) aren't available.
Walking in Liverpool: FAQs
Here are some answers to commonly asked questions about the best walking and hiking trails in Liverpool, UK:
What is the most popular walk in Liverpool?
Sefton Park is one of the most popular walks in Liverpool, thanks to its ease and beautiful scenery.
What is the easiest walk around Liverpool?
Those looking for an easy walk should head to Croxteth Park. It's a really easy route with well-marked paths and little to no elevation.
Are there any waterfalls near Liverpool?
Yes, there are waterfall hikes near Liverpool in the wider region of Merseyside. You can see them here.
What should I wear when walking in Liverpool?
It's often cold and rainy in Liverpool, especially from October to April. I'd recommend wearing a long-sleeved jumper, thick pants, and a good, warm coat. You can always take layers off should you get too hot.
What is the most beautiful trail in Liverpool?
This is subjective, but I'd go for Hale Park & River Mersey, especially if the sun is shining.
Is walking in Liverpool dangerous?
Generally, no. As with anywhere in the world, you should always exercise caution and look after your personal belongings. I'd also recommend keeping an eye on the weather and dressing accordingly.
Where can I wander in Liverpool?
Everywhere! Liverpool City Center is a great, safe place for a wander, as you can take in historic sites and places of interest. Further afield, there are coastal walks, waterfall treks, and more to enjoy.
Can you walk around Liverpool's city center?
Yes, Liverpool City Center is well-catered to pedestrians.
Is Liverpool a walkable city?
Yes. The sidewalks are well-maintained and the city is relatively small compared to some. You can easily walk around Liverpool.
In Closing
Hiking in Liverpool promises coastal delights, peaceful park walks, and fun days out for the whole family. I'm lucky to have grown up in a place where I could so often escape to nature.
There always seems to be a new hiking trail popping up, or a new one recommended to me by friends. I'll be sure to update you with any walks I try out next. Let me know if you're heading to Liverpool any time soon!