This is a guest post from Debbie Fletcher. 
Winter is the perfect occasion to get away from the office for a weekend – or even a week – and enjoy some much need time to recuperate. But in the rush of prepping for Christmas and New Year you might forget something vital in your suitcase, so here's the lowdown on what definitely needs to go in there, for your next winter break:
For your ski holiday
Ski holidays are proving popular with families and groups of young people who head to the slopes for an active retreat and the après ski fun in the evenings. Here's what you need to pack for yours:
•Ski wear – check out Superdry's Snow Range, for on trend outerwear perfect for the slopes.
•Ski equipment – if you're a pro and have your own ski equipment look into how you are going to transport this on the plane.
•Layers – you need to stay warm on the slopes.
•Sun cream – despite the snow, the sun shines bright in most ski resorts during the winter season.
•Goggles – avoid the glare from the snow while whizzing down the slopes.
•Helmet – to keep your noggin safe and protected. Look into headphones that clip inside, so you can listen to your music while skiing.
•Wrist and kneepads – these are essential if you're snowboarding and don't want to hurt your joints when you inevitably fall over.
To learn more about some awesome skiing destinations, click here.
For your winter sun escape
Many of us want to avoid the cold when winter strikes and so look for warmer destinations where we can enjoy a cocktail and laugh at the Facebook status updates from friends stuck at home in the big freeze. Here's what you should be packing for yours:
•Swimming costume – a winter sun destination usually features a pool, so you need some new swimwear to don for those morning swims and lounging by the water.
•Sun cream – sun equals a greater need for skin protection. You don't want to look like a lobster on your first night.
•Beach towel – so you can sneakily reserve your sunbed for the day.
•Evening wear – hotels might not be putting on entertainment like they do in the summer but the bars nearby will definitely be open for you to pay a visit.
•Aloe Vera moisturizer – for those areas you missed with the sun cream.
Don't forget to pack those toiletries too – because they can be expensive when you head abroad – you should also think of packing a first aid kit and arranging your European Health Insurance Card.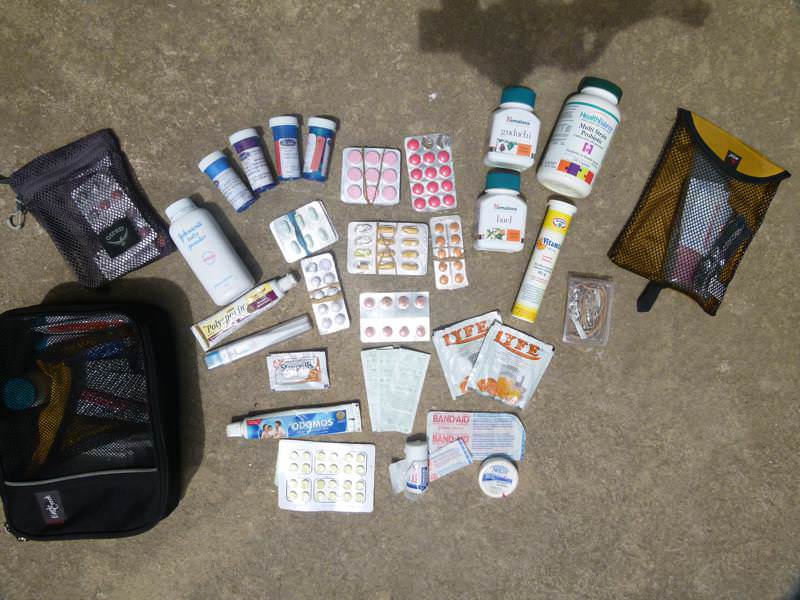 For your staycation
You don't need to head abroad for a winter break, there are plenty of places in the UK you can visit in the cooler months. London, Centre Parks locations and cottages in the countryside with open fires, indoor pools and a hot tub or two are great options. Here's what should go in the boot of the car:
•Warm clothes – jumpers to snuggle up in and comfy jeans are ideal for a staycation winter break.
•Walking boots – take in that country air with a brisk walk in the early afternoon before dinner and ensure you have the right footwear for the job.
•A sturdy backpack – you'll need something that can fit your Thermos, snacks and orienteering equipment in, for those winter walks.
•Games – Scrabble, Twister and Uno are all safe choices for evening entertainment but Monopoly should be avoided at all costs – it has a habit of tearing families apart and ruining a perfectly nice evening in the three hours it takes to get through a game.
•Comfort food and wine – winter usually means a little indulgence, pack that champagne you've been saving and that huge box of chocolate biscuits.
Where are you planning to go this winter? Tell us in the comments!
Disclaimer: Some links in this article are affiliate links, which means that if you purchase through them, we receive a small commission. This will never cost you extra and in many cases you receive a special discount. We appreciate your support!