Eating in Kuala Lumpur is a true delight.  With so many cultures and ethnicities living in Malaysia, you are in for a true mix of flavours.  Indian, SE Asian, Chinese, Malay, European, Japanese…and the list goes on.  Just take your pick and enjoy.
KC Corner Food – A highly recommended restaurant for cheap, Malaysian/Indian/Arabic food.  Only 2 blocks from the Pondok Lodge Guesthouse.  The owner can point you in the right direction.  The curries, the roti channi, & naan breads, the tandoori chicken and the masala dosa are delicious.  The freshly squeezed juices and tea tarik are superb.  Plus, it's very affordable – meals are under 3RM.
Chinatown Streetside vendors – Tables are set up in the evening outside of many restaurants on Jln Hang Lekir between the streets of Jln Petaling and Jln Sultan.  Also check out the busy stalls and restaurants on Jalan Alor.
If you're craving Indian food, the Muslim/Indian food stalls are a good bet, or, head to Little India.  Also, if you go to the Batu Caves outside of KL, make sure to eat at the on sight South Indian restaurant, complete with banana leaves for plates.
In the Bukit Bintang area there are many pubs and bars nearby serving Western food and drinks.  There are  also food-courts at the mall serving everything from pizzas to Japanese food.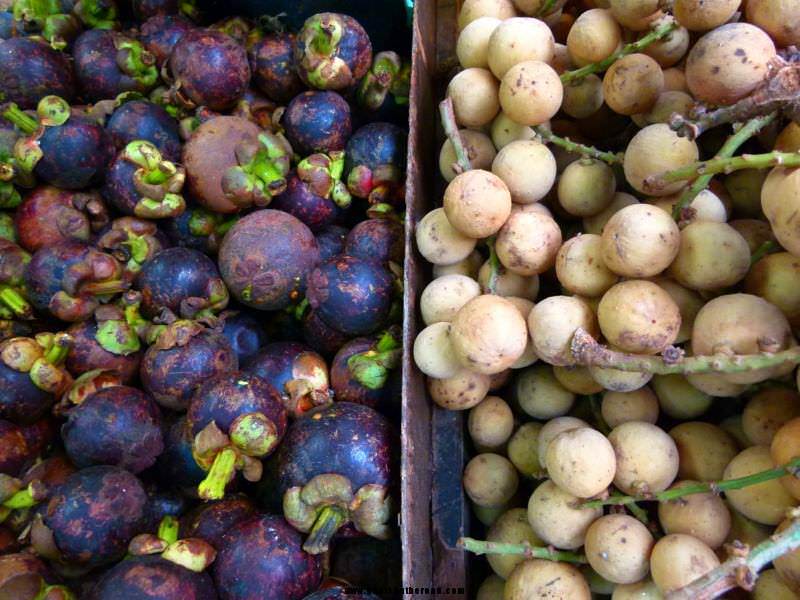 Wherever you eat, be sure to try the roti channi bread with curry and tea tarik (sweet milky tea), either iced or hot.