If you're wondering where to eat in Puerto Princesa, there are lots of restaurants to choose from. Besides the usual Chow King, Jollibees and Greenwich, there are many restaurants, pubs and bars.  However, we had a hard time finding some affordable food but we did come up with a couple of places:
Lou Chaolong Hauz on Rizal Ave.  This is a Vietnamese place with delicious and cheap eats. The noodle soups go for 40-50p, and the fresh French baguette sandwiches are from 20p-30p.  The chicken baguette was especially good.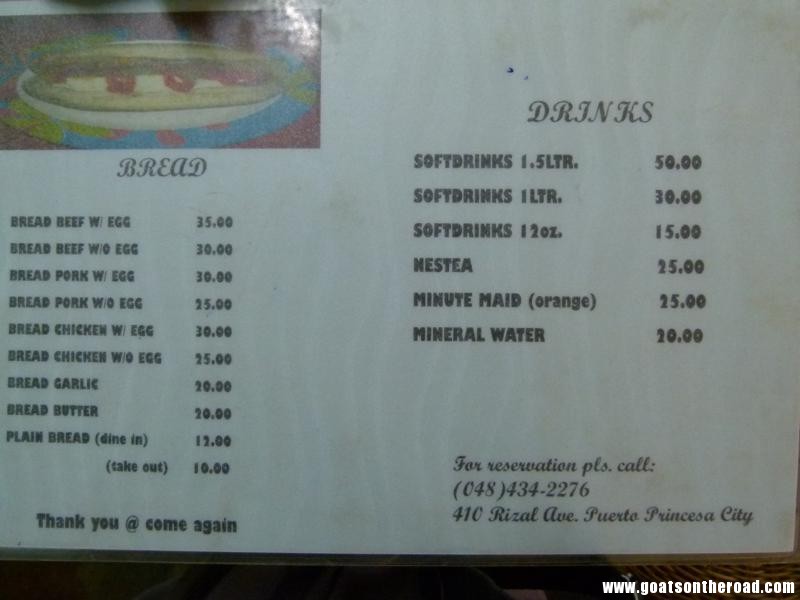 Departure Bar and Lounge on Rizal Ave.  Right across the road from Lou Chaolong Hauz.  This pub had a good happy hour with buckets of San Miguel for 150p.
A good idea is to buy fresh fruits (the mangos are amazing) from the market and have them as a snack back at your guesthouse.
Where To Sleep In Puerto Princesa
Coming & Going TO PUERTO PRINCESA
PHILIPPINES TIPS FOR BUDGET BACKPACKERS