***Top Choice – Backpacker's Haven***
There are so many options for budget backpacker accommodation on Koh Phangan.  But no matter your budget there's something for everyone. You can choose from basic huts, more modern bungalows, or high class resorts.
Where To Sleep:
Lighthouse Bungalows
Located on the far end of Leela Beach,
Along a wooden walkway, past stone boulders
10-15 min walk from Haad Rin
Contact the owner, Dum and his English wife, Karla:
+66-(0)77-375 075
+66-(0)84-8520029
You can secure a room with them by providing your credit card number.
Otherwise, you can book through booking.com or hostelworld.com
Room Info/Costs:
This area is stunning.  Located right on the southern point of the island, it's completely silent at night for sleeping and perfect for jumping off the rocks and going for a private swim.  In the evenings, you can hangout with the Thai/Burmese locals and fish off the rocks.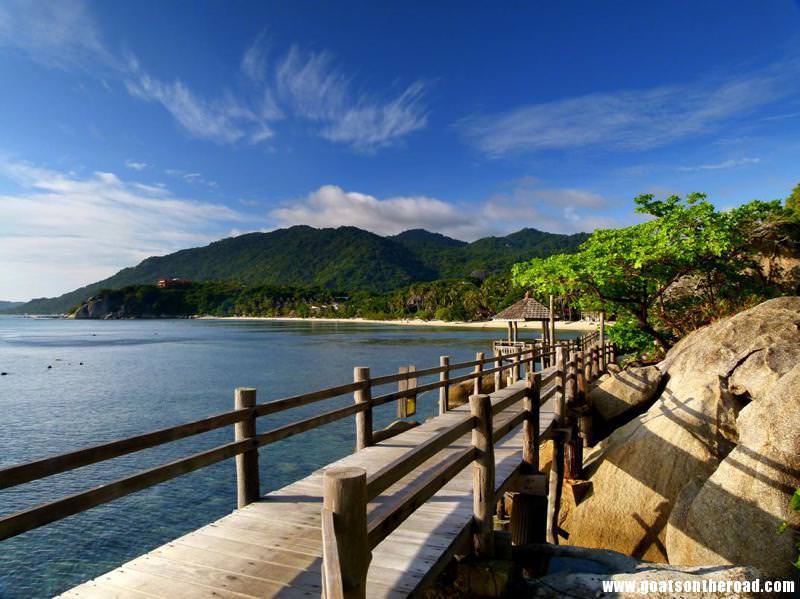 The food cooked up by the Burmese staff is delicious.  The pad thai (90THB) is massive and very flavourful.  The women can cook up a mean pasta as well.  Most of the food, water and booze are a bit overpriced compared to the rest of Koh Phangan.  This is because it has to be brought in by motorbike.  Even so, the food and portion size is worth the money.
The huts and bungalows here are beautiful.  The double fan-cooled huts, with private balconies, bathroom and mosquito net are set up on a hill with great views of the Sea.  The cost is 500THB/night.  The a/c bungalows are very nice, have private bathroom and balcony and are set on boulders right on the water for 1200 – 1500THB/night.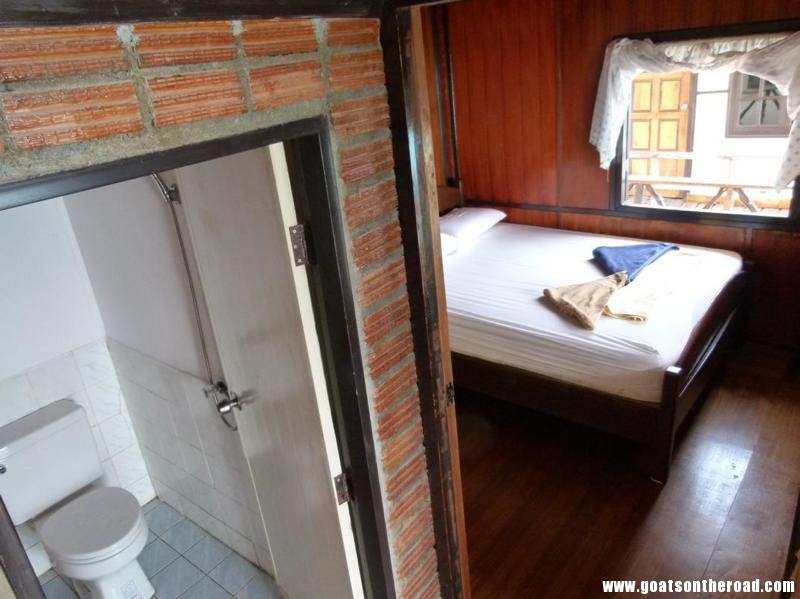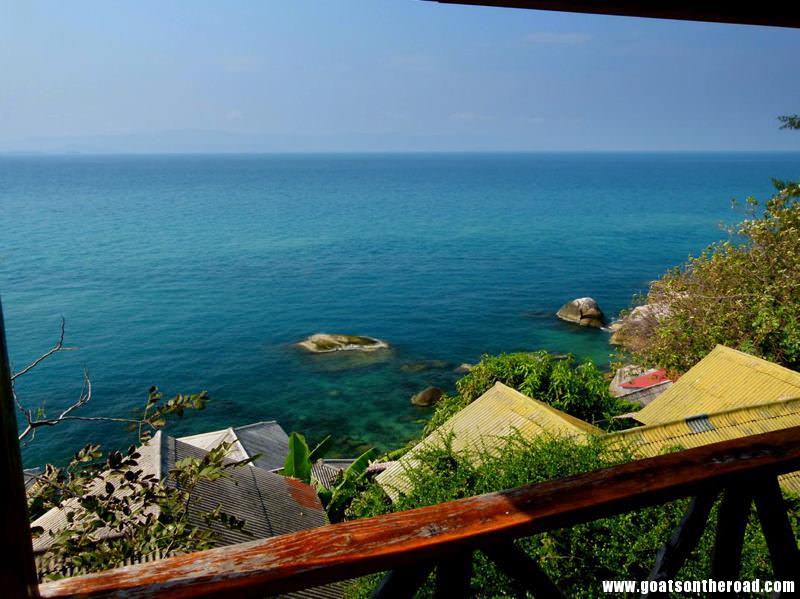 During the Full Moon Party (3 days before, during the party and 2 days after) the cost of rooms in Koh Phangan increases by 25%-50%.
This is a perfect place for couples, or people not looking to party all night long.  Peace & quiet is the main draw here.
Pros:  Quiet, peaceful area, stunning views, 2 min walk to quiet Leela Beach, 10 minute walk to shops, restaurants and beautiful Haad Rin Beach.  Friendly staff and delicious food.  Amazing views of sunset.
Cons:  If you want to be right in the action, this place is a bit further out.  The food and drink are a bit expensive at the restaurant.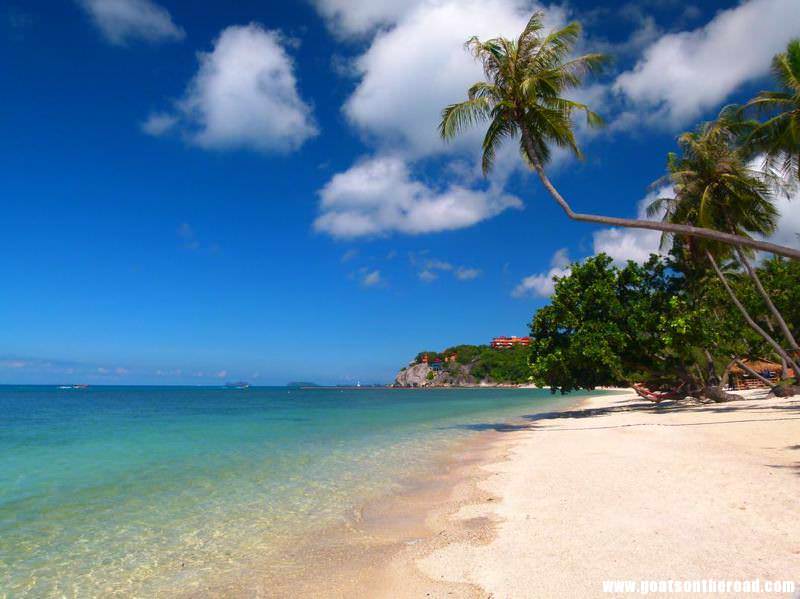 TRAVEL VIDEO – KOH PHANGAN TO KUALA LUMPUR