Finding a hotel/guesthouse/hostel to stay at in Kuala Lumpur can be a bit difficult if you're on a budget.  We had looked at some in the Chinatown area but they weren't very good value for money.  We then opted for the area in Bukit Bintang and came up with this great, affordable place:
 Pondok Lodge
3rd Floor, 20 Jln Cangkat
Bukit Bintang
Phone: 2142-8449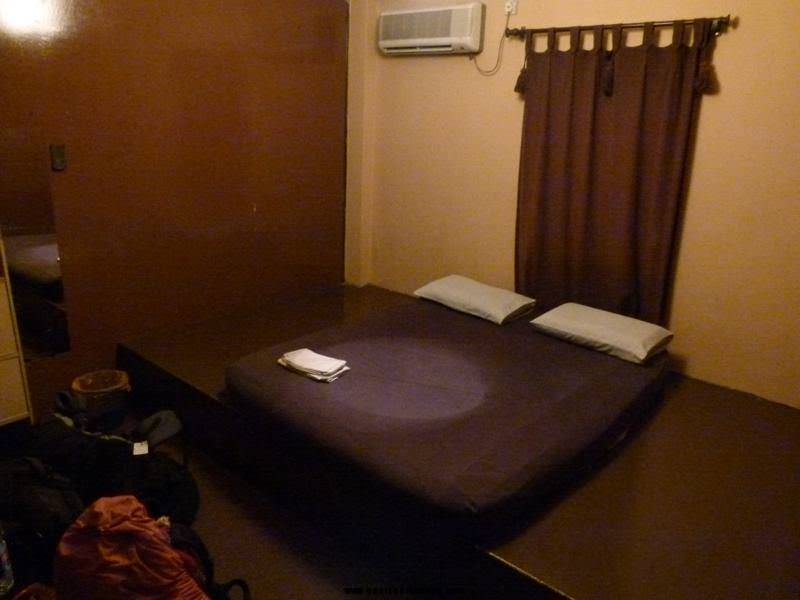 Room Info/Costs:
We stayed in a double room with a/c & shared bathroom for 65RM a night.  This price includes breakfast which consists of white bread with margarine or jam and instant coffee or tea.  They also have more inexpensive, smaller, fan-cooled rooms.  This is a great backpacker spot, with a nice common area and clean, shared bathrooms. The bar below is not too loud at night (and if so, it's finished by midnight) and you can connect to its free wifi (very slow) from the rooms that face the main road. Laundry is 10RM for 3kgs. They can arrange tours around KL and the surrounding areas.
Pros:  nice big room, clean hotel, cheap laundry, helpful staff, great proximity to the LRT, shopping and sights.
Cons:  because of the location, it was fairly loud at night.  Slow internet and no wi-fi.  Very basic breakfast.