There aren't many options when it comes to sleeping on a budget in Port Barton.  This is a very sleepy beach town so the options are limited.  There are a few places along the beach, but after checking them out, we figured this is the most affordable and the best spot:
El Busero Inn
On the main road in Port Barton, on the beach, right near the terminal.
Phone Pitong the Manager (call or text) at 09994863464
Facebook: El Busero Inn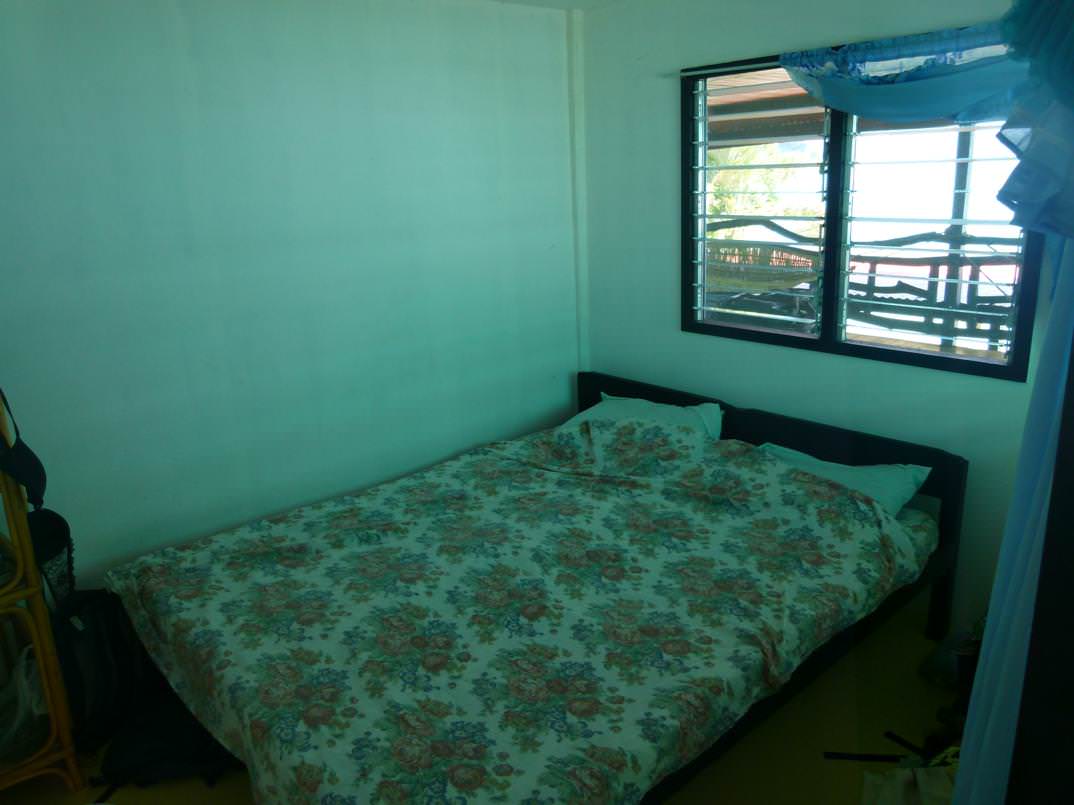 Room Info/Costs:
Located right on the beach with a nice open air restaurant, clean rooms and very friendly staff.  This is the best budget accommodation in town.
A room above the restaurant with shared bathroom costs 300-400p depending on your bargaining skills. They also have a few cottages but they cost 1000p. When we stayed here, everyone was staying in the rooms rather than the cottages. Try to get one of the 2 rooms with a sea view.
There's a large communal balcony with 2 hammocks and a great view out to the Sea. Backpackers can be spotted here playing guitar, cards, reading or having a few drinks.
Pros: great owners and staff, good location, funky place, dart board and hammocks.
Cons: no fan in the room, food & beer at the restaurant is expensive compared to the rest of town.