***Top Choice – Backpacker's Haven*** 
Trying to decide where to sleep in Yangshuo? There are many hotels, hostels and guesthouses in the centre of Yangshuo.  Accommodation is plentiful.  If you're not interested in staying in the actual town, you could opt for something a little further out in the countryside.  We decided to stay in the centre near all the shops and restaurants.  We heard about this great guesthouse and it sure didn't disappoint!
Yangshuo Culture House
No. 110 Beisan Xiang
Chengxi Road
Yangshuo
Phone: 0086-773-8827750
Mobile: 0086-13635140816
Email: [email protected] or [email protected]
This place was absolutely fantastic.  The owner, Wei, and his family were so welcoming.  The rooms were beautiful and the best part:  The price includes 3 meals a day!  They served some of the best food we've ever had in all of China.
READ MORE:
Room Info/Costs:
A room here costs 80rmb/person regularly and 120/person during holiday time.  This price includes 3 meals a day, a room with a/c, balcony, wi-fi and private bathroom with hot water.  The beds were very comfortable as well.  The best part about the place was the family that owned it.  They were so kind and did their best to help out in any way possible.  They also rent out bicycles for 20rmb/day.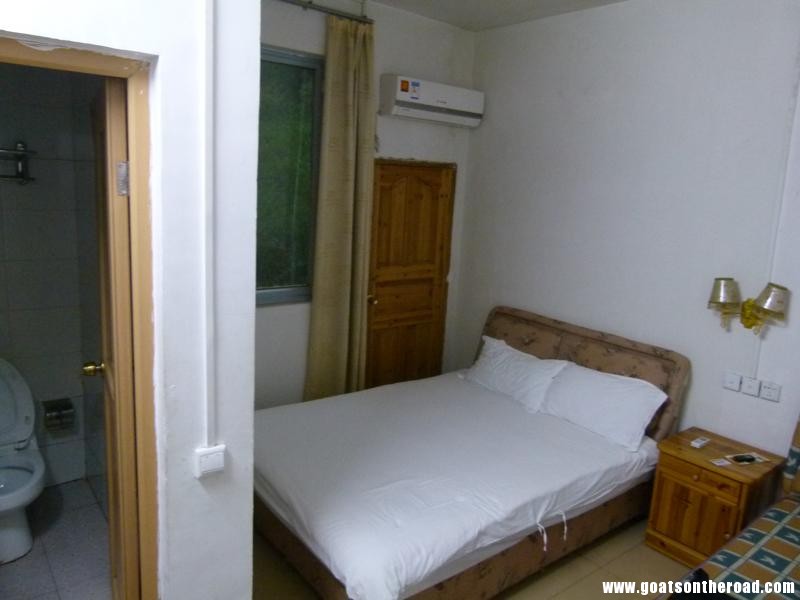 Pros: large, clean rooms, comfortable bed, 3 delicious meals a day, friendly staff and owners.
Cons: it's located in the town, not in the countryside.