It's been 3 months since we left the warmth of Barbados and the two adorable pooches that we were pet-sitting. During these past 3 months we've had incredible experiences and visited some very interesting countries – Turkey, Bulgaria, Macedonia, Albania, Bosnia & Herzegovina, Croatia, Montenegro and Italy.
And if you've been following our journey since we announced our travel plans, you're probably wondering why we're in Malta all of the sudden, a country which was never on the cards! I'll explain a little further on…
---
The Balkans, and Italy, are amazing. Seriously, one of our favourite parts of the world! We navigated our way through the country of Albania by ourselves, which is one of the most wild countries we've been to. We gave our first talk at the World Tourism Forum in Istanbul, and met some incredible bloggers.
We rented a car and made our way through the country of Macedonia and even went skiing at a National park. We fell in love with the city of Plovdiv in Bulgaria, and road-tripped through Montenegro and Croatia, while enjoying the gorgeous Mediterranean Sea.
Italy was a world of its own, with the most incredible cuisine, wonderful ruins and history, and an overall vibe that was both intoxicating, and hard to explain. We will be returning to Italy, that is for certain.
These travels were exciting and adventurous. It was exactly what we wanted and needed after staying put in Grenada and Barbados for 6 months. We were itching to travel, to move from place to place, and to be in cities rather than beach towns.
Europe was calling, and we answered.
We gave these past 3 months our all. We were fully committed to the backpacking experience. Each day we explored a new street, a neighbourhood or a new city. We sampled new foods, met friendly people and experienced festivals. We learned about the history of the region, got lost more than once, and drank local wines.
To us, this is what travel is all about.
Our trip was perfect, except for one thing. It was too hard to stay on top of our website and all that comes with it. Rather than wanting to be on our computers writing articles, replying to emails, or managing social media accounts, we wanted to be experiencing the destinations that we were in.
This isn't to say that running a travel blog is too much work. We still only work around 3 hours / day on the blog, but during the past three months, we were lucky to get in 3 hours / week. Travel is just too much fun!
Who wants to be in their hostel room, on their computer, while they are in Rome?!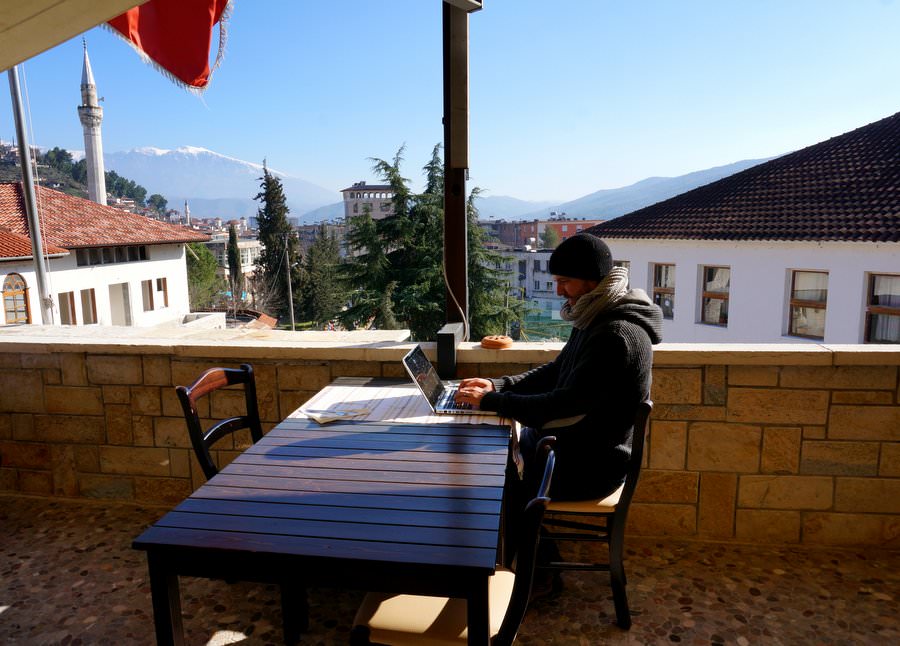 We've said this before, and we'll say it again: finding the balance between being a travel blogger and a traveller can be a difficult task.
Read more: Digital Nomads and Travellers – Finding The Perfect Balance
The reason that we've been travelling slow for the past couple of years (3 months in Mexico (twice), 2 months in Guatemala, 1 month in Cuba, 5 months in Grenada (twice), 2 months in Barbados), is so we have ample time for both experiencing the destinations we visit, and working on our online business (which is what pays for these travels).
This past trip to the Balkans, Italy and Turkey wasn't our usual style. We moved from place to place after just 5 nights. We were so excited to see all of the different sights and cities, that we went full speed practically every day.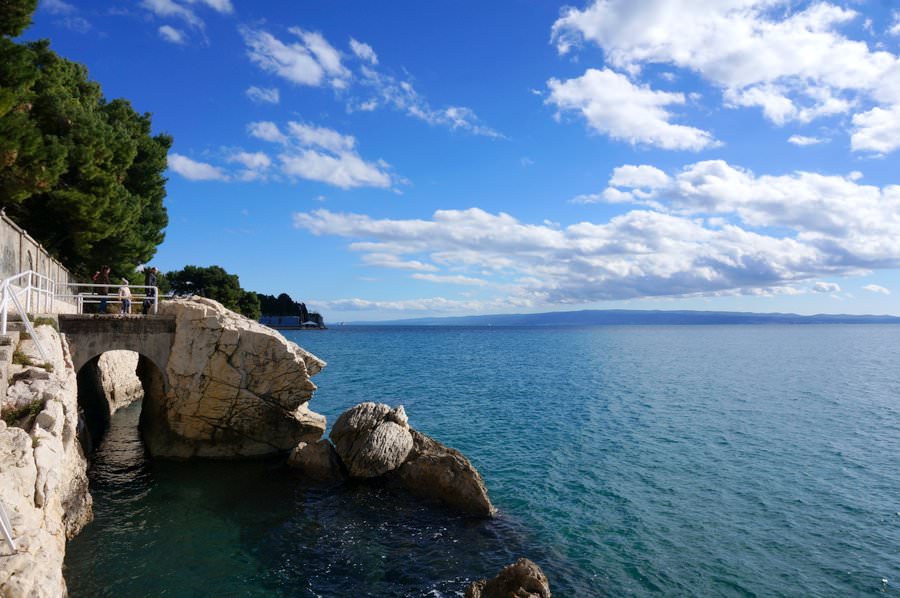 The reality of our travels set in: We were moving too fast, and this was not a sustainable situation. 
When planning this European adventure, we also had Slovenia, Czech Republic, Poland, Hungary, Slovakia, Romania, Serbia and Ukraine on the agenda.
With just a little over 2 months remaining before our house sitting commitment in the Caribbean, it's simply not feasible to visit all of these countries and give them the time they deserve.
---
If you think about it, most people who are travelling go on a trip – whether it's 1 week, 1 month, or 1 year – before returning to their home, complete with a comfortable bed, a couch with a big screen TV to watch movies on, a laundry machine, a kitchen with dining room and table, and a grocery store filled with familiar foods.
Because we are full-time travellers and are location independent, we don't have a home to return to. Rather than having to go back to our previous jobs in our home country, we can work around the world from our laptop, while creating temporary homes along the way.
We do this by blogging. Read more: How To Start a Travel Blog
During those times when we're at one of our "homes", we (like everyone else) want to be comfortable.
This is our down time. Our time to reflect on the travels we've just embarked on. Our time for being productive on our website. Our time for relaxing when we feel like it. It's also the time when we "nest" a little bit.
We unpack our backpacks and hang-up our clothing. We get to do laundry in a machine rather than by hand (yes!). We make the house a home with plants, potted herbs and flowers. We find a fruit and vegetable vendor whom we visit frequently. We find our favourite coffee shop, secluded beaches, and favourite sunset spots.
We need this time. I think everyone does. 
---
While we were in Venice, Italy, just 2 weeks ago, we made a (much-needed) decision:
We were going to travel to Malta and get an apartment for a couple of months.
The thought of this really excited us!
Why Malta? Well, it's a country that I think not many people know much about (ourselves included), which means that we still get to be somewhere relatively off track – which is definitely our style 🙂
We've been travelling at a snail's pace for the past couple of years, but for whatever reason, we thought that we could travel full speed through Europe. Maybe we wanted to prove to ourselves that we're still "proper" travellers? Perhaps we were just overly excited to explore a new part of the map?
Who knows, but what is most important is that we've accepted our travel style, which is slow and steady.
We still plan to take off on adventurous trips here and there, or backpack around for a month at a time, but we now know that we definitely need to get apartments in between those trips, and need that down time in order to keep our business and our life of perpetual travel afloat.
Do we still consider ourselves travellers? 100%, yes! In fact, we feel that by staying longer than just 3 – 5 nights enables us to actually get under the skin of destinations and get a proper feel for them. This is the best way to find the off-the-beaten-path spots, and to forge real friendships with the local people…again, this is what travel is all about!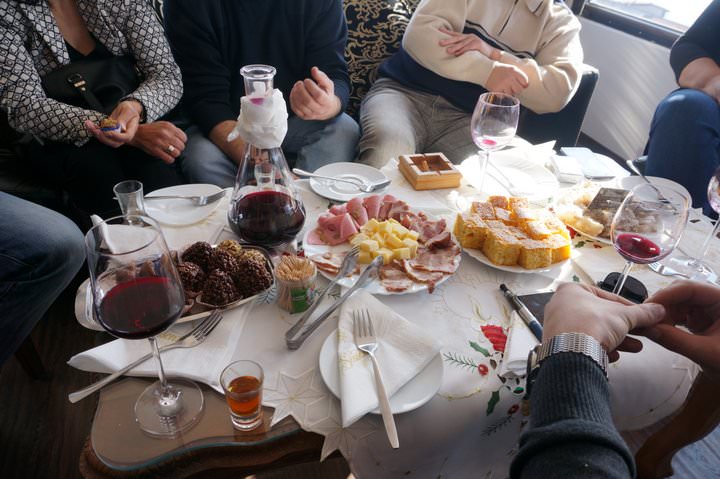 Things may not be the same as they were back in 2008 when we embarked on our year-long backpacking trip through SE Asia and the Subcontinent, and we may not be waiting around for buses at 4:00am in Africa, or sleeping in yurts in Kyrgyzstan (for the time being!).
But you know what? We're OK with that realization. Those trips had potential end dates, while the perpetual one we're currently on does not…and to us, that's a pretty easy compromise to make 🙂
So here we are. Enjoying a comfortable apartment in a beautiful country. Spending a few hours each morning on our laptops, working on some online projects, and adding to this online travel resource that we love so much. The rest of the time we're out exploring!
The life of a digital nomad is a spontaneous one, and while we love to show you guys travel, adventure, and exotic destinations, we also need some down time, and we find it fun to dabble in a life of routine and normality once in a while.
This also gives us time to write guides, tips, budget hacks and info about the places we just visited.
We're so excited to explore the beautiful country of Malta and show you more of this underrated European gem. Stay tuned 🙂
Are you a digital nomad or a full-time traveller? If so, do you find it difficult to balance travel with work? For those of you who are travellers and return to your home in-between trips, do you think you could be location independent? We'd love to hear your thoughts in the comments!
Like it? Pin it! 🙂