On a working holiday visa in Germany, you'll have the opportunity to explore one of the most fascinating countries in Europe, while also making some money to help fund your trip. If you're a young traveler who wants to explore new countries and cultures, the working holiday program is an excellent option for you!
With beautifully diverse landscapes and centuries of heritage and culture, Germany is an excellent country for a working holiday visa. You can spend a few months in bustling Berlin, then live in a charming, fairytale-like village, and end your trip in the snow-capped Alps.
In this article, I'll explain how to apply for a working holiday visa, what type of jobs you can have, what to expect from the program, and more. So don't forget to pack your lederhosen (or your dirndls), and get ready to enjoy a fantastic working holiday in Germany.
What is a Working Holiday in Germany?
A working holiday allows young travelers from certain eligible countries to travel and live in Germany for the purpose of cultural exchange. The program also allows participants to obtain a work permit and earn money to fund their travels during their working holiday.
Once you enter the working holiday program, you'll be granted a visa that's valid for 12 months. This gives participants one full year to travel and work in one of Europe's most flourishing countries!
Canadians are allowed to work and travel in Germany but apply under a different program, called the Youth Mobility Program (YMP). This specific visa is also provided for 12 months but can be extended for an additional 12 months.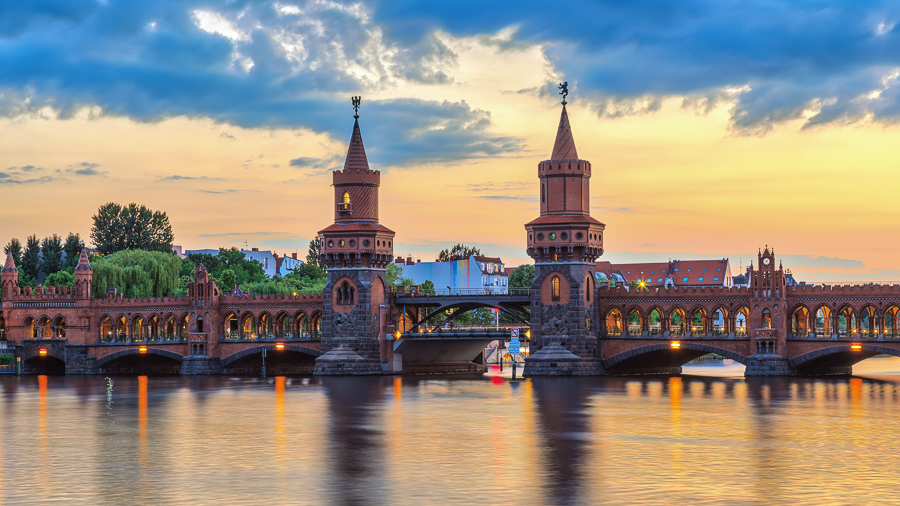 With a working holiday visa, you can travel and work in any city that you want. From the south of the country in Bavaria to the multicultural city of Berlin, Germany is teeming with interesting towns and places.
And if you haven't settled on a specific place, the working holiday visa also lets you stay in multiple cities. That way, you can get a taste of everything Germany has to offer.
To come to Germany on a working holiday visa, you don't need a formal job offer; you can find work once you arrive.
☞ RELATED ARTICLE: How To Obtain a Working Holiday Visa in Canada
Who is Eligible for a Working Holiday in Germany?
Germany currently has a working holiday reciprocal agreement with the following 11 countries:
Argentina, Australia, Canada, Chile, Hong Kong, Israel, Japan, South Korea, New Zealand, Taiwan, and Uruguay.
To be eligible for the working holiday program, you need to be between the ages of 18-30. That age limit is inclusive, which means you can apply all the way up until your 31st birthday.
Since Canadian citizens apply through the YMP and not the traditional working holiday program, they have different age restrictions. If you are Canadian and between 18-35 years old, you can apply for a visa in Germany.
Applicants cannot be accompanied by any dependents and must have at least €2,000 in funds when submitting their application.
☞ RELATED POST: How To Get a Working Holiday Visa in New Zealand
How To Get a Working Holiday in Germany
The application process for a working holiday visa varies from country to country. While the specific details of your application will depend on your nationality, I've outlined the necessary process you will likely need to complete.
It's important to note that Korea and Taiwan only have a certain number of visas to hand out each year. Visas are distributed on a first-come-first-serve basis until the quota has been met for that year. If you didn't get a working holiday visa this time around, you could always try the next year when the application process opens again.
Complete the Application Form
All applicants must fill out and complete the Application for a Long Term Visa. The form will ask you for your personal details, when you last visited Germany, and where you plan to stay during your working holiday.
This form can be completed online or by hand and must be signed and dated at the bottom.
Instead of the above form, Canadian citizens must complete the Application Form Youth Mobility Visa, along with the YMA Declaration.
Gather Other Documents
Besides the Application for a Long Term Visa form, you will need to collect the following documents to submit along with your application. These documents include:
Current passport (with validity for three months after you leave Germany)
One passport photo (35 x 45 mm)
Proof of medical insurance (for your entire stay)
Sufficient funds of at least €2,000 (bank statement)
€75 visa application fee
Depending on your nationality, you might also be required to submit additional documentation with your application. Please check the website of your embassy or consulate to see the specific application process for your home country.
Canadian citizens must also submit the following documents with their Youth Mobility Program application:
Signed Declaration "Use of Mail Services" form
Signed Declaration "Liability Insurance" form
Copy of the passport's data page
Proof of bonds to Canada (name, address, phone number of two relatives or friends in Canada, and relationship)
Signed letter stating working holiday intention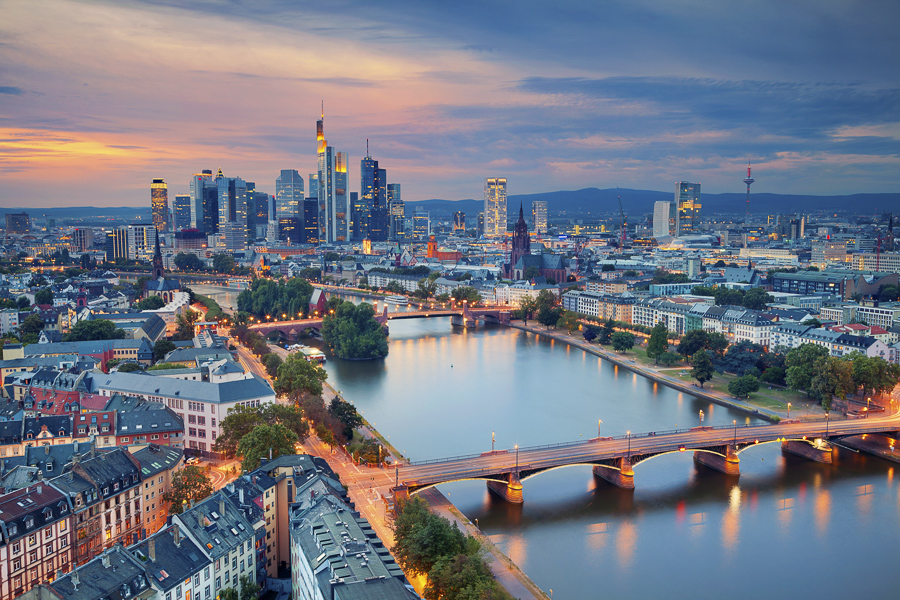 Submit Documents and Application
Australian, Israeli, Japanese, Canadian, and New Zealand citizens can enter Germany visa-free for 90 days. For this reason, they can apply for the working holiday visa once they arrive in Germany. However, you must apply within the first 90 days of your arrival in Germany.
Keep in mind that if you apply within Germany, you will also need a registered address – or Anmeldung – for your stay in Germany. This means you need to register your address with the Einwohnermeldeamt – or registration office – before you apply for the working holiday visa.
Citizens from other countries must apply from the embassy in their home country or any native German embassy abroad.
For example, Korean citizens must apply at the German Embassy in Seoul, and Taiwanese citizens must apply at the German Institute in Taipei. However, Chilean and Argentian citizens can apply in their respective countries or another German embassy outside their home countries.
Depending on your nationality, you might be able to mail your application directly to your embassy. Other countries might be required to make an appointment and visit the embassy in person.
Please refer to your local German embassy's website to see where you are allowed to submit your application.
Receive your Working Holiday Visa
Once you submit your application (whether in Germany or from your home country), you will need to wait to be approved for the program. Generally speaking, the waiting time can be anywhere from two to six weeks.
If you apply from Germany, there is a chance you might get your visa approved the same day. In 2019, the immigration office started transitioning to a new working holiday process, which requires the forms to be reviewed, taking anywhere from four to six weeks.
However, I've heard of instances of caseworkers still following the old procedure. In this situation, they will distribute both your working permit and residence permit on the spot.
But since you can't guarantee when you'll receive your working holiday permit, you should apply for your working holiday as early as possible. Canadian citizens can apply for the YMP up to six months before their intended start date. All other countries can apply 90 days before the start date.
☞ RELATED POST: How To Get a Working Holiday Visa in Japan – A Step-By-Step Guide
How to Start Working on a Working Holiday Visa in Germany
Once you have your visa in hand, there are a few extra steps to start working in Germany. However, the process is relatively straightforward, which means you'll be on your way to working in no time!
Find a Place to Live
Your very first step when coming to Germany on a working holiday is to find a place to stay. Although this may seem like an obvious task, it's actually a required step if you want to start working here. That's because you need to register your address with the local registration office, or Einwohnermeldeamt.
When you look for apartments or sublets, you might see the words "KVR possible" or "address registration" on the rental agreement. That means that you can use the address for registration. You can also put your name on a sublease contract or a friend's existing residence.
Apply for a Residence Permit
If you applied for the working holiday visa from within Germany, you probably already registered your address. Therefore, you can skip this step.
If you applied outside of Germany, then your next step is to register your address with the Einwohnermeldeamt, or foreign worker's authority. Depending on the specific office, you may be required to book an appointment in advance.
At the Einwohnermeldeamt, you will need to bring:
Passport
Biometric photos
Proof of residency, such as a rental agreement or letter of accommodation from the landlord
Completed registration form, or Anmeldung (form will vary depending on where you register)
Proof of health insurance
Once your registration is processed, you will receive an official piece of paper stating your residency. Keep this paper safe at home, as you will likely need it during your stay in Germany.
Open a Bank Account
If you plan to work in Germany, you will need to have a bank account that accepts Euros. However, you're not required to open an account with a German bank. In fact, doing so is quite complicated and requires proof of residence, employment, and sometimes a German credit score – or SHUFA.
I recommend setting up an account with an online or mobile bank, such as N26. Not only can you open the account before even arriving in Germany, but you also get a free debit card included with your account. Most online or mobile banks are acceptable to use for depositing your earned income.
☞ RELATED POST: How To Get a Tier 5 Visa For The UK
Type of Work You Can Do On a Working Holiday in Germany
On a German working holiday visa, there are no restrictions on the type of work you can do. You can work part-time in a ski resort in the Alps, or full-time in an office in Berlin — and everything in between.
Your length of employment with a particular employer depends on your nationality. For example, Israeli citizens cannot work for the same company longer than three months, while Canadian citizens can work the entirety of their visa length.
Service Industry
If you have an interest in working directly with customers, then a service industry job in Germany might be the best fit for you! Brew up cappuccinos as a barista, mix elaborate cocktails as a bartender, or even show off your culinary skills as a chef.
If the German language isn't your strong suit, then there are plenty of service industry jobs that don't require a high working level of German. For instance, you can work in the back of the house as a line cook, dishwasher, or even grocery store stocker.
Hospitality
There are plenty of job opportunities in the hospitality industry. On the other hand, most hotels and resorts prefer hiring employees with basic German comprehension. That's because you'll likely be working with German and non-German speakers.
If you can speak German, it might be easy to find work as a front desk receptionist, in concierge, or even in the hotel restaurant and bar.
If you're determined to work in the hospitality industry but don't feel your German is up to par, don't worry; you might still be able to work in housekeeping, maintenance, or back of the kitchen.
Office Jobs
If you have the right skillset and experience, you might be able to land a job in one of the many international companies around Germany. While speaking German is a bonus, most foreign companies conduct their daily work in English.
In Germany's economic epicenter of Frankfurt, you might be able to find work in a finance or banking firm. If you're living in Berlin, you can apply to work in one of the many tech start-ups. Or if you're down in Bavaria, you can look for positions with Audi and BMW. Of course, these jobs are all dependent on your abilities and previous experience.
It's important to remember that you're not allowed to take up a permanent position on your working holiday visa. However, you might find there are plenty of openings for students and temporary employees in many of these offices.
☞ RELATED POST: Workaway – A Guide To Free Accommodation Worldwide
Where to Find Working Holiday Jobs
It's possible to secure a job before you move to Germany. The hiring process in some companies can take anywhere from several weeks to months. If you're applying for a competitive position or would like to start working immediately, I recommend applying before you arrive in Germany.
If you come to Germany without a job, don't worry. There are still a few ways to start looking for work once you are already in the country.
Online Sites
For the biggest list of job positions, look online. Germany's version of Linkedin is Xing, which can be a useful tool for finding possible job opportunities. You can create an online profile and CV and apply directly through the website.
There are several other sites focused on expats or English-speaking positions. These sites are Expatica, English Jobs, and the Local.
If you speak German, you can apply for jobs through the Federal Employment Agency or Bundesagentur für Arbeit. You can post your CV online and have access to over 700 agencies and offices around Germany.
Recruitment Agencies
You can also find jobs directly with a recruitment agency – or Arbeitsvermittlung. These companies will search for an employer on your behalf and even facilitate the interview and application process. If you don't speak German, it's recommended to bring a German speaker with you to the office.
It's essential to review the conditions of your agreement with the agency, as some places charge a fee for finding you work. Unless you want to spend upwards of €2,000, you should look for an agency that charges the company, or that you can hire for free.
Disadvantages to the Working Holiday Program in Germany
Although there are many advantages to a working holiday program, there are also some disadvantages to keep in mind.
For one, there are several catch-22s with the application process to be aware of. For instance, you need to register your address before you're allowed to get a residence permit. However, it's not uncommon for places to require a residence permit before applying for their flat. In this situation, it's advised to sublet a room or register under a friend's existing lease.
Also, health insurance is required when applying for a working holiday visa. But if you get a full-time job, you'll also be required to pay for German public health insurance. That means you could be stuck paying for two different types of health insurance!
As a reminder, English isn't as common as you think. Being able to speak a little bit of German is essential, not just for finding work, but in daily life. Simple things like going to the grocery store or ordering in a restaurant can be difficult if you don't know a few words.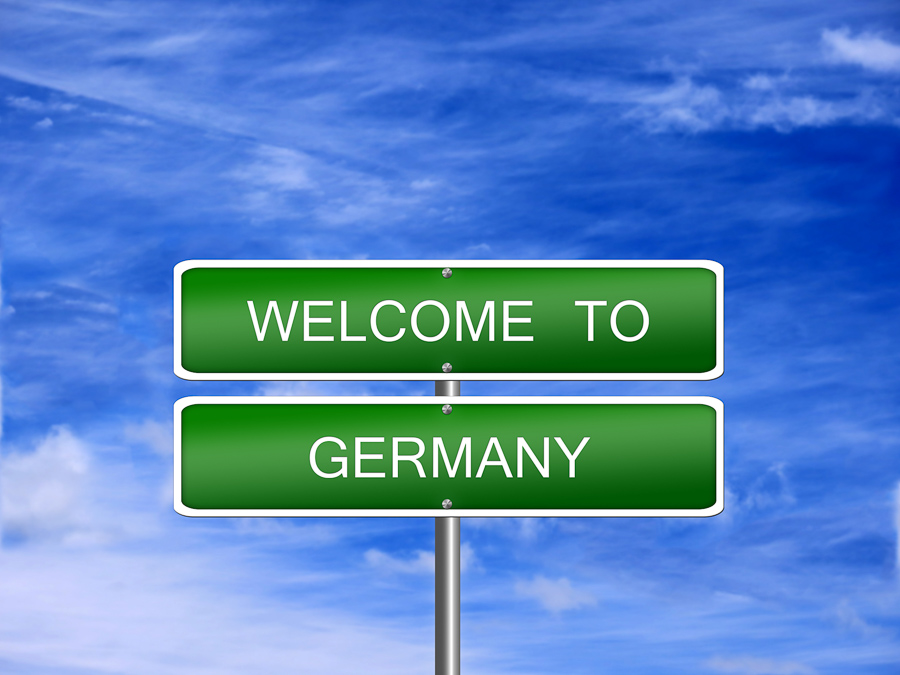 What to Expect from the Working Holiday Program in Germany
Moving to a new country, even if just for a year, can be an exciting adventure. But here are a few things to keep in mind to make your transition to Germany a lot smoother.
Traveling Around is Quite Easy
Thanks to the efficient transportation system in Germany, traveling to other cities or countries has never been easier. Most major cities are connected by underground trains, overground trains, trams, and buses. If you want to venture outside the country, you can easily get to Switzerland, Austria, Italy, and France using the Deutsche Bahn railway system as well.
Best of all, public transportation and trains are usually on time. Being able to travel freely (and easily) is one of the best reasons for choosing Germany for your working holiday.
Understand the Rules and Processes
Germans are known for being meticulous, and applying for a working holiday is no exception. If you don't have the correct documents, or if you leave out any information, your application will likely be denied.
This structure also applies to daily life in Germany. For example, there are specific social rules when it comes to punctuality, greetings, and even small talk! It's always a good idea to review legal and social etiquette rules before traveling to a new country.
Berlin Has the Most Jobs for Non-German Speakers
Unless you have working proficiency in German, you will probably be looking for a job where you can speak English. While you might be able to find English speaking jobs throughout the country, the biggest international city is in Germany's capital, Berlin.
There are many opportunities for young people in Berlin, especially in English speaking roles. That's not to say that you can't find English jobs in Hamburg or Munich; however, the chances of landing a job are much higher if you plan to work in Berlin.
Prepare for a Big Life Change
Although a working holiday in Germany is a wonderful experience, it can be hard to adjust to your new surroundings. Understanding cultural differences and making friends can take time. For these reasons, it's normal to feel homesick, lonely, or even stressed for your first few weeks overseas.
Making new friends is a great way to adjust to your new life abroad. You'll have to chance to try new foods, attend different events, and have someone to share your experiences with. If you have an open mind, you can meet friends anywhere in Germany – in cafes and bars, in expat meetups, or even in Facebook groups.
Final Thoughts
A working holiday in Germany can be rewarding, especially for those who want to travel and experience Europe. Not only will you have the opportunity to see a new culture, but you'll also have international work experience and extra cash for your travels.
But most importantly, you'll walk away from this experience with a lifetime of memories and hopefully a few new friends. Although it can be nerve-wracking to move abroad, you'll have the chance to break out of your comfort zone and experience something out of the ordinary.
If you're the right nationality and the right age, you can be on a plane to Germany in no time. Don't let this once-in-a-lifetime opportunity pass you by.
Images in this article are courtesy of Shutterstock.com.
Like This Article? Pin it!