With a working holiday visa, you can enjoy the serene, awe-inspiring natural beauty of Canada while making some extra cash on the side. It's the perfect opportunity for travellers seeking new experiences and cultures while earning money to fund their travels.
With glistening blue lakes and rugged, snow-capped mountains, Canada is a sprawling country with some of the most beautiful landscapes in the world. Not to mention that it's also home to bustling cosmopolitan cities and friendly locals!
If you're interested in spending time in the Great White North, you're not alone. Canada is a popular destination for a working holiday. Every year, thousands of foreigners come to Canada to live, work, and enjoy the once-in-a-lifetime experience of being abroad.
In this article, I'll show you how to apply for a working holiday in Canada, who is eligible, how to find jobs, the pros and cons, and more.
What is a Working Holiday in Canada?
A working holiday visa is a permit that allows people (from certain countries, and of a certain age) to live and work in a foreign country. Most working holiday participants are interested in experiencing a new culture while making a small income on the side.
Canada distributes working holiday visas through the International Experience Canada (IEC), a government-sponsored program for foreigners. Depending on your nationality, working holiday visas are allocated for either 12 or 24 months.
With the IEC program, you can work in any city or province that you want. From the coastal towns of British Columbia to the charming medieval towns in Quebec, you're sure to find a place that sparks your interest. If you're undecided, the visa allows you to travel around the country and stay in multiple cities to see what suits you best.
And best of all, you don't need a formal job offer to secure your working holiday visa; you can move to Canada and start looking for work once you get comfortable.

Who is Eligible for a Working Holiday Visa in Canada?
To apply for the IEC program and obtain a working holiday visa in Canada, you need to be from a participating country that has a bilateral agreement with Canada.
Currently, 34 countries are eligible for the IEC program, including Australia, New Zealand, and the UK.
It's important to note that US citizens are not eligible to participate in the IEC program in Canada; however, US citizens might be able to obtain a work visa through a private, registered organization that's approved by the Canadian government.
The age of eligibility will depend on your nationality. For instance, Australian citizens can apply for a working holiday between the ages of 18-35, while Hong Kong citizens need to be 18-30 years old. Regardless of your home country, all applicants need to be over the age of 18 in order to apply.
You also need to have a valid passport for the entire duration of your stay in Canada, along with at least CAD$2,500 of funds when you arrive.
How To Get a Working Holiday in Canada
The IEC application process is relatively straightforward. However, you can't simply hop aboard a flight to Canada and expect to land a job.
You'll first need to apply for the working holiday visa and work permit. And unfortunately, not all applicants are selected to participate in the IEC program.
Become an Eligible Candidate
Your first step to getting a working holiday visa in Canada with the IEC program is to complete the online "Come to Canada" Questionnaire. If you meet all the necessary criteria, you'll be deemed eligible to move forward with the IEC program.
Make a note of the "personal reference code" that you get at the end of the questionnaire. You'll need this to create a profile with the Come to Canada platform.
Once you create your account and fill out your information, you'll be entered into an applicant pool for your home country.
Receive an Invitation to Apply
After you submit your Come to Canada profile, it's time to play the waiting game. The IEC program sends out Invitations to Apply (ITA) at regular intervals to different applicants in the pools. Keep in mind that applicants are chosen at random, and you should apply as early as possible to increase your chances of being selected.
Once you receive your ITA, you'll have ten days to either accept or deny the invitation.
Apply for the Working Holiday Visa
If you decide to move forward with your application, then you can apply for the program directly through your Come to Canada account. Since you only have 20 days to apply for the visa, you should have all your documents and information prepared ahead of time!
After submitting your work and education history, travel documents, photos, and medical exams or police records (depending on your home country), you'll need to pay an ICE fee of $150 CAD and a working holiday fee of $100 CAD.
Get Biometrics Taken
To confirm your identity, you'll need to get your fingerprints scanned and have photos taken to submit along with your application. The IEC program will send you a biometrics letter that you will need to take to your nearest Visa Application Center (VAC).
Remember, you only have 30 days to submit your biometrics. And since appointments with the VAC needs to be scheduled ahead of time, you should try and schedule an appointment as early as possible. Biometrics are necessary to complete your IEC application.
Biometrics are valid for ten years, so if you've taken them before, you can use the same information for your IEC application.
Receive Confirmation
Once all your documents are submitted, they will be reviewed by the IEC program. Generally speaking, the application review process takes around eight weeks.
If your application was accepted, then congratulations! You're on your way to starting your new journey in Canada.
IEC will send you a Point of Entry (POE) acceptance letter that you will need to keep with you when you travel to Canada. This document is crucial to obtaining your work permit with immigration.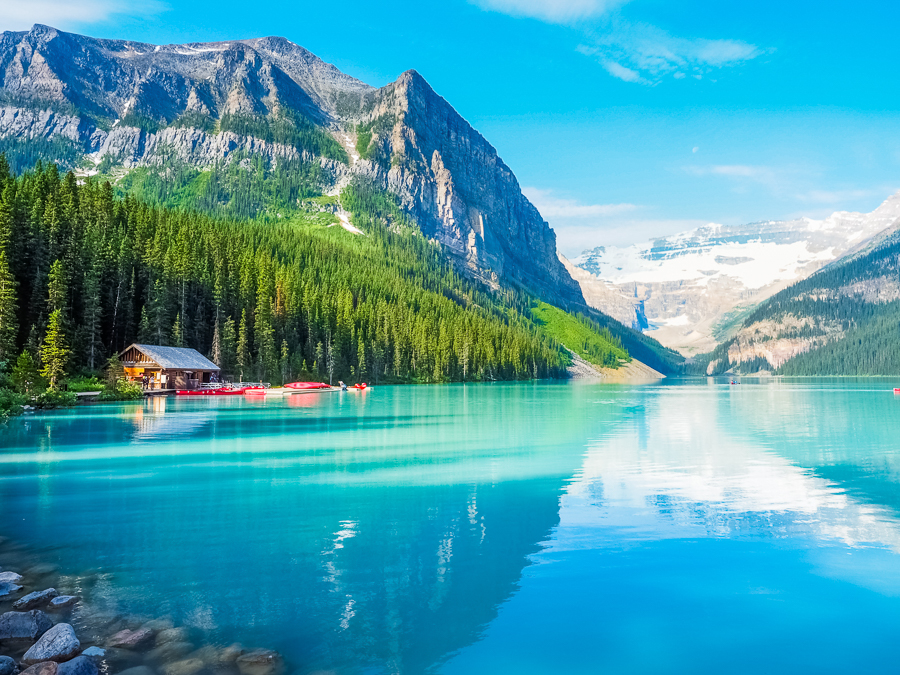 How To Start Working On A Working Holiday Visa in Canada
While it's easy to get wrapped up in the excitement of moving to a new country, it's essential to make sure you follow the correct process to obtain your visa and work permit. This guarantees a smooth and seamless transition to make the most of your time in Canada.
Activating Your Work Permit
Once you arrive in Canada, you'll need to enable your working permit directly with customs and immigration. Bring the following documents with you to show the immigration officer at the border:
Passport
Proof of $2,500 CAD in funds (a printed bank statement works)
Proof of travel insurance for the duration of your intended stay
A return flight (or funds to purchase a flight at a later date)
Your Point of Entry (POE) confirmation letter
After reviewing your documents, the immigration officer will print and give you your work permit. You're now allowed to enter and work in Canada!
Get a Canadian Social Insurance Number (SIN)
In order to work in Canada, you'll need to get your assigned Social Insurance Number (SIN) that allows you to start working legally.
All you have to do is take your work permit and passport to the nearest Service Canada office. Once they review your documents, they'll hand you a paper with your new SIN number printed on it. Your future employer will need this SIN number in order to file your paperwork and pay your income.
Open a Canadian Bank Account
Once you start working, you'll need a bank account where your employer can transfer your earned income. Although it may seem daunting, opening a bank account in Canada is relatively straightforward.
Research online to see which bank is right for you. Take into consideration the sign up fees, monthly fees, and ATM withdrawal fees. Some of Canada's largest banks – including Royal Bank of Canada, TD Canada Trust, Bank of Nova Scotia, or Canadian Imperial Bank of Commerce – are safe bets.
What Type of Work Can You Do On a Working Holiday in Canada?
With a working holiday visa, you'll have plenty of job opportunities at your fingertips. Since Canada offers an open work permit for IEC participants, you can work any job. In other words, there are no restrictions to the type of work you're allowed to do.
However, most people will be hired for temporary or seasonal work. But, if you have the right education and skills, you might be able to find a temporary office position with a business or company.
Hospitality
One of the most common jobs available to working holiday participants is in the field of hospitality. Attracting millions of visitors throughout the year, Canada is a world-class destination for travellers. So it's easy to see why the demand for hotel and resort workers is high.
Of course, you'll find hotel jobs in big cities like Vancouver and Toronto. However, there are tons of open positions in smaller towns and villages in the backcountry. The competition for landing a job in a smaller town is much higher than in one of Canada's bigger cities.
When winter rolls around, Canada's ski resorts open to the public. You'll find plenty of seasonal jobs at the hotels and resorts in the mountains during the height of ski season.
Outdoors
If you prefer to spend your time outdoors, Canada is a great place to find work. Canada is an outdoor lover's dream and is teeming with lakes, beaches, mountains, and national parks.
Maybe you're interested in teaching snowboarding lessons in Whistler or guiding hiking tours through Banff. Either way, Canada is home to a variety of jobs for all types of adventure enthusiasts.
Depending on the province, ski season generally runs from November until April. Although some teaching experience is required, you'll receive some significant benefits, like free lift passes or discounts at local restaurants and bars.
Another popular outdoor job is harvesting fruit during the summer months.
Service Industry
One of the best things about working a service industry job is that little to no experience is required. Maybe you're just starting out in the workforce, or perhaps you're looking for a job with a flexible schedule. Either way, working in the service industry could be a great way to spend your working holiday in Canada.
Some typical jobs include bartending, waiting tables, or working retail. As long as you enjoy working and interacting with customers, then landing a service industry job should be reasonably straightforward.
Keep in mind that some service industry jobs require a certain level of certification or training. For example, you'll need the "Serving it Right" certification if you plan to work in a restaurant or bar that serves alcohol. And if you're planning on working in a kitchen, you might consider a Food Safety permit, which allows you to handle food in an industrial work environment.
Since Canada has one of the highest minimum wage rates in the world, you can earn a hefty paycheck during your time abroad. Minimum wage is determined by provinces but ranges from $11.06 – $15 CAD per hour…plus tips.
Where To Find Working Holiday Jobs?
Although it's possible to secure a job before you move to Canada, you'll probably have a better chance once you arrive. Most employers want to conduct in-person interviews, and many give priority to those who are available to start immediately.
However, there are a few ways to help you successfully land the working holiday job of your dreams.
Online Job Sites
Similar to other parts of the world, Canadian companies use job posting sites like Indeed.com, Monster.com, and Linkedin.com to search for potential employees. Before you apply, you'll need to make sure you have a CV along with a cover letter.
Online job sites are great for finding office jobs and seasonal work. Most sites let you filter by permanent or temporary work as well.
JobBank
JobBank is the official job listing website created and maintained by the Canadian government. There are over 100,000 job listings for all types of work, including finance, health services, sales, and manufacturing.
You can filter listings by location as well as by education and language. Best of all, you can select jobs based on your desired length of employment, including seasonal, part-time, or casual.
Apply In Person
If you're unable to find a job online, you can always search the old fashioned way: by pounding the pavement and handing in your resume in person! If you walk past a business with a 'Help Wanted' sign in the window, then you can hand deliver your resume directly to the hiring manager.
In these situations, you will want to prepare for a short, informal interview. You can expect the manager to ask a few basic questions to see what type of work interests you the most.
Downsides To The Working Holiday Program in Canada
Whether you're interested in exploring a new country or only looking to get more work experience under your belt, the working holiday program is an excellent opportunity for many young travellers. However, just like any line of work, there are some disadvantages you should be aware of.
Obtaining a working holiday visa in Canada with the IEC program is competitive. There are usually more applicants than available positions, which means it is possible you might not receive an invitation. Although all applicants have an equal chance of being selected from the pool, there is still a chance you might not be able to work in Canada.
Even if you are selected for the IEC program, you'll still need to look for a job that suits your skills and experience. If you're only interested in seasonal work, understand that you'll be competing for positions amongst thousands of other locals and foreigners. And many times, an employer might give precedence to applicants with experience.
Along the same lines, some employers might only want to hire long-term employees. And if you're working holiday visa is only for a year or two, they might be reluctant to hire you knowing employment is only temporary.
Despite these disadvantages, working in Canada is a once-in-a-lifetime experience. And to many applicants, the pros undoubtedly outway the cons.
What To Expect From A Working Holiday in Canada
As you prepare to start your working holiday in Canada, there are a few helpful tips to keep in mind. Life in a new country may be different than what you're used to. Here's what to expect to ensure your time in Canada is fun and life changing!
Finding Accommodation Can be Challenging
Unless you plan to live out of a suitcase in a hostel or hotel, you'll need to find accommodation while in Canada. You could look on sites like Airbnb (use this discount code), however, it will be more pricey for long-term rentals than meeting with a landlord directly.
Unfortunately, it might be challenging to secure a lease unless you are physically in the country. Most landlords want to meet face-to-face, which means you might be searching for an apartment weeks after you arrive.
However, it is possible to find an employer that provides accommodation to its employees. For example, housing is often included for those who work in large resort towns like Lake Louise and the Canadian Rockies. By securing a job and accommodation ahead of time, you can save yourself a lot of money and trouble!
Purchase Travel Insurance
Travel insurance is required while working in Canada under the IEC program. Once you land, Canadian customs and immigration might ask to see proof of insurance for the entire duration of your visa. That means you'll want to purchase a policy and make sure you're covered before leaving your home country.
Budgeting is Essential
Because there are a lot of upfront costs, starting a new life in Canada can be expensive. You'll need to pay for flights, travel insurance, accommodation, and other necessities you'll need for the move. Not to mention that you're probably eager to eat at new restaurants, go out with new friends, and buy tickets for sights and attractions – all of which can add up quickly.
By creating a travel budget, you can monitor how much you spend during your working holiday. Although you might have a job and a small income, nobody wants to run out of funds three months into their trip!
Look outside the Cities
Most working holiday participants flock straight to the big cities of Vancouver or Toronto. However, the competition for employment is fierce, and the cost of living is much higher than in other parts of Canada.
Consider looking for work in smaller villages and towns in the outskirts of the big cities; accommodation and other expenses are more affordable. Besides saving money, you'll also have the opportunity to experience a more traditional and authentic side of Canadian life.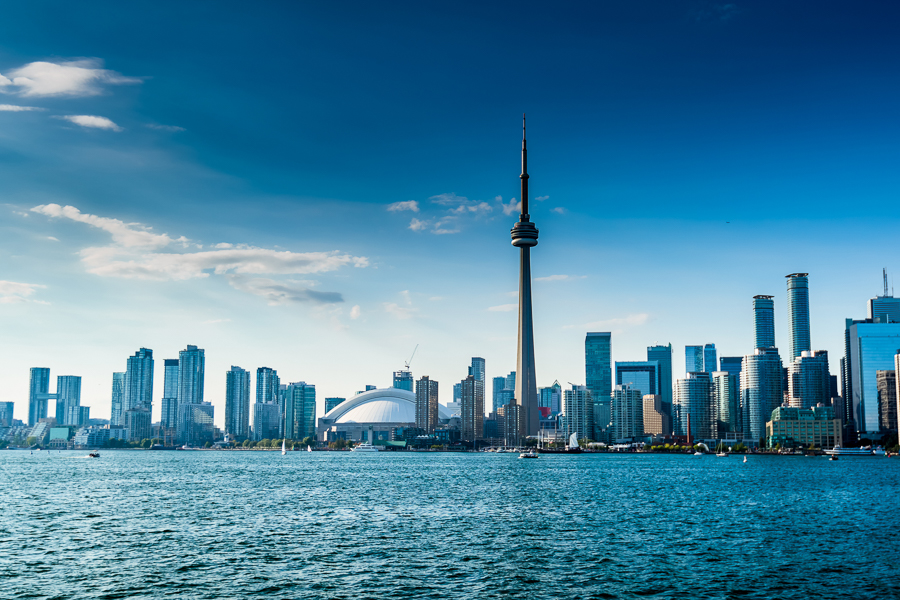 Prepare for a Big Change
Moving to a new country is an exciting experience. However, it's common for transplants to feel homesick, alone, or even stressed during the first few weeks or months of getting settled. Although this should fade away with time, understand that it's completely normal to need time to adjust to your new home.
One of the best ways to feel at home is to make new friends. Canada is known for being one of the friendliest countries in the world, and it shouldn't be hard to meet locals or other visitors who are in a similar situation. By going to meetups, joining Facebook groups, or even talking to people in bars and cafes, you'll find that putting yourself out there will only enhance your experience abroad!
Final Thoughts
Living and working in a new country can be extremely rewarding. Not only will you have the opportunity to experience new sights, languages, cuisines and more, but you'll also earn a decent income to help fund your future travels. And on top of that, having international work experience is an excellent addition to your CV.
But best of all, you'll meet new people and form unforgettable new relationships. A working holiday is a fantastic chance for young people and travellers to experience something out of the ordinary. Stepping out of your comfort zone can be daunting, but brings incredible adventures to your life.
In Canada, you'll find that there are plenty of jobs and opportunities available. All you have to do is take the first step and apply. What do you have to lose? The Great White North is waiting for you!
Images in this post are courtesy of Shutterstock.
Like This Article? Pin it!