There's really no country in the world quite like Japan. Centuries of ancient history is beautifully juxtaposed against the neon lights and futuristic technologies of modern-day life. In reality, you can visit Japan dozens of times and barely scratch the surface of what this diverse country has to offer.
That's why obtaining a working holiday visa in Japan is an excellent opportunity. With a Japanese working holiday visa, you'll have the chance to explore every inch of the country — from the top of snow-capped Mount Fuji to the coastlines of Okinawa and everything in between.
Not to mention, you'll be able to enjoy some of the tastiest dishes on this side of the Pacific Ocean. Fresh sushi, steaming bowls of ramen, and fried shrimp tempura all await you at your doorstep.
This guide will cover everything you need to know about the working holiday visa in Japan. If you're ready to go on an epic journey through Japan, read on!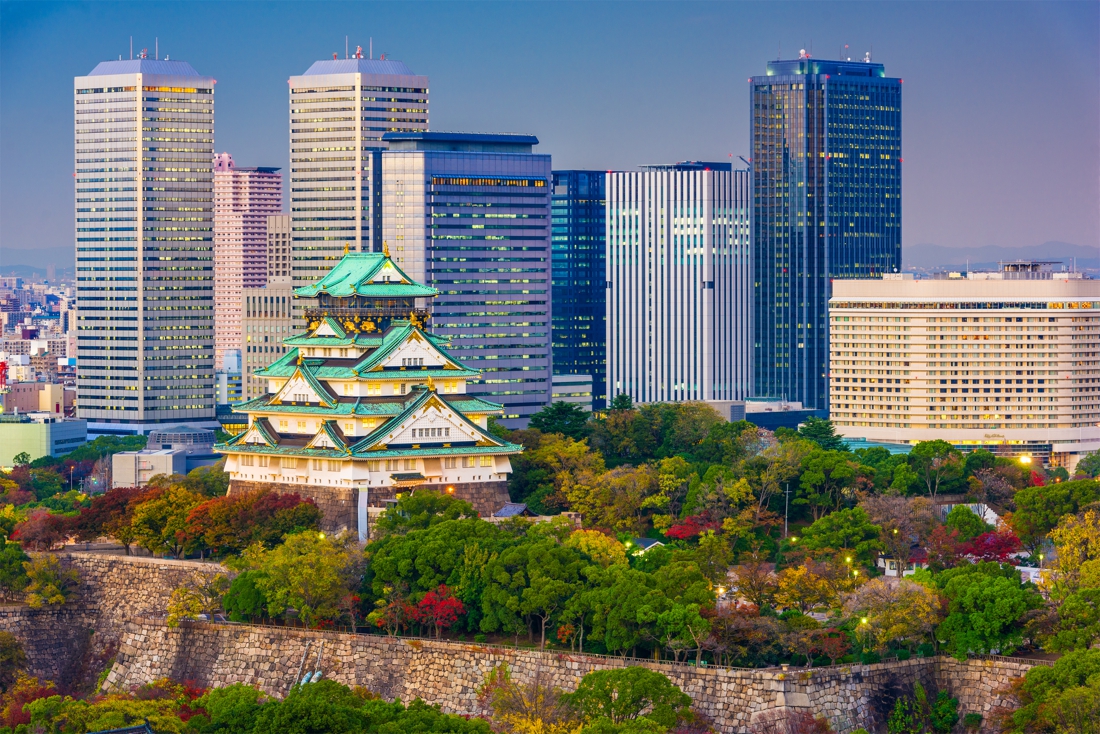 What is a Working Holiday in Japan?
To put it simply, a working holiday visa allows young travelers to explore a new country and culture while earning money to fund their travels.
Although it may have the word "working" in the title, the main purpose of a working holiday is to travel around Japan and explore its rich cultural heritage.
Remember, you're primarily in Japan on a holiday! However, the visa allows you to work so that you can earn some extra cash for your trip.
With a working holiday visa in Japan, you can work and travel around for up to one year. Australian citizens can stay in the country a bit longer since they are lucky enough to be granted a visa for 18 months.
Depending on your home country, there may be a limited number of working holiday visas for Japan available. For example, Japan only issues 6,500 visas for Canadian citizens and 1,000 visas for UK citizens. Once this quota is filled, you will need to wait until the following year to apply again.
On the other hand, there is no limit to the number of visa holders for Australians or New Zealanders, for example.
Who is Eligible For a Working Holiday Visa in Japan?
If you're interested in applying for a working holiday in Japan, you need to be a citizen of one of the 23 countries with a bilateral working holiday agreement. So if you're from the UK, Australia, New Zealand, or Canada, you're eligible to apply for a working holiday in Japan.
You also need to be between the ages of 18 – 30.
However, citizens from Australia, Canada, and the Republic of Korea have different age requirements and need to be under 25 in order to apply. And if you are from Iceland, you must be between the ages of 18 – 26.
If you are not from one of the participating countries, you cannot apply for a working holiday visa in Japan. However, you can enroll as a full-time student in a university or language classes in order to obtain a student visa. And with the student visa, you are allowed to work a maximum of 28 hours per week in Japan.
Besides age and nationality, you must also have sufficient funds to support yourself during your entire stay in Japan. This amount will depend on your nationality; for example, Australian citizens need $2,500AUD, while Canadian citizens need $2,500USD in their bank account.
You will also need to show a return ticket or sufficient funds for a return ticket when applying for your visa.
How To Get a Working Holiday in Japan
To apply for a working holiday visa in Japan, you must visit the nearest Japanese embassy in your home country. It's important to note that there is no online application option. That means you must apply for the visa in person directly with the Japanese embassy.
The application process can vary slightly depending on your nationality, but it's generally pretty straightforward. I recommend visiting the Ministry of Foreign Affairs in Japan's website to see the exact application details for your nationality. However, you will likely need to complete the following steps:
Fill out the Application
Your first step is to fill out a printed copy of the Visa Application Form to Enter Japan. This form includes your basic information, such as nationality, age, and passport details. There is also a short section with yes or no questions about your legal and criminal past.
Remember, you must have a clean criminal record to participate in the working holiday visa program.
You will also need to attach a 45mm ×45mm or 2in×2in passport-style photograph (that was taken in the last six months) to the application. Finally, finish the form by signing and dating the bottom.
Best of all, applying for the working holiday program is entirely free! If you meet the above criteria, there's no reason why you shouldn't apply.
Write your Proposed Itinerary
Unlike other working holiday applications, you are required to submit a proposed itinerary for your first six months in Japan. But depending on your nationality, you might be required to write an itinerary for the entire duration of your visit. This includes your flight details, accommodation addresses, and employment opportunities.
Don't worry if your plans are not 100% set in stone. You can simply list the websites you'll use to find potential places to stay. And if you don't have a pre-arranged employment contract, you can state that on the form as well.
However, the goal of this itinerary is to prove that you've put thought and effort into your plans while on a working holiday.
Gather Any Extra Documents
Besides the application form, you will also need to submit the following documents when applying at the Japanese embassy. These documents include:
Your current passport (valid for the entire duration of your stay in Japan)
A copy of your CV detailing your personal, educational and employment history
A short letter explaining why you want to live and work in Japan. This needs to be typed on A4 paper, signed, and dated.
Proof of funds to support yourself (a printed bank statement will work; however, some countries might require an official stamped statement from the bank)
Submit your Application to the Japanese Embassy or Consulate
As I said, applications for a working holiday visa must be submitted in person to the nearest Japanese Embassy or Consulate. You cannot submit the forms online; send them by mail, or ask somebody to visit the embassy on your behalf.
Depending on your home country, you may or may not need an appointment with the embassy. In most cases, you can just go during opening hours and the embassy will point you in the right direction. In a similar fashion, you may be required to complete an interview at the embassy as part of the application process.
Receive your Working Holiday Visa
If your application was accepted, then congratulations! You'll receive your passport with the visa printed inside. The processing times vary between embassies, but range from 1 – 3 weeks. You will then need to return to the embassy in order to collect your passport and visa.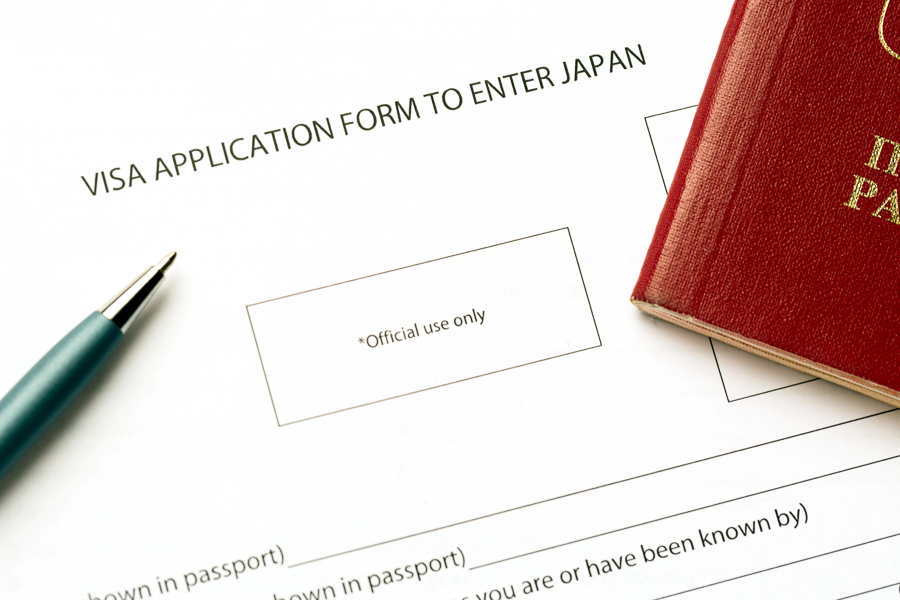 How To Start Your Working Holiday
Now that the difficult application part is over, it's time to start planning your holiday abroad in Japan! When you arrive in Japan, there are a few extra steps you need to take to begin your journey in your new home.
Get your Residence Card
Once you land in Japan for the first time, you will need to fill out an arrivals card, just like everyone else on your flight. For the "purpose of visit" section, you can write that you are on a "working holiday."
When you go through customs, the immigration official will give you a Residence Permit card, or 在留カード. Keep this card safe at all times, as it's your form of identification when living and traveling through Japan!
Apply for Residency
Now that you're officially living in Japan, you will need to register with the local municipal office or 役所. This needs to be done within your first two weeks of arriving in Japan.
All you have to do is fill out the form (which is in English) and register with your new Japanese address. If you don't have your own apartment yet, you can register using a friend's place or hotel.
Get your My Number Card
After you register with the local municipal office, you'll receive a My Number card in the mail to the address you registered. This card contains a 12 digit number that is used for social security or taxation. Make sure to keep this card in a safe place!
Open a Bank Account
If you plan to work in Japan, you will need a bank account where your future employer will transfer your earnings. Unfortunately, most large Japanese banks require that you live in Japan for at least six months before opening an account.
However, there are some banks like Japan Post Bank or Shinsei Bank that allow foreigners to open bank accounts once they arrive.
To open an account, you'll need your passport, residence card, and a Japanese phone number. If you want to guarantee that you get paid for your hard work, don't forget this task.
What Type of Work Can You Do on a Working Holiday in Japan?
With a working holiday visa, you are not limited to temporary or part-time work. You can work in any industry, as long as it's considered morally acceptable by the government. This means you can't work in massage parlors, pachinko game halls, or cabaret theatres.
Despite what you may think, finding a job in Japan is relatively easy, even for non-Japanese speakers. But on the other hand, companies are more inclined to hire you if you have a working proficiency or even an elementary level of Japanese.
If you don't speak Japanese, don't worry! There are still plenty of job opportunities for those who can't speak, read, or write Japanese.
Teaching English
If you're a fluent or native English speaker, you should have a relatively easy time finding an English teaching job in Japan. Although it's not required that you have a teaching degree or TEFL (Teaching English as a Foreign Language) certification, you might find that some schools favor applicants with this training.
Best of all, English teaching roles can actually make more money than non-teaching positions. On average, you can make around 2,000 yen per hour as an English teacher, which is 30%-50% more compared to other hourly positions in Japan.
Outdoor and Resort Jobs
For adventure seekers, working in one of Japan's resort towns is an excellent option on your working holiday. Spend a few months teaching ski lessons or working the ski lift on the snowy mountains of Hokkaido. Or spend the summer as a pool or beach attendant in sunny Okinawa.
One of the best benefits to resort jobs is that your room and board is usually included — or deducted from your paycheck. And, you'll have the opportunity to meet other travelers and working holiday visa holders from around the world!
Service Industry
Unlike other working holiday countries, very few foreigners take on service industry jobs in Japan due to the language barrier. If you would like to work in a restaurant, bar, or cafe, you will probably be required to have high-level Japanese language proficiency.
On the other hand, a service industry job is a perfect way to brush up on your speaking skills. If you have a basic foundation of the Japanese language, you may find an employer who is willing to hire you.
Office Jobs
Due to the industries' booming international growth, hundreds of tech, finance, and industrial companies have set up satellite offices in Japan. If you have the right skills and experience, you may be able to land an office job. And since most of these countries are headquartered outside Japan, speaking Japanese is usually not required.
However, you'll need to keep in mind that you cannot accept a permanent position. While you are able to work full time, you cannot continue working for the company once your work permit and visa expire.
Where to Find Working Holiday Jobs
Finding a job will depend on where you plan on residing during your stay in Japan. However, there are a few different ways that make finding a job in Japan a little easier.
Online Job Sites
There are several online job sites in English where you can find your next potential employment opportunity. Some of the most comprehensive sites for foreigners are Jobs In Japan, GaijinPot, and DaiJob. With these sites, you can upload and submit your CV and application to the employer immediately.
Employment Agencies
If you would rather work with an employment agency, there are several companies that focus on finding Japanese jobs for foreigners. Hello Work is a great resource if you're not sure where to stay, as they help with visa services and accommodation.
Working with an agency has its benefits. For one, you have access to a variety of jobs that you might not normally be exposed to, since many companies only list through qualified agencies. And you can work directly with a recruitment employee to help find the right job that suits your skills.
BooBooSKI
As the leading resort job site for foreigners in Japan, BooBooSKI has a wide variety of ski, beach, and hospitality jobs for all skill levels. With just one BooBooSKI application, you can apply to dozens of resorts around Japan. And most importantly, they will help you get settled by providing visa application support, social activities, and even meals!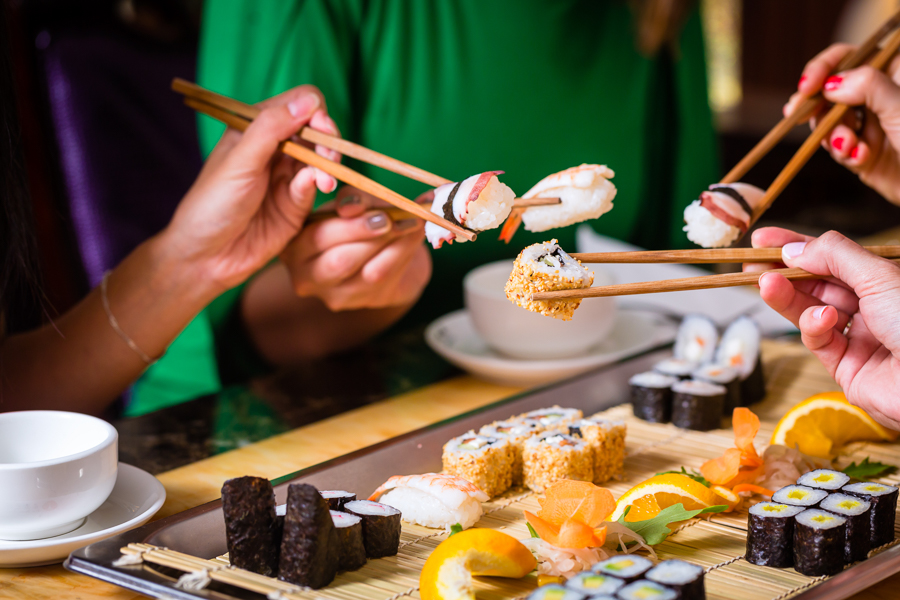 Disadvantages to the Working Holiday Program in Japan
Although working and traveling around Japan is a once-in-a-lifetime opportunity, there are pros and cons — just as with any other country. It's a good idea to weigh the advantages and disadvantages before applying for a working holiday program.
Japanese Speakers are Preferred
While speaking Japanese is not mandatory for a working holiday program, knowing the language will only increase your chances of landing your dream job. Although English is commonly spoken in most big cities and tourism or hospitality industries, you will increase your job potential by knowing even an elementary level of Japanese.
Cost of Living is Extremely High
Japan is considered to be one of the most expensive countries in the world. This is especially true if you're planning to live or spend time in Tokyo, which has one of the higher costs of living in Japan.
If you plan on renting your own apartment, expect to pay anywhere between 50,000 – 70,000 yen ($480 – $650 USD) in the outskirts of Japan. An apartment in Tokyo or other major cities can cost upwards of 150,000 yen ($1,400 USD). Click here for our full guide on the cost of living in Tokyo.
However, you can still live on a budget if you share accommodation, cook your own food, and take public transportation.
Applying to the Program can be Difficult
One of the most significant drawbacks of applying to the working holiday program is that you must apply with the Japanese Embassy in person. There are two consulates in the UK, six in Australia, five in Canada, and three in New Zealand.
If you don't live near an embassy or consulate, then you will need to make travel arrangements so you can apply for the visa. And since you need to wait between 1-3 weeks for them to process your visa application, you will need to take this extra waiting time into account.
What to Expect From a Working Holiday in Japan
In order to make your transition to Japan a smooth one, it's essential to consider the different scenarios that might arise once you arrive. Because you're embarking on this new adventure, you might not know exactly what to expect from the Land of the Rising Sun.
You Will Need to Pay Taxes
Every employee is required to pay a 20% tax for the first 12-months of work — even Japanese citizens who grew up overseas. The tax will be automatically deducted from your paycheck, so keep this in mind when calculating your budget.
Consider Joining the National Healthcare System
If you plan to stay in Japan for longer than three months, you have the option to join their National Healthcare System. This means you are only required to pay 30% of any medical or hospital bills, which is a great alternative to travel insurance.
After you apply, you'll receive your healthcare card in the mail. Just remember to bring this with you whenever you see a doctor.
Cultural Differences are Real
If you are coming from a Western country, you'll inevitably encounter a few cultural differences between Japan and your home country. Everything from social etiquette to gastronomic dishes might be different than what you are used to.
For this reason, it's always a good idea to research the cultural norms, practices, and beliefs of Japanese people. Not only will it deepen your appreciation of the country, but you'll also show respect to any locals that you end up meeting!
Because of these differences, it's perfectly normal to feel homesick from time to time. It usually gets better after a few weeks once you get settled and start making new friends.
Final Thoughts
Living, traveling, and working in Japan is a unique opportunity that most people don't get the chance to experience. After reading this guide, I hope you're already getting your documents and forms ready for the application.
Once your plane touches down in Japan, you'll be thrust into a world that's unlike anything you've ever seen. Japan is one of the few countries where you can immerse yourself in ancient cultures one day and discover innovative machines and robots the next! It truly does have something for every type of traveler.
Best of all, you can earn money to help fund your travels through this marvelous country. A working holiday in Japan is all about the amazing relationships you'll form and the unique experiences you'll remember for years to come.
So go ahead — splurge on that freshly caught sushi platter or a round of sake for your new friends. Your working holiday program will be worth every penny!
Like This Article? Pin it!