It's five o' clock, and you've just finished working for the day. You head towards the sun-soaked shores of Bondi Beach in Australia to meet a couple of friends for a late afternoon swim.
Or perhaps you're in Seoul, making your way through the neon lights of the Myeong-dong district to eat at your favourite Korean BBQ restaurant. Maybe you're in Munich, dressed head-to-toe in lederhosen on your way to drink a litre of beer at the Oktoberfest festival.
No, you're not dreaming! With a working holiday, you can live in a different country and enjoy the incredible experiences that come with a new culture.
And, applying for a working holiday visa is easier than you might think. In just a few months, you could be sitting on a plane, making your way to a new country for a working holiday program.
In this complete guide, I'll explain what a working holiday is, who is eligible to apply, how you can apply, what it means to work and travel, and what sort of work you can expect to do on a working holiday visa.
Jump To:
What Is A Working Holiday?
Most working holiday participants are die-hard travellers at heart. They're eager to traverse the globe, meet new people, and embark on once in a lifetime experiences. They want to go on wild adventures, check destinations and experiences off their bucket lists, and make memories that will last for years to come.
But, let's face it, travel isn't cheap. Transcontinental flights, long-term accommodation, and daily meals can add up very quickly. And in most cases, travelling is a break from work, which means there's no incoming cash.
What if you could work and travel so you could make money while on the road?
That's exactly what the working holiday program aims to do.
As an example, if you wanted to travel to New Zealand and work there, you wouldn't be able to unless you had a working permit — which in many countries, can be hard to obtain. But, with the working holiday scheme, it makes working in-country quite simple.
The working holiday visa is a residence and work permit that allows travellers to stay in a foreign country while working a part-time or full-time job.
Not only is the program a great travel opportunity, but it's also a fantastic way to experience a new culture while earning a steady income as you go.
While the ultimate purpose of a working holiday visa is the travel opportunity, that doesn't mean you can't further your career. International work experience looks great on your resume and broadens your skills in ways that other jobs can't.
However, working holiday programs are targeted at younger travellers, which means you have to act fast if you want to take part in this fantastic opportunity!
Who is Eligible For A Working Holiday?
Your eligibility for a working holiday depends on many factors, especially your citizenship and your age.
Since the working holiday visa is intended for young travellers, most countries restrict participation to a specific age range. You usually have to be over 17 or 18 years old and under 30 or 35 years old. However, each country is different, and you should always check the age eligibility to see if you are eligible to apply.
Your country of citizenship is also crucial for determining where you are able to apply. Most working holiday visas are offered between countries that have a reciprocal agreement. In other words, you can work and travel to a country whose citizens are allowed to have a working holiday in your home country.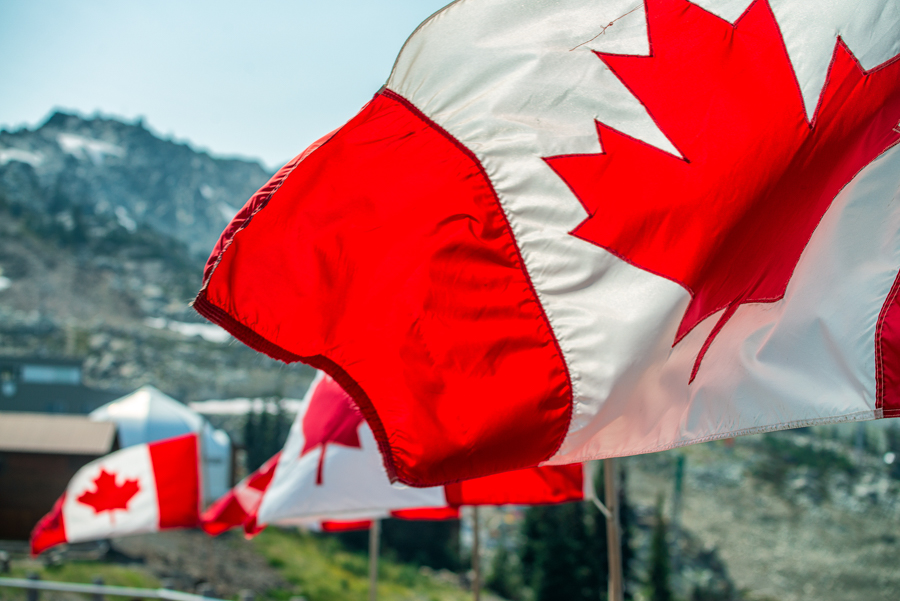 For example, Australia has agreements with 19 countries, which means Australian citizens have a wide range of choices of where they can spend their working holiday. On the other hand, the United States only has agreements with five countries, so American citizens have fewer options for working abroad with the program.
There might also be other eligibility restrictions depending on the working holiday country of your choice. Some countries require that you have health and travel insurance for the duration of your stay.
Other countries might state that you must have a certain level of funds in your savings account. Australia requires applicants to have at least $5,000 AUD in their bank account, while Canada requires at least $2,500 CAD. Sufficient funds prove you can support yourself in case you can't get a job, or if you need to purchase a return ticket in advance.
To summarize, the working holiday visa program differs between countries. There isn't a set list of requirements that need to be met, and you should consult the working holiday program in your chosen country for more information.

Which Countries Offer Working Holidays?
The following countries offer working holiday visas to some foreign travellers:
It's important to note that your citizenship determines which country you can apply for a working holiday. Although a particular country may offer a working holiday program, it might not be available for citizens of your home country. Citizens of New Zealand have the most opportunity.
Click here for details for each of the above-listed countries, including who can apply and what restrictions are in place.

10 Popular Countries That Offer Working Holidays
As I mentioned above, there are dozen of countries that offer working holidays. Depending on your nationality, you'll be able to find a program that will allow you to work and travel and have cultural experiences abroad — while earning an income.
These are some of the most popular working holiday programs around the world for citizens of Canada, The UK, Ireland, United States, Australia and New Zealand.
Note: many of these working holidays offer visas for citizens of Asian, South American and European countries as well. Click on the links for more information.
1. Canada
Working holiday visas for Canada are offered through the government-sponsored International Experience Canada (IEC) program. Depending on where you're from, you can obtain either a 12-month or 24-month visa.
There are currently 34 countries participating in the IEC working holiday program for Canada, including Australia, New Zealand, and the UK. While US citizens are not eligible to participate in the IEC program, they might be able to obtain a work visa through a private, registered organization that's approved by the Canadian government.
With the IEC program, there's no restriction on what type of job you can hold. However, hospitality, tourism, and seasonal work are the most common. And best of all, you don't need to secure a position before coming to Canada — you can find work once you've arrived and are settled.
2. Australia
In Australia, there are two types of working holiday visas available. Citizens from Canada, Ireland, and the United Kingdom are allowed to apply for a working holiday visa Subclass 417, which will enable you to stay for up to 12 months in Australia.
Keep in mind that Subclass 417 visa holders can only work six months for each employer and/or study for up to 4 months. However, you can extend the Subclass 417 visa for an additional year if you do three months of regional work.
United States citizens can apply for the second visa — Subclass 462. The biggest differentiator with this visa type is that you cannot extend your stay in Australia…yet. However, they are planning to change this in July, 2019.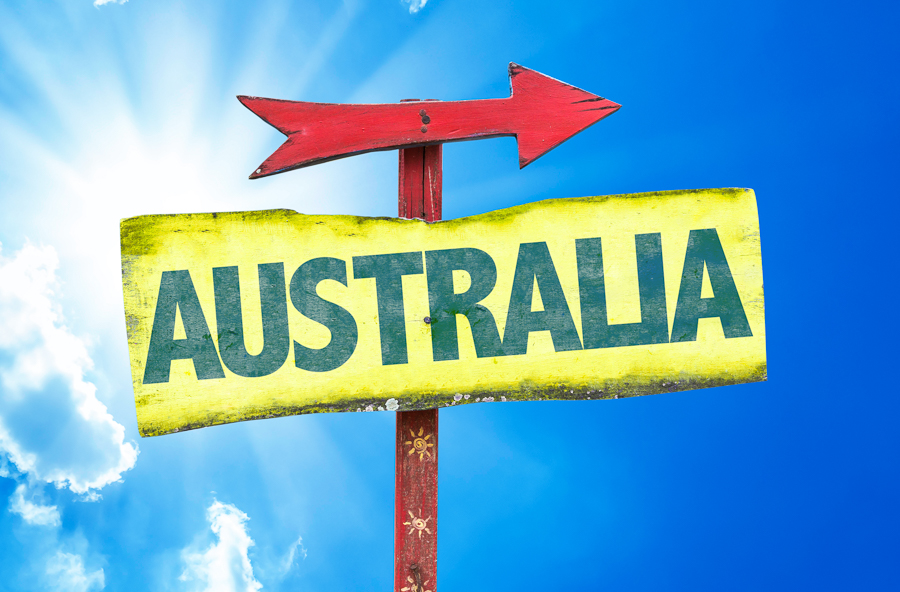 3. New Zealand
There are 44 countries with reciprocal working holiday agreements with New Zealand, including the United States, the United Kingdom, and Canada. Canadian and UK citizens can work up to 23 months, while United States citizens can work up to 12 months.
You are not required to lock down a job in advance and can start your search once you arrive in New Zealand. While you're allowed to work in any type of position, seasonal outdoor work and other traditional backpacker jobs are typical. And best of all, New Zealand has the 3rd highest minimum wage ($17.70 New Zealand Dollar) in the world.
Click here to learn more.
4. Japan
In order to apply for a working holiday in Japan, you need to be between the ages of 18 and 30 (18-25 for Australia, Canada and Republic of Korea), and come from one of the eligible countries. Visas are given for up to one year in length, but can be extended for citizens from New Zealand, Australia, or the United Kingdom.
Teaching English in Japan is one of the most accessible jobs to secure if you're from an English speaking country. But if you're able to speak Japanese, you might be able to get a job in a retail store or hotel. And depending on your education and experience, Japanese companies may hire you for an office job.
5. USA
Working holiday visas for the United States are offered through the J1 Visa Exchange Visitor Program. In order to come to the US, you'll need to be invited by a sponsored organization to either work or study.
Depending on your skills and eligibility, you can apply for a variety of sponsored work programs. For example, you can work as a lecturer, researcher, intern, physician or teacher.
But if you don't have experience in these fields, you can also apply for the Summer Work and Travel J1. If you are a current full-time student or recent (within 12 months) graduate, you can obtain a 4-month visa to work in a seasonal or temporary job. And, Australian and New Zealand citizens are able to obtain a 12-month visa for the Summer Work and Travel J1.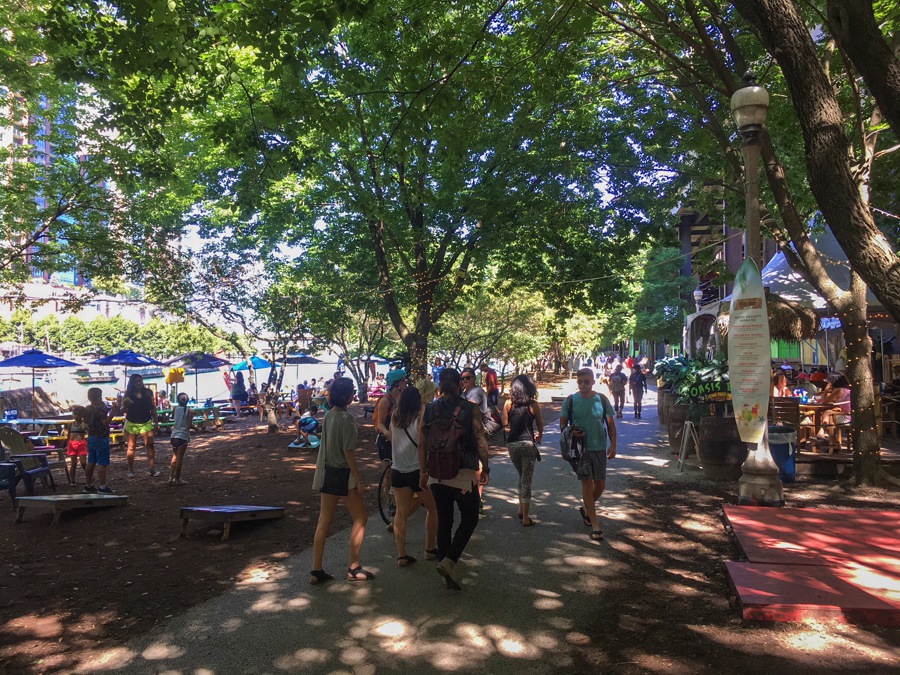 6. The UK
Citizens between the ages of 17 -30 from Australia, Canada, and New Zealand (along with six other countries) can apply for the working holiday visa in the UK. Referred to as the Youth Mobility Scheme, travellers have the opportunity to work in England, Scotland, or Wales.
Although you are allowed to stay in the UK for 24 months, you can only work for up to 12 months. However, you're allowed to work in any industry you want!
7. South Korea
Most working holiday visas for South Korea are given for 12 months, but citizens of Australia, Canada, and the UK can apply for a 24-month visa. If you're from the US, you can live and work for up to 18 months on the working holiday visa scheme in South Korea.
You must be between the ages of 18-30 (or 25 depending on your nationality) and have proof of funds, a clean police record, and a return ticket back to your home country. Click here to learn more.
8. Ireland
Australian, New Zealand, and United States citizens aged 18-30 can apply for a one-year working holiday visa in Ireland, while Canadian citizens aged 18-35 can apply for a two-year visa.
Dublin is one of the largest tech-cities in Europe, which means there is a plethora of engineering, IT, and software support and development jobs available. But if you're looking for more temporary work, it's common to be hired as an Au Pair, or in the hospitality and tourism industry. Click here to learn more.
9. Germany
There are currently 11 countries that can apply for a one-year working holiday in Germany, including Canada, Australia, and New Zealand. Although you must be between the ages of 18-30 (or 35 for Canadians), the specific restrictions of your working holiday visa will vary greatly depending on your nationality.
For example, Australian citizens are allowed to work in Germany for up to 12 months in one or more job positions. On the other hand, Hong Kong citizens are required to change jobs every three months during their program.
And while you might be able to find work in larger English speaking cities such as Berlin or Munich, it might be harder to land a job without knowing some German. Consider taking German language classes if you're hoping to secure a more permanent or professional position. Click here for more details.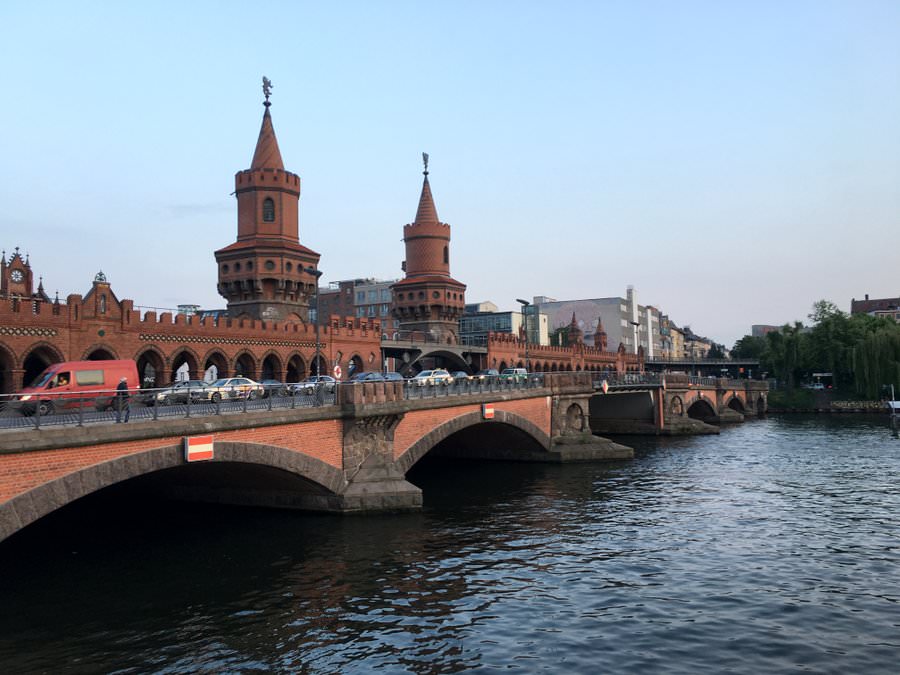 10. Hong Kong
To apply for a working holiday in Hong Kong, you must be between 18-30 years old and a citizen of Australia, New Zealand, Canada, the UK, or one of the other nine eligible countries. Only a certain number of applicants are accepted from each country, so you should apply as early as you can in order to increase your chances.
The conditions of your work visa, including the length of employment, will vary depending on your nationality. UK citizens are allowed to work for the same employer for the duration of their visa, while Australian, Canadian, and New Zealand citizens must change roles every three months. Click here to learn more.

How To Apply For a Working Holiday Visa
The application process will vary from country to country. But on average, the process should follow these general guidelines:
Step 1: Choose where you want to have a working holiday. Your age, nationality, financial status, etc., will all determine if you are eligible for the country's specific working holiday program.
Step 2: Check the application deadline. Some working holiday programs have rolling admissions, which means they accept applications throughout the year. Others may be offered on a first come first serve or lottery system basis.
Step 3: Review the specific application requirements and gather the necessary documents. This can include photos, work and education history, health reports, etc.
Step 4: Fill out your application.
Step 5: Submit your application and pay any associated fees. Most countries allow you to submit everything electronically. However, some programs require you to submit your application either through the post or in-person with the embassy or immigration department.
Step 6: Receive confirmation from the working holiday program. Processing time varies between countries, so you should always check the average time listed on the application website. Feel free to follow-up with the appropriate office or department if necessary.
Step 7: Get your visa! Some visas are sent electronically, while others require that you get a physical stamp in your passport.
Congratulations! You're one step closer to work and travel in a new country. Once you have your visa, it's time to start the job hunt.

Types Of Jobs That Are Available On a Working Holiday
There's a diverse range of jobs available for travellers on a working holiday visa. However, your line of work will depend on the country and the program issuing your visa.
What Are Common Jobs on a Working Holiday?
The most common types of jobs for working holiday participants reside in the hospitality and tourism industry. This includes bartending, waiting tables, and working in a hotel or resort. Many of these jobs are offered as either full-time or part-time work.
Another option is working a seasonal or temporary job. Depending on what part of the world you're visiting, you can get hired as a ski instructor, working on a farm, wilderness tour guide, or beach lifeguard.
Teaching is also an excellent job for those travelling to a country where English is not the first language. For example, English teachers are in high demand across Asia, although you will likely need extra experience or certification to get hired.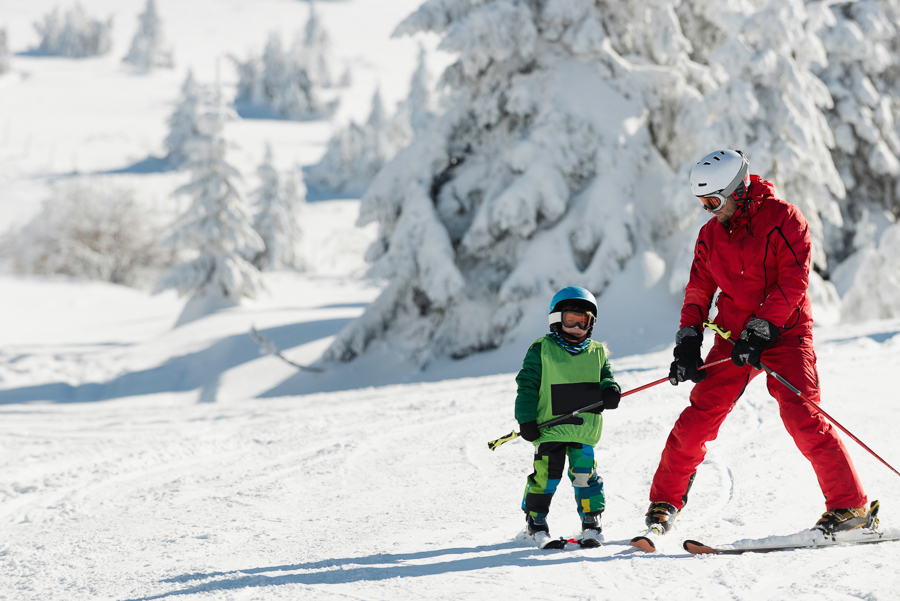 Are There Any Job Restrictions?
Some countries offer open work permits, which allow you to work in almost any industry and for any length of time. In the United Kingdom, you can work for the full duration of your visa. And in Canada, you can get hired for any line of work, including full-time or office related jobs.
But other countries restrict what type of job you can have. For instance, Australia limits your duration of work with each company to six months. And depending on your nationality, Germany may only allow you to work mini-jobs, which means you can only earn a certain amount per month.
But generally speaking, every working holiday program prohibits work that is considered illegal. And most countries do not allow you to set up a new business, and you most definitely cannot work in commercial sex services.

What Can I Expect From The Working Holiday Program?
While living and working in a new country is exciting, it can also be overwhelming, especially if you've never left home before. But with a few helpful tips, you can make the most of your time abroad!
Budgeting is Key
Travelling is expensive, and moving to a new country can cost more than you initially anticipated. You'll have to pay for flights, accommodation, travel insurance, and other necessities you may need to move abroad. By creating (and sticking to) a set budget, you can make sure your funds last the entirety of your working holiday.
Even if you plan to earn money during your working holiday, you should come with some cash in your savings. Accidents can always happen, and the last thing you want is to be stranded without a place to stay or a way to get back home.
Travel Insurance is Crucial
When you move abroad, you will likely need to purchase a new travel and health insurance policy. Once you leave your home country, you are probably leaving your domestic health insurance network as well. And if you get sick or need to visit the hospital during your working holiday, you'll be thankful to have coverage.
Without travel insurance, you could be stuck paying your medical bills out-of-pocket, which can cost thousands of dollars. Even if you never use it, it's always best to be prepared for the worst! Your health (and your wallet) will thank you.
Be Open and Friendly
Making friends and acquaintances is one of the easiest ways to feel at home in your new country. While it may be nerve-wracking to put yourself out there, building or joining a community of other like-minded people will make your transition to a new country much more manageable.
There are many ways to find friends once you move abroad. Join local meetups, attend social events, hang out with your new co-workers, or simply start conversations with other people in bars or cafes!
Final Thoughts
A working holiday program lets you see the world from a new perspective. And, unlike a short two-week holiday, living abroad gives you a deeper appreciation for different countries and their respective cultures. Not only do you get to try different foods and meet new people, but you also get to discover more about yourself. You might be surprised to learn how much a location change can impact your outlook on life!
Best of all, you don't have to put your desire to travel on hold to start your career. With a working holiday, you can get real-life work experience while earning money to fund even more travels. Take weekend trips, head outside the city, and see as much as you can during this short period of time.
Travelling and living in a new country is a rewarding experience that few people have the opportunity to do. And since working holidays aren't offered to everyone, why not take advantage of them while you can?
Like This Article? Pin it!