Start a blog in 14 Minutes & design it like a pro… even if you're not tech-savvy.
+ Get Our Blog Kickstarter Course $1,356 FREE.
Join our tribe of new bloggers & get a head start.
I'm here to help you on your journey. I update the course frequently and answer your blogging questions every day in our Private Blogger Support Group which comes free with the course. Join 500+ new bloggers in our community where we help bloggers grow their blogs, share their stories & earn money.
Already have a blog? Click Here to purchase Blog Kickstarter Course.

Here's What

Our Students Say
Below are comments from students taken directly from our Facebook group. We do our best to help every course student to succeed and this effort is reflected in their testimonials. We have countless comments like this and more come in as we continue to help our bloggers grow.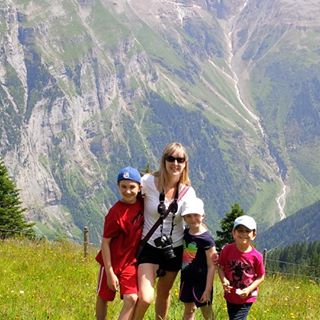 The help that I've received from the Goats has been incredible. I started my blog three months ago with no computer experience at all; just a love of travel. From day one, Nick has responded to my emails and messages. The course is easy to understand and can be put into place in pieces so it isn't overwhelming.

I'm still adding things from the course. The Facebook page took everything a step further. It has become my first go-to place when I have a question or have run into trouble. Those on the facebook page are incredibly helpful but, not only that, Nick is a regular who gives advice for each and every question. It's a true community.
Joanne Gillam-Norman
Blog Course Student
It's never been difficult for me to locate information on the Net as I love Thinking Out Of the Box BUT your Beginners Blogging Course allowed me to Jump Ahead of my research as You've done All the hard work. I'm now even more Confident that I know I can make a success at this while enjoying what I love (Travel).

It's great on this FB Group to listen to issues and success stories and I know I'm going to meet up with some of you Somewhere In The World. I also know that your SEO course is going to save so much time. You guys Keep It Going and it's a Pleasure to Learn from You.
Paul Alexander-Barrington
Blog Course Student
I've seen so many 'motivational people ' out there only interested in your money. Nick and Dariece have been wonderful. I couldn't have even attempted a blog without there modules and guidance.

I was looking for a new direction and am so glad I found the goats. I feel excited about the possibilities ahead and know there is support from the group and the goats when I need it.

I cannot recommend them enough. Thank you Nick, thank you Dariece and thank you to the group.
Dawn Thomas
Blog Course Student
Click Here to read more testimonials…
Why

Start a Blog?
Starting a blog was the best decision we ever made. Creating something around your passion and sharing it with the world is incredible, but making money while doing it is even better.
There are a lot of bloggers out there who can show you how to start a blog. In fact, pretty much every blog on the internet has a "how to start a blog" page on their site so that they can earn money from hosting commissions.
But that's not my goal here. My goal is to help you start a blog and grow it into a profitable online business as quickly as possible. We are the only blog that's offering a 6-Module Video Training Course, a 200-page ebook, and Facebook support for free to new bloggers.
In the course, we'll show you how to start, build and design a professional blog and how to monetize it so that you can make money. Plus we're here to help you along the way.
How do blogs make money?
Mostly through advertising and affiliates – which you'll learn about in the course – but as an example, this site you're reading earns multiple 6-figures per year. When we started all we hoped for was to earn enough money to pay for travel!
We knew nothing about blogging and we definitely didn't have a video blogging course, ebook and support group to help us out. It sounds cliché, but if we can do it anyone can.
To prove that my strategies still work, I started a brand new site in a different niche (not travel) and after just 9 months it was earning $4,500 per month. Even if you just want to start a blog for fun, it's always nice to have the opportunity to earn a bit of extra cash!
That blog was so successful that I started another one in 2021 (in another niche again). I'm sharing the successes (and failures) only with the students in my blogging course, and I show exactly how I'm growing my site, monetizing it, and designing it to look professional.
Can you do it?
Starting a blog and designing it to look great is easy (as you'll see in the training). Building a blog to the point that you can quit your job, travel full-time and live off of it will take time, work & commitment. But you don't have to work a lot of hours to earn money from blogging.
If you're consistent and work at it, you can have it earning money in as little as six months (my latest blog earned money after 45 days!). Our course will help you get there, even if you're not at all tech-savvy.
We currently work no more than 15 hours per week on our blog. We travel and live abroad full time and we live a life we couldn't have dreamed of. Why wouldn't we want to help other people start a blog and share this incredible lifestyle with more people?
Can't think of a name? Don't worry. The video below will show you how to start a blog without a name today. Then, whenever you've thought of a name, you can simply add it to the website for free. That way you can take advantage of our discount and the free course while it's still available.
Click Here to read our students' incredible success stories.
Disclaimer: All of the links to Bluehost are affiliate links, which means we receive a commission for any purchases you make using our links. It doesn't cost you anything extra, in fact you will save 60% off the cost of the blog using our special link, but this commission is the reason we're able to offer so much for free and it helps to keep this blog running so we do appreciate your support.
Here's How To Get Started
It is possible to start a blog for free, but if you want your blog to have the potential to earn money one day, then you must own the domain (ie: www.yourblog.com) and host the blog online. It'll only take 10 minutes to set up and using this page you can take advantage of our special 75% off link at Bluehost, so you'll pay $107 $47 today. For now, all you need is 5-10 minutes and you'll have your blog up and running, complete with a beautiful-looking design.
Can't think of a name right now? Don't worry. The video below will show you how to start a blog now and add the name later for free. That way, even if you haven't chosen a blog name yet, you can take advantage of the free course and discount before it expires.
Click Here to read a few of our students' success stories.
Step 1: Follow The Video To Start a Blog
I'm here to help you on your journey. I update the course frequently and communicate in the private VIP Facebook group every day answering your questions and helping you understand the world of blogging.
Already have a blog? Click Here to purchase Travel Blog Kickstarter Course.
Step 2: Download The Course
The video above will show you how to start a blog. Once you follow the steps in the video to start your blog with Bluehost, you will receive an email that will give you full access to the Travel Blog Kickstarter Course via email. This course and material are only free for those who start a blog from this page. Our course access is connected to Bluehost, so you must actually start a new blog using the above video in order to get access.
Already have a blog? Click Here to purchase The Travel Blog Kickstarter Course.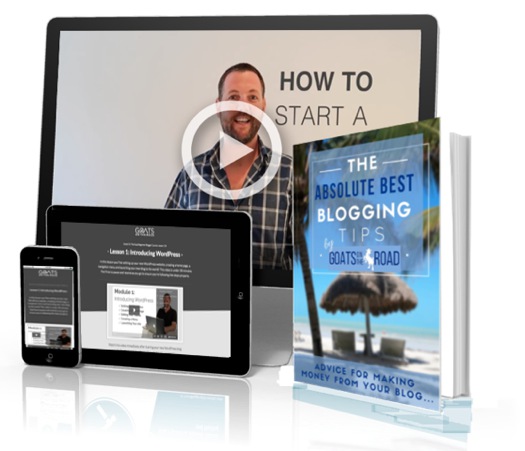 Step 3: Blog Like a Pro
Follow the link in my email to access our Blog Kickstarter Course. This easy-to-follow, 6-part video training will walk you through all of the steps you need to design and grow a professional website/blog on any topic. Follow along with the course videos & materials and use our online support group to answer all of your questions along the way.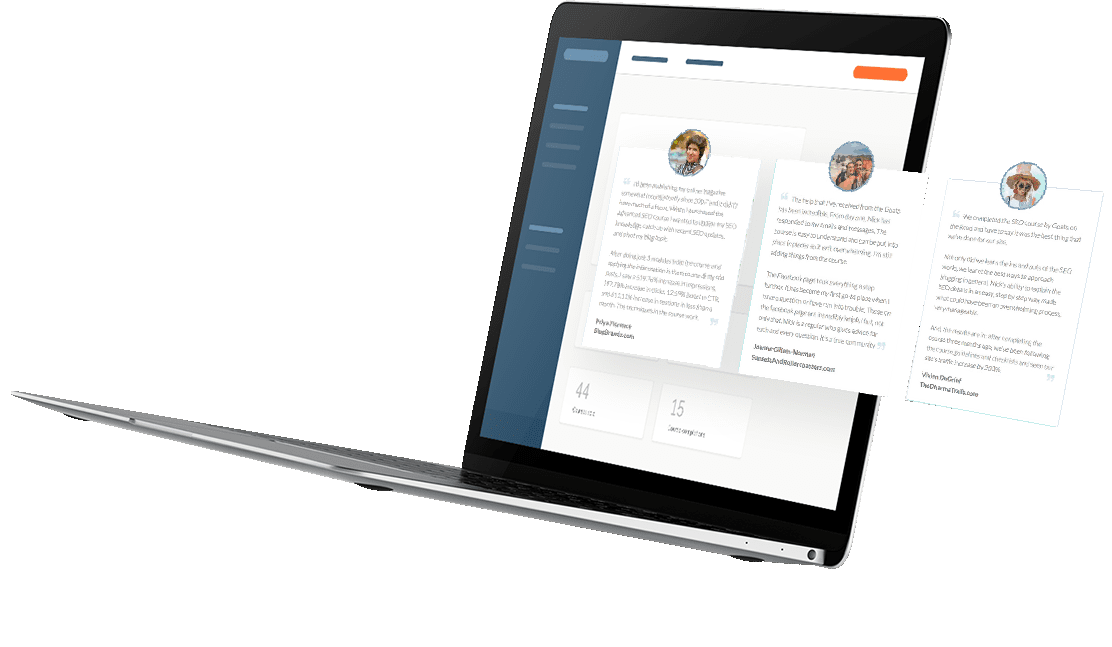 Pricing & Costs
Full WordPress Walkthrough ($129 Value)
Blog Design Masterclass ($199 Value)
Viral Post Writing Blueprint ($499 Value)
24/7 Support Facebook Group ($129 Value)
156-Page Blogging Tips Ebook ($29 Value)
TOTAL VALUE = $1,356
JOIN OVER 1,000 NEW BLOGGERS NOW
GET ACCESS FOR FREE
All you have to do is start a blog through Bluehost (a world-leading web host) at you'll get our most beginner-friendly blogging course absolutely free. Make sure your blog starts off on the right foot. Give yourself a massive headstart with our free blog. Plus, if you're not happy with blogging, the course, or Bluehost, you can get your money back for 30 days.
Already Have a blog? ☞ Purchase The Course Here
This course is perfect for you if…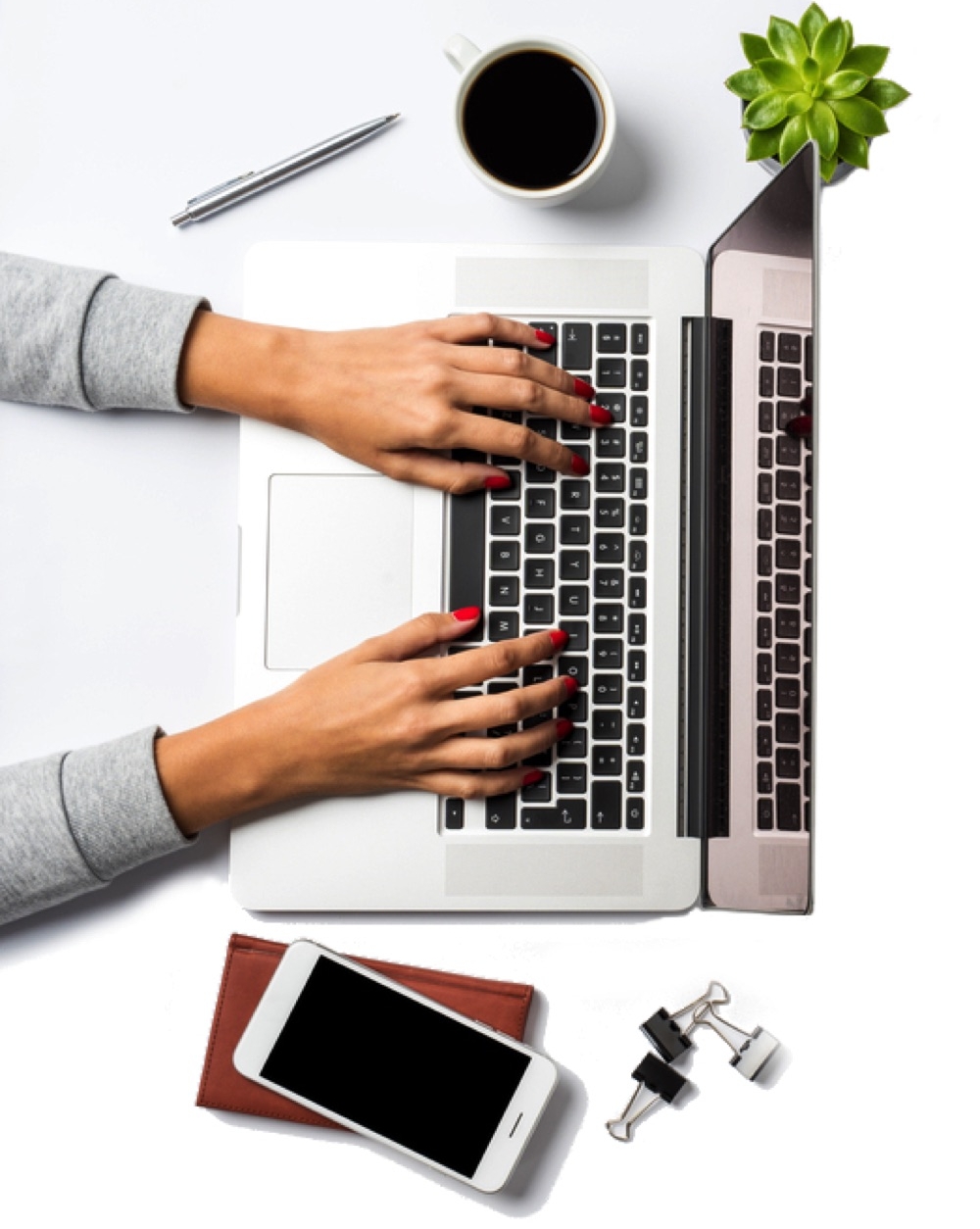 You're A Complete Beginner
I'm going to walk you through every single step of creating, designing and growing a brand new blog. Even if you've never heard of WordPress and have no idea how to even write a blog post, I'll show you how in easy, step-by-step video tutorials.
You're Not Tech Savvy
Don't worry! You don't need to be tech savvy to build a successful blog. You just need someone there to show you how to do the basics, and after that you'll be able to publish posts, add photos and build up your blog.
You Need Help Along The Way
I'm in the Private Facebook Group every day answering questions and helping all of the new bloggers get started. You'll have me, and hundreds of other bloggers to help you overcome any hurdles you find along the way.
You Can't Think of a Blog Name
I'll show you how to start a blog with a temporary domain name and change it for free later, whenever you think of the perfect name.
You Will Learn How To
Start A Blog In Any Niche (Not Just Travel)
Write Awesome Blog Posts
Add Photos, Links, Videos & More.
Master The Basics Of WordPress
Design A Professional Looking Blog / Website
Grow An Audience And A Brand
Make Money From Your Blog
Full Blog Training
Step-by-step instructions on how to start, grow and monetize a successful blog in any niche.
Check-lists, Charts & PDFs
Our downloads will ensure that you're taking all of the necessary steps for your blog to grow.
Easy Video Tutorials
Follow our series of easy blogging tutorials that will take you from a complete newbie to an intermediate blogger.
Private Facebook Group
Join over 500 other bloggers and myself helping you every step of the way in our highly-engaged private Facebook community.
Invaluable Email Training
Not only will you get the course and course material, you'll also be added to our ongoing blogging email list for new bloggers.
30-Day Money-Back Guarantee
If you're not happy for any reason within 30 days, Bluehost will give you a full refund. No questions asked.
A WELL THOUGHT OUT CURRICULUM
Follow Along in 6 Easy Modules
Blogging doesn't have to be difficult. Simply follow along through our 6-step program and you'll be ready to blog with the pros. From writing posts and adding photos to designing a great-looking website and monetizing it, our Travel Blog Kickstarter includes all of the tools you need to be a successful blogger.
Full WordPress Walkthrough
($129 Value)
Duration: 12 videos / 6 PDFs
A step-by-step, easy walk-through of how to set up the complex settings of WordPress and how to design a theme and create a home page.

Blog Design Masterclass
($199 Value)
Duration: 9 videos / 6 PDFs
Learn how to quickly and easily design your blog using professional, fast-loading templates that you can customize in just a few clicks.
Viral Post Blueprint
($499 Value)
Duration: 5 videos / 9 PDFs
Learn how to write blog posts that Google and your readers will love. Drive traffic to your new blog by following my easy blog post writing framework.
Program & Plugin Stack
(Free)
Duration: 2 video / 2 PDFs
My entire list of plugins, programs, & apps that will save you hundreds of hours in your blogging career. I've tested hundreds and dn
Blogger LaunchPad (Priceless)
Duration: 4 videos / 2 PDFs
Ready. Set. GO! How and when to effectively launch your blog to the world. You don't want to mess this part up! Follow my 6 simple steps to a successful launch.
10X Blogging Success Schedule (Priceless)
Duration: 7 videos / 4 PDFs
Exactly what you need to do on a day-to-day basis after launching your blog to maximize its success. I give you exact schedules, charts, and worksheets to ensure you give yourself the best shot.
Beginner Blogger Tips eBook ($29 Value)
The most useful blogging tips eBook you'll ever find online. Tips to take your blog from a hobby to a full-time income-replacing career.
VIP Blogging Facebook Group ($500 Value)
An active community of 500+ bloggers who help each other to grow their blogs, plus, I am in the group every single week answering questions and giving feedback.
$1,356 Value (FOR FREE!)
Free Downloads Included:
Extremely Useful Emails To Help You Grow
Home Page Check-List & Ideas
Blog Post Writing Check-list
Formatting & Hot Key Cheat-Sheet
10 Best Free WordPress Plugins
Pages To Create PDF
Blogger Weekly Calendar
Pick a Blog Name
Widget Planner
How To Boost Blog Traffic
Explode Social Media
How & When To Monetize
and much more…
WHAT'S INCLUDED
Here is What You'll Get in This Course
Dozens of Easy-To-Follow Video Lessons (4+ Hours Total) With Actionable Steps To Take After Completing Each Module
Full access to our private Facebook Support Group where myself and the other bloggers can help you.
Free Downloadable PDF Organizers, Planners & Cheat-Sheets to Ensure You're Following The Right Path To Success
Easy To Follow Lesson Structure and Curriculum in Each Module to Ensure Easy Completion of The Course
This course has been a major help in getting me started on the travel blogging adventure! A few kinks here and there in my understanding of certain things and they have responded to every email I sent and answered all my questions! The course itself is worth its weight In gold so to speak. Not only did it help me along the path but helped motivate me more and more! Amazing program amazing people and am proud to have their continued assistance as I keep moving forward! And the add on Facebook page has been wonderful! Great to meet fellow travelers and learn from them more and more! Keep up the good work goats on the road!!
Tripper Daily
When I first saw the Goats on the Road course I was a bit sceptical. I was looking at different ways of making money online & had seen a lot of people wanting money. I was frustrated at how many seemed to be scams. I decided to give this course a go because at least when I was paying for my blog I was getting something extra for it. Well, I got a whole lot more than I could ever have imagined! Nick's videos give clear step by step instructions that are easy to follow even for someone who is totally new to this. The additional help sheets give you something concrete to refer back to which is great as you make your way through the course. As a teacher, I was impressed at Nick's ability to break things down and explain them clearly. The Facebook community is amazing! You'll not only get an awesome course, you'll get ongoing support and a new community of online colleagues who all want the best for one another!
Joe Needham
I started following the Goats when I was googling travel tips for an upcoming trip to Grenada. I saved the website for "future" use. I then went back months later when I was thinking of creating my own blog.

When they offered their beginner blogger course I went for it right away. I did not have any website building ability and was incredibly nervous to get started. The videos and tips and tricks included made the beginning process so much easier!

Since starting the blog the Goats also started the Facebook group for folks that did their beginning bloggers course. That group has been of infinite help! It is such a great forum to bounce ideas off of and to raise issues and concerns.
Sarah Bacon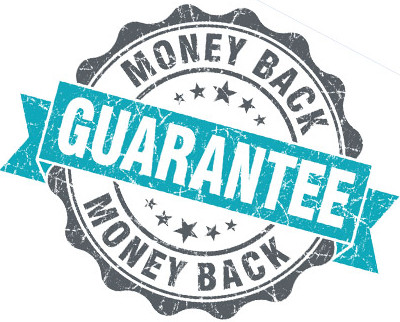 Increase Your Traffic or Get Your Money Back.
I'm so confident that the tools I'm going to give you in this course will grow your traffic quickly, that I'm offering 100% 30-day money-back guarantee for any students who don't see traffic growth from this course. I'm not trying to sell a course that doesn't work. If you're not happy for any reason within the first month, I'll give you a full refund. No questions asked.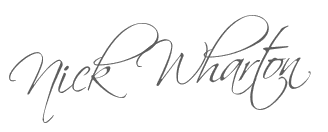 FAQs
Here are answers to some frequently asked questions:
Will I find this course useful?
If you want to grow your traffic quickly and can't seem to find the right information online with actionable, easy to follow steps, then this course will be invaluable to shave hundreds of hours off of your research time and growth period.
Is this course ONLY for travel blogs?
Absolutely not. Everything I teach in this course can be implemented on absolutely any type of WordPress blog! So whether you have a parenting blog, a tech blog or a recipe website, these SEO methods will work for you.
What happens after I purchase?
After you click the "ORDER NOW" button with your chosen package, you'll be brought to a secure check-out page where you can pay using credit card, PayPal, Stripe or other online payment methods. Payment will be 100% secure and after your purchase, you'll be sent an email with your username and password to access the course.
How long do I have access to the course?
You will get the course immediately after you purchase hosting and you will have unlimited, lifetime access to the SEO beginners course and course materials.
Will I Grow My Traffic?
If you follow every step in this course and follow The Ultimate SEO Scheduler exactly, then you'll definitely see your traffic grow.
What if I'm Not Satisfied?
We offer a full refund if you're not satisfied. If you're not happy with the course material for any reason, simply email me within 30 days of your purchase and I'll give you a full refund to whatever form of payment you used.
Why should I listen to you?
We've been blogging since 2012 and have grown our blog to be one of the top travel blogs online. We've done this by using these exact SEO methods to grow our traffic. We have plenty of experience creating courses and our students speak for us! Check out our testimonials!
Why is this course so expensive?
I spent months and months creating this course and I believe it's better than any other travel blog SEO course on the market. Similar courses go for upwards of $4,000 so I believe that this course is very well-priced, particularly because if you follow the steps in the course, you should be able to pay it off with the money you'll earn from the traffic you get!
If I have questions, do you answer my emails?
We answer every single email we receive and we have a dedicated support team at Bluehost who specifically works with bloggers who start their blog through Goats On The Road. No matter what, your problems will be solved. You can email me or utilize the amazing Bluehost live support chat where wait times are usually under 1 minute. Our FB Group also has over 250 members who are bloggers just like you. Upon purchasing the course, you'll get access to this group where you can ask questions and get them answered.
How much traffic do I need in order to make money?
There is no easy answer to this question because it varies greatly depending on your niche, the type of content you produce, and who your affiliates/advertisers are, but one thing is for certain, if you can reach 50,000 sessions/month on your blog (not too difficult to attain if you follow all of the steps in this course) you can turn on MediaVine ads (or similar) and earn up to $2,000 USD / month from ads alone... without having to do a thing! At the very least, 50,000 sessions will be worth around $500 - $1,000 USD / month on MediaVine. They have a minimum traffic threshold of 50,000 sessions per month though, so I'm going to help you get there!
Is this course up-to-date?
Yes. Since I created this course I've already added 5 new videos and 6 new PDF downloads and I'm continuing to add to the course and keep it up-to-date with the latest SEO trends, algorithm updates and SEO strategies. Also, I update the SEO Facebook Group 3 times a week and all of our students communicate and help each other stay current in the group.
Like This Post? Share it!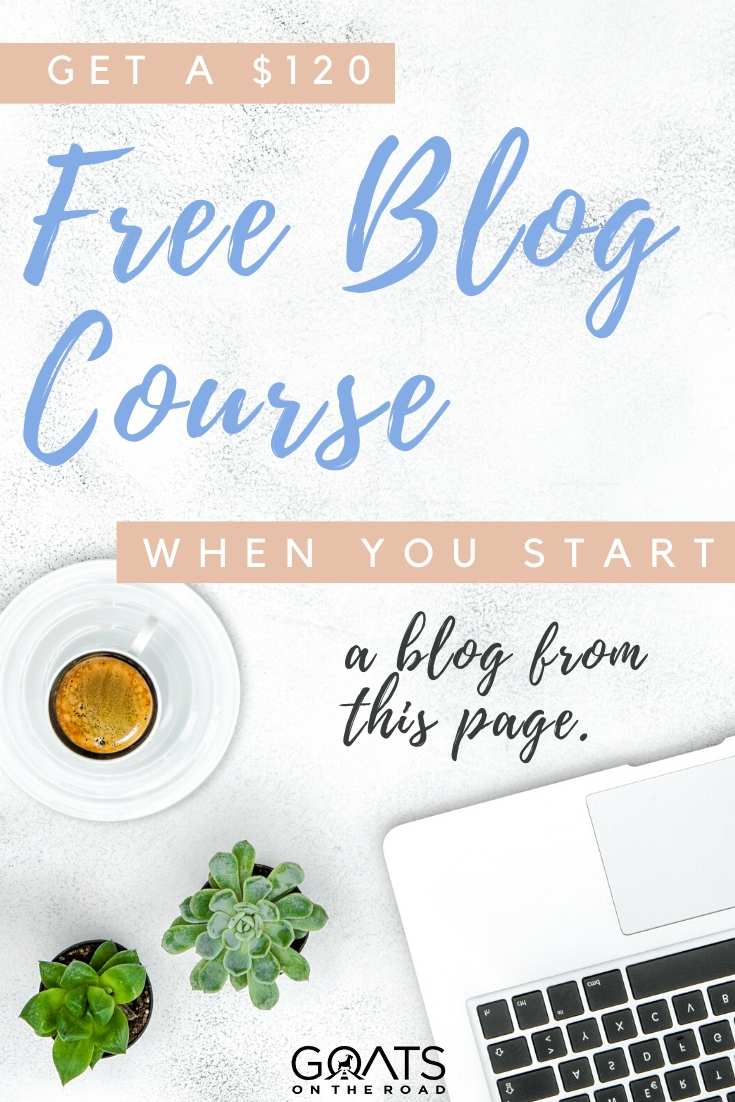 About the Author
Nick Wharton is the co-founder of one of the top travel blogs online today, Goats On The Road, and has helped thousands of people learn how to quit their jobs and earn money online. Now, with this course, he hopes to help new bloggers to get over the hurdles that come from growing a new blog to become a money-making business, show them how to do proper SEO and start growing a blog... the right way.
"My goal is to help new bloggers take their blogs to the next level."