When we set off from Canada to live abroad in China, we knew it would be awesome, but we didn't know it would be this amazing! We've travelled around lots, but apart from staying somewhere for a month, we had never actually lived anywhere overseas.
We were ready for a bit of a routine after being on the road for so long and living in Yangzhou while teaching English in China seemed like the best way to still experience a new culture, while having a bit of a break from backpacking.
[widget id="shortcodes-ultimate-2″]
We've been living in Yangzhou, China for 9 months now and are loving it.
Here are some of the many reasons why living in China is awesome!
1. Moving Into A New Apartment. Figuring out where you want to live when you first arrive somewhere is exciting. Looking at lots of places and trying to get across to the real estate agent (who doesn't speak English) that you want a one bedroom apartment, not a studio, is definitely entertaining. Finding our apartment in China took some time, but in the end, we're happy with it.
Teaching English is a great job, but there are so many more options out there for those who want to learn how to earn money and pay for travel. Check out our epic list of 101 Travel Jobs, learn how to find work, how much each job pays and what the work entails.
2. Witnessing Different Seasonal Changes. For some people, living abroad could mean seeing different seasons for the first time. For others, it could mean enjoying hot, sunny weather all year round or witnessing torrential downpours. Have you ever tried riding a one-speed bicycle through a typhoon? It's insane, but all part of the fun.
3. Forging Friendships with Locals. We've been living here for a while now and have our favourite little shops and restaurants that we go to for our fruits, vegetables, street-eats and the best Chinese food. From shop owners to colleagues, when living somewhere, you really get to know the local people on a closer level.
4. Seeing Something New Every Day. Each day we wake up we know there's going to be something new to see. China is full of surprises. From groups of women dancing in the park to old men playing with their kites and massive yo-yos, there's always something going on.
5. Exploring Your New City and Nearby Cities. Wandering around and discovering parts of our city is a great way to spend the day. Yangzhou is full of canals so we just pick one and walk along it until we're tired! There are also lots of nearby cities and towns that are just a bus ride away. Checking out the new surroundings is always exciting.
6. Using New Currency. Thinking in yuan instead of dollars is something that takes a bit of getting used to. Figuring out which bills and coins to give a shop owner can be a bit of an adventure at first, but ultimately, fun.
7. Trying Out A Different Language. Our Chinese is awful. We hardly know any…we can get from point "a" to point "b", buy some food at restaurants and ask a few basic introduction questions, but other than that, we suck. To be fair, Chinese is a difficult language. I'd suggest spending more time on getting to know the language of the country you are moving to.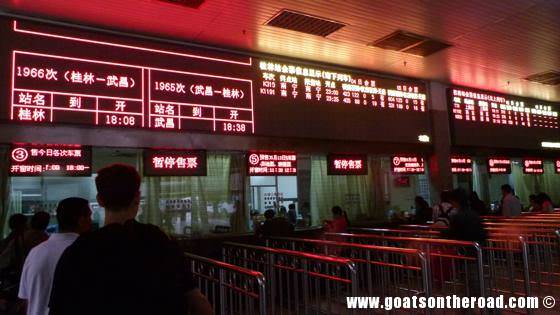 8. Eating Different Foods Everyday. For us, trying out new Chinese food is one of the best things about living abroad! There are so many dishes we hadn't even heard of and everything we try, we love. There are definitely some seriously strange street foods that we're not all that interested in trying, but for the most part…it's all delicious!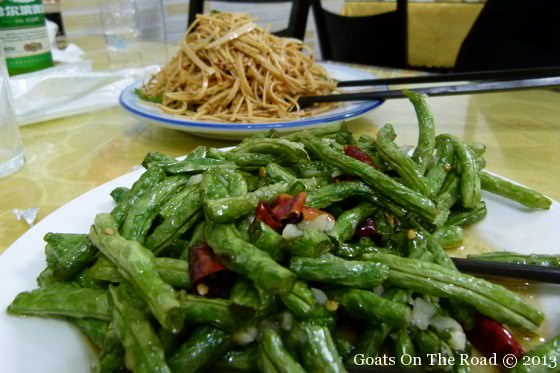 9. Learning About New Cultures. When travelling somewhere, you scrape the surface and learn a little bit about the country you're in. When you actually live somewhere, you really get to know about the customs and culture. We've found out so many unique things about Chinese people that we never would've known from just travelling here for a month.
10. Going To Work. Ok, so most people don't classify going to work a joy, but for us, it is! We teach English to adorable Chinese children, work only 17 hours/week and make enough money to save for travelling! That's a pretty good deal if you ask me. If you're living abroad, you're most likely working in a different profession than at home…change is exciting. There are numerous teaching jobs in China with Shane School. Click here to learn more and apply.
Not sure if you want to pack up your life and move to China? There's another option – you can Teach English online from home, or anywhere in the world! If you're from Canada or the United States, check out VIPKID and get paid to teach English online to Chinese students. If you're not from North America, don't worry, you can still teach online. Check out our article for details:
Packing up and moving to a new country may seem like a scary thing, but you only live once. Give it a try. What's the worst than can happen? If you don't like it, you can always move back home. Living abroad is an adventure and experience like no other…one we highly recommend.
Would you ever live abroad, or have you lived abroad before? Tell us about your experiences below!
Is This Article Worthy Of Your Board?
Disclaimer:Goats On The Road is an Amazon Associate and also an affiliate for some other retailers. This means we earn commissions if you click links on our blog and purchase from those retailers.