To say that Mexico is awe-inspiring is an understatement. This massive country is home to pristine beaches, bustling cities, ancient ruins, and colorful colonial towns. From barren deserts to soaring mountains, to hidden underground sinkholes, there's much to discover when you travel to Mexico.
Mexico also has a vibrant culture highlighted by one of the most famous cuisines in the world. Whether it's tacos al pastor on the streets of Mexico City, a delicious mole in Oaxaca, or fiery aguachile on the coast, your taste buds are in for a treat here — the food in Mexico is amazing.Most travelers to Mexico head there for a bit of sun, sand, and good times. You've got plenty of options for that beach vacation you've been craving here. This is a country that knows how to have a good time, and they'll make sure you have one, too.
For travellers, Mexico offers a depth of experiences that's hard to top. After visiting a few times, I got sick of missing Mexico and decided to just move there. It was the 2nd best decision I ever made! Join me for a comprehensive look at traveling in Mexico and start planning that dream trip.
Latest Mexico Blog Posts
Check out the blog posts we've about Mexico below. Having spent over a year and a half both living and traveling in Mexico, we have quite a few posts! We do our best to cover as many different places as possible so that you can better plan your next trip to Mexico. Whether you're a budget backpacker or a luxury traveler, we have a bit for everyone in the posts below. Don't miss our things to do posts and places to visit in Mexico posts.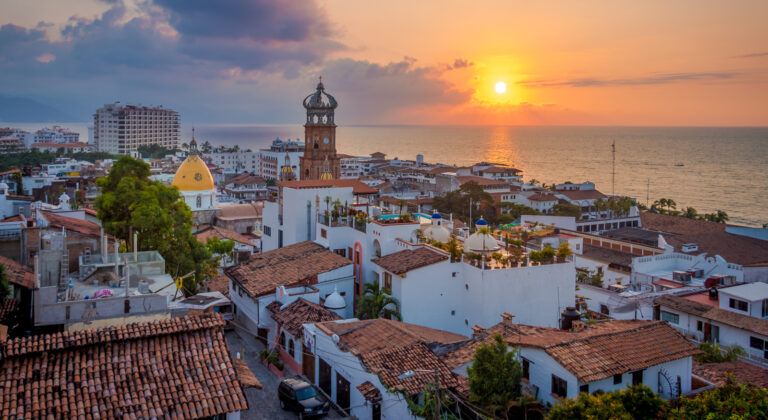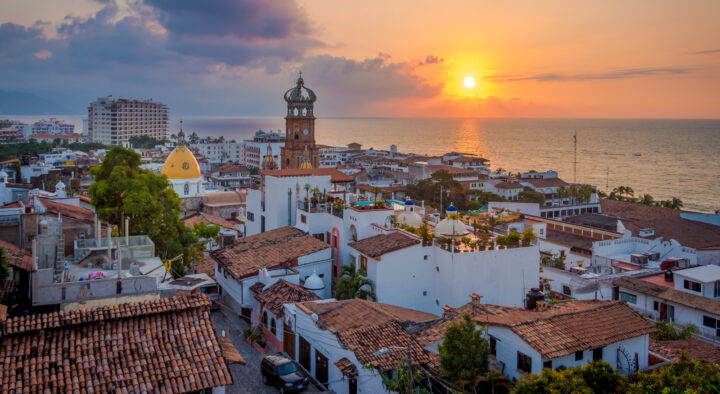 This helpful guide takes a closer look at where to stay in Puerto Vallarta. If you're dreaming of relaxing on ...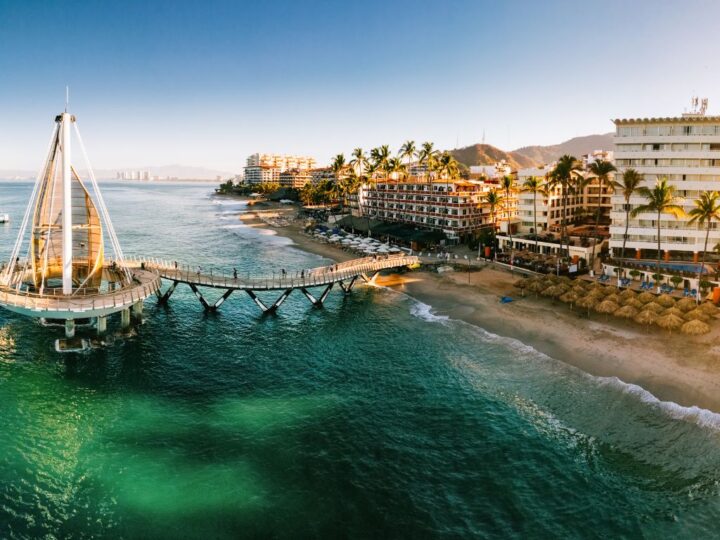 For digital nomads, living in Puerto Vallarta checks all the boxes. It's home to an international airport, plenty of coworking ...
Don't miss these 31 best things to do in Tulum, Mexico. From beaches and ruins to cenotes & bars, we've got you covered for your Tulum trip!
Plan Your Trip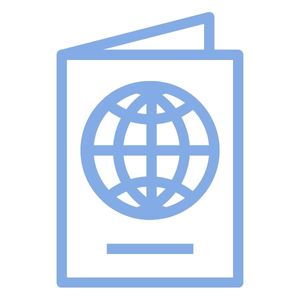 Visa Requirements
What you need to enter the country and travel for the duration of your intended trip.
Places To Visit In Mexico
There may just be too many places to visit in Mexico. We've travelled this amazing country for nearly six months in total, and we feel like we've barely scratched the surface. Trying to visit all of Mexico would take a lifetime, but knowing the best places to visit will help you plan your trip.
Mexico City
While you may be tempted to make a beeline for the beach, the Mexican capital is well worth a visit. The city is home to more museums than any city in the world, including the incredible Museum of Anthropology and Frida Kahlo House. You can also visit the only castle in North America on a visit to the massive Chapultepec Park, see the masked luchadores battle it out in the ring, hire a mariachi band to serenade that special someone, or party til the sun comes up.
Riviera Maya
This is far and away the most popular area of Mexico, and for good reason. Here you'll find some of the best beaches in Mexico, epic Mayan ruins like Chichen Itza, and countless opportunities for adventures. You can base yourself in bustling tourist centers like Playa del Carmen or Tulum, choose a quieter town like Akumal, or head out to the island of Cozumel.
Banderas Bay
On the complete opposite side of Mexico, you'll find the gorgeous Banderas Bay. Here you'll find the famous city of Puerto Vallarta, which has plenty of all-inclusive resorts but retains much of its unique Mexican charm. Up and down the coast, you're spoiled with options for other smaller towns to visit, such as Yelapa, Bucerias, and Sayulita.
More Places To Visit in Mexico
things to do in mexico
Mexico has long been one of our favourite places to travel to and the allure of this place comes from many different places. From the ruins and raw nature to the culture, cuisine and incredible festivals, this is a country that never ceases to amaze. There are so many things to do in Mexico that you may just find yourself planning your return trip before you even leave!
experience the culture
You may be surprised to hear that Mexico City has more museums than any other city on Earth, but it's true. Take a few days to check out some of the best ones, including Frida Kahlo's house and the impressive Museum of Anthropology. In the evening, listen to some mariachi and attend a lucha libre fight to see how Mexico does music and sport.
tacos & tequila
These are probably the two things Mexico is most famous for, and they're not hard to find here. Be sure to try as many varieties of tacos as you can; you can diet when you get home. Be sure to try the famous tacos al pastor – shawarma-style pork with a bit of pineapple juice cooked in. On the coasts, you'll find the best fish and shrimp tacos ever. If you're feeling adventurous, try the tender tacos de cabeza – made from the roasted head of a cow or pig. In the evening, hit up a cantina to sample some tequila or mezcal.
visit chichen-itza
Mexico is home to several ruins of ancient Mayan cities, but none is more impressive than Chichen Itza. It's very easy to visit one of the New Seven Wonders of the World from Cancun, so take a break from the beach and explore this fascinating place. One look at the incredible temple and you'll be glad you did.
see the luchadores
Lucha libre is a huge part of Mexican culture, so you should definitely catch a fight night if possible. The biggest and best shows happen in Arena Mexico in the capital on Tuesday, Friday, and Sunday. One of the best parts about seeing lucha libre is just how cheap it is. You can score ringside seats for around $20 and order up giant beers for $4.
learn spanish
Many travellers to Mexico are just starting out on a longer backpacking trip through Latin America. If that's you, you might want to brush up on your español while here. There are great Spanish schools all over Mexico, so take your pick! I thoroughly enjoyed my lessons at Spanish School Vallarta in PV. Maestro Melchor uses the famed Warren Hardy method, which you can also follow at the original school in San Miguel de Allende.
catch a footie match
Football is basically a religion in Mexico and Latin America at large. If you have the chance, be sure to catch a game while you're traveling in Mexico. Blend in with the locals by picking up on some of the chants and insults in Spanish. The best place to see a game is definitely Estadio Azteca in Mexico City, which is home to two clubs – Cruz Azul and Club America. There are 18 teams in Liga MX, so you can also catch games in cities like Guadalajara, Monterrey, Puebla, Morelia, and several others.  
More Things To Do in Mexico
Best Beaches in Mexico
Mexico has 9,330 kilometers (5,797 miles) of coastline so it's no surprise that the country is blessed with some stunning stretches of sand. Although most of the coast (7,338 km) is on the Pacific side where you can enjoy amazing sunsets, there is still a lot of places where land meets the Caribbean Sea – for those seeking the postcard perfect white sand and turquoise water.
Tulum
While the secret is out on Tulum and it's no longer a hidden gem, the perfect, powdery white sand and brilliant blue water is undeniable here. Plus you get a few awesome bars, decent nightlife and some great boutique hotels set right on the sand.
Isla Mujeres
Probably the coolest island, with some of the best beaches in Mexico, "The Island of Women" is a place blessed with plenty of white sand paradises. Rent a golf cart for the day and rip around the island for a few hours, stopping for a dip wherever you see a secluded cove along the way. Don't forget your snorkel gear!
Puerto Vallarta
We'd be remissed not to mention some of the breathtaking beaches on the Pacific Side and while Oaxaca has some honorable mentions, Puerto Vallarta makes the top 3 because it is set next to one of the coolest cities in the country. Check out the top 10 beaches in Puerto Vallarta.
Diving in Mexico
There are so many great places to get under the water and go scuba diving in Mexico. The Mesoamerican Reef System off the south coast of the Yucatan Peninsula is definitely one of the best dive locations on Earth, but freshwater cave dives and rocky dives on the west coast make Mexico a true diver's paradise.
Dos Ojos
One of the coolest dives you'll likely ever do and definitely one of the most popular cenote (freshwater underground cave) dives you'll likely ever do, Dos Ojos boasts cool formations and up to 100 meters in visibility.
Isla Mujeres
Pretty much any dive off of Isla Mujeres is going to be exciting, but a trip to the nearby Isla Mujeres National Marine Park is likely going to be one of the major highlights of your diving trip to Mexico. This park sits atop the Mesoamerican Reef which at 1,000 kilometers in total length from tip to tip is the second largest reef system in the world (next to the Great Barrier Reef.
Bull Shark Dive
This dive off the coast of Playa del Carmen has long been one of Mexico's most sought after dive locations. If you want to get up close with these enormous predators, you can swim with about a dozen or so that mysteriously show up on these shores every year.
Hiking In Mexico
While the steamy coastline might be a little too hot for long treks, the mountainous interior of the country makes for the perfect hiking conditions and there are some excellent trails to be discovered. Plus, not many people visit Mexico on a hiking holiday so you can find a piece of mountain paradise all to yourself.
Desierto de los Leones
This is a very popular day hike from Mexico City, so while we mentioned that you may have some hiking spots in the country to yourself, this isn't one of them. If you have some extra time, you can plan a hike to the peak of Cerro San Miguel, which rises 3,780 meters (12,400 feet) above sea level.
Copper Canyon
For those seeking a great multi-day hike, look no further than Copper Canyon. This area actually comprises of six canyons, but most people head to the Tararecua Canyon where you can take part in an epic 5-day trek that has been named by National Geographic as one of the best treks in the world.
Tepozteco
This is one of Mexico's easiest and most accessible day hikes. Located in the small town of Tepozteco just 82 kilometers (51 miles) south of Mexico City, hiking up this 365 meter (1,200 foot) peak is a bit challenging, but because it's low altitude you'll even find children and the elderly hiking it. Atop is a 900-year old Aztec Pyramid that makes the climb worthwhile.
Mexico Travel Budget
Mexico definitely offers a great bang for your peso. Sure, you could easily burn through your bank account by staying in all-inclusive resorts and hiring a private driver, but budget travellers will do just fine here as well. How much you spend is really up to your and your individual tastes.
Starting on the budget end, it's possible to find a bed in a dorm room for as little as $10 a night. If you're cool with street food, you can fill up on some of the best tacos you've ever had for just a few bucks. Those with money to burn can spend upwards of $300 a night on massive all-inclusive resorts on the coast or high-end hotels in the cities. When you consider that this covers your food and bar tab, though, it doesn't seem that high.
overall Budget
$50 / day For 2 people
It's not surprising that the most expensive areas of Mexico are also the most touristy. That being said, even in places like Puerto Vallarta all you need to do is walk a few blocks from the beach to find things at local prices. Once you get out into the smaller towns and villages, you won't believe how cheap things are!
Travelling around Mexico doesn't have to break the bank thanks to the country's budget airlines and excellent bus system. You can easily get to your destination cheaply and comfortably when traveling in Mexico. Let's take a closer look at some of the costs of travel here.
Cost Of Accommodation
One great thing about travelling in Mexico is that you can find accommodation to suit all budgets. There are plenty of backpacker hostels where it's easy to find a bed in a dorm room for $10-15. Couples or friends can find private rooms for a good price as well, usually around $30-50. Those looking to splurge have lots of options as well, from luxury hotels to all-inclusive resorts ($200-300).
Hotels in Mexico
Budget: In cities and towns not on the coast, it's possible to find double rooms with a private bathroom for as little as $15-20. In popular beach towns, you can expect to pay a bit more ($25-30 on the low end). For these prices you'll get your own bathroom but probably won't get A/C or free breakfast.
Mid-Range: Hotels in the mid-range in Mexico tend to be between $50-75 a night depending on where you are. At this price range, you can definitely get rooms with a private bathroom and A/C. Many mid-range hotels also offer free breakfast and things like international channels and a workspace in the room.
Top-End: The sky's the limit when it comes to top-end accommodation in Mexico. Coastal cities boast several options for all-inclusive resorts, which usually come with a price tag of $250-500 a night. You'll have several pools, a private beach, and will be able to eat and drink all you want. You may, however, have to pay extra for things like WiFi. In places like Mexico City, you can score a 5-star international hotel room for as little as $150, but most cost somewhere in the $250-300 range.
Hostels in Mexico
Mexico has a great selection of hostels, so it's not hard finding a cheap and social place to stay. It's possible to find a dorm bed for around $10 a night. If you're a couple or a small group, you can upgrade to a private room with shared bath for around $20. Spending a few dollars extra can even get you a private en suite room. Many hostels offer free breakfast as well, which helps you cut down on your daily costs.
Cost Of Food in Mexico
When it comes to street food, you can find tacos for as little as $0.50. Even in local restaurants, you can get some of the best tacos you've ever had for a buck or less. Bigger, more substantial items like quesadillas or tortas are usually $2 or so.
If you're looking for a good meal on a budget, look for signs that say comida corrida. These local restaurants cook up classic Mexican fare for a budget to feed the masses around lunchtime. Eat a big lunch for cheap and then take a siesta – it's the Mexican way! Expect to pay around $3-5 for these depending on where you are and what you eat.
When going out to nicer restaurants, you can still have a great meal for a very reasonable price. Even in places like Playa del Carmen, you can sit down to a nice dinner for two with drinks and spend less than $50 each. Keep an eye out for specials and nightly deals and be sure to take advantage of those.
Cost Of Alcohol in Mexico
It's no secret that people travel to Mexico to party. As a very popular destination for spring break, weddings, and big holidays like New Year's Eve, the party is always raging here. Let's take a closer look at how much it costs to have a drink (or six) in Mexico.
Beer
Mexico loves its cerveza, and you're never too far from a cold one when traveling there. A beer costs less than $1 in supermarkets and convenience stores, and usually around $1-1.50 in a budget restaurant or dive bar.
You can expect to pay $3-4 in a nicer establishment. Imports and craft beers obviously cost more ($6-8) than local favorites such as Pacifico and Modelo. Mexicans love drinking their beer in a michelada. It's basically a Bloody Mary but with beer instead of vodka. These usually cost $3-5 depending on the ingredients.
Wine
While not nearly as popular, it's still easy to find a decent wine in Mexico. You can pick up a bottle from the store for $5-6, or pay about the same for a glass in a restaurant or bar. Of course, you can also spend a lot more if you want something really nice. Wine really isn't big in Mexico, though. Locals usually stick to beer or the harder stuff.
Liquor
It should come as no surprise that tequila is readily available and quite affordable in Mexico. A lower end brand only costs $2-3 from the store, but you'll pay for it with a bad hangover! It's better to pick up something decent from the duty free on your way in and spend $15-20.
Thankfully, it's also quite cheap to order drinks from the bar. You can get margaritas for as little as $1 even in touristy places like Puerto Vallarta. Fancier bars that make craft cocktails with tequila or mezcal usually charge about $6-7.
Of course, you'll pay more if you insist on drinking imported spirits such as vodka or whiskey.
If you go out for dinner and have a drink and then hit a bar or two, you can expect to pay around $20-30 total on booze depending on what you drink. I usually stick to local beers and rarely spend $20 on a night out. Of course, sometimes those tequila shots show up and you just can't say no…
Tipping
Tipping in Mexico is not always expected, but it's definitely appreciated. As far as dining out goes, you're not expected to tip when you eat from street vendors or at small hole in the wall restaurants. They'll usually have a tip jar, though, so toss a few coins in if you enjoyed your food. In nicer restaurants, a good rule of thumb is to leave a 10-15% tip if you enjoyed the meal and the service.
You don't need to tip taxi drivers in Mexico, but if you hired a private driver for the day it's nice to leave them a little something extra. If you go to a supermarket, be sure to give a little tip to the person who bags your groceries. They're usually elderly or very young and actually don't receive a wage at all. They work solely for tips, so don't forget to have some change handy.
Budget ($30-40/day)
By staying in dorms, using public transport, eating street food and finding free or cheap activities, you can keep your budget quite low.
Mid-Range ($80-100/day)
Spending a little more means you can get a private room, eat at decent restaurants, go out for a few drinks, and do a bit more sightseeing.
Top-End ($100+/day)
The sky is the limit a this point. There are plenty of Michelen-starred restaurants and luxury 5 start hotels in Mexico.
Money Saving Tips For Mexico
Mexico travel is already very budget-friendly, but there are still some things to keep in mind that can make your trip even cheaper. Here are a few money saving tips to help you out.
Check Budget Airlines
Mexico's budget airlines have some excellent deals if you book in advance. These include Volaris, Viva Aerobus, and Interjet. Try to figure out what domestic flights you may need and try to book them a few months out. Also remember that checked bags almost always cost extra, so go carry-on only if you can to save even more.
Shop Around For tours
While it's possible to book tours in advance online, this guarantees you'll pay the highest price for them. A better idea is holding off until you get on the ground and checking out a few different tour operators. It's always easier to get a better deal in person.
Travel in Low-season
Don't expect to find any good deals if you're headed to popular tourist areas over Christmas and New Year's or spring break. Visit Mexico in June or October, though, and you'll find some awesome deals. Last year we booked a night at a resort in Puerto Vallarta in June just for fun because it was half the price of what it is in busier months
Figure Out Local Transport
Public transportation in Mexico is efficient and cheap. You can ride the metro in Mexico City for about $0.50 and take local buses for even less. Forget haggling with drivers and getting ripped off on taxi rides and get around like a local.
Tipping in Mexico
In restaurants, it's good to tip about 10% on the bill, but while eating at small street food stands this isn't necessary (though always appreciated). At nicer restaurants, it wouldn't be uncommon to tip 15% if the service was excellent.
It's generally expected that you'll tip your bag porter about 10 – 20 pesos per bag and your cleaner around 20 – 50 pesos per night at nicer hotels.
If you have a guide for the full day, then a tip of around 100 pesos and if you take part in a free walking tour, the same tip applies.
There is no need to tip taxi drivers or Uber drivers in Mexico.
Off the beaten Path In mexico
Traveling Mexico is easy because there are so many places to visit, the buses are comfortable, the planes take off on time and there are more hotels, guest houses and resorts than one could count. But not everywhere in the country is an all-inclusive package holiday destination. Travel off the beaten path in Mexico and you'll find a place that feels worlds away from Cancun and Puerto Vallarta. You'll find authentic culture and cuisine at every corner… just be careful. Not all of Mexico is safe to travel.
Puebla And Cholula
These two smaller cities are very easily reached from the capital. Here you can visit the world's largest pyramid and several other archaeological wonders. Fun fact – Puebla is the only city in Mexico that actually has a Cinco de Mayo celebration, as it was here that a local army defeated the French in battle.
Mazatlan
Most travellers visiting the Pacific Coast of Mexico stick to the Banderas Bay region, which is home to Puerto Vallarta and other smaller beach towns like Sayulita. Further up the coast is another great city on the beach – Mazatlan. Try coming here during Carnaval, as they throw one of the biggest celebrations in the world.
other Off-The-Beaten Path Places in Mexico
Valladolid
Mexico is home to several colorful colonial towns. San Miguel de Allende and Guanajuato are both super popular amongst tourists and expats. If you're looking for a less gringo'ish experience, consider visiting Valladolid. It's easily reachable from major tourist hubs like Cancun and Playa del Carmen but is much quieter and less touristy. Read more.
Palenque
There are ancient ruins that you can explore all over Mexico. Teotihuacan outside of the capital and Chichen Itza are both great, but they're also both full of tour groups. If you're willing to put forth the effort to get there, you'll be rewarded by visiting the epic Mayan ruins at Palenque.
Manzanillo
Definitely our least favourite city that we've visited so far in Mexico, Manzanillo itself is charmless, dusty and loud, but it does sit next to one of the nicest beaches in the country. If you don't mind braving the hideous city center, nearby Santiago Bay is well worth a visit.
Ek Balam
If you're looking for another ancient ruin that's even less visited than Palenque, but nice and close to the rest of the major towns in the Mayan Riviera (like Merida), don't miss Ek Balam. This amazing ruin is set right in the middle of the jungle and it's breathtaking.
Mexican Cuisine
Unless you've been living under a rock your entire life, you've probably had some version of Mexican food by now. There's a reason that Mexican cuisine is one of the best countries for food. It's unique, it's diverse, and man is it delicious!
The Mexican diet definitely revolves around the tortilla. What potatoes are to the Irish and rice is to the Chinese, tortillas are to Mexicans. Just about everything is eaten in tortillas here, and the local tortilla shop is always one of the busiest places in town.
The food in Mexico also has a reputation for being spicy, thanks to the liberal use of several varieties of chilli peppers and the abundance of hot sauces on offer. Walk into a local taquileria, and you're bound to find 10-15 different bottles on the table. If that's not for you, never fear – it's not all super picante here.
Tacos, Tacos, Tacos!
Of course, the most famous Mexican dish is the almighty taco. Forget about Taco Tuesday – it's Taco Every Day here! If you know of a taco as a hard shell with ground beef, cheese, lettuce, and sour cream, you're in for a surprise. Chances are you won't find any of those things in your taco in Mexico! A typical taco is two small tortillas stacked together filled with something like skirt steak, seasoned pork, or chorizo.
Quesadilla
A quesadilla is basically the exact same thing as a taco but with plenty of melted, gooey cheese in the middle. They're usually a bit bigger as well, so you might only need one to fill up.
Ceviche
When traveling on the coast, you'll definitely want to sample some seafood. One of the best Mexican seafood dishes is ceviche. Made of raw fish, lime juice, and chilli, it's typically eaten with crispy tostadas or saltine crackers and served with a variety of hot sauces.
Mole
Mole is a type of sauce that comes from Oaxaca, and it's extremely popular all over Mexico. It's dark and has light hints of chocolate, so it's definitely not spicy. A common dish is chicken breast cooked in mole and served with rice and beans. It'll fill you up and won't light you on fire.
Best Restaurants in mexico
Pujol
Mexico City is home to three restaurants on the world Top 50 list, including Pujol. Located in the Polanco district and run by Chef Enrique Olvera. He adds his own inventive twist to Mexican street food classics. You'll want to book a table in advance here and it definitely won't be the cheapest meal, but it's worth it. A dinner for two with drinks here will likely cost just over $100.
El Arrayán
This is probably my favorite restaurant I've been to in Puerto Vallarta. It's a few blocks away from the ocean and has much more of a traditional look and feel than other places. The service is great and they even have live music on the weekends. Try their signature margarita and the duck carnitas, or the grasshopper tacos if you're adventurous. Expect to pay $30-40 per person if you order a drink.
Alux
There are tons of beachfront restaurants around Mexico, but not that many located inside a cave. This Playa del Carmen restaurant offers a very unique dining experience, superb service, and an extensive menu including fine seafood choices like Mahi Mahi in clam sauce. Dinner for two with drinks will run about $120-130.
Casa Oaxaca
Oaxaca is famed for having some of the best cuisine in all of Mexico, and this is one of the best places to try it. Located in a boutique hotel by the same name, they are known for using the best organic, native ingredients available to craft a very creative menu. Try fresh, wild mussels and pair them with a glass from their extensive list of local wines. A meal for two will most likely push $100 here.
The Currency in Mexico
Mexico uses the peso (MXN), which comes in bills of 500, 200, 100, 50, and 20. It's worth noting that the 200 and 20 peso notes are both green, which has caused many a tourist to make a costly mistake when paying for things. There are also 10, 5, 2, and 1 peso coins. As of June 2018, the exchange rate is $1 USD = 20 MXN. Download the XE app to keep an eye on the current rate.
How To Get Money
When it comes to spending your money, not all countries are created equal. It's important to know the best ways to take money out of your account. Traveller's checks are all but dead, but below are the best ways to take out your cash while traveling in Mexico.
ATMs: It's not hard to find an ATM in Mexico, especially in popular tourist areas where they want you to have easy access to your money. How much you're allowed to take out and how much the fee is depends on the bank. Generally speaking, the fees on the Mexican side are quite low ($1-2 per transaction), but you'll need to check with your bank at home to see how much they charge. Americans may want to consider opening an account with Charles Schwab, as they reimburse all ATM fees at the end of the month.
Cash Exchanges: Of course, there are plenty of cash exchanges ready and willing to change your money. In addition to airports, you'll find these in popular tourist zones. While it's perfectly fine to change money at such places, you never get a very good rate from them. Personally, I would only use the cash exchanges if there was no other option.
Credit Cards: Mexico is still very much a cash-based society, but it's becoming easier and easier to use a credit card. You'll have no problem using your card to pay for your hotel, flights or long distance buses, entrance fees, and at nicer restaurants and bars. Make sure your bank knows you're traveling Mexico and that you have a card with no foreign transaction fees and you'll be just fine using plastic for much of your trip.
The History of Mexico
Mexico gained its independence from Spain in 1821 after a long and bloody war. The country celebrates its Independence Day on September 16th, which is the day that the war with Spain was launched in 1810. The Mexican Empire that was formed after the war didn't last very long, and the country soon became a federal republic.The Mexican-American War saw the country lose a lot of its land to the US.
Basically all of the southwestern US plus California and Texas were once a part of Mexico. There would be several internal conflicts and changes in the government of Mexico in the following decades. Eventually, a new constitution was established in 1917.
The National Revolutionary Party was formed in 1929, and they have mostly held onto power ever since. It wasn't until the year 2000 with the victory of Vicente Fox that an opposition candidate took the presidency of Mexico. They soon took back power with the election of Enrique Peña Nieto, but he's on his way out as the country gets ready for elections this July.
Culture & Traditions
Every culture has its own unique culture and with historical differences come some particular traditions and behaviors that travellers should be aware of when traveling around any country. Before traveling Mexico, you should be conscious of the following customs.
Quinceañera
In Mexico, families hold a huge celebration for their daughter's 15th birthday known as a Quinceañera. This birthday represents the transition from childhood to being a young woman, and it's a massive fiesta with fancy clothes, lots of food, live music, and more
Mexican Time
When you travel in Mexico, at one point or another you'll hear someone mention "Mexican time." Things are very tranquilo in Mexico, with no one seeming to be in a hurry. Don't let it bother you and instead enjoy the more laid-back pace of life.
Right Now Might Take a While
Speaking of time, people in Mexico like to say ahorita when asked about when something might be done. While that literally means "right now," it actually means that it will probably take a while or might not happen at all. So if they tell you that your room will be ready ahorita, it's best to go take a walk and grab lunch first
PDA Everywhere
Mexicans are very affectionate, including in public spaces. Take a walk through a public park or the main square and you'll surely see couples young and old giving everyone a PDA (public display of affection).
Tipping
We've already talked in-depth about tipping in the budget section of this post, but basically in small cafeteria-style restaurants, you may not be expected to tip, while in most nicer sit down restaurants and restaurants frequented by tourists, 10-15% is expected and appreciated.
Pros of Travelling in Mexico
Mexico is an incredible country to travel in. I could go on and on about why I love traveling in this country, but I'll try to keep it short and sweet with a few of the biggest advantages.
The Food
Mexican cuisine is one of the most popular in the world, and it's obviously the best in the country itself. Not only is it very diverse and mouth-wateringly delicious, but it's also super affordable. You have to eat several times a day, after all, so it's always a plus when the local food is great.
Relaxed Visa Policy
Many travellers can spend up to 6 months at a time in Mexico without a visa. That's more than enough time to take an epic backpacking trip from coast to coast, or you can follow the lead of all the snowbirds who choose to live here for half of the year when it's cold back home in the north.
Ease of Travel
With several budget airlines and an excellent bus system, Mexico travel is very easy and affordable. Book those flights in advance for a great deal, and stick to the super comfortable buses for shorter distances.
Friendly, Fun Loving People
We can't talk about the pros of traveling in Mexico without mentioning the amazing locals. The people are friendly, welcoming, and super helpful. They also love to have a good time and want to make sure you have on while visiting their country.
Cons of travelling In Mexico
Not every place is perfect, and there are definitely some negative aspects of traveling in Mexico. Keep these things in mind before heading there:
Safety
While much of Mexico is very safe, there's still a lot of violence going on. It's mostly related to drug cartels and the border areas, but bad things can and do happen even in tourist bubbles like Playa del Carmen. Random muggings, kidnappings, and shootings do still occur even in the safe areas.
Spiked Drinks
In the past year or so, several stories have come out of people having their drinks spiked when staying at all-inclusive resorts. Many travellers have been hospitalized and some have even died. This is why I usually stick to beer and never leave a drink unattended, even at a fancy resort.
Gringo Prices
Whether it's getting ripped off by a taxi in Mexico City or paying way too much for a tour in Cancun, there's definitely a bit of gringo pricing that goes on in Mexico. Speaking Spanish helps a bit, but even then you'll pay more than locals for a lot of things.
Attitudes Toward Time
As I mentioned in the cultural quirks section, "Mexican time" is definitely a thing. People regularly show up at least 15-30 minutes late. It's also common for people to tell you that something will happen right away or very soon, when in fact it's going to take a while. This gets under the skin of many visitors to Mexico, so just be prepared to take it easy and not be in a hurry.
Our Mexico Travel Blog Posts
Sometimes the best way to understand a destination is through the lens of other travellers. Below you'll find our personal travel experiences and travel blogs from Mexico. We have travelled around Mexico and lived there for over 6 months in total at the time of writing and we plan to explore some more soon!
The People You'll Meet
Mexico is home to around 130 million people. It's actually the largest Spanish-speaking country in the world by far. It's also the 2nd most populous country in Latin America after Brazil. Mexico has a very diverse population, and it's also home to a sizeable expat population. Let's take a closer look at the locals and other types of travellers you'll meet.
The Locals
While all the people here are known as Mexican, there are many different ethnic groups that make up the country's diverse population. Since the colonization of Mexico, the indigenous groups have mixed with Europeans. Most people in Mexico are known as Mestizos, meaning they have indigenous and European roots.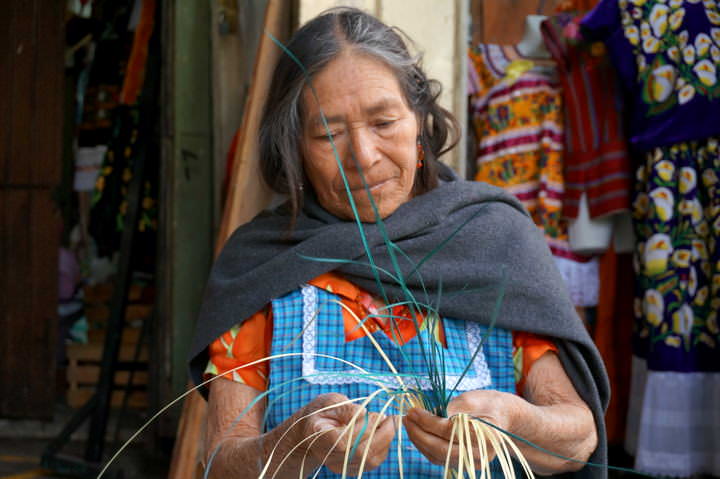 Of the indigenous groups in Mexico, the Nahua is the largest with a population of 2.5 million. It's a common misconception among travellers that the Mayans are no longer around, but that couldn't be further from the truth. There are still around 1.5 million Maya people living in Mexico today.
When you travel to Mexico, you'll quickly realize just how wonderful the people are here. They're very welcoming, friendly, and helpful. Mexicans are proud of their history and culture, and are happy to share it with you. They work hard and play hard. There always seems to be a fiesta of some sort going on here, full of music, laughter, and of course plenty of food and booze.
Types of Other Travellers
What types of travellers you bump into in Mexico really depends on where you go and what time of year it is. During the high season (November-March), you can expect to meet lots of snowbirds from the US and Canada who live in Mexico for half the year. Most of them are retired or close to it, and they tend to be pretty cool and easy-going.
If traveling there around American spring break, you'll be sharing the beach with loads of partying students.
Places like Cancun and Puerto Vallarta can get a bit wild during this time, so keep that in mind when planning your trip. Those not interested in being around a bunch of drunk 18 year olds may want to consider visiting at a different time.
During Semana Santa (Holy Week), many domestic tourists travel around Mexico, as well as plenty of people from other parts of Latin America. It's a very popular time for taking a family vacation, and beach destinations are packed to the brim throughout the week.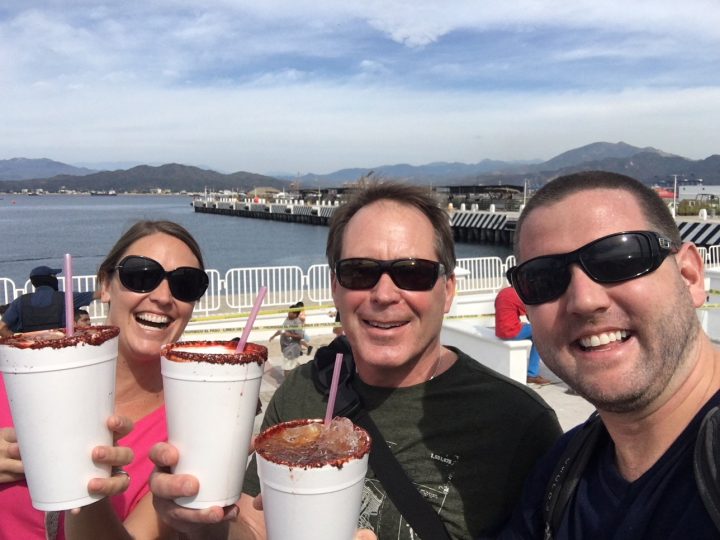 When backpacking around Mexico, staying in hostels, and visiting more off the beaten path places, you'll meet a very diverse cast of characters from all over the place. Mexico is one of the most popular countries to visit in the world, meaning people of all ages, ethnicities, and backgrounds can be found.
Mexico Facts
The Religion
A vast majority of Mexicans are Catholic, at around 83%. You may be surprised to hear that Mexico has the second largest population of Catholics in the world, behind only Brazil. The number has declined a bit in recent years, though, due to the increasing popularity of other Christian denominations. Around 10% of the population now identify as Protestant.
Sundays are definitely for going to church in Mexico, so you can expect the streets to be quiet and many places to be closed. Christian holidays such as Easter and Christmas are also a very big deal here. Easter in particular is the busiest travel time for Mexicans.
The Language
While Mexico doesn't have an official language, Spanish is far and away the most common. However, the Mexican constitution also recognizes 68 different indigenous languages as well. There are an astounding 350 different dialects spoken across Mexico.
There are about six million people in Mexico who speak indigenous languages. The most common is Nahuatl, which has around one million speakers. As Spanish becomes more and more prevalent and many people also study English, many of the indigenous languages are now considered endangered.
A Few Key Phrases in Spanish
While you'll find that many people speak English in Mexico – especially in touristy areas – it never hurts to be equipped with a bit of . Here are some key phrases in Spanish that you'll want to have when traveling in Mexico:
Hola = Hello
¿Cómo estás? = How are you?
Buenos días = Good day
Buenas tardes = Good afternoon
Buenas noches = Good evening/good night
Mucho gusto = Nice to meet you
Por favor = Please
Gracias = Thank you
De nada = You're welcome
Lo siento = I'm sorry
Disculpe = Excuse me
¿Cuánto es? = How much is it?
¿Dónde está…? = Where is…?
el baño = the bathroom
la estación = the station
¡Salud! = Cheers!
Adiós = Goodbye
Hasta luego = See you later
When To Travel To Mexico
Mexico is a massive country, meaning the climate varies depending on the region. That being said, the best time to travel to Mexico is typically between December and April. These are the coolest and driest months, which means lots of tourists flocking to the beaches. Popular tourist areas are especially busy around Christmas, New Year's, and Easter.The rains begin to fall in some areas in May and stick around until October. August and September are generally the wettest and hottest months, which means far fewer tourists. Many businesses in popular beach areas close down for a few months. While it may be very hot and rainy on the coast, it's more pleasant in the central part of Mexico.
Peak Season
December to April are the busiest months for travelling in Mexico. The last week of the year is probably the most popular time to visit Mexico, especially in coastal areas like Cancun and Puerto Vallarta. Prices go way up around Christmas and New Year's, and you'll need to book far in advance just to secure a place to stay.
Shoulder Season
Shoulder seasons in Mexico are April-May and October-November. There are usually much smaller crowds during these times, with the exception of Easter when the whole country seems to be traveling. These are great times to travel to Mexico, as the weather is still pretty nice but prices and crowds are more manageable.
Off-Season
Once rainy season picks up in June/July, Mexico gets far fewer international tourists. Beach areas are still busy with domestic tourists over the summer holiday, but around August-September, the crowds really thin out. The rains on the Pacific Coast in particular can even be monsoon-like during this time, while on the Caribbean side, there's a chance that a hurricane could blow through. The good news about the off-season is that you can find some great deals and almost no crowds.
Getting Around Mexico
Travelling in Mexico typically means either flying or catching a bus, as there isn't a rail system. The country now has several budget airlines which offer great fares for domestic flights, especially if you book in advance. You'll find the cheapest fares with Viva Aerobus, Volaris, and Interjet. Just remember that you'll have to pay for a checked bag on these airlines, which will add $20-25 per person.
Mexico has many great bus companies if you'd rather travel overland. I always joke that after taking a Mexican bus, riding the Greyhound makes the US look like a 3rd world country. The buses in Mexico are very comfortable, with plush reclining seats and clean bathrooms on board. You often get a personal entertainment screen (so you can practice your Spanish) and even a little bagged lunch. The best bus companies to use are ETN, Primera Plus, and ADO. You can book your tickets online, but some of their websites don't take foreign credit cards. In that case, you could just grab them at the station.
In the big cities like Mexico City and Guadalajara, there's a metro system for getting around. Women and children even get their own cars, which you'll want to use especially during rush hours. Local buses are available everywhere and are usually pretty easy to figure out and super cheap. Taking a taxi can be a total crapshoot in Mexico. Drivers are known to rip tourists off, most commonly from airports and popular tourist sights. I even got in a cab in Mexico City where the driver seemed nice enough and turned on his meter, only to find the thing running up abnormally quickly. Uber is available in the cities and popular tourist towns, so I'd recommend sticking to that.
Getting There & Away
Most travellers will arrive to Mexico by air. Direct flights are available from several cities in the US and Canada to places like Mexico City and Cancun. There are even direct flights from London, while other European travellers will have to make at least one connection.
Those on an extended trip may also enter Mexico by land if coming from neighboring countries like Guatemala and Belize. Of course, plenty of tourists choose to visit Mexico on a cruise ship that head to places like Puerto Vallarta, Cancun, or Cozumel.
By Land: There are a few places where tourists cross into Mexico overland from the US, most notably if coming from southern California or Texas. Keep in mind that many border areas can be quite dangerous, so be sure to research if you choose to go this route. We took a bus from Austin to Monterrey last year and had a fine trip.
If coming in the other direction from Central America, you can cross into Mexico from either Belize or Guatemala. A popular route is to catch a bus from Antigua direct to the beautiful colonial town of San Cristobal de las Casas.
By Sea: Those taking a cruise to travel to Mexico will likely visit Puerto Vallarta (Puerto means "port" in Spanish, after all) or somewhere in the Riviera Maya. PV is actually working on building a massive new port that will even have an aquarium and a replica Mexican village.
By Air: It's possible to find direct flights from all over the US, Canada, and even some cities in Europe to Mexico City and Cancun. Americans and Canadians have many other options for direct flights, including popular tourist destinations like Puerto Vallarta and Cabo.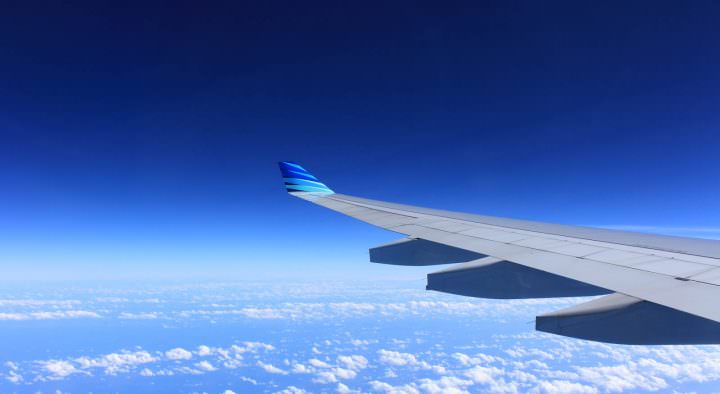 With budget airlines, it's possible to score one-way flights for as little as $100-150 from certain American cities. Round-trip flights from the US or Canada will typically run anywhere from $300-600 depending on your chosen airports.
Travellers from Australia or New Zealand will most likely fly somewhere like Los Angeles first before connecting to their destination in Mexico. Believe it or not, it's possible to fly direct from Tokyo or Shanghai to Mexico City, although it may be cheaper to fly through the US first.
Mexico Entry Requirements
Citizens of 65 different countries are eligible to travel Mexico visa-free. This includes the US, Canada, all of the EU, Australia, New Zealand, most of South America and a few Asian countries. Tourists or business visitors are allowed to stay in Mexico up to 180 days.
You can check the Wikipedia page on the visa policy of Mexico for specific details.
If you're from Russia, Ukraine, or Turkey, you can obtain an electronic authorization visa that's good for 30 days and allows you to travel by air to Mexico. Once there, you can enjoy up to 180 days in the country. Other nationalities will have to obtain a visa in advance and are advised to contact the nearest Mexican embassy or consulate for details.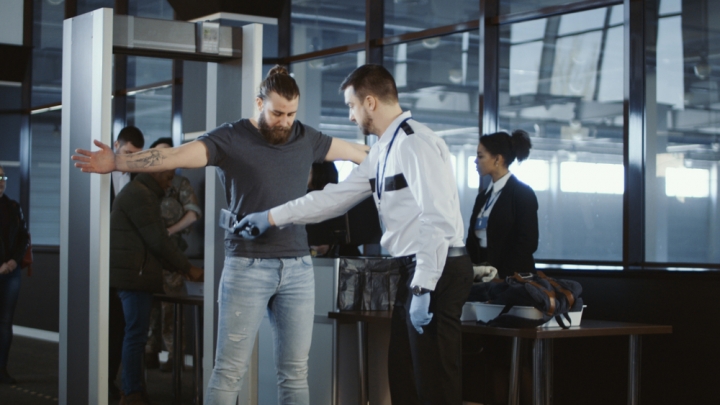 It should be noted that those entering Mexico by land will need to obtain a travel document to be presented at checkpoints. There's now an electronic form of it called Forma Migratoria Múltiple Electrónica, or FMME, which you can get online for the cost of 390 pesos.
Is Mexico Safe?
There are no vaccinations that are required for Mexico travel. It's recommended that you have Tetanus, Typhoid, and Hepatitis A vaccines. If you're planning on doing some trekking to remote regions, you'll want to consider having Hepatitis B and Rabies vaccines as well.
Malaria is not common in Mexico, but those trekking through rural areas may want to bring along some malaria pills just in case. As "Delhi Belly" is to India, "Montezuma's Revenge" is to Mexico. If you travel to Mexico and you're not used to eating in the street or very spicy food, you may want to stick to nicer restaurants and lay off the hot stuff if you don't want to spend a good portion of your trip on the toilet.
While Mexico makes plenty of international headlines for the cartels and the violence that surround them, the country is still quite safe for travellers. Central areas are fine to walk around day and night, but you'll want to avoid straying too far from them after dark. Of course, take care of your valuables and don't go flashing your brand new iPhone or fancy camera around.
In the last year, there have been several reports of people being drugged at all-inclusive resorts. Some have ended up in the hospital and some have even died as a result. While this is a very small number, it's important to take caution with your drinks. Even at a resort, make sure you can see your drink being prepared and never leave it unattended. What I will say is that I've traveled all over Mexico and always choose to do so independently and I have never had any issues or felt in danger.
Generally, Mexico is a very safe place for travellers, but that isn't to say that there isn't crime in the country. There are some large drug cartel in Mexico, particularly around busy ports like in Manzanillo, where crime rates are very high.
It's always a good idea to check travel advisories before visiting Mexico, but even better than that is to hop on the local news feeds on Twitter and translate the reports into English to see if there's any current cartel or crime activity that you should be aware of.
If you're planning to live in a city in Mexico for an extended period of time, try to join an Expat Facebook Group where you can gather information from foreigners who are currently living there to see if their lives are affected by the crime. In most case they aren't.
Phone & Internet in Mexico
Phone and internet service are readily available and are both quite good in Mexico. Many American carriers such as T-Mobile even include Mexico in their plans, meaning you won't need to change your SIM card.
Travellers from other countries are advised to check with their mobile provider or purchase a local card in Mexico. The biggest mobile provider is Telcel and it's super easy to get set up with them as long as your phone is unlocked. You can add credit to your phone and then choose from a variety of options for calls, texts, and data. I usually only spend about $10-15 a month on my phone depending on how much data I burn through.
When travelling in Mexico, you'll find the internet is generally pretty reliable and fast. This is especially true in the cities and touristy beach areas. We get speeds of 10 Mbps down and 2 Mbps up at our place in PV and have had even higher speeds at some Airbnb places we've stayed.
Most hotels and hostels will offer free wifi, but it should be noted that for some reason luxury hotels and resorts usually charge an extra fee per device, per day, which can end up being a lot of money. If you're spending that much for an AI, it's probably best to just disconnect and enjoy yourself!
More Mexico Media
Before traveling in Mexico, it's best to forget any preconceived notions and stereotypes that you have of the country and do a bit of proper research. There are plenty of great travel blogs out there, as well as more specific blogs run by expats who have lived in Mexico for several years. You can also join Facebook groups where you can ask questions to locals and expats to help you plan your trip.
Movies About Mexico
Before you travel to Mexico, why not watch a few films about the country? There are plenty of great movies and documentaries about/shot in Mexico that will give you a glimpse into the country. Here are a few recommendations:
Amores Perros: A masterpiece of Mexican cinema, this movie basically launched the career of Gael García Bernal.
Hecho En México (Made in Mexico): Dive deep into the music of Mexico in this amazing documentary that shows you it's much more than mariachi.
The Night of the Iguana: This 1964 movie had a lot to do with the launch of the tourism industry in Puerto Vallarta, as it was shot mostly in nearby Mismaloya beach.
Sin Nombre (Nameless): A film about the harrowing journey that migrants fleeing Central America face as they try to reach the United States.
Books About Mexico
What better way to kill time on that flight to Mexico than reading a book about the country? Save those Netflix shows for later and read up on the country you're headed to instead. Here are a couple recommendations for books on Mexico:
Lonely Planet Mexico Guide: In addition to endless options for places to stay and eat and what to do, Lonely Planet's updated Mexico guide teaches you a lot about the country.
Mexico: From the Olmecs to the Aztecs: Those interested in the history of Mexico and its ancient peoples will definitely want to pick this book up.
Under the Volcano: This is one of the best and most famous novels set in Mexico.
Midnight in Mexico: A fascinating account of the drug trade in Mexico from a journalist who had his life threatened because of his reporting.
Blogs About Mexico
Mexico is such a popular travel destination that there are blogs about it in many different languages. Reading blog posts about Mexico is a great way to learn more about the country and get some ideas for your trip. Here are a few that you should definitely check out before your trip:
Goats On The Road: The Goats have lived in Mexico a few times and have travelled all over the country. Read destination guides, tips on digital nomad life, and more.
Grateful Gypsies: Shameless plug for my own blog here! My wife and I moved to Mexico last year after visiting a few times and absolutely love it there. We have posts on the cost of living in PV, street art in Mexico City, and teaching ESL in Mexico.
Two Expats Mexico: Paul and Linda are Americans who have retired early and moved to Mexico. They share their tips and advice on expat life.
More Posts About Mexico
Travel Resources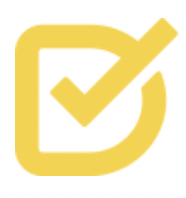 DiscoverCars
Discover Cars searches across all the main car rental sites and finds the best deal. Opt for full insurance coverage for more peace of mind and enjoy the freedom of a car.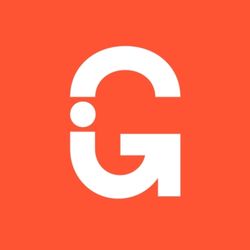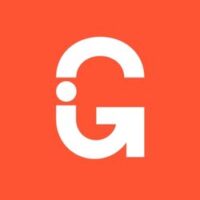 Get-Your-Guide
Our go-to website for booking tours around the world. Get-Your-Guide has a massive library of cool local experiences in almost every country.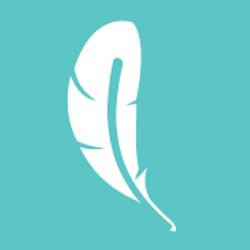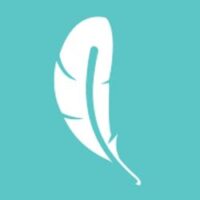 SafetyWing
The best travel insurance for full-time nomads by far. Get awesome rates, and excellent coverage, and sleep easy knowing you're insured against COVID.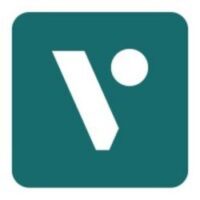 Viator
Another excellent tour booking engine that's better for available tours in the US. Viator also has great local experiences around the world.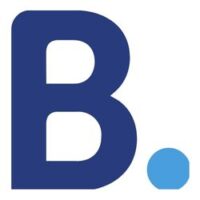 Booking.com
Our top choice for booking hotels and hostels, Booking.com is the easiest-to-use accommodation booking engine and often has the best prices on hotels.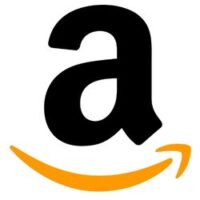 Amazon Gear
Anything from backpacks and luggage, to AirTags and guidebooks, you'll find everything you need for travel on the Amazon store.