The year-round warm and sunny climate, beautiful beaches, and welcoming hospitality make Cyprus travel so popular. Whether you're visiting as a digital nomad or on a vacation in Cyprus, this gorgeous island has so much to offer.
I have spent over three months exploring Cyprus, wandering the streets of the famous divided Capital city of Nicosia, living like a local in the cosmopolitan coastal city of Limassol, enjoying the nature and parks in the west and lazing on the beautiful white sand beaches in the east.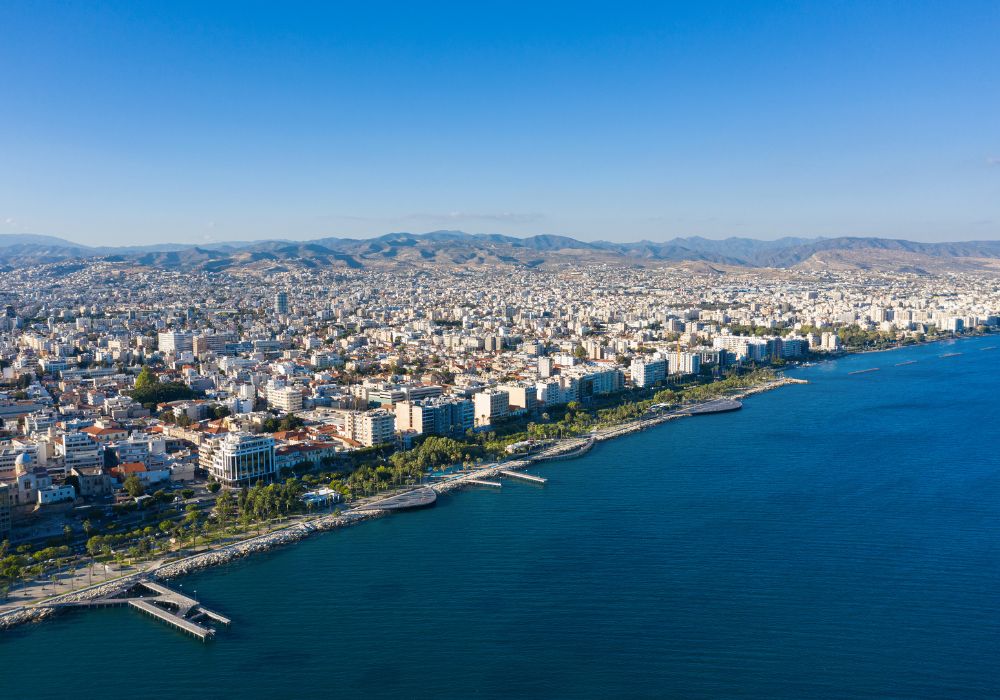 Visiting Cyprus is a must, and there's so much more to it than a beach resort island. In this Cyprus tourist guide, I'll tell you everything you need to know about this beautiful island before you head off on your adventure.
Latest Cyprus Blog Posts
There are so many amazing things to do in Limassol, the vibrant beach-front city in the heart of Cyprus. This ...
Plan Your Trip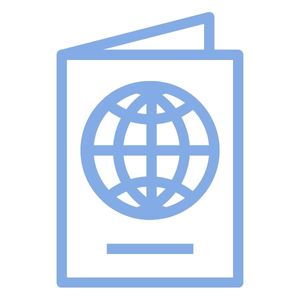 Visa Requirements
What you need to enter the country and travel for the duration of your intended trip.
Cyprus Travel: Why Go?
If you love the sun, Cyprus is the perfect place for you. It's said to have one of the healthiest climates in the world, benefitting from 300-340 sunny days per year, perfect for outdoor activities.
This climate also makes Cyprus a popular beach destination in Europe. It's warm enough to visit the beach from as early as March, when it reaches (and often exceeds) 20 degrees Celsius.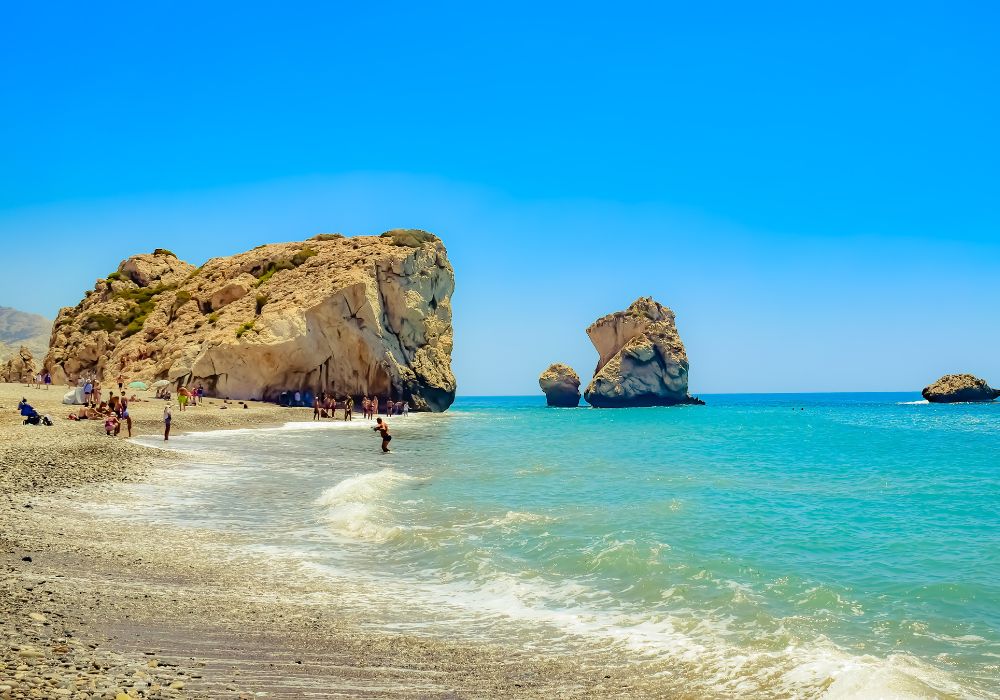 Aside from the amazing beaches, it has some cities to explore and history to learn about.
The capital, Nicosia, is the last divided capital in the world, and you are able to enter the UN buffer zone, walk the Green Line (which divides the city) and enter Turkey to experience a total change of culture.
The Troodos mountains of Cyprus are home to some excellent hiking opportunities, award-winning restaurants and fantastic wineries. If you enjoy walks, wine and food, you'll feel right at home.
There's something for everyone in Cyprus. From beaches and nightlife, to history and nature, it really has it all.
Cyprus Travel Itineraries
With so much to do when you travel to Cyprus, it can be hard to find the time to see everything.
To try and help, I have created the following Cyprus travel itineraries to assist you in making the most of your time on this amazing island.
1-3 Day Cyprus Travel Itinerary
If you are flying into Larnaca airport then base yourself in Protaras for your short trip.
On your first day, book a boat trip from Fig Tree Bay to explore the eastern Blue Lagoon and snorkel in the beautiful water at Cavo Greco.
Relax on the incredible Fig Tree Bay beach in the afternoon. Head to the Protaras main strip in the evening for some authentic food or some lively music.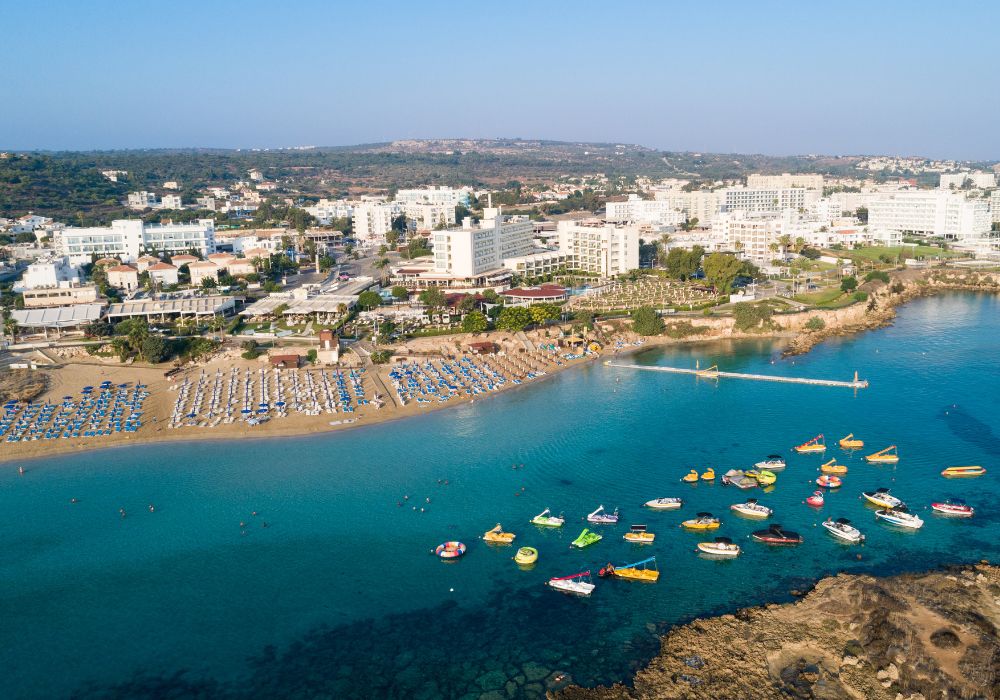 On your second day in Cyprus travel along the coast to Ayia Napa. Here you have the choice of trying out the water park or if you prefer to relax, visit both Nissi Beach and Makronissos Beach.
Take an ice-cold frappe at one of the beach bars here. In the evening, head to the Ayia Napa strip to party until the early hours.
1-Week Cyprus Travel Itinerary
For a 1-week trip, consider flying into Paphos airport and basing yourself here.
Spend your first couple of days exploring beautiful Paphos including the waterfront and the small beaches. Spend one of those days visiting the Archaeological Park or the water park, depending on your preference.
Over the next few days in Cyprus travel across the island for a few day trips. I recommend a day trip to Akamas National Park to see the Blue Lagoon and Lara Beach.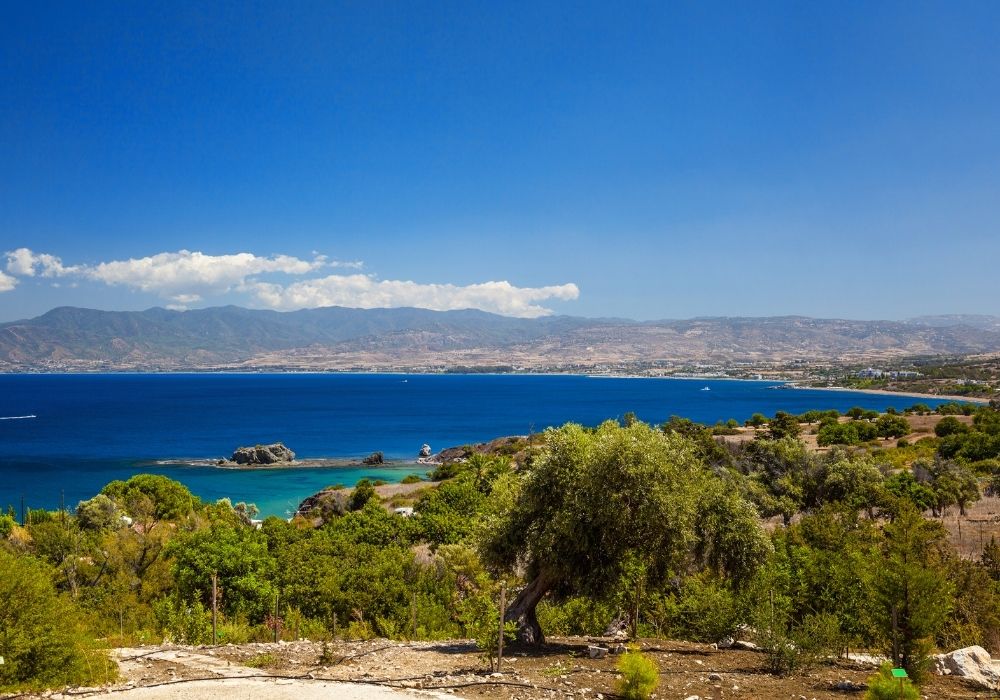 I also recommend a day tour into the Troodos Mountains to visit the beautiful traditional villages and sample local food and drink. Have a look at this food tour from Paphos to Troodos Mountains.
Then, hire a car or take the bus from Paphos to Limassol to explore the Old Town and the beautiful Marina. If you are traveling by car, stop off at Aphrodite's Rock on the way back to Paphos.
10-Day Cyprus Travel Itinerary
If you have a little longer, I'd add a trip to Nicosia to the above itinerary. A day trip can be organised from Paphos and you will get to explore this historic city. Cross the Green Line into Northern Cyprus and see the significant contrast between the two sides.
This walking tour with a local is the best way to learn about the history of this area. Not only is the tour informative, but Eleni is a great host! It's one of the best tours around.
If you have enough time in Cyprus, travel by car to the Troodos Mountains to check out the waterfalls. These can be walked in a few hours and are the perfect way to escape the heat of the beaches and see the nature Cyprus has to offer.
2-Week Cyprus Travel Itinerary
For a 2-week trip to Cyprus, I recommend splitting your time between the west and east of the island. Start in Paphos as per the 1-week itinerary above and then visit Nicosia on the way to Protaras and Ayia Napa.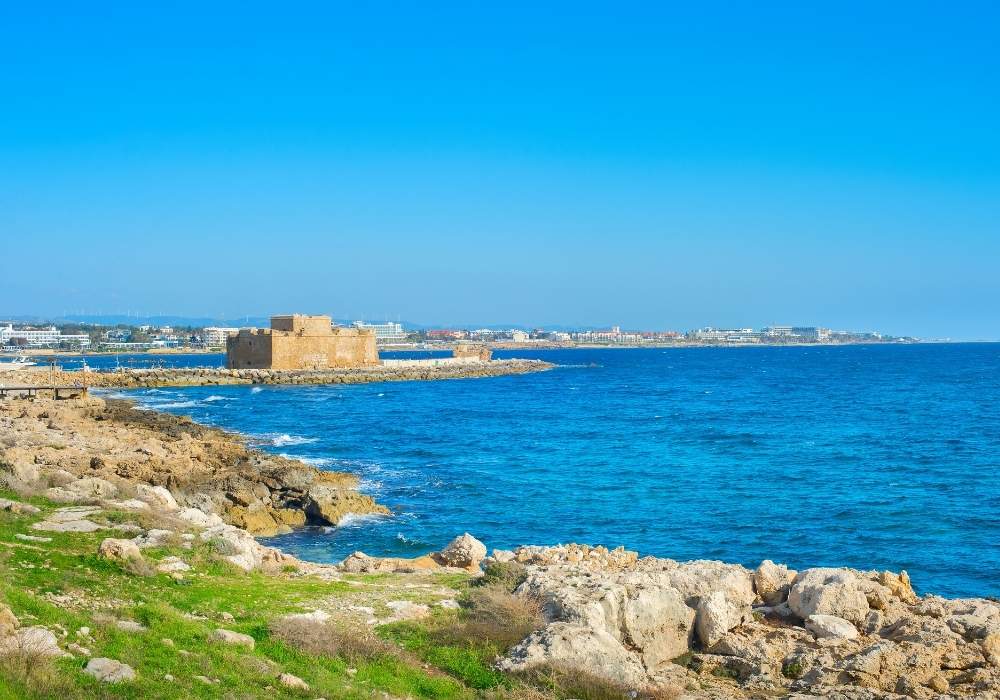 Spend a few days in either Protaras (for families) or Ayia Napa (for nightlife) and explore the beautiful beaches at Fig Tree Bay and Nissi Beach. Take a boat trip from Protaras for an afternoon to explore Cape Greco and snorkel in the incredible waters around the coast here.
Places To Visit In Cyprus
There are so many incredible places to see when you visit Cyprus. Each time I return, I find new and exciting places to visit.
In this Cyprus holiday guide, I've put together my top 10 places to visit in Cyprus below.
1. Limassol
Limassol is probably my favorite city in Cyprus and where I spend most of my time. This is where I based myself when living in Cyprus as a digital nomad.
It has an incredible blend of a vibrant, cosmopolitan city with city beaches and authentic tavernas. There are numerous things to do in Limassol to keep you busy.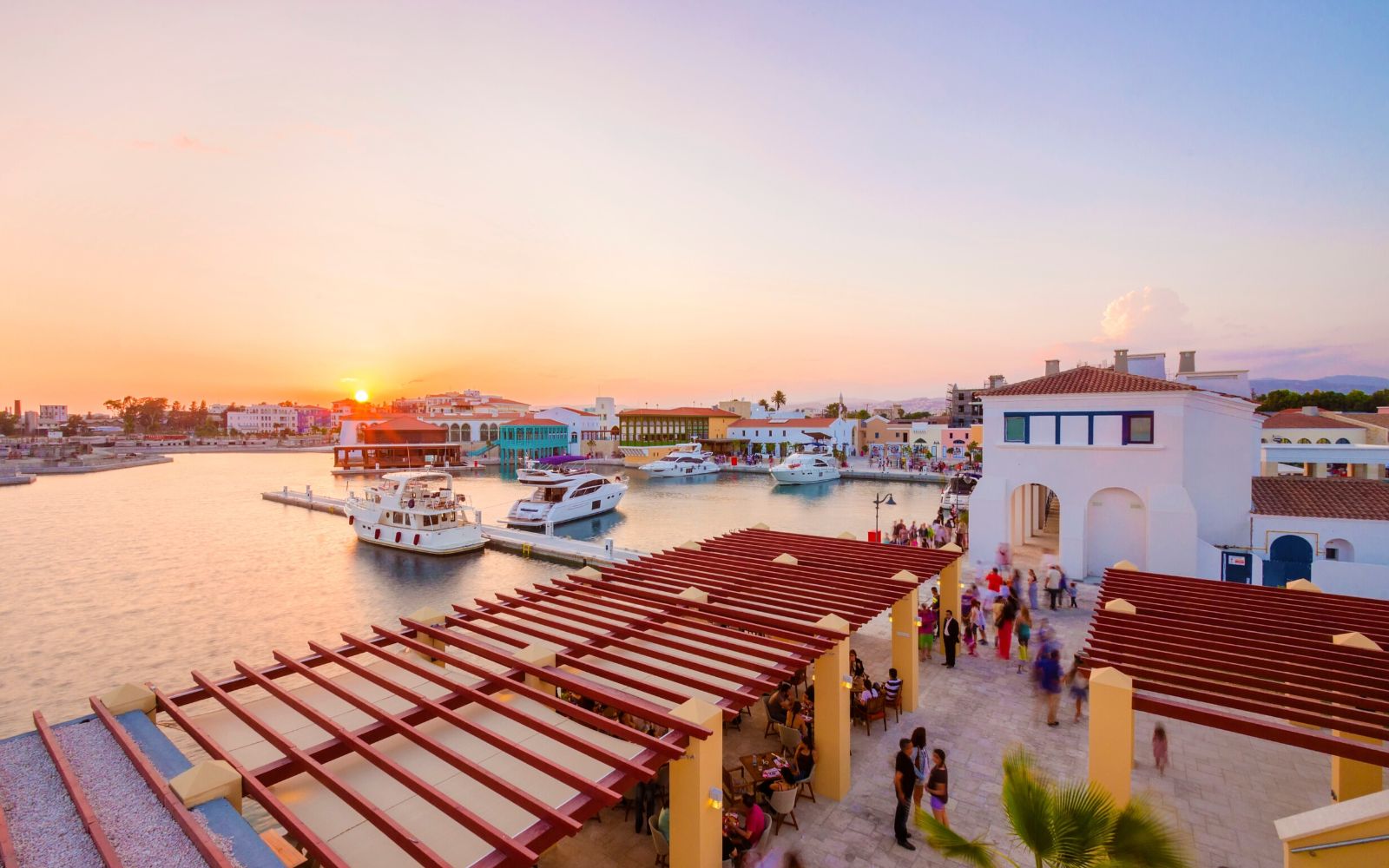 The old town is full of little bars, cafes and restaurants to explore. At the New Marina, you can check out the super yachts moored up. The city beaches stretch along the entire length of Limassol.
As Limassol is located on the south coast of Cyprus, it's also a good base for exploring Cyprus with Paphos, Protaras, and Nicosia all within an hour to two hours' drive.
2. Paphos
Paphos is one of the most popular cities with those traveling to Cyprus, and it's easy to see why. It's served by a large international airport and has a beautiful waterfront at Kato Paphos.
There are lots of fun things to do in Paphos, many hotel options and lively nightlife. Plus, there's a great waterfront promenade which is an excellent place for walking and enjoying the sunset.
From Paphos, you can explore the nearby Akamas National Park or head slightly up the coast to the beautiful beaches at Coral Bay.
3. Troodos Mountains
The incredible Troodos Mountains are definitely worth exploring when in Cyprus. During the summer months, the mountains offer beautiful hikes and waterfalls to explore, which is the best way to avoid the heat of the coast.
In the winter, snow falls on the highest peaks in the Troodos Mountains, with two small snow centers set up for those wanting to ski.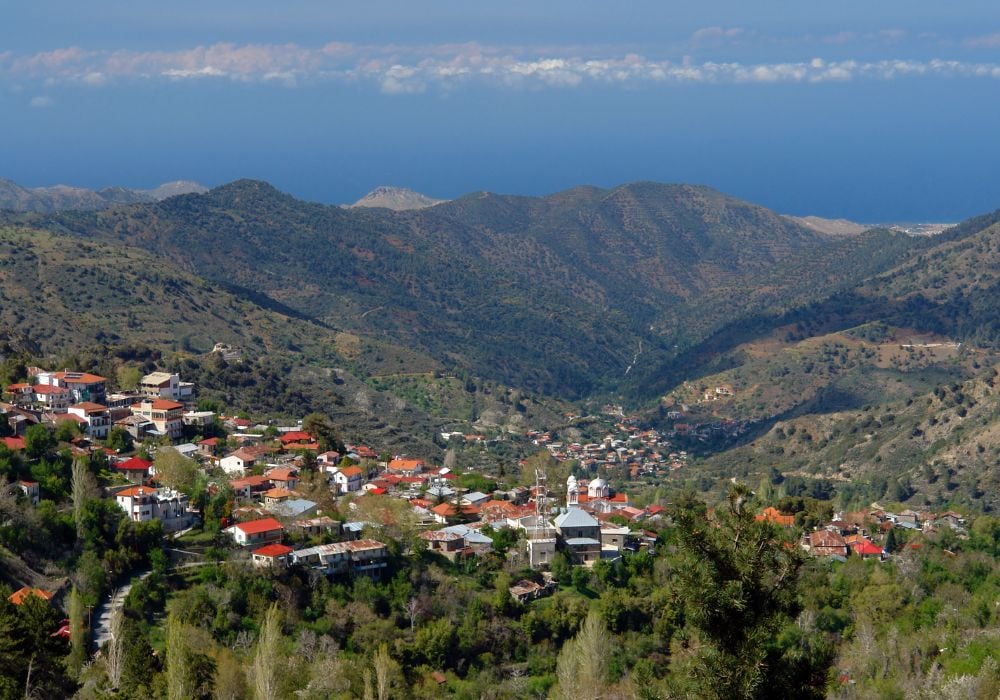 The Troodos Mountains are also the grape-growing region in Cyprus and boast the oldest named wine in the world, Commandaria. Head to some of the traditional mountain villages to sample this sweet dessert wine and see a more traditional way of Cypriot life.
4. Omodos
One of those traditional mountain villages in the Troodos Mountains is Omodos. This is one of my favorite places to visit in Cyprus and is popular with locals and tourists alike.
Its cobbled streets, beautiful public square, historical monastery, and wine-growing history combine to create a beautifully authentic traditional village.
5. Protaras
Just up the East Coast from Ayia Napa is the famous holiday destination of Protaras. It's situated next to the incredible Fig Tree Bay, which may be the best beach in Cyprus. It has beautiful blue waters and white-gold sand and stretches the length of Protaras.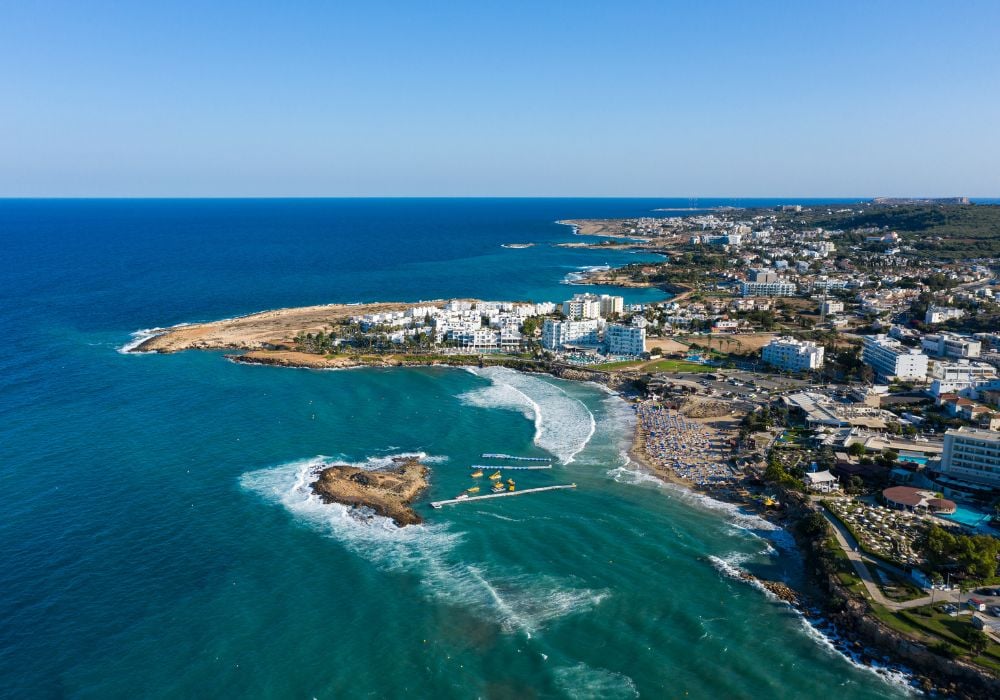 From here you can take boat trips to explore nearby Cape Greco and one of the two Blue Lagoons in Cyprus.
6. Nicosia
As Cyprus' capital, Nicosia is a must-visit city in Cyprus. It has a fascinating history and present-day story. It has been the world's last divided city since the Turkish invasion of Cyprus in 1974.
The city is split by the Green Line, a physical barrier between the north and south. You can cross the Green Line and see life on either side of the divide.
It's a fascinating city to explore and learn about. Join this highly-rated walking tour with a local to gain insight into life in Nicosia. Learn more about the things to do in Nicosia here.
7. Lady's Mile Beach
Just outside Limassol is Lady's Mile beach which stretches for over 5 miles. It's named after a former British Governor's horse, which enjoyed galloping along this stretch of unspoiled coastline.
Nowadays, it's divided into around 5 stations, each represented by a bar or restaurant that serves that part of the beach.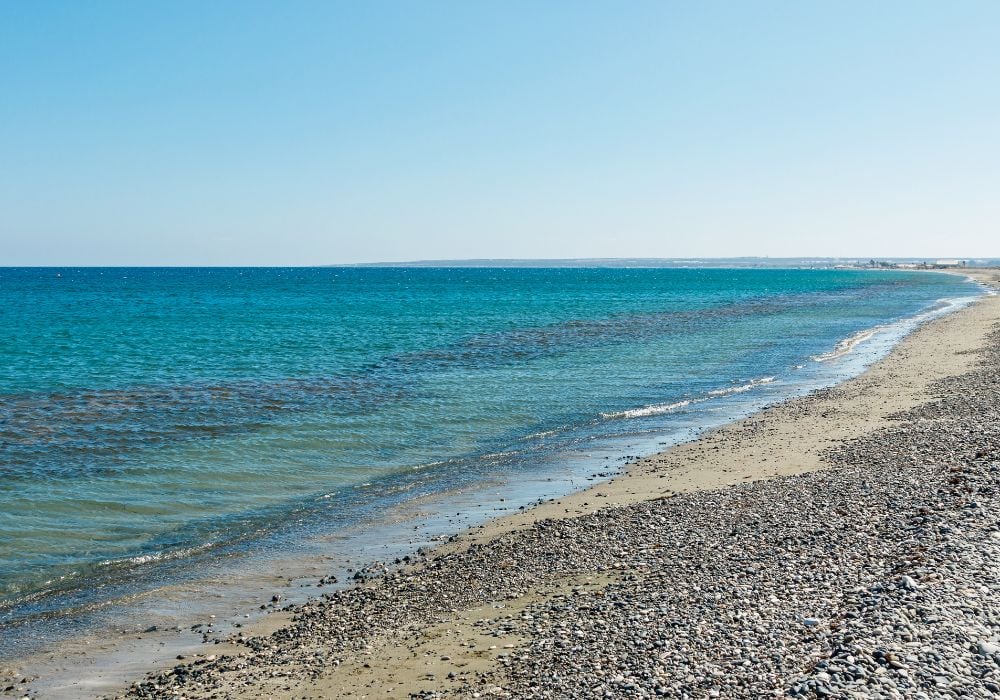 This beautiful beach has crystal clear waters, golden sand, and nice views back over Limassol. It's popular with locals and often missed by tourists, but is certainly worth a trip when visiting Cyprus.
8. Ayia Napa
Ayia Napa is famous throughout the world as a party destination. It has a fun nightlife scene with some amazing bars and clubs along its famous party strip.
But there's so much more to Ayia Napa as well. It's home to some of the most beautiful beaches in Cyprus, with Nissi Beach and Makronissos Beach not to be missed when visiting Cyprus.
For the perfect blend of relaxing by day and parting by night, Ayia Napa is not to be missed.
9. Lefkara
Another fascinating mountain village is Lefkara. Lefkara has a history of lace and silver making, and you can still see these crafts being performed in the town today.
Legend has it that Leonardo da Vinci visited Lefkara in 1481 and bought a lace altar cloth, which today is on display in Milan Cathedral.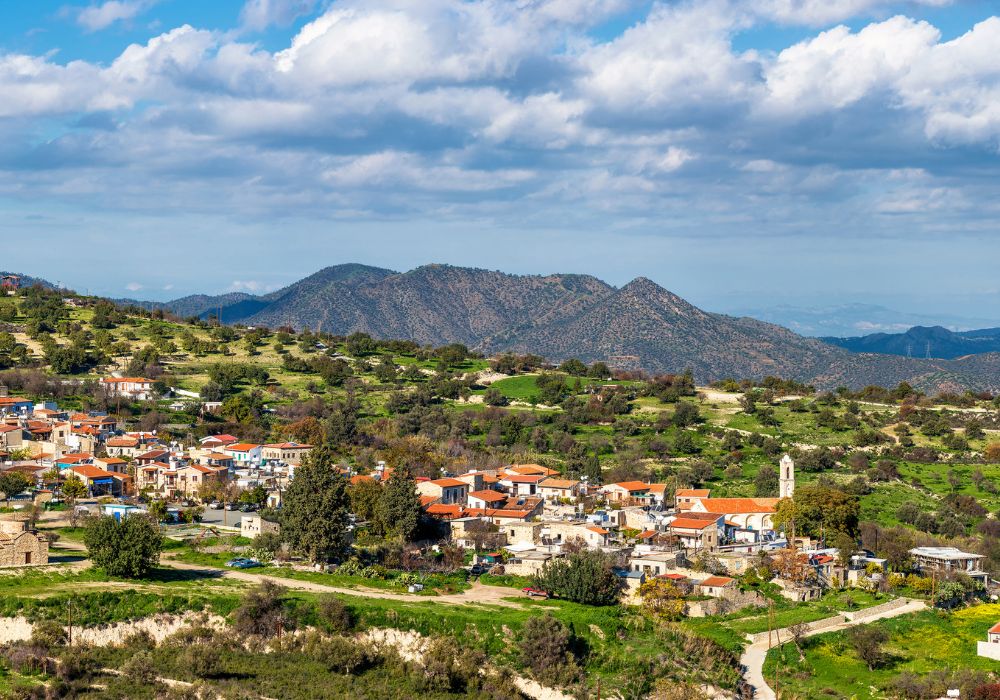 You can also explore the beautiful Timios Stavros Church and dine in one of the excellent bars and restaurants nestled in the narrow, cobbled streets.
10. Akamas National Park
Akamas National Park, located near Paphos, is an incredible place to visit for a day. It covers an area of around 230 square kilometers and is home to some of the most diverse flora and fauna on the island.
From here, you can check out the amazing Blue Lagoon, which has some of the clearest water you will find in Europe. You can also visit Lara Beach, which is a completely unspoiled beach and a birthing place for green turtles.
You can explore Akamas on a tour or by ATV. Alternatively, you can take a boat trip from nearby Latchi to take in the Blue Lagoon and other hotspots by water.
Things To See & Do in Cyprus
There are so many incredible things to see and do in Cyprus. As it's a relatively small island, it doesn't matter where on the island you are based, there will be tours or ways to do everything.
For this Cyprus tourism guide, I have picked out some of my favorite things to do in Cyprus to give you a taste of what this island offers.
1. Tour the Troodos Mountains
I highly recommend a tour of the Troodos Mountains, which has some stunning scenery and some incredible, quaint local villages to explore.
This tour has the best of both, with a guided tour of the Mountains, a trip to a family-run winery, and a tour of one of the local Troodos villages to sample local food and drink.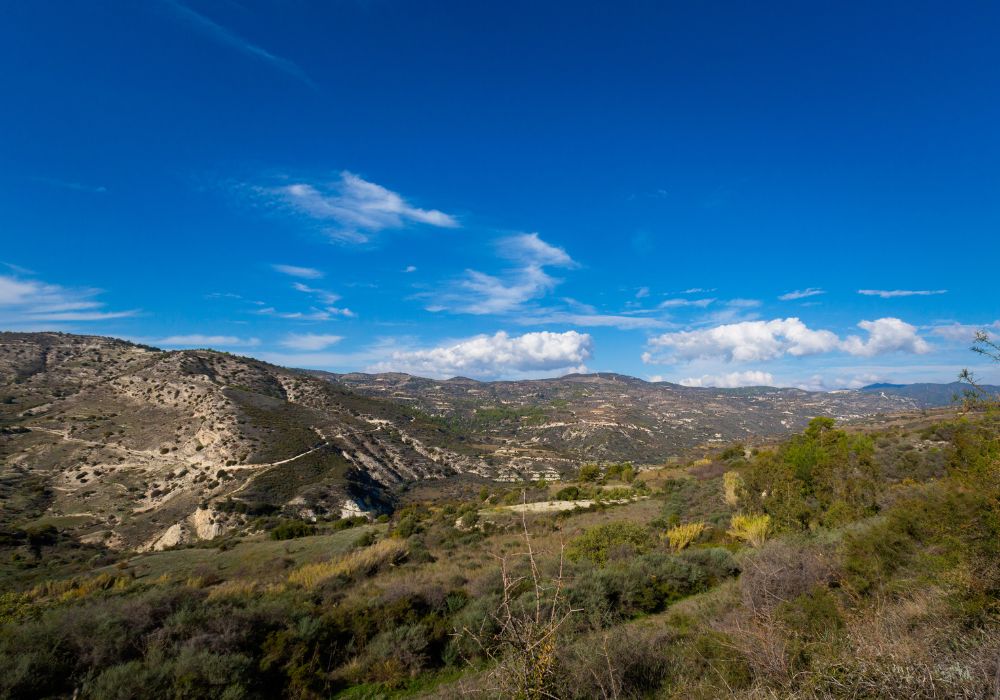 Pick-up can be arranged for anywhere in southern Cyprus, so it's a great option wherever you are based.
2. Swim at Aphrodite's Rock
Located halfway between Paphos and Limassol is the famous Aphrodite's Rock. So named because legend has it that this is the birthplace of Aphrodite, the Greek Goddess of love and beauty.
It's said that swimming three laps around this rock will grant you eternal youth…it has to be worth a go right?
3. Have Fun at Fasouri Water Park
I have been to all the water parks in Cyprus during my visits to Cyprus, and Fasouri water park in Limassol is my top pick.
It has some fun rides, for adrenaline junkies and kids alike, as well as a good variety of bars, food outlets, and pools to relax at.
Limassol probably edges out the other parks as it tends to be less crowded than the parks at Paphos and Ayia Napa. Check out the discounted prices here if you are planning to go.
4. Learn About History at Kato Paphos Archaeological Park and Tomb of Kings
For history buffs, the Kato Paphos Archaeological Park is a must-have experience. The Park has been a UNESCO heritage site since 1980. It has various fascinating sites and monuments dating back to the 4th century BC.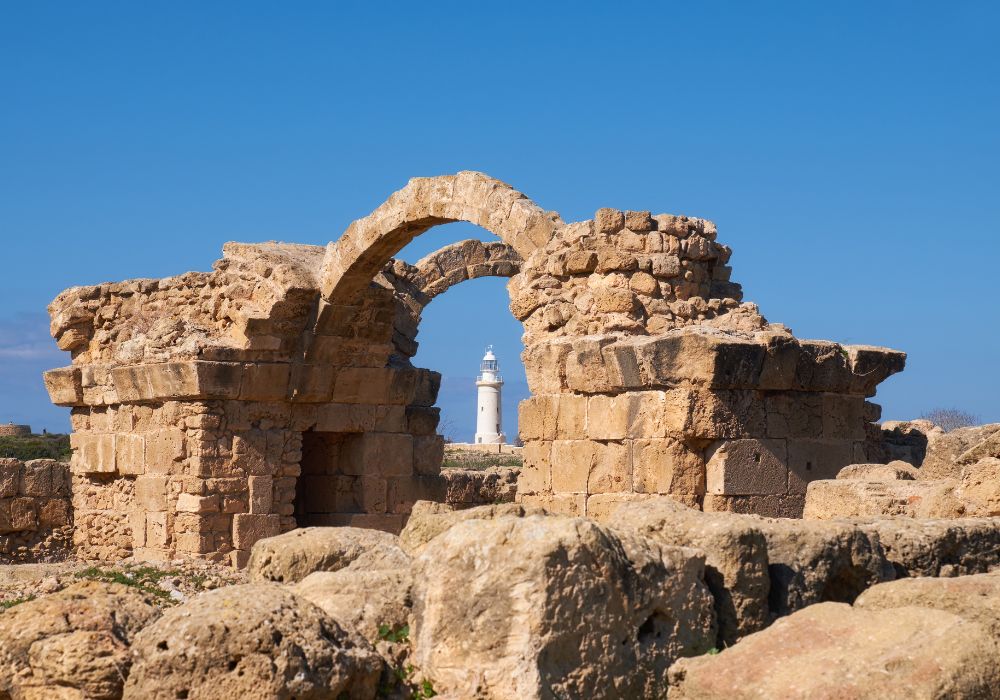 The highlight of the park is the Tomb of Kings, which consists of underground tombs carved out of solid rock. Despite its name, it's believed that they were created as burial places for senior officials rather than kings.
5. Snorkeling and Diving in Cyprus
If you prefer the world below the sea, then there are some good diving and snorkeling options in Cyprus.
Near Ayia Napa, at Cape Greco, there's a new underwater museum with 93 statutes resembling an underwater forest.
Here you can snorkel or free dive to explore. This underwater snorkeling tour also includes a second snorkeling location with green and loggerhead turtles.
If you prefer to dive, whether as a beginner or a more experienced diver, join this tour which will take you to some of the best dive spots in Cyprus.
There are two main dives and the crew will take underwater photos and videos to ensure this is a memorable day of diving.
6. Relax at Coral Bay, Paphos
If you're staying in or visiting Paphos then do not miss the incredible beaches at Coral Bay.
Located just up the coast from Paphos, these are the best beaches in the Paphos area, perfect for a day trip with families, couples, or groups of friends.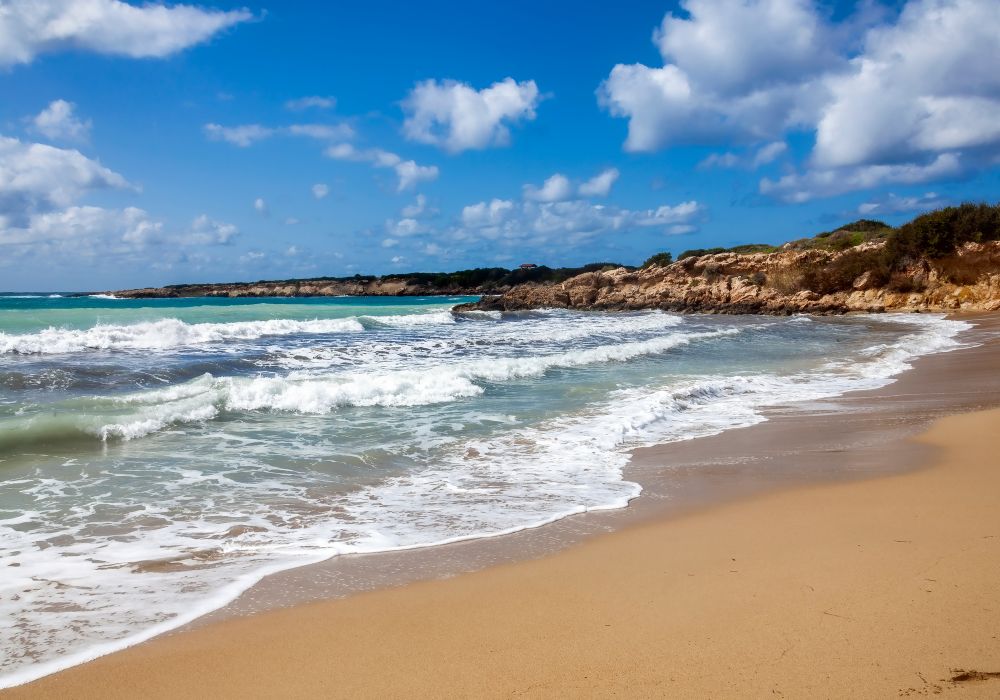 The beach has beautiful fine sand and blue-turquoise waters, perfect for escaping the heat of the city and cooling off. There are beach bars along the coast with loungers and umbrellas available for rent if you wish.
7. Walk the Green Line
No trip to Cyprus would be complete without a visit to the fascinating capital city, Nicosia. As a divided city, it's a unique look at the impact of the Turkish invasion in 1974 and how a city can exist and function when divided between two territories.
This excellent city tour will take you off the beaten track and will give you an in-depth understanding of the history that led to the invasion and the consequences which are still being felt today.
Head into the buffer zone between the two sides and across the border into Northern Cyprus. It's a fascinating and unique experience.
8. Explore Cape Greco
If you need some downtime after all that exploring, take a boat trip from Ayia Napa to explore the beautiful coastline on the east of the island.
This trip will take you past the famous ghost town of Famagusta in Northern Cyprus, as well as stops at the sea caves of Cape Greco. You can snorkel at the eastern Blue Lagoon and Konnos Bay.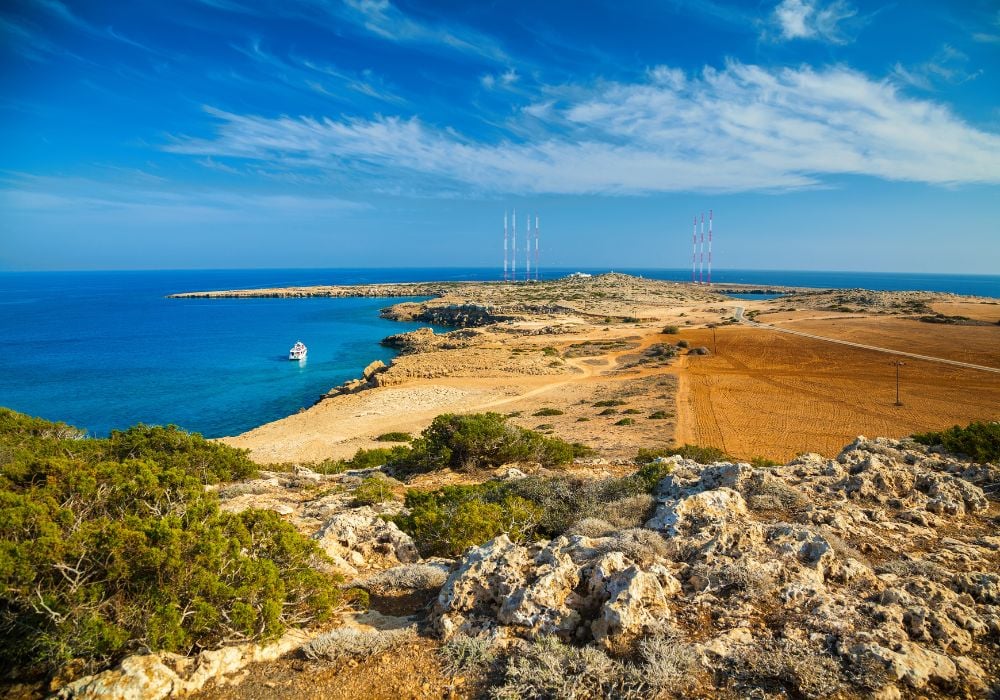 If all of that sounds like too much exertion, just relax and soak up the rays onboard the triple-decker boat. Lunch is included, making this a perfect day to explore at a leisurely pace.
9. Wander Around Lefkara
Lefkara is a charming and beautiful traditional town in the Troodos Mountains. It's famous for its historic lace and silver making which can still be seen today in the workshops in the village. It also has a growing reputation for some excellent bars, restaurants, and places to stay.
This tour is a good option to head to Lefkara from Larnaca, with pick-ups possible from Limassol, Ayia Napa and Nicosia as well. The tour will take in not just Lefkara, but also Governor's Beach and the fishing village of Zygi.
10. Join the Akamas National Park Tour
For me, Akamas National Park is one of the most stunning places in Cyprus. It offers fascinating natural beauty.
Akamas has a beautiful coastline with some of the bluest water I have ever seen at the Blue Lagoon. At the viewpoint, you'll enjoy incredible views of the western tip of Cyprus.
Lara Beach is hidden away offering a chance to see green turtles which hatch on its shoreline and Avakas Gorge is a beautiful valley for hiking.
The best way to cover all that Akamas has to offer is through one of the various local tours, such as this one. Alternatively, if you'd rather explore by sea, head to Latchi (close to Paphos) to join a boat tour to the Blue Lagoon.
Best Beaches in Cyprus
No Cyprus travel guide would be complete without taking a look at the best beaches in Cyprus. After all, the beaches are one of the main reasons people visit Cyprus.
Fortunately, you'll not be disappointed. For a relatively small island, there's a huge range of different beaches, from hidden gems to popular party spots. So there's bound to be a perfect beach for you.
Nissi Beach, Ayia Napa
Nissi Beach is certainly competing for the title of the most photogenic beach in Cyprus. The stunning white sands and the beautiful clear waters make this a hugely popular beach for locals and tourists.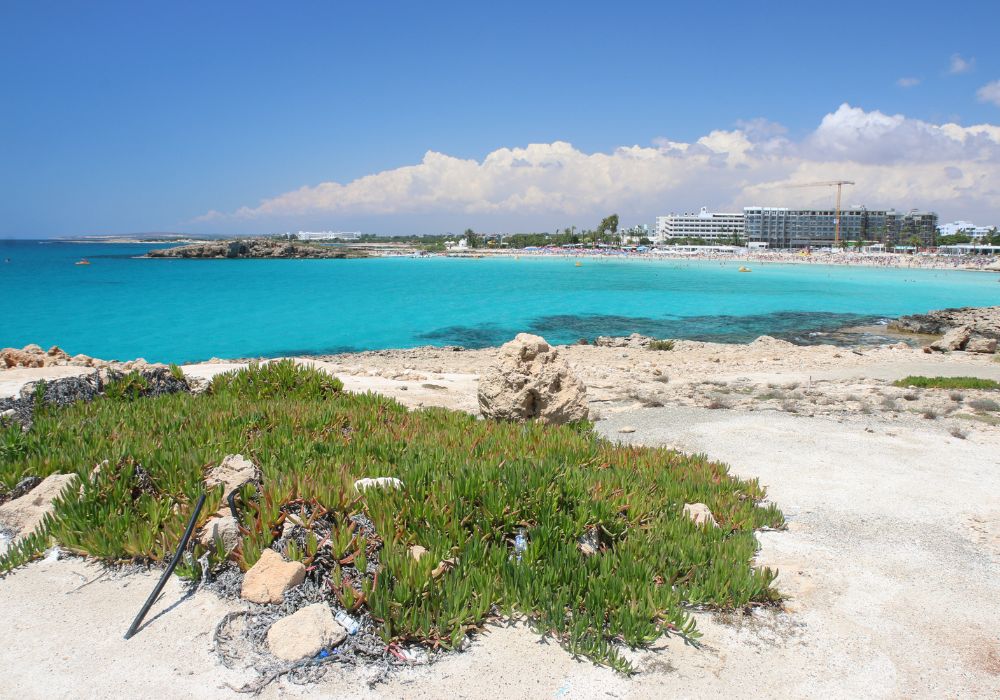 Beach bars serve the beach and loungers are available if you beat the crowds. There are water sports available here for the adrenaline junkies amongst us.
Governor's Beach, Pentakomo
Governor's Beach is a series of coves outside of Limassol with some excellent beach options off the beaten track. The water is warm and while the beaches are more shingly, there are lots of lounger options.
The coves are served by bars and restaurants, and you can swim between the coves to explore the various sea caves along this rugged part of the coastline. It's a nice place to escape the crowds, especially in the height of summer.
Coral Bay, Paphos
If you are heading to Paphos then I definitely recommend carrying on up the coast to the popular Coral Bay beach. This long cove has fine golden sand and warm, turquoise waters.
It's the best beach in Paphos and is served by hotels, restaurants and bars. It's big enough that you can find a patch of sand away from the loungers if you prefer. Coral Bay is a beautiful beach and an enjoyable place to spend a day.
Mackenzie's Beach, Larnaca
If you want to escape the crowds in Larnaca then head slightly down the coast to the beautiful blue flag Mackenzie beach.
This long stretch of coast is family-friendly and has a more relaxed vibe than the touristy beaches in Ayia Napa and Protaras. The water remains shallow for up to 50 meters offshore, so it's the perfect place for those with children.
There are some excellent restaurants and bars here as well if you want to stay for food. There are many things to see and do in Larnaca, with Mackenzie's Beach being a top choice.
Lara Beach, Akamas
If you really want an unspoiled slice of paradise in Cyprus, then you cannot miss Lara Beach.
It's located within the Akamas National Park, and it's a protected site as it's a birthing place for green turtles.
You can access Lara Beach either on a tour of the National Park or by ATV. Equally, you can drive, but you will have to walk the last section as the road is rough.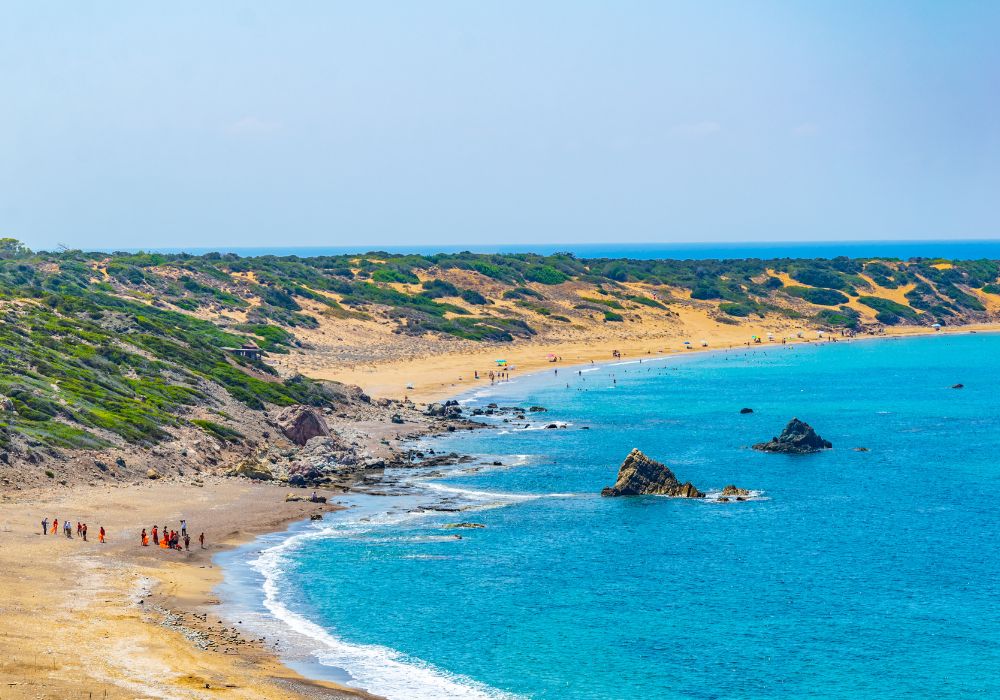 The effort is worth it as the beautiful sand and waters are untouched by commercialization making this feel like a hidden gem that you may well have all to yourself (well, and the turtles!).
Fig Tree Bay, Protaras
Fig Tree Bay is a stunning stretch of white sand and crystal-clear water located on the east coast of the island in Protaras.
In the summer, it's very popular with tourists and locals alike, but you will always find a spot on the sand somewhere. There are hotels, restaurants, and bars as well as water sports and anything else you need for a perfect beach day.
Makronissos Beach, Ayia Napa
Makronissos Beach is another stunning beach located near Ayia Napa. It doesn't have the same reputation as Nissi Beach, but in my view is just as beautiful.
As a result, it makes a great alternative in the high season, when Nissi Beach can be very crowded. It also tends to be slightly cheaper than Nissi Beach as well, while still offering the same amenities and incredible views as its more famous neighbor.
St Raphael Beach, Limassol
San Raphael Beach is just outside Limassol and is accessible by bus, taxi, or bike. It's a good alternative to the city beaches in Limassol, with fine sand and beautiful blue water.
The sea here is shallow, making it a great spot for children or for those that prefer to lounge in the sea. There's a marina here as well as lots of food options with some tasty seafood or some fine dining at Malindi Beach Bar.
Finikoudes Beach, Larnaca
The main city beach in Larnaca is a good option if you are visiting Larnaca. It's a 600-meter stretch of sandy beach with calm, shallow waters just a stone's throw from the center.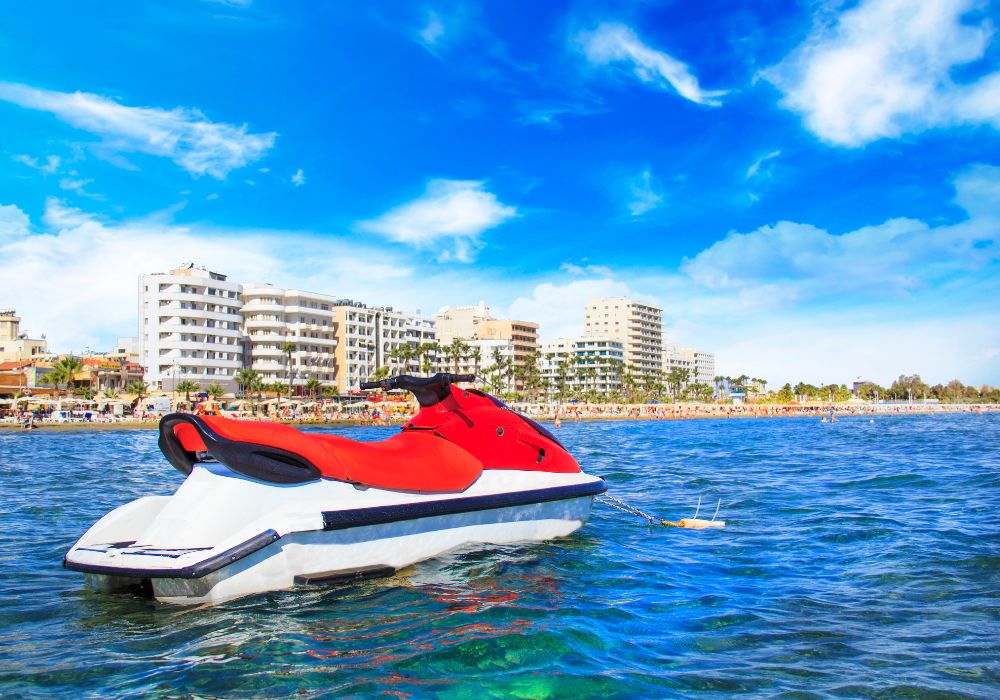 The palm-lined promenade behind the beach makes this city beach feel more secluded and is also a beautiful place to walk after the sun has gone down.
Lady's Mile Beach, Limassol
Lady's Mile Beach is a beautiful 5-mile stretch of beach just outside of Limassol.
The beach is divided into stations, with different bars and restaurants serving each section of the beach. Loungers are available, although the beach is long enough to escape the crowds and pitch up on the sand if you prefer.
The water is beautiful and warm and stays shallow for some distance, so it's perfect for children.
Cost Of Travel in Cyprus
Cyprus as a holiday destination is comparable in price to other popular destinations in Europe.
The prices in Cyprus can vary a fair bit between cities. Limassol is the most expensive city to live in, while Nicosia or Paphos offers some of the best value on the island.
Prices in the peak months of June to August will be higher, and you will see the best value for money, while also enjoying good weather, in April-May and September-October.
Generally, prices of hotels in the less touristy cities of Limassol, Larnaca and Nicosia are fairly stable throughout the year whereas the popular tourist destinations of Paphos, Protaras, and Ayia Napa can see big fluctuations in prices depending on the season.
Food prices can be affordable as meze is a popular and cheap way of eating well and grilled foods such as gyros are available for very little. You can also eat very well in Cyprus, with expensive, high-end restaurants in every city.
Transport is very affordable in Limassol, but it can be limited. Domestic flights are generally unnecessary, if available at all, and there's no train network.
Buses run between the major cities for between €5-10, depending on the distance. Car hire is also possible from around €25-30 per day.
Let's take a look at the cost of living in Cyprus in more detail.
Budget $50-$75/ Day
For budget travelers, I'd allow around $50 per day. This will cover a dorm bed in a hostel in one of the cheaper cities such as Paphos at around $20-25 per night.
During the day, life at the beach is relatively cheap, and every beach has loungers available for $2.50 per item (lounger or umbrella). If you are offered more expensive loungers, ask for the $2.50 loungers.
Lunch can include a salad, sandwich, or a gyro from either a coffee shop (of which there are plenty) or a gyros restaurant.
In the evening, there will be plenty of budget-friendly options in Paphos which cater to locals and tourists alike. Drinks in the tourist bars in town can be as low as $2 a drink if you keep your eyes peeled for happy hour prices.
Mid-Range $150-$200 / Day
A mid-range budget will open up more of the island, although your main cost will be accommodation so you will want to stay in one of the more affordable cities like Paphos, Nicosia or (depending on the season) Protaras and Ayia Napa.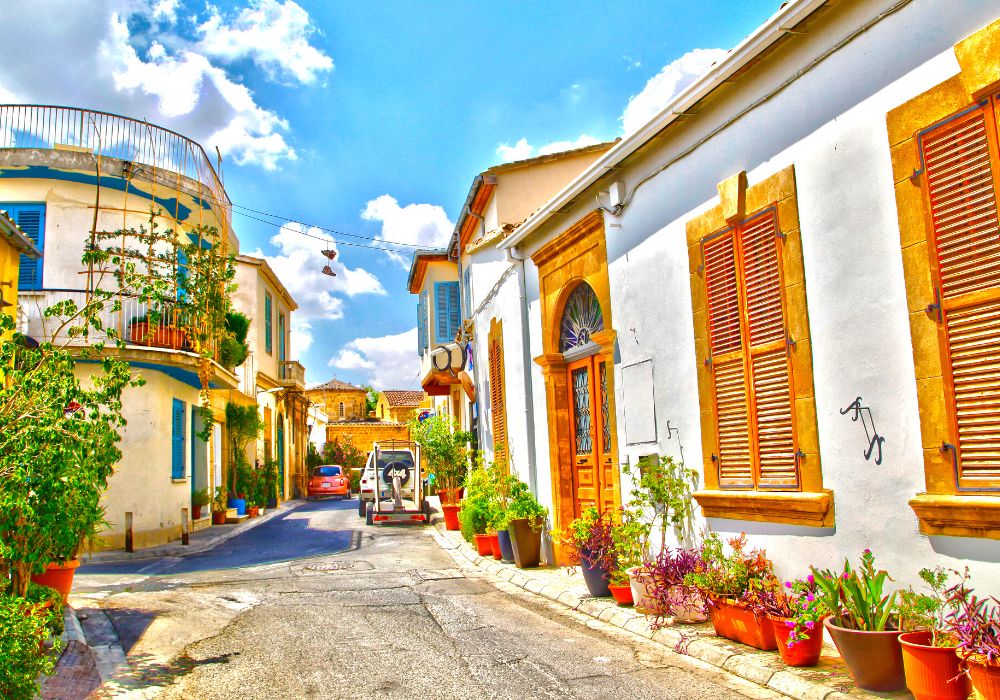 Expect to pay $50-$100 a night for a private room in a reasonable hotel or Airbnb.
An increased budget means you will be able to take a few tours during your time in Cyprus too. Boat trips in Paphos and Protaras start around $10.
For dinner, if you are a group of 2 or more, consider treating yourselves to a meze. These are good value at around $20 per person and there will be plenty of food. You may even be able to take some home for lunch the next day.
Top-End $250+ / Day
If you have a higher budget, then the world is your oyster. You can stay in the more expensive locations such as Limassol and take on some of the more extensive, and expensive, tours such as the wine tasting day tours in the Troodos Mountains or diving near Larnaca.
There are some excellent fine dining experiences throughout Cyprus including Matsuhisa Limassol in the beautiful Amara Hotel.
Cost Of Food in Cyprus
The food in Cyprus is excellent and there's something for every budget in Cyprus.
The street food option in Cyprus is main gyros and souvlakis, which are variations of grilled meats served in pita bread with salad and fries.
These will cost around $5-$7 depending on the city and the amount of meat packed into the pita.
If you are a couple or a group of at least two, then ordering a meze is the best way to try a wide range of traditional food at an affordable price.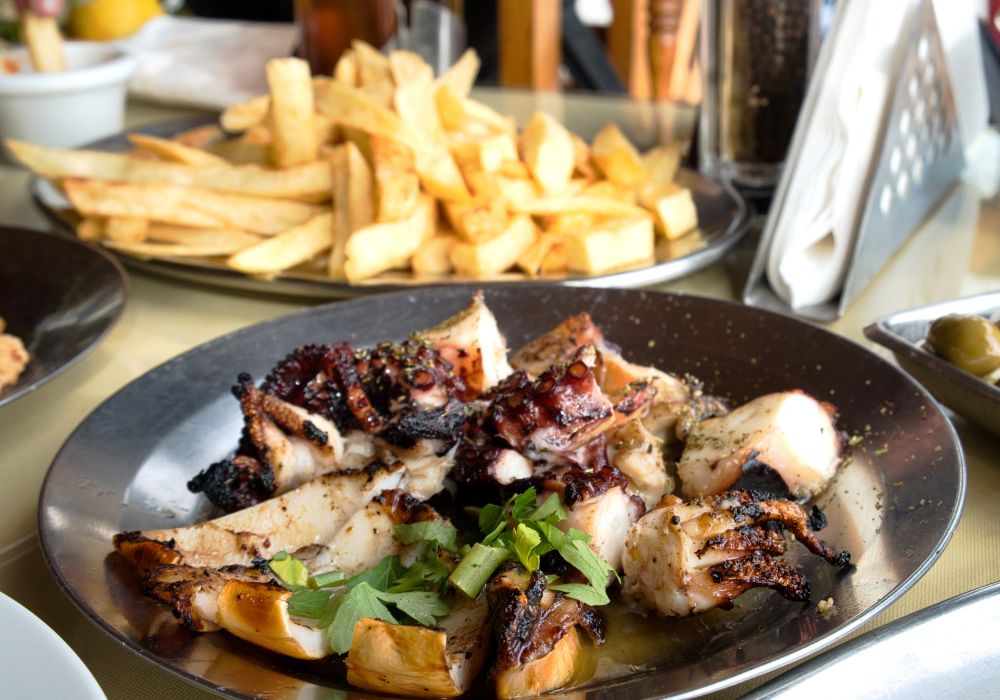 Fish and meat mezes are the most popular, although some restaurants offer vegetarian options. It's nearly always impossible to finish the food, but do ask to box up anything you don't eat and have it for lunch the next day. A meze will cost around $20 per person.
For fine dining, there are some fabulous options across the country. For specialist vegetarian and vegan options, try Meraki Market Café in Paphos.
If fine dining means a Michelin star to you, then head to Four Seasons Hotel in Limassol for a table at Vivaldi by Mavrommatis. $64 gets you a four-course tasting menu, or increase to 6 courses for $78. Wine flights are also available.
Generally, expect to pay $20-$30 per person plus drinks, with the grill houses being cheaper and the fine dining options being more expensive.
Cost Of Transportation in Cyprus
Transport costs are generally reasonable in Cyprus. Domestic flights are not common as the distance between the two airports, on opposite sides of the island, is only a couple of hours by land.
There's no train system in Cyprus. Public bus services run between the major cities and all bus timetables can be found at Cyprus by Bus. The bus between Limassol and Paphos takes around 1 hour and costs $4 each way.
Airport shuttles are available to Paphos ($1.50) and Limassol ($10). Larnaca Airport shuttles run to Nicosia ($8) and Limassol ($9).
Taxis are metered and can be hailed in the street or booked in advance. The fares are reasonable within cities. For example, taxis in Paphos have a base rate of $3.42 and a charge of $0.73 per kilometer.
Another way to explore Cyprus is to hire a car for around $25 a day. These are available in all major cities and at airports. You can pay a similar price for a scooter, although these are better for exploring within a city rather than traveling between.
Cost of Accommodation in Cyprus
Accommodation costs in Cyprus can vary from city to city and during the year. Limassol is the most expensive city to stay in. You can get some good deals in the tourist cities of Paphos and Protaras if you avoid the high season of May to September.
Apartments and Villas
Airbnb is widely popular in Cyprus and offers many options if you want more space, privacy, or a place to cook meals for yourself.
There are some excellent apartments, studios, houses and villas available. Have a look at these highly rated Limassol Airbnbs, and search Airbnbs in Paphos, Larnaca, Nicosia, and Protaras.
Hotels
There are many hotels to choose from, with prices for all budgets.
Budget: For those traveling on a budget in peak season but wanting to stay in a hotel, expect to pay around $50 per night for a private room, private bathroom, and air conditioning. Cheaper options are available in hostels and studio apartments.
Mid-Range: There are lots of mid-range options across the island. In peak season, expect to pay between $75-$125 per night for a hotel room on a beachfront complex with a pool.
Top-End: For some of the very best accommodations that Cyprus has to offer, then you can expect to pay in excess of $300 – $1,000 per night for beachfront bungalows on a spa resort. More reasonable, but luxurious, offerings are available for around $200 per night.
Hostels
There are only a few hostels in Cyprus, but each major city has a couple to choose from (except for Paphos).
In peak season, expect to pay between $15 earlier in the season and in the cheaper cities to $30 in the high season in the most popular cities per night for a bed in a dorm. Private rooms are not readily available but start from around $40 per night.
Cost of Activities & Tours in Cyprus
There are some amazing tours and activities when you visit Cyprus, and some of these are available at incredible value.
In particular, boat trips can be a good way to explore the island and are relatively inexpensive. You can take a tour from Protaras or Ayia Napa to Cape Greco and Blue Lagoon from as little as $10-$15 for a half-day trip.
Winery visits to the Troodos Mountains are an excellent way to get away from the main tourist areas and get to grips with traditional Cyprus.
These day tours with drinks, lunch, a guide, and transport to and from your accommodation are around $75-$100 per person.
A private tour of Nicosia including transfers, drinks, and an off-the-beaten-track experience start is available for around $70 per person.
Cost Of Alcohol in Cyprus
Alcohol in Cyprus varies from city to city but is generally cheap. In the tourist areas of Paphos, Ayia Napa, and Protaras a lot of bars will offer discounts and happy hours during the high season.
Expect to pay around $3-6 for a beer or a glass of local wine.
If you are heading out for a nice meal in one of the more expensive cities, such as Limassol, expect to pay around $6 for a beer or $20-$30 for a good bottle of wine.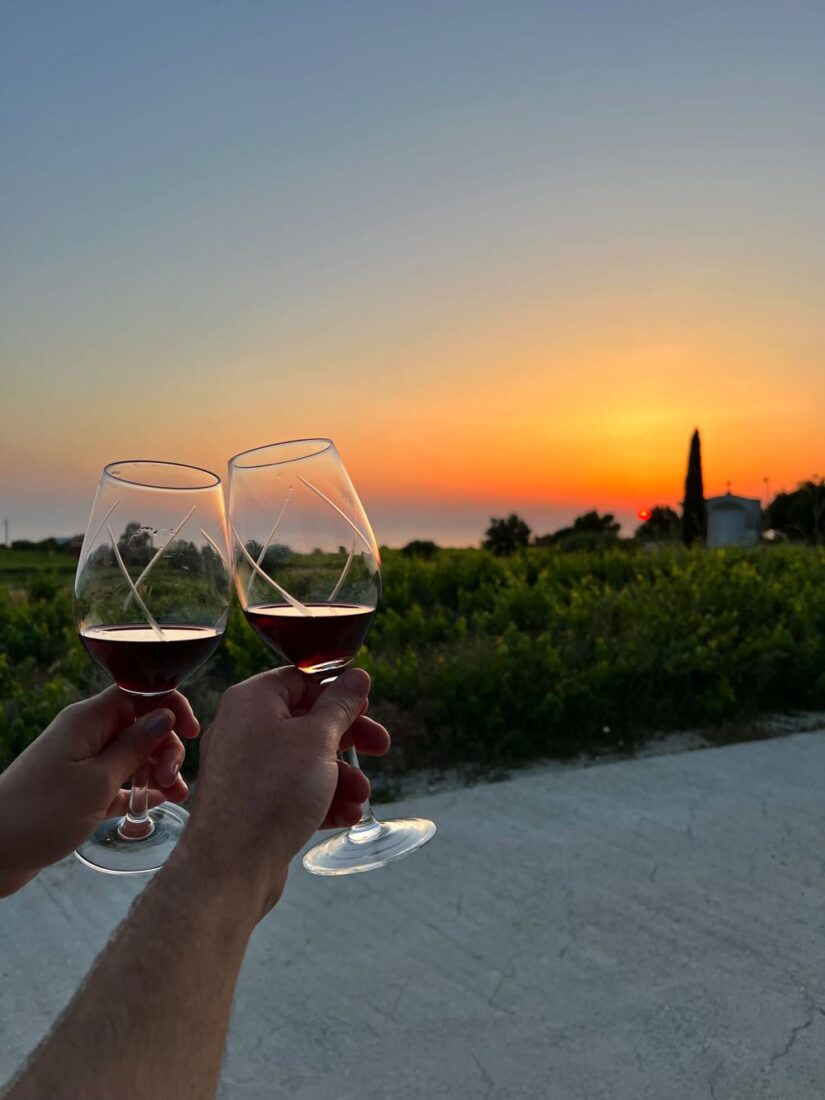 A night out in Cyprus can be very good value in tourist cities. For example, if you have five drinks, then I wouldn't expect your bill to come to more than $20 if you're at a popular tourist bar.
Cyprus Currency
Cyprus is a part of the European Union and has adopted the Euro as its currency.
The most common denominations are €50, €20, €10, and €5 notes and with coins from €2 to €0.01. Currently, €1 is worth approximately $1USD. You can check the live conversion rate at XE.
How To Get Money
When it comes to spending your money, not all countries are created equal. It's important to know the best ways to take money out of your account.
Below are the best ways to take out your cash while traveling in Cyprus.
ATMs: There are ATMs throughout Cyprus in all major cities. Nearly all will accept Visa and the majority will accept Mastercard. Those ATMs attached to major Cypriot banks will not charge for international withdrawals.
Cash Exchanges: Exchanges are available in airports and all major cities.
Credit Cards: Credit cards are widely accepted throughout Cyprus.
Tipping in Cyprus
In Cyprus, tipping goes a long way and is generally expected across the service industry, and elsewhere in Cyprus.
Tipping at Restaurants
Generally, in a restaurant, you should tip around 10% of the total bill cost. Often, the staff prefers the tips to be paid in cash, so if you plan to pay by credit card, bring some cash with you.
Tipping Tour Guides
It's only expected that tour guides will be tipped if either you are on a free tour such as a walking tour or the local Cyprus guide is not directly employed by the tour company (for example, a local guide in a rural village).
Tipping Housekeeping
Generally, housekeeping is arranged by your host or hotel, so it's not common in Cyprus to tip the housekeepers. If you wish to tip, then a small contribution of €/$5 is considered generous.
Tipping Luggage Handlers
As with housekeeping, it's not common practice to tip luggage handlers. You can leave a few euros for a job well done.
Tipping Taxi Drivers
It's not common practice to tip taxi drivers in Cyprus. If you are paying in cash then you may wish to round up the bill to the next round Euro or €5 depending on the length of the journey and the service provided.
Money Saving Tips For Travel in Cyprus
Cyprus represents a good value travel destination in the Mediterranean, but there are always ways to save money if you know how.
Let's take a look at some Cyprus travel tips for keeping costs down when traveling to Cyprus.
Money Saving Tip #1
Check flights to both airports. The two international airports at Larnaca and Paphos are on opposite sides of the island but the distance between them is not huge.
So, even if you are staying close to one airport, compare prices with the other. You may find a flight and a transfer are cheaper than flying to your closest hotel.
Money Saving Tip #2
Eat at the local grill houses. You will find these in every city in Cyprus. Look for one with either good ratings on Google or plenty of locals sitting outside.
Prices are cheaper and the quality of food is much better than takeaways at home. They also serve alcoholic drinks, which are much cheaper than other bars or restaurants.
Money Saving Tip #3
Ask for the €2.50 loungers at the beach. Nearly all beaches in Cyprus have to have regular loungers at €2.50 (per lounger and per umbrella). So if you arrive and are offered a more expensive set of loungers, ask for the standard €2.50 set.
Money Saving Tip #4
Take your dinner for lunch. Meze is very popular and affordable in Cyprus, and the portions are huge. You probably couldn't finish it if you wanted to. Ask to take away anything you don't eat, and the salad, meat, and pita combo is a great lunch for the beach the next day.
Money Saving Tip #5
Look for tours with lunch and drinks included. There are lots of options for day trips, either on boats or in the Troodos Mountains, which include lunch and drinks.
The difference in price between those with and without lunch is generally much less than you will usually pay for the lunch itself.
Accommodation in Cyprus
There's a plethora of options when it comes to accommodation in Cyprus. While hostels are rare, the few that are in Cyprus are of great quality and are the best option for budget travelers.
Hotels vary in price depending on where you visit, with some of the best deals being found in Protaras and Ayia Napa.
Airbnbs vary in price and quality across towns and cities, but there's a wide variety of apartments, villas, townhouses, and houses on offer.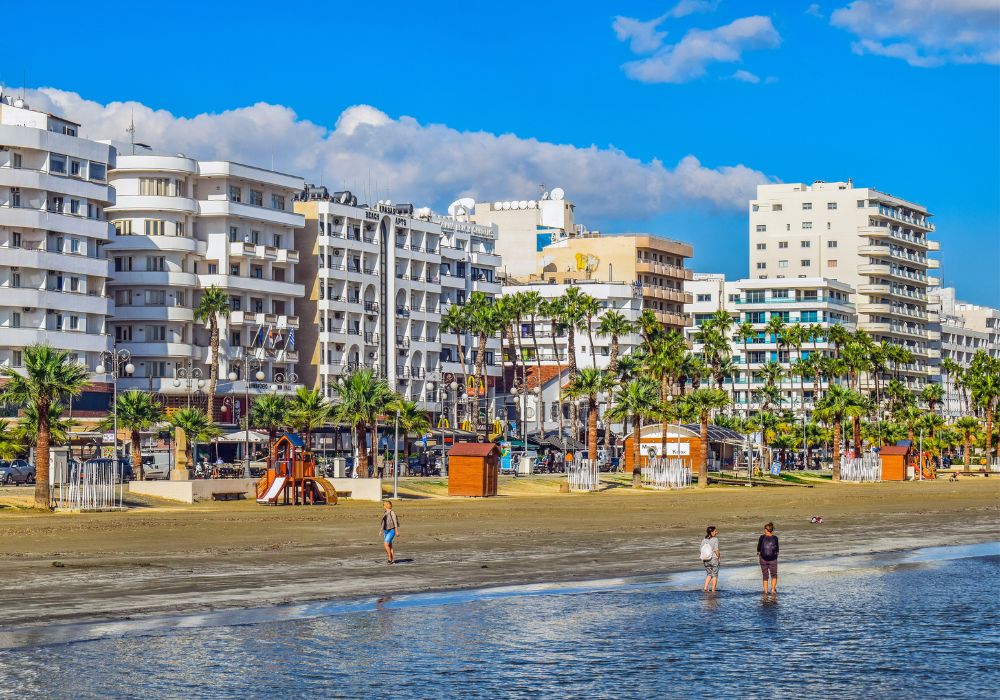 Best Hotels in Cyprus
These are a few of the standout hotels in Cyprus.
MadeforTwo Hotels
The MadeforTwo hotels are custom designed for couples to ensure complete relaxation and a tranquil environment. There are hotels dotted around Cyprus, including the Amanti in Ayia Napa and the Amavi in Paphos.
Four Seasons Hotel, Limassol
Located on a beautiful sandy beach in Limassol, the Four Seasons features 3 award-winning restaurants an exclusive spa as well as tropical gardens with 2 gorgeous pools.
MAP Boutique Hotel, Nicosia
An ideally located hotel near many of the main attractions in Nicosia, equipped with a fantastic restaurant and modern gym and spa.
Leonardo Cypria Bay, Paphos
A great option for families, this hotel offers a kid's pool, kids club, and entertainment as well as babysitting services. For the adults, there's a spa, nightclub, and pool bar.
Capo Bay Hotel, Protaras
A stunning hotel with gardens with streams and fish ponds that lead down to one of the most famous beaches in Cyprus, Fig Tree Bay.
Best Airbnbs in Cyprus
Here are a few of my top picks for Airbnbs in Cyprus.
The Cabrio House, Limassol
This unique Airbnb in Limassol Old Town is complete with a retractable roof, a fully equipped kitchen, and a fully-private back garden complete with a hot tub. It's one of my favorite Limassol Airbnbs.
Azure Pool Villa, Protaras
This 2-bedroom luxury private villa is in the stunning coastal resort of Protaras and features a large shared pool and easy access to the beautiful sandy beaches as well as the town center.
Poseidon's Luxury Apartment, Paphos
This is my favorite Airbnb in Paphos. It's a two-bedroom apartment that is close to Paphos Harbour, the Municipal Baths, the public beaches as well as bars, restaurants, and shops. It's absolutely beautiful inside too.
Vintage Suite, Nicosia
This lovely vintage apartment is located in the heart of Nicosia, just a few minute's walk from the city's main attractions and amenities. The apartment is spacious and practical and comes equipped with all the practical amenities including Wi-Fi and a washing machine.
Guest Suite in Larnaca
This stunning guest suite is just a two-minute walk from Larnaca's main attraction, the Foinikoudes Beach Promenade with its restaurants, cafés, and bars. The suite is a two-floor apartment that can accommodate three people, with a beautiful private garden.
Best Hostels in Cyprus
There aren't many hostels in Cyprus, but these are some good options.
Nex Hostel, Nicosia
This hostel is conveniently located in the heart of Nicosia, just minutes away from the historic center. It offers modern, comfortable budget accommodation and has a large chill-out terrace to meet other travelers.
House of Nissus, Ayia Napa
This hostel offers comfortable and spacious dorms with lockers by each bed. It's in a good location, just a short walk from one of Ayia Napa's best beaches, Nissi Beach, as well as restaurants and bars.
Le Mat Hostel, Larnaca
Located in a beautiful, listed building in the heart of Larnaca old town, with large dorm rooms available. It's close to the beach and main attractions. The hospitality at this hostel is second to none, with staff always on hand to help you book tours or transport and give local tips.
Lima Sol House Hostel, Limassol
This is a small, cozy and relaxing hostel with just four rooms: a single room, a double room with a private balcony then a female dorm and mix dorm.
It's just a few minutes from the Old Town and Marina, where you'll find some amazing bars, restaurants, and cafés as well as the historic castle.
Off The Beaten Path Travel in Cyprus
I had some of my favorite experiences in Cyprus when I headed off the beaten track. Despite being a small island, a lot of the popular destinations are close to the major cities.
So if you head further along the coast or a little inland, you can find some amazing hidden gems.
Caledonia Waterfalls
I was lucky enough to be shown the Caledonia falls by some Cypriot friends, and I was not disappointed. Nestled in the Troodos Mountains, this is a place frequented by locals but not widely known to tourists. The air is cooler up here, so perfect for a hike even in the summer.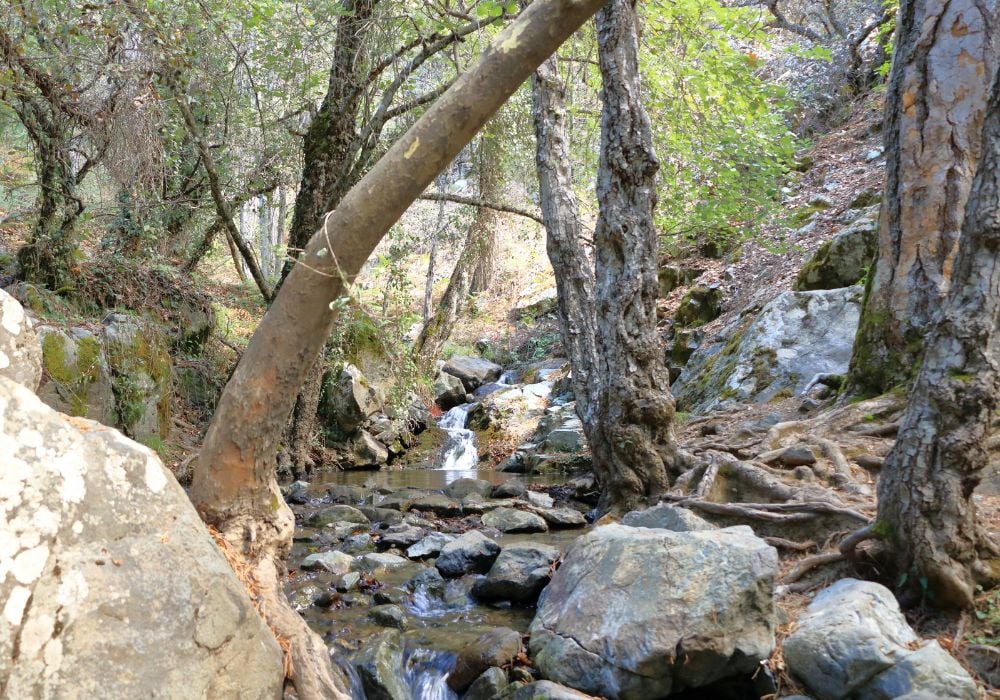 Park along the road here, fill your water bottle at the natural spring tap at the bottom of the Caledonia trail and head up the falls. It will take around 40 minutes to 1 hour to reach the falls.
Lara Beach
Despite being a well-known destination thanks to the birthing of green turtles here, many don't actually make it to Lara Beach. It's situated deep into Akamas National Park and can't be reached by car.
Either find a tour that specifically takes you to Lara Beach or rent a 4×4 or an ATV to reach the beach. You will likely have this slice of paradise to yourself, and you won't be disappointed.
Head to the Ski Club in Summer
To escape the crowds and the summer heat, head up to Cyprus Ski Club, high in the Troodos Mountains. During the summer months, there's no snow, but the cafés are open and there are lots of hiking trails to follow.
Consider the Artemis Trail, which will take in the Giant Black Pine, the largest tree in the Mountains, and views over Mount Olympus.
Kourion Beach, Episkopi
This is a great beach located 17 kilometers west of Limassol. It's well known by locals but little visited by tourists as it's away from the city itself.
The beach has loungers, some local fish tavernas, and lifeguards during the summer. The water is shallow and the beach has been awarded blue flag status. You'll need a car to get here, but it's a nice escape from the summer crowds.
Food in Cyprus
The food in Cyprus is incredible and is one of the reasons the island keeps drawing me back.
The Mediterranean flavors are delicious, and the food is always fresh. There are also plenty of vegetarian options to try as well. Here are some must-try dishes.
Koupepia
This little dish comprises grape or vine leaves stuffed with minced meat, rice, and onion, cooked in an oven.
It's one of my favorite dishes and always tastes really fresh. It usually comes as a starter or as part of any meze. Vegetarian varieties are popular now as well.
Sheftalies
You will find sheftalies on any grill house menu. They are like a sausage, with minced meat mixed with aromatic spices and wrapped in omentum before being grilled on a barbecue. Delicious.
Souvlaki
Another staple of the Cypriot diet and the mainstay in the grill houses. Souvlaki is grilled meat that has been marinated overnight before being grilled on a barbecue.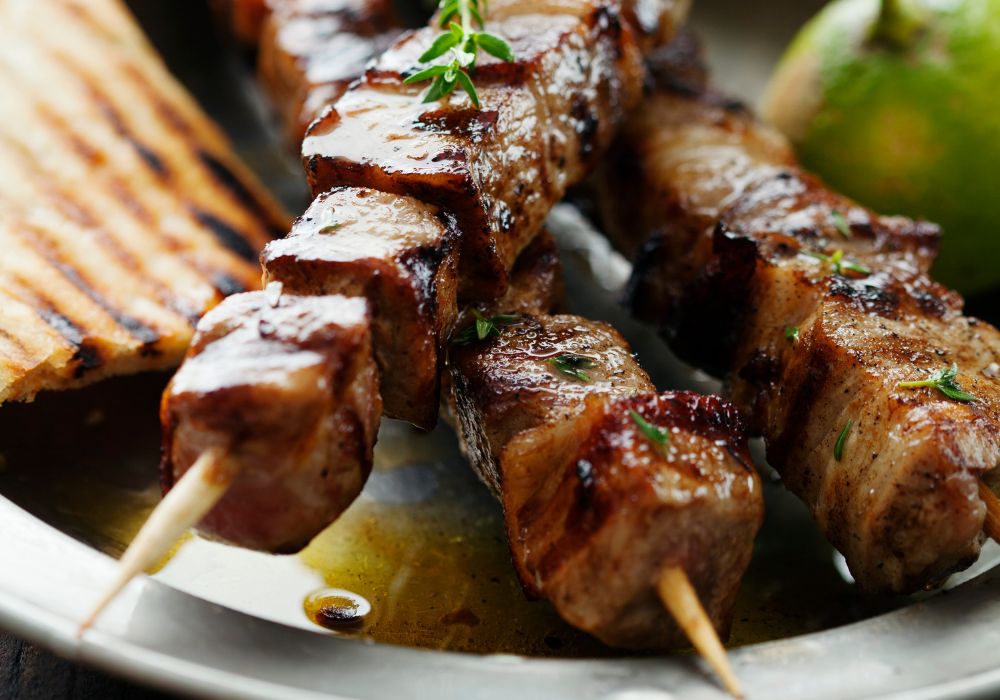 You may see souvla as an alternative, these are much larger chunks of meat cooked in the same way. Perfect inside a pita with salad or served as a portion with fries.
Kleftiko
Kleftiko is a traditional lamb dish. A leg of lamb is marinated usually with oil, lemon, garlic and onion. It's then cooked on baking paper in the oven for a long period to retain the juices and leave the meat deliciously tender.
It's usually served in restaurants with potatoes, or it can be found as street food as a healthy alternative to sandwiches.
Halloumi
Perhaps not a dish in itself, but food of which the Cypriots are fiercely proud. This soft and chewy cheese can stand alone as an appetizer or goes well with salads.
I particularly love halloumi when it has been grilled, and you will see it as a starter in nearly all restaurants or served with meze.
Best Restaurants in Cyprus
It's hard to narrow down the best restaurants in this tourist guide for Cyprus, but I have picked out 5 of my favorite places to eat across the island.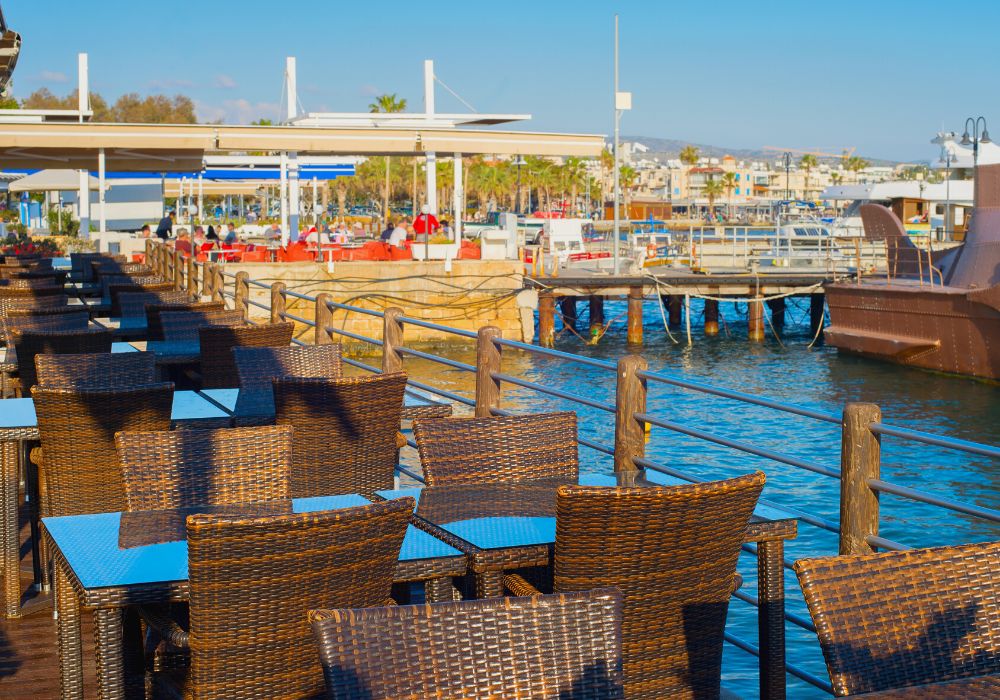 Meraki Market Café, Paphos: This superb vegetarian and vegan restaurant in Paphos is a must-try for anyone that loves plant-based food. The Maraki Bad Boy Burger is one of my favorites on the extensive menu. It's an affordable place to eat, with mains between €8-€12 each.
Pantopoleio Kali Orexi, Nicosia: This beautiful and trendy restaurant in the nation's capital takes Cypriot classics and adds an inspired twist. I particularly loved the tenderloin pork kebab marinated in aged whiskey. Mains are around €10-€15.
Vivaldi by Mavrommatis, Limassol: If you want Michelin star dining, then there's only one place to go in Cyprus. Nestled within the Four Seasons hotel in Limassol, Vivaldi offers an incredible tasting menu at a good price. €78 gets you a six-course taster menu.
Sage Restaurant, Ayia Napa: For more fine dining, try this award-winning restaurant in Ayia Napa. The fusion-style menu offers delicious steaks and mouth-watering seafood options. Prices are a little higher here, with mains around €25-€40 for steaks and seafood.
To Kazani, Larnaca: For a beautifully rustic and traditional setting, go to To Kazani in Larnaca. Expect to find lots of local and traditional dishes on the menu accompanied by some tasteful Cypriot music. This is a fantastic little gem for a traditional evening.
A Brief History of Cyprus
Cyprus has a long and fascinating history marked by a huge number of different ruling countries that have woven the tapestry that is modern Cypriot life today.
During its history, Cyprus has fallen under Greek, Roman, English, Byzantine, Ottoman, and Venetian rule. In 1960, Cyprus was granted independence from British Rule, which lasted until the Turkish invasion in 1974.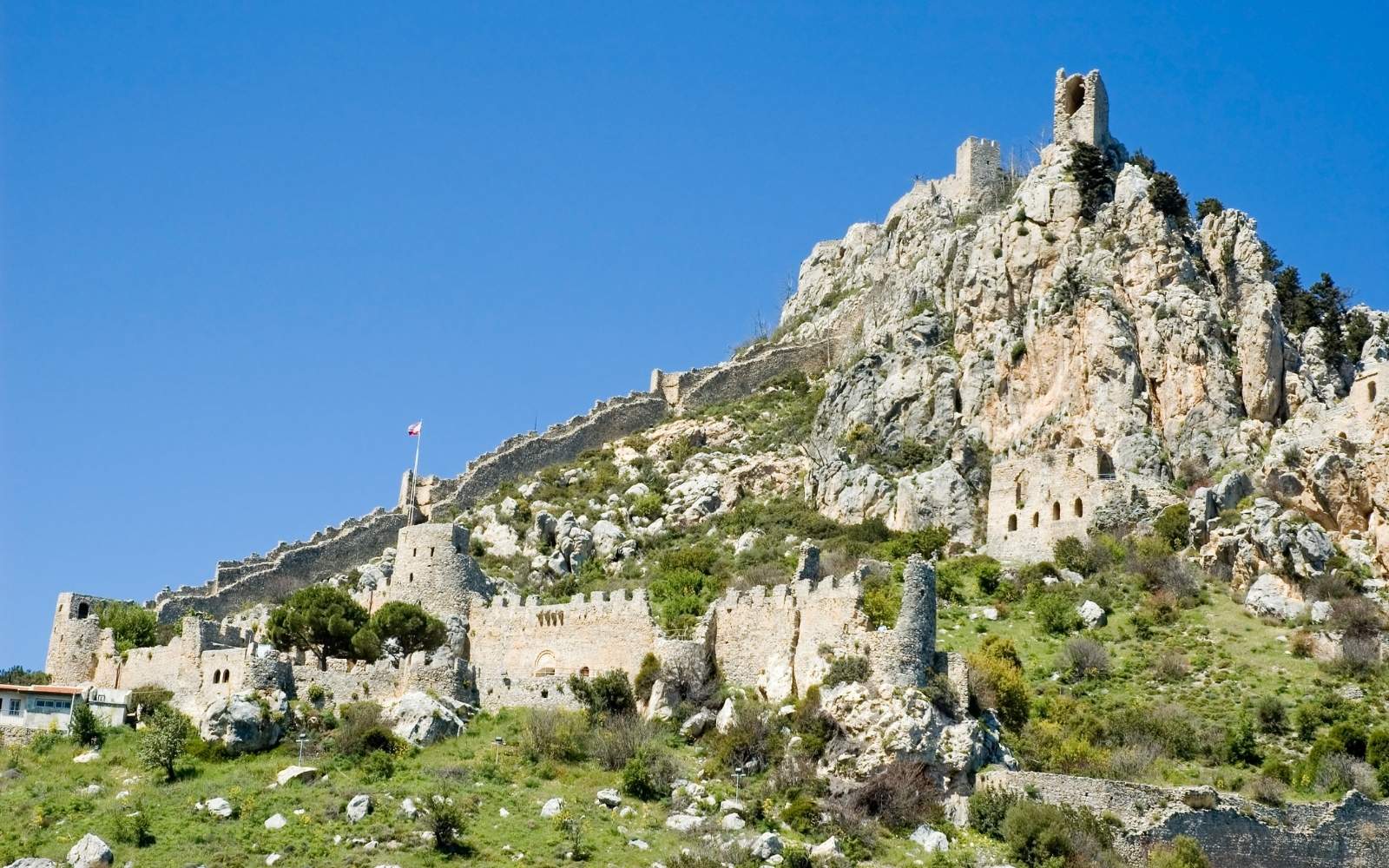 The 1974 invasion led to the partitioning of Cyprus, which still exists today. The north of Cyprus calls itself the Turkish Republic of North Cyprus, a state only officially recognized by Turkey, and the south is the Republic of Cyprus.
Cyprus Culture & Traditions
Every country has its own unique culture, and with historical differences come some particular traditions and behaviors that travelers should be aware of when traveling around any country. Before visiting Cyprus, you should be conscious of the following customs:
Name Days
Traditionally, Name Days are celebrated more than birthdays. While a birthday is celebrated by the immediate family, your name day is celebrated by friends, colleagues, and anyone who follows the religious calendar.
If your name is not in the religious calendar, then you will celebrate your name day on the Feast of All Saints. This is more common these days amongst older generations, but can still be seen today.
August Holiday
As with some other Mediterranean countries, Cyprus observes a general two-week break in August. This can be the first two or middle two weeks, depending on the year.
Tourist-facing businesses remain unaffected, but you will find lots of local and traditional places, including bars and restaurants, closed during this holiday.
The Wine Festival
Cypriots have celebrated their wine and Dionysos, god of wine and Venus, goddess of beauty and love, since ancient times.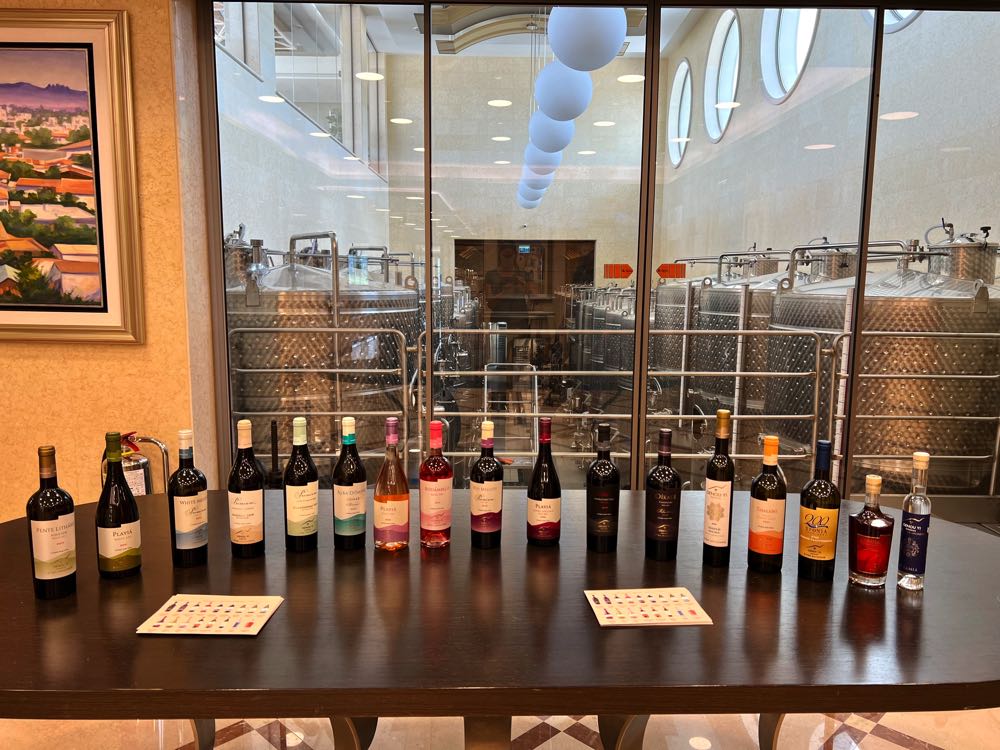 These days this takes the form of the Limassol Wine Festival, which is held over 2 weeks every September. There's traditional food, dance, open-air theatre and of course lots of wine to try.
Pros of Travel in Cyprus
There are so many reasons to travel to Cyprus, but here are my top four.
The Island is Small
Cyprus is a small island, and it's fairly easy to see different cities and towns. Limassol to Nicosia is just one hour away. Protaras and Ayia Napa are around 1.5 hours from Limassol, and Paphos is around 1 hour. If you rent a car, you can really go off and explore the best the island has to offer.
Excellent Year-Round Weather
The summer months are the most expensive and hottest to travel in Cyprus. The weather in Cyprus will still be warm enough to enjoy the beach outside of the summer season in April-May and October-November, allowing you to save the pennies and avoid the crowds.
Experience Two Cultures
From Nicosia, you can cross into Turkish Nicosia and experience Turkish cuisine and culture while still in Cyprus.
Beautiful Coastline
Although the coastline differs from city to city, with dark sand in Limassol, golden sand in Larnaca, and white sand in Protaras, the water is always beautiful, and it's an excellent place to swim.
Cons of Travel in Cyprus
There are not many cons of traveling to Cyprus but as with anywhere in the world, there are always a few things that are not so great about a certain place.
It's Expensive
Cyprus, particularly Limassol, is an expensive place to holiday or live. Rent and hotels are quite expensive in the summer months, and it's tricky to live on a budget on this island. Even outside of the summer season, living expenses are still high.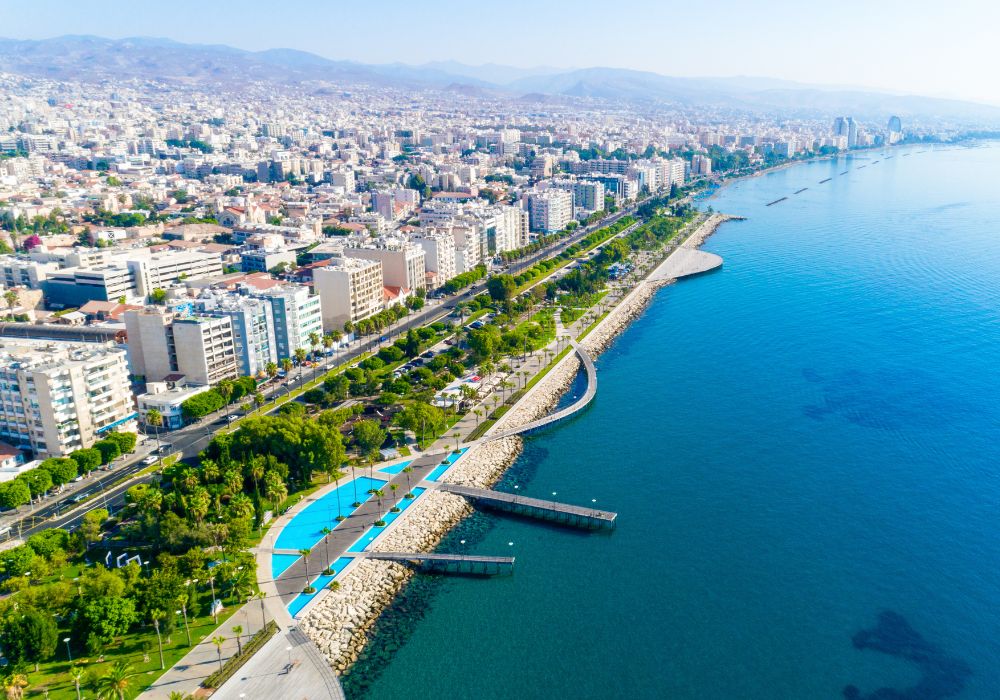 It's VERY Busy in Summer
The beaches are beautiful, but they are also crowded in the summer. You'll need to get up early to reserve a sun lounger and the bars and restaurants will be full, meaning you need to make a reservation pretty much everywhere you go.
Cyprus Travel Tips
Here are a few handy tips to know before traveling to Cyprus.
Choosing Beaches
The white sand beaches are in the east of the Island, in Protaras, Ayia Napa and Paralimni. Limassol has dark sand beaches and Paphos is mostly rocky with a few exceptions.
Bring Your Passport
If you plan on visiting Northern Cyprus and crossing the Green Line in Nicosia, you will need your passport to cross over, and there's a proper border crossing.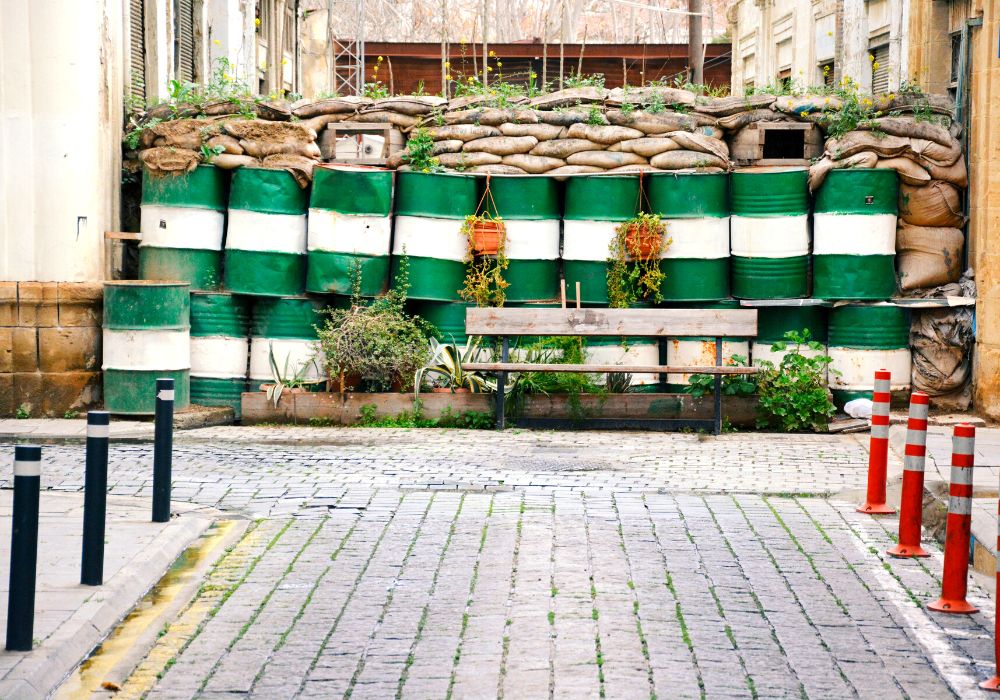 Know Where You Can't Go
While you can enter the UN Buffer Zone in Nicosia, Varosha, the ghost town in Famagusta is off-limits and guarded. You can only see this from a distance.
Be Sensitive to the History
Treat the partition of Cyprus with sensitivity. It's still quite a tense subject, and many Cypriots are still very hurt by the invasion.
Know Your Beer
Keo is the only Cypriot beer, and it's a great summer beer. Carlsberg is considered to be Cypriot because so much is brewed on the island.
Get Your Own Wheels
You should rent a car in Cyprus. Public transport has improved, but to get to the smaller villages or off the beaten track, you will need a car.
Bring the Correct Adaptor
Cyprus does not have the same plugs as the EU, but as the UK. Make sure you bring the correct adapter.
The People in Cyprus
Cypriots are amongst some of the friendliest in Europe, and you're sure to receive a welcoming reception wherever you go.
There's also a strong ex-pat community in Cyprus, so you will find plenty of fellow travelers in all the major cities across the island.
The Locals
The locals in Cyprus are incredibly welcoming and friendly. Life is very relaxed in Cyprus with a siga siga ("slowly, slowly") approach to the day. The majority of locals speak English, given the historical ties with the UK.
Types of Other Travellers
Beyond the locals, there's a significant ex-pat community throughout the major cities in Cyprus. In the more touristy destinations, this ex-pat community is slightly older, including retirees from the UK and around Europe.
Since Cyprus offers a remote work visa, there's also a growing digital nomad community in Cyprus, with coworking spaces and hubs opening in most cities.
Cyprus Travel: Quick Facts
To help you get acquainted with this island more quickly, I have set out some useful facts about Cyprus (Republic of Cyprus) here.
Quick Facts Cyprus
Population: 1.2 million
Capital city: Nicosia
Currency: Euro
National Day: 1st April
Language: Greek
Religion in Cyprus
Cyprus is a traditionally and historically religious country. Today, religion in Cyprus is dominated by the Eastern Orthodox branch of Christianity, which makes up nearly 75% of the population.
As with many European countries, religion is more strictly observed amongst older generations.
Language in Cyprus
In the Republic of Cyprus (excluding the North), Greek is the official language, followed by English as a leftover from when the island was a British Colony until the 1960s. In the North, Turkish is the most common language.
A Few Key Phrases in Cyprus
Here are a few key phrases for you. I've spelled the Greek words below phonetically to help you pronounce them (I'm assuming you, like me, aren't familiar with the Greek alphabet!).
Signomi: Excuse Me
Siga Siga: Slowly, Slowly (the Cypriot mantra/way of life)
Kalimera: Good morning
Efkharisto: Thank you
Parakalo: Please/You're Welcome
Ya sou: Hello/Goodbye
Ya Mas: Cheers
Cyprus Population
Cyprus has a total population of around 1.2 million inhabitants. Its capital, Nicosia, is also its largest city with a population of around 200,000 residents (counting both north and south of the Green Line).
Limassol is the second-largest city with around 150,000 inhabitants and Larnaca is third with 72,000.
The official populations of Paphos (35,000) and Protaras (20,000) are swelled significantly in the summer by the influx of tourists.
Cyprus Demographics
The people of Cyprus are split generally into two main communities, the Greek Cypriots and Turkish Cypriots.
Since the Turkish invasion in 1974, 99.5% of the Greek Cypriots live in the Republic of Cyprus and 98.7% of Turkish Cypriots live in the North.
What To Pack For Cyprus
Cyprus is famously a summer destination, but there are opportunities for adventure and fun outside the beach.
Bathing Suit: To enjoy the beach, pool and water parks in the summer
Sunscreen: Cyprus is sunny all year-round, so you should bring sunscreen no matter the time of year
Trainers: If you plan on going to the Troodos Mountains, or to the Ski Centre in the summer, you should wear comfortable footwear
Sun hat: It's HOT in the summer, so be sure to bring a cap or hat for protection
Jacket: From October – March/April, it's likely that you'll need a light jacket as it's a bit cooler in these months
Snorkel: Cyprus has some great snorkeling opportunities, so if you love to get out and explore the water, you might want to bring your snorkel.
Cyprus Travel Plug: Cyprus does not have the same plugs as Europe, but rather the three-pin plug as in the UK. Don't forget your adapter.
Working in Cyprus
Unless you are a citizen of the EU, or Iceland, Liechtenstein, Norway, or Switzerland, your employer must obtain a work permit for you to work in Cyprus.
Once you have a work permit, you then must apply for a work visa. This is a simple entry visa that allows you to travel to Cyprus for employment and a long-term stay. You can read how to apply here.
You can apply for a digital nomad visa if you can satisfy the criteria. This includes proving a monthly income of at least €3,500. This will give you the right to stay for up to a year, but there's a limit of 500 permits available. You can read more about it here.
Volunteer Travel in Cyprus
There are a number of informal volunteering opportunities in Cyprus through websites such as World Packers and Workaway. These largely center around opportunities at hostels across the country, although there are more environmental or sustainable opportunities arising now.
Best Time To Visit Cyprus
Cyprus has a pleasant, sunny climate all year round, with the weather perhaps becoming a little unsettled in December and January.
Peak Season
The peak season in Cyprus runs from around May to September. During this time, prices are at their highest and the tourist centers of Paphos and Protaras/Ayia Napa are most crowded. Beaches will be packed with tourists and locals alike.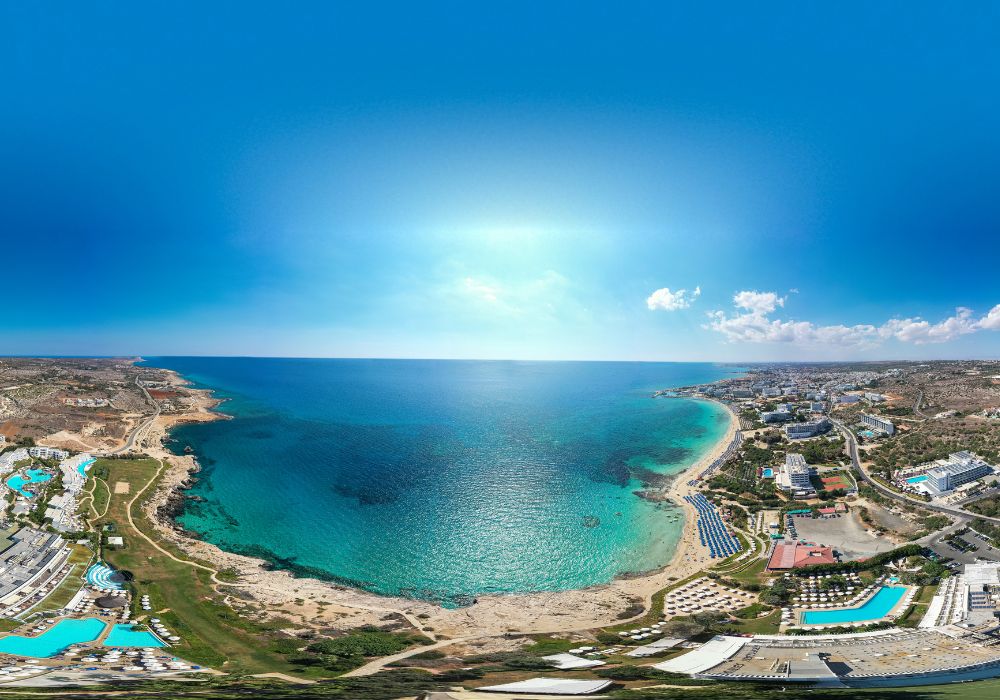 Shoulder Season
March-April and October-November are the shoulder season, which is a good time to visit Cyprus. Prices are significantly lower than during the peak season. While the weather can be unsettled, you will generally still expect good temperatures and consistent periods of sun.
You will find Paphos and Protaras much quieter than in peak season.
Off-Season
December and January are considered the off-season, with the weather much more unpredictable. There's most rainfall during these months and the average temperature is much lower, although still comfortable.
The tourist hotspots of Paphos and Protaras will be much quieter, and many of the bars and restaurants will be closed. Limassol, Larnaca and Nicosia will still have plenty of options open given the large local population.
Getting Around Cyprus
Generally, it's straightforward to get around Cyprus, as it's not a big island. There's no train network on the island, and the bus services are not as regular or as extensive as on the mainland. However, driving and private transfers are affordable alternatives.
By Bus
Buses within cities are very common and easy to locate. They can be hailed and are very cost-effective. Full timetables can be found at Cyprus by Bus.
Intercity buses are becoming more prevalent and there's now a good service between Paphos, Limassol and Larnaca. Larnaca is also well-connected to Nicosia.
By Plane
As Cyprus is a relatively small island, it's unusual to find internal flights between Paphos and Larnaca. Those that you will find will be expensive and the waiting time at each end will likely exceed a transfer by car or bus.
By Car
Hiring a car is easy within Cyprus and cars are available at around €25-€30 per day. The roads between the major cities are two lanes and relatively quiet, so the driving is straightforward.
Cypriots drive on the left-hand side of the road with the driver positioned on the right-hand side of the car, as in the UK. Most cars in Cyprus are automatic.
Getting To & From Cyprus
As an island, the majority of visitors to Cyprus will arrive by plane at one of the two international airports at either Paphos or Larnaca.
By Land and Sea
Cyprus does not have any land borders, and so generally arrival overland is not possible. Until June 2022 there were no car ferries arriving in the Republic of Cyprus.
The new car ferry from Greece to Cyprus travels around twice a week at a cost of around €50 per person. The journey takes around 30 hours.
You can arrive in the north by ferry and drive across the border into the south, but it's not advisable.
By Air
There are many direct flights to Cyprus from European countries. Check Ryan Air for excellent deals on flights from many destinations.
From the USA, Canada, New Zealand, Australia and South Africa, there are no direct flights to Cyprus. Most likely, your flight will layover in London, Dubai or Athens.
Cyprus Travel Entry Requirements
Visa entry requirements for Cyprus generally mirror entry requirements for the Schengen area, despite Cyprus not being in the Schengen Area.
Travelers from the UK, Australia, the US, Canada, and most of South America are permitted to stay, without a visa, for up to 90 days in any 180-day period.
If a traveler, other than one from an EU member state, wishes to stay beyond 90 days, then generally they will need to apply for a visa.
Travelers should check current regulations before planning any Cyprus travel.
Is Cyprus Safe?
From a health perspective, Cyprus is a safe place to visit. There are no mandatory vaccinations for entry and for the UK, the only advised vaccinations are those that you routinely have for life in the UK anyway.
Cyprus is generally considered a safe place to travel, despite its geographical location close to more unstable countries.
The biggest risk in Cyprus, as with many tourist destinations, is pickpocketing, although reports of these are also pretty infrequent. I have never heard of or witnessed any crime during my trips to Cyprus.
Always consult local travel advisories & current political climate before planning a trip, and always ask your hotel if it's safe to walk around at night, etc.
Cyprus Travel Insurance
As with any trip abroad, I always recommend getting travel insurance before you travel. As a part of the EU, it's an affordable country to cover with insurance and can also be purchased as part of a general European policy if you are exploring more of this continent. Have a look at the policies with SafetyWing.
Phone & Internet in Cyprus
Phone signal is good throughout Cyprus, although you may find it a little patchy at the top of the Troodos Mountains. As Cyprus is part of the EU, you will find EU carriers often allow roaming in Cyprus at no extra cost.
Wi-Fi is widely available in bars, restaurants, and hotels throughout the major cities in Cyprus.
Cyprus has a reported average internet speed of 55mbs. Phone and internet packages are available for tourists at around €20 per month for 15-20 GB of data. You can get a local SIM card at the airport when you arrive in Cyprus.
Learn More About Cyprus
I love learning about the places I visit before I go, and Cyprus is no different. With a rich and fascinating history, as well as bearing the scars (and more) of more recent troubles, I found it really beneficial to read and learn about this amazing island before I visited.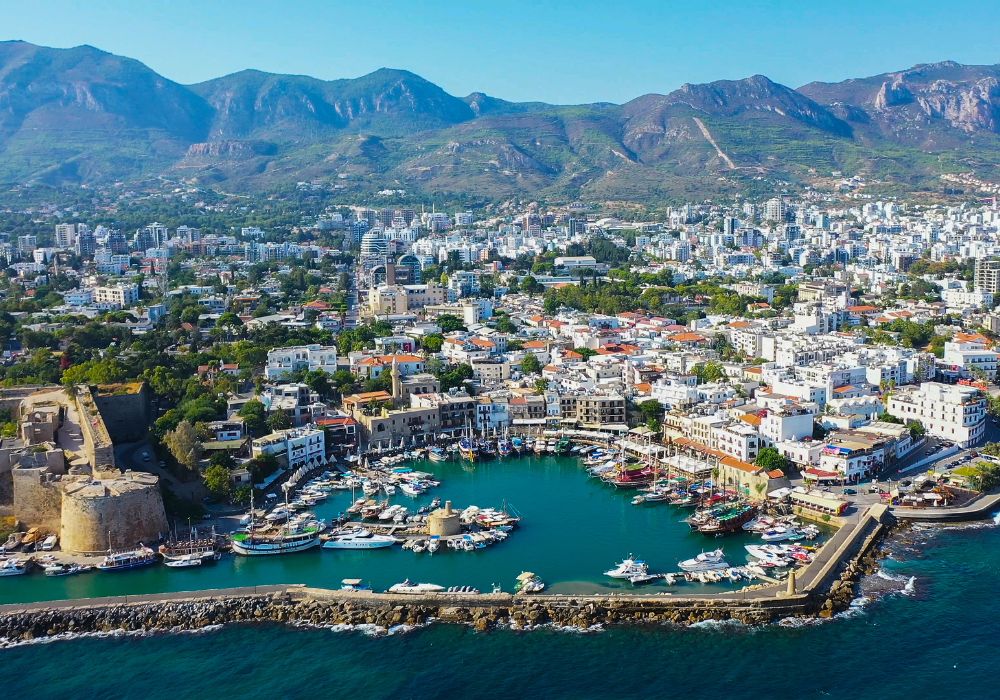 Here are some of my favorite books and blogs to give you some more insight into Cyprus.
Books About Cyprus
Learn about the history of the beautiful island of Cyprus in these must-read books.
A Watermelon, a Fish and a Bible by Christy Lefteri: Historical fiction about the 1972 invasion and the atrocities that happened. The author's parents are Cypriot refugees.
The Bitter Lemons of Cyprus by Lawrence Durrell: An autobiographical about Cyprus's movement for freedom from British colonial rule.
Journey into Cyprus by Colin Thubron: Learn about the author's 600-mile Cyprus travel adventure and his discoveries about history, myth and culture.
Movies About Cyprus
If you're more of a movie person, check out these movies to learn more about Cyprus.
The Story of the Green Line: Set in Nicosia in 1974, following soldiers in the North and South of Cyprus.
Smuggling Hendrix: A comedy about a man who attempts to get his dog back after the partition of Cyprus.
Diakopes sti Kipro: Released in 1971, this movie is good to watch after you've visited, as you will see the Ledra Palace Hotel in its heyday.
Blogs About Cyprus
While I may be biased because I write blogs, I find them to be the best source of information about travel. They're written by real people, who have traveled to these places and had honest experiences.
Here are a few great places for a Cyprus visitors guide.
Goats On The Road. I have written some in-depth Cyprus travel blogs (like the one you're currently reading!) that you may find helpful, including 25 Best Places to Visit in Cyprus.
What Meg Did Next. Confession, this is my own blog, but I have done some experience reviews, like the Akamas National Park. You may find these helpful to read alongside the above Goats On The Road Cyprus travel blogs.
Cyprus Travel FAQs
Here are some of the most asked questions about Cyprus travel.
Is Cyprus nice for a holiday?
Yes. The weather is delightful, the beaches are great, the food is delicious and the people are relaxed and friendly.
Which part of Cyprus is best for a holiday?
Protaras is best for beaches and affordable holidays. Ayia Napa is best if you want to party. Paphos for history, shopping and nature. Limassol and Larnaca are best for a more authentic experience, as they have a higher population of locals.
Is Cyprus travel expensive?
It can be. Rent and hotels can be expensive in the high season. However, in shoulder season or off-season, you can pick up some great deals, particularly in Paphos or Protaras which are the main tourist hubs.
Is Cyprus Greek or Turkish?
The Republic of Cyprus is Greek. Northern Cyprus is occupied by Turkey. While Turkey regards it as a sovereign state, the UN and other countries regard the North as part of the Republic of Cyprus under Turkish occupation.
Is Cyprus good for backpacking?
As Cyprus is a small country, you can explore a lot within a short amount of time, which makes it appealing for backpackers. The downside is that it can be expensive, so it may not be ideal for budget backpackers.
Is Cyprus good for digital nomads?
Cyprus travel is good for digital nomads due to its café culture, fast Wi-Fi and coworking spaces. They have also introduced a digital nomad visa.
Does Cyprus have good beaches?
Cyprus has many gorgeous beaches that have been awarded the Blue Flag award for quality and cleanliness. White sand beaches are in the east, with Larnaca and Limassol having dark and golden sand.
Is Cyprus good for walking?
In the summer, it's a little hot to walk, unless you head further up the mountains. In the winter, you can walk along the coastal trails in Akamas National Park or Cape Greco.
Can you hike Mount Olympus Cyprus?
Yes, there are indeed hiking trails in the Troodos Mountains and up to Mount Olympus. I use All Trails to provide inspiration for routes, but there are clearly marked trails here too.
How Cold is Cyprus in Winter?
The temperature drops to an average of 17 degrees Celsius in winter, which can still feel warm as it's sunny. However, the wind can be a little chilly sometimes.
Is there Skiing in Cyprus?
Yes, you can ski in the Troodos Mountains which are 2,000m above sea level and has a ski centre open during the winter months. The best snow is usually in January.
What is the wettest month in Cyprus?
The wettest month for Cyprus travel is December with an average of 94mm of rain, which really is still quite dry.
In Closing
Cyprus is a small country that is packed with history, both ancient and modern, culture, and amazing nature. It has some of the most beautiful waters and beaches to spend the summer.
Whether you're visiting Cyprus for a holiday, as a digital nomad, or an ex-pat, you're going to fall in love with this beautiful Mediterranean island and everything it has to offer. I hope this Cyprus travel guide helps you plan the best trip!
More Posts About Cyprus
Travel Resources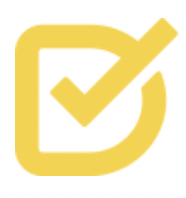 DiscoverCars
Discover Cars searches across all the main car rental sites and finds the best deal. Opt for full insurance coverage for more peace of mind and enjoy the freedom of a car.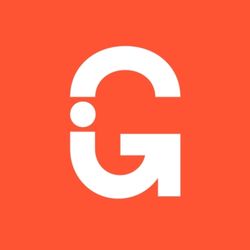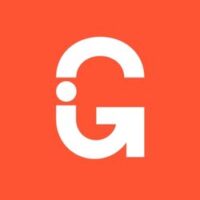 Get-Your-Guide
Our go-to website for booking tours around the world. Get-Your-Guide has a massive library of cool local experiences in almost every country.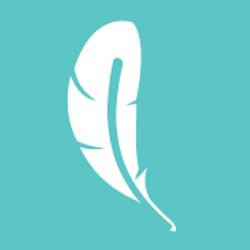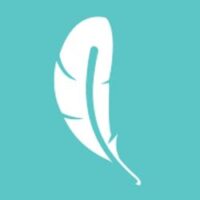 SafetyWing
The best travel insurance for full-time nomads by far. Get awesome rates, and excellent coverage, and sleep easy knowing you're insured against COVID.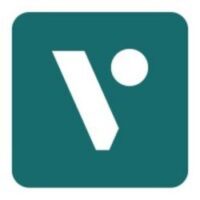 Viator
Another excellent tour booking engine that's better for available tours in the US. Viator also has great local experiences around the world.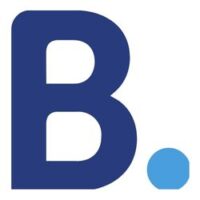 Booking.com
Our top choice for booking hotels and hostels, Booking.com is the easiest-to-use accommodation booking engine and often has the best prices on hotels.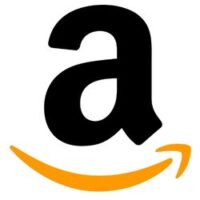 Amazon Gear
Anything from backpacks and luggage, to AirTags and guidebooks, you'll find everything you need for travel on the Amazon store.