Welcome to our Kazakhstan Travel Guide. On this page, you'll find all of our posts about Kazakhstan travel as well as some useful travel tips about the best time to visit, where to go, things to do, a Kazakhstan travel budget, and much more.
Get ready to step far off of the regular tourist trail and into a truly fascinating culture. Kazakhstan is a unique country with an undeniable contrast between the age-old nomadic traditions of the countryside and the modern metropolitan life found in places like Almaty and Astana.
Here you can be dining in a nice restaurant and staying in a 5-star hotel one minute, and the next you could be out on the steppe sleeping in a yurt and eating horse meat.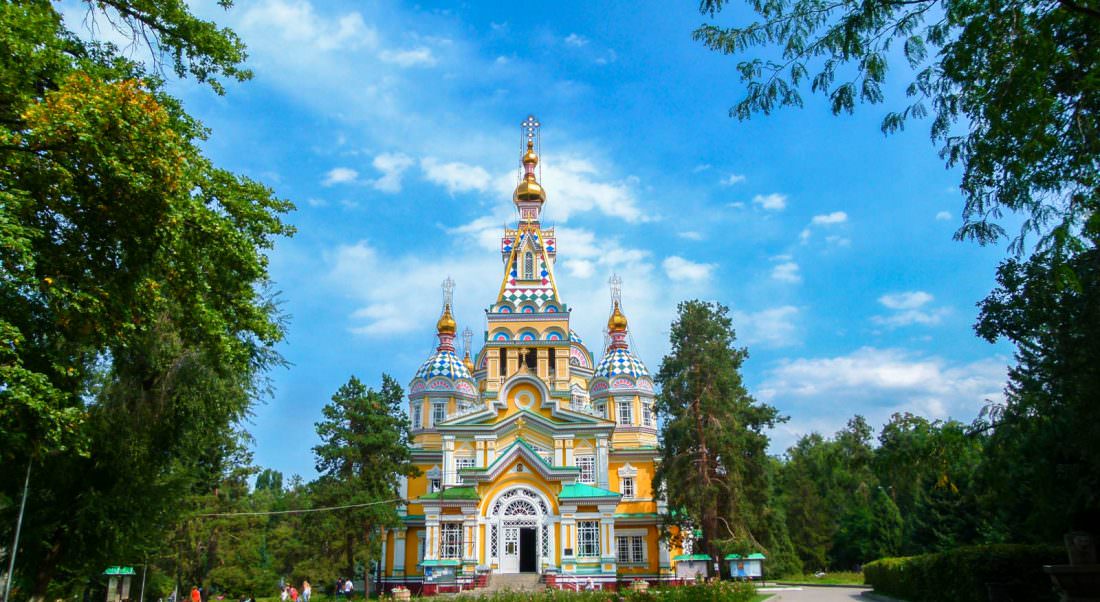 Officially the 9th largest country in the world, and a population of over 18 million people, it will take you some time to get around Kazakhstan, but don't worry. The buses and public transport are actually much simpler to navigate than you might think.
Blessed with dramatic mountain landscapes, stunning rivers, and dazzling lakes, Kazakhstan is a country that has it all, and those who are intrepid enough to explore this nation are rewarded at every turn.
Latest Kazakhstan Blog Posts
Below you will find all of our latest Kazakhstan travel blog posts which include not only our personal travel stories and experiences from traveling Kazakhstan for more than 2 weeks but also some useful travel information to help you plan your own trip to the region.
Before coming to Central Asia we hadn't really stayed in a homestay before and we were confused as to how ...
Plan Your Trip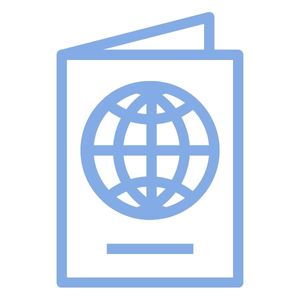 Visa Requirements
What you need to enter the country and travel for the duration of your intended trip.
Places To Visit in Kazakhstan
Kazakhstan is one of our favorite regions in the country, partially due to the incredible places to visit arount the country. If you are looking for an adventure and want to see someplace new, then Kazakhstan is the place for you! Here are 5 of the best places to visit:
Almaty: This city is located in the south of Kazakhstan and is home to many beautiful parks, gardens, and mountains. Almaty is also home to a number of museums and historical sites, making it a great place to learn about Kazakh culture. We found the people in this city to be warm and welcoming and the city itself felt as European as it did Central Asian.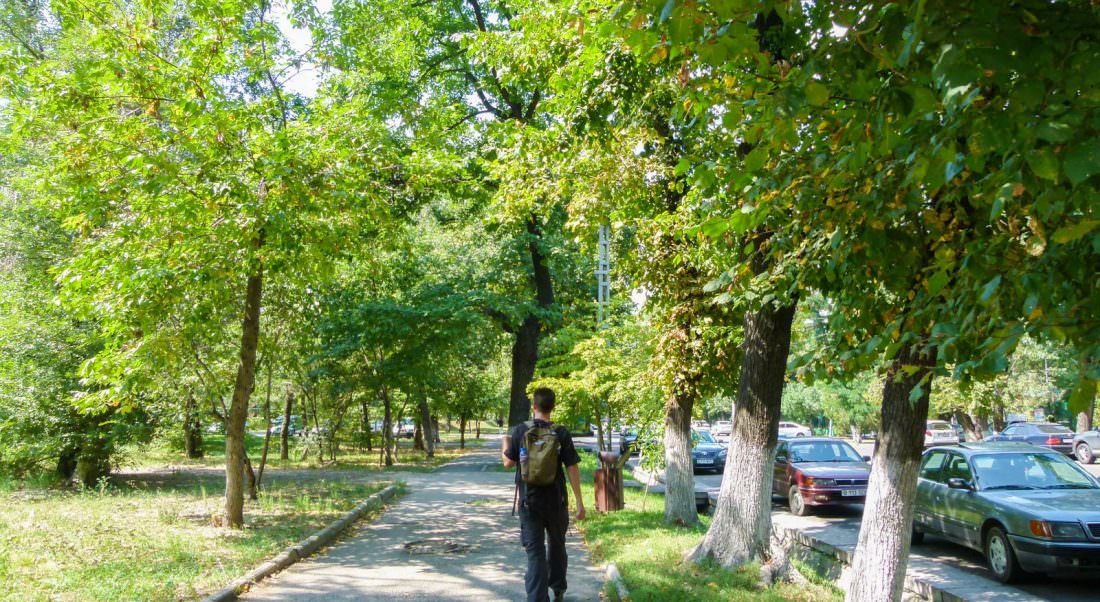 Astana: This capital city is located in the north of Kazakhstan and is home to some amazing architecture. The city is constantly changing and growing, with new buildings and attractions being added all the time. We weren't sure what to think of Astana during our visit, but a lot of people love it. One thing is for sure, it's a fascinating place to walk around.
Tengri-Tag Mountain: This mountain is located in the Tian Shan Mountains and offers stunning views of the surrounding landscape. The mountain is also home to a number of religious sites and temples, making it an interesting place to visit.
Saryarka Steppe: This large steppe covers a large area of northern Kazakhstan and is home to a variety of different wildlife. If you are looking for an outdoor adventure, then the Saryarka Steppe is the perfect place for you!
Korgalzhyn Nature Reserve: This nature reserve is located in western Kazakhstan and covers an area of over 3,000 square kilometers. The reserve is home to a variety of different animal species, making it a great place for nature lovers to visit.
Things To Do in Kazakhstan
When we visited Kazakstan, we did everything from wandering around modern cities to bathing naked in hot springs and we had a blast. If you're looking for an adventure, there are plenty of things to do here. Here are five of the best:
Explore the Kazak Steppe: This vast and beautiful grassland is perfect for horseback riding, hiking, and camping. Visiting the Kazak Steppe is an amazing experience that every traveler to Kazakhstan should try. The vastness of the steppe and its rolling hills make it a very unique place. Not only is it beautiful, but it's also rich in history and culture. You can learn a lot about the Kazakh people by visiting their homeland and seeing where they come from.
Take a trip to the Tien Shan Mountains: These mountains offer some of the best skiing and snowboarding in all of Central Asia. The Tien Shan Mountains are a stunning sight to behold. They offer visitors a wealth of activities and sights to enjoy. From hiking and camping to skiing and snowboarding, there is something for everyone here. The views from the peaks are simply breathtaking, making it well worth the effort to visit this amazing location.
See the flamingos at Lake Balkhash: This beautiful lake is home to over a million flamingos, making it one of the most impressive bird sanctuaries in the world. If you're ever in Kazakhstan, be sure to visit Lake Balkhash – it's home to some of the most beautiful flamingos in the world. The pink and white birds can often be seen wading through the water or perched on rocks, and their grace and elegance are a sight to behold.
Visit the Baiterek Tower in Astana: This towering structure is one of the most iconic landmarks in Kazakhstan and offers amazing views of the city below. It is an impressive sight, standing over 300 feet tall and featuring a unique design that has become a symbol of the country. The tower was built as part of the celebration of the 10th anniversary of Kazakh independence, and it has become one of the most popular tourist destinations in the country. Visitors can take an elevator to the top for stunning views of Astana and the surrounding area.
Visit the ancient city of Almaty: This city is home to many historical landmarks, including mosques, churches, and palaces. You can also enjoy some of the best shopping and dining in Kazakhstan here. If you're looking for an interesting and exotic destination to visit, consider Almaty. Located in the foothills of the Tian Shan Mountains, Almaty offers a wealth of cultural experiences and natural beauty. From its modern Central Asian city life, to its stunning mountain scenery, Almaty is a fascinating place to explore.
Cost Of Travel in Kazakhstan
The cost of travel in Kazakhstan varies depending on the type of traveler.
Budget: For budget travelers, daily expenses can range from $15 to $30 per day. This includes accommodations, food, transportation, and sightseeing.
Midrange: Midrange travelers can expect to spend around $50 to $70 per day
Top-end: Top-end travelers will spend upwards of $100 per day.
Here are some example costs for common expenses while traveling in Kazakhstan:
Accommodation: Budget accommodations can be found for as little as $5/night, midrange hotels are around $25 per night and top-end hotels can cost anywhere from $200+/night. Accommodations are generally affordable in Kazakhstan. A bed in a hostel or guesthouse ranges from $5 to $10 per night, while a private room in a hotel or B&B costs between $25 and $50 per night.
Food: You can eat cheaply by sticking to street food or local restaurants, or you can splurge on Western cuisine at more expensive restaurants. Generally, food is quite affordable in Kazakhstan.
Transportation: Local transportation such as buses and trains are very inexpensive, but taxis can be a bit pricey depending on the city.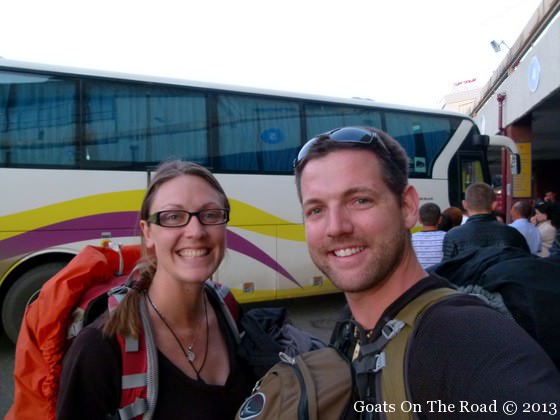 Activities: There is a wide range of activities available in Kazakhstan, from hiking and biking to sightseeing and shopping. Prices vary depending on what you choose to do. Of course hiking, biking and trekking are all great free activities while in the country. Some of the most popular tourist destinations in Kazakhstan include Astana, Almaty, and Karaganda. Astana is the capital city and offers a mix of modern architecture and Soviet-era landmarks.
Almaty is the largest city in Kazakhstan and is home to many museums, parks, and temples. Karaganda is known for its coal mines and is a great place to experience traditional Kazakh culture.
Where To Stay in Kazakhstan
The best way to find a place to stay in Kazakhstan is by doing some online research in advance. There are many different websites that offer accommodation listings, and you can usually find good deals on hotels, apartments, guest houses, and hostels.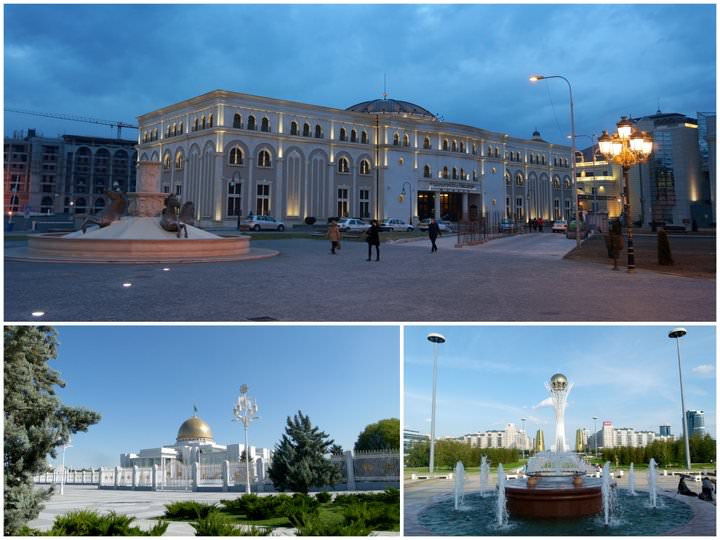 Hotels: If you're looking for a more luxurious option, there are several top-notch international hotels in Kazakhstan's biggest cities. Prices for a standard room start at around $100 per night but can go up significantly during peak tourist seasons.
Airbnb: If you're looking for an interesting and affordable place to stay while in Kazakhstan, consider an Airbnb. Airbnbs can be found all over the country, and they offer a unique experience that you can't get from a hotel. Prices vary depending on the location and size of the Airbnb, but you can expect to pay an average of $30-$50 per night.
Guest Houses: Visitors to Kazakhstan will find that the best way to experience the country is by staying in one of its many guest houses. Guest houses are a great way to meet locals and learn about the culture and customs of Kazakhstan. They also offer a more affordable option than hotels, with rates averaging around $25 per night. We mostly stayed in guest houses during our stay and we loved the comfortable rooms and the family feel.
Hostels: Hostels are a great way to save money while traveling, and Kazakhstan is no exception. The average cost of a hostel in Kazakhstan is about $10-15 per night, which can add up to significant savings over the course of a trip.
There are many different types of hostels available in Kazakhstan, from basic dormitory-style rooms to more luxurious accommodations. Dorms usually have between 4 and 8 beds, while private rooms are typically smaller but offer more privacy.
Most hostels include free Wi-Fi, laundry facilities, and breakfast in the price of a room. Some also offer discounts on food and drinks at local restaurants and bars. We stayed in a hostel in Astana and it was a great way to meet up with other travelers and get info on the region.
Ultimately, the best option for accommodation will vary depending on your budget and travel needs. But no matter what your preferences are, there's sure to be an accommodation option that fits your needs in Kazakhstan.
Food & Drink in Kazakhstan
Cuisine in Kazakhstan has been influenced by many cultures over the centuries. The Russian, Mongolian, and Central Asian cuisines have all had an impact on the food in Kazakhstan. Some of the most common ingredients in Kazakh cuisine include mutton, horse meat, beef, rice, flour, and dairy products.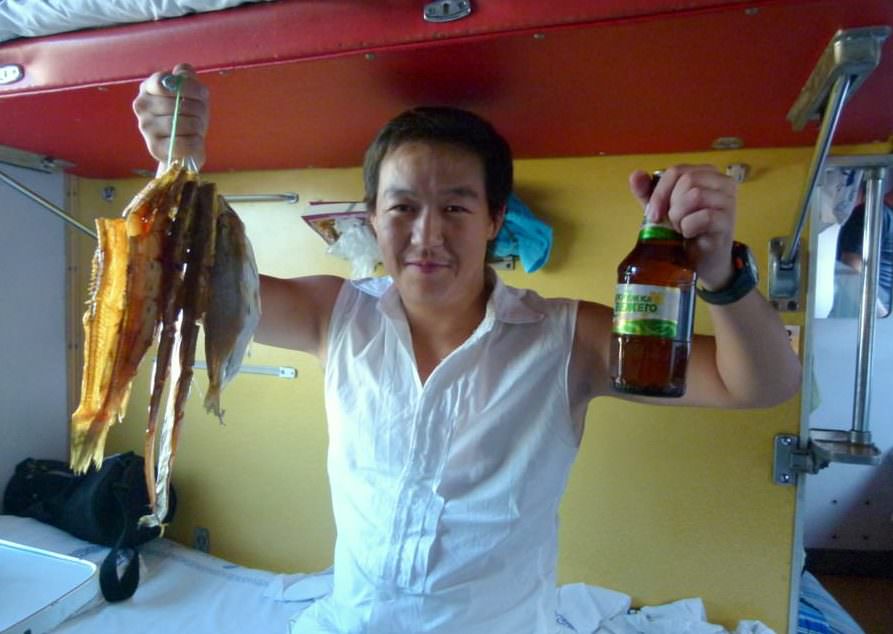 One of the most popular dishes in Kazakh cuisine is beshbarmak. Beshbarmak is made with boiled meat and noodles served with a sauce made from sour milk or yogurt. Another popular dish is kazy which is a type of sausage made from horse meat. Other common dishes include plov which is a rice dish with mutton or beef, shorpo which is a soup made with beef or mutton, and manty which are dumplings filled with meat or vegetables.
Kazakh cuisine is typically quite hearty and flavorful. The use of spices such as black pepper, cumin, and coriander gives many dishes a spicy flavor. The use of animal fats such as mutton tallow or lamb fat also gives many dishes a distinct richness. Dairy products such as yogurt and sour cream are also common in Kazakh cuisine and add a creamy texture to many dishes.
Despite the influence of other cultures, Kazakh cuisine has maintained its own unique flavors and traditions. Many of the dishes in Kazakh cuisine are quite hearty and filling, perfect for warming up on a cold winter day.
When it comes to food, Kazakhs know how to do it right. There are so many delicious dishes to try in this country, it can be hard to know where to start. But don't worry – we've got you covered. Here are five must-try dishes in Kazakhstan, and what makes them so special.
Beshbarmak: This dish is made up of noodles and meat, usually lamb or horse meat. It's a common dish in Kazakh cuisine and is usually served as a main course. The noodles are boiled in water until they are soft, then the meat is added and cooked until it is tender. The dish is typically flavored with garlic, onions, and salt.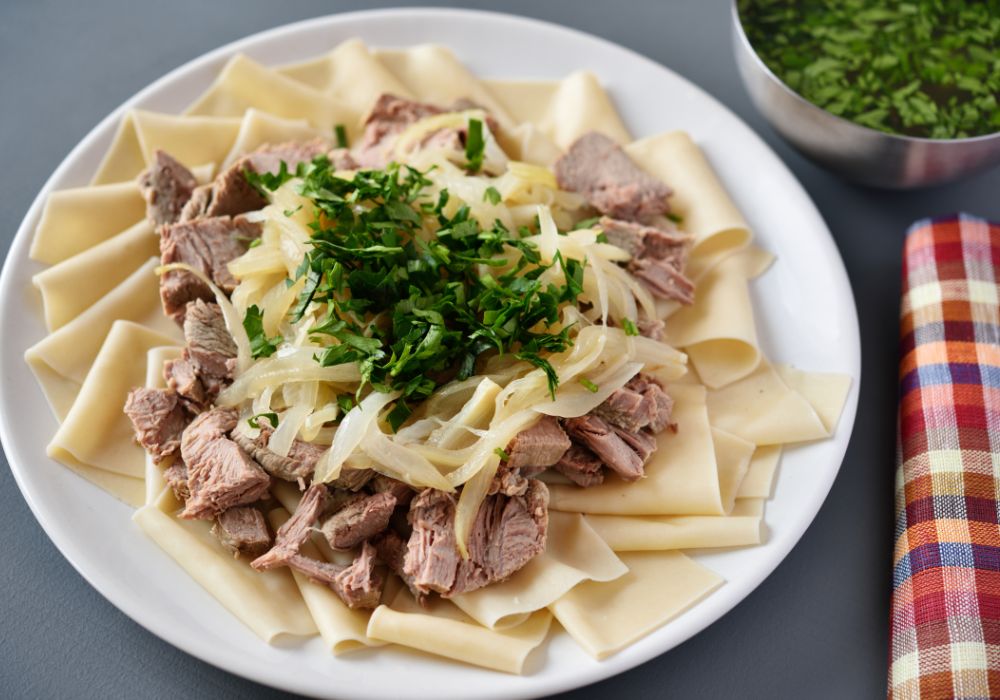 Plov: This dish is another staple of Kazakh cuisine, and is made up of rice, lamb or beef, and carrots. The rice is boiled in water until it is soft, then the lamb or beef is added and cooked until it is tender. The carrots are then added and cooked until they are soft. The dish is typically flavored with garlic, onions, and salt.
Shorpo: This soup is made up of mutton or beef broth, vegetables (usually onion, carrot, and potato), and flour dumplings called manti. The broth and vegetables are boiled together until they are soft, then the manti are added and cooked until they are soft. The soup is typically flavored with garlic and salt.
Sarykhela: This dish is made up of pieces of mutton or beef that have been fried in oil until they are crispy. The meat is then cooked in a sauce made from tomatoes, peppers, onions, and spices. The dish can also include potatoes or rice. Sarykhela is a popular dish in Kazakh cuisine and can be found in most restaurants serving traditional food.
Palaw: This dish consists of a thick porridge made from grains such as wheat, cornmeal, or rice. It can also include meat or vegetables such as mutton, beef, pumpkin, or potato. Palaw can be eaten as a main course or as a side dish. It's a popular dish in Kazakh cuisine and can be found in most restaurants serving traditional food.
Kazakhstan Travel Tips
There are a few things to keep in mind when traveling in Kazakhstan. The first is that the country is huge, so make sure you have enough time to explore all of it. The second is that the people are incredibly friendly and welcoming, so you're sure to feel at home here. And finally, be prepared for some amazing landscapes and scenery – from the vast steppes and deserts to the snow-capped mountains in the north.
Some of the things you'll want to experience while traveling in Kazakhstan include horseback riding through the steppes, visiting ancient Silk Road cities like Taraz and Turkestan, and trekking through the Tian Shan Mountains. There are also plenty of opportunities for skiing, fishing and camping in the winter, and swimming, hiking, and picnicking in the summer.
Kazakhstan is a wonderfully diverse country with something for everyone, so don't hesitate to add it to your travel bucket list!
When it comes to traveling, there are a few things that are always important to keep in mind. For those looking to travel to Kazakhstan, here are a few tips to help make your trip as smooth as possible.
Keep your passport: Make sure you have all the necessary visas and documents in order before you leave and carry your documents with you at all times.
Be aware of customs: Be aware of cultural norms and be respectful when visiting different areas of the country.
Prepare for bad weather: Be prepared for a variety of weather conditions, as the weather can change drastically from one region to the next.
Have some local money: Have money exchanged into the local currency before you arrive, as it can be difficult to find places that do this once you're already there.
Go insured: Make sure to have travel insurance in case of an emergency. We recommend WorldNomads for long-term travelers and SafetyWing for full-time nomads and expats.
When To Travel To Kazakhstan
The Best Time To Visit: July-August
High Season: July – August
Low Season: November – March
April – June (spring), July – August (summer), September – October (fall), November – March (winter)
Before you visit Kazakhstan, it's worth figuring out the weather here as some places are inaccessible during the winter months (November-March) due to snowy roads and closures.
The best time to visit Kazakhstan overall is in July and August when the weather is basically perfect throughout the country and most of the region in general. This is also considered the peak season because it is the best time for hiking in the country.
The shoulder seasons (April-June & September-October) are also great times to visit, but there might still be some ice and cold weather at higher elevations. This is also a good time to visit if you want to avoid the heat and enjoy some discounts on accommodation and tours. It's also a bit less busy than the summer peak months. By the end of October, usually, most of the ski hills are just starting to open up.
Winter can be extremely cold in Kazakhstan, but if you want to go skiing then there's no better time to visit. Check out the pristine slopes of Chimbulak during this time.
Whenever you choose to visit Kazakhstan, you'll quickly see that its beauty really can't be overstated. Whether you come in the spring when the flowers are blossoming, in the fall when the leaves are changing, or in the winter when the slopes are powdery white, you'll fall in love with this breathtaking country.
Getting Around Kazakhstan
Kazakhstan is a large country, and getting around can be a challenge. Planes, trains, buses, private drivers, shared taxis, and city taxis are the main ways to get around.
Plane: There are several international airports in Kazakhstan, including Almaty and Astana. There are also many flights between the major cities.
Train: The train system is extensive in Kazakhstan. Trains travel between all of the major cities, and there are also many regional trains that service smaller towns.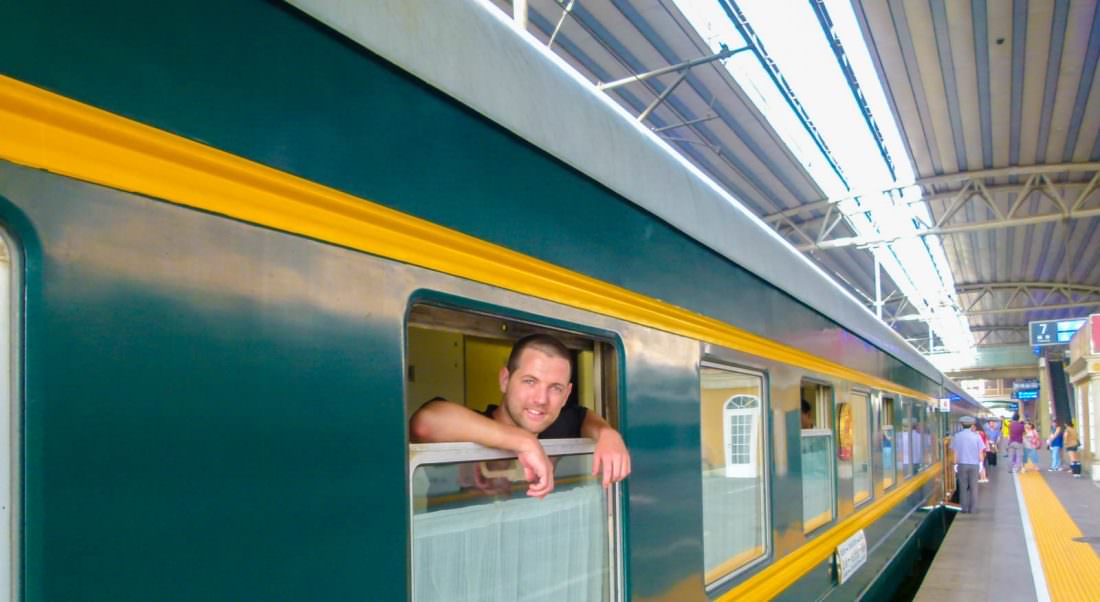 Bus: The bus system is less developed than the train system, but it is still a viable way to get around. Buses travel between most of the major cities, and there are also many regional buses that service smaller towns.
Private Driver: A private driver can be hired to take you anywhere in Kazakhstan. This is a great option if you want to visit smaller towns or villages that are not well-serviced by public transportation. Costs are around $75-$150 per day depending on the driver, where you get a pick up and distances driven.
City Taxi: Taxis are available in most of the larger cities in Kazakhstan. They are a convenient way to get around. We took a few during our time in the country and they're quite affordable. Usually not more than around $5 for a 15 minute drive in the cities.
Shared Taxi: Shared taxis are a great way to get around Kazakhstan. They are affordable, and they travel between all of the major cities. You can find shared taxis at the bus and train stations, or you can call a taxi company to have one pick you up.
When taking a shared taxi, it is important to be aware of the fare. The driver will usually ask how many people are in your group, and then tell you the price. Make sure you agree on the price before getting in the taxi.
Usually you can find the shared taxis congregating around bus terminals or shared taxi lots. We took some shared taxis in Kazakhstan and they're a great way to get between cities. The drivers tend to drive extremely fast though, so these aren't for the faint of heart.
The journey between cities can take several hours, so be prepared for a long ride. The good news is that the scenery is beautiful, and you can often see Mount Khan-Tengri, which is the highest peak in Kazakhstan.
Kazakhstan Entry Requirements
When planning a trip to Kazakhstan, it is important to be aware of the entry requirements. U.S. citizens must have a valid visa in order to enter the country. The visa application process can be completed online through the website of the Kazakhstani Consulate in the country where you wish to apply.
There are several types of visas available, depending on the purpose of your visit. Tourist visas are valid for up to 30 days and can be extended for an additional 30 days. Business visas are also valid for 30 days, but can be extended for up to 90 days.
In order to apply for a visa, you will need to provide the following information:
Your full name and date of birth
Your passport number and expiration date
The purpose of your visit
A letter of invitation from a Kazakhstani citizen or company
A copy of your airline ticket or travel itinerary
A recent passport-style photo
You will also need to pay a visa fee, which varies depending on the type of visa you are applying for. For more information on Kazakhstani visa requirements, please visit the website of the Kazakhstani Consulate.
Depending on your nationality, you may not need a visa to enter Kazakhstan for stays of 30 days or less. The following countries are included in the list of those that have this policy:
All European Union citizens
Australia
Bahrain
Canada
Chile
Colombia
Iceland
Indonesia
Israel
Japan
Kuwait
Liechtenstein
Malaysia
Mexico
Monaco
New Zealand
Norway
Oman
Philippines
Qatar
Saudi Arabia
Singapore
Switzerland
Thailand
United Kingdom
United States
Vatican City
Vietnam
The program started on 15 July 2014 with 10 countries and was later extended to 19 more in 2015. By 2017, the number had increased again to 43 countries. As of September 2019, 54 nations are now part of this policy.
Visa-Free Entry
90 days:
Armenia
Azerbaijan
Belarus
Georgia
Kyrgyzstan
Moldova
Mongolia
Russia
Ukraine
30 days:
Argentina
Brazil
Ecuador
Serbia
South Korea
Tajikistan
Turkey
United Arab Emirates
Uzbekistan
14 days:
China
Hong Kong
India
Iran
More Posts About Kazakhstan
Travel Resources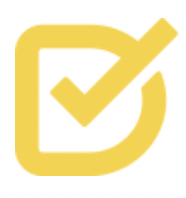 DiscoverCars
Discover Cars searches across all the main car rental sites and finds the best deal. Opt for full insurance coverage for more peace of mind and enjoy the freedom of a car.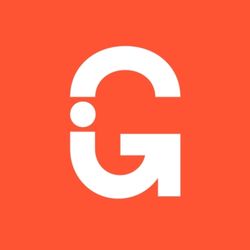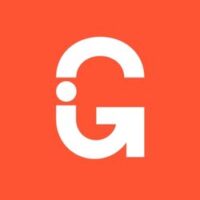 Get-Your-Guide
Our go-to website for booking tours around the world. Get-Your-Guide has a massive library of cool local experiences in almost every country.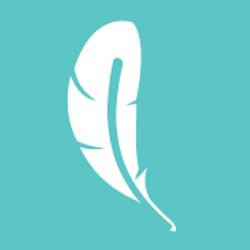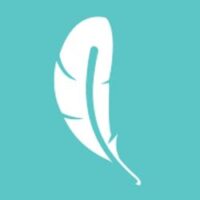 SafetyWing
The best travel insurance for full-time nomads by far. Get awesome rates, and excellent coverage, and sleep easy knowing you're insured against COVID.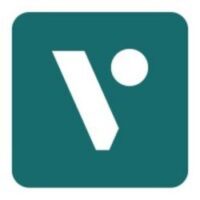 Viator
Another excellent tour booking engine that's better for available tours in the US. Viator also has great local experiences around the world.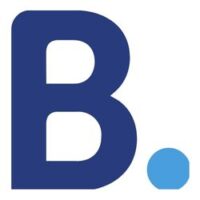 Booking.com
Our top choice for booking hotels and hostels, Booking.com is the easiest-to-use accommodation booking engine and often has the best prices on hotels.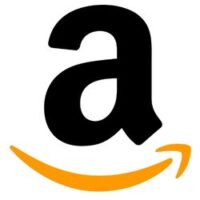 Amazon Gear
Anything from backpacks and luggage, to AirTags and guidebooks, you'll find everything you need for travel on the Amazon store.