Before coming to Central Asia we hadn't really stayed in a homestay before and we were confused as to how they work. We had a lot of questions about how it works. Do you stay in the family's room? Are there dorms? Does the family cook for you? Are you expected to spend the day with the family? Are there lots of tourists staying there? This article will answer these questions for other people who plan to visit Central Asia and other places where there are homestays.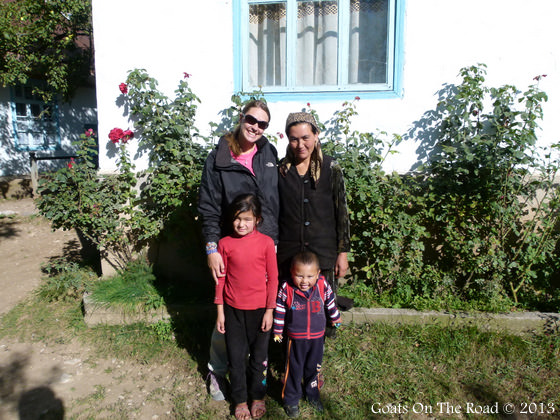 So, first of all we should start off by saying that homestays are our new favourite way to visit a country. If only every country had such great networks of homestays. It's the perfect way to stay with a local family and learn a bit about their way of life and taste the local and regional dishes. Usually the wife will cook a delicious meal and serve it to the visitors in a separate kitchen. It may sometimes be possible to eat with the family, but they generally assume that you would like your privacy.
Generally in a homestay you have your own room or even your own house in some cases. The family is there if you need any help but generally they're just going about their day to day business. They will cook for you if you request meals, which is highly recommended because it's an excellent way to sample local, home cooked meals.
In Central Asia, homestays usually have hot water showers and squat toilets, but amenities vary depending on the region. Some of the homes that you get to stay in are absolutely gorgeous. We've had rooms with views, terraces and orchards in the back yard.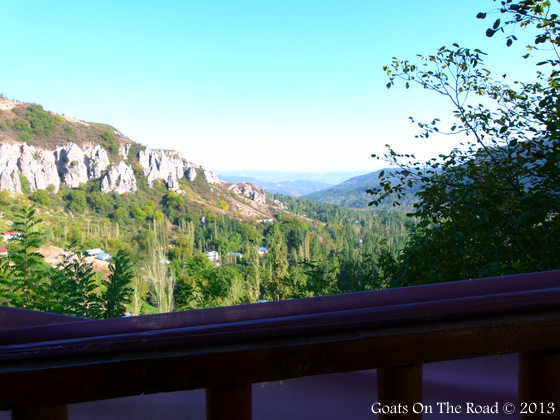 Beds also vary from homestay to homestay. Sometimes there are mattresses or cushions on the floor and sometimes there are comfortable king sized beds. We haven't slept in any homestays that we felt were dirty or uncomfortable. The hosts are often proud of their homes and keep them spotless for new visitors.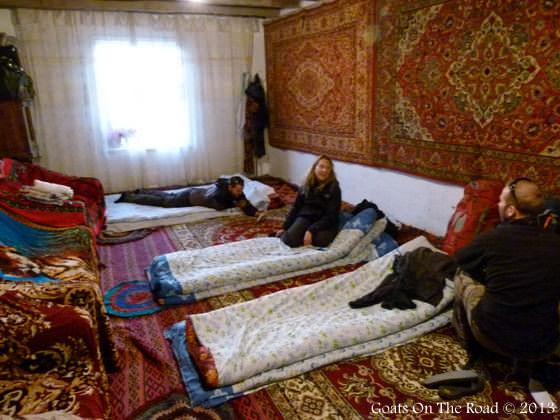 In many parts of Central Asia, homestays are already ingrained in the culture. Pilgrims have passed through many villages for centuries and with them grew a network of homes willing to take in the weary traveller. Companies like CBT, Shepherd's Life and META have capitalized on this hospitality by creating a sustainable system in which foreign visitors, who don't speak the local language, can stay with families much like pilgrims have done for centuries.
These community based tourism projects give the majority of money spent to the families themselves and also offer travellers nice rooms at fair prices. If you arrange your homestays through these companies, they generally try to give each family only one group or tourists at a time. This gives an authentic feel to your stay and allows you to have the family all to yourself.
These types of programs are also great for local families. Not only does it give them an excellent new source of income, but it allows them to meet people from all over the world. Many hosts still get very excited when new tourists come and they love to find out where the travellers are from and where they have been.
When planning our trip to Central Asia, we were excited about many things, but we had no idea about homestays. These family's have turned out to be a real highlight of our travels through the region and we remember each one for different reasons. Staying in hotels and hostels is great to have English staff and other travellers to swap tales with, but having been to homestays in Central Asia, if we were given a choice now we'd choose homestays every time.
Have you stayed in a homestay before? If so, where? Did you enjoy it? Please tell us below, we'd love to learn more about the world's homestays!
Like this Post? Pin it!