Learn how to become a pet sitter in this article. Enjoy the company of a furry friend, while receiving free accommodation on your next vacation. Whether you're looking to make some extra cash, or seeking ways to reduce housing costs, pet sitting is a rewarding job that I highly recommend.
Pet sitting allows you to get paid (in money or accommodation) in exchange for taking care of adorable animals. It's truly a win-win situation. With plenty of gigs available globally, pet sitting is a great way to travel.
I've pet sat around the world; I spent a week looking after a Husky mix in Glasgow, a month and a half with a Frenchie in Tokyo, a few weeks with a rescue cat in Brussels, and weeks with a Saluki in Kobe. It's by far my favorite way to travel.
In this article, I'll share the requirements to become a pet sitter, how you can find work, how much pet sitters get paid, and more. If you're looking to learn more about house sitting, check out our guide to becoming a house sitter.
What is a Pet Sitter?
Firstly, before we get into how to become a pet sitter, you may be wondering what a pet sitter is, and what the difference is between a pet sitter and a house sitter.
Pet sitters look after someone's pet while they're away. This usually entails staying at the pet owner's home, but this is not always the case; it can also include dropping in to check on the pets, playing with them, checking the cat litter, or walking the dogs.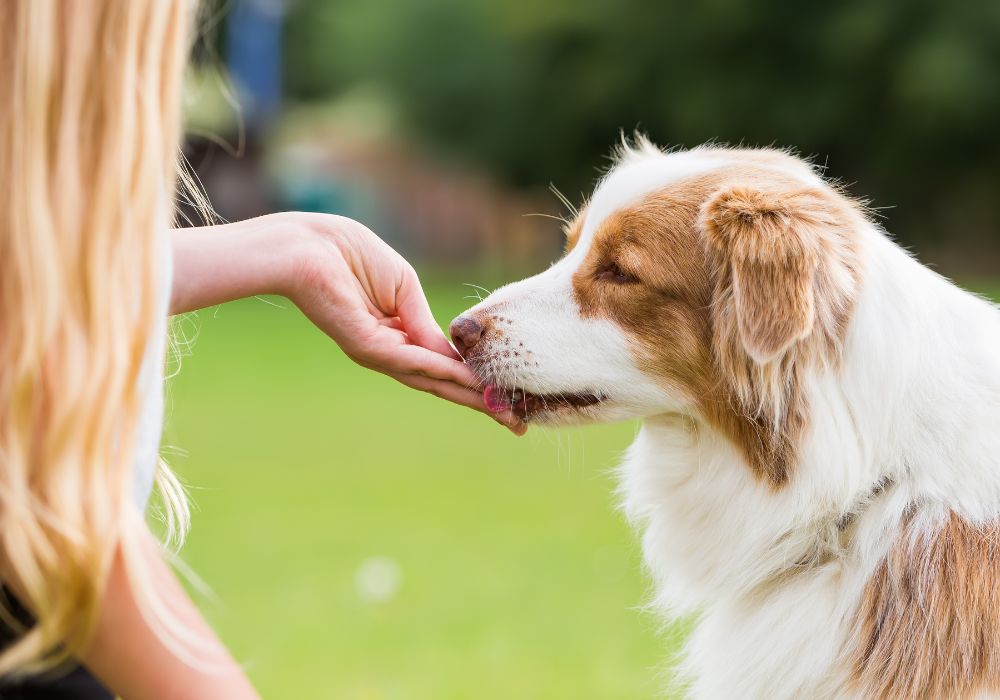 Pet sitting can also include letting the animals stay at your own home, but this requires a secure and safe set-up. Regardless of the details, pet sitter duties typically involve providing the animals with safety, food, water, affection, and playtime.
In contrast, house sitters look after someone's home while they're away; this almost always involves staying on the property. Their duties can include taking care of a pet, but it also includes watering the plants, keeping things clean, and looking after the garden.
I have experience with both house sitting with a pet and pet sitting only (where I dropped in to check on an animal). Both types of jobs have pros and cons but the main contrast is that although you get free accommodations with house sitting, you're more likely to get paid as a pet sitter.
Now that we've established what pet sitters and house sitters are, let's get into how you can start pet sitting.
Requirements to Become a Pet Sitter
If you're wondering how to become a pet sitter without a degree, you may be asking what certifications, courses, or skills you need in order to be up for the job.
Luckily, most clients don't require you to have any official pet sitting certifications or courses, however, there are some experiences and traits that are essential for thriving as a pet sitter, including: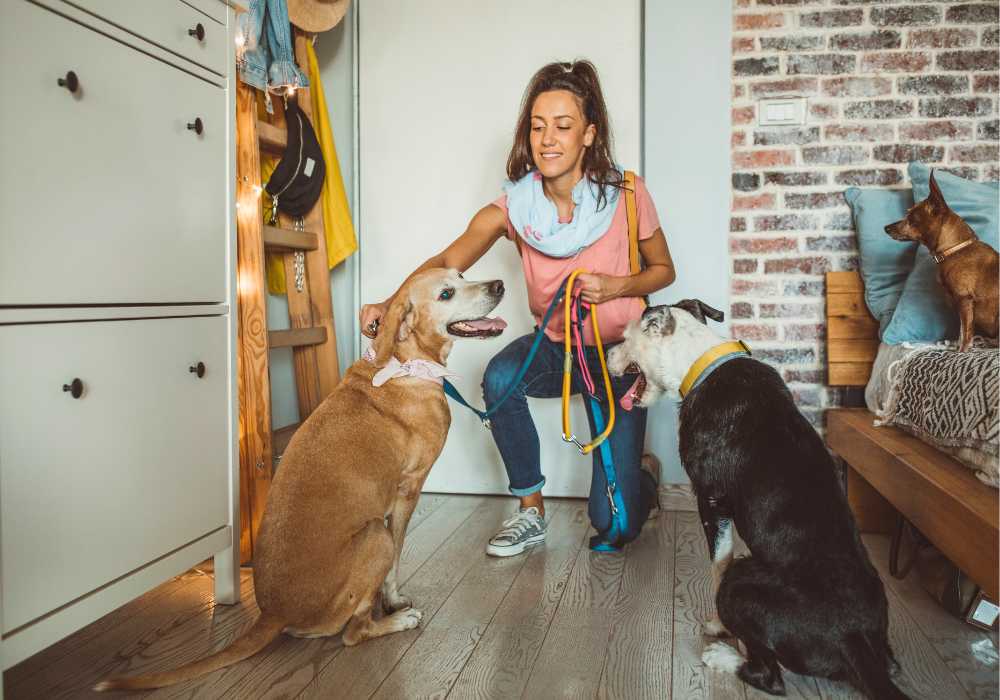 Experience with Animal Care: In order to secure pet sitting gigs, you must emphasize your past experiences with pet care. This includes feeding, walking, cleaning, grooming, and playing with pets. If you've never owned any pets before, you can gain some valuable experience by pet sitting for your friends or volunteering at a local veterinary clinic.
A Love for Animals: If you're here to learn to be a pet sitter, I imagine you already have a strong love for animals! Pet owners love to see their pet sitters have a clear and obvious affection for their beloved animals.
Responsible and Dependable: One of the most important characteristics that pet owners are looking for in their pet sitters is responsibility. They're leaving their precious animals and home in the care of a stranger, and they need to be able to trust their pet sitters completely.
Flexible: In order to work as a pet sitter, you have to be flexible. The pet owner may have a last-minute request or your overnight pet sitting dates may get changed or even canceled and so flexibility is key to thriving as a pet sitter.
Great at Communicating: Pet owners love receiving frequent updates on how their beloved pets are doing, so being a great communicator is essential. From personal experience, I found that pet owners especially love receiving photos of their cats playing or dogs out on walks, as it shows that they're having a great time and are happy. Being a good communicator is also required if and when emergencies or problems arise.
(Optional) Pet Sitting Certification: Having a pet sitting certification definitely isn't a requirement. I've been pet sitting for years without one. However, it can certainly increase your credibility as a professional, so it's great for those serious about a career in pet sitting. Some certifications include the NAPPS and the CPPS.
(Optional) Pet First Aid Course: While taking and passing a pet first aid course isn't essential if you want to work as a pet sitter, it's a great way to increase your credibility and reliability, which in return, can make it easier to find clients.
I pet sat for two years before I got my pet first aid certification, so don't feel pressured to get it right away. That being said, having the certification increased my odds of securing new clients, and it made me more comfortable with caring for pets with medical issues.
How to Become a Pet Sitter (5 Steps)
Now that we've gone over the requirements of becoming a pet sitter, let's get into the five ultimate steps on how to get your first pet sitting position.
These steps will help you secure new clients regardless of whether you're a new or experienced pet sitter. These tips have helped me get pet sitting gigs around the world, including consistent dog sitting jobs in Vancouver and house sitting gigs in Japan.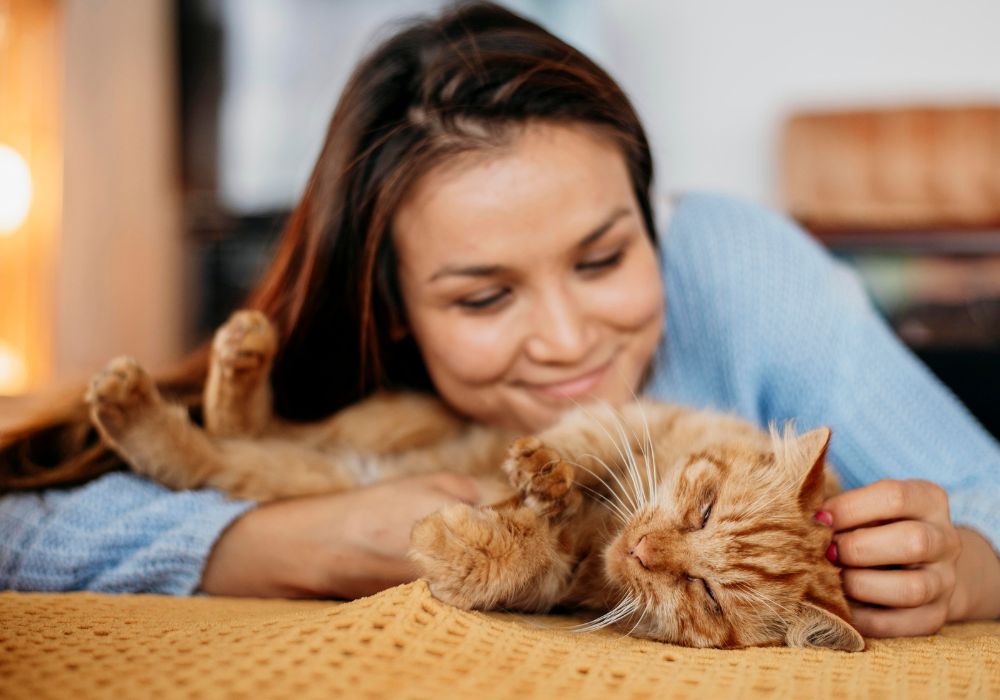 I have every confidence that these steps will help you find consistent pet sitting jobs as well.
1. Join Several House Sitting and Pet Sitting Websites
First of all, in order to find pet sitting jobs locally and around the world, you have to join one or more house/pet sitting websites.
Luckily, there are many websites to choose from. Some choices include Trusted Housesitters (use this link to get 20% off), Nomador, MindMyHouse, House Sitters America, House Sitters Canada, and House Carers. Check out the next section to learn more about the best pet sitting websites.
Alternatively, if you're wondering how to become a dog sitter in your own city, you can look for local jobs on websites such as Indeed, ZipRecruiter, and Rover.
When I first started out as a pet sitter, I was primarily interested in finding free accommodation while traveling. I only used Trusted Housesitters to find pet sitting gigs, and thanks to it being the largest pet sitting platform online, it was easy for me to find opportunities.
However, I find that it's easier to find paid pet sitting jobs locally. Overall, it's best to use many different websites to expand your options. Click here to sign up with Trusted Housesitters and receive 20% off the membership fee.
2. Create the Perfect Profile
Once you've joined a pet sitting website or two, it's time to set up the perfect profile.
First and foremost, make sure your profile is well-written and error-free, as this will convey your professionalism. However, don't forget to include a little personality.
Talk about your previous pet care experience, skills, and why you're interested in pet sitting. Include any testimonials or past pet sitting reviews (if you're a total newbie, get some references from friends or co-workers; see step 3!). And don't forget to include some photos of you with some adorable animals.
Remember to focus on your strengths. I always emphasize my experience, responsibility, and love for animals in my profile. If you've taken any pet first aid courses or certifications, be sure to highlight them. Find out more in our post about creating a standout pet sitting profile.
3. Secure Your References
Next, it's time to secure your references. This is the most important part of getting started as a pet sitter, as having past references, reviews, and testimonials makes you seem more trustworthy and dependable.
If you're wondering how to become a pet sitter without any experience, you can always look for some local opportunities. Pet sit for your friends or family, find local job postings, or offer to walk your neighbor's dog and simply ask the owners to write a review afterward.
You can also ask for some character references from your friends, family, or employers. When I first started pet sitting, I asked my old boss to write me a reference to highlight my reliability and responsibility.
Overall, regardless of whether you're a beginner or an experienced pet sitter, it's essential to include references and reviews to build trust with potential clients.
4. Find and Apply for the Best Jobs
So, you've joined a few pet sitting websites, written a killer profile, and included your top references. Now, it's time to search for your perfect pet sitting job.
Most house sitting websites allow you to specify your search to destinations, dates, length of stay, and species of animals. Many pet sitting websites will also let you specify the type of job, such as house sitting with pets, drop-in visits, or dog walking.
After you've found and read through some great pet sitting job listings, it's time to apply to them. To do so, you'll need to send the pet owners an engaging and informative application message.
Introduce yourself, talk about their pets, highlight your past relevant experience, and explain why you're the ideal choice for them. Make sure to ask some questions about the job listing (and specifically, their furry family member), and end the message by saying that you'd love the opportunity to interview.
I always like to tailor my application message to the listing; I mention their pet's name often, and I emphasize my previous relevant pet care experience. For example, if the job listing is for a timid feline, I highlight my experience taking care of nervous and shy rescue cats.
5. Prepare for your Interview
After the pet owners have considered all their applications, and if they feel you could be a good fit, they're likely to reach out and ask if you're interested in an interview. You're one step closer to securing a pet sitting job. All you have to do is ace the interview.
So, what's the best way to prepare for these pet sitting interviews? I like to go over the job listing and note anything important that they might bring up.
Do the pets have any health issues or behavioral problems? If so, be prepared to answer questions on your comfortability and experience with these types of pets.
While the questions and tone of the interview vary per pet owner, some standard questions include:
Why are you interested in pet sitting for us?
What's your previous experience with dogs/cats/other animals?
What are you planning to do during the pet sit?
If you're traveling from overseas, what are your travel plans like?
And remember, don't beat yourself up if you don't get the job in the end. Pet sitting can be competitive! Keep applying, and you'll eventually land the perfect pet sitting gig.
Whether you're wondering how to become a certified pet sitter or you're hoping to secure some house sitting gigs for your next extended vacation, these five tips are the best steps to get started.
How to Find Work as a Pet Sitter
Now that we've gone over how to become a dog sitter and how to become a cat sitter, let's expand on where to find work as a pet sitter.
These are the five best websites to find pet sitting gigs:
1. Trusted Housesitters
If you're becoming a pet sitter in the hope you'll get free accommodation overseas, then you have to use Trusted Housesitters. The biggest pet sitting platform available, Trusted Housesitters allows you to find an abundance of house sitting opportunities around the world.
With a 24/7 vet hotline, great customer service, and an easy-to-navigate website, Trusted Housesitters is one of the best pet sitting websites out there. However, you do have to pay an annual membership fee to access Trusted Housesitters' plethora of opportunities; it costs $129 per year.
I personally like to view this membership fee as a small investment; I pay $129 upfront, but it saves me thousands of dollars on accommodation a year. I've used Trusted Housesitters to travel to countries like Japan, the UK, and Belgium on a budget, so it's definitely worth it.
Goats On The Road readers receive an automatic 20% off the cost of the membership fee with Trusted Housesitters. Use this link for the discount and details.
2. Rover
If you're interested in getting paid to pet sit locally, then I recommend you check out Rover. A website where you can list your pet sitting services like house sitting, pet boarding, dog walking, doggy daycare, and drop-in visits; it's the best way to make money as a pet sitter.
Rover lets you get started for free, but they take a percentage of your salary from your bookings. They offer 24/7 support (which includes vet assistance), the Rover Guarantee (which includes reimbursement for up $25,000 worth of vet fees), and provide you with access to an abundance of potential clients – it's worth taking a look.
3. Nomador
For those still wondering how to become a pet sitter, Nomador is one of the best websites to get started.
Filled with international house sitting opportunities, it's the perfect platform for travelers and digital nomads. It does, however, has a membership fee of $85 per year.
4. MindMyHouse
Similar to Nomador and Trusted Housesitters, MindMyHouse is an international house sitting website that's perfect for those looking to become a pet sitter.
With an easy-to-use website and lots of pet sitting opportunities, MindMyHouse is a great way to get started. It's also one of the cheaper options available and costs just $29 per year.
5. Local Job Listings on Indeed or ZipRecruiter
Finally, one of the best ways to find paid local pet sitting jobs is on job platforms such as Indeed or ZipRecruiter. By searching recent job listings, you can find local companies hiring pet sitters and dog walkers for reasonable rates.
However, the opportunities available to you will vary based on where you're located and the time of year. Nevertheless, it's the best way to consistently find potential, paid pet sitting jobs. This was the case for me, even though it took me a while to get hired.
How Much Do Pet Sitters Make?
Now that we've gone over how to become a freelance pet sitter, you may be wondering what the average salary looks like.
Unfortunately, most house sitting with pet jobs are unpaid as your pay comes in the form of free accommodation and utilities. Occasionally, these jobs also come with additional perks, like free vehicle access, but, most of the listings found on websites like Trusted Housesitters, Nomador, and MindMyHouse won't pay.
However, once you gain more skills and experience as a pet nanny and house sitter, you'll be able to leverage your expertise for money. Experienced pet sitters can expect to make $25 to $80 per night, depending on the area, clients, duties requested, and your testimonials.
Furthermore, jobs that involve drop-in visits and dog walking are undoubtedly worthy of payment. You can expect to make $10 to $25 per 30-60 minute visit. You can list your services and fees on websites like Rover; just note that the higher your fees, the harder it is to find new clients.
Overall, don't expect to make too much money at first. I was house sitting with pets for free for two years before I started requesting payment, and although I could've started charging much earlier, I was primarily seeking free travel accommodation.
Pros and Cons of Being a Pet Sitter
So far, we've gone over how to become a professional pet sitter, the requirements of becoming a pet sitter, and the best pet sitting companies to choose from. But how can you be sure if pet sitting is the right fit for you? What are the advantages and disadvantages of being a professional pet sitter?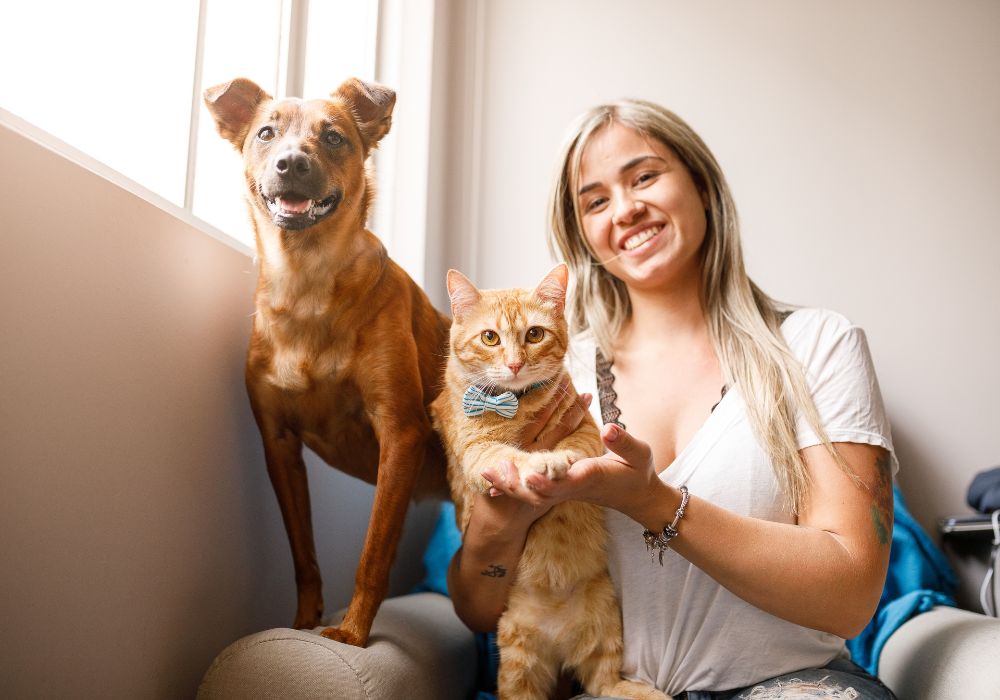 Pros of Becoming a Pet Sitter
Free accommodation and utilities: One of the biggest perks of pet sitting is that you get a free place to stay (if you're lucky, it might be a luxury house and pet sitting job). If you're pet sitting locally, you can treat it as a staycation; you'll save money on utilities, and you might even get to live a while in some luxurious properties. If you're traveling, pet sitting can allow you to visit new cities without paying a dime for accommodation.
Spend quality time with animals: If you crave the company of adorable animals but don't own pets of your own, pet sitting is the best way to go. This was the greatest allure for me; when I first started out as a professional pet sitter, I couldn't own any of my own pets because I was living nomadically in Japan.
It's a great way to make extra money: While it's a little unlikely you'll make a full-time income off of pet sitting alone, it's a great, easy, and convenient way to make some extra cash.
It's flexible: As a professional pet sitter, you can be self-employed. This means you can choose your jobs based on your personal preferences, and with an abundance of pet and house sitting gigs available, there are many options to choose from.
It's one of the best ways to travel: Pet sitting provides you with the opportunity to visit the less touristy areas of a city and discover some hidden gems. This is one of my favorite parts of pet sitting; it allowed me to explore completely new areas of London and Tokyo.
Cons of Becoming a Pet Sitter
The salary isn't high, consistent, or reliable: While it's great to get paid to cuddle and care for some animals, the salary isn't great. It also frequently varies between clients and seasons.
You might have to deal with some tricky clients: While most of the pet owners I've met have been very welcoming and kind, you occasionally have to deal with difficult and fussy clients. It can be stressful and exhausting to deal with their sometimes endless stream of demands.
You might have to deal with some misbehaved pets: Pet sitting a particularly mischievous or untrained animal can be quite stressful. Caring for a poorly-behaved animal can be tiring; from cleaning up their messes to providing them with a healthy outlet for their excessive energy.
Most pet and house sitting websites charge a membership fee: If you're wondering how to become a pet sitter without any experience, it's best to join a house sitting website. Unfortunately, most of these websites charge a membership fee. I like to view it as a small investment for my personal freelance pet sitting business.
How to Become a Pet Sitter: FAQs
Here are the answers to some commonly asked questions on how to become a pet sitter:
What qualifications do I need to be a pet sitter?
There aren't any specific requirements to become a pet sitter, but some desirable characteristics include a love for animals, experience with animal care, familiarity with animal behavior and common training strategies, stellar communication skills, and pet first aid certification.
How do I become a pet sitter without any experience?
The best way to start dog sitting or cat sitting as a newbie is to gain as much pet care experience as you can. This can include walking your friends' dogs or volunteering at a local veterinary clinic. Don't forget to ask them for references.
Are pet sitters in demand?
Pet sitters are definitely in demand, especially in big cities. Pet owners know that their beloved animals are much more comfortable staying at home than at a pet boarding facility, and pet sitting companies like Rover and Trusted Housesitters are continuing to grow and develop to meet demands.
Is pet sitting hard?
While pet sitting is generally viewed as an easy job, it definitely comes with its challenges, especially when deling with animals that have behavioral issues or an excessive amount of energy. In order to become a pet sitter, you'll need to be patient, dedicated, and responsible.
Do pet sitters get paid?
Yes, as a professional pet sitter, you can expect to get paid $25 to $80 per night, depending on the location, number of pets, and specific pet services requested. For drop-in visits, you can expect to get paid $10 to $25 per 30-60 minute visit.
How to become a dog sitter in your own home?
If you want to dog sit in your own home, you'll have to have a suitable set-up. This includes having a secure area just for the dog with all of the essentials comprising a clean water dish, bed, and enrichment (such as dog toys!).
What duties do pet sitters have?
Some duties pet sitters have include providing the pets with food and water, playing with them, grooming them, giving them their medications (if requested), walking the dogs, cleaning the cat litter, and keeping the owners updated on their well-being.
In Conclusion
I hope this article on how to get into petsitting has provided you with the means and the confidence to get started. Pet sitting is truly one of my favorite jobs in the world; not only do I get to save money while visiting expensive destinations, but I get to spend quality time with adorable animals.
Whether you want to start pet sitting to save on travel accommodations or to make some extra cash at home, there's nothing better than getting paid to care for a pet. So, open up your laptops and start setting up your profiles, it's time to get started.
Like This Article? Pin it!