Learn how to become a house sitter in this complete guide. Can you imagine yourself spending a month in a Spanish vineyard, lazing by a pool for days on end? Or how about spending a few weeks with an adorable kitten in a comfortable New York apartment? I'm here to tell you that both ideas are attainable, and without having to pay a dime for housing.
House sitting is when you stay in someone's house while they're away, keeping it safe and secure, in exchange for free accommodation. It occasionally comes with additional duties, such as maintaining a garden or caring for the family pet.
I've house sat around the world and my experiences have involved spending a week taking care of two timid cats in London, a month and a half with a loving French bulldog in Tokyo, and caring for a playful rescue cat in Brussels.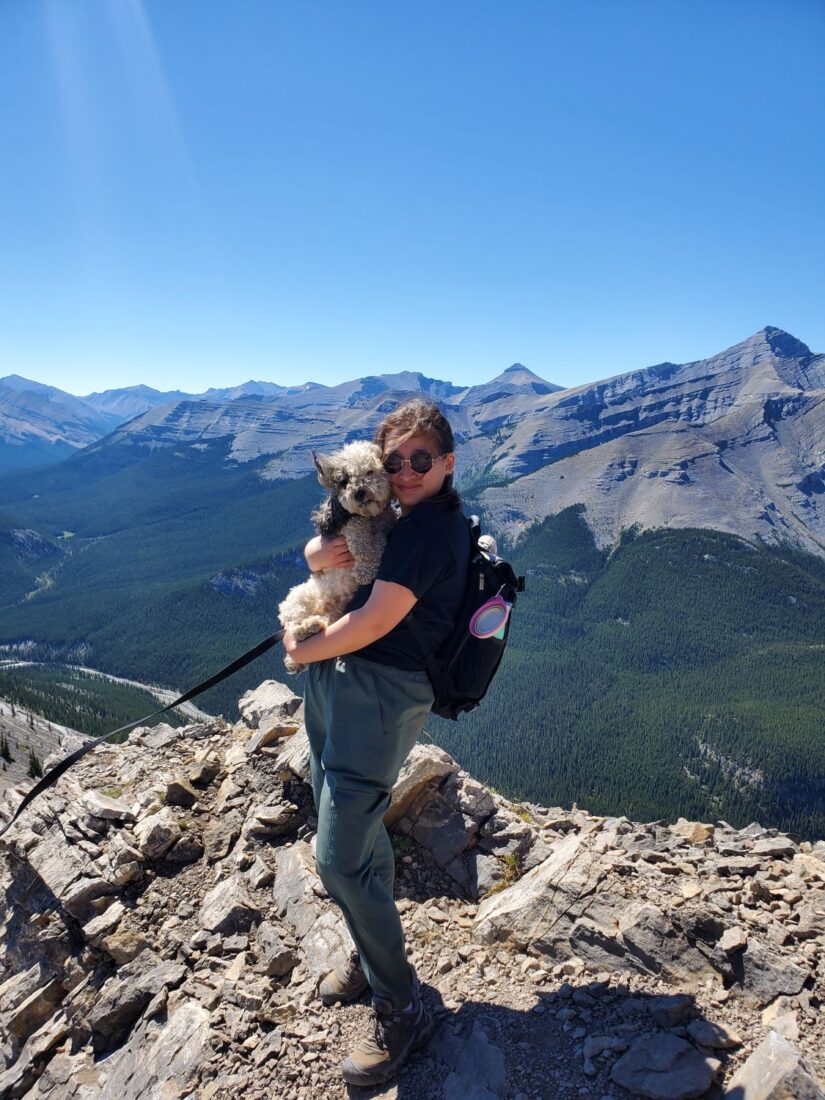 Not only does house sitting allow me to save money on travel accommodations and let me cuddle with some adorable animals, but it allows me to explore new cities from a local perspective. It is without a doubt my favorite way to travel.
If you're new to the term, you may be wondering what the duties of a house sitter are, what qualifications you need to become one, how you become one, and more.
Within this post, I'll tell you all you need to know, as well as share the best house sitting websites, and how much money you can expect to make as a professional house sitter.
This is the ultimate guide on how to become a house sitter and get free accommodation around the world. If you're interested in learning about pet-sitting, have a look at our post: How to Become a Pet-Sitter in 5 Simple Steps.
What Does a House Sitter Do?
Before I answer the question "How do I become a house sitter?", you may be wondering what a house sitter does, and what the difference is between a house sitter and a pet sitter.
A house sitter is someone who resides and looks after someone's home while they're away. This includes looking after the property and keeping it clean, providing security and peace of mind, collecting mail, watering plants, and sometimes maintaining a garden.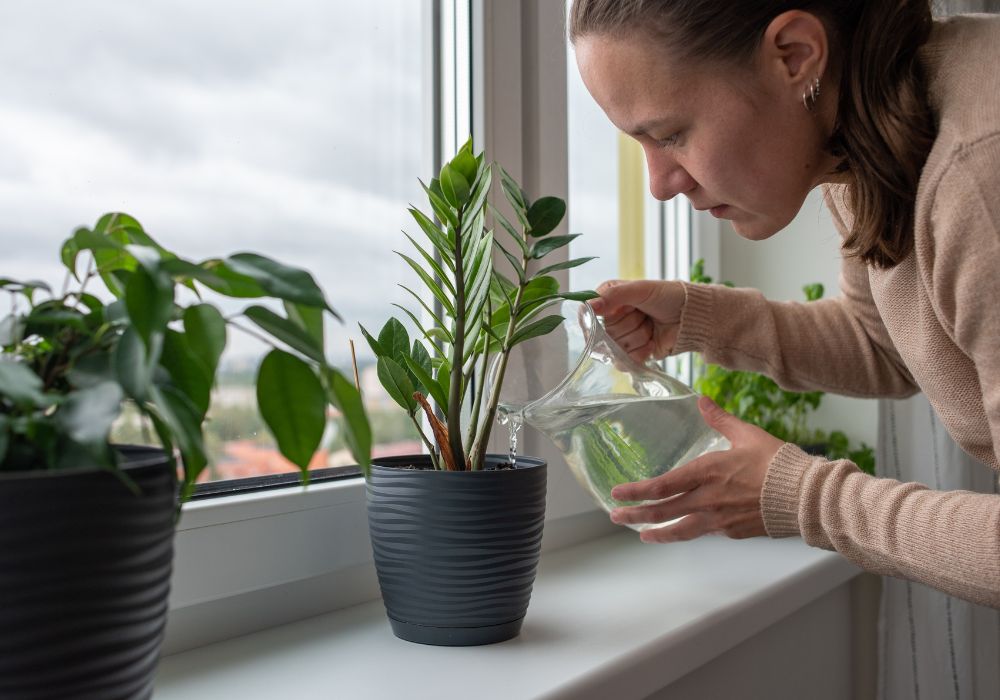 House sitting often includes pet sitting, which is when you look after someone's pet while they're not home. Additional duties include feeding the pet and giving them water, affection, medications (if needed), and exercise.
Every house sitting job I've had so far has included pet sitting, and taking care of cute and lovable animals is why I love to house sit so much. If you're not too comfortable taking care of animals, there are definitely house sitting jobs available without pets, however, they're less plentiful and are often a lot harder to find.
Now that we've gone over the duties of being a house and pet sitter, let's continue learning how to be a house sitter.
Requirements to Become a House Sitter Online
The next step in learning how to become a housesitter is determining whether you have all the necessary skills and qualifications needed. Luckily, there aren't any required certifications or courses you must complete before you can become a house sitter.
That being said, most homeowners are looking for the following qualities when it comes to choosing the right house sitter:
Responsible and Reliable: One of the most important qualities to convey to homeowners is your sense of responsibility and dependability. This makes complete and utter sense when you look at it from their point of view; if they're leaving their beloved home and pets in the care of complete strangers, they need to know that the strangers are trustworthy and reliable.
Great Communicator: Pet owners love to receive daily updates on how their pets are doing in their absence; being a great communicator is key to succeeding as a house sitter. I find that pet owners especially love getting adorable daily pictures, so they can see that their precious pets are happy and well. Communication skills are also essential for emergencies.
Organized: When taking care of a new home or pet, there are many new rules and guidelines that you have to follow, so it's important to be organized. This is especially true if you have many house sitting gigs back-to-back, as it's easy to mix things up. I found that creating a short and quick bullet list of duties was the easiest way to remember exactly what I had to do.
Flexible: Because last-minute homeowner requests, emergencies, and changes in travel plans can occur, flexibility is a key skill to have as a house sitter, especially as a traveling house sitter. I frequently had to alter my travel plans last minute because the homeowners returned home either earlier or later than originally planned.
Housekeeping Skills: Since you'll be staying and looking after someone's house while they're away, it's best to have great housekeeping and cleaning skills. Trust me, homeowners love it when they return to a spotless home, especially if they had a tiring flight back.
I've listed some additional qualities required to become a pet sitter below:
Experience with Pet Care: If you're going to take care of a pet, you need experience feeding, walking, grooming, playing, cleaning, and caring for them. Don't worry if you've never owned any pets before – you can always gain this experience by walking your friend's dog or volunteering at a local animal shelter.
A Love for Animals: Needless to say, if you're planning to care for someone's pet, you need an open affection for animals! It's best to broadcast this to potential clients as they'll want to know their pet will be well looked after in their absence.
(Optional) Pet First Aid Certification: If you're planning on becoming a professional house sitter, it is best to take a pet first aid course. While it isn't necessary, (I didn't get my pet first aid certification for the first two years of house sitting), it increases your credibility and professionalism, which makes it easier to find house sitting jobs that pay.
(Optional) Pet Sitting Certification: If you're wondering how to become a licensed house sitter, then getting a pet sitting certification can certainly help. While it isn't necessary, it can increase your credibility and chances of pay. Some pet sitting certifications to check out include the CPPS and the NAPPS.
How to Become a House Sitter (5 Steps)
Now that we've gone over what house and pet sitters are and the requirements to become one, it's time to learn the steps on how to become a professional house sitter.
These five steps have helped me secure house sitting gigs around the world, from Osaka to Edinburgh. While you don't have to follow every step down to a T, these tips are the best ways to secure house sitting jobs globally, for both new and experienced house sitters.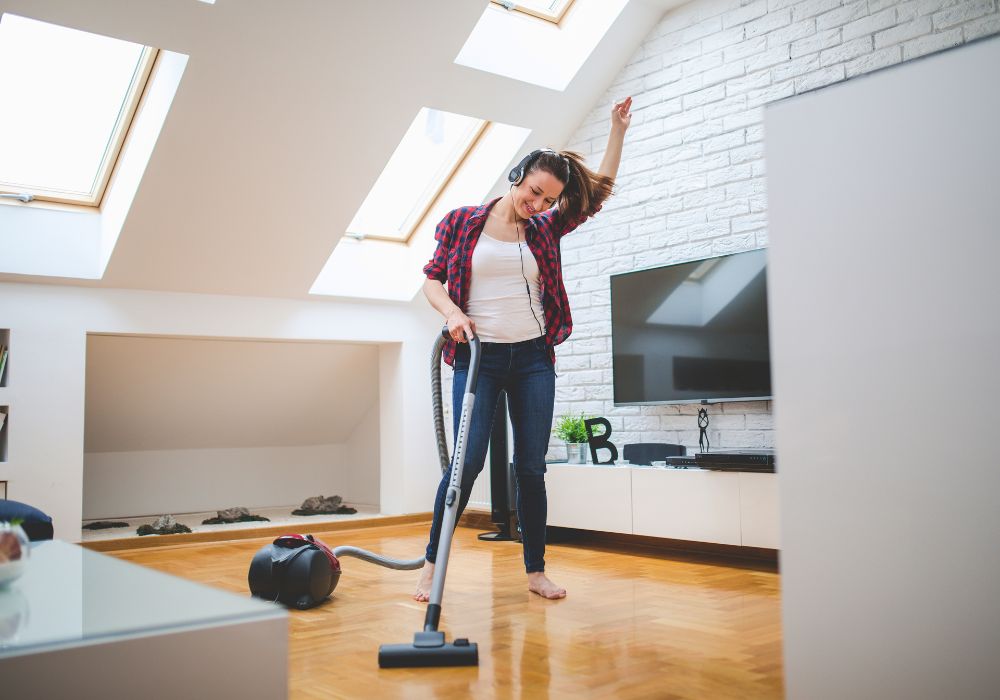 Without further ado, let's begin. These are the 5 steps to becoming a house sitter:
1. Join One or More House Sitting Websites
The first step in learning how to become a house sitter is to join one or more house sitting websites.
Fortunately, there are many websites to choose from: Trusted Housesitters (use promo code GOATS20 for 20% off the membership), MindMyHouse, Nomador, House Carers, House Sitters America, House Sitters Canada, and more.
I'll go into detail on the five best house sitting websites later on in this article, but in general, I recommend registering for more than one website to expand your number of options.
Most of these house sitting websites charge an annual membership fee, so, if you're on a budget, it's perfectly fine to start out on just one platform.
When I first started out as a professional house sitter, I only used Trusted Housesitters. As the largest and most popular house sitting website around, I had no issues finding gigs. At the end of the day, it's up to you to decide if the costs are worth the rewards.
2. Create an Engaging Profile
The next step in becoming a house sitter is to create a killer profile.
Complete your profile as accurately and as concisely as possible, emphasizing your most relevant skills and experiences. Include reasons why pet owners should trust you with their beloved homes and pets. And don't forget to include some adorable photos of you with animals!
Include why you're interested in house sitting, and highlight your love for animals. Most importantly, fill it with past references and reviews (see step 3 on how to assemble your credentials).
Highlight any traits or certifications that convey your responsibility, credibility, and professionalism. For instance, I emphasize my past experiences with pets with medical and behavioral issues. I also highlight that I have a pet first aid certification.
Finally, don't forget to proofread your profile. Make sure it's free from errors and is well-written, as this will accentuate your professionalism.
3. Assemble Your References
The next step in becoming a house sitter is to secure your references. This is especially important for those wondering how to become a house sitter without any experience.
If you've never house sat before, I recommend asking friends, family, co-workers, employers, landlords, or volunteer coordinators for character references. They don't have to be related to house sitting; the key to assembling your references is to present yourself as a trustworthy, professional, and responsible person.
You can also seek local house sitting opportunities, or volunteer to pet sit or dog-walk for your friends, family, or neighbors. Don't forget to ask them for a reference so your experience can go toward strengthening your profile and the likelihood of securing a job.
When I first started as a house sitter, I got a family member and an old supervisor to write me a reference, and that was enough to get me my first house sitting role.
After that first job (which came with a stellar review), it was easier for me to get more house sitting opportunities, which got me even more credible references. The point is, it may be hard for you to get your first house sitting job (especially if it's a luxury house sit), but it gets easier over time.
4. Find and Apply to the Perfect House Sit
The next step in finding work as a house sitter is to apply.
Most house sitting websites allow you to filter jobs according to location, duration of stay, date, type of accommodation offered, and species of pets. Once you've found a few jobs that match your needs, read through the listings carefully to make sure that you could be the right fit.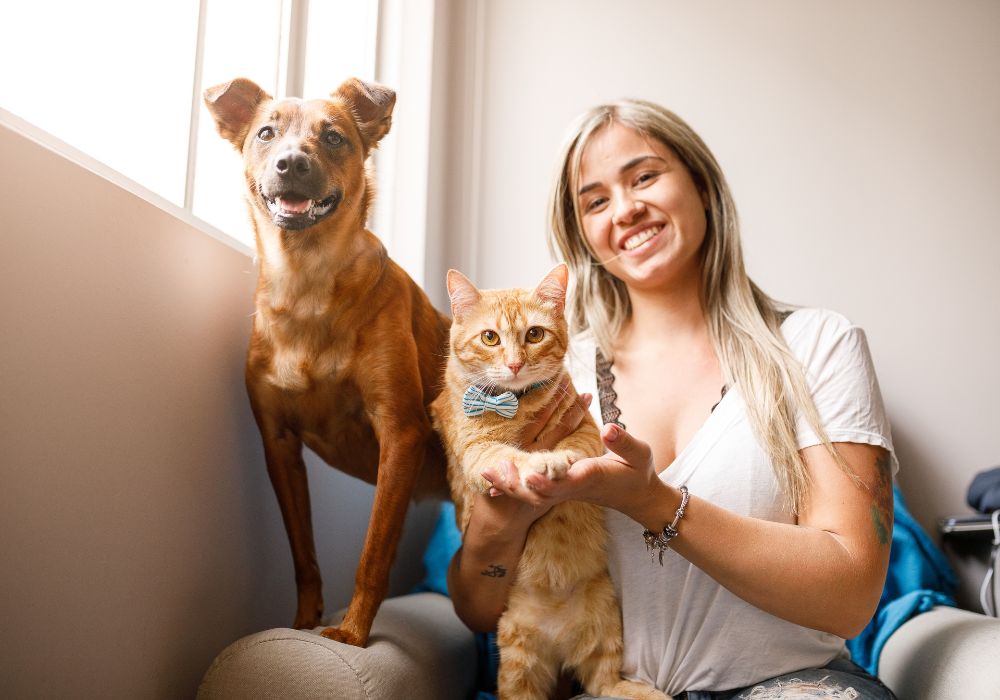 After you've found one or more suitable house sitting opportunities, send a personalized and engaging application message to the homeowner. Introduce yourself, outline your previous relevant experience, explain why you're interested in the house sit, and include why you're the best person for the job.
I always like to include a few questions about the pets to convey my interest in their beloved animals, and it shows that I've carefully read through the listing. Some questions can include:
Do they take any medications?
Are they friendly with strangers?
Do they need to be groomed?
For dogs: Do they get along well with other dogs or children?
For dogs: How many walks do they need a day?
For cats: Are they allowed outdoors?
End the application message by saying that you'd love to speak further about the house sitting opportunity via Zoom or Skype.
5. Nail the Interview
Finally, the last step in becoming an international house sitter is to nail the interview.
The homeowners will only reach out to the top few applicants, so if you've received an invitation to interview, congratulations; you're one step closer to getting the job! Now it's time to prepare for the interview.
I like to carefully read over the house sitting listing and note everything that's important. This includes pet names, location details, and specific requests or duties such as pet medications or gardening instructions.
Some common questions you should be prepared to answer include:
Why are you interested in pet sitting for us?
Describe your previous animal care experience.
What are you planning to do during the house sit?
(If you're traveling), what are your travel plans like? When would you arrive in the country of the house sit, and what will you be doing before the house sit?
Don't forget to prepare a few questions to ask at the end of the interview too.
A few days (or maybe even weeks) after the interview, the homeowners will reach out to let you know if you've been chosen or not. Don't worry if you aren't chosen. While the application process can be frustrating (I know from personal experience; I've been rejected at the final stage plenty of times), you'll eventually land the right house sitting job for you.
Remember that some house sitting jobs are more competitive than others. It'll be a lot harder to land a pet sitting gig in the middle of London than one out in Andover. If you've been getting rejected non-stop, you can always apply to some easier jobs first to increase your chances.
Be patient. Once you start to build your glowing pet sitting reviews, it becomes much easier to secure more luxurious, more competitive house sitting opportunities.
How To Find Work as a House Sitter
Now that we've gone over the five ultimate steps on how to be a professional house sitter, let's get into how to get house sitting jobs.
Luckily, there's a plethora of house sitting websites to choose from, all with their own pros and cons. While signing up for more than one website increases your odds of landing a house sitting job sooner, most of them come with annual subscription fees. So, be sure to choose your websites carefully.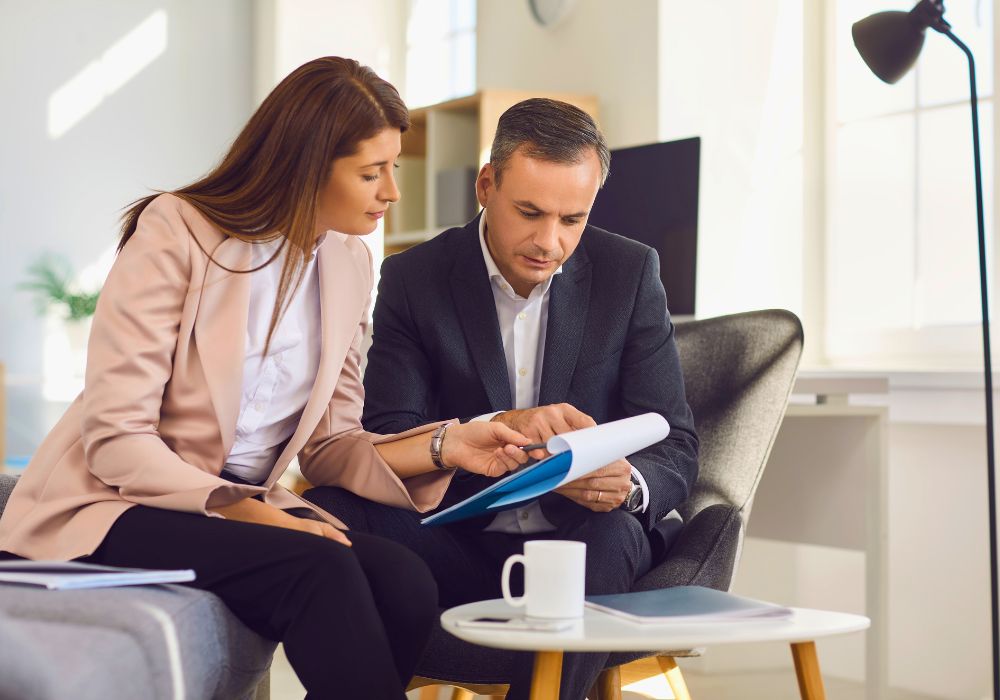 Without further ado, let's begin. These are the five best house sitting websites:
1. Trusted Housesitters
First and foremost, Trusted Housesitters is the largest house sitting platform available. Filled with international, luxury, and non-luxury pet sitting jobs, it's the best website for both beginner and experienced house sitters.
Offering good customer service, a 24/7 veterinary hotline, and an easy-to-use website and phone app, there's a good reason why Trusted Housesitters is the most popular house sitting website out there.
When I first started out as a house sitter, I exclusively used Trusted Housesitters, and I had no problems securing worldwide pet sitting jobs in countries such as Japan, Canada, the US, the UK, and Belgium.
However, their membership fee is amongst the most expensive, costing $129 USD per year. Nevertheless, Trusted Housesitters holds an abundance of house sitting jobs, and its ease of use is unrivaled. I highly recommend becoming a trusted house sitter; it's so easy to find free accommodation around the world this way.
2. Nomador
Another excellent online house sitting platform is Nomador. Filled with international house sitting opportunities, it's a great option for local house sitters, digital nomads, and travelers.
However, in order to access Nomador's abundance of house sitting opportunities, you have to pay a subscription fee of $85 USD per year. Users do also have the option to sign up for a quarterly membership instead of an annual membership, which may save you money in the long run.
3. MindMyHouse
MindMyHouse is one of the best house sitting platforms available. Filled with short-term and long-term house sitting opportunities, it's the perfect choice regardless of where you are in your house sitting journey.
It only costs $29 USD per year, making MindMyHouse one of the cheaper house sitting website options to pick from.
4. House Sitters America
If you're exclusively looking for house sitting opportunities in the US, then I suggest using House Sitters America.
Filled with short-term and long-term, luxury and non-luxury house sitting jobs all over America, it's the best way to explore the states, and its membership only costs $49 USD per year. Learn more here.
5. House Sitters Canada
Interested in traveling to Canada? Or are you Canadian and are looking to house sit locally? If so, you have a look at House Sitters Canada.
With amazing house sitting jobs scattered all around Canada and an easy-to-navigate website, this is the best option for travelers and digital nomads keen to visit the Great White North. What's more, its membership only costs $59 CAD per year. Learn more here.
6. Aussie House Sitters
I'll add one more bonus website to our list! Aussie House Sitters is the best and largest house sitting website in Australia.
Costing $84 AUD per year, Aussie House Sitters hosts an abundance of amazing house sitting jobs all over the land down under. With an easy-to-use website and great customer service, it's perfect for those looking to live and travel in Australia. Find out more here.
How to Prepare for an International House Sit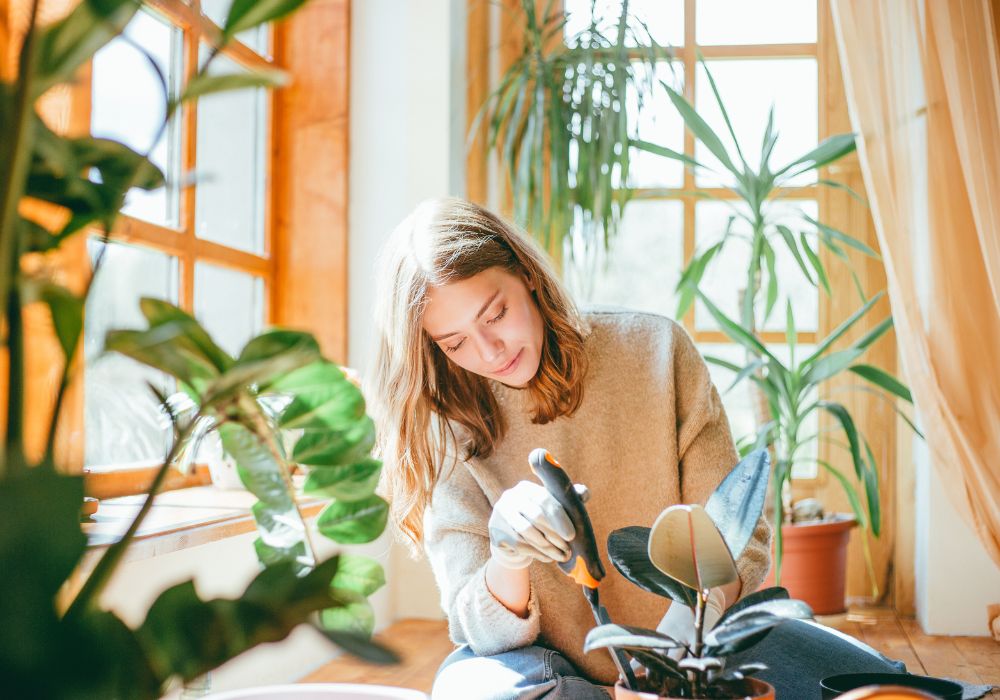 So, you've joined a few house sitting websites, followed my steps on how to become a house sitter, and you've just secured your first house sitting job overseas. Congratulations!
But now, you may be wondering what you have to do in order to prepare for your first international house sit. What questions should you ask the homeowners, and what travel documents do you need to prepare?
Let's find out. Here are my five steps on how to get ready for an international house sit:
1. Check Your Travel Documents and the Country's Entry Requirements
First things first, it may seem obvious, but make sure you can enter the country of the house sit. Check the country's entry requirements, and prepare a visa if necessary. Some additional documents or information that you may need to prepare include:
A valid passport, usually with at least six months left before it expires at the end of your trip (i.e., if you're returning from the trip on January 1, 2024, make sure that its expiry date is after July 1, 2024)
A return or onward travel ticket
Proof that you have sufficient funds for the duration of your time in the country
Proof of vaccinations (requirements differ per country, so it's best to look them up in advance)
2. Look into the Local Area and Culture
It's important to take the time to learn about the local customs, culture, and language of the destination you'll be house sitting in. You don't want your homeowner's neighbor to be upset at anything that you do, intentional or not, so be mindful of what is considered respectful and disrespectful in the country.
I also recommend looking into the local area. Check out some cool things to do nearby, find the closest grocery store to the house, and pin the closest train station or bus stop. You can always ask these questions to the homeowners prior to your arrival too.
I definitely recommend double-checking the address of the house sit in advance – I once had an extremely stressful situation where Google Maps sent me to a completely different area than I was supposed to be in. While it worked out in the end, things could have gone a lot smoother if I was more prepared.
3. Make Sure Your House Sitting Duties are Clearly Defined
One of the key steps to house sitting is clearly outlining what your duties include.
Before arriving at the house, make sure that you and the homeowner are on the same page about all the responsibilities and expectations of the role. This includes the pet's daily routines, how much food, water, or exercise they need, if any plants need watering, cleaning expectations, and more.
While most of this information will be outlined on the house sitting listing and answered during the interview, you can always reach out to the homeowners before arriving if you're unsure.
4. Coordinate your Time of Arrival with the Homeowners
Once you've confirmed your travel dates and booked your transportation, let the homeowners know. Ask them when they'd like you to arrive (from personal experience, arriving an hour or two before they leave is normal, but this depends on the individuals' travel details and preferences).
While I occasionally had pet sits where the owners left before I got to the house, it's always a smoother transition when you meet up with them before they leave. This allows them to show you around the house, indicating where the pet food, leashes, toys, WiFi router, laundry detergent, cleaning supplies, etc. are located.
If you're dog sitting, it's always beneficial for everyone to go for a walk together. Every dog I've ever pet sat for has had a different way of going out for a walk, whether it be the type of leash and collar they used, the poop-disposing method, or the use of treats and commands, going out together is a great way to find out what's familiar to them.
5. Stay Connected with the Homeowner
Finally, it's important to stay connected with the homeowner. Send them frequent updates and photos on the well-being of their pets, and let them know if you have any questions or concerns.
It's sometimes best to check with the homeowners about their desired rate of communication. I once had a homeowner that didn't want any updates during the pet sit and wished to completely disconnect from their home life, but generally, most homeowners miss their pets like crazy while they're away and will like to hear from you regularly.
And that's it! After everything's said and done, you now have the time to explore an exciting new destination, cuddle with some adorable pets, and save some money on accommodation.
How Much Do House Sitters Make?
So far, we've gone over what a house sitter is, the requirements to become a professional house sitter, the five steps on how to become a house sitter, the best house sitting websites, and how to prepare for your first international house sit. But, you may be wondering if you can get paid to house sit.
Unfortunately, most house sittings jobs are unsalaried. Consequently, most of the house sitting opportunities that you'll find on websites such as Trusted Housesitters, MindMyHouse, and Nomador are unpaid. Your payment comes in the form of free accommodations, free utilities, and occasionally, free vehicle use.
However, as you gain more experience, skills, and certifications as a professional house sitter, you can start looking for paid house sitting jobs. Depending on the homeowner, the area of the house sit, the services requested, and previous level of experience, house sitters can charge around $25 – $80 per night.
It took me two years to get a paid jobs, and I only earned $35 per night. I wasn't too interested in getting paid as a house sitter as my main reason for starting was to get free accommodation while traveling. The money I saved on hotels was worth it alone in my eyes.
Overall, don't expect to make any money at first. As you gain more experience and collect more house sitting reviews, it will become easier and easier to find paid house sitting jobs.
Pros and Cons of Being an International House Sitter
There are definitely pros and cons to being an international house sitter, so here's a list of the top advantages and disadvantages of house sitting, to help you decide if it's worth it:
Pros of Becoming a House Sitter Online
Free accommodation and utilities: Without a doubt, the biggest perk of house sitting is free accommodation. Whether you're a digital nomad hoping to save money on housing, a keen budget traveler wondering how to spend less money on hotels, or a local house sitter looking for a staycation, the free accommodation is definitely a pro! This is especially true for those wondering how to become a luxury house sitter, as you can stay in fabulous, opulent properties free of charge.
You can get a local perspective while traveling: My favorite part of house sitting while traveling is exploring the local areas. The best way to take advantage of this perk is to ask the homeowner about the best local places to check out.
You get to cuddle with some adorable pets: If you can't own any pets of your own but absolutely adore animals, house sitting is one of the best ways to spend quality time with pets. This was one of the biggest perks for me when I first started out, as I was living a nomadic lifestyle and couldn't have any pets of my own.
It can be a great source of additional income: While most house sitting jobs are unpaid and it's highly unlikely that you can make a full-time income from house sitting, it can be an easy and convenient source of extra cash.
The work isn't hard: While house sitting duties differ per job, it's generally easy work. Keep things clean, water the plants, and make sure the pets' needs are met. Most tasks take very little time out of your day, leaving you with lots of free time to travel and explore.
It's flexible: With so many house sitting opportunities available, you have the flexibility to be choosy with your preferences. Whether you're looking for a short-term or a long-term gig, in a city or out in the countryside, you have many options to choose from.
Cons of Becoming a House Sitter Online
Most house sitting jobs are unpaid: As most house sitting jobs are paid through free accommodation and utilities, it's unlikely that you'll get paid in cash. Even if you are able to find paid jobs, the salary isn't high or consistent, so it's unlikely that you'll be able to live off of house sitting alone.
You'll likely have to pay membership fees: In order to find consistent and high-quality house sitting gigs, you'll most likely have to join one or more house sitting websites, and they charge membership fees. However, I like to view these fees as a small investment for the savings you'll make on accommodation.
You might have to deal with last-minute cancellations: Unfortunately, homeowners sometimes have to change or cancel their travel plans at the last minute. The end result is that you have to come up with your own backup travel plan at short notice and pay for your own accommodation.
You sometimes have to deal with picky or overbearing homeowners: Like any job, you sometimes have to deal with tricky clients as a house sitter. While most of the homeowners that I've met have been very welcoming and friendly, frustrating encounters can occur, and these overbearing clients can be exhausting to deal with.
You're not free to do whatever you want: As a house sitter, you've made a commitment to watch over someone's home (and frequently, their pets). This means that you're not free to do everything that you want to while traveling. I've frequently had to delay or skip out on amazing day trips when the timing hasn't worked out with the pet's schedule.
Sometimes the pets aren't well-trained or well-behaved: As a pet sitter, you sometimes have to deal with some poorly-trained or mischievous pets. From ripped sofa cushions to messes on the carpet, it can be stressful and exhausting to clean up after them. It can also be stressful to inform homeowners of their actions.
How to Become a House Sitter: FAQs
Here are some answers to commonly asked questions on how to become a house sitter:
What qualifications do I need to be a house sitter?
While there aren't any official certifications or courses needed to become a professional house sitter, some great qualities to have include superb communication skills, affection for animals, animal care experience, and housekeeping skills. It's also vital to be trustworthy, attentive, reliable, and dependable.
How do I become a house sitter without any experience?
The best way to become a house sitter without any experience is to sign up for one or many house sitting websites and fill your profile with references and testimonials. Even if you haven't house sat before, you can get amazing character references from your employers or co-workers, landlords, friends, or family.
Are house sitters in demand?
Trustworthy and responsible house sitters are undoubtedly in demand. Websites like Trusted Housesitters are filled with house sitting jobs around the world, and you can find an abundance of options in countries like the United Kingdom, the United States, Canada, and Australia.
Is house sitting a hard skill?
House sitting is generally an easy skill; you just have to keep things clean and well-maintained, water some plants, and take care of some loving pets. Occasionally it comes with challenges, especially if you're dealing with animals with specific medical or behavioral issues.
How much do beginner house sitters make?
Most of the time, beginner house sitters don't make any money from their gigs. Their payment comes in the form of free accommodation, free utilities, and occasionally, free vehicle use. However, a good starting salary for professional house sitters is $25 per night.
Is house sitting a stable career?
Unfortunately, no. House sitting is not considered to be a stable career, as many jobs are unpaid. However, it's a great source of flexible income (for paid gigs) and it's an amazing way to save on accommodation while traveling.
Do house sitting jobs pay well?
In most cases, house sitting jobs aren't paid. Instead, your payment is considered to be the free accommodation and free utilities that come with house sit. However, some professional house sitters can request payment of $25 to $80 per night, depending on the location, homeowner, number of pets, services requested, and previous experience.
In Conclusion
I hope this article on how to become a house sitter has provided you with the steps and confidence needed to get started in professional house sitting. Becoming a house sitter is one of the best ways to travel the world; not only does it lighten the burden of accommodation expenses, but it also allows you to explore local areas and hidden gems.
I've used house sitting to save money while taking shorter vacations and year-long trips; it is truly a great way to travel regardless of your timeline. And by following the above tips, you'll be well on your way to becoming a successful house and pet sitter.
So, check out some of the house sitting websites listed above, begin writing up your profiles, collect some references, send some application messages, and prepare for some interviews. It's time to get started on securing the best job in the world. Don't forget, Goats On The Road readers get 20% off the membership fee with Trusted Housesitters. Click here to sign up.
Like This Article? Pin it!