On this page, you'll find all of our posts about Russia travel as well as some useful travel tips about the best time to visit, where to go, things to do, a Russia travel budget, and much more. We traveled across Russia on the Trans-Siberean Railway for a couple of weeks, making numerous stops along the way. This is a fascinating country to travel to and the vastest natural landmass on Earth.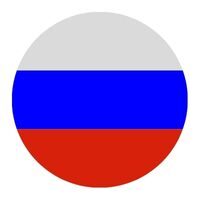 Russia is a surprisingly underrated travel destination. At 17,125,200 square kilometers (6,612,100 square miles), it's by far the largest country in the world by area, and yet, thanks to the fantastic Trans-Siberian Railway, it's both easy and fun to get around many parts of the country from East to West.
With 146.7 million people living in Russia's 85 federal subjects, Russia is the most populous nation in Europe and the ninth-most populous country in the world. But because it's so large, outside of the major cities, you will likely feel like you're alone here.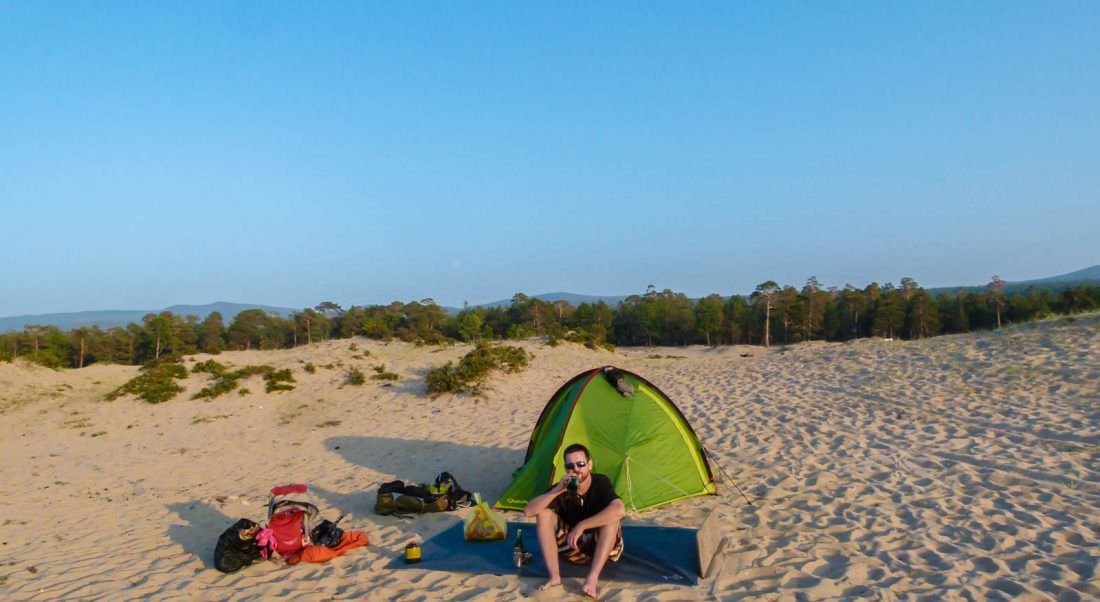 Vast empty tundra, stunning lakes, towering snow-capped peaks, and enormous rivers, Russia is a trekker's paradise. Get ready for raw nature, beautiful cities, exciting outdoor adventures, and unique culture.
We visited Russia as part of our Trans-Mongolian and Trans-Siberian train journey which led us into Central Asia and I have to say that's a great way to see Siberia. No matter how you visit Russia, I highly recommend hopping on at least part of the Trans-Siberian Railway and exploring some of the countryside, where the real Russia lies.
Latest Russia Blog Posts
Below you will find all of our latest Russia travel blog posts which include not only our personal travel stories and experiences from travelling Russia for more than 2 weeks, but also some useful travel information to help you plan your own trip to the country.
Plan Your Trip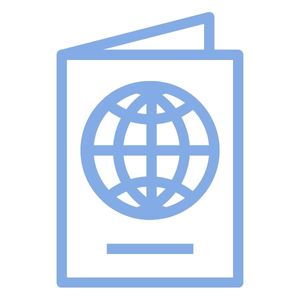 Visa Requirements
What you need to enter the country and travel for the duration of your intended trip.
Places To Visit in Russia
Russia is a country of incredible beauty and diversity, and its vast expanse offers an abundance of attractions, ranging from urban life to breathtaking natural scenery.
From the glitzy capital city of Moscow and its iconic landmarks to the surreal beauty of St. Petersburg's canals, Russia is a place where adventure awaits. Here are just some of the amazing cities worth visiting during your Russian adventure.
Moscow: Moscow needs no introduction; it's the country's capital, largest city, and home to iconic landmarks like Red Square and the Kremlin. Muscovites are known for their hospitality and zest for life, making it a great place to experience Russian culture first-hand.
Its rich history includes world-renowned art galleries with masterpieces from Rembrandt, Degas, Van Gogh, and others, as well as theaters showcasing classic ballets like Swan Lake and The Nutcracker.
There are also lots of trendy clubs and bars in Moscow that are sure to entertain travelers looking for a night on the town.
St. Petersburg: St. Petersburg is one of Russia's most romantic cities – with its long winding canals lined with ornate bridges (including the famous drawbridge over the Neva River).
To make things even more romantic there is also an incredible selection of music venues offering styles ranging from classical to rock n roll – including opera houses that showcase Tchaikovsky's works!
St Petersburg has something for everyone; those passionate about architecture will find plenty in the city's Hermitage Museum or Peterhof Palace grounds; anyone wanting to learn more about Russian culture will enjoy a visit to one of their many churches or monuments; while foodies will love exploring their traditional markets filled with fresh local produce like fish or caviar.
Nizhny Novgorod: Nizhny Novgorod is another must-see city located in central Russia near the Volga River – this vibrant metropolis often referred to as 'the Third Rome' is filled with stunning architecture such as its Kremlin fortress walls that were built in 1221 AD.
Aside from sightseeing around Nizhny Novgorod, you should definitely take some time out to explore its nearby countryside filled with forests, hillsides perfect for skiing or snowboarding, and beautiful lakes where you can go fishing or swimming during the summer months.
It's also a great spot if you want to discover some traditional rural crafts such as wood carving or basket weaving that have been passed down through generations living there since ancient times.
The Black Sea: The Black Sea port of Sochi has been gaining popularity recently due to being known as an all-year-round resort destination with its warm Mediterranean climate and wonderful beaches alongside plenty of sporting activities such as golfing, rafting, or skiing depending on the season.
While Sochi itself might not offer much in terms of historical sights it makes up for it by having some fantastic hiking trails at Krasnaya Polyana mountains where visitors can admire breathtaking views across the Caucasus river delta gorge below them.
Last but not least be sure to pay homage at the memorial complex dedicated to WW2 soldiers who died defending this area before leaving Sochi behind.
Kazan: Kazan is another great destination located near the Volga River which mixes both Muslim traditions along with Russian Orthodox Christianity – giving reasons why it was declared a thousand-year-old city back in 2013.
Its main attraction lies within the UNESCO World Heritage site Kazan Kremlin Fortress whose walls encompass historic mosques such as Qolşärif Mosque built in honor Tsar Ivan's 4th victory over the Tatars during the 1552 siege.
On top of that tourists flock here to watch traditional folk performances inside the centuries-old Radonezhsky Cathedral then get acquainted with modern Kazan by walking through its colorful streets filled with lively cafes and restaurants serving authentic dishes accompanied by shots of vodka course.
These cities provide just a glimpse into what makes Russia so special – each place offering unique experiences sure to please any traveler looking to explore the fascinating culture and natural beauty against the backdrop of thousand-year-old history.
Whether spending a day island hopping through St Petersburg's rivers discovering hidden gems in Nizhny Novgorod wandering cobblestoned alleys Kazan taking selfies in front of the iconic Red Square in Moscow all these places present unforgettable memories lifetime.
Things To Do in Russia
From the iconic St Basil's Cathedral in Red Square to the ancient city of Kazan, every corner of this vast country has something unique and exciting to offer visitors.
Whether you are an adventurous traveler or a culture vulture, Russia has something for everyone. Here are some of the best things to do in Russia that will make your visit truly memorable.
Deep Dive Into History: One of the most popular activities in Russia is visiting its historic cities and cultural sites. From Moscow's iconic landmarks and government buildings to the many monasteries that dot its countryside, there is no shortage of places to explore in this enormous country.
Other than sightseeing in the capital, travelers can go on a day trip to the Golden Ring cities such as Suzdal or Vladimir, where they can observe traditional Russian rural life and admire old churches with ornate onion domes.
Hit Up The Outdoors: For nature lovers, Russia is home to some breathtaking landscapes and pristine wilderness areas perfect for outdoor activities like hiking, skiing, snowshoeing or camping.
In particular, Lake Baikal in Siberia is one of the oldest and largest lakes in the world with a rich biodiversity and range of wildlife including several species of bears, wolves, and foxes.
If you're looking for an adventure but don't want to venture too far from civilization then Baikal also offers plenty of resorts with beautiful views over the lake's crystal clear waters.
Eat The Food: No trip to Russia would be complete without trying some traditional Russian cuisine as well. Foodies will love sampling local dishes like borscht (beetroot soup) or pelmeni (dumplings) washed down with ice-cold vodka or kvass – a refreshing drink made from fermented grain or rye bread.
There are also plenty of restaurants serving international cuisine so you can get your fix if you start missing home food.
Party Until The Sun Comes Up: Many visitors come to experience Russia's vibrant nightlife by visiting one of its many bars or clubs which often have live performances by local musicians or DJs playing EDM music until dawn.
For those looking for more relaxed entertainment options, there are countless theaters showcasing traditional folkloric performances such as balalaika concerts or troupes specializing in theatrical plays like Chekhov's "The Seagull".
Gaze at Art: Finally, art enthusiasts should consider exploring some renowned galleries such as The State Hermitage Museum near St Petersburg which houses works by famous painters from Rembrandt to Monet along with various sculptures and artifacts from different eras throughout history.
The Tretyakov Gallery located near Moscow has an impressive collection ranging from Byzantine icons to modern artworks created by Russian artists at the beginning of the 20th century – making it one ideal place for art lovers.
In conclusion, no matter what type of traveler you are there are lots of amazing activities awaiting you on your trip to Russia; whether it be exploring its ancient cities immersing yourself in nature marveling at giant cathedrals feasting on tasty local delicacies experiencing eclectic nightlife scenes admiring artwork galleries.
Cost of Travel in Russia
While traveling in Russia can have a bit of sticker shock at first glance, with some research and budgeting one can make an enjoyable time in Russia more than possible.
Accommodation: Accommodation prices vary widely depending on the type of lodging desired. Backpackers and those traveling on a tight budget will be able to find very affordable hostels or private rooms in guesthouses throughout many cities.
Prices range from around $10-20 USD per night for a shared room up to $50-70USD for a private room with an en-suite bathroom. Those looking for more luxury accommodations should be able to find mid-range hotels for around $100 USD but it's also possible to find high-end options that are much pricier.
Transportation: Getting around Russia can be done by train, bus, or plane, however, the train is often the best option as it's the most comfortable and affordable means of transportation.
Ticket prices depend on how far you are going but generally range from about $30-50 USD for short trips up to several hundred dollars for longer ones across multiple time zones.
Buses are usually cheaper than trains but may take much longer to get between points; tickets start at around $5 USD on shorter journeys and can reach up to $200 USD on longer rides.
Flying within Russia is also an option although it's often more expensive than taking the train or bus; flights typically cost anywhere from $50-$200 depending on where you're departing from/to, the length of the flight, etc.
Food: When it comes to eating out in Russia, there are lots of delicious dishes available that won't break the bank. For example, traditional Russian soups like borsch (beetroot soup) or ukha (fish soup) will only cost around $3-5 USD while delicious pelmeni (dumplings) come in at just under $2 USD per serving.
In addition, most restaurants offer set menu items that allow customers to enjoy a few courses plus tea/coffee all at great value prices – usually ranging from around $10-$20 USD depending on where you go.
If you prefer cooking your own meals then groceries should not be too expensive either – basic ingredients such as eggs, vegetables & bread will all come under the same low price tag.
Attractions: Visiting attractions like museums or churches does require some planning ahead if you want to save money – entrance fees usually range from about $2-$4 USD per person but may vary quite significantly so it's always wise just double-check before visiting any sites or attractions.
Tours: Lastly, taking guided tours can be a great way to see and learn more about a city so long as you do your research beforehand; many companies offer discounts when purchased online so take advantage of these offers if you can.
Prices usually start at around $25 USD per person but again this depends on what tour/activity you decide upon as there are plenty available ranging from culinary experiences to cultural tours & beyond.
In summary, while traveling in Russia certainly doesn't come cheap it's still possible to make your experience enjoyable without breaking the bank – just remember to do some research prior to heading out and take advantage of any discounted offers available including passes entry free tickets special deals pre-paid packages etc.
With a bit of smart planning, wallet needn't suffer even those travelers on a little tighter budget.
Budget ($50-$75/day): For budget travelers in Russia, there are countless ways to save money without compromising on the overall experience. Depending on the location, food and drink can be very affordable – even in large cities such as Moscow or St. Petersburg.
Street snacks like blini (Russian pancakes) and kebabs are very inexpensive; a small meal can cost as little as $5 USD. Public transport is also relatively cheap: single fares start from around $0.50 for those traveling within city limits, with prices going up depending on the distance traveled.
Midrange ($100-$200/day): For mid-range travelers looking to get a bit more luxury out of their trip without breaking the bank, there are plenty of options available in Russia.
Hotels come in all shapes and sizes throughout the country, ranging from basic rooms starting at around $50 to luxurious suites costing up to $300 or more per night.
Guest houses are also becoming increasingly popular due to their comfort levels and affordability – prices usually start from around $30 per night upwards depending on how many amenities are included.
For those looking for something a bit different, many companies offer tours and activities at discounted rates when purchased online so make sure to take advantage of these offers if you can.
Top-End ($500+/day): Finally, for top-end travelers looking for maximum luxury during their time in Russia there's no shortage of high-end hotels with five-star suites costing upwards of $300 per night.
Many luxury resorts offer exclusive deals and packages that include meals, access to private beaches or spas, concierge services, and much more – perfect for those wanting nothing but pure indulgence during their stay in Russia.
Additionally, high-end culinary experiences such as caviar tasting tours or Michelin-star restaurants provide unique ways to explore Russian cuisine without having to worry about breaking the bank.
Where To Stay in Russia
Russia is a vast country, with a variety of accommodation options to suit any budget. Depending on your style and preference, you can find anything from camping in the wilds to luxury hotel suites. Prices vary depending on location, so it's important to do some research before booking.
Hotels: Hotels come in all shapes and sizes in Russia, and prices start from around $50 for a basic room up to $300 or more for a five-star suite. Mid-range hotels are around the $100 mark, and there are countless luxury options available too.
Different cities have different prices – for example, Moscow is likely to be more expensive than Ufa – but with some online research you should be able to find something within your budget.
Airbnb: Airbnb is another great option for those who prefer more intimate accommodation. Prices usually start from around $25 per night but can go up significantly depending on the size of the property and the amenities on offer.
There are plenty of unique properties throughout Russia that provide an excellent alternative to traditional hotels or hostels.
Guest Houses: Guest houses are also an increasingly popular choice in Russia, especially among Millennials and digital nomads who often prefer this type of accommodation due to its affordability and comfort levels.
Prices range from around $30 per night up to around $90 for larger rooms or private areas with all amenities included.
Hostels: Hostels offer budget travelers an affordable way to explore Russia while still having access to comfortable amenities such as Wi-Fi, hot showers, and shared kitchens.
Prices usually range from around $7-$25 USD depending on the location, season, and type of room you choose (private or shared). Most hostels also offer discounts if you stay for multiple nights so it's worth enquiring about these before booking your stay.
Camping: Finally, camping is another option if you're looking for an affordable way to experience Russian nature without spending much money at all.
Wild camping is technically legal everywhere in Russia and there are plenty of official campsites located throughout the country where you can pitch your tent for as little as $5 USD per night.
Some even offer basic facilities such as hot showers or shared kitchens so make sure you do some research before setting up camp.
No matter what kind of accommodation you choose while traveling through Russia, there's sure to be something available that fits your budget perfectly.
Food & Drink in Russia
Russia is home to a wide variety of mouth-watering dishes and culinary traditions, making it the perfect destination for food lovers looking to explore something new. From hearty comforting soups and stews to delicious dumplings and meat-filled pies, Russian cuisine has something for everyone.
Here are five must-try dishes that are sure to tantalize your taste buds:
1. Borscht: A traditional Eastern European soup made from beets, potatoes, cabbage, and other vegetables. It is typically served with sour cream and garnished with hard-boiled eggs or mushrooms.
2. Pelmeni: Dumplings filled with minced meat or fish that are boiled in salted water before being served in melted butter. They are one of Russia's national dishes and make the perfect winter warmer.
3. Blini: Thin pancakes made from buckwheat flour which can be either sweet or savory depending on what they're filled with – sweet blini often contain jam, honey, or fruit while savory ones may be stuffed with cheese, mushrooms, or smoked fish.
They are a popular snack in Russia but can also be enjoyed as part of a full meal.
4. Kvass: A fermented drink traditionally made from rye bread (though other grains can also be used) which has a slightly sour flavor and slightly sparkling texture – perfect for those hot summer days. It is said to have numerous health benefits so make sure you give it a try if you get the chance.
5. Pirozhki: Delicious baked buns filled with various types of stuffing such as vegetables, mashed potatoes, meat, or cheese – these little treats make the perfect snack on the go.
No matter what type of food you're into, there will no doubt be something that tickles your fancy when traveling through Russia. So why not take some time out from sightseeing and experience some truly delicious local delicacies? You won't regret it.
Russia Travel Tips
Whether you're planning to visit Russia for a few days or a few weeks, it's important to know the basics in order to make the most of your trip. There are several tips and tricks that can help you save money and stay safe while ensuring that you have an enjoyable experience.
Here are some key tips that every traveler should consider when visiting Russia:
1. Learn some basics of the language: Russian is one of the most difficult languages in the world to learn, but if you're able to pick up a few words and phrases before you go, it will make your experience much more enjoyable.
Learning just a few words such as "hello," "please," "thank you," and "goodbye" will go a long way in helping you communicate with locals during your trip.
2. Be aware of customs & regulations: When traveling to Russia it is important to familiarize yourself with local laws and customs so that you don't unintentionally break any rules or offend anyone.
For example, photographing military sites or government buildings is strictly prohibited in many areas so make sure to check beforehand if photography is allowed at a particular site before taking photos.
Additionally, respect those around you by dressing appropriately at religious sites and refraining from public displays of affection – these kinds of behaviors are generally frowned upon in Russian culture.
3. Stay organized: Traveling can be overwhelming at times so make sure to stay organized. A great way to do this is by keeping all important documents such as tickets and visas together in one place – this includes both digital copies as well as physical copies if applicable.
Additionally, it may be helpful to bring along maps or other documents outlining your exact route so that you know where you need to go each day without having to ask too many people for directions. Mapping routes on your phone before leaving can also come in handy.
4. Purchase travel insurance: It's always best practice to have some form of travel insurance when traveling outside one's home country.
This type of insurance often covers medical expenses incurred during travel as well as costs associated with lost items or stolen goods that may occur during your time abroad making it an essential part of any international trip no matter how short or long it may be.
We recommend WorldNomads for vacationers and long-term travelers and SafetyWing for full-time nomads.
5. Plan ahead & budget wisely: Last but not least, be sure to plan ahead when traveling abroad – this means researching potential activities before you go as well as finding out what kind of currency exchange rate applies at each destination going into detail regarding transportation costs if necessary too.
Additionally, try not to overspend on unnecessary items -budgeting wisely will ensure that you get the most out of your trip without breaking the bank.
These five tips should help ensure that your travels are both safe and enjoyable. Always remember however that even with preparation things can sometimes go wrong so keep an open mind while being aware of potential risks at all times.
Our Russia Travel Blogs
Below you'll find our personal travel tales from our time spent in Russia. We enjoyed a couple of weeks in Siberia including a trip to Lake Baikal and a journey on the famous Trans-Siberian Railway which we started on in Mongolia.
When To Travel To Russia
The Best Time To Visit: May-June & September-October
High Season: July – August
Low Season: November – March
May – June (spring), July – August (summer), September – October (fall), November – April (winter)
The high season in Russia runs from May through October and this is without a doubt the best time to visit the country. At either end of these months, the weather can be extremely cold, but it is still a decent time to visit most of the country.
The far north experiences eternal night in winter and eternal light in summer, so traveling at these times can have strange effects on your body. If you want to make the most of your trip here, then definitely July and August are the best times to visit.
During the summer months, however, the main tourist routes are crowded and sometimes even impossible to access.
So the best time to visit Russia is in the shoulder seasons around late spring and early fall. Also, if you can handle the biting cold, visiting Russia in winter can be just as rewarding as you can see the northern lights and have unique experiences like dog sledding and visiting the tundra.
Check out Holiday-Weather.com for current weather as well as annual averages to help you better plan your trip based on the weather in Russia.
Getting Around Russia
When traveling to Russia, there are several different transportation options available depending on your budget, what type of experience you're looking for, and how much time you have. Planes, trains, buses, and taxis are all viable options while private drivers and rideshares may also be available in certain parts of the country.
Plane: If you're looking for a fast way to travel around Russia, flying is usually the best option as flights are typically short and efficient. Prices will vary depending on the route taken but some domestic airlines offer incredible deals if booked in advance.
Flying also allows travelers to cover large distances relatively quickly so it's great for those who are short on time or need to get somewhere quickly and efficiently.
Train: Train travel is another popular method of transportation in Russia. Trains tend to be cheaper than flying but do take longer – this can give travelers an opportunity to take in their surroundings more thoroughly however as they pass through smaller towns and cities.
Tickets must be purchased in advance online or at the station though prices can vary depending on the type of service being offered (e.g. business vs economy class).
Bus: Buses are another economical way of getting around Russia – services run frequently between major cities with tickets typically costing less than train or plane fares.
The journey times may not be as quick as flying however they do provide a great opportunity to see more of the country up close while stopping off at numerous points along the route if necessary. In addition, buses often have WiFi connections enabling passengers to stay connected even when out in rural areas!
Taxi: Taxis are another option that can be used throughout Russia – these can either be hailed on the street or pre-booked via apps like Yandex Taxi which has English language support and offers competitive prices compared with local providers.
It should be noted that many taxi drivers don't accept credit cards so it's important to carry enough cash on hand just in case.
Rideshare: Rideshares such as BlaBlaCar may also be available depending on where you're going although these tend to only operate within major cities such as Moscow and St Petersburg rather than rural areas.
Private Driver: If you're looking for a more personalized experience though there is always the option of hiring a private driver – companies like EnjoyRide offer chauffeured car services with experienced drivers who speak English fluently meaning you won't have any trouble communicating.
Russia Entry Requirements
When traveling to Russia, it is important to understand the entry requirements in order to ensure a smooth and successful visit. Depending on your nationality, there are different regulations that need to be adhered to in order to enter the country.
For most travelers from outside of Russia, a visa is required in order to gain access.
Costs and Duration of Stay: The cost of obtaining a visa for Russia will vary depending on the country it is issued from and how long you plan on staying in the country. Generally speaking, visas can range from around $35 – $200 USD depending on the type of visa required and how much time you plan on spending in the country (e.g. one month or multiple).
A typical visa is valid for up to three months while some allow stays of up six months with multiple entries into the country allowed during the validity period.
Eligible countries for an e-visa to Russia
Nationalities: Different nationalities have different requirements when it comes to obtaining a visa for travel to Russia. For example, citizens of certain countries such as Argentina, Brazil, Mexico, Turkey, and South Korea are eligible for an electronic visa (e-visa) which can be obtained online without having to visit an embassy or consulate.
Other foreign nationals may need to submit an application to their nearest Russian embassy or consulate where they will need additional documents such as a copy of their passport, proof of travel insurance, etc.
How To Apply: Applying for a Russian visa requires filling out an appropriate form which can be found on the website of your respective Russian embassy/consulate or through specialized agencies such as CIBTvisas which provide assistance with applications and all related processes.
Applicants may also need supplemental documents such as proof of accommodation during their stay as well as evidence that they have adequate funds available for their travels so make sure you check with your local embassy prior to submitting any forms.
Once all documents have been submitted correctly, processing times generally take between one week (for e-visas) up to two weeks (for other types) though this can vary depending on factors like workload at the embassy/consulate, etc.
It is important that travelers provide accurate information when applying for visas – incorrect details may result in delays or even refusal so make sure you read all forms carefully before submitting them.
More Posts About Russia
Travel Resources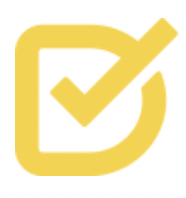 DiscoverCars
Discover Cars searches across all the main car rental sites and finds the best deal. Opt for full insurance coverage for more peace of mind and enjoy the freedom of a car.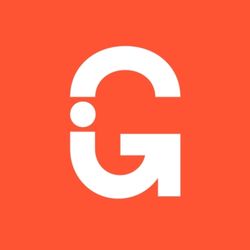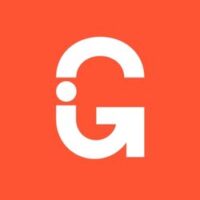 Get-Your-Guide
Our go-to website for booking tours around the world. Get-Your-Guide has a massive library of cool local experiences in almost every country.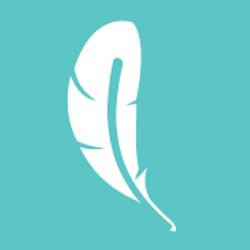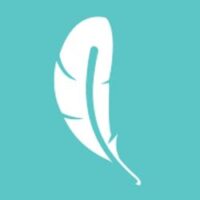 SafetyWing
The best travel insurance for full-time nomads by far. Get awesome rates, and excellent coverage, and sleep easy knowing you're insured against COVID.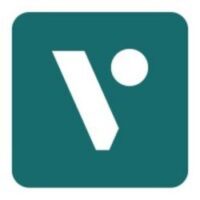 Viator
Another excellent tour booking engine that's better for available tours in the US. Viator also has great local experiences around the world.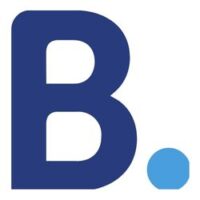 Booking.com
Our top choice for booking hotels and hostels, Booking.com is the easiest-to-use accommodation booking engine and often has the best prices on hotels.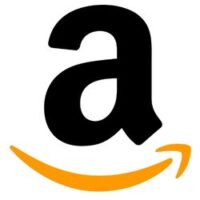 Amazon Gear
Anything from backpacks and luggage, to AirTags and guidebooks, you'll find everything you need for travel on the Amazon store.