Italy is one of the most popular tourist destinations in the world, and for good reason. The country has an incredibly rich history, a wealth of cultural and architectural attractions, stunning and hugely varied scenery, iconic cities, a pleasant climate, and some of the tastiest cuisine known to man. Exploring Italy is a wonderful experience.
I've traveled extensively throughout Italy and know the country very well. From finding the best hotels and restaurants to exploring the nation's many historical and cultural attractions, this Italy travel guide will help you plan a perfect and unforgettable vacation in Italy.
Latest Italy Blog Posts
The historical city of Matera should feature prominently on your southern Italy travel itinerary. With caves transformed into chic accommodations, ...
Plan Your Trip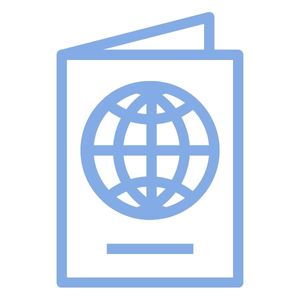 Visa Requirements
What you need to enter the country and travel for the duration of your intended trip.
Italy Travel: Why Go?
There are so many reasons to visit Italy. Whether you're interested in exploring picturesque towns and cities, discovering ancient ruins, enjoying the beach, or feasting on world-class food, Italy has all of this and much more.
And of course, let's not forget about Italy's stunning scenery. From the rolling hills of Tuscany to the dramatic Amalfi coast and the snow-capped peaks of the Alps, there's no shortage of beautiful places to explore in Italy.
Italy Travel Itineraries
I've put together a few example itineraries to help you make the most of your trip to Italy.
1-3 Day Italy Travel Itinerary
Start your trip in Rome, where you should spend a full day visiting some of the city's most iconic sights, including the Colosseum and the Vatican.
Then, take the train to Florence and spend the day exploring this gorgeous historical city. Don't miss a visit to the Duomo, one of the most beautiful churches in the world.
If you have a third day, hire a car in Florence and take a scenic drive through the Tuscan countryside to visit some of the region's charming hill towns, such as Siena and San Gimignano.
Finally, end your trip with a visit to Venice, where you can explore the canals and visit St. Mark's Basilica.
1-Week Italy Travel Itinerary
Start with the above 3-day itinerary, but spend 2 full days in Rome – there's so much to see and do there.
After two nights in Venice, take the train to Milan, Italy's capital of fashion and style.
On your last day in Italy, take a day trip from Milan to visit one of the country's most beautiful and popular lakes, Lake Como, nestled at the foot of the Alps.
10-Day Italy Travel Itinerary
Start your trip by following the 1-week itinerary above. Then, from Milan take the train down to Naples in southern Italy, the birthplace of pizza and home to some of the best food in the country.
Spend a day exploring Naples, then on your last day visit either:
Pompeii, an ancient Roman city that was destroyed by Mount Vesuvius' enormous volcanic eruption in 79 AD, or
Capri, a stunning island just off the Italian coast that is easily accessible by boat from Naples.
2-Week Italy Travel Itinerary
Follow the above 10-day itinerary first. If you want to visit both Pompeii and Capri (they are definitely both worth seeing), go for it.
On your 12th day, hire a car and drive along the world-famous Amalfi coast, stopping as often as you can to enjoy the jaw-dropping scenery and charming little towns like Positano and Amalfi.
Then, you have two options. If you'd like to explore another southern Italian city, take the train down to Bari, in the Puglia region, which is known for its beautiful beaches and traditional food.
Or, if you'd prefer, fly to Catania in Sicily where you can hire a car and explore Mount Etna (Europe's tallest active volcano), the gorgeous hilltop town of Taormina, the Valley of the Temples, and Palermo (which is, in my opinion, one of the most underrated cities in Italy).
Places To Visit In Italy
There are so many incredible places to visit in Italy, it can be tough to know where to start. To help you narrow down your options, here are some of my favorites. I've been to all of these places and thoroughly recommend them all.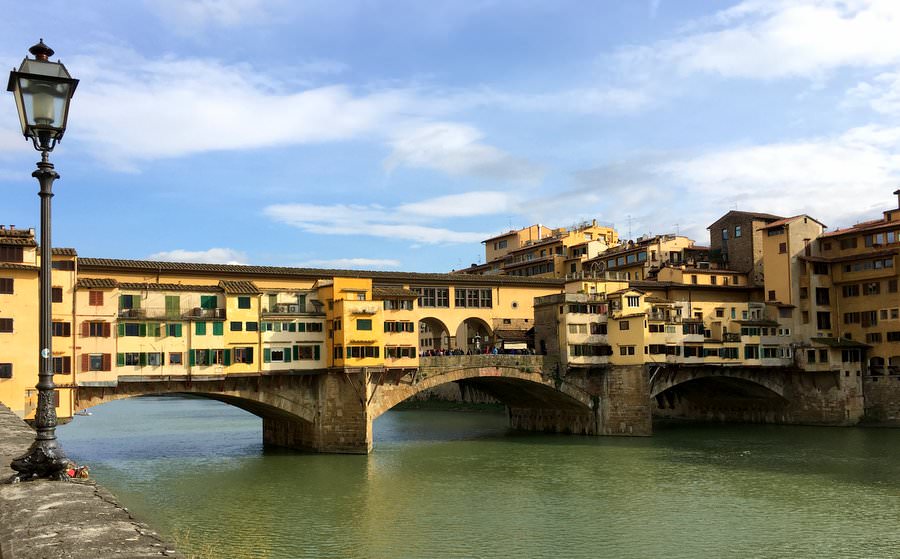 Rome
Italy's ancient, sprawling capital, Rome is an incredible city. It's home to a huge number of famous historical landmarks, including the Colosseum, the Vatican, St. Peter's Basilica, Trevi Fountain, the Pantheon, and the Spanish Steps.
Florence
Florence is a beautiful, historical city that's home to the Duomo (one of the most stunning churches in the world), Michelangelo's Statue of David, the medieval Ponte Vecchio bridge, and some of the best art galleries in the world, including the famous Uffizi Gallery.
Siena
A beautiful medieval hill town in the heart of Tuscany, Siena is known for its gorgeous medieval architecture, elegant squares, 14th-century Torre del Mangia tower, and the Palio (a horse race that takes place twice a year in the central Piazza del Campo).
Venice
Known as the "City of Canals," or "The Floating City," Venice is a spectacular city in northeast Italy. Famous for its beautiful bridges, gondolas, and St. Mark's Square, Venice is a truly unique destination.
Lake Como
One of Italy's favorite luxury holiday destinations, crystal-clear Lake Como enjoys a breathtaking natural setting. The lake is flanked by towering mountains and beautiful towns like Bellagio, Varenna, and Como.
Milan
Italy's capital of fashion and business, Milan is a cosmopolitan city with a lot to offer visitors. Its most famous sights include the elaborate cathedral, the world-famous opera house La Scala, and the Gothic Sforza Castle.
Naples
The second or third-largest city in Italy (depending on how you count it), Naples is a lively, chaotic metropolis located on the sweeping Bay of Naples. Some of the best food (and worst drivers) in Italy can be found in Naples, and the city is also famously the birthplace of pizza!
Pompeii
An ancient Roman city that was destroyed by the eruption of Mount Vesuvius in 79 AD, Pompeii is now a UNESCO World Heritage site. It's one of the most atmospheric and well-preserved archeological sites I've ever visited.
Bari
The capital of the southern Italian region of Puglia, Bari is a fun-loving city with a relaxed seafront, a lovely medieval old town, and an intriguing mix of Norman, Gothic, and Romanesque architecture. The food here is great too, and cheap!
Taormina
A gorgeous hilltop town on the east coast of Sicily, Taormina has stunning views of Mount Etna, a well-preserved Greek theatre, and several medieval churches.
Palermo
The capital of Sicily, Palermo is a city with a lot of character. It's known for its beautiful Mediterranean beaches, Norman–Arab architecture, traditional markets, and (again) delicious food.
Things To See & Do In Italy
There's so much to see and do when exploring Italy. It would be impossible to cover everything in one trip to Italy (or even 5 trips), but here are a few suggestions to get you started.
Eat Pizza in Naples
Naples is where pizza was first invented, and sampling authentic Neapolitan pizza is one of the absolute top things to do in the city. One of my favorite pizzerias is Starita, but honestly, they're all good.
Take a Guided Tour of the Vatican
A guided tour will help you make the most of your visit to the Vatican, and teach you about the fascinating history of this important place. This is one of the top-rated tours.
Go Hiking in the Alps
The Italian Alps are stunningly beautiful and home to some of Europe's tallest mountains. Stelvio National Park and Puez-Odle Nature Park are among my favorite places in the world to hike.
Take an Italian Cooking Class
Italian food is famous for a reason. Learn how to make incredible and authentic Italian dishes yourself in this excellent cooking class in Siena.
Learn How to Make Fresh Pasta
What's even more impressive than cooking up a delicious, authentic Italian meal? Doing it with your own hand-made pasta! This masterclass in Rome will teach you how it's done.
Tour the Colosseum
The Colosseum is one of Rome's most iconic landmarks, and a visit here is a must. I recommend taking a tour so that you can learn about the history of this amazing place.
Wine Tasting in a Tuscan Vineyard
The Tuscan region of Chianti makes some truly spectacular wines. Taste some of the best, and learn how they are produced on this fantastic vineyard tour. I did this tour and it was awesome!
Ride in a Traditional Gondola in Venice
Taking a traditional gondola ride through the canals of Venice is one of the best ways to take in the sights and sounds of this iconic city. It's not exactly cheap but is a truly unique experience. This is one of the better value options.
Relax on the Beach
With 7,500 kilometers (4,700 miles) of Mediterranean coastline, Italy has more than its fair share of stunning beaches. Two of my favorites are Lama Monachile (in Polignano a Mare, Puglia) and Spiaggia Su Capitulu (near Tortoli, Sardinia).
Hunt for Truffles
Truffles are prized the world over for their unique flavor. They're also quite rare and only grow underground. Learn all about them, and how to find them, on this unique truffle-hunting tour.
Best Beaches In Italy
Italy has some gorgeous beaches. Some are fairly developed, others wild and untouched. Here's a selection of the best ones.
Lama Monachile
One of the most photographed beaches in Italy, Lama Monachile is a small beach at the end of a steep-sided rocky canyon near the center of the small town of Polignano a Mare, in Puglia. It can get a little crowded during the summer but is simply stunning.
Spiaggia Su Capitulu
Located near the town of Tortolì, on the east coast of Sardinia, Spiaggia Su Capitulu is one of my favorite beaches in Italy. The turquoise waters are crystal clear and teeming with fish, and the long sandy beach is large enough that you can always find a quiet spot all to yourself.
Baia di Gallipoli
Near the southern tip of the "heel" of Italy, Baia di Gallipoli (also known as Punta Pizzo) is a long stretch of sandy beach with clean, calm waters. It's a popular spot for swimming, sunbathing, and windsurfing.
Porto Cesareo
Another world-class beach in Puglia, Porto Cesareo beach is a sheltered, crescent-shaped beach in the small town of Porto Cesareo. The shallow electric-blue water here looks more like the Maldives than Europe!
Monterosso al Mare
If you find yourself exploring the five villages of Cinque Terre in Liguria, check out the beach at Monterosso al Mare. It can get crowded during the summer but is really gorgeous during the off-season.
Sperlonga
About halfway between Rome and Naples, Sperlonga is an attractive medieval coastal town with picturesque whitewashed houses and a long sandy beach. It's particularly lovely here at sunset.
Tonnara di Scopello
One of my favorite beaches in Sicily, the tiny beach cove and nature reserve at Tonnara di Scopello is unbelievably picturesque, with deep emerald-blue water and dramatic cliffs. You'll probably need your own car to get there, but it's more than worth the effort.
Sant'Andrea
Located on the island of Elba, off the coast of Tuscany, Sant'Andrea is a small sandy bay with rocky outcrops. This is one of the best places in Italy for snorkeling and the marine life here is spectacular.
Santa Severa
One of the best beaches close to Rome, Santa Severa is popular with locals and tourists alike. It's easy to reach as a half-day trip from the Eternal City.
Atrani
If you spend time on the Amalfi coast on your visit to Italy, be sure to check out the little fishing village of Atrani. The beach here is much quieter than many of the more famous spots along this section of the coast but is equally beautiful.
Scuba Diving In Italy
There are hundreds of spectacular dive sites in the clean, clear waters of the Mediterranean surrounding Italy. Here are some of the top ones.
Punta Campanella
Close to Sorrento, Punta Campanella is known for its caves, shipwrecks, and expansive coral reefs that make it one of Italy's best diving spots.
Elba
The small Tuscan island of Elba has an incredible range of aquatic life and a number of great spots for divers of all abilities.
Palau
On the northwest coast of Sardinia, the little town of Palau is right next to many of the best dive sites in the Mediterranean, including around the Maddalena archipelago. I was there recently and was blown away – it's a really spectacular place.
Ustica
The tiny island of Ustica, just north of Sicily, is a Marine Reserve home to a diverse range of aquatic life, as well as a number of underwater caves, tunnels, and reefs just waiting to be explored.
Baia
A partially-submerged ancient Roman city, Baia is one of the only underwater archeological parks in the world. It's a really unique and fascinating place to explore, with intricately carved sculptures and mosaic floors: a real-life sunken Atlantis!
Hiking In Italy
Italy is a hiker's paradise, with a huge variety of landscapes to explore, from the snow-capped Alps in the north to the rugged coastline and rolling hills of the south.
The Dolomites
One of my favorite places for hiking in all of Europe, the Dolomites are a section of the Italian Alps. Here you'll find breathtaking views, challenging trails, and a network of mountain huts where you can stay overnight.
Monte Bianco
The tallest mountain in Italy and western Europe, Monte Bianco (otherwise known as Mont Blanc) is a popular spot for mountaineering, climbing, and hiking.
Gran Paradiso
The Gran Paradiso National Park in the northwestern Piedmont region is a haven for wildlife and has some fantastic hiking trails.
Cinque Terre
The five villages of Cinque Terre are connected by a network of hiking trails, making it a perfect place to explore on foot. Be sure to stop for a swim in one of the many crystal-clear coves along the way.
Stromboli
One of the most active volcanoes in all of Europe, the island of Stromboli is an amazing place to hike, with black sand beaches and a spectacular summit crater where you can watch the lava flow down the mountain into the sea.
Mount Etna
Another active volcano (and the highest in Europe), the iconic Mount Etna dominates the landscape of eastern Sicily. You can hike to the summit for incredible views, either all the way from the bottom of the mountain or from the cable car station located near the top.
Alta Via Monti Liguri
The Alta Via Monti Liguri is a challenging long-distance hiking trail through the mountains of Liguria, running parallel to the coast of the Italian Riviera.
The Sentiero degli Dei
For an easy coastal hike that takes you past some of the most beautiful scenery on the Amalfi coast, look no further than the Sentiero degli Dei (which means "Path of Gods").
Valle d'Aosta
The Valle d'Aosta is a rugged and mountainous region in the northwest of Italy with trails perfect for hikers of all levels.
Gran Sasso d'Italia
Gran Sasso d'Italia is the highest peak in the Apennines, the "spine" of central Italy, and has a range of trails of varying lengths and difficulties.
National Parks in Italy
Italy has 25 national parks, totaling an area of over 16,000 square kilometers, or roughly 5% of the country. Each has its own distinct landscape and wildlife.
Abruzzo National Park
Abruzzo National Park is located in the central part of the country and is known for its population of brown bears, wolves, and other rare animals.
Gran Paradiso National Park
Gran Paradiso National Park is located in the northwestern Piedmont region and is a haven for wildlife, including the rare mountain ibex. It's particularly popular with skiers in the winter months.
Pollino National Park
Pollino National Park is located in the far south of Italy, spanning a huge area between Calabria and Basilicata. It's the largest national park in the country and its forested valleys and rolling hills are home to a range of wildlife, including golden eagles and wolves.
Stelvio National Park
A spectacular part of the Alps, Stelvio National Park has soaring snow-covered peaks, crystal-clear mountain lakes, dramatic valleys, and idyllic meadows and pastures full of wildflowers and tinkling cowbells.
Circeo National Park
Circeo National Park, on the Tyrrhenian Sea south of Rome, is known for its pristine beaches, crystal-clear waters, and lush vegetation.
Majella National Park
Located in the Abruzzo region, Majella National Park is home to some of the highest peaks in the Apennines, as well as dramatic gorges, rushing waterfalls, and tranquil lakes.
Foreste Casentinesi National Park
A wild area spanning the border of Tuscany and Romagna. Foreste Casentinesi is known for its beech forests, which are some of the oldest in Europe, and is home to large populations of deer, wild boar, and other wildlife.
Gran Sasso e Monti della Laga National Park
This park in the central Apennines is known for its rugged peaks and unspoiled nature. Gran Sasso e Monti della Laga National Park is one of the most popular in Italy, thanks to its stunning landscapes and abundance of outdoor activities.
Sila National Park
In the mountains of Calabria, Sila National Park has thick forests containing a number of giant trees, many of which are more than 350 years old, and several serene alpine lakes.
Cost Of Travel In Italy
Italy is a relatively expensive country to travel in, roughly equivalent to other places in western Europe. However, the costs of traveling in Italy do vary fairly significantly depending on where you plan to visit, what activities you want to do, and whether you are traveling solo or with others.
The north of Italy (including Rome) tends to be more expensive than the south overall. And coastal places are usually (though not always) more expensive than places inland.
However, wherever you visit in Italy, your main essential costs will be accommodation and transport. Food in Italy can either be very cheap or very expensive, depending on where you choose to eat.
Budget $50 / Day
With a budget of $50 per day, you would probably need to stay in hostel dorms, eat at street food stands and other cheap eateries (did somebody say pizza?), and take advantage of as many free activities as possible, like hiking and going to the beach.
Midrange $100 / Day
With $100 per day, you could probably stay in a budget hotel or at least get your own private room in a hostel, especially if you can share the cost with someone else.
You'd still need to be careful not to overspend, but could afford to eat out in fancier places from time to time, and would be able to travel around the country by train, as long as you book tickets in advance.
Top-End $300 / Day
With $300 per day, you could stay in a comfortable hotel, travel around the country as much as you want, eat out every day, go out for drinks, take taxis from time to time, and basically do whatever you fancy.
Cost Of Food In Italy
Food can cost as much or as little as you want in Italy.
If you want to eat like a local, keep your eye out for cheap eateries (often called trattorias and osterias), which serve up hearty portions of traditional Italian cuisine at reasonable prices (e.g. under $10 for a filling main dish).
Of course, if you want to splash out on a fancy dinner (complete with wine and dessert), you can easily spend $100 or more per person in a top-end restaurant.
That said, a glass of house wine is usually pretty cheap in Italy, rarely costing more than $2 outside of the obvious tourist traps. And most local coffee shops serve excellent espresso for $1.
Cost Of Transportation in Italy
Trains are generally the most expensive option (especially if you want to take a high-speed train) but can be a convenient way to travel between cities.
Tickets are usually cheaper when booked in advance. For example, if booked far enough in advance, you can catch a 1.5-hour train from Rome to Naples for less than $10. Booked on the day, it's likely to be closer to $50.
Buses tend to be cheaper, but slower and less comfortable. On average, the 4.5-hour bus journey from Rome to Naples tends to cost around $6, though again it does depend on how far in advance you book (and the time of day/year you want to travel).
A 15-minute taxi ride will usually set you back around $20, but can be more expensive at night or if you want to take a longer journey. The cost of rental cars varies hugely, but it's often possible to get deals with small cars costing less than $30 per day.
Cost of Accommodation in Italy
The cost of accommodation in Italy varies depending on where you stay, the time of year, how much space you want, and what the facilities are like. Overall, Airbnbs are usually a bit cheaper than hotels.
In cities like Rome and Venice, you're likely to pay at least $100 per night for a basic double room in a simple hotel or a small Airbnb.
If you're happy to stay in a smaller town, and/or visit during the shoulder season (i.e. not summer), you can usually find a decent hotel room for under $100 per night.
Hotels
Here are some of the typical prices for hotels in Italy.
Budget: $70-80 for a budget hotel room with AC and a private bathroom, and no breakfast.
Mid-Range: $100 for a comfortable double room with a balcony (sometimes includes breakfast, sometimes not).
Top-End: $200+ for a top-end room or suite in a luxury hotel.
Hostels
Hostel dorms tend to cost around $20-30 per night. You can often get your own private room with a private bathroom for $50-60. Virtually all hostels and hotels have AC.
Airbnb Apartment Stay
I recently spent a month traveling around Italy and mostly stayed in Airbnbs during this time. In my experience, you can usually get a small one-bedroom apartment for around $60 per night, excluding cities like Rome and Milan (where you'll likely need to pay at least $100).
Cost of Activities & Tours in Italy
Many of the best things to do in Italy are free, like soaking up the atmosphere of ancient cities, swimming in the crystal-clear waters of the Mediterranean, and hiking in the county's many national parks.
Of course, many other activities need to be paid for. Here's a selection of popular activities and tours, with an indication of how much each costs on average per person:
guided tour of the Vatican – $90
guided tour of the Colosseum – $35
Italian cooking class – $120
wine tasting & vineyard tour – $45
boat trip with snorkeling – $40
day trip to Pompeii – $60
gondola cruise in Venice – $100
Cost Of Alcohol in Italy
Alcohol is fairly affordable in Italy, especially if you avoid fancy cocktail bars where the drinks are closer to London/New York prices. A beer at a regular local bar usually costs between $3-4, while a glass of ordinary wine is usually around $2-3.
Outside of the super touristy areas, an Aperol spritz will usually cost around $4, and it's easily possible to go out and have 4-5 drinks for under $20.
In Italian supermarkets, you can buy an excellent bottle of wine for less than $10 (and an average one for $5-6).
Italy Currency
Like many countries in Europe, Italy uses the Euro (€). Notes are available in denominations of €5, €10, €20, €50, €100, €200, and €500 (although €200 and €500 notes are rarely used, and many vendors won't accept them).
Coins are available in denominations of 1, 2, 5, 10, 20, and 50 cents; €1 and €2.
At the time of writing, €1 was equivalent to $0.98 USD. See here for up-to-date conversion rates.
How To Get Money
Below are a few ways to access your cash while traveling in Italy.
ATMs: The easiest way to take out cash in Italy is by using an ATM. You can find them everywhere, and the ones attached to banks usually have the most competitive rates.
Cash Exchanges: If you have cash in another currency and want to convert this to Euros, you'll find official currency exchanges in most major towns and cities. Rates are usually advertised outside the door (check a couple of places first to see which one is offering the best rate).
Credit Cards: In larger towns and cities, most places accept credit cards for payment. In more rural areas, many vendors still only accept cash, although this is starting to change.
Tipping in Italy
In general, you are not expected to tip in Italy. When I am in Italy, the only place I usually tip is restaurants, and then only if I receive good service.
Tipping at Restaurants
A small tip is always appreciated, although not strictly necessary. In general, Italians don't tip at restaurants. If you feel that you receives excellent service, you can leave a couple of euros on the table as a thank you.
Note: if you see a "coperto" charge on your bill, you will need to pay this. This "cover charge" is for bread, cutlery and linens at the table. Everyone pays the fee, even children. Learn more here.
Tipping Tour Guides
Not usually done, apart from free walking tours where you should tip whatever you think the tour was worth (€5 is a good starting point).
Tipping Housekeeping
Not usually done.
Tipping Luggage Handlers
Not usually done.
Tipping Taxi Drivers
Not usually done, although it's common to round up the fare to the nearest Euro.
Money Saving Tips For Travel In Italy
Here are a few Italy travel tips that should help you to save a bit of money.
1. Book train tickets in advance: It's usually much cheaper if you book train tickets in advance rather than booking them on the day of travel.
2. Avoid purchasing bottled water: Tap water is safe to drink in most places in Italy, although you should double-check with your hotel/hosts just to be sure. This also reduces the damage done to the planet by single-use plastic.
3. Eat like a local: Dining out can be expensive, but you can save money by eating at local cafes and restaurants instead of tourist traps.
4. Visit museums and archaeological sites during the week: Many attractions offer reduced admission prices or even free admission on certain days of the week.
5. Visit during the shoulder season (spring or autumn): Italy is a popular destination, and prices for accommodation and certain activities are often higher during the peak season (i.e. June-August).
Accommodation In Italy
Italy has some truly fantastic accommodation options. I've stayed in a range of places throughout the country, including campsites, hotels, Airbnbs, and country villas.
Best Hotels in Italy
Trullo La Chicca della Valle: A unique hotel built inside a series of traditional "trullos" – circular stone houses with conical roofs found in the southern region of Puglia.
Sentho Roma: A chic boutique hotel with a fantastic location in the center of Rome.
Prestige Rooms Chiaia: An extremely comfortable mid-range hotel in the Chiaia district of Naples – one of the trendiest districts in the city.
Best Airbnbs in Italy
Stylish Roman Loft: A fantastic, artistically-decorated loft apartment in the heart of Rome. It even has a piano!
Container Suite: A truly unique apartment built using a repurposed shipping container, beautifully landscaped in a valley overlooking the Gulf of Castellammare, in Sicily.
Nature House: Located in the Bondo Valley Nature Reserve, close to Lake Garda, this stunning house is surrounded by natural beauty – it's the perfect place to escape from the stresses of modern life.
Central Apartment Napoli: A well-equipped, modern apartment located in a historic building with a great central location in Naples.
Best Hostels in Italy
Generator Rome: Modern, spotlessly clean dorms and well-designed common areas. Generator hostels are usually pretty good, and this one is no exception.
Ostello Bello Grande: Probably the best hostel in Milan, and superbly located a mere 50 meters from the Central Station.
La Controra Hostel Naples: A short walk from the main sights of the historic center of Naples, this hostel has an amazing communal courtyard area and even offers free breakfast.
Ostello degli Elefanti: Fantastic centrally-located hostel in Catania and a great base to explore Mount Etna and the other sights of eastern Sicily.
Olive Tree: Bari is one of my favorite cities in Italy, and Olive Tree is the best hostel in the city. It's super clean, close to the Central Station, and the staff are really kind and helpful.
Off The Beaten Path Travel in Italy
Although Italy has more than its fair share of world-famous tourist sights, the country also has a wealth of fantastic places that are much quieter but equally fantastic to visit. It's easy to get off the beaten path in Italy, whether you have your own car or are using public transport.
I always love exploring off-track destinations and have been to many throughout Italy. Here are some of my favorites.
Oristano, Sardinia
Sardinia is a popular European holiday destination, but the majority of visitors stick to the east coast. Oristano, on the west coast, has a completely different feel.
It's a historic city with a beautiful old town, and excellent, affordable food. It's also a stone's throw from some stunning untouched beaches, ancient ruins, and a lagoon where you can see wild flamingoes. I was there recently and really enjoyed it.
Bolzano, South Tyrol
South Tyrol is a stunning region of northern Italy that's sandwiched between Austria and Switzerland and shares many cultural similarities with its northern neighbors. Bolzano is the attractive capital of the region and is a great base for exploring the area.
Reggio, Calabria
Calabria is a mountainous region in the far south of Italy that's often overlooked by tourists. One of my favorite cities in the region is Reggio, located on the coast, just across the straits of Messina from Sicily.
Orange-roofed traditional houses are built into the cliffs, there's a tranquil seafront with a public beach, and the food is amazing. You'll probably be one of the only tourists in town too, an added bonus!
Matera, Basilicata
Basilicata is another less-visited region in the south of Italy that's well worth exploring. On my most recent trip to Italy, I visited (and was blown away by) the ancient city of Matera.
It's located on top of a hill and is a maze of winding streets and historical buildings, with a series of ancient cave dwellings carved into the rocky hillsides. I highly recommend you visit this place, it's stunning.
Agrigento, Sicily
Less well known than some of the other Sicilian cities, Agrigento is home to some amazing ancient Greek ruins, and the old town has loads of great restaurants and bars, most of which are very affordable. There are some picturesque, quiet beaches close by too.
Food in Italy
Italian food needs no introduction. Many of Italy's most famous dishes (pizza, pasta, risotto, and gelato) are known to virtually everybody all over the world.
However, each region of Italy has its own specialties, and these vary considerably depending on which part of the country you are in.
Seafood is prominent in coastal areas, while meat and dairy are more common in the north and in inland areas. However, all over the country, there is always an emphasis on fresh, high-quality ingredients.
Here are a few unique dishes that you absolutely must try during your time in Italy.
Bresaola
A cured meat that originated in the north of Italy, bresaola is usually made from beef or venison. It is often served as an appetizer, along with pecorino cheese, a drizzle of olive oil, and lemon juice.
Ragù Di Cinghiale
Slow-cooked wild boar ragu originated in Tuscany, and is a popular dish found on many menus throughout the region. Traditionally prepared with plenty of red wine, juniper berries, and rosemary, it's really delicious, especially with thick ribbons of pappardelle pasta.
Sfizi
A type of fried snack that's common in southern Italy, sfizi can be made with a variety of ingredients such as potatoes, rice, vegetables, and/or meat. Cheap and tasty, it's excellent street food.
Orecchiette
If you visit the southern region of Puglia, be sure to try some orecchiette. These small, ear-shaped pasta pieces are traditionally made by hand and served with a variety of sauces, most commonly a pesto made from broccoli, garlic, and olive oil.
Sfogliatella
Hands down my favorite sweet pastry in the world, the sfogliatella was invented in 17th-century Campania and you'll find them all over the region. It's made of countless thin, crispy layers of pastry, with a rich and creamy sweet ricotta-orange-almond filling. Incredible.
Best Restaurants in Italy
It's quite hard to find bad food in Italy. As you'd expect, the locals have pretty high standards when it comes to cuisine.
That said, here are a few particularly excellent restaurants for you to try:
Starita: My favorite pizzeria in Naples. These people make some of the best traditional Neapolitan pizza in the world. $4.50 for a margherita.
La Pergola: One of the best restaurants in Rome, it has three Michelin stars, a panoramic roof garden, and serves exceptional and creative Mediterranean cuisine. Pricey but outstanding.
Zest: I recently discovered this wonderful restaurant and wine bar in the heart of old Siena. The prices are very reasonable, the food is fantastic, and if you sit outside you can enjoy amazing views of the Duomo. Try their tagliatelle with Tuscan sausage and truffle – it's superb.
Il Ristorantino dell'Avvocato: My favorite (non-pizza) restaurant in Naples, located in the attractive Santa Lucia neighborhood. They do wonderful seafood and other local specialties, the presentation is beautiful, and the staff are great.
Wirtshaus Vögele: An amazing restaurant in Bolzano, come here to try traditional dishes from the South Tyrol region, including goulash, dumplings, and barley soup. They have a fantastic selection of South Tyrolean wines too – Lagrein is a delicious local red that I highly recommend trying.
A Brief History of Italy
Italy has a long and complex history, spanning thousands of years. It was the birthplace of the Etruscan civilization, the ancient Roman Empire, and one of the most important centers of the European Renaissance.
However, the country as we know it today was only unified in 1861. Prior to that, it was divided into a number of city-states, kingdoms, and duchies, each with its own distinct culture and history.
Since unification, Italy has been through a lot of turmoil, including two World Wars and a period of fascist rule under Mussolini.
However, it has also been a period of great creativity and accomplishment, with Italians playing a leading role in the arts, sciences, and fashion.
Italy Culture & Traditions
Italy is a country rich in culture and tradition. Here are just a few things that you'll probably notice when traveling around Italy.
Family is very important
Many young adults live with their parents for significantly longer than people from other countries and cultures. It's not uncommon for people in their 30s or 40s to still be living at home.
Even when Italians do move out, they often stay close to their families and will visit them frequently. Eating together is a very important tradition, and most families get together regularly for a big meal.
Parents take young children out to restaurants
I love this about Italy. Rather than having to find childcare in order to enjoy a smart meal out together (as is common in many places, including England where I'm originally from), Italian couples regularly take their young kids out to dinner with them.
You'll regularly see young children hanging out with their parents (sometimes even napping) in restaurants well after 11pm. This is totally normal all over the country, and restaurant staff are usually more than happy to accommodate it, even in fancier places.
Italians usually drink espresso standing up
Grabbing a quick coffee is usually a stand-up affair in Italy. Rather than ordering your espresso to go, you drink it standing at the bar.
Gestures are very important
You'll probably notice that Italians use their hands a lot when they're talking (even more so than in other Mediterranean cultures). Hand gestures are an important part of the Italian language and culture, and they can be very expressive.
Italians often eat dinner late
If you're used to eating dinner at 6pm or 7pm, you'll notice that many Italians don't even start thinking about dinner until much later. A lot of restaurants don't even open until 7:30pm or 8pm, and it's not uncommon to see people eating dinner at 11pm or later.
Pros of Travel in Italy
Here are a few reasons why I love traveling in Italy.
The food is amazing
It's fresh, varied, and delicious. From world-famous pizzas, pastas, and gelato to regional specialties like truffles and seafood, there's something for everyone to enjoy.
So much history and culture to explore
There's a nearly infinite amount of historical and cultural things to see and do. You could visit a different city or town every day for a year and never get bored.
Beautiful scenery
From the rolling hills of Tuscany and the towering snowy peaks of the Alps to the dramatic coastline of Amalfi, Italy has a wealth of stunning scenery.
Easy to get around
Overall, Italy has a great public transport system which can take you to all but the most out-of-the-way places. For even more freedom, rent a car for a few days to enjoy the country roads of Italy.
Easy to get to
Italy is very well-connected, with several major international airports, ferry ports, railways, and roads connecting it to its various neighbors.
Cons of Travel in Italy
Despite all of its positives, there are a few downsides to traveling in Italy.
Cost
Italy is a fairly expensive country to visit, especially if you want to visit the popular tourist areas like Rome, Florence and Venice.
Crazy drivers
Italian drivers have a reputation for being some of the most reckless and aggressive in Europe. I can confirm this from personal experience! Only rent a car if you are a confident driver, and try not to freak out when you see people swerve in front of you on the motorway…
Language barriers
Although a lot of people (especially young people) speak English, the further you venture off the beaten track the less English people will speak on average.
Italy Travel Tips
Here are a few tips to help you get the most out of your time in Italy.
Travel outside of peak season
Prices are generally lower outside of the summer months (June-August), and there are fewer tourists around in the shoulder and low seasons.
Take advantage of Italy's regional trains
The regional trains are a great way to see more of the country without having to rent a car.
Learn some basic Italian phrases
Learning at least a few basic Italian phrases will make your trip much more fun, and the people you meet will really appreciate it.
Go for a hike in the countryside
With some of the best scenery in Europe waiting to be explored, the best way to experience it is on foot.
Visit a lesser-known city or town
Rome, Naples, Florence, and Venice are awesome. But there's so much more of Italy to discover beyond these famous places.
Try visiting somewhere else on your Italy trip too to get a different perspective on the country. As a starter, check out the above section on off-the-beaten-track places.
Enjoy an aperitivo
An aperitivo is a pre-dinner drink (usually an alcoholic one) normally enjoyed with a few savory snacks. It's a great way to socialize with friends and relax before dinner, in true Italian style.
The People in Italy
The people of Italy are known for their love of food, family, friends, and fun. You'll probably meet a huge range of different people in Italy, but here are a few things you'll likely notice.
The Locals
Italians tend to be very warm and hospitable. They are also passionate about their country and its history, food, and culture, and most will be delighted by your interest in it.
Culturally, Italians share a fair amount with their other Mediterranean neighbors, but Italian culture is at the same time quite distinctive.
Types of Other Travellers
Italy is one of the most popular holiday destinations in the world. Due to its proximity to the rest of Europe, you'll probably encounter a lot of other Europeans in Italy. But people of all ages and backgrounds travel here from all over the world.
Italy Travel: Quick Facts
Here are a few facts about Italy.
Quick Facts Italy
Population: 60 million
Capital city: Rome
Currency: Euro
National Day: June 2nd, Republic Day
Language: Italian
Religion: Catholicism
Religion in Italy
Italy is a predominantly Catholic country, with approximately 83% of people identifying as Catholic. As in most places, older people and people in rural areas tend to be more religiously observant than younger people and city dwellers.
The second most popular religion in Italy is Islam, practiced by roughly 1% of the population. There are small numbers of people who practice other religions, including Judaism, Hinduism, Sikhism, and Buddhism, although these numbers are each well below 0.5% of the country's population.
Language in Italy
Italian is the official language of Italy, and it is spoken by the vast majority of people in the country, with roughly 93% of the population being native speakers.
There are various regional dialects throughout the country (Tuscan, Sicilian, Ligurian, etc.), and approximately half of the population speaks some form of dialect as their mother tongue.
On the island of Sardinia, the Sardinian language is spoken by roughly a million people and is very different from Italian.
Overall, about a third of Italians speak English with a high degree of fluency. Many more know at least a bit.
A Few Key Phrases in Italy
Hello/Goodbye – Ciao
Yes/No – Sì/No
Please/Thank you – Per favore/Grazie
My name is… – Mi chiamo…
I'm from… – Sono di…
Do you speak English? – Parla Inglese?
I don't understand – Non capisco
Excuse me – Scusi
Where is the bathroom? – Dov'è il bagno?
I'm lost – Mi sono perso/a
Cheers! – Salute!
Italy Population
The population of Italy is about 60 million, of which roughly 3 million live in Rome, 3 million live in Naples (depending on which bits you count of the greater Naples bay area), and 1.4 million live in Milan.
The major islands of Sicily and Sardinia have populations of 5 million and 1.7 million, respectively.
Italy Demographics
The demographics of Italy are fairly typical for a developed country, with a relatively old population and low birth rate. The median age in the country is 47 years, and the total fertility rate is 1.3 children per woman.
Italy's population is also quite ethnically homogeneous, with about 95% of people being of white Italian descent.
What To Pack For Italy
What to pack when traveling to Italy largely depends on the time of year and what activities you plan to do. But here's a quick starter.
Hiking boots: To take advantage of some of Italy's stunning natural scenery, you'll want to pack your hiking boots.
Power outlet adaptor: Italy uses round 2-pin plugs, like most other places in Europe.
Warm coat (in winter): Italy gets quite cold in the winter, and it regularly snows in the north and in the mountains.
Sunscreen and hat (in summer): Conversely, the Italian sun can be very powerful in the summer months, especially in the south.
Swimwear: Swimming in the warm, clear waters of the Mediterranean is likely to be one of the many highlights of your trip.
Comfortable shoes: You'll probably want to spend many hours exploring Italy's spectacular and historical cities, so make sure you have comfortable shoes.
Camera: This one's obvious!
Reusable water bottle: Tap water is safe to drink in most of Italy, so do your bit for the planet and carry a reusable water bottle.
Italian phrasebook: I know you can use Google translate, but I still love carrying an old-fashioned phrasebook when I travel. This also reduces the amount of screen time I inevitably need.
Daypack: For long days out exploring and sightseeing, having an easy-to-carry daypack is essential.
Working in Italy
If you want to work in Italy, and are not an EU citizen, you'll need to obtain a work visa. This usually needs to be done through the Italian embassy or consulate in your home country.
The Italian government has approved plans to implement a digital nomad visa, although it's not yet clear when this will be available, or what the conditions attached to it will be.
Volunteer Travel in Italy
There are a few organizations that work with refugees and migrants, especially in the south of the country. However, there may be visa implications for doing any kind of work (even unpaid) in Italy, so you should speak with a visa or immigration expert if this is something you'd like to do.
Best Time To Visit Italy
Italy has distinct seasons, and the best time to visit will depend largely on where you want to visit, what you want to do, and how much you hate being surrounded by crowds of other tourists.
Generally, southern Italy stays warm for much more of the year than the north, and the mountainous areas have a very different climate from the coasts.
Peak Season
Peak season in Italy is during the summer months (roughly June-early September). Most tourist destinations will be much more crowded and expensive during this period (especially in July and August). These months can also be extremely hot, so I'd recommend avoiding them if you can.
Shoulder Season
Shoulder season (April-May and September-October) is my favorite time to visit Italy. The weather is usually still fine, especially in the south, and you don't have to contend with the huge crowds that descend on the more popular places during the summer.
Off-Season
Winter (November-February) is off-season in most of Italy, except in the Alps which then become one of Europe's favorite destinations for skiing.
In the rest of the country, it's often possible to get cheaper deals on accommodation, although you'll find that a number of restaurants and attractions will close down, especially in smaller places.
Getting Around Italy
Getting around Italy is mostly fairly easy. The country's transport network isn't quite as comfortable, clean, punctual, or efficient as countries like France or Germany, but it's still pretty decent in most areas.
By Train
Italy's train network is operated by Trenitalia, and covers most of the country. The high-speed Frecce trains are fast, comfortable, and relatively punctual, but can be quite expensive (especially if you book last minute).
If you're on a budget or have more time than money, the slower regional trains are a perfectly good option.
By Bus
There are both private and public bus companies operating in Italy, and fares are usually cheaper than taking the train. However, buses can often be less comfortable and reliable than trains, and the journey will often take at least twice as long.
By Plane
Flying is only really worth considering if you're traveling to Italy's large islands (Sicily and Sardinia) – and even then, I always prefer to take the ferry.
Even if you need to get from one end of the country to the other as quickly as possible, I'd recommend taking a high-speed train as the timings will probably be comparable to flying and the journey much more pleasant.
By Car
If you're planning on renting a car and driving around Italy, be aware that many Italians drive very fast and can be quite aggressive on the roads.
In cities and towns, you'll have to contend with narrow streets and a lack of parking. Gasoline is also fairly expensive in Italy and you have to pay to use many of the major motorways.
However, if you're fine with all this, having your own car does make exploring the country a breeze and allows you to be much more flexible with your itinerary.
By Campervan
Campervans are quite popular in Italy, and you'll find campsites with decent facilities near most major towns and cities. Hiring a campervan usually isn't particularly cheap, though can work out to be affordable overall if you consider that this covers both your transport and accommodation.
Getting To & From Italy
If you're coming from outside of Europe, flying is likely to be the best way for you to get to Italy. However, if you're already in another part of Europe, you have many options.
By Land
Italy shares land borders with France, Switzerland, Austria, and Slovenia. This makes it easy to travel to Italy by land from most other places in Europe. There are numerous roads and several railway routes that cross into Italy from its neighboring countries.
In my most recent trip to Italy, I drove there via the Col de l'Iseran, the highest paved road in the Alps – incredible view and 100% recommended!
By Sea
You can catch a ferry to Italy from several places in Europe and North Africa, including Spain, Greece, Albania, Croatia, Montenegro and Tunisia.
There are also regular ferries between Italy's mainland and its islands, including Sardinia, Sicily, Elba, Ischia and Capri.
Check out the website Ferry Hopper to compare prices and book tickets.
By Air
Most major international airlines fly to Italy, and the country's two busiest airports are Rome and Milan.
From within Europe, it's usually possible to get very cheap deals on airlines like Ryanair, Wizz Air, and easyJet. For example, I've flown from the UK to Italy for less than $50 on several occasions. These budget airlines also fly to many more destinations within Italy.
You can often find round-trip flight deals from North American cities like New York to Rome or Milan for under $600. If you're coming from Australia, it's usually a lot more expensive, with $1,200+ round-trip fares being fairly common.
Italy Travel Entry Requirements
Italy is a member of the Schengen Area, which means that there are no border controls between it and other countries in the Schengen Zone (i.e. most of the EU and a handful of other countries).
If you're from any other country, you'll need a valid passport to enter Italy. You may also need a Schengen Visa, depending on your nationality.
Citizens of many countries, including the UK, USA, Canada, Australia, and New Zealand can enter Italy (and the rest of the Schengen Zone) visa-free for stays of up to 90 days. However, you should always check current regulations before planning any travel.
Is Italy Safe?
Overall, yes – Italy is a very safe country to visit.
The crime rate is relatively low, especially when compared to other developed countries. Pickpocketing can be a problem in larger cities, but violent crime is thankfully rare.
Even though parts of southern Italy have a problem with mafias and organized crime, the chances of this affecting you as a tourist is so small you shouldn't worry about it.
Of course, you can be the victim of crime anywhere in the world, and you should use your common sense when traveling, wherever you are. For example, always keep a keen eye on your belongings when using public transport, especially in larger cities.
If you are staying in a big city like Naples or Rome, it's often a good idea to check with your Airbnb host or staff at your hotel to make sure that the neighborhood is safe to explore at night.
There are no compulsory vaccinations for visiting Italy.
Travel Insurance For Italy
Most travel insurance policies will cover you for travel to Italy, including delays, canceled flights, and any necessary/emergency medical care during your time abroad. Never travel without travel insurance! Have a look at Safety Wing to see if it's a good fit for you.
Phone & Internet in Italy
Phone and mobile data coverage is good in most parts of Italy, although you may have trouble getting a signal in some rural, mountainous areas. Internet speeds are generally pretty fast, especially in urban areas.
If your phone provider doesn't cover you for roaming in Italy, you can purchase a local sim card from providers like TIM, Wind, or Vodafone. These are usually fairly cheap (usually around $10 for several gigabytes of data).
Learn More About Italy
Before you visit Italy, I recommend watching/reading some of the following to get you excited about your trip, and help you take even more from your time there.
Movies About Italy
There are many iconic movies that are set in Italy. Here are a few of my favorites.
The Godfather: A real classic, about the powerful mafia in Sicily.
The Talented Mr. Ripley: This movie is set on the stunning Amalfi Coast. It's a great way to see some of the picturesque villages and scenery that make this area so popular with tourists.
Under the Tuscan Sun: A great movie, set in Tuscany, about an American woman who moves to Italy after getting divorced.
Books About Italy
If you're looking for some good books about Italy to read before your trip, I recommend the following.
Call Me By Your Name: A beautiful book (and movie) set in Liguria in the north of Italy. It's a coming-of-age story about first love, and the struggles of growing up.
Invisible Cities: A novel by Italo Calvino, that focuses on a series of conversations between Marco Polo and a grandson of Genghis Khan. I won't spoil it, but it's about Venice.
Blogs About Italy
Blogs are a fantastic way to learn about a new place. Check out some of these top-rated blogs about Italy.
Untold Morsels: A travel blog that covers a range of destinations, but with a particular focus on Italy.
More Posts About Italy
Italy Travel FAQs
Here are answers to some frequently asked questions about traveling in Italy.
What are the most visited places in Italy?
Top sights include the Colosseum in Rome, the canals of Venice, Pompeii, and the Vatican.
Is it cheaper to stay in Florence or Venice?
Florence. Venice is one of the most expensive cities in Italy.
Which Italian city has the best food?
At the risk of enraging a large number of Italians… Bologna is known as the "culinary capital" of Italy. But the food is good wherever you go in Italy.
Should you only order a Margherita or Marinara pizza in Naples?
Some purists say so, but I say this is snobbery. Definitely try a Margherita or a Marinara in Naples, but don't be afraid to try some of the other delicious flavors on offer too!
Is Milan or Florence better?
This is a very subjective thing, but personally, I prefer Florence. I think it's prettier and has a more laid-back vibe.
Is the Leaning Tower of Pisa worth visiting?
Not really, unless you're already in the area. It's pretty overrated in my opinion.
What is the best month to visit Lake Como?
May and June, when the area is carpeted with wildflowers, and the weather is warm but not too hot.
Is Aperol Spritz actually popular in Italy?
Yes, it's one of the most popular aperitivos in the country, together with the more bitter Campari spritz.
When do Italians drink coffee?
Many Italians enjoy a cappuccino with breakfast, and only ever in the morning. (If you try to order a cappuccino in Italy after midday, you will probably receive a strange look.)

For other times of the day, most Italians stick with espresso, including after meals.
How hot does Italy get in the summer?
It depends on where in the country you are. But in August, the south of Italy regularly sees temperatures in the high-30s °C (100+ °F).
In Closing
No matter what kind of traveler you are, or what your interests are, you're sure to find something to love in this beautiful country. I've been to Italy many times, and each time I discover something new.
I hope that this travel guide to Italy has been interesting and has given you lots of useful information about Italy as a holiday destination. Enjoy your vacation in Italy!
Travel Resources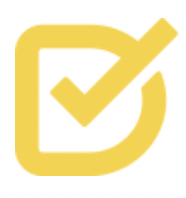 DiscoverCars
Discover Cars searches across all the main car rental sites and finds the best deal. Opt for full insurance coverage for more peace of mind and enjoy the freedom of a car.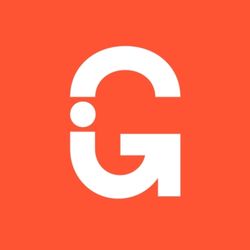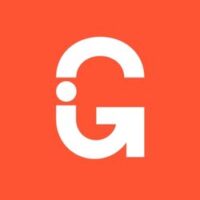 Get-Your-Guide
Our go-to website for booking tours around the world. Get-Your-Guide has a massive library of cool local experiences in almost every country.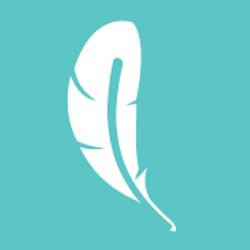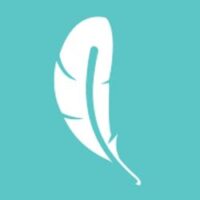 SafetyWing
The best travel insurance for full-time nomads by far. Get awesome rates, and excellent coverage, and sleep easy knowing you're insured against COVID.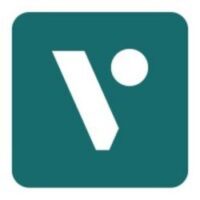 Viator
Another excellent tour booking engine that's better for available tours in the US. Viator also has great local experiences around the world.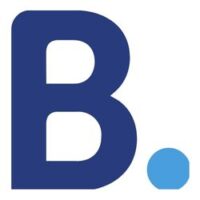 Booking.com
Our top choice for booking hotels and hostels, Booking.com is the easiest-to-use accommodation booking engine and often has the best prices on hotels.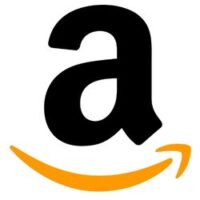 Amazon Gear
Anything from backpacks and luggage, to AirTags and guidebooks, you'll find everything you need for travel on the Amazon store.