The Philippines is a place that manages to remain off of the average budget backpacker's Southeast Asian itinerary, which is a surprise because it's a great place to travel. This is a country that's absolutely blessed with natural beauty and its own distinct character.
Although heavily influenced by American and Spanish culture through a history of foreign occupation, the Philippines still sets itself apart from the States, Spain, and the rest of Asia. Backpacking the Philippines is a blast and there's a good backpacker vibe on many of these stunning islands.
Cheap internal flights link many of the 7000+ islands and good local transport can get you around the islands easily once you've reached them.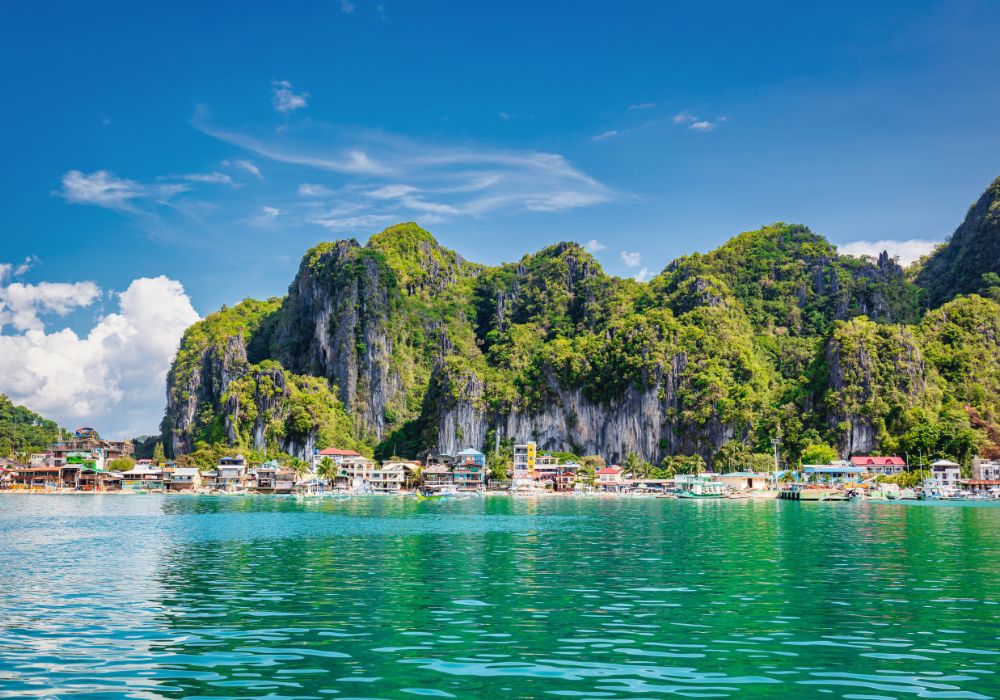 On this page you'll find all of the information on our blog about Philippines travel including the best places to visit, things to do, when to go, and much more.
Latest Philippines Blog Posts
If you are travelling to the Philippines, it's likely that your first port of call will be Manila. While it's ...
Plan Your Trip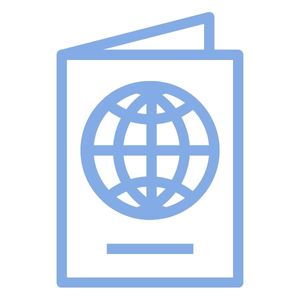 Visa Requirements
What you need to enter the country and travel for the duration of your intended trip.
Places To Visit in The Philippines
The Philippines has an incredible 7,641 islands; it's a place where you could spend a lifetime and still have much to explore.
The top places to visit include the touristy island of Boracay which is home to some of the Philippines' most beautiful beaches, the funky island of Palawan, and the more laid-back, off-track treasure of Siquijor.
Below, we've listed a few of our favorite spots around the Philippines, and beyond that, you'll find more posts we've written about the best places to visit in the Philippines.
Boracay: A world-famous white sand beach with crystal clear waters, fun nightlife, and plenty of things to do. This is the most popular place for tourists in the Philippines.
Luzon: The largest island in the country and home to the country's capital, Manila. Don't miss the many interesting destinations such as the rice terraces of Banaue, Baguio, Batad, and Vigan. We were in this part of the Philippines during the rainy season and the rice terraces of Banaue were especially vibrant.
Cebu: A popular island destination in the Philippines, with beautiful beaches and a wide variety of activities. This is one of the best places for scuba diving and snorkeling.
Palawan: Regarded as one of the most beautiful islands in the world, Palawan is perfect for those who want to get away from it all. Our favorite places on Palawan were El Nido and Port Barton.
Bohol: An underrated destination that offers wonders such as beaches, temples, and wildlife encounters. Bohol is best known for its Chocolate Hills (geological formations), and the tarsier.
Siargao: One of the most stunningly beautiful islands in the Philippines, Siargao is a surfer's paradise.
Siquijor: We recently visited Siquijor when attending a friend's wedding and loved the off-track feeling of the place and the friendly people of this tiny island near Dauin. Make sure to rent a scooter and explore!
Things To Do in The Philippines
In the Philippines, you can live out your Robinson Crusoe fantasies on a deserted island, or you can join the crowds at the breathtaking Boracay beach. You can enjoy some of the best diving and snorkeling in the world, or you can get lost in caves and jungle trails.
Below, we've listed a few can't-miss activities and below that, you'll find all of our posts about things to do in different places in the Philippines. Check them out to help you plan a Philippines travel itinerary that's perfect for you.
Climb Mount Apo: This is the Philippines' highest mountain at 2,954 meters above sea level and is a challenging trek that will take two to three days.
Visit Palawan Island: Often voted as one of the most beautiful islands in the world, Palawan offers everything from pristine white-sand beaches and crystal-clear waters to lush rainforests and towering limestone cliffs. One of our best travel memories is from Palawan. We hired a boat to drop us off on a deserted island, and spent the night on the beach under the stars!
Dive or Snorkel Bohol Sea: The Bohol Sea is home to some of the best diving and snorkeling locations in the Philippines with abundant marine life including turtles, dolphins, and reef sharks.
Sample Local Cuisine: Filipino food is a delicious mix of Asian and Western flavors with dishes such as adobo (meat cooked in vinegar), sinigang (a sour soup with shrimp or fish), and lechon (suckling pig). Our go-to cheap dish in the Philippines is pancit behon (a noodle dish).
Explore Old Manila: Wander through centuries-old churches, explore colorful markets, and admire Art Deco architecture in Manila's old district.
Cost of Travel in The Philippines
The cost of travel in the Philippines varies depending on your budget. A budget traveler can get by on as little as $30 USD per day, while those looking for a more comfortable experience can expect to spend upwards of $100 USD per day.
Here's a breakdown of average costs for different types of travelers:
Budget Traveler ($30-$45/day): Most people traveling on a tight budget will stick to the larger cities and towns, where prices are slightly higher than in rural areas but are still much lower than in other Southeast Asian countries. Accommodation options include hostels (from $5-10/night), guesthouses ($15-25/night), and small hotels ($25-50/night).
Food can be purchased from local markets or street vendors for as little as $1-3 per meal, or you could eat at a midrange restaurant for around $5-8 per meal. Transport costs vary depending on your destination, but generally hover around the $1-2 mark per journey.
Midrange Traveller ($50-$100/day): Those with a midrange budget can enjoy all that the Philippines has to offer without spending too much. With this budget, you can afford some private drivers and taxis to get you around. You can step up your food to some midrange restaurants and stay in nice Airbnbs ($50-$70/night), and midrange hotels ($50-$70/night).
Top-End ($300+/day): Luxury travelers will find that the Philippines offers a wide range of accommodation and dining options, from 5-star hotels and resorts to private villas and exclusive island getaways. While costs vary depending on your destination, you can expect to pay upwards of $200 per night for a high-end hotel room, and $50-$100 for a meal at an upscale restaurant.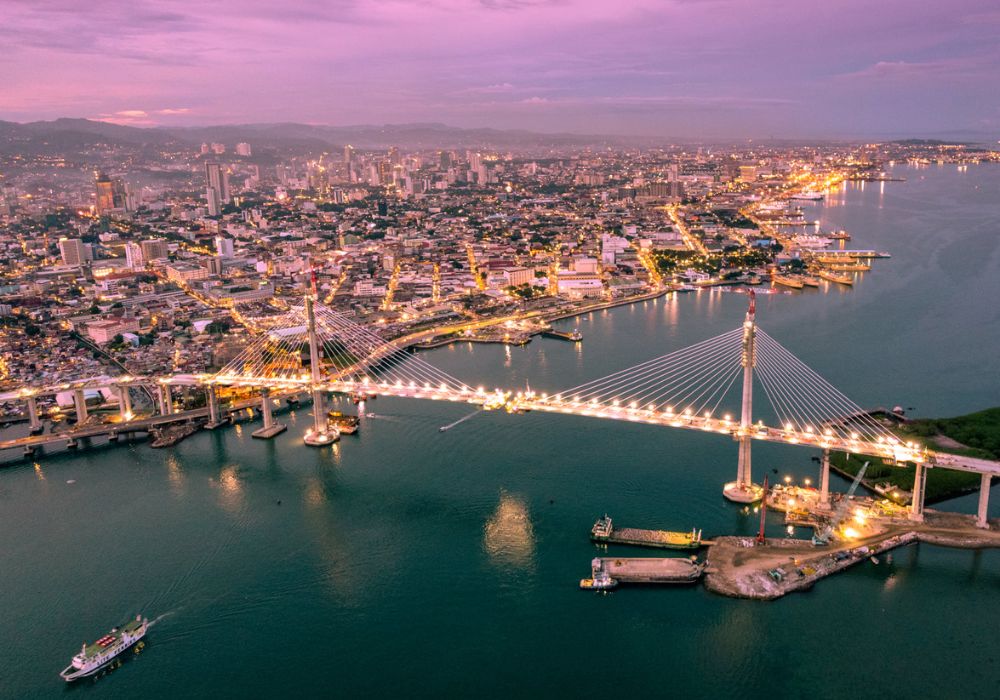 Transport costs can add up quickly, with private drivers or chauffeurs often charging $10 – $20 per day. However, the Philippines offers great value for money in many cases, so it's possible to enjoy a luxury travel experience without breaking the bank.
Where To Stay in The Philippines
If you're looking for a place to stay in the Philippines, there are plenty of options to choose from. You can find everything from luxurious resorts and hotels to more affordable guesthouses and hostels.
Here is a breakdown of some of the most popular places to stay, along with their approximate costs:
Hotels
You'll find all levels of hotels in the Philippines.
If you're looking for a luxurious experience, there are many high-end hotels available, often with beachfront locations and all the amenities you could wish for. Prices for these hotels start at around $200 per night but can go much higher depending on the level of luxury you're seeking.
If you're looking for something more affordable, there are also plenty of mid-priced hotels available throughout the country. These typically cost between $50 and $150 per night and offer a range of amenities depending on the specific hotel.
In addition, there are also a number of hostels and budget hotels available in most major cities, which offer dormitory-style rooms or private rooms for as little as $10 per night.
Airbnbs
If you're looking for a unique travel experience, consider staying in an Airbnb in the Philippines. There are many options to choose from, and the cost is very affordable.
However, be aware that not all Airbnb listings are equal. Some are much nicer than others, so it's important to do your research before booking.
We always like to check for 50+ reviews with an average of 4.5+ stars. Checking the Superhost box will ensure your host is top-notch and communicative as well. Here are some of the best Airbnb's in the Philippines:
The Beach House: This house is located on a beautiful beachfront property near Boracay Island. It comes with its own private beach and swimming pool and can accommodate up to 10 people. Prices start at just $60 per night.
La Casa de Fidel: This spacious home is located in the heart of Manila, and can accommodate up to 12 people. It comes with a full kitchen, living room, and three bedrooms. Prices start at just $30 per night.
The Treehouse: If you're looking for something really unique, check out The Treehouse. It's exactly what it sounds like – a treehouse! Located in Cebu City, it can accommodate up to four people and prices start at just $25 per night
Guest Houses
Guest houses are a great option for those on a budget, as they offer affordable rates while still providing all the amenities you need.
Most guest houses in the Philippines are located in the city center, making it convenient to get around. They also offer free WiFi and breakfast, which is a great way to start your day. Rates start at just 500 pesos ($9 USD) per night, making it an affordable option for those traveling on a budget.
Hostels
Hostels are a great and affordable option for backpackers and budget-minded travelers when visiting the Philippines. There are many hostels to choose from, and most of them offer basic amenities such as private or shared rooms, free WiFi, common areas, and luggage storage.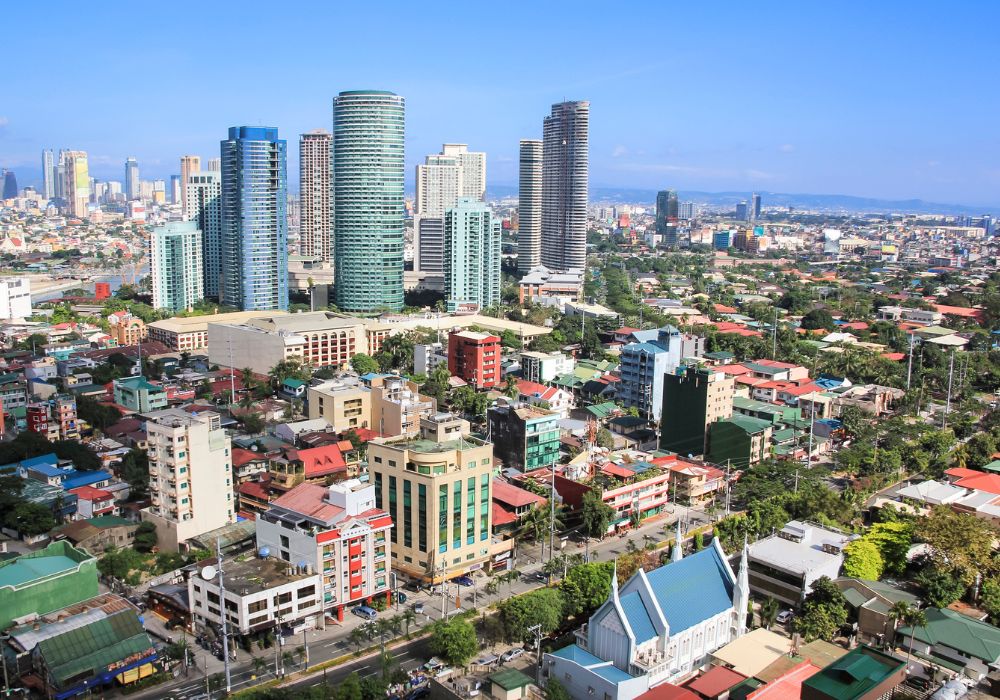 Hostel prices in the Philippines start at around 200 PHP ($3.60 USD) per night for a shared room. Below, I've listed some top-rated hostels around the Philippines:
White Beach Hostel – Boracay: Located on the world-famous White Beach, this hostel is one of the most popular options on Boracay. It features comfortable dorms and private rooms, as well as an on-site bar and restaurant. Rates start at 350 PHP ($6.30 USD) per night.
The Hangout – Cebu City: This hostel is located in the heart of Cebu City and offers both private and dormitory-style rooms. It has a common area with a pool table, darts board, and a TV, and rates start at just 250 PHP ($4.50 USD) per night.
Lub D – Manila: This popular hostel chain has five locations throughout Manila, all of which offer clean and comfortable accommodations starting at just 300 PHP ($5.40 USD) per night. Amenities include free WiFi, breakfast, and laundry services.
Amanpulo Island Resort – Pamalican Island: If you're looking for a little more luxury, Amanpulo Island Resort offers beachfront villas with private pools starting at 8,500 PHP ($153 USD) per night. The resort also has an extensive spa menu, three restaurants, two bars, and a number of activities such as kayaking and snorkeling.
Food & Drink in The Philippines
The Philippines is surrounded by countries that are well-known worldwide for their cuisine (Malaysia, China, Vietnam, Thailand…), yet not many people know about Filipino food.
There are many traditional ingredients in Philippine cuisine, such as rice, seafood, pork, and tropical fruits. Some of the most popular flavors include sour, salty, sweet, and spicy. The cuisine has been heavily influenced by the cuisines of India, China, Japan, and Spain.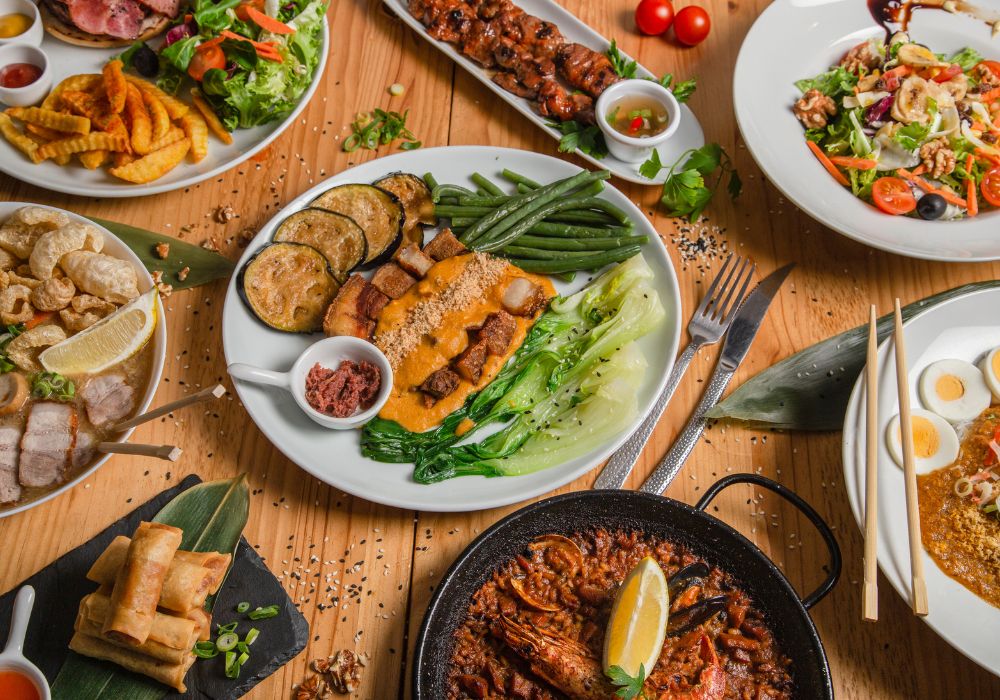 Here are five must-try dishes from the Philippines:
Chicken Adobo: This dish is made with chicken or pork that's been cooked in a vinegar-garlic sauce. It's definitely popular in the Philippines and you can find it on many menus. We ate this numerous times…but the best was the version our local friend cooked for us. Yum!
Pancit Bihon: This noodle dish is made with rice noodles and a variety of meats and vegetables. Pancit bihon is an affordable dish that you'll find everywhere.
Sinigang: A soup dish that's made with either pork or shrimp and features a sour broth made from tamarind or guava juice.
Kare-Kare: This peanut sauce dish is made with beef or chicken and vegetables served over rice.
Lechon Kawali: A dish consisting of crispy pork that's served with a sweet soy sauce glaze.
Philippines Travel Tips
The Philippines is pretty easy to travel around and even though fewer travelers make their way here because of the need for flights, it's actually a great value once you get here.
A decent domestic flight network and ferry system make travel in the Philippines quite simple. When you get to a new island I recommend hiring a motorbike/scooter to get yourself around. You can usually rent them for around $5/day; they're a great way to see most of the islands in the Philippines at your own pace.
Here are a few quick travel tips for the Philippines:
Get Off-Track: The Philippines is a beautiful country with a lot to offer tourists. There are many different places to visit, each with its own unique beauty and charm. Don't be afraid to get off the beaten path and see some lesser-visited islands.
Be Patient: The people in the Philippines are incredibly friendly and welcoming, and they will do everything they can to make sure you have a great time while you're there. Be sure to be kind and patient back to them and you'll likely make new friends along the way.
Learn a Little Tagalog: English is the main language spoken in the Philippines, so you won't have any trouble communicating with locals or getting around. But it's always appreciated when foreigners make an attempt to speak the local Tagalog language.
Always Hunt For Bargains: One of the best things about traveling in the Philippines is that it's affordable – you can enjoy a wonderful holiday without breaking the bank. Use sites like Booking.com to find great deals on accommodation.
Take Normal Travel Precautions: When traveling in the Philippines, it's important to be aware of some of the dangers that come with visiting this part of the world. Make sure you take sensible precautions and always travel with someone else where possible – and don't be flashy, particularly in Manila.
Try To Avoid Typhoons: The best time to visit the Philippines is during its dry season, which runs from November to April. This is when temperatures are at their coolest and most comfortable, and it's also when most of the tourist attractions are open for business. The Philippines is known for getting typhoons, avoid them if you can.
Consider Flying: If you want to explore more than just one area of the Philippines, it might be worth considering flying as ferries can be almost as costly and they take a long time to each new destination.
Below, you'll find some posts that will help you plan an epic trip to The Philippines. There's a lot to know about this country, so take your time in the planning process and get ready for an amazing trip.
Our Philippines Travel Blogs
We traveled around the Philippines for more than a month and we still felt like we needed more time to explore! This country has so much to offer that you could definitely return time and time again.
If you're planning to see many places in The Philippines, I would recommend taking some domestic flights as the journeys on the ferries can be long and uncomfortable. It will save you time and will mean you can pack more into your stay!
Below, you'll find all of our Philippines travel blog posts. These are our own personal experiences in the country. Hopefully, by reading them, you'll get a better idea of what Philippines travel could be like for you.
When To Travel To The Philippines
The Best Time To Visit: November-April
You can pretty much visit The Philippines at any time of year but we would definitely recommend avoiding the holy week (around Easter). The weather is unpredictable here so even if you come during the best possible time, you may experience some heavy rains.
The Philippines are best visited during the dry season, between November and April. ​This is when the island is most accessible and not at risk of typhoons and flooding. At the same time, if you come during the off-season, there's a chance that you won't see a single raindrop the entire time.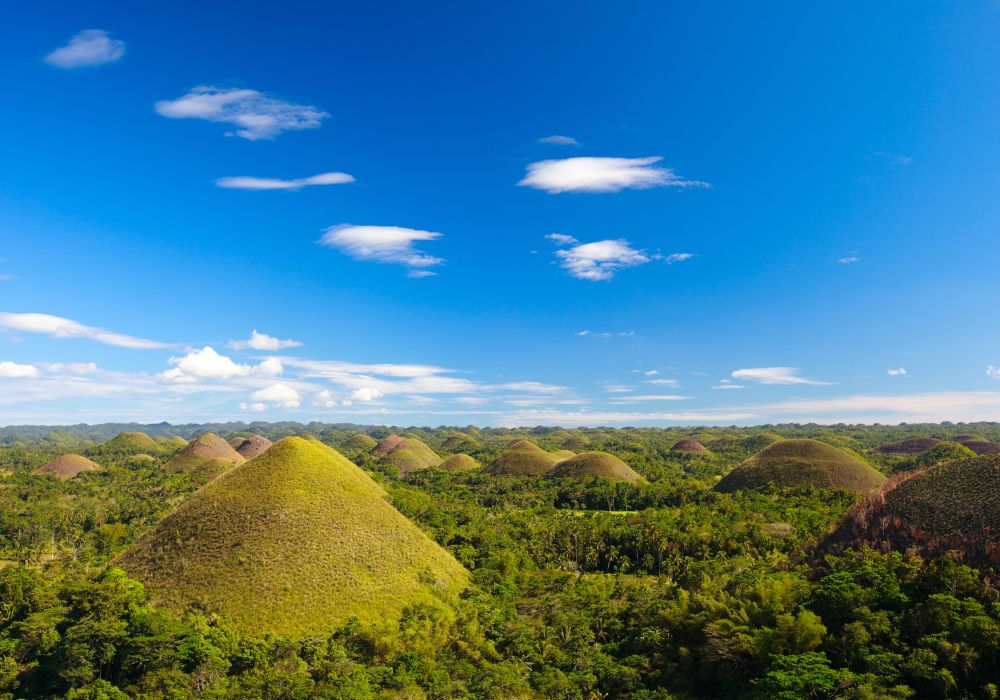 Generally, the best time to visit is from January to May, when the country is at its driest.
This is also the tourist high-season with most foreign visitors arriving between January and March. Most Filipinos are off for summer holidays in April and May but the crowds won't really affect you, (except for the fact that you'll likely hear more loud karaoke at night).
We visited The Philippines for the first time during Easter and I have to say that if you're able to plan your trip around it, I would avoid coming during Easter and Christmas. If you have no choice, then definitely still come. Just know that many hotels and flights will be booked and prices will be very high compared to other times of the year.
The second time we visited was in October and during that time we experienced nice weather and fewer crowds. If you must come during the high season, I recommend booking far in advance.
Typhoon season is from June to early December when dark clouds and torrential downpours can soak the coasts for days on end. Typhoons are unpredictable so just forget about them and see what happens!
Getting Around The Philippines
The Philippines is a large country, with over 7,000 islands. Getting around can be a challenge at times, but with a little bit of planning, it can be done relatively easily.
There are many different transportation options available in the Philippines, including planes, trains, buses, taxis, jeepneys, tuk-tuks, and rental cars. The most common way to get around is by bus or taxi.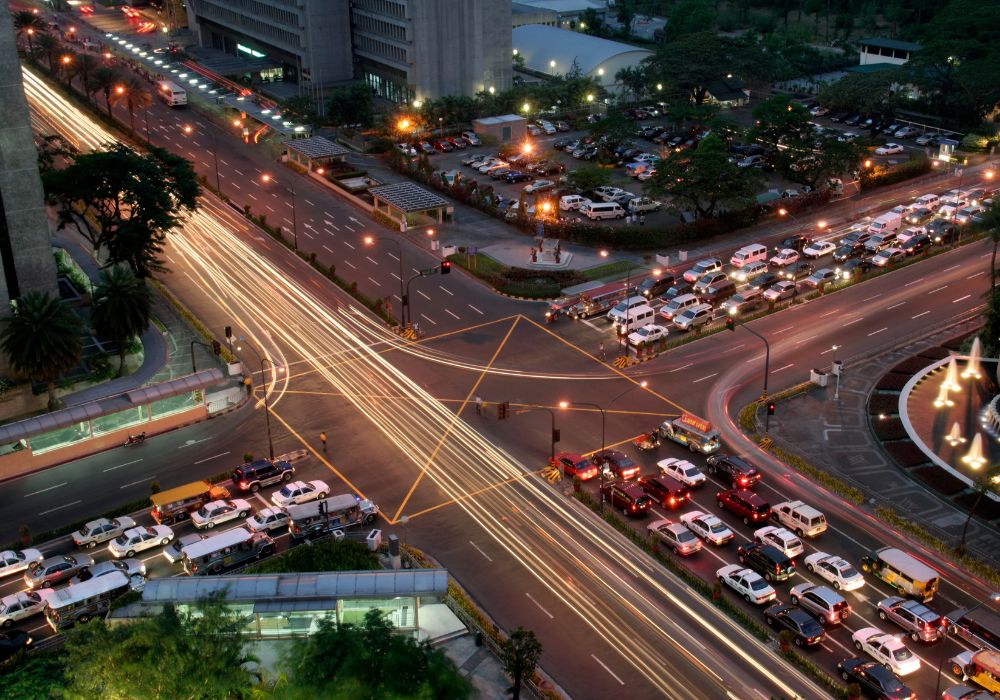 Plane: Flying is the best way to get around the Philippines, as it is a large country with many independent islands. There are several major airports in the Philippines, including Manila International Airport, Cebu Pacific Air Terminal, and Clark International Airport. Most of the larger airlines operate flights to and from these airports.
There are also a number of smaller regional airports throughout the country. These airports typically offer flights to and from Manila or Cebu City.
Bus: Buses are the cheapest way to get around the country. There are many different bus companies that offer routes all over the Philippines. Buses usually stop at major towns and cities, making it a convenient way to get around. However, they can be quite crowded and it can be difficult to find a seat during peak times.
Ferry: Ferries are a popular way to get around the Philippines, as they're cheap and convenient. There are many different ferry companies that offer routes all over the country and between islands. Ferries usually stop at major towns and cities, making it a convenient way to get around. However, they can be quite crowded and it can be difficult to find a seat during busy times.
Taxi: Taxis are also a popular way to get around the Philippines. They're more expensive than buses, but they are more comfortable and quicker. Taxi fares usually start at 10 Philippine pesos ($0.18 USD) and go up by increments of 5 pesos. Make sure to agree on the fare before getting in the taxi. Alternatively, there are many rideshare options available.
Jeepney: Jeepneys (a kind of minibus equivalent) are the most common way to get around in the Philippines. These unique-looking vehicles are cheap and convenient and can be found in most towns and cities. Jeepneys are usually crowded, so it can be difficult to find a seat during busy times. Make sure to agree on the fare before getting in the jeepney.
Tuk-Tuk: Tuk-tuks are a popular way to get around the Philippines, as they are cheap and convenient. Make sure to agree on the fare before getting in the tuk-tuk.
Rental Car: Another option to get around is to rent a car. Car rental prices vary depending on the size of the car and the length of time you rent it for. Most rental agencies require drivers to be at least 25 years old and have a valid driver's license from their home country. Rather than a rental car, I recommend arriving at your destination and renting a scooter to explore the quieter areas.
Private Driver: If you don't feel comfortable driving in the Philippines, another option is to hire a private driver. Private drivers can be hired for short or long trips and most speak English well enough to help you with directions. Prices for private drivers vary depending on your destination but expect to pay between $10-$20 USD per day.
Entry Requirements in The Philippines
If you're a citizen of one of the 59 countries eligible for a visa on arrival in the Philippines, you can save yourself time and money by not having to apply for a tourist visa in advance. Below, we've broken down the list of nationalities who can enter the Philippines visa-free for varying durations:
Visa-Free For 30-Days:
All ASEAN nationals
All European Union European Union citizens
Andorra
Angola
Antigua and Barbuda
Argentina
Australia
Bahamas
Bahrain
Barbados
Belize
Benin
Bhutan
Bolivia
Botswana
Burkina Faso
Burundi
Cameroon
Canada
Cape Verde
Central African Republic
Chad
Chile
Colombia
Comoros
Congo-Brazzaville
Congo-Kinshasa
Costa Rica
Djibouti
Dominica
Dominican Republic
Ecuador
El Salvador
Equatorial Guinea
Eritrea
Eswatini
Ethiopia
Fiji
Gabon
Gambia
Ghana
Grenada
Guatemala
Guinea
Guinea-Bissau
Guyana
Haiti
Honduras
Iceland
Ivory Coast
Jamaica
Japan
Kazakhstan
Kenya
Kiribati
Kuwait
Kyrgyzstan
Lesotho
Liberia
Liechtenstein
Madagascar
Malawi
Maldives
Mali
Marshall Islands
Mauritania
Mauritius
Mexico
Micronesia
Monaco
Mongolia
Morocco
Mozambique
Namibia
Nepal
New Zealand
Nicaragua
Niger
Norway
Oman
Palau
Panama
Papua New Guinea
Paraguay
Peru
Qatar
Russia
Rwanda
Saint Kitts and Nevis
Saint Lucia
Saint Vincent and the Grenadines
Samoa
San Marino
Sao Tome and Principe
Saudi Arabia
Senegal
Seychelles
Solomon Islands
South Africa
South Korea
Suriname
Switzerland
Tajikistan
Tanzania
Togo
Trinidad and Tobago
Tunisia
Turkey
Turkmenistan
Tuvalu
Uganda
United Arab Emirates
United Kingdom
United States of America
Uruguay
Uzbekistan
Vanuatu
Vatican City
Venezuela
Zambia
Zimbabwe
Visa-Free For 59 Days:
Brazil
Israel
Visa-Free For 14 Days:
Hong Kong
Macau
Portugal
If you're planning to travel to the Philippines with another passport than those listed above, it's important to be aware of the country's entry requirements.
Visa Required (Must Apply Before Arrival)
Afghanistan
Albania
Algeria
Armenia
Azerbaijan
Bangladesh
Belarus
Bosnia and Herzegovina
China
Cuba
Egypt
Georgia
India
Iran
Iraq
Jordan
Kosovo
Lebanon
Libya
Moldova
Montenegro
Nauru
Nigeria
North Korea
North Macedonia
Pakistan
Palestine
Sierra Leone
Serbia
Somalia
South Sudan
Sri Lanka
Sudan
Syria
Taiwan
Timor-Leste
Tonga
Ukraine
Yemen
Philippine immigration authorities require all travelers to have a valid passport and visa. In some cases, they may also require a return or onward ticket.
Passports must be valid for at least six months from the date of arrival in the Philippines. Visitors arriving without a valid passport will not be allowed into the country and will be returned to their point of origin.
Visa requirements vary depending on your nationality. Most visitors are required to obtain a tourist visa, which must be applied for in advance.
Most visitors are required to obtain a tourist visa prior to arrival in order to gain entry into the country and the visa application process can take several weeks, so it's important to start well in advance if you plan to visit the Philippines – it's not something you can leave for the last minute!
The best place to apply for a tourist visa is at the nearest Philippine embassy or consulate. Fees vary depending on your nationality but typically range from $30-$50 USD.
More Posts About Philippines
Travel Resources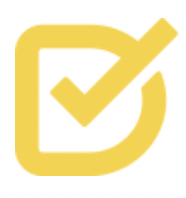 DiscoverCars
Discover Cars searches across all the main car rental sites and finds the best deal. Opt for full insurance coverage for more peace of mind and enjoy the freedom of a car.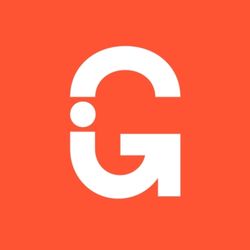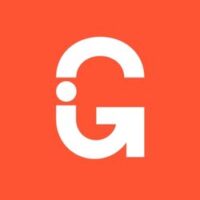 Get-Your-Guide
Our go-to website for booking tours around the world. Get-Your-Guide has a massive library of cool local experiences in almost every country.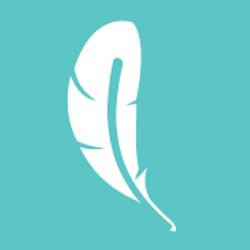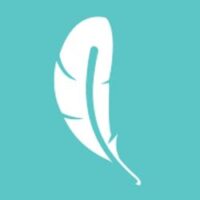 SafetyWing
The best travel insurance for full-time nomads by far. Get awesome rates, and excellent coverage, and sleep easy knowing you're insured against COVID.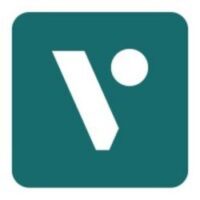 Viator
Another excellent tour booking engine that's better for available tours in the US. Viator also has great local experiences around the world.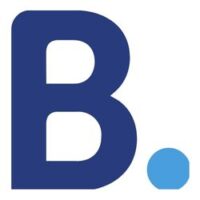 Booking.com
Our top choice for booking hotels and hostels, Booking.com is the easiest-to-use accommodation booking engine and often has the best prices on hotels.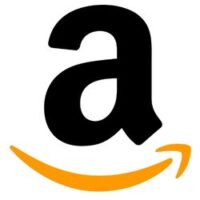 Amazon Gear
Anything from backpacks and luggage, to AirTags and guidebooks, you'll find everything you need for travel on the Amazon store.