After travelling for more than 7 years, we finally made our way to Mongolia. Even though we had been to over 40 countries at the time, Mongolia still took our breath away and remains today one of our favourite countries to travel.
A fully nomadic culture, incredibly picturesque landscapes, the unforgiving gobi desert, the dramatic peaks of the Altai Mountains, fascinating traditions and friendly people all combine to make Mongolia a travel destination that you'll never forget.
There's not a lot of information online about Mongolia travel because not a lot of people have been there. On this page you'll find every post we've ever written about where to go, what to do and when to visit this incredible country.
Latest Mongolia Blog Posts
After living in China and teaching English for a little over a year, we learned a lot about Chinese customs ...
Plan Your Trip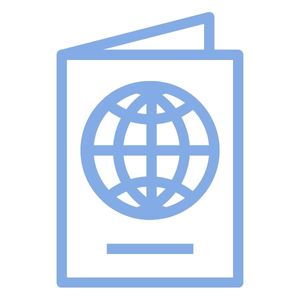 Visa Requirements
What you need to enter the country and travel for the duration of your intended trip.
Places To Visit in Mongolia
Mongolia is a fascinating country filled with stunning landscapes, incredible cultural experiences, and friendly locals. With the capital city Ulaanbaatar as its hub, the country offers travelers a wealth of destinations and activities to explore. Here are some of the top places to visit in Mongolia:
Gorkhi-Terelj National Park: Located about 40 miles outside of Ulaanbaatar, Gorkhi-Terelj National Park is one of Mongolia's most popular travel destinations. It's known for its picturesque landscapes and unique rock formations, including Turtle Rock and Aryapala Rock Monastery.
The park also offers great opportunities for outdoor activities such as hiking, horseback riding, fishing, and mountain biking. We visited Terelj as a 3-day trip from the capital and highly recommend it. There are yurt stays right in the park and plenty of great hiking and camping spots.
Khustai National Park: This national park located in central Mongolia is home to one of the world's largest wild horse populations—the takhi (Przewalski's Horse). Visitors flock here mainly to get a glimpse at these rare animals in their natural habitat. In addition to seeing the takhi, visitors will also find ancient petroglyphs created by nomadic tribes that once lived there centuries ago. Khustai National Park also has an impressive variety of birds and other wildlife such as marmots, wolves, and foxes.
Genghis Khan Statue Complex: Dedicated to Genghis Khan—the man who founded the Mongol Empire—this complex stands 40 meters tall on a tall hill overlooking Ulaanbaatar city center from above.
The statue itself depicts Genghis Khan on his legendary horse alongside 40 warriors lined up behind him holding horses' reins in their hands and flags in their mouths—all made out of stainless steel plates imported from South Korea that were then assembled piece by piece on site near Tuul River valley in northeastern Mongolia.
Within the complex, there's a museum dedicated to Genghis Khan's life story called "Genghis Khan Equestrian Culture Museum" along with other attractions such as an exhibition hall displaying traditional Mongolian costumes from different eras and an open-air theatre where various performances take place throughout the year including concerts, acrobatic shows and theatrical plays about Mongolian history.
Lake Huvsgul: Huvsgul Lake is situated among mountains in northern Mongolia close to the Russian border and it's considered one of most beautiful lakes in Asia stretching over 70 kilometers long while being surrounded by lush evergreen forests abundant wildlife and rich cultural heritage that makes it the perfect destination for nature lovers seeking relaxation away from hustle & bustle big cities like Ulaanbaatar or Beijing – both only a few hours away flight-wise but lightyears away atmosphere-wise!
Lake Huvsgul attracts visitors all year round thanks to its stunning views during the summer months when crystal clear water reflects the rays of sun like a giant mirror while during winter time white snow covers the surrounding landscape creating mysterious yet enthralling scenery which further enhances the magical feeling visiting place provides!
We visited Huvsgul on a long trip from central Mongolia and we're glad we made the trek out. This is one of the most breathtaking destinations in the country and there are lots of hikes, horse treks and nature activities in the area.
Tsagaan Suvarga: Located on the edge Gobi Desert some 220 kilometers southeast of Ulaanbaatar Tsagaan Suvarga (White Stupa) formation consists of four sandstone cliffs shaped like a stepped pyramid that goes up three tiers reaching heights around 300 meters!
It's believed this fascinating spectacle was the result ancient weathering process that caused strong winds blowing sands against these rocks over thousand years contributing to their erosion process into the shape we see today!
Visiting Tsagaan Suvarga definitely a worthwhile experience not only because natural beauty but also the fact they blend well spectacular surroundings with the desert due to the orange color soil which creates stark contrast white stupas giving them an even more attractive appearance!
Ulan Bator: The capital city of Ulan Bator is a great place to visit if you want to learn more about the country's history and culture. There are many museums and historical sites in the city, and it's also home to some beautiful natural scenery.
If you're looking for an adventure, there are plenty of activities nearby such as climbing and hiking. And if you're looking to relax after a long day of sightseeing, the Tsenkher Hot Springs is just the place for you.
We also went to a Cultural Show here and can highly recommend it. There were contortionists and local throat singers, which are hard to find in the countryside these days.
Things To Do in Mongolia
Most of the things we did while traveling around Mongolia were outdoors, hiking, and fishing-related. This is after all one of the last frontiers of pristine nature travel. But hiking, fishing, and horse trekking aren't the only things to do here.
From the ancient cities of Ulan Bator to the remote highlands and nomadic way of life, travelers can experience an authentic trip to Mongolia filled with unique experiences. Whether you are looking for a relaxing vacation or an adventure-filled trip, there are plenty of things to do in Mongolia that will satisfy any traveler's needs.
Enjoy History & Culture in Ulan Bator: For those seeking a more cultural experience, Ulan Bator offers many opportunities. The city is home to several museums such as the National Museum of Mongolian History and Culture, where travelers can learn about the country's history and heritage through interactive displays and exhibits.
The "Genghis Khan Equestrian Culture Museum" is another must-see attraction in Ulan Bator which houses artifacts related to Genghis Khan's life story. Additionally, visitors can also find traditional Mongolian costumes in the exhibition hall or catch performances at the open-air theatre throughout the year. The Tumen Ekh Ensemble (mentioned above) is also highly recommended.
Explore the Gobi Desert: The Gobi Desert in Mongolia is a vast and unique landscape that offers travelers an unforgettable experience. From camel riding to exploring the nearby dunes and oases, there are plenty of activities to enjoy while visiting this region. Visitors could also visit the 'Three Beauties' – three natural sandstone formations located within the desert that form the shape of a female figure when viewed from above.
We joined a 5 day Gobi Desert tour with 4 other travelers through Sunpath Hostel and had an absolute blast. We do recommend giving yourself at least 3 days to properly see this massive, unforgiving landscape.
Hike Lake Huvsgul: For nature lovers who want a tranquil escape from their daily lives, Lake Huvsgul is a great option. Located close to the Russian border and surrounded by evergreen forests, this lake provides stunning views during both summer and winter months making it perfect for photography enthusiasts.
Apart from admiring its landscape beauty, visitors can also go on boat rides or take part in fishing activities for which permits are easily obtainable at local shops nearby.
Try Mongolian Cuisine: An essential part of any trip to Mongolia is sampling its delicious cuisine. Famous for its meat dishes such as buuz (steamed dumplings) and huushuur (fried filled pastries), traditional Mongolian food also includes dairy products like airag, a fermented horse milk beverage, as well as greens cooked with mutton or beef.
Nick was extremely adventurous with the food in Mongolia, trying numerous "buckets of meat" from local nomads that included horse meat, intestines and strong fermented cheeses. An open mind is recommended when trying Mongolian food.
Get lost at Tsagaan Suvarga: Adventurous travelers who are looking for something more thrilling should visit Tsagaan Suvarga (White Stupa). This formation consists of four sandstone cliffs shaped like stepped pyramids that reach up to 300 meters high making it ideal for climbing enthusiasts along with providing spectacular views across the Gobi Desert below.
Apart from exploring its natural beauty, explorers can also look out for various archaeological sites nearby where they can learn more about the area's ancient history.
Visit Terelj National Park: Nature lovers should visit Terelj National Park located just outside of Ulan Bator for stunning views overlooking grassy meadows and rocky cliffs which are home to wild horses, ibexes, and yaks in their natural habitat.
Within the park, visitors can explore Turtle Rock – a large rock formation shaped like a turtle – plus take part in activities such as hiking, cycling or simply enjoying nature walks through pine forests and alpine meadows!
We stayed in a yurt camp at Terelj and just walked from there (around 2 hours) to Turtle Rock and back. We only had a couple of days in Terelj but could've easily spent more time. If you have days in your itinerary, we recommend 3 or 4 at Terelj alone, particularly if you want to hike to many of the popular spots in the park.
Soak Your Bones: After a long day of sightseeing or taking part in outdoor activities, Tsenkher Hot Springs offer a much-needed break from all your travels in Mongolia.
There are five pools inside this resort ranging between 19 degrees Celsius (66 Fahrenheit) – 41 degrees Celsius (106 Fahrenheit) depending on your preference while enjoying peaceful tranquility provided by fauna living around hot springs consisting of local bird species lizards hedgehogs snakes frogs bats etc.
Visitors can also check out nearby archaeological sites and learn more about ancient history region which adds a layer of exploration and provides a worthwhile excursion for any traveler looking to delve deeper into the culture during his/her stay in Mongolia!
Take Part in Naadam Festival: Every July, thousands of people gather together to celebrate the Naadam Festival – one of Mongolia's most important events dedicated to traditional sports such as archery, wrestling, and horse racing which takes place across the country during this time.
It's a great opportunity for tourists to witness these ancient sports whilst learning more about Mongolian culture at the same time!
We caught Naadam in a small village and it was an incredible sight to see. With men wrestling, horse competitions and plenty of local food, it's a festival not to be missed. If you have the chance, try to catch the main festivities in the capital or in a larger sum.
Adventure on Horseback Riding: For those looking for an adventure-filled activity that is both thrilling and informative at once – horseback riding is an ideal choice!
Visitors can explore remote trails and beautiful landscapes on horseback whilst learning about nomadic customs from local herders who will accompany them along their journey.
We did a half-day horseback trip in the Gobi desert, but my horse was an absolute terror. Keep in mind that these horses are pretty much semi-wild, so it's better to have some experience on horseback before taking a multi-day trip.
No matter what type of traveler you are – whether it be an adventure-seeker or culture enthusiast – there are plenty of things to do in Mongolia that will provide amazing experiences that you won't forget anytime soon!
From modern cities like Ulan Bator to breathtakingly beautiful lakes like Huvsgul there's something here for every kind of traveler so don't miss out on this incredible opportunity.
Cost of Travel in Mongolia
Traveling to Mongolia can be an exciting and enjoyable experience, but it is important to remember that it can also be expensive, depending on the types of activities you plan to do.
From the cost of accommodation, transportation, food, tours, and entrance fees to the cost of souvenirs and activities, the costs can add up when you're visiting this nomadic country.
We traveled here on a pretty tight budget and saved money by camping (a lot), eating local food, and staying at guesthouses, yurt stays, and hostels.
Accommodation: Accommodation prices in Mongolia vary depending on the city and type of accommodation. In Ulaanbaatar – the capital city – hotel prices start at around $20 per night for budget hotels. More luxury hotels are also available; however, they can cost upwards of $200 per night.
For those looking for something more unique than the typical hotel room, there are some amazing yurt camps in the countryside where visitors can stay in traditional yurts for a truly immersive cultural experience. Prices for yurt accommodations typically start at about $30 per night.
Transportation: Transportation in Mongolia is not always cheap – especially when traveling from one city to another or out into rural areas. Airfare from Ulaanbaatar to other major cities in Mongolia can range from $150-$400 depending on the airline and size of the plane used for your flight.
Flights within larger cities such as Ulaanbaatar and Khovd are generally much cheaper though, costing around $50 each way. Intercity/intervillage minibus travel is also possible but prices can be high due to long distances between destinations – expect $50-$100 per person depending on whether you take a direct or indirect route.
Food: Food prices in Mongolia vary depending on where you eat and what you order; however, meals will usually cost around $5-10 per person at mid-range restaurants while street food options such as dumplings (buuz) will typically set you back less than $5!
Local markets offer amazing produce at great prices – just remember that bargaining is expected here so don't be afraid to haggle for better deals.
Tours: Tours in Mongolia range massively in terms of price; however multi-day tours with experienced guides can easily set you back around $100+ per day (not including entry fees).
If you're looking for something cheaper then self-guided trips are definitely an option but bear in mind that these require more planning and navigation skills if going off the beaten path!
Entrance Fees: Entrance fees vary widely too – while some monuments and museums charge just a few dollars for entry others may require up to $20+ per person although discounts are often available for students/seniors/children etc.
Activities: Activities such as biking or horseback riding will add extra expense to your travels in Mongolia; however, these items shouldn't break your budget unless you are taking a tour every day. Most activities like hiking or horse riding will only set you back around $20-$40 for a day.
We did a 10-day independent trek along a random river in Mongolia and it definitely saved our budget. We fished for our own food, camped the entire way, and met lots of local people.
Overall, traveling to Mongolia doesn't have to be overly expensive – careful planning and research prior to your trip will help minimize expenses without compromising the quality of your experience there! With proper preparation and budgeting ahead of time this incredible destination won't disappoint even those who aren't able to spend excessive amounts of money during their vacation!
Budget ($30-$50 USD/day): Budget travelers in Mongolia may find that they can get by spending around $30-$50 per day. Accommodation, either in a budget guesthouse or yurt camp, will cost between $20-$30 per night.
For transportation, budget travelers should be able to travel around cities and towns on local buses and minivan shuttles for between $2-$6 each way. Food is also relatively cheap; most meals at mid-range restaurants will cost no more than $10 per person and snacks from local markets or street vendors can be bought for less than $5.
When you start doing longer-distance buses, the prices can add up. This is where a lot of our budget went when traveling around Mongolia. If you're going between lesser visited towns, you may have to hire a private van which can cost upwards of $150 per day depending on the distance.
While tours and activities should be kept to a minimum here, those on a budget can still enjoy the stunning scenery of Mongolia without breaking the bank – hikes in Terelj National Park only cost a few dollars, and horseback rides (which are an absolute must!) can easily be found for less than $40 per person.
Midrange ($60-$100/day): Midrange travelers may find that they need to increase their daily budget to between $60-$100 depending on how much sightseeing they plan to do.
Accommodations may range from mid-range hotels at around $50-$75 per night and more comfortable yurt camps costing upwards of $50 per night. Those wanting to travel between cities or visit remote locations may need to invest in an internal flight which could cost anywhere from $150-300 (depending on the airline).
Midrange restaurants will still offer affordable meals ($10-15 each) but luxury restaurants serving traditional Mongolian fare can also be found for up to double that price! Tours, activities, entrance fees, and souvenirs tend to add up here so try to factor them into your daily budget too!
Top-End ($150+/day): Those looking for a truly luxurious experience in Mongolia should expect to spend upwards of$150+ per day on accommodation alone! Luxury hotels such as the Kempinski Khan Palace Ulaanbaatar start from around $200 per night while some of the exclusive yurt camps located outside of cities offer "glamping" style accommodations for four times the price of basic tents.
Transportation costs will also go up significantly here with tickets for private car transfers between cities starting at around $250 one way and airfares going over$500 depending on the destination. Luxury dining experiences come hand in hand with top-end budgets and are only really available in the capital, but expect prices ranging from $30-$50+ per meal depending on where you choose to eat.
Finally, activities such as trekking with experienced guides or multi-day horse riding expeditions are all possible under this level of spending – just bear in mind that these types of tours often require hefty deposits beforehand so make sure you plan accordingly!
Where To Stay in Mongolia
Mongolia offers a wide range of accommodation options to suit all budgets and tastes. From luxurious five-star hotels in the capital Ulaanbaatar to traditional yurt camps in the countryside, there is something for everyone.
Hotels: Mongolia's larger cities, particularly Ulaanbaatar, offer a number of high-end hotels with prices often comparable to those seen in other countries. In Ulaanbaatar luxury five-star hotels like Kempinski Khan Palace can be found for around $200 per night.
Airbnb: Airbnb is becoming increasingly popular in Mongolia, particularly among travelers looking for cheaper alternatives or more off-the-beaten-track experiences.
Prices vary hugely depending on location and the type of accommodation you choose; shared rooms can start from as little as $15 while entire homes may cost anything up to $100+. Click Here to see a list of some great Airbnbs in Mongolia.
Hostels: Hostel dorm beds typically start from around $20 per night with private rooms costing slightly more at around $30+. Locally run hostels tend to be much cheaper than those under international brands and often offer added bonuses such as free breakfast and airport transfers – perfect for travelers who are looking to save a few extra bucks! Sun Path Hostel in Ulan Bator was our favorite in the country.
Yurt Camps: Outdoor enthusiasts should consider staying in a yurt camp during their time in Mongolia! These traditional tents (or gers) provide an authentic experience that cannot be matched by any hotel or hostel – plus they are relatively cheap too! Yurts can be hired out nightly from around $20-$50 depending on location and amenities offered.
Camping: Camping is another great option if you're looking to save money; there's no need to buy or rent equipment as most guesthouses will provide basic camping supplies free of charge.
The best thing about camping here however is the stunning views – rolling sand dunes, lush meadows, snow-capped mountains…the possibilities are endless! Nightly rates depend on the location but can range from anywhere between a few dollars up to $25+ for more established sites.
Better yet for those on a budget, head out into the countryside like a nomad and camp independently. There's no need to pay for campsites this way. The entire country is free for campers. A true outdoor paradise.
Food & Drink in Mongolia
Mongolia is home to an incredible array of cuisines and delicious dishes. As mentioned earlier, Nick's the adventurous eater between us Goats and he was really testing his stomach in Mongolia.
The cool thing is that after trying so many things he never dreamed of, he found some new specialties that he loves, like horse and some versions of mare's cheese.
The country's distinct geographical location, alongside its vast history, gives rise to its unique culinary identity. From the nomadic tribes of the steppes to the bustling city streets of Ulaanbaatar, Mongolian cuisine offers something for everyone.
Traditional Mongolian cuisine is largely based on meat and dairy products such as beef, yak, camel, horse, sheep, and goat meat. These proteins are usually cooked in one pot or cauldron with a variety of herbs and spices. This type of cooking results in savory dishes such as buuz (steamed mutton dumplings) or khuushuur (fried lamb pasties).
Dairy products are also widely consumed in Mongolia – milk tea (suutei tsai) is a popular beverage made by boiling tea leaves with milk and sugar while aaruul (dried cheese curds) are often served as snacks or side dishes.
Vegetables are not commonly eaten in Mongolia due to the harsh climate; however, there are some exceptions such as potatoes and onions which can be found in certain dishes. The most common condiments used for flavoring include garlic scape paste, fermented soybean paste, chili peppers, and vinegar.
Boodog: One of the most famous Mongolian dishes is Boodog – chunks of marinated meat that has been slow-cooked over hot stones inside an animal's stomach! This technique was historically used by nomads who had limited access to tools and utensils during their travels but it is now available at many restaurants across the country.
Khorkhog: Another popular dish is Khorkhog – mutton pieces cooked with vegetables inside a metal container over an open fire. As the meal cooks steam rises from within creating powerful aromas that characterize this traditional dish.
Gudag: Finally, there's Gudag – a steamed dumpling stuffed with ground beef or pork typically served with yogurt sauce and fresh vegetables on top. It's no wonder why this simple yet flavorful dish has become so popular throughout Mongolia!
Drinks: Drinks wise you'll find plenty of options here too; Airag (fermented mare's milk), Suutei Tsai (milk tea), and Süütei Tsagaan Üüze (a type of yogurt drink) all make regular appearances at family dinners or social gatherings. Craft beer bars have also been popping up across Ulaanbaatar recently bringing new flavors from around the world into local pubs!
Airag is definitely an aquired taste and one that we never fully "aquired". But it would be rude to refuse a gift of airag, so get your stomach ready.
Whether you're looking for traditional fare or modern twists on classic recipes, you'll find something unique in every corner of Mongolia. With its rich history and vibrant culture, there's always something new to discover when it comes to food here – making it a great destination for foodies! So if you're looking for delicious meals that offer a taste of true adventure then head out into the wilds of Mongolia – you won't be disappointed!
Mongolia Travel Tips & Information
Mongolia travel is still a mystery to so many people, but it's really not that difficult of a place to explore. As long as you know a few of the basics about the culture and planning a trip here, you can easily travel here with a normal amount of travel planning.
Most of what you'll need to organize can be done in the capital of Ulan Bator. Here there are outdoor stores, trekking shops, gear rental locations and tour operators that can help you plan a trip either to the Gobi Desert or to other, far-flung parts of the country.
The hotels and guesthouse owners generally speak English well in the capital, so you can ask them all the questions you need and they can help you organize your adventures.
If you're planning a trip to Mongolia, here are some essential travel tips to help you make the most of your stay.
Plan Your Trip Ahead of Time: Mongolia is an incredible destination but it can also be a challenging one – especially if you don't plan ahead. Before you set off, make sure to research different routes and places of interest so that you know what's in store when you arrive. Research transportation options like buses and taxis as they can be difficult to find in some areas outside of Ulaanbaatar.
Pack Light and Smart: While Mongolia has plenty of attractions, it's not always easy to get around and access them – so it pays to pack light and smart! Bring comfortable shoes that can handle rough terrain and dress in layers as temperatures can change drastically between day and night or even within the same day! Don't forget a hat, sunscreen, hand sanitizer, toilet paper, bug spray and other basics that may come in handy during your travels.
Stock Up on Cash: The Mongolian Tögrög ( MNT) is the official currency but U.S dollars are widely accepted (especially in touristy places). ATMs are scarce throughout Mongolia so make sure to carry enough cash for your entire trip before leaving Ulaanbaatar – about $50-$100 per day should suffice depending on your spending habits! Credit cards may work in some places but it's best not to rely on them too heavily as they may not be accepted everywhere you go.
Get Travel Insurance: It's always a good idea to purchase travel insurance before going abroad – particularly if you're heading into remote areas where medical care might be limited or hard to access. Check with your provider before leaving home so that you know exactly what kind of coverage is included in case anything happens while away from home!
Respect Local Customs & Laws: Mongolians are generally friendly people but like any destination, there are certain local customs and laws that should be respected at all times when traveling through their country – such as no littering or public drinking/drug use etc… Additionally, avoid taking photos without permission or engaging in any kind of religious debate unless invited by locals first – this could cause offense which could lead to trouble down the road! Be mindful of these cultural norms when traveling so that everyone – including yourself – has an enjoyable experience!
Familiarize Yourself With Etiquette When Entering Homes/Ger Camps: When visiting private homes or ger camps (traditional round tents) it is considered polite behavior to remove your shoes before entering (or ask if there is an outside area where they can be left). It is also customary for visitors to bring small gifts such as chocolates or flowers for their hosts – this gesture will usually be appreciated by those welcoming them into their home!
Learn Some Basics Of The Language: The official language spoken in Mongolia is Khalkha Mongolian but English is becoming more common among younger generations – although speaking even just a few words can go a long way when interacting with locals who might not understand English well enough for conversation purposes! Basic phrases like 'thank you' (bayarlalaa), 'hello' (sain baina uu) or 'goodbye' (baigaa) go a long way towards showing respect for their culture while making friends along the way too!
Enjoy Your Time & Have Fun! Last but certainly not least… don't forget why you decided to come here – enjoy yourself! There's something special about exploring this region on horseback or on foot, feeling every bump beneath your feet while admiring breathtaking landscapes around every corner. Take advantage of all that Mongolia has to offer by immersing yourself fully into its unique culture – don't rush things too much, savor each moment spent discovering new wonders around every corner!
Travel With Vodka: Vodka is the perfect booze to kill any bacteria that your gut may not be used to. Mongolians are not unsanitary chefs, but they eat foods that our western bellies just aren't accustomed to. We traveled with a small bottle of vodka at all times, so that we could take a swig after any obscure foods we tried.
Our Mongolia Travel Blogs
Sometimes the best way to get a feel for a place is through the lens of other travelers. Below you'll find a list of all of our Mongolia travel blogs. These are posts all about our personal experiences traveling around the country. We spent more than a month traveling around Mongolia and we loved every minute of it.
When To Travel To Mongolia
The Best Time To Visit: July to December
The best time for traveling to Mongolia is during the warmer, drier months between May and October with spring and fall being the absolute best. We visited during the summer and while we should've had decent weather, we actually saw quite a bit of rain. This just goes to show that you never know what the weather will do these days.
Mid-August sees the highest number of bugs which can make it difficult to camp in the clouds of flying pests. Trust me, these bugs can be debilitating. There was a hatch while we were hiking through the step and we were practically breathing them in. A smart purchase might be a hat with mosquito mesh to cover your face. Always travel with long clothing to cover your body as well.
Ulan Bator is the world's coldest capital, and across the country winter temperatures regularly drop to -30°C and below.
Only the southern Gobi Desert is truly hot in the summer months, though this is also when some rainfall is most likely. Given the severity of the winter months travel beyond Ulan Bator is only really feasible during the warmer months.
Keep in mind that while Naadam Festival (July) is amazing to see, it also means that accommodation prices are high and options are low. Yes, some people do still visit Mongolia!
Getting Around Mongolia
Getting around Mongolia can be a challenging yet rewarding adventure. There are plenty of options available for travelers, from plane to horseback and everything in between. Each method of transportation has its own unique features and benefits, so understanding the best way to get from one place to another is key when planning a trip.
Plane: Flying around Mongolia is one of the quickest and most efficient ways to cover large distances. There are several domestic airlines that offer flights between Ulaanbaatar, the capital city, as well as major cities like Khovd or Moron.
Domestic flights are often cheaper than international ones and they're usually more convenient since they arrive at their destination much sooner.
Additionally, some international airlines offer connecting flights through Ulaanbaatar if travelers want to fly directly from their home countries instead of taking separate domestic and international flights.
Train: Mongolia's rail network covers most of the country and is an economical way to travel by land. The train system provides regular service between Ulaanbaatar and many other cities such as Erdenet, Darkhan, Choibalsan, Sukhbaatar, Zavkhan, and Bayankhongor.
It takes around three days to traverse across the entire country by train but there are overnight services available for those who wish to save time on their journey. Trains also make stops along the way so passengers can disembark and explore various destinations when needed before continuing their trip!
We hopped on the Trans-Mongolian train which then connected to the Trans-Siberian and highly recommend this journey. It was an absolute blast meeting the local Mongolians on the train and the views were spectacular.
Minibus: Minibuses are smaller buses that run daily throughout the country with limited seating capacity – usually around 20-30 people depending on the model.
They are a good option for short trips between cities as they provide more flexibility than trains or planes with regard to scheduling and destinations covered – this means you can find direct routes that may not be offered by other modes of transportation!
Bus: Buses run regularly throughout the few major cities in Mongolia including Ulaanbaatar; however, these tend to be quite slow compared to minivans or trains due to frequent stops along the route which also makes them less comfortable than other forms of transportation too. The fare will depend on how far you're traveling but it's generally cheaper than flying or taking a train which can be beneficial for budget travelers looking for an affordable way to get around Mongolia.
Horseback: For true adventurers looking for an authentic Mongolian experience – horseback riding is definitely something not to miss out on while visiting this region! Horseback tours allow visitors a chance to explore nature up close while traversing rugged terrain – plus it's far more exciting than simply taking a car ride! It is recommended that riders have prior experience in order to avoid any potential accidents; however experienced guides can provide assistance along the way if needed as well!
Private Driver/Taxi: Hiring private drivers or taxis is another popular option when traveling around Mongolia since it allows travelers greater flexibility in terms of routes traveled as well as stopping points along the way – perfect if you want to explore more off-the-beaten-path sites without having to worry about public transport schedules or waiting times between transfers!
Prices vary depending on the distance traveled but it's often quite affordable when split amongst multiple passengers going together in the same car (private drivers typically charge per vehicle rather than per person).
We only had to hire a private taxi a couple of times but we never had a problem bargaining for a decent price. Just ask your guesthouse or hotel owner what she price should be and start from there.
Overall, getting around Mongolia doesn't have to be difficult no matter what your preferences or budget may be thanks to its diverse range of transportation options available – each offering its own unique features that fit different types of travelers perfectly! From planes & trains down to horseback rides & private drivers – there's bound something suitable for everyone's needs so don't forget to do some research ahead of time before embarking on your journey through this beautiful region!
Mongolia Entrance Requirements
As with all countries, there are certain entrance requirements that must be met in order to enter Mongolia legally. For U.S. citizens, a passport valid for six months beyond entry is required and it must contain at least one blank visa page. Additionally, travelers should ensure their passport has at least two blank pages so they can complete the necessary immigration paperwork when entering Mongolia.
Visitors who plan to stay in the country for more than 30 days need to obtain a visa before arrival unless they are from one of the countries listed below that are eligible for visa-on-arrival (VOA).
VOA permits allow individuals to stay in Mongolia for up to 90 days depending on their nationality, and can be obtained on arrival at airports or land crossings – however, these permits require payment of an additional fee which varies based on nationality and length of stay.
List Of Countries Eligible For Visa On Arrival In Mongolia:
90 days
Argentina
Belarus
Brazil
Chile
Ecuador
Kazakhstan
Kyrgyzstan
Macao
Peru
Serbia
South Korea
Ukraine
United States
30 days
Canada
Cuba
Germany
Israel
Japan
Laos
Malaysia
Russia
Singapore
Turkey
Thailand
Uruguay
Uzbekistan
21 days
14 days
If you're planning to remain in Mongolia for longer than 90 days then you'll need to apply for a long-term visa before leaving your home country – this application process usually takes around two weeks and requires submission of various documents such as proof of health insurance coverage, a valid return ticket and proof of sufficient funds during your stay.
For those who do not qualify for VOA status or wish to remain in the country longer than 30 days but less than 90 days, applying for short-term visas is recommended – this process normally takes about 7 business days depending on processing time by the Mongolian Embassy, or Consulate responsible for issuing visas in your home nation.
Short-term visas allow visitors to stay in Mongolia between 1-90 days depending on individual needs; however special permission may be required if you plan on staying longer than the authorized period (i.e., up to 180 days). It's important to note that individuals holding short-term visas cannot work while they reside within Mongolian borders nor can they travel outside without prior approval from Mongolian authorities first.
More Posts About Mongolia
Travel Resources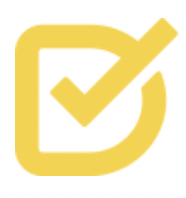 DiscoverCars
Discover Cars searches across all the main car rental sites and finds the best deal. Opt for full insurance coverage for more peace of mind and enjoy the freedom of a car.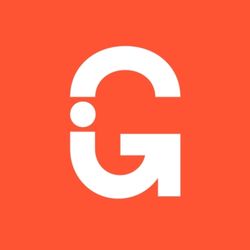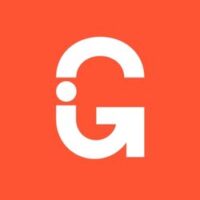 Get-Your-Guide
Our go-to website for booking tours around the world. Get-Your-Guide has a massive library of cool local experiences in almost every country.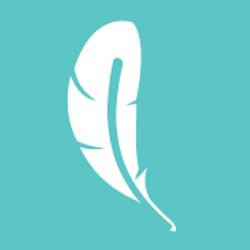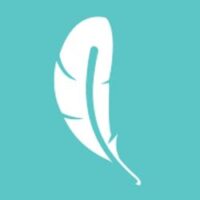 SafetyWing
The best travel insurance for full-time nomads by far. Get awesome rates, and excellent coverage, and sleep easy knowing you're insured against COVID.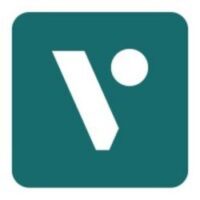 Viator
Another excellent tour booking engine that's better for available tours in the US. Viator also has great local experiences around the world.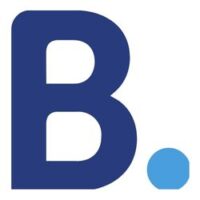 Booking.com
Our top choice for booking hotels and hostels, Booking.com is the easiest-to-use accommodation booking engine and often has the best prices on hotels.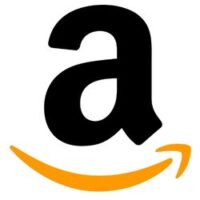 Amazon Gear
Anything from backpacks and luggage, to AirTags and guidebooks, you'll find everything you need for travel on the Amazon store.