Welcome to our Egypt Travel Guide. On this page, you'll find all of our posts about Egypt travel as well as some useful travel tips about the best time to visit, where to go, things to do, experiences to have, and more. We hope this page will help you plan your trip to Egypt and make the most out of traveling in this fascinating country.
While Egypt has a bit of a reputation for having aggressive people who try to sell you everything at every turn, this just wasn't our impression of the people here when we visited. We found the Egyptian people to be friendly, warm, welcoming and no more pushy than the people of other countries in the region.
Egypt has had tourists visiting for as long as it was possible to visit another country, and yet they still welcome tourism with open arms. It's one of the major industries here and visiting the country can greatly help its economy.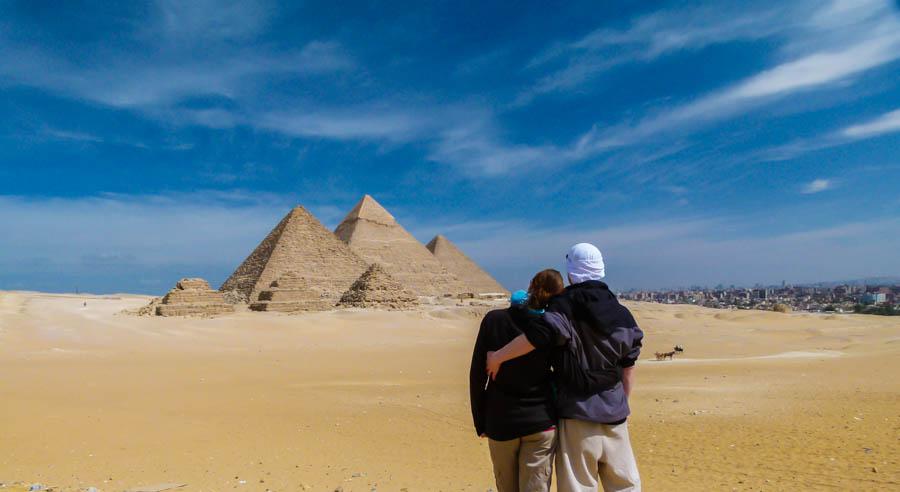 With a total area of 1,001,450 square kilometers (386,660 square miles), Egypt is technically the 31st largest country in the world, but enormous swaths of the unforgiving desert make it seem much larger for those traveling around the country.
The population of Egypt is over 100 million people (2020 census), making it a very populous place to travel, but most of the population is found along the banks of the Nile River, an area of around 40,000 square kilometers (15,000 square miles), where the only arable land in the country is found.
Despite the concentration of people along the banks of one of the world's great rivers, while sailing down the Nile you'd never think that so many people currently live here. This is without a doubt one of the best things to do in Egypt and we highly recommend it.
Whether you travel to Egypt as a budget backpacker or on a high-end budget, the country has something to offer everyone. Surprisingly good food, friendly people, unfathomable history, and the world's oldest architecture make the home of civilization itself one of the best places in the world to travel.
Latest Egypt Blog Posts
Below you will find all of our latest Egypt travel blog posts which include not only our personal travel stories and experiences from traveling in Egypt for more than six weeks, as well as some useful travel information to help you plan your own trip to the region. We hope that the posts below will help you better understand what its like to travel to Egypt and help you plan your trip to this incredible country.
This is the ultimate budget backpacking guide to Egypt, a place filled with backpackers who are seeking out excellent adventures ...
Plan Your Trip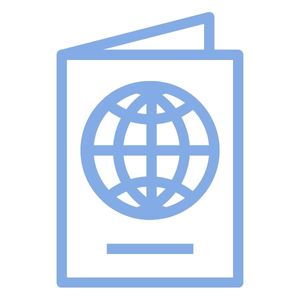 Visa Requirements
What you need to enter the country and travel for the duration of your intended trip.
Places To Visit in Egypt
Egypt is a land steeped in history and culture, making it one of the most intriguing places for tourists to explore. From Giza's Pyramids to the temples of Luxor, there are endless opportunities to delve into the country's rich heritage.
We had a month planned traveling around Egypt and we ended up extending it to 6 weeks. To make the most of a holiday in Egypt, here is our guide to some of its best attractions.
The Pyramids (Of Course): Begin your journey by exploration of Giza's Great Pyramid complex. This collection of monuments is an absolute must-see for any visitor. You can marvel at the beauty and grandeur of Cheops' pyramid or take a camel ride around the area to get a sense of its size and scale. For those looking for more adventure, you can even walk through the Great Pyramid's secret passageways and chambers.
The Nile River: After this, embark on a cruise along the Nile River – one of Egypt's greatest natural wonders. During a leisurely boat trip you will be able to catch glimpses of some incredible sights such as Kom Ombo Temple and Edfu Temple which overlook the river banks.
We did a 4 day Nile River Sail and it was probably the best memory we have from the trip. We boarded a tiny Falucca and sailed the Nile, stopping in at gorgeous ancient ruins and sights along the way.
There may even be an opportunity to stop off at various sites along the way, giving you more time to appreciate their magnificence up close.
Luxor: Discovering ancient Thebes is another unforgettable experience that should not be missed when visiting Egypt. Here you will find two magnificent temples: Luxor Temple and Karnak Temple.
These awe-inspiring structures provide visitors with an insight into life in ancient times, letting them wander through enormous courtyards filled with towering columns and admire detailed hieroglyphics carved onto their walls depicting stories from long ago.
Luxor was another one of our favorite spots in Egypt and if you have the time in your itinerary, give this place around 4-5 days because there is so much to see here.
Cairo: No Egyptian holiday would be complete without exploring Cairo – one of Africa's largest cities known for its exotic charm and hustle and bustle atmosphere.
Here you will find plenty of interesting sights including Islamic Cairo, where ornate mosques sit side by side with traditional bazaars crammed full of textiles and spices; plus Coptic Cairo featuring many Christian monuments including Hanging Church – one of the oldest churches in Egypt
Don't miss the bustling Khan el Khalili market selling all sorts of souvenirs from jewelry sets to exotic perfumes!
When we were in Cairo, we had a love-hate relationship with the city. Overall we loved it, but it was hectic and busy. We did find the people here to be warm and welcoming though, despite the bad reputation it has amongst travelers.
With so much history embedded in every corner, it is no wonder that Egypt has become one of the world's most sought-after destinations for travelers looking for an authentic cultural experience that they won't forget.
Things To Do in Egypt
Now that we've covered some of the main destinations and cities to check out around Egypt, let's cover some of the top attractions and best things to do in the country.
The Valley Of Kings: The Valley of the Kings is an incredible place to explore when visiting Egypt. Located in Luxor, this area was once home to the pharaohs and their tombs.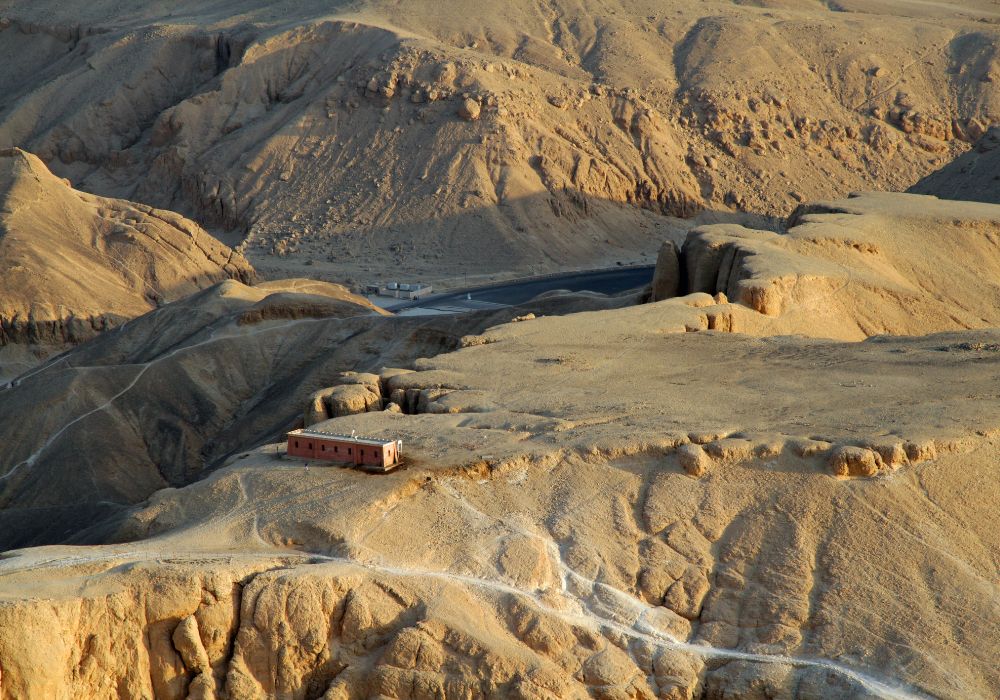 Descend down into the valley and take a guided tour of some of these ancient sites, or simply wander around on your own and discover hidden treasures.
Visit Abu Simbel: Visit Abu Simbel, one of Egypt's most iconic sites with its grand yet imposing twin temples dedicated to Ramesses II. Built on a rocky outcrop at the edge of Lake Nasser, it is an incredible sight to behold and a must-see for anyone keen on discovering more about Egyptian history and culture.
Go Up in a Hot Air Balloon: Take a hot air balloon ride over the West Bank at Luxor for breathtaking views like no other. Float above ancient ruins such as Hatshepsut Temple, Deir el-Bahri, and Colossi of Memnon while admiring the landscape below you – it's a truly unique experience that shouldn't be missed!
Check Out Aswan: Explore Aswan's Nubian villages situated along the banks of the Nile River. Here you will find colorful markets filled with traditional handcrafted goods, plus ancient temples built by pharaohs centuries ago. The atmosphere here is relaxed and peaceful making it an ideal spot for visitors seeking relaxation away from big city life.
We started our Nile River Cruise in Aswan and found the city and its inhabitants fascinating and friendly.
Get Lost in The Dunes: If you are feeling adventurous, head out into the desert with a 4×4 vehicle or camel safari and camp under clear night skies surrounded by nothing but sand dunes.
This is a great way to experience authentic Bedouin culture and witness stunning sunsets across beautiful landscapes that haven't changed much since they were first discovered thousands of years ago.
We spent 2 nights in the desert as part of a camping trip and it was another one of our most memorable experiences in Egypt. We slept near the dunes and rock formations and Dariece even had a fox curled up at her feet when we awoke in the morning.
Hit Up The Red Sea: Discover the beauty beneath Egypt's Red Sea by going snorkeling or scuba diving in some of its stunning coral reefs full of vibrant marine life including clownfish, turtles, sea horses, and much more!
We spent 2 weeks on the red sea in the town of Dahab in Egypt. I spent pretty much every day diving and when I wasn't diving, I was snorkeling or smoking sheesha with Dariece.
If you're a big diver, don't miss the Thistlegorm Wreck Dive and The Blue Hole.
There are also plenty of options available for those looking for something less strenuous such as glass bottom boat tours allowing visitors to witness colorful aquatic life from within the boat itself – perfect for children!
Eat The Food: Delve into Egyptian cuisine by trying some traditional local dishes such as koshari (rice, lentils, and macaroni), ful medames (fava beans), or tamia (fried sandwich).
For those with a sweet tooth there's always baklava or konafa (a cheese pastry soaked in sugar syrup).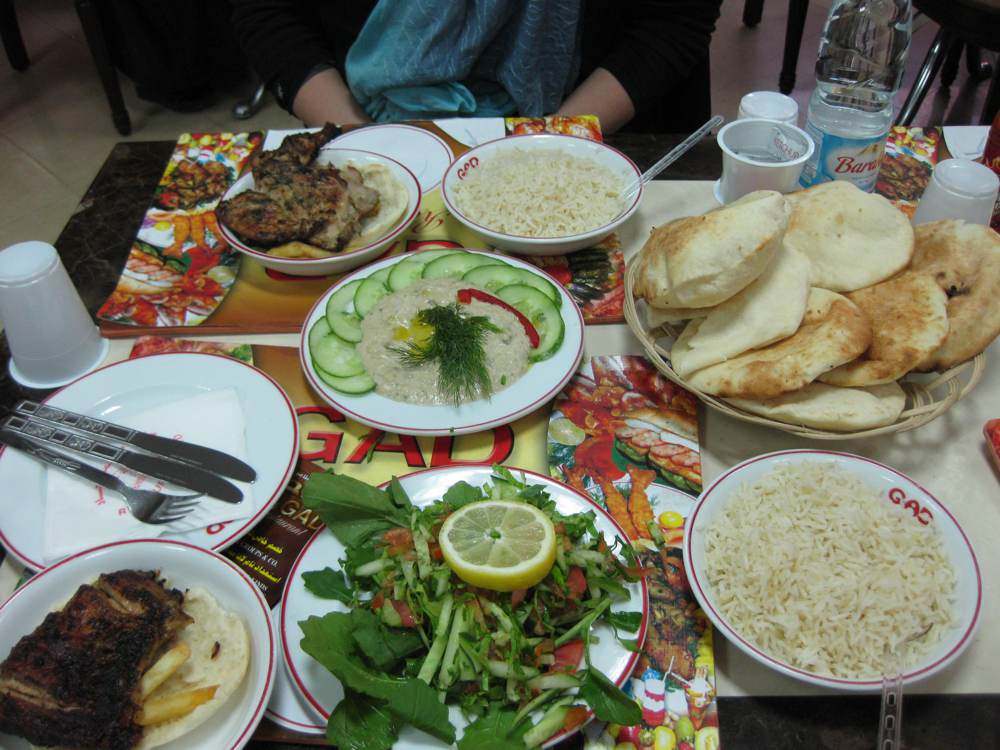 When we traveled around Egypt we were on a tight budget, so a lot of our meals consisted of a half-roast chicken (shared) with a bunch of sides. This common Egyptian budget meal usually comes in under $5 and can serve two.
Experience true Arabian hospitality when dining at restaurants located around Cairo's Khan el Khalili market where local specialties can be savored in cozy alleys amongst locals enjoying their meals alongside tourists and expats.
Cost of Travel in Egypt
Traveling in Egypt is relatively inexpensive, making it an ideal destination for budget travelers. Accommodation varies depending on the location, but prices are generally quite affordable for both hotels and hostels.
Accommodation: Accommodation in Egypt is relatively inexpensive, with prices for both hotels and hostels varying depending on the location.
In general, prices are more affordable than in other popular tourist destinations such as Europe or North America. This makes Egypt a great destination for budget travelers.
Budget-friendly camping sites can also be found in more remote areas, allowing travelers to experience unique and authentic Arabian hospitality.
Transportation: Transportation within the country is fairly cheap too. Buses are often the most cost-efficient form of travel and tickets can be purchased at bus depots or online through websites such as CairoBus.
Taxis and tuk-tuks (three-wheeled vehicles) can also be used for getting around cities in Egypt, though you should note that fares will vary depending on your destination.
Food: Food is abundant in Egypt with plenty of street food stalls selling quick meals like falafel sandwiches or koshari (rice, lentils, and macaroni) for very affordable prices — usually under $5 USD.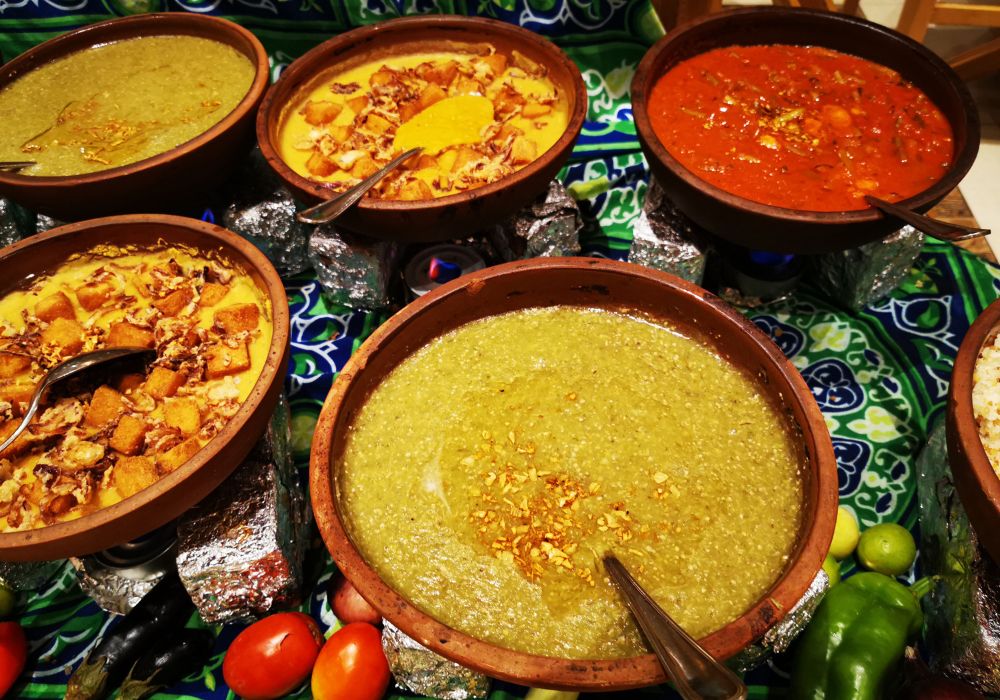 Sit-down restaurants are also available offering tasty local dishes such as ful medames (fava beans), taamiya (fried sandwich), and konafa (a cheese pastry soaked in syrup).
As mentioned earlier, one of our favorite ways to save money on food was to order a half-roast chicken and share it. It came a couple of tasty sides like potatoes and salad and only cost about $5 for two people.
Entrance Fees: When it comes to tours and entrance fees, many attractions in Egypt offer discounted rates to students and seniors — make sure to bring your student/senior ID if applicable!
Some popular sights such as the Pyramids of Giza cost about 200 EGY ($11 USD) while others may charge anywhere from 20 – 50 Egyptian pounds per person ($1 – $3 USD).
There are usually audio guides available for hire which provide further information about the attraction being visited if required.
The cost of traveling around Egypt will vary greatly depending on factors such as seasonality, location of travel, type of accommodation/transport, etc., however overall it's definitely possible to have an enjoyable stay without breaking the bank.
Whether you're looking for an action-packed adventure or a laid-back cultural experience you'll find something to suit your needs within this fascinating country.
Where To Stay in Egypt
Egypt is a great destination for those who want to experience Arabian hospitality without breaking the bank. Accommodation in Egypt varies depending on the location, but prices are generally quite affordable for both hotels and hostels.
Hotels: Hotels range from luxury beach resorts with all the amenities imaginable to small, cozy guesthouses that offer comfortable lodgings at a fraction of the cost. Airbnb is also available in most major cities and towns across Egypt, with plenty of options to choose from at competitive rates.
Guesthouses: Guesthouses in Egypt offer comfortable lodgings at a fraction of the cost of hotels. Prices for guesthouses vary depending on the location, but they are generally much more affordable than hotels.
This makes them a great option for budget travelers who want to experience authentic Arabian hospitality. Guesthouses often come with amenities like air conditioning, Wi-Fi, and satellite TV. Some even have swimming pools or rooftop terraces where guests can relax and take in the amazing views.
Airbnb: Airbnb is also available in most major cities and towns across Egypt, with plenty of options to choose from at competitive rates. Airbnb is growing in Egypt, but the hosts are super friendly and generally, the amenities are great.
Hostels: For budget travelers looking for an authentic experience, there are plenty of hostel options located around Cairo's Khan el Khalili market where you can enjoy a cozy atmosphere amongst locals and expats alike.
These hostels usually come equipped with shared bathrooms/kitchens and comfortable dorm rooms that can be booked for as little as $10 USD per night.
Camping: For those wanting to get back to nature there are also various camping sites scattered throughout Egypt's remote areas that allow travelers to experience unique Arabian hospitality without spending too much money.
As mentioned earlier in this guide, we booked a 2-night camping trip in the desert and it was a blast. But you don't have to book camping as part of a tour. There are plenty of places for independent camping around the country.
Whether you're looking for comfort and convenience or something simple yet beautiful, you'll find everything you need when it comes to accommodation in Egypt.
From luxury beachside resorts boasting world-class facilities to quaint guesthouses tucked away in small towns — there's something here for everyone!
Food & Drink in Egypt
Egyptian cuisine is one of the oldest and most diverse in the world, having been influenced by centuries of cultural exchange between the Middle East and North Africa.
Dishes are typically made with fresh vegetables such as okra, onions, peppers, tomatoes, and legumes such as chickpeas and fava beans.
Meat dishes are often served with rice or couscous accompanied by a rich tomato-based sauce known as shawarma.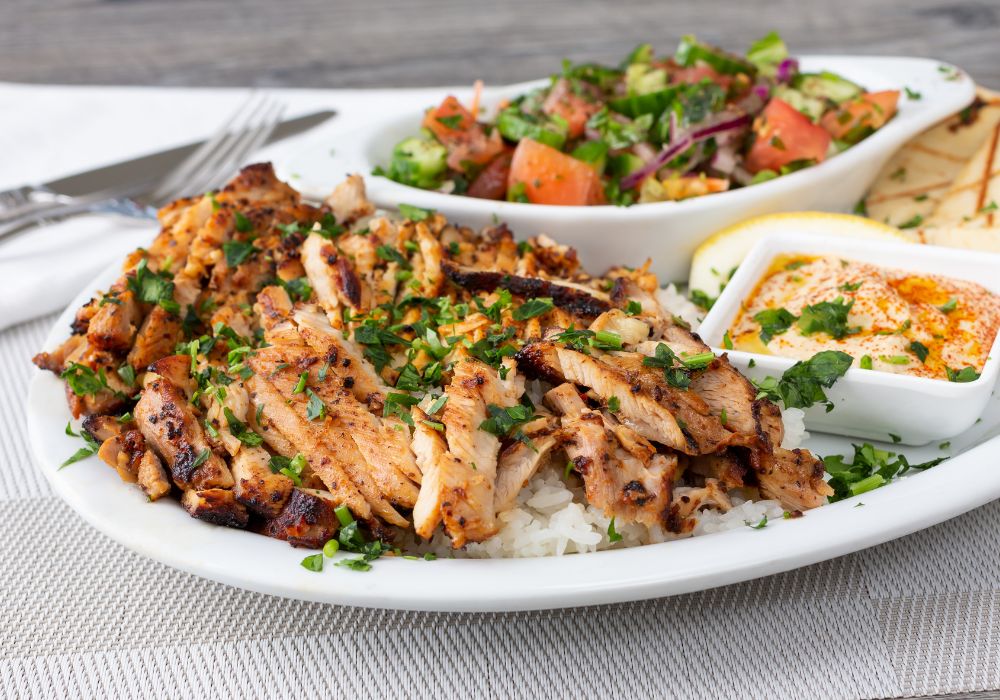 Lamb and beef are the most commonly used meats in Egyptian food, though chicken is also popular. Fish dishes are also common in coastal areas like Alexandria and Port Said.
Traditional Egyptian meals usually consist of several dishes served together on one plate – usually a mix of meat, vegetable or fish dishes accompanied by salads and dips made from tahini (sesame seed paste) or yogurt.
Sweets are also an integral part of Egyptian cuisine, with many desserts flavored with cardamom, nutmeg or rose water syrup. Popular sweet snacks include baklava (filo pastry filled with nuts), basbousa (semolina cake soaked in syrup), and konafa (shredded wheat pastry).
In terms of beverages, tea is ubiquitous across Egypt – particularly black tea sweetened with sugar or honey – while coffee is served mainly at breakfast time rather than throughout the day.
Here are five must-try dishes that you won't want to miss out on when visiting the country:
1. Koshari: This dish is a staple of Egyptian cuisine and is made up of rice, lentils, macaroni, and chickpeas topped with tomato sauce and garnished with fried onions.
It's usually served as a side dish, but can also be enjoyed as a meal in itself. The combination of flavors makes it one of the most beloved dishes in Egypt.
2. Fattah: Fattah is another popular dish originating from Egypt, made up of layers of fried pita bread drenched in garlic-infused tomato sauce, topped with boiled eggs and spices such as cumin and coriander. This rich flavorful mix is sure to satisfy any appetite!
3. Ful Medames: This hearty breakfast dish consists of fava beans cooked with garlic, lemon juice, and olive oil. It's often served with chopped vegetables such as tomatoes or cucumber along with hard-boiled eggs or falafel balls. Ful medames is also sometimes eaten for lunch or dinner too!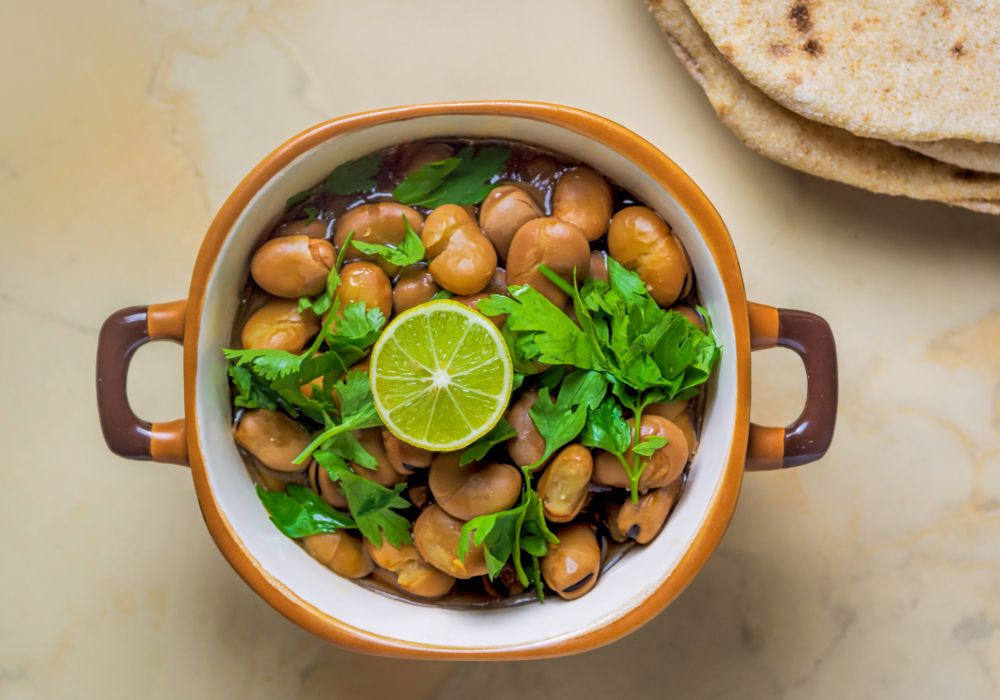 4. Baba Ghanoush: A tantalizing mix of smoked eggplant puree blended with tahini (sesame seed paste), olive oil, lemon juice, garlic, and spices, this creamy dip is sure to tantalize your taste buds. Traditionally served with fresh pita bread or crunchy vegetables like carrots and celery sticks for dipping!
5. Stuffed Grape Leaves: These tasty morsels are made by stuffing vine leaves with seasoned ground beef or lamb along with onion, parsley, tomatoes, and spices before boiling them in lemon water before serving. A popular snack throughout the Middle East shared during family meals or large gatherings!
Egyptian cuisine has been shaped over thousands of years by its unique geographical location at the crossroads between Asia, Africa, and Europe – all reflected in its distinctive flavors that combine elements from each region into something truly unique.
From simple street foods to elaborate multi-course meals featuring exotic spices and ingredients – there's something here for everyone.
Egypt Travel Tips
Before traveling to Egypt, there are a few things to know. The country is geographically located at the crossroads between Asia, Africa, and Europe – with each region's culture and cuisine playing an important role in the nation's food and culture.
The Language: Arabic is the official language spoken throughout Egypt although English is also widely spoken in major tourist cities like Cairo.
In our experience, Egyptians generally spoke great English, but were very happy when we made an effort in Arabic.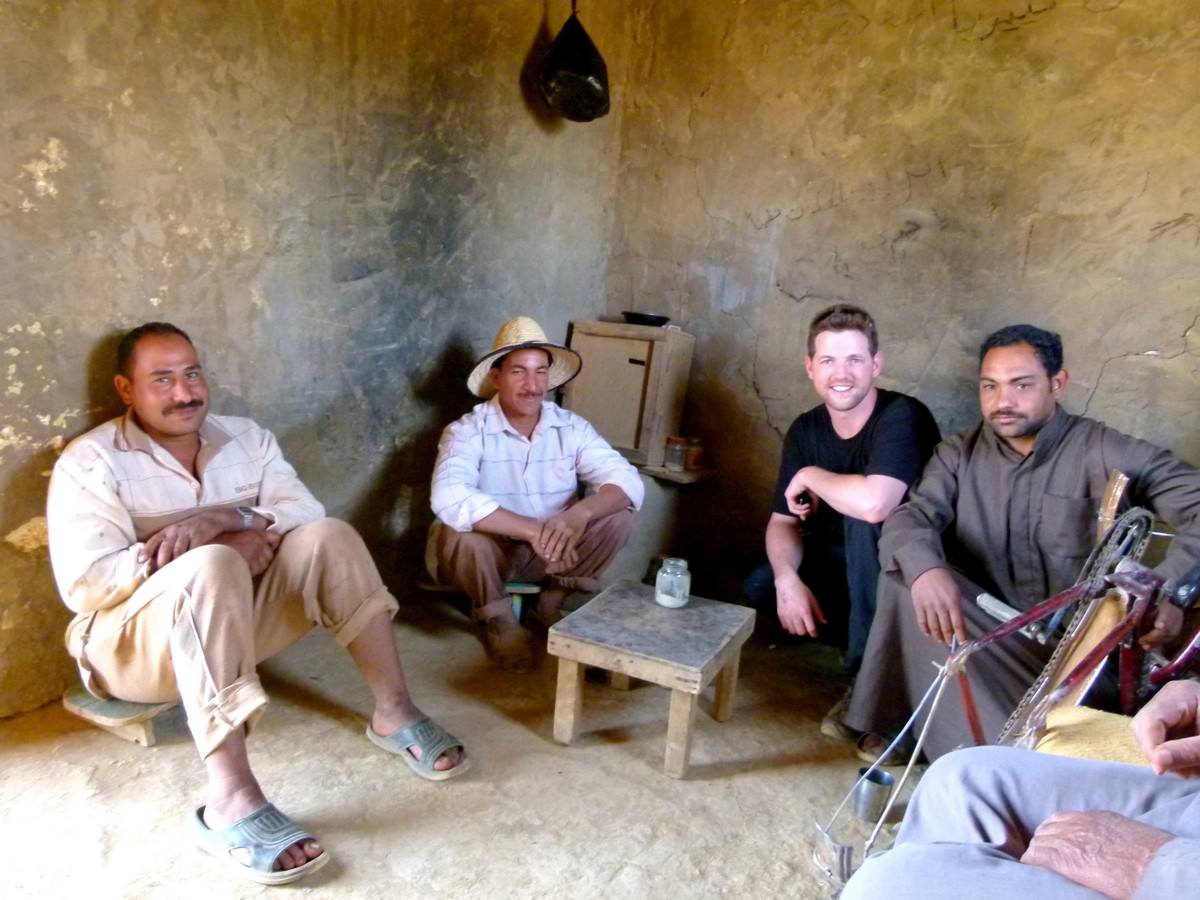 The Currency: When it comes to currency, the Egyptian pound is the official currency of Egypt, though many tourist shops will accept other forms of payment such as US dollars or euros.
It's best to convert your money into local currency before you make any purchases in order to get a fair exchange rate.
We used our debit and visa sometimes in Egypt, but there wasn't always the option so it's wise to bring cash in Egyptian Pounds at all times.
Customs & Traditions: Travelers should also familiarize themselves with local customs and dress appropriately when visiting religious sites or holy places. Women should take extra care when it comes to clothing as some areas may require them to cover their heads or arms and legs when entering mosques or churches.
Safety: It's also important for travelers to be aware of safety precautions while visiting Egypt, as there have been reports of political unrest in certain parts of the country over recent years.
Tourists should check with their embassy before traveling to ensure that their personal safety isn't at risk during their visit.
We visited shortly after a civil uprising and while there were some protests on the streets, we still found the Egyptian people to be hospitable and to be happy that we made the trip, despite how the media was portraying them at the time.
Bring Gifts: Another important thing for travelers to keep in mind is that Egyptian culture puts a high value on hospitality and generosity so it's wise for tourists not to forget this important factor when interacting with locals during their trip.
It's tradition for visitors to bring small gifts such as pastries, sweets, or coffee whenever they're invited over to someone's home – something sure to be appreciated by your host.
When we were in Siwa, a tiny desert oasis town, we were invited for dinner by a local beduin man. We were sure to bring gifts and they were accepted graciously. It's important to follow this tradition as all Egyptians will bring gifts when making new friends.
When To Travel To Egypt
The Best Time To Visit: July-August
Low Season: July – August
High Season: November – March
Peak Season: December (Christmas)
April – June (spring), July – August (summer), September – October (fall), November – March (winter)
The best time to visit Egypt is September-November and February-April. Deciding when to go to Egypt depends on your style of travel and your ability to cope with heat. July and August can be almost unbearable anywhere south of Cairo, while December and January can be a little bit chilly north of the capital.
You can visit Egypt any time, but as fellow travellers, we would suggest avoiding the major tourist months of December and January when crowds are at their heaviest.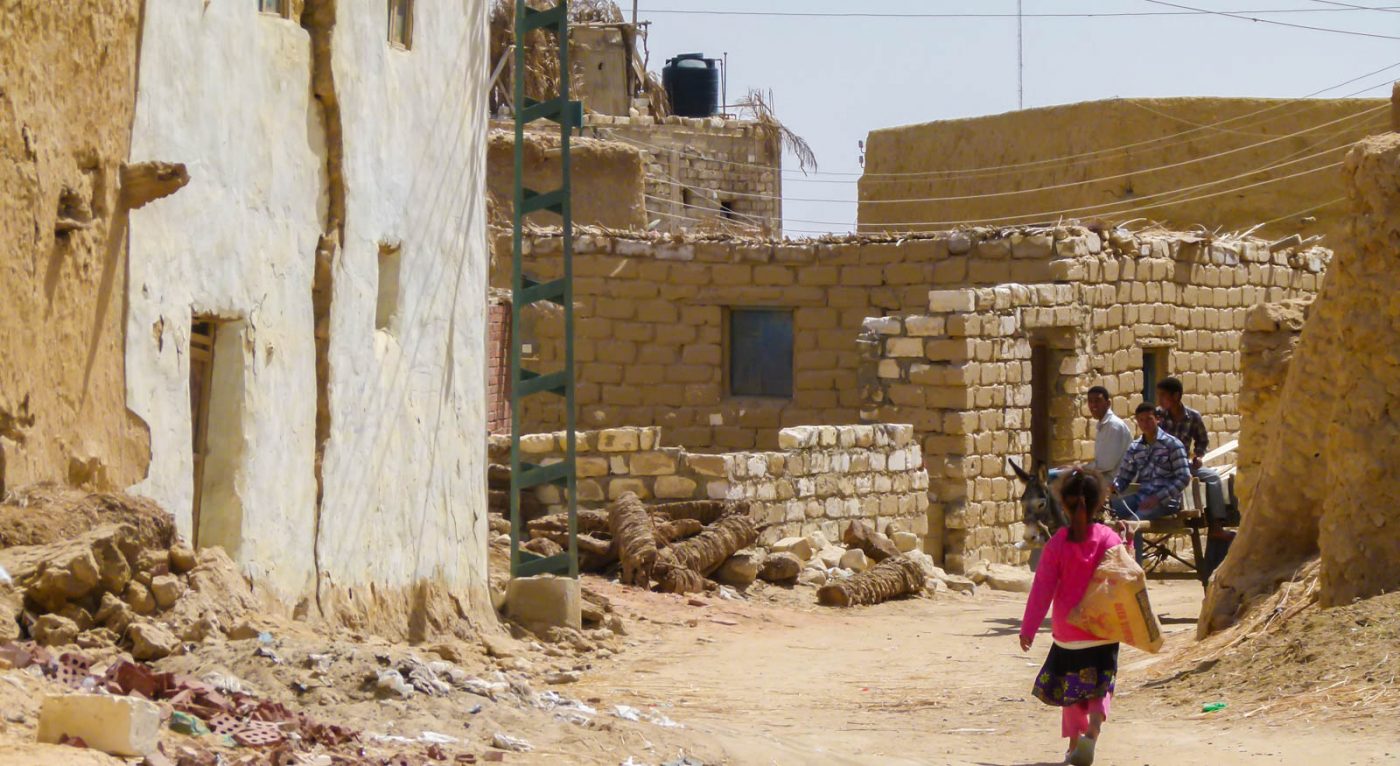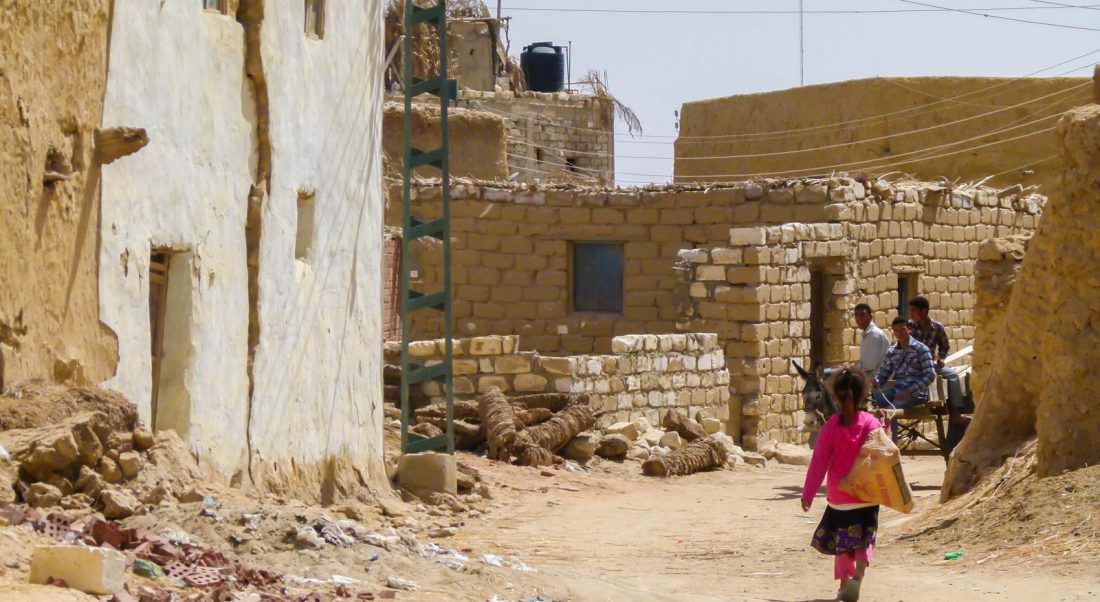 With sights like Luxor and The Pyramids of Giza it's no real surprise that visitor numbers can increase rapidly during the peak season.
Visitor numbers to Egypt peaked at around 14 million in 2010, then dipped to almost a third of that following the riots in the region in 2016, but today the numbers are rising again and it is expected that they will continue to rise.
This is all to say that there's no better time to visit Egypt than right now! It's a year round destination, so start your planning and get ready for a memorable travel adventure.
Getting Around Egypt
Getting around Egypt is easy and can be done in a variety of ways. When we backpacked here in 2011 we were on a pretty tight budget, so most of our transport was done on local buses, and a bit of hitchhiking, but these days there are plenty of transport options available.
Plane: The most popular form of transport is the plane, with flights connecting major cities such as Cairo, Alexandria and Luxor to many parts of the country. Domestic airline services are reliable and reasonably priced, with flights being the quickest way to get from one city to another.
Train: The train service is also an efficient way to travel within Egypt. There are two main railway lines – one runs between Cairo and Alexandria while the other stretches from Cairo all the way to Aswan in Upper Egypt. Train journeys are comfortable, affordable, and often offer stunning views of Egypt's countryside.
Bus: For shorter distances, buses are an excellent option. Local buses connect towns throughout the country at low prices and frequent timetables. Sightseeing buses are also available for those wanting to explore major tourist attractions such as the Pyramids or Luxor Temple in comfort. Taxis provide more expensive but convenient transportation for those travelling within cities or needing door-to-door service between airports and hotels.
Hitchhiking: Hitchhiking is also a possibility in some areas of Egypt although it should be done with caution due to safety concerns. It's best to stick to well-traveled routes during daylight hours when hitchhiking and make sure you negotiate prices beforehand if possible!
Taxis: Taxis are a popular and convenient way to get around Egypt, especially in larger cities such as Cairo and Alexandria. Most taxis are metered, so you don't have to worry about negotiating a price beforehand, and they can be quite affordable, depending on your destination.
It's important to make sure the meter is turned on when you get in the taxi, and always ask for a receipt (khartya) at the end of your ride.
We took a few taxis in Cairo and also hired a taxi to take us between a few of the cities we visited in Egypt. If you bargain, you can get decent rates, even with intercity taxi rides, but be warned that Egyptians tend to drive for speed above safety.
Felucca: Finally, a trip to Egypt wouldn't be complete without experiencing the ancient tradition of sailing on a felucca – a traditional wooden boat used for centuries on the Nile River. A felucca ride offers panoramic views of rural life along with plenty of opportunities for swimming, fishing or just relaxing under the Egyptian sun!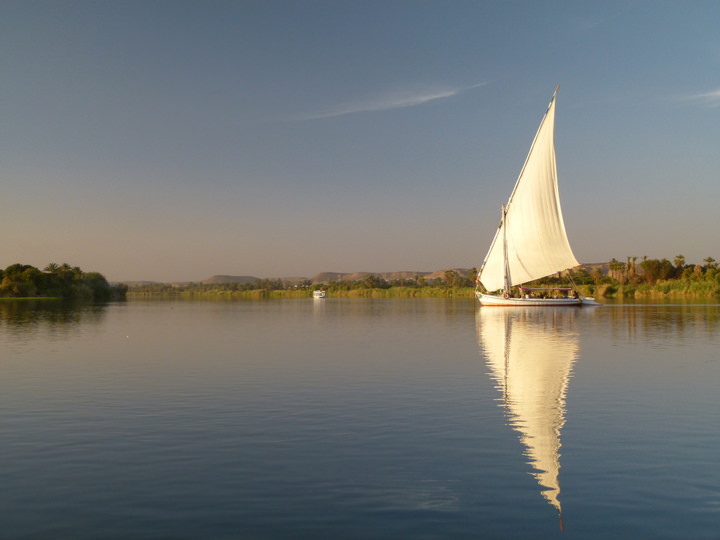 Entry Requirements For Egypt
Visitors from most countries need to obtain a visa to enter Egypt. Entry requirements may vary depending on the country of origin and the type of visa you are applying for.
Generally, visitors can apply for tourist, business, or transit visas in advance or upon arrival at any international airport or port in Egypt.
Tourist Visas: To obtain a tourist visa, travelers must present valid passports with at least 6 months remaining validity upon arrival in Egypt. Visas can be obtained at all international airports and most major ports and cost around 25 USD (or equivalent) and around $60 for multiple entry visas.
Tourist visas allow stays of up to 30 days, extendable for an additional 30 days by applying with the Ministry of Interior's Passport & Immigration Authority.
Business Visas: Business visas are suitable for those visiting Egypt on official business trips or conferences. They require an invitation from a local Egyptian company as well as valid passport with at least 6 months validity remaining upon arrival in Egypt.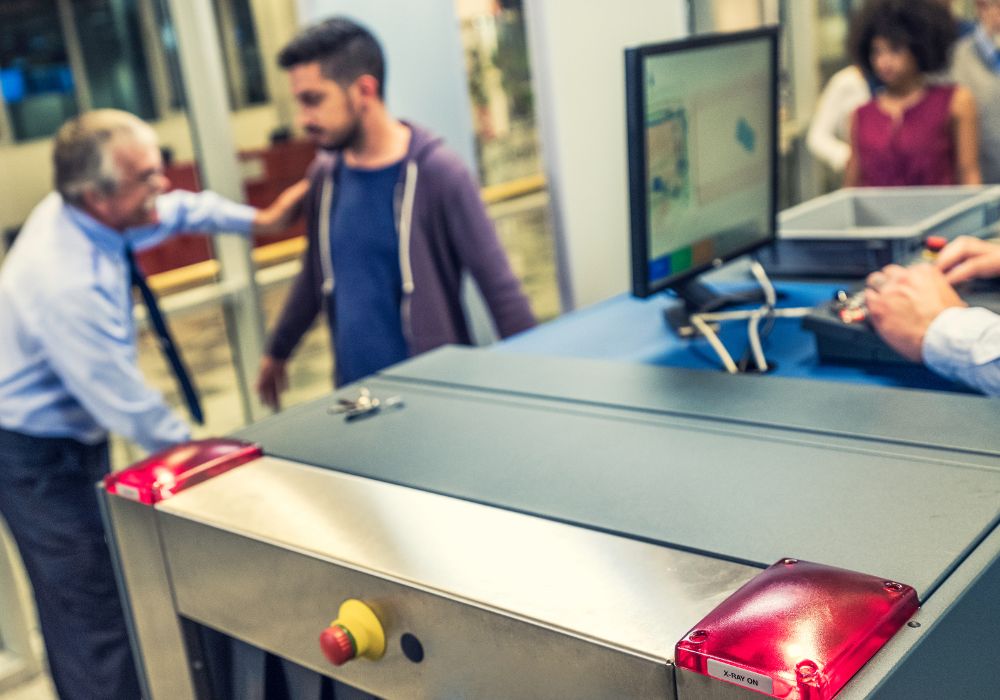 Additional documents such as proof of employment and evidence of financial means may also be required. Business visas are valid for up to 90 days and can be extended if needed.
Transit Visas: Transit visas are available to those traveling through Egypt en route to another destination and allow stays of up to 72 hours without leaving the airport premise.
Transit visas require valid passports with at least 6 months validity upon arrival in Egypt, as well as evidence of onward travel within 72 hours, such as tickets or itineraries.
Citizens of certain countries (including EU Member States) do not need a visa when arriving on tourism purposes if their stay does not exceed 14 days (or 3 months in the case of EU nationals).
For further information on entry requirements into Egypt please contact your nearest Egyptian embassy/consulate office or check relevant online resources.
More Posts About Egypt
Travel Resources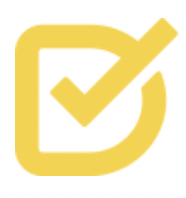 DiscoverCars
Discover Cars searches across all the main car rental sites and finds the best deal. Opt for full insurance coverage for more peace of mind and enjoy the freedom of a car.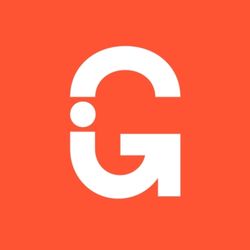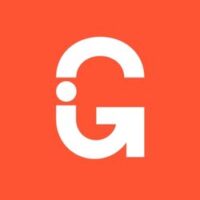 Get-Your-Guide
Our go-to website for booking tours around the world. Get-Your-Guide has a massive library of cool local experiences in almost every country.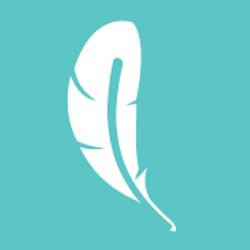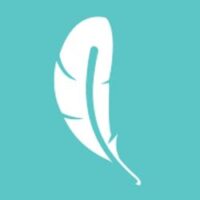 SafetyWing
The best travel insurance for full-time nomads by far. Get awesome rates, and excellent coverage, and sleep easy knowing you're insured against COVID.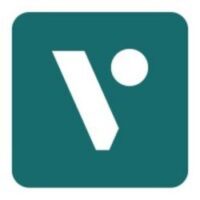 Viator
Another excellent tour booking engine that's better for available tours in the US. Viator also has great local experiences around the world.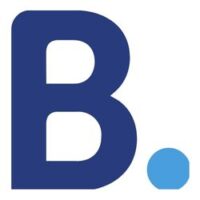 Booking.com
Our top choice for booking hotels and hostels, Booking.com is the easiest-to-use accommodation booking engine and often has the best prices on hotels.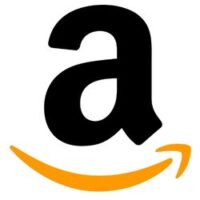 Amazon Gear
Anything from backpacks and luggage, to AirTags and guidebooks, you'll find everything you need for travel on the Amazon store.