Welcome to our guide to Vietnam travel. On this page, you'll find all of the posts on our blog to help you plan your travels in Vietnam including where to go, things to do, the best time to visit, and more.
Vietnam is a fascinating place to travel. Home to terraced rice paddies, beautiful coastlines, and chaotic but exciting cities, this is a place that oozes Southeast Asian charm. Slightly more touristed than Laos, but much calmer than backpacker-crazed Thailand, Vietnam offers a Goldilocks destination in the region – everything is just right.
We spent one month traveling around Vietnam by land, and although that should be quite a bit of time, we ended up getting sick and spending 10 days just in Ho Chi Minh! We still loved our experience in Vietnam and would happily return to explore more.
In Vietnam, you'll find plenty of accommodation options, lots of tour operators with great experiences around the country, and an excellent public transport system.
Great flight options, both domestic and international, mean that getting to, from, and around Vietnam is easy and usually quite affordable. We traveled mostly by bus between cities, and then would rent a scooter to explore when we arrived.
Give yourself time to explore Vietnam, from the southern island of Phú Quốc all the way to the northern limestone karsts of Halong Bay.
Latest Vietnam Blog Posts
Below, you'll find all of our latest Vietnam travel blog posts. These posts include things to do, places to visit, where to stay, and more, but you'll also find our own personal travel adventures through Vietnam here too. Hopefully, by reading our useful guides and our own stories, you'll have a better idea of what traveling in Vietnam could be like for you.
When choosing where to go in Vietnam, what you should realize is that the answer is pretty much everywhere. Vietnam ...
Plan Your Trip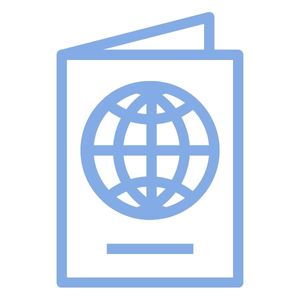 Visa Requirements
What you need to enter the country and travel for the duration of your intended trip.
Places To Visit in Vietnam
Traveling around Vietnam is an amazing experience that everyone should have the chance to do. There are so many different things to see and do, it's impossible to fit them all into one trip.
From the bustling cities of Hanoi and Ho Chi Minh City to the stunning beaches of Nha Trang and Mui Ne, there's something for everyone. Not to mention the delicious food – Vietnamese cuisine is some of the best in the world!
Even though there are endless places to visit, don't try to see and do everything. Pick a few top places and enjoy slowly traveling around the country.
Here are a few must-see places to visit in Vietnam:
Ho Chi Minh City: Formerly known as Saigon, HCMC is the largest and most populous city in Vietnam. It's home to a lively mixture of cultures, including French colonial heritage and a strong Chinese influence. The city is also well-known for its vibrant nightlife scene. We were lucky enough to visit during New Year's and the streets were buzzing with excitement.
Hanoi: The capital of Vietnam, Hanoi is a fascinating city with a long and rich history that dates back more than 1,000 years. This charming metropolis is set amongst scenic lakes and rolling hills and is full of beautiful temples, pagodas, and traditional Vietnamese architecture.
Ha Long Bay: Considered one of the most stunning destinations in Southeast Asia, Ha Long Bay features thousands of limestone karsts (distinctive and almost otherworldly topographies), and islands dotting the emerald-green waters of the Gulf of Tonkin. It's a popular spot for sailing, kayaking, swimming, and exploring caves.
Hue: A former imperial capital located in central Vietnam, Hue is home to some of the most impressive historical sights in the country including ornate palaces, grand tombs, and ancient citadels. The city is also surrounded by picturesque countryside that's dotted with villages inhabited by traditional craftsmen. Hue is about halfway between the south and north of the country.
Da Nang: Da Nang is a coastal city in north-central Vietnam, and is the third largest city in the country. It's well known for its beaches which attract domestic and international tourists alike. The city is also home to a variety of cultural attractions, including ancient temples and pagodas, museums, and art galleries. Don't miss the nearby Marble Mountains, we took a scooter out there and it was a highlight of the area.
Hoi An: If you're looking for an exotic and affordable travel destination, look no further than Hoi An, Vietnam. This charming town is located on the country's central coast and is known for its beautiful beaches, delicious food, and vibrant culture.
Hoi An is a popular spot for tourists from all over the world and is a great place to experience traditional Vietnamese life. The city is also known for being the best place to get clothing made specifically tailored to you (at affordable prices) — need a suit or dress for a wedding?! And, these days it's becoming a hot spot for digital nomads and remote workers.
Things To Do in Vietnam
There are so many things to do in Vietnam that it can be hard to know where to start. From the big cities of Hanoi and Ho Chi Minh City to the stunning beaches of Nha Trang and Mui Ne, Vietnam has something for everyone.
If you're looking for history and culture, there are plenty of ancient temples and palaces to explore. If you love to be immersed in nature, hiking in the misty mountains or kayaking down tranquil rivers are must-do activities. And don't forget the food!
Vietnamese cuisine is some of the best in the world, so make sure you try as much as you can. With such a rich culture and diverse landscape, Vietnam is a destination you won't want to miss.
There are many things to do in Vietnam, but here are five of the best:
Hiking in Sapa. If you're looking for an adventure, why not try hiking in Sapa? This picturesque town is located in the northwest of Vietnam near the Chinese border and is surrounded by some of the country's most beautiful mountains.
There are lots of trails to choose from, so, whether you're a beginner or an experienced hiker, you're sure to find a route that suits your ability. The views from the top are absolutely breathtaking, and if you're lucky you might even see some local wildlife.
Visit the Ancient City of Hoi An. This UNESCO World Heritage Site is full of beautiful colonial architecture, and it's a great place to shop for souvenirs, and as mentioned above, it's also a great place to get clothing made so save some space in your suitcase for a new wardrobe!
Take a Cruise on Ha Long Bay. This stunning bay is home to thousands of limestone islands and is considered one of the most beautiful places in the world.
Explore the Mekong Delta. This region is known for its lush foliage, rice paddies, and traditional villages. There are many tours you can join, from short trips on small boats, to longer excursions on luxury cruises.
Visit the Temple of Literature in Hanoi. This temple is dedicated to Confucius and is one of the most important historical sites in Vietnam.
Spend a Day at the Beach. The beaches in Vietnam are some of the most beautiful in the world. With their white sand and crystal-clear waters, they are a popular destination for tourists. There are many different beaches to choose from, each with its own unique charm.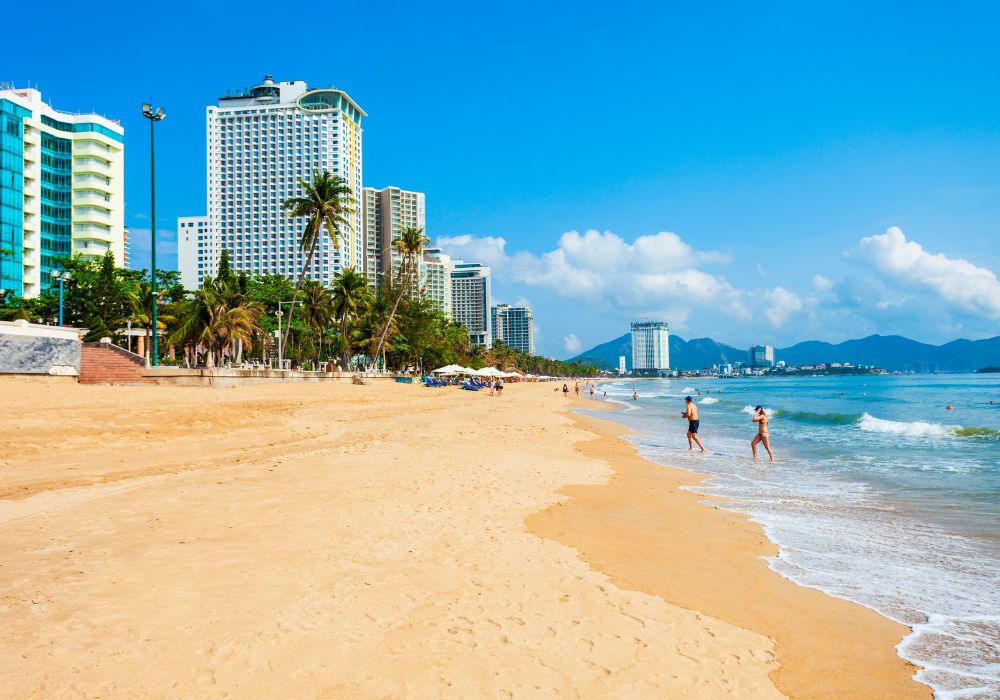 Whether you're looking for a quiet spot to relax or want to enjoy some local nightlife, there's a beach for you in Vietnam. Some of the best are listed below:
Cua Dai Beach
Non Nuoc Beach
My Khe Beach
Lang Co Beach
Dai Lanh Beach
Cost Of Travel in Vietnam
The cost of traveling in Vietnam varies depending on your budget and travel style. If you're looking to backpack and spend as little as possible, you can get by on as little as $10-15 USD per day.
This will mean staying in dorm rooms, and eating street food.
If you're willing to spend a bit more, you can enjoy midrange accommodations and meals for around $30-50 USD per day. And if you want the absolute best that Vietnam has to offer, budget for around $75-100 USD per day.
Accommodation is one of the biggest expenses when traveling in Vietnam. Backpackers can find shared dorm rooms for as little as $5-7 USD per night, while midrange travelers can expect a private room with air conditioning and breakfast included for around $25-35 USD. Top-end travelers will find the best hotels and resorts in Vietnam starting at around $70 USD per night.
Food is another expense to consider when traveling in Vietnam. Some of the best foods are found on the street and at the night markets. Those tasty meals are very affordable (just a few dollars).
Most meals at a small restaurant are between $3-8 USD, but it's easy to spend more if you're eating out at nicer restaurants. If you're cooking your own food, you can easily get by on $10-15 USD per day.
Transportation is relatively inexpensive in Vietnam, with most short journeys costing just a few dollars. However, long-distance buses and trains can be quite expensive, so it's worth doing some research before booking any trips.
For example, an overnight bus ride from Ho Chi Minh to Da Nang will cost around $16. That may sound like a lot of you're on a budget, but that $16 is for both your accommodation and transportation…not a bad deal!
Traveling in Vietnam is affordable compared to other Southeast Asian countries. With a bit of careful planning, it's possible to enjoy a comfortable vacation without breaking the bank.
Where To Stay in Vietnam
When it comes to finding a place to sleep in Vietnam, there are a plethora of options to choose from. You can find everything from luxurious hotels to budget-friendly guest houses, and even Airbnbs and hostels.
In this section, we'll take a look at all of the different types of accommodation available in Vietnam, as well as some tips on how to pick the right one for you.
Hotels: Let's start with hotels. There are many luxurious and affordable hotels throughout the country, so you're sure to find one that fits your price range. Some of the most famous hotel chains in Vietnam include Saigon Tourist, Sunway, and Novotel.
If you're looking for something more unique, there are also a number of boutique hotels available. These smaller hotels often offer a more intimate and personal experience during your stay.
Guest Houses: If you're looking for something less expensive than a hotel, guest houses might be a good option for you. Guest houses can be found in most major towns and cities in Vietnam, and they typically offer private rooms as well as shared dormitories.
Many guest houses also have communal areas where guests can relax or socialize with other like-minded travelers. We found ourselves staying in many guesthouses during our trip to Vietnam and found them to be good value for money.
Airbnbs: Airbnb is another popular option when it comes to accommodation in Vietnam. There are many Airbnb listings throughout the country, including everything from apartments and villas to rooms in local homes. Airbnb is a great option if you're looking for something that feels like a "home away from home."
Hostels: Finally, if you're on a tight budget, hostels might be the best option for you. Hostels can be found in most major towns and cities, and they offer both private rooms and shared dormitories. They're also usually the cheapest type of accommodation available in Vietnam.
Food & Drink in Vietnam
When most people think of Vietnamese food, the first thing that comes to mind is phở (pronounced "fuh") – an aromatic and delicious noodle soup.
This is definitely the most popular dish in the country, but there's so much more to Vietnamese cuisine than just phở! From street food snacks to hearty entrées, Vietnam has a wide variety of flavors and dishes to try.
Vietnamese cuisine has been heavily influenced by both China and France. The French colonization of Vietnam in the 19th century brought with it new ingredients and cooking techniques, which were combined with traditional Vietnamese flavors to create some truly unique dishes.
Noodles, for example, are a quintessential Vietnamese dish, but the French influence can be seen in dishes like phở and bánh mì (a type of sandwich) which is served on a baguette, crunchy on the outside and soft on the inside.
One of the most distinctive flavors in Vietnamese cuisine is its use of Southeast Asian spices, such as lemongrass, ginger, and fish sauce.
These spices give Vietnamese food its characteristic flavor profile that's both fragrant and savory. Some common ingredients found in Vietnamese cuisine include rice, noodles, pork, shrimp, and herbs like cilantro and mint.
Fresh herbs are typically placed on the table and you can add as many as you want to the dish! That's what I loved most about the food in Vietnam.
There are many delicious dishes to try when exploring Vietnamese cuisine. Some must-try items include phở, bánh mì, bún chả (a type of rice vermicelli bowl), goi cuon (Vietnamese spring rolls), and ca kho to (a sour fish curry), but the list is almost endless!
Bún chả: This dish is a combination of grilled pork and vermicelli noodles. The pork is marinated in fish sauce, sugar, and other seasonings before being grilled, and the dish is served with fresh herbs, vegetables, and fish sauce for dipping. I ordered this on more than one occasion while in Vietnam, it's delicious.
Phở gà: Made from chicken broth and rice noodles, this dish typically contains chicken (or shrimp), onions, cilantro, fresh basil leaves, bean sprouts, lime wedges, and jalapeño peppers. The broth can be flavored with different spices such as ginger, star anise, cloves, cinnamon sticks, or cardamom pods.
Bánh mì thịt nguội: This dish consists of cold cuts of meat such as ham or pâté which are served on a baguette with vegetables such as cucumbers, carrots, pickled daikon radish, mayonnaise, soy sauce, chili sauce, and cilantro.
Cơm tấm: Steamed rice that's topped with grilled pork (or shrimp), and fried egg strips. It's delicious and can be found on most menus in Vietnam.
Vietnamese cuisine is vast and varied, so there's something for everyone to enjoy!
Vietnam Travel Tips and Information
Before traveling to Vietnam, there are a few things you should know. The country is home to over 90 million people, making it the 14th most populous in the world. It's also quite large, with a land area of 331,210 square kilometers. This makes for diverse landscapes and an array of attractions to explore.
Vietnam is located in Southeast Asia and shares borders with China, Laos, and Cambodia. The country has a tropical climate, which means it's hot and humid all year long. The best time to visit is from November to April when temperatures are cooler. The rainy season lasts from May until October.
There are many different ways to get around Vietnam depending on your budget and preferences. Bus travel is the cheapest option, while flying can be the quickest way to get around.
If you're looking for something in between, train travel is a good option that offers great views of the countryside during journeys.
Here you'll find a few useful Vietnam travel tips:
Keep your wits about you. When traveling to Vietnam, always be aware of your surroundings and be cautious of who you talk to. There are many scams that take place in Vietnam, so it's important to stay alert at all times. Having said that, we traveled to Vietnam for a month and had nothing but positive experiences with the people and had no issues with safety and we didn't experience any scams.
Get insurance. Make sure you have adequate travel insurance before departing for Vietnam. If something happens while you're there, you'll be glad you have it. We use and recommend Safety Wing, Allianz and have used World Nomads in the past.
Learn a bit of Vietnamese. Learn a few phrases in Vietnamese before traveling there. This will make life much easier for you and locals will appreciate you making an effort to learn their language. It's an incredibly tonal language, however, and even though we thought we knew a few words, we were completely wrong!
Things are different. Be prepared for some culture shock when traveling to Vietnam. It's very different compared to countries most people are used to and things may not operate the way you might expect them to.
Be careful what you eat & drink. Drink only bottled water while in Vietnam and avoid ice cubes in drinks as well as salads and fruits which may not have been washed properly.
When To Travel To Vietnam
The Best Time To Visit: March – April & September – December
At 1,650 kilometers (1,025 miles) long, it's not that surprising that Vietnam has a few different weather patterns. Aside from the distance, the altitude differences between the coast and the highlands mean that there are many microclimates in Vietnam as well.
Basically, there's no wrong time to visit Vietnam. The country has a tropical monsoon climate that's very typical of Southeast Asian countries, with the southern monsoon hitting the shores from May to September, and the northern monsoon breaking landfall from October to April.
The summer months in Vietnam can also be very hot, particularly along the coast.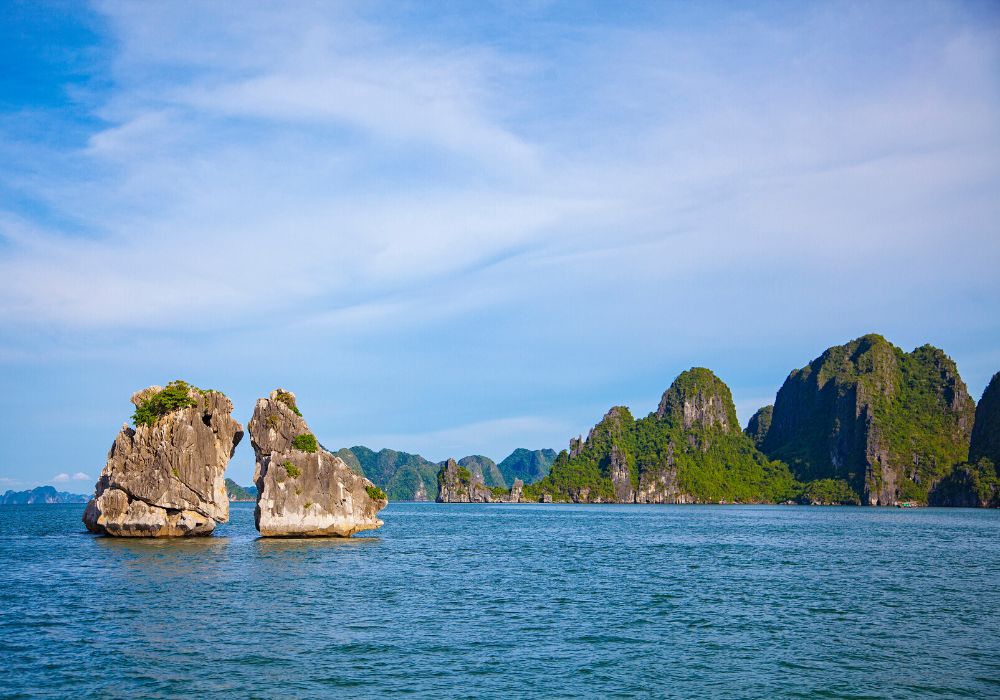 The best times to visit Vietnam overall are in the Spring (March – April) and the fall (September – December) when the weather is most likely to be pleasant across the entire country.
Getting Around Vietnam
Getting around Vietnam can be a challenge, but with a little planning, it can be easy. There are many transportation options available, including planes, trains, buses, tuk-tuks, taxis, and private drivers.
Plane: The best way to get around Vietnam is by plane. Vietnam Airlines offers domestic flights throughout the country. Tickets are affordable and the planes are modern and comfortable.
Train: If you don't want to fly, the trains are a good option (they're old but still functional!). There are several different routes that cover most of the country. Tickets are affordable and there's a lot of legroom in the train cars.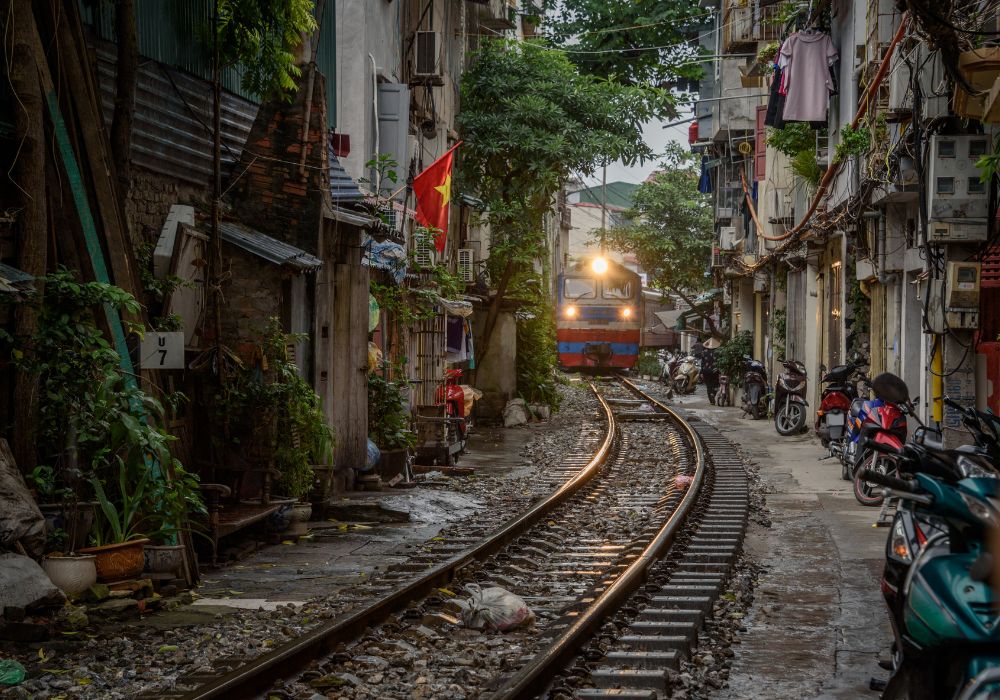 Bus: Buses are also a popular way to get around Vietnam. The buses are often crowded and the roads can be bumpy, but they're affordable and cover a lot of ground. Make sure to bring along snacks and drinks as there isn't usually any food or drink service on the buses.
Motorbike/Scooter Rental: Renting a motorbike in Vietnam is a great way to get around the country. The roads are often bumpy and the traffic can be chaotic, but it's a fun way to see some spectacular scenery. Be sure to wear a helmet.
Motorbike rental prices vary depending on the location. In general, you can expect to pay around $5-10 per day for a motorbike rental. Be sure to have an international driver's license if you plan to rent a motorbike. Also, be aware that you'll be responsible for any damages that occur while you're renting the bike.
Car Rental: Renting a car in Vietnam is a great way to explore the country at your own pace. Car rental prices vary depending on the location but expect to pay around $10-30 per day for a car rental. Be sure to have an international driver's license if you plan to rent a car and buckle up. Be mindful when driving as you'll be accountable for any damages that occur while you're renting the car.
Taxi/Private Driver: If you're looking for a more luxurious way to travel, consider taking a taxi or hiring a private driver. Taxis can be expensive but they offer door-to-door service and you can stop whenever and wherever you like. Private drivers are even more expensive but they can be arranged through your hotel or tour company, and they often include stops at interesting places that taxis don't regularly visit.
No matter how you choose to get around Vietnam, be prepared for some challenging driving conditions. The roads can be narrow and winding, and traffic is often chaotic. Be patient and take it slow; you'll get where you're going in the end.
Vietnam Entry Requirements
Travelers intending to visit Vietnam must meet certain entry requirements in order to be permitted entry into the country. These requirements include having a valid passport and visa, as well as meeting any other specific requirements that may be in place for the traveler's nationality.
Nationals of most countries in the world do not require a visa for stays of up to 15 days, provided that they have a passport valid for at least six months from the date of arrival, and a return or onward ticket. A $25 USD stamping fee is payable upon arrival which is equivalent to around 1.5 million Vietnamese Dong.
The following nationalities are eligible for a visa on arrival: Andorra, Argentina, Australia, Austria, Belgium, Brazil, Brunei, Darussalam, Bulgaria, Canada, Chile, Croatia, Cyprus, Czechia, Denmark, Estonia, Finland, France, Germany, Greece, Hungary, Iceland, Ireland, Italy, Japan, Latvia, Liechtenstein, Lithuania, Luxembourg, Malta, Monaco, the Netherlands, New Zealand, Norway, Poland, Portugal, Romania, San Marino, Slovakia, Slovenia, Spain, Sweden, Switzerland, Taiwan, and the United Kingdom.
Travelers from countries not listed above will require a visa to enter Vietnam. In order to obtain a visa, visitors must first complete the online application form. The form requires some basic information about the traveler, such as their name, date of birth, and passport number.
In addition, the form asks for information about the purpose of the visit and the length of stay. Once the form is complete, travelers must print it out and take it along with their passports to a Vietnamese embassy or consulate. There, they will need to pay the visa fee and have their photo taken.
The visa application process can take some time, so it's important to start early – it's not the kind of thing you can leave for the last minute! It is also important to be aware of any special requirements that may apply to your nationality. For example, citizens of some countries are required to have a sponsor in Vietnam in order to get a visa. For more information on Vietnam's entry requirements, please visit the website of the Vietnam National Administration of Tourism.
More Posts About Vietnam
Travel Resources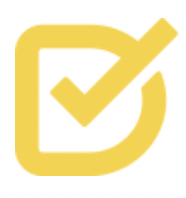 DiscoverCars
Discover Cars searches across all the main car rental sites and finds the best deal. Opt for full insurance coverage for more peace of mind and enjoy the freedom of a car.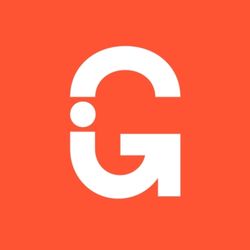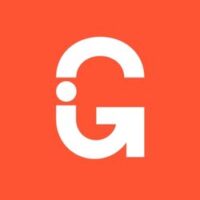 Get-Your-Guide
Our go-to website for booking tours around the world. Get-Your-Guide has a massive library of cool local experiences in almost every country.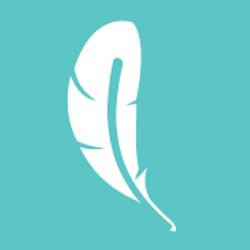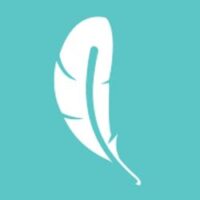 SafetyWing
The best travel insurance for full-time nomads by far. Get awesome rates, and excellent coverage, and sleep easy knowing you're insured against COVID.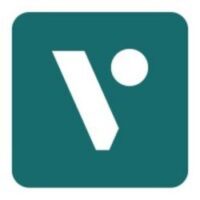 Viator
Another excellent tour booking engine that's better for available tours in the US. Viator also has great local experiences around the world.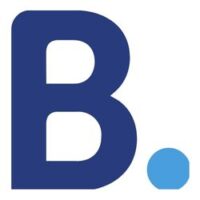 Booking.com
Our top choice for booking hotels and hostels, Booking.com is the easiest-to-use accommodation booking engine and often has the best prices on hotels.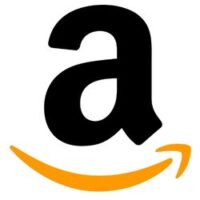 Amazon Gear
Anything from backpacks and luggage, to AirTags and guidebooks, you'll find everything you need for travel on the Amazon store.