Indonesia is a fascinating place to travel. From the busy digital nomad hot spots of Bali to the hidden jungle paradises of Sumatra, this is a country with more islands than you could possibly visit in a lifetime, and somewhere you're almost guaranteed to wish to return to.
Indonesia is blessed with some of the most incredible natural beauty of any country on earth. With bubbling volcanoes, dazzling lakes, and thundering waterfalls, Indonesia is about as visually stunning as a country can get.
Indonesia travel isn't always easy, but there are rewards at every turn. For every bumpy bus ride and arguably irresponsible boat journey, there's an endearing culture, a local friend, and a life-changing experience in return.
Learn to embrace all aspects of Indonesia travel and you'll have the adventure of a lifetime and memories to treasure forever.
Latest Indonesia Blog Posts
Below, you'll find a list of our most recent blog posts about Indonesia. Scroll down on this page to find more blog posts including places to visit, where to stay, how to get around, and much more.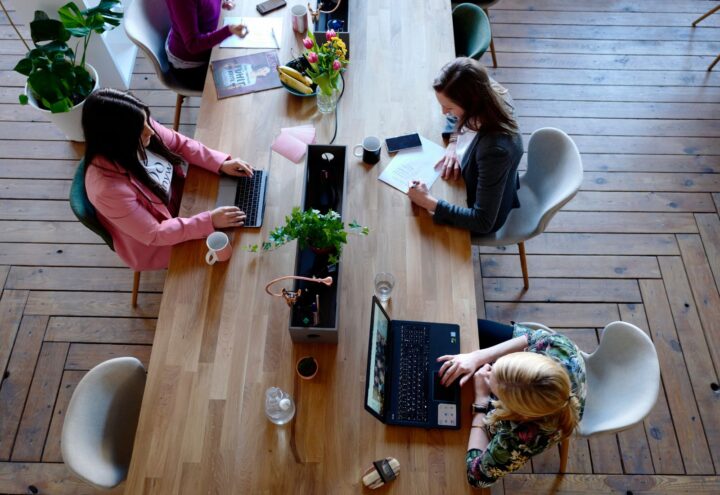 Bali is without a doubt one of the most popular destinations in the world for digital nomads and remote workers. ...
Plan Your Trip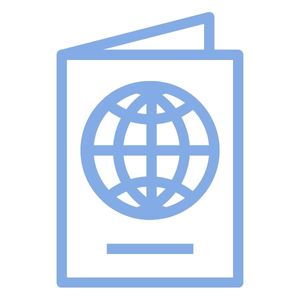 Visa Requirements
What you need to enter the country and travel for the duration of your intended trip.
Places To Visit in Indonesia
With over 17,500 islands, there are simply too many places to visit in Indonesia to list in a single blog post, but we've done the hard work and narrowed it down for you.
After traveling and living in Indonesia for more than 6 months, we've been able to visit most of the popular tourist hot spots, as well as a few of the lesser-known islands and destinations in the country. Click the button below to learn about the best places to visit in Indonesia.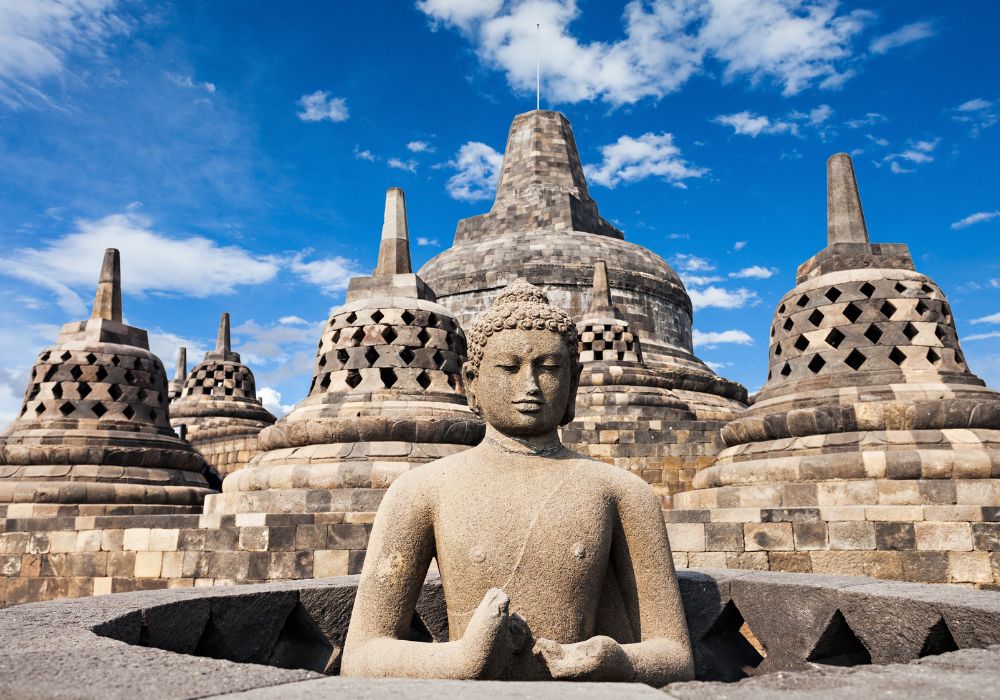 Borobudur Temple
Yogyakarta, Java
This temple is a UNESCO World Heritage Site and one of the largest Buddhist temples in the world. The monument comprises six square platforms topped by three circular platforms and is decorated with nearly 2,700 relief panels and 504 Buddha statues. We basically traveled to Java specifically to see this site and it was worth it.
Piaynemo, Raja Ampat
West Papua
Known for its spectacular scuba diving and snorkeling opportunities, this off-track, pristine part of Indonesia is a must-see. Apart from the diving, experiencing the beautiful islands at Piaynemo ranks as one of my favorite memories from the area.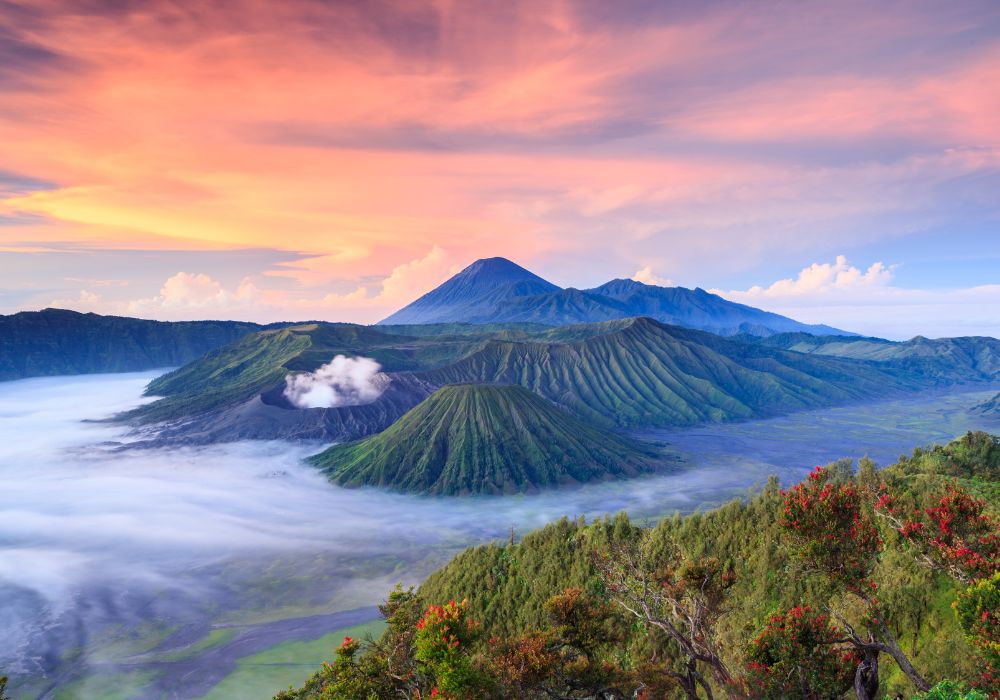 Mount Bromo East Java, Indonesia
East Java
Mount Bromo is an active volcano located in East Java that attracts thousands of tourists each year. Standing at 2,329 meters high, it offers stunning views across the surrounding countryside and nearby Semeru Volcano.
Things To Do In Indonesia
With over 17,500 islands and more than 54,000 kilometers of coastline, Indonesia is blessed with more beaches, hidden coves, secret lakes, and unique tribes than you can possibly experience in a single visit.
There are people here who are yet to meet a foreigner, there are islands that have barely been stepped on by humans, and there are reefs that are still to be discovered.
Indonesia is one of the last frontiers of travel and whether you stick to the tourist trail or you venture far off the beaten path, you're bound to find a slice of your own paradise in this breathtaking archipelagic nation.
1. Visit the temples and ancient ruins: There are numerous temples and ancient ruins scattered throughout Indonesia that are well worth exploring. Some of the most famous sites include Borobudur Temple, Prambanan Temple, and the ruins of Majapahit.
2. Explore the islands: Indonesia is made up of around 17,500 islands, so there's no shortage of places to explore. Our favorites include Bali, Sumbawa, Lombok and Sumatra.
3. Go diving or snorkeling: The waters around Indonesia are home to some of the world's best diving and snorkeling spots. You can find everything from coral reefs and tropical fish to sunken ships and World War II relics. I did some epic scuba diving in Raja Ampat and around Candidasa in Bali.
4. Visit a traditional market: Traditional markets offer a glimpse into Indonesian culture and are a great place to buy souvenirs and keepsakes. Some of the most famous markets include Pasar Baru in Jakarta and Tanah Abang Market in Central Java.
5. Go surfing: Whether you're just learning, or you're more advanced, the surfing opportunities around Indonesia area plentiful. We learned to surf on the easy rollers in Lombok, but there are some larger waves in Bali.
Cost of Travel in Indonesia
Traveling in Indonesia can be an affordable experience, especially if you're willing to stick to a budget.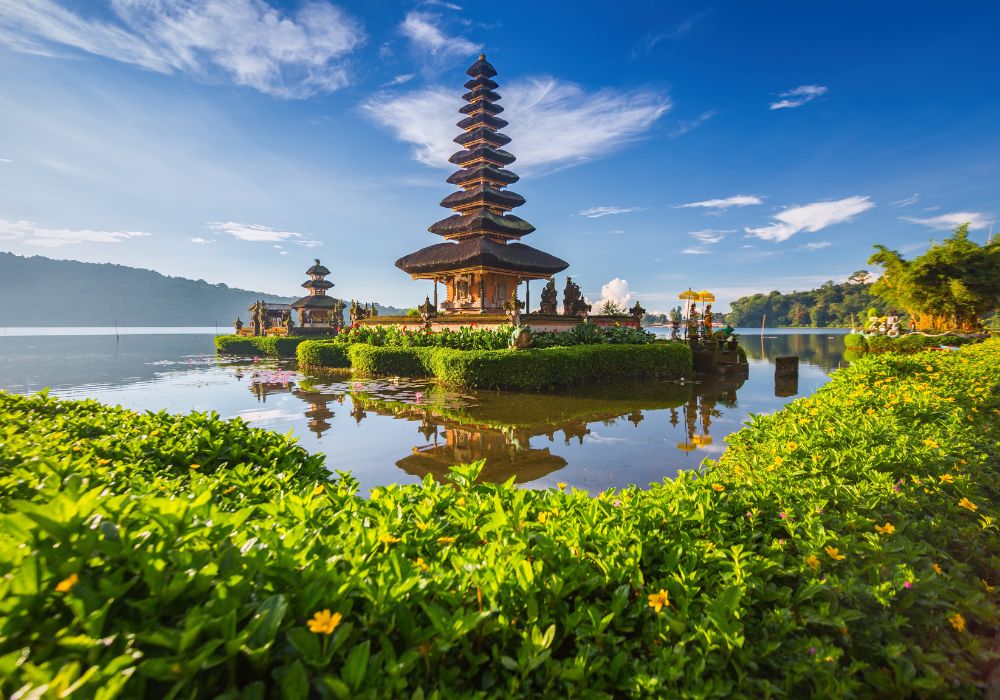 Budget: For budget travelers, daily expenses can be as low as $15-25 per day. This includes basics such as food, transportation, and accommodation. Save money by eating at warungs which offers tasty local food.
Midrange: If you're after a slightly more comfortable experience, midrange travelers can expect to spend around $45-65 per day. This will allow you to eat at nicer sit-down restaurants, stay in a shared villa, and have some drinks at sunset.
Top-End: For those looking for a luxurious Indonesian getaway, top-end travelers can expect to spend upwards of $250+ per day.
No matter what your budget is, there are plenty of things to do in Indonesia that won't break the bank.
Where To Stay in Indonesia
Accommodation in Indonesia comes in all shapes and sizes, from luxury hotels to backpacker hostels. During our first trip, we mostly stayed in guesthouses. The second time we visited, we rented a villa for 3 months, and the last time we went, we did a mix of hotels and bungalows.
Here's a breakdown of the different types of accommodation and the average costs:
Luxury Hotels: These are the most expensive options, but they offer all the amenities you could want, including room service, spas, and swimming pools. Prices start at around $200 per night.
Midrange Hotels: These are often good value for money, with prices starting at around $50 per night. They usually have breakfast included, as well as free WiFi and parking.
Villas/Bungalows: Indonesia is unique in that this is a normal type of accommodation in many parts of the country, especially Bali. Look for shared villas and enjoy a stay with a pool!
Airbnbs: These are becoming increasingly popular in Indonesia, as they offer a more authentic experience of living like a local. Prices start at around $20 per night.
Hostels: Hostels are a great option for budget-minded travelers, with prices starting at as little as $5 per night. Most hostels offer dorm beds as well as private rooms.
Dorm Beds: Dorm beds are the cheapest option, with prices starting at just $2 per night. This is a great option for those on a tight budget.
Food & Drink in Indonesia
Indonesian cuisine is as diverse as the country's many islands, with a vast array of flavors and dishes. From spicy sambals to rich curries, there's something to suit everyone's taste. I recommend eating at both the local hole-in-the-walls as well as nicer restaurants to enjoy a mix of flavors.
Here are five must-try traditional Indonesian dishes:
1. Nasi goreng: This classic dish is a fried rice combination of vegetables, meat, and eggs. It's usually served with a sweet and sour sauce on the side. If you're traveling Bali on a budget, this will be one of your go-to's for sure.
2. Mie goreng: Another popular fried noodle dish, mie goreng is a mixture of shrimp, chicken, and vegetables stir-fried with noodles and served with a soy or chili sauce.
3. Satay: Thinly sliced chicken, beef, or lamb is skewered and grilled and served with a peanut dipping sauce. We called this sauce "liquid gold" – it's that good.
4. Rendang: A spicy beef curry that's slow-cooked until the beef is very tender.
5. Babi guling: A suckling pig that's been roasted over an open fire. It's often served with steamed rice and a variety of sauces.
Indonesia Travel Tips & Information
From the bustling city of Jakarta to the relaxed pace of Bali, there's something for everyone in Indonesia. To make the most out of your trip, follow these five tips: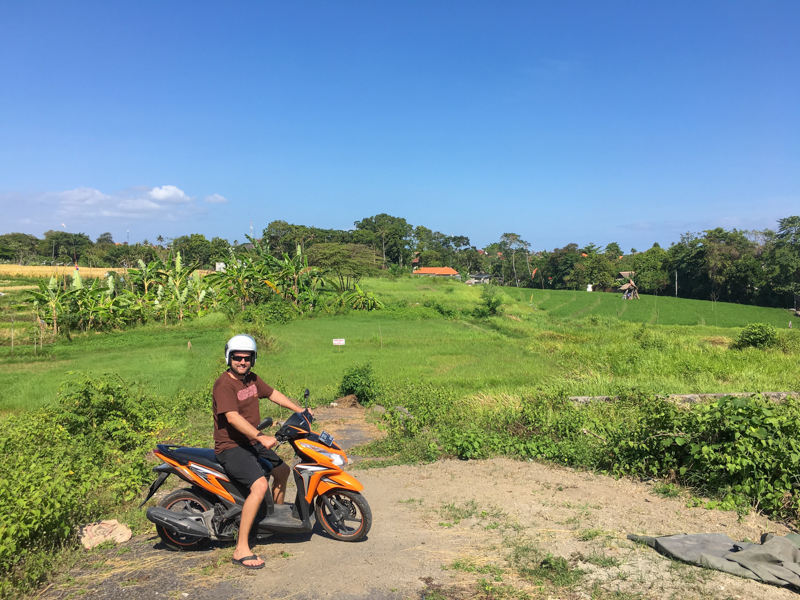 Rent a motorbike or car and explore off the beaten path: There are many beautiful places to discover in Indonesia that aren't frequented by tourists. Renting a vehicle or scooter is the best way to get around and see as much as possible. This is what we always do when we visit and highly recommend it.
Be prepared for anything: The weather in Indonesia can be unpredictable, so always pack sunscreen, insect repellent, and a raincoat no matter what time of year you're traveling.
Learn some Bahasa: Although English is widely spoken in tourist areas, it's always helpful to know some basic phrases when traveling around more remote areas. We learned some numbers and sayings and not only did the locals appreciate it, but we were able to bargain down some deals at the markets!
Try local food: Indonesian cuisine is varied and delicious; be sure to sample as many different dishes as you can while you're there.
Stay away from drugs: It's important to know that if you're charged with possession of drugs, the punishment is death. It's just not worth it.
Relax and enjoy: With its stunning beaches, lush jungles, and friendly people, Indonesia is the perfect place to relax and take it easy. Don't take yourself too seriously here. Have patience and leave your itinerary open to spontaneous adventure.
Indonesia Travel Safety Tips
Traveling Indonesia is generally quite safe, but it's always wise to keep your wits about you regardless. Below, I've included 5 useful tips to keep you safe while traveling in Indonesia.
1. Be aware of the different customs and cultural norms. Be sure to dress modestly when away from the beach, and when visiting any temples. Make sure to avoid public displays of affection.
2. Keep an eye on the animals. There are some dangers posed by animals, such as snakes and spiders. Be sure to always wear shoes when hiking and check for spider webs before entering any buildings or tents.
3. When traveling on roads in Indonesia, be aware that drivers may not always follow traffic laws and that road conditions can be dangerous. Drive defensively, always buckle up your seatbelt, and always wear a helmet when riding a scooter. The amount of accidents we saw while traveling in Indonesia was shocking.
4. Many tourists visit Bali, but it's important to be aware that not all areas are safe for tourists. Stick to well-known tourist areas and don't wander too far off the beaten path.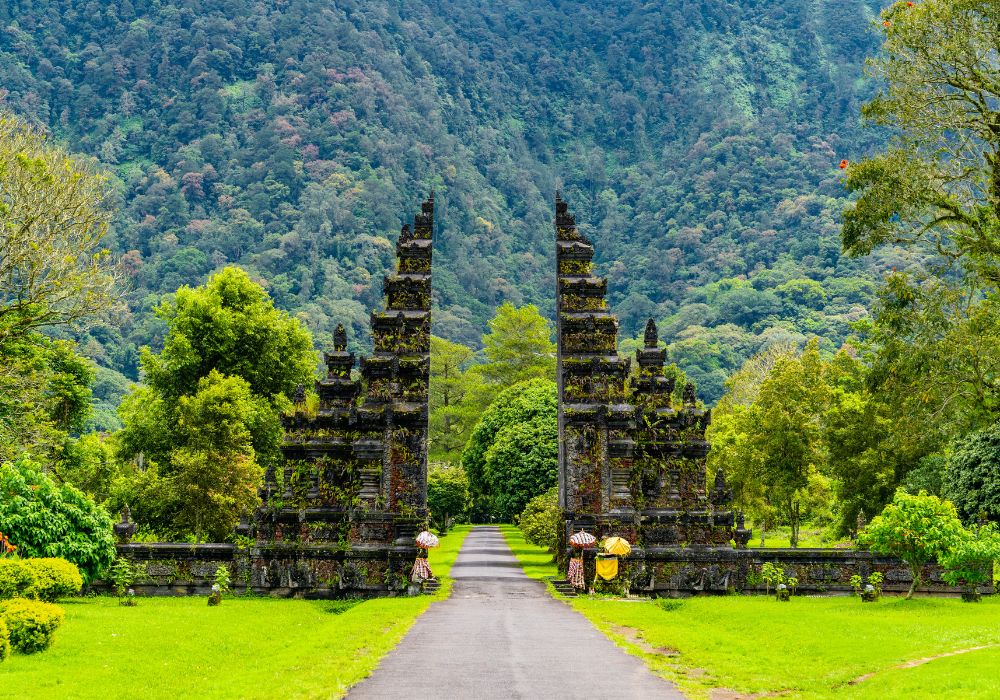 When To Travel To Indonesia
The Best Time To Visit: April-September
While you can technically visit Indonesia at any time, the absolute best time to visit the country is when the weather is still clear, but there are fewer tourists. This means avoiding the uber-peak season of the Australian summer months and the Christmas holidays around December and January.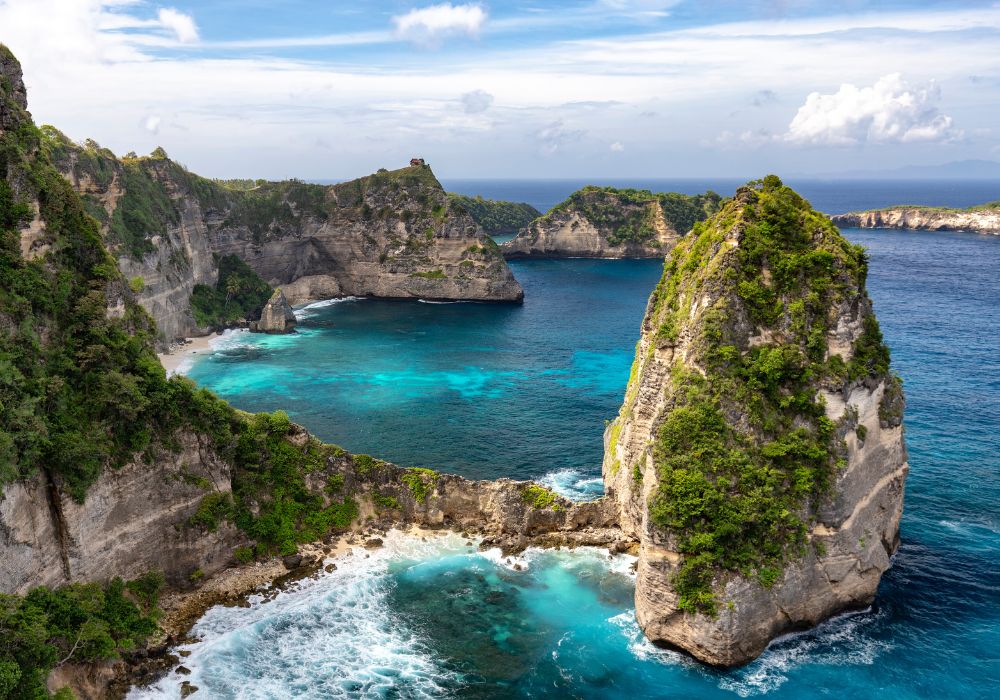 Generally speaking, the best time to visit Indonesia is in the dry season (between the months of April to September), but there are some regional variations to this.
Best Time To Visit Bali
The dry season in Bali is between April and September. During these months the weather is generally characterized by sunny blue skies and little rain.
If you're heading to Bali for your Indonesia vacation, you'll want to go in May-June, or September if you want to have the ideal balance of great weather and fewer crowds. Once October hits, so does the rain.
Best Time To Visit Sulawesi
Because of the strange shape of this island, there are drastically different weather conditions depending on where you are on the island.
In Toraja (on the southern part of the island) for example, the monsoon rains start falling between November and April, whilst the more northern city of Manado and nearby villages experience rainfall year-round and have the driest weather between the months of July and October.
Keep in mind that the temperatures can rise to uncomfortable figures in Sulawesi along the coast, with heights of 34°C. Conversely, the mountains of the island can dip to a brisk 24°C in the winter months.
Best Time To Visit Java
The best time to visit Java is again in the dry season between the months of May and September. At this time the weather is dry and sunny and the days are hot. This is also the best time for mountain climbing in popular destinations like Ijen and the Bromo mountains.
The rainy season here (November to March) has a few intense showers, but the worst of it is usually in the central and western areas, while East Java generally has calmer rains year-round.
Best Time To Visit Sumatra
Sumatra is an enormous island straddling the equator, so it's no surprise that the weather conditions vary a bit across this body of land.
North Sumatra has a more tropical climate with rainfall year-round, while the more rain forest blanketed regions of Bukit Lawang see the highest level of downpour, (most of which comes between October and January).
South Sumatra has a much more defined seasonal climate, with the dry season lasting from April through October, and the wet season between November and March.
Getting Around Indonesia
Getting around Indonesia can be a bit of a challenge, but it's definitely worth it to see all this amazing country has to offer. There are several ways to get around, depending on your budget and preferences.
Planes: Planes are the most expensive way to get around, but they're also the quickest and easiest. If you're short on time or want to cover a lot of ground quickly, then flying is the way to go. AirAsia is the largest airline in Indonesia and has routes all over the country.
Trains: Trains are a great way to see the countryside, and they're also very affordable. The downside is that they can be quite slow, so if you're in a hurry, they might not be the best option. The Indonesian railway system isn't always reliable, so make sure to check the schedule before you buy your tickets.
Buses: Buses are probably the most common way to get around Indonesia. They're cheap and routes connect almost every town and city in the country. Be aware that buses can be quite crowded, especially during rush hour, and that they sometimes make unscheduled stops along the way.
Public Transport: Public transport in Indonesia usually refers to small buses called "bemos" and trains, but there are also a few metro systems in some of the larger cities. Jakarta has two metros: Blue Line and Yellow Line. Bandung has a single metro line that runs from east to west. If you're traveling within a city, public transport is usually your best option. We took bemos all around Indonesia and while they're good for quick journeys, we had to always bargain for our tickets.
Rental Car: Car rentals are available in most major cities, and they're a good option if you want to explore some of the smaller towns and villages outside of the main tourist areas. We rented a car in Bali and drove to Kintamani and around, and always hire a scooter when on any of the islands. Prices start at around 100,000 IDR per day for small cars but keep in mind that fuel is expensive in Indonesia, and you'll likely have to pay for tolls as well.
Taxi/Tuk Tuk: Taxis are available in most major cities, and although they're not always metered, fares are usually quite reasonable. Tuk tuks (bajaj) are a cheaper option, but they can be less than comfortable if you're traveling long distances.
Private Driver: Finally, private drivers are a great option if you want to safely explore off-the-beaten paths or go on day trips from your base location. Prices vary depending on your destination but you can expect to pay anywhere from 500-1,000 IDR per person per day for a private driver with an air-conditioned vehicle.
Our Indonesia Travel Blogs
After living and traveling around Indonesia for over 6 months, it's not surprising that we have a lot of travel blogs and travel videos about this amazing archipelagic nation. Check out our posts below if you want to follow our own adventures through Indonesia.
Indonesia Entry Requirements
Indonesia is a beautiful country with a lot to offer tourists, but the process of obtaining a visa can be quite complicated. Here's what you need to know.
Tourist visas for Indonesia can be obtained from an Indonesian embassy or consulate. The cost of a tourist visa is $35, and it takes between 7 and 10 days to process.
There are a few different types of visas that are available for Indonesia, so be sure to check with the embassy or consulate to find out which one is best for you. The most common type of visa is a tourist visa, which allows you to stay in Indonesia for up to 30 days.
Visitors who hold passports from certain countries are eligible for a visa on arrival (VoA) when traveling to Indonesia. The list of countries changes occasionally, so it's best to check the latest list before traveling.
Currently, there are 77 countries that can apply for a visa on arrival in Indonesia, including all EU citizens, Australia, Canada, USA, UK and New Zealand. Countries that have been recently added to the VoA list include Qatar, Saudi Arabia, and the United Arab Emirates.
To receive a VoA, travelers simply need to present a passport that's valid for 6 months, complete an arrival card, and pay a fee at the airport. You may also be asked to show proof of your accommodation booking, and finances.
The VoA is valid for 30 days and can be extended for a further 30 days once you're inside the country.
Overall, the visa-on-arrival process is simple and easy to follow. It's a great option for visitors from eligible countries who are planning a trip to Indonesia.
More Posts About Indonesia
Travel Resources
WorldNomads
We recommend using World Nomads for your travel insurance needs. They're great for long-term travelers and digital nomads, and have excellent rates & coverage.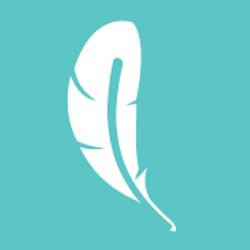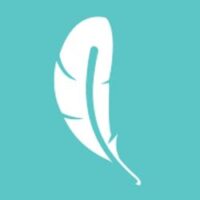 SafetyWing
The best travel insurance for full-time nomads by far. Get awesome rates, and excellent coverage, and sleep easy knowing you're insured against COVID.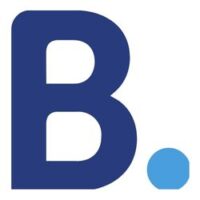 Booking.com
Our top choice for booking hotels and hostels, Booking.com is the easiest-to-use accommodation booking engine and often has the best prices on hotels.