We hate it when we have to plan everything while we're travelling. We find it stressful having to book flights and hotel rooms in advance and decide how long we want to be in a country. Because who knows? Maybe we won't like a certain place and will want to leave early, or, maybe we'll love it and want to stay longer. That's one of the joys of not having a schedule or a plan, we can come and go as we please.
However, we made a massive mistake by not planning and therefore ended up booking our trip to the Philippines over Easter. We didn't realize how early the holiday was this year and found ourselves travelling in a very Catholic country during this time. Many, many Filipinos live overseas and at Easter those people come back to their home country to visit family and friends. This means that everyone will be moving around; flights, boats, buses and hotels are full and prices have skyrocketed for the holiday time. So, some planning needed to happen asap when we got here. We found ourselves in Manila at the internet cafe for hours and hours trying to book rooms on different islands and trying to find cheap flights to get us around. We ended up figuring everything out.
But still, for us, the Philippines has been a complete and total gong show. There's no other way to describe it! Anything we want to do hasn't worked out. Everything from the start has been a mess. We arrived not in Manila, but outside the city in Clark. We booked this trip over Easter. We wanted to extend our visa at the airport in Clark, but the cashier or someone to deal with the money wasn't there, so we couldn't. Because we arrived in Manila on a Friday, we had to wait for the weekend to be over and for the Embassy to open on Monday, therefore wasting a lot of time in a big city.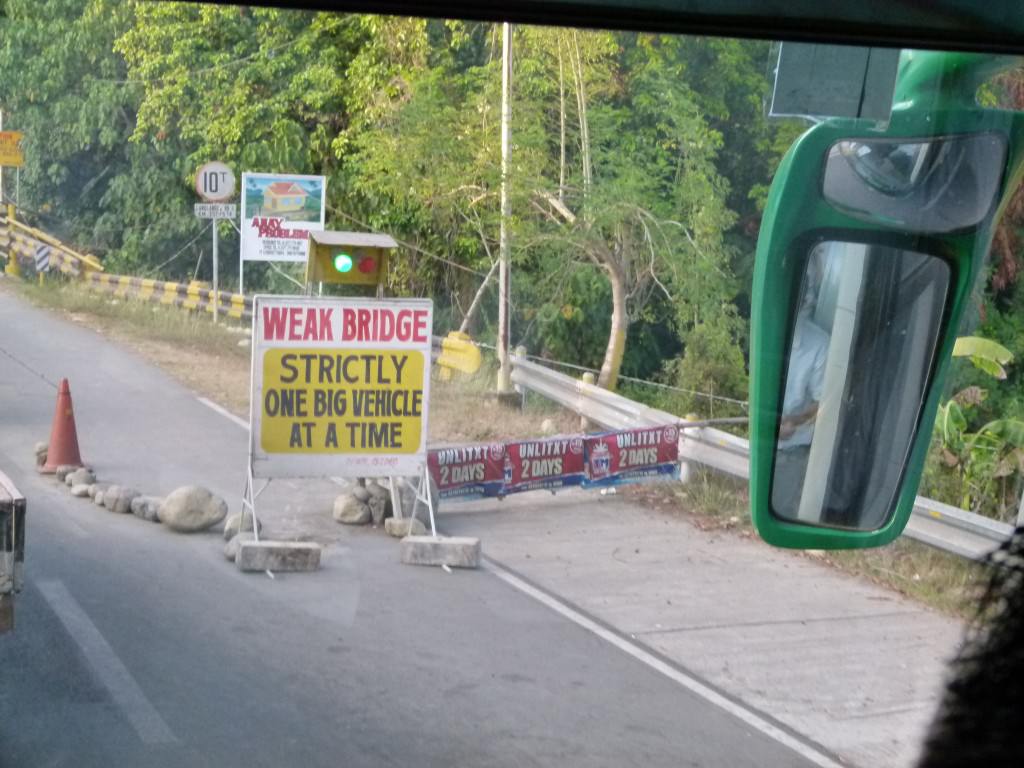 We took a bus from Manila to Vigan on the Tuesday after getting our visas back (we had to pay extra to have them on a rush, there was no way we were spending another 7 days in that city!) The bus was great, had a/c, comfortable seats and the driver even gave us tourists the "observation" seats, right at the front. There wasn't much to observe along the way though, just that every city, big or small, had a Jollibees, Chow King & McDonald's. Those 3 major fast food chains are everywhere here. We arrived in Vigan after an 11 hour bus ride. A very long day.
Vigan is one of the oldest towns in the Philippines and during the Spanish rule, was a very important political and military centre. The old town, which is a World Heritage Site, was a beautiful area, streets were blocked off from traffic, horse and carriage roamed the cobblestone streets and the old Spanish and Chinese colonial architecture was fascinating. Long before the Spanish arrived, the Chinese came to Vigan to help it become a trading port. Silk, porcelain, gold, beeswax and mountain products were traded amongst people. Many people from China arrived in Vigan and intermarrying with the Filipino people began. The bloodline that the people of Vigan are known for is called Biguenos…a mix of Chinese and Filipino blood.
We stayed in Grandpa's Inn, which was a beautiful old home built in the early 1900s. The rooms were nice with a bathroom inside and the traditional sliding capiz-shell windows were an interesting touch. Our hotel was in a perfect location right near the cobblestone streets where no traffic is allowed.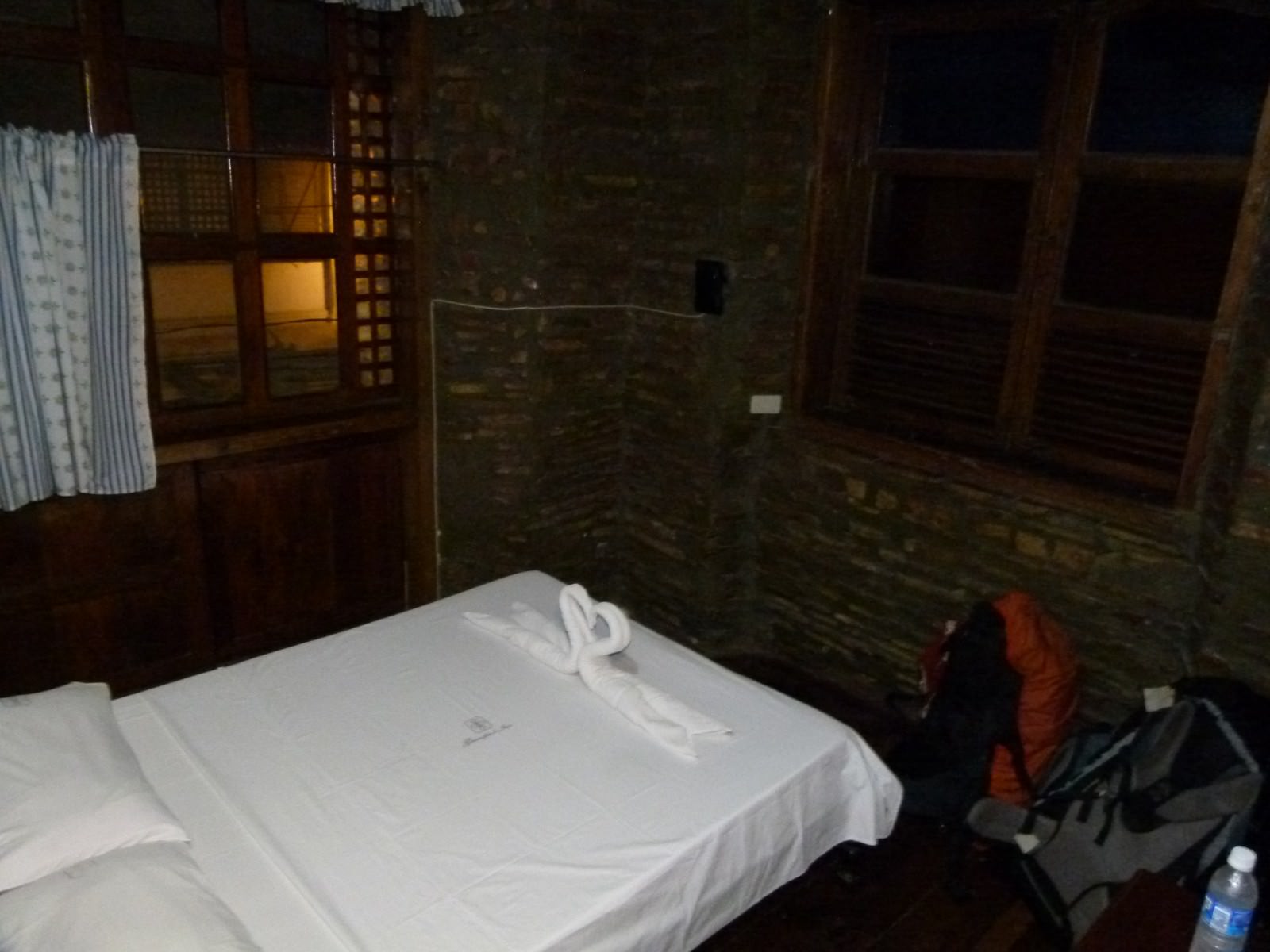 We ended up making our way outside of the traffic-free zone and that was a mistake! Vehicles were everywhere and the typical trio of fast food joints lined the streets. We left that immediately and went back to the quieter area. We meandered down the streets and looked at the architecture; we found some great little local joints to eat at and when the weather cooled down in the evening, chairs and tables would be set out on the streets for dinner. Our favourite food was the empanadas sold at the night market. Tortilla made of rice flour was stuffed with cabbage, egg and garlic sausage, deep fried and served with a vinegar and shallot sauce! They were delicious and only cost 75 cents each.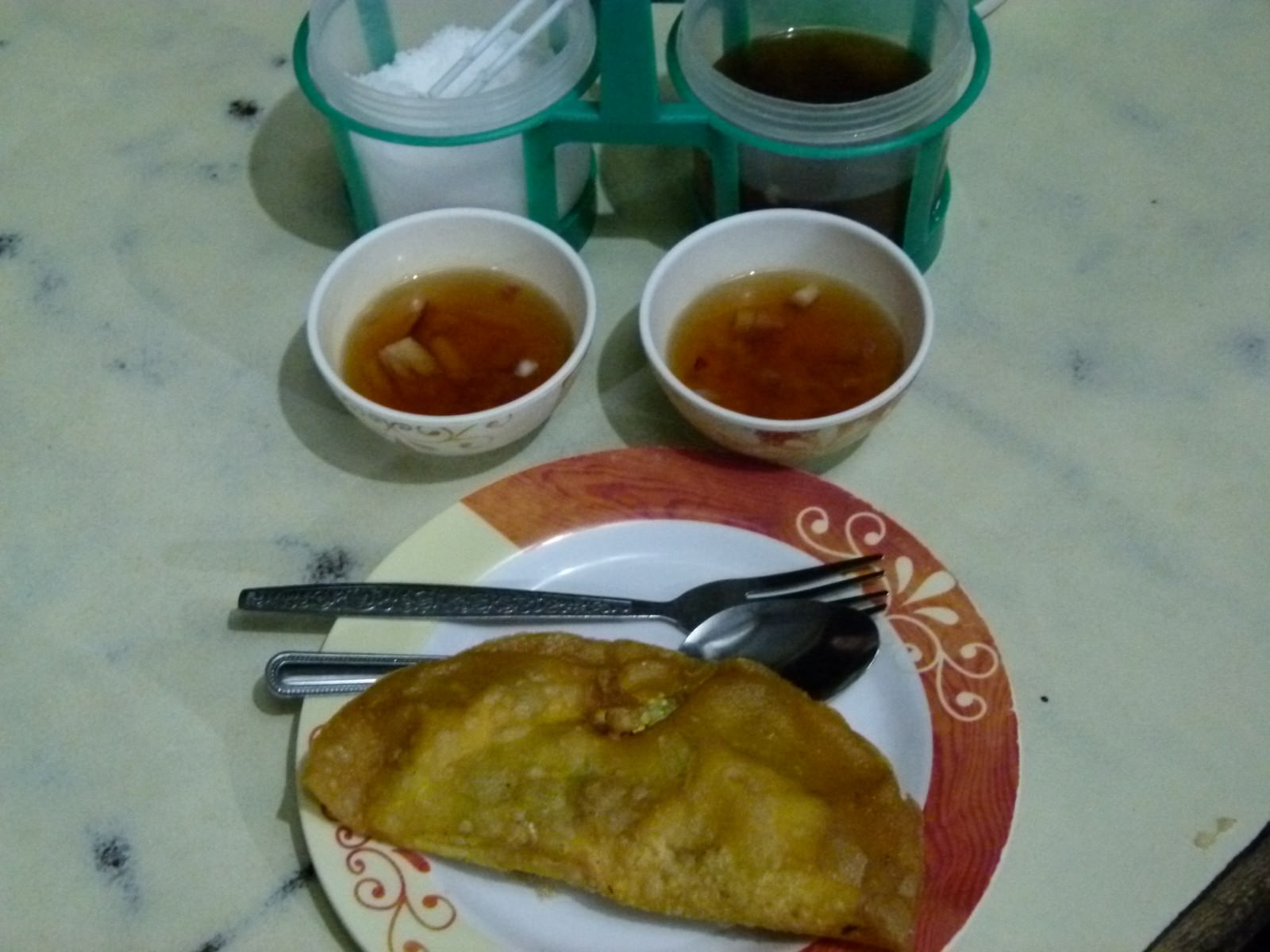 After spending 2 nights in the city, we were on our way to the see the amazing UNESCO World Heritage rice terraces of Banaue.
Like This Article? Pin it!