Due to ever-growing cities and the parasitic urbanization of natural lands, it can be hard to find remote destinations these days. Luckily, there are still some places where the natural beauty of untamed wilderness is all you can see for miles.
Here are some of the top locations for backpackers looking to get as far away from civilization as possible.
Lake Baikal, Russia
Baikal is the oldest and deepest freshwater lake in the world. It stretches 400 miles through south-eastern Siberia, just north of the Mongolian border, within the cleft where Asia is splitting apart. This split will become an ocean in many years to come.
Stunning Sights
Seals frequent the waters and rocky sides of the lake, basking in the open sun to watch visitors meander by. Olkhon Island is home to a rock formation, which used to be a cave, known as Shamanka Rock. This site was once the place where shamans carried out sacrifices to the spirits of the island.
To this day, people continue to visit to experience its beauty and captivating history.
How to Get There
Lake Baikal is a breathtaking destination surrounded by the Siberian taiga forests and large snow-capped mountains. However, it is not the easiest place to reach.
The closest international airport is located in Irkutsk, which is also a stop on the famous Trans-Siberian Railway. From there, backpackers can travel to the nearby town of Listvyanka and hop on the Great Baikal Trail, which is still being completed by residents of the surrounding towns.
This will take you around the lake shore – a trek lasting about three days – to the village of Bolshoye. There are places to camp along the way, as well as homestays, if the weather proves unbearable.
Alternatively, to get to Olkhon Island, you can take a 7 hour bus / van ride for about $20 from Irkutsk to the ferry terminal. The ferry takes about 20 minutes to arrive at the island. Once on the island, the bus (van) will take you to your guesthouse.
Check out Nikita's Homestead which includes room and board. This is the most "happening" place on the island.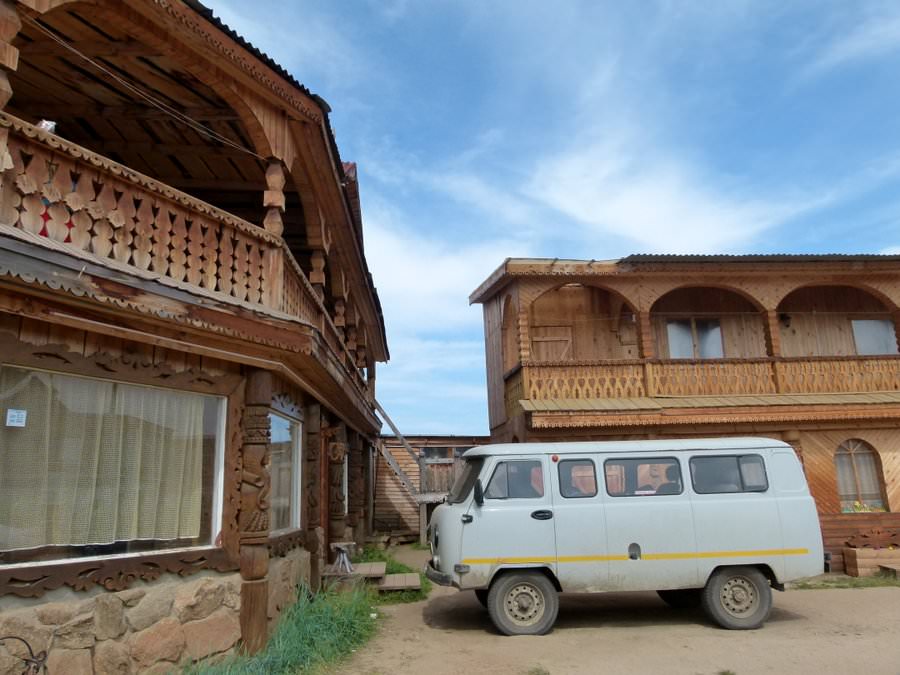 Svalbard Archipelago, Norway
Located in a series of islands far above the Norwegian mainland, Svalbard is home to prowling Polar bears and nimble Arctic foxes. It sits far above the Arctic Circle and is inhabited by villagers who just love to interact with international visitors.
Stunning Sights
Here, travelers can experience the Midnight Sun. "Between late May and mid-August, nowhere in the country experiences true darkness," reports Lonely Planet. In Trondheim, for example, "the first stars aren't visible until mid-August."
Fata morgana is an unusual phenomenon that many parts of the world will never experience.
"The clear and pure Arctic air ensures that distant features do not appear out of focus. As a result, depth perception becomes impossible and the world takes on a strangely two-dimensional aspect, where distances are indeterminable," Lonely Planet explains.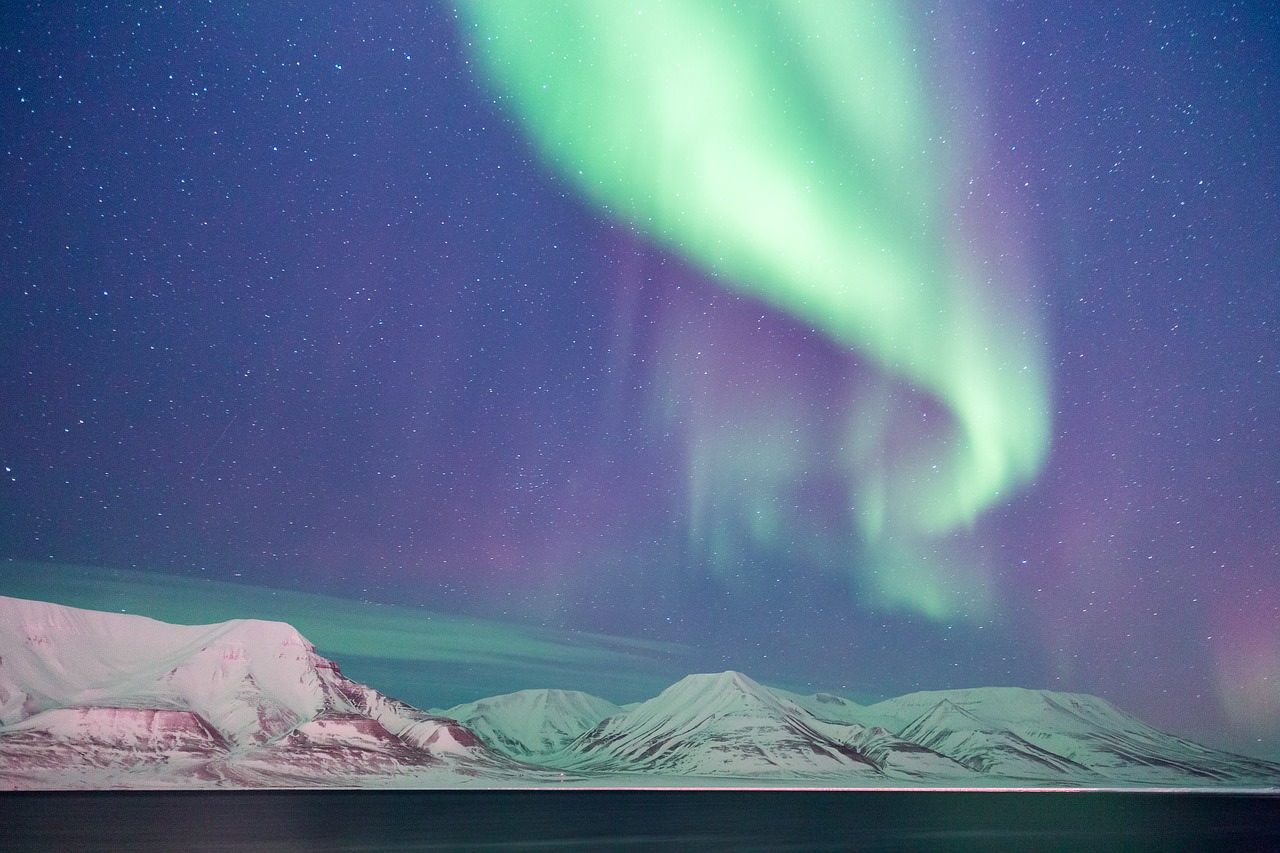 How to Get There
Traveling to the archipelago is easiest by flight from Oslo, Norway to Longyearbyen in Svalbard, Norway. From this tourist town full of friendly locals, there are hardly any roads which lead elsewhere. For this reason, locals and travelers alike must rent snowmobiles or boats to travel to distant towns.
For backpackers, it is best to pick a warmer season for travel or go with an experienced backpacker who knows how to brave the arctic winters. Blogger Stevie of Stevie on the Move shares his experiences in Svalbard and gives tips on how to save money and where to stay during the trip.
Torres del Paine — Chile
This expansive national park, full of wildlife and extravagant landscapes, is nestled high above the Patagonian steppe. This land was a sheep ranch long before it was converted into a park for travelers.
Here you'll find glacier lakes, incredible hiking trails, endless forest and roaring rivers. The scenery here truly is spectacular.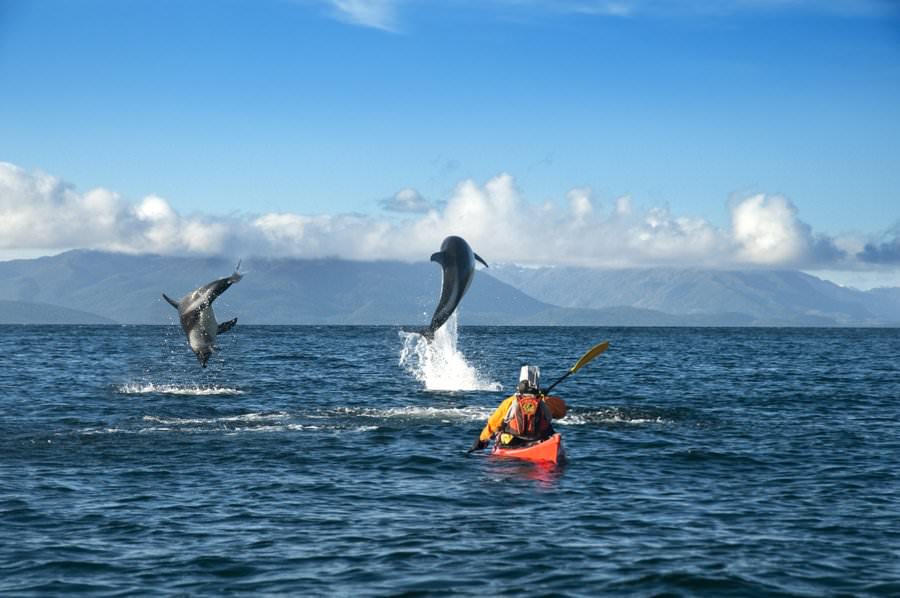 Stunning Sights
Aside from the towering steppe and park itself, this area holds a beauty unique to Chile. The crystal clear Lake Nordenskjold sits before the Salto Grande waterfall. Many visitors venture here to take in the pristine landscape created by this large body of water.
Lake Pehoe is another popular trek due to its breathtaking view of the mountains of Cuernos del Paine.
How to Get There
This circuit is located in Patagonia, just Northeast of Punta Arenas. It stretches between the Los Andes Mountain Range and the Patagonian Steppe in Ultima Esperanza Province. It is easiest to purchase a plane ticket and fly to Punta Arenas – or take a bus from Puerto Montt, near Santiago, to Punta Arenas.
Here is a detailed guide on how to arrive at your destination. Keep in mind that because this is such a rugged destination, there is some outdoor gear that you'll need to pack with you.
Laugavegurinn Trail — Iceland
Iceland's southern highlands attract adventurers from around the world – but why? According to Jennifer Pharr Davis of National Geographic, the highlands contain "lava fields, cross-glacial streams, and traverse breathtaking landscapes with geologic features that include hot springs, volcanoes, glaciers, and mountains in hues of pink, purple, blue, green, and yellow."
Stunning Sights
This 49-mile-long trail allows trekkers to experience Iceland far away from the major cities and towns. It connects two nature reserves: Landmannalaugar and Thorsmork.
Along the way, trekkers will see mountains, pristine countryside, and a world devoid of urbanization. For ideas on how to plan this hike, check out this article for distances and accommodations (such as huts).
To learn how to travel here on a budget, check out this article by backpacker and Frugal Frolicker Lindsey.
How to Get There
It is only possible to do this hike from mid-July to mid-September, since other months are typically too snowy. You can begin in Reykjavik and travel to Landmannalaugar by riding a Reykjavik Excursions bus.
Lindsay details the entire process here, as well as prices.
Mount Rinjani — Indonesia
Located on Lombok Island in Rinjani National Park, this large mountain and active volcano is surrounded by lush rainforests. It is considered an incredibly difficult trek to the top, and many advise you to hire a guide to take you through the maze of forests.
However, it is possible to do without someone leading the way. Plus, this will give you the option to take it slow and really take in the scenery.
Stunning Sights
Indonesia is an exotic location full of wild animals, such as the proboscis monkey, Sumatran tiger, and pygmy elephant. There are numerous colorful birds to see, as well as reptiles and wild pigs. The rainforest is a mini world in itself when it comes to the creatures that inhabit it.
Indonesia's waterfalls are also an extravagant sight to behold. While it may be a good idea for you to mark their locations on a map before you set off, rest assured that they're easy to stumble upon if you are exploring without a guide.
There are numerous volcanoes in Indonesia, but Mt. Rinjani is one of the most popular ones to visit. You can hire a guide at your hostel or guesthouse, or go through a tour agent. Or, If you have a proper map and have sourced local advice and information, you can do the trek independently.
How to Get There
There are flights from Bali, Jakarta, and Surabaya, as well as from Singapore to Lombok. (Lombok is the island where Mount Rinjani is located.)
To get to Indonesia from surrounding countries, you can check out AirAsia.com for budget flights. If you fly into Bali, you can take a ferry boat over to Lombok, or a flight.
Remember: Most of these landmarks are accessible with the right gear and mental attitude. Just remember not to be mindful and responsible. Do everything in your power to avoid destroying the natural flora around you, and keep the trails beautiful and serene for future hikers.
Author's Bio:
Bree Weidman is a Marketing Specialist for Tokio Marine HCC – MIS Group, a full-service insurance organization offering domestic short term and travel medical insurance products to international travelers worldwide.
Though she's been writing her entire life, Bree has been a contributing author to the MIS Group blog for about a year now, covering topics paramount to global adventurers: health, safety, culture, and insurance, to name a few. When Bree isn't writing, you'll likely find her daydreaming about her next international vacation!
Like this post? Pin it!
Disclaimer: Some links in this article are affiliate links, which means that if you purchase through them, we receive a small commission. This will never cost you extra and in many cases you receive a special discount. We appreciate your support!