Almaty is a spectacular city. The instant we arrived there, we knew we'd have a great time. It's a university town with lots of young people and it's apparent that there's some oil money in this city as well. Nice buildings are everywhere, nice cars cruise along the streets, the people are very nicely dressed and, well, nice!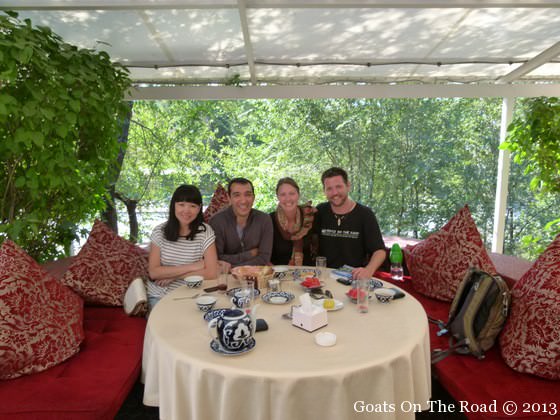 We took our time here and decided to not really make any plans for our days. We knew there were a few key sights that we really wanted to see, but we also spent some time just wandering around aimlessly.
Here's our list of the Top 10 Things To Do In Almaty:
1. The Arasan Baths. This beautiful bathhouse is the perfect place to spend a couple of hours. Known as the best bath house in all of Central Asia and for good reason! The marble bathing area is gorgeous and the facilities are spotless. There are separate sections for men and women and you can shower, enjoy a steam and sweat it out in a variety of saunas. The option for massage is also available. (The cost is 1,500KZT on Mon – Fri and 2,000KZT on Sat and Sun.)
2. Panfilov Park. This park is named after the Panfilov Heroes, a group of 28 soldiers from the Almaty infantry unit who died in 1941 fighting off the Nazis. The park is a great place to relax with a book and an ice cream cone, especially in the hot summertime! (Free)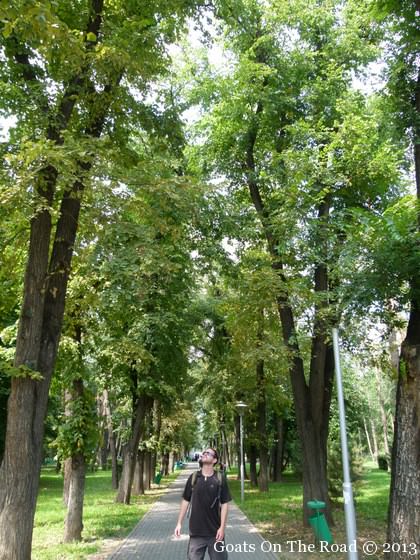 3. Zenkov Cathedral. Located at Panfilov Park, this colourful cathedral was built in 1904 and is a functioning Russian Orthodox Church. The frescoes on the inside are beautiful and the outside is stunning as well. (Free)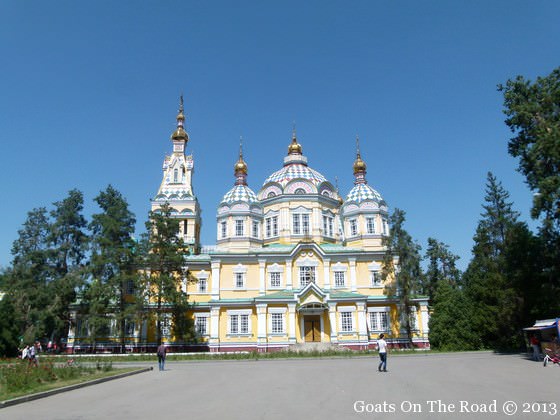 4. The Green Market. One of our favourite things to do in a city is visit the local market! This particular place is teaming with fresh fruit, all kinds of meats, nuts, clothing and household items. Not only are the fresh foods delicious, but the vendors are from all over Central Asia and are really friendly. (Free…unless you buy something!)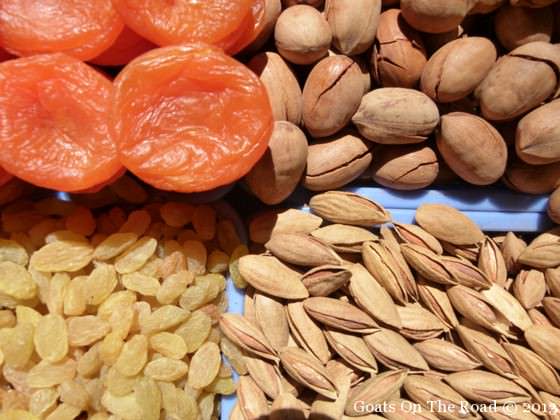 5. Central Mosque. This mosque is the largest one in Kazakhstan and can be visited every day except for Fridays. Note: women must cover their arms, legs and heads here. (Free)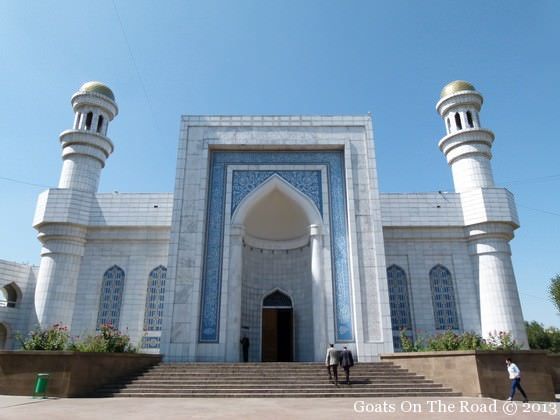 6. Wander around the Pedestrian Street. A great time to visit this area is around sunset when most people are out and about. There are people selling goods on the streets, musicians and best of all, no cars! (Free)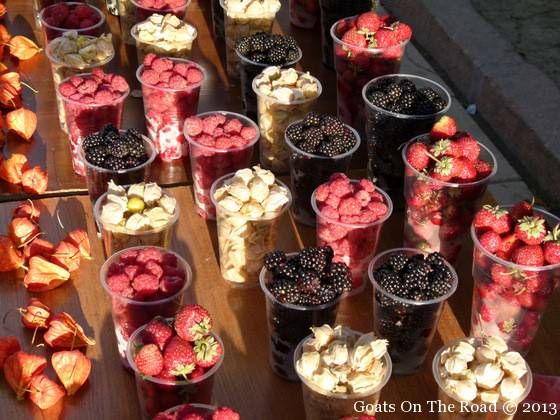 7. Big Almaty Lake (Ozero Bolshoe Almatinskoe). Just a 30 minute drive south of Almaty lies the stunning Zailiysky Alteau Mountain Range. There are many options here for hiking and lots of places to enjoy a picnic. One of the most beautiful spots is the Big Almaty Lake (it's only 1.6kms long). The colour of the lake can be green, turquoise or even a gray'ish colour depending on the time of year. The forest is stunning and it's a great place to get some fresh air! (Reach by: Bus 28 goes from the roundabout at Al-Farabi and Navoi up Dulati street, from there you'll have to hike about 15kms to the lake; or take a taxi from the city for about 2,000KZT, or by Private Vehicle. 200KZT park fee)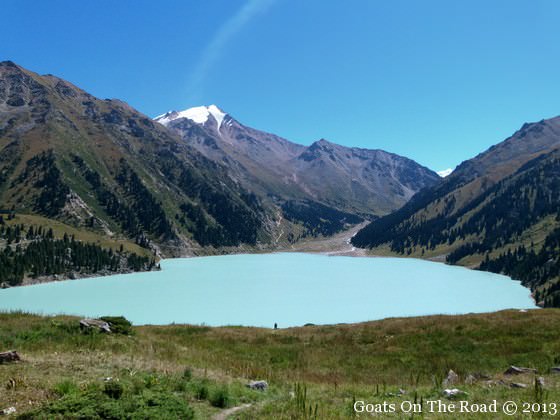 8. Medeu Ice Rink and Chimbulak Ski Resort. These 2 spots make for a perfect day trip out of the city. During the winter you can put on some skates and skis and in the summer it's a great place for hiking around the valleys, or just a great place to have lunch and a beer…while enjoying some spectacular views. (Medeu: 800KZT admission. Chimbulak: Day ski pass 5,000KZT, one lift ticket 600KZT, return gondola ticket from Medeu to the top of the mountain at Chimbulak 2,500KZT. Take bus #6 and #6A from Dostyk street, they run every few minutes. It's a 30 minute bus ride up to Medeu.)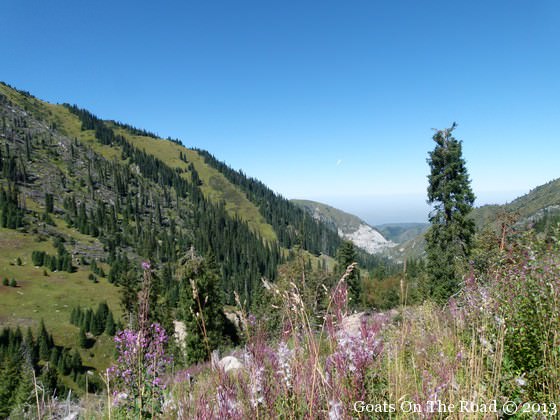 9. Visit Kok-Tobe. At 1,100m above sea-level this is the place to go for great views of Almaty city down below. Once at the top, there are lots of things to see and do. Chill out at one of the restaurants, buy some souvenirs, enjoy some rides, go up the climbing wall and have a look at the bronze statue of the Beatles! (There are 2 ways to get here: take the cable car from Dostyk & Abay Aves. – 2,000KZT or take bus 95 or 99, 80KZT to the terminus. From there, take a shuttle bus to the top of the mountain 500KZT.)
10. Go to the Opera/Ballet. Almaty has a really good music and theater scene. Check out the Philharmonic, the Abay State Opera or the Ballet Theatre. There are three or four performances a week and if you have a midrange budget, it makes for a great evening out on the town. (www.gatob.kz costs vary from 400-1700KZT)
There are so many things to do in this chilled out city, we couldn't name them all. An extra thing to do (#11) is to just meander around, mingling with the local people and indulging in the fresh seasonal fruits and local food! Enjoy your stay in Almaty, we sure did.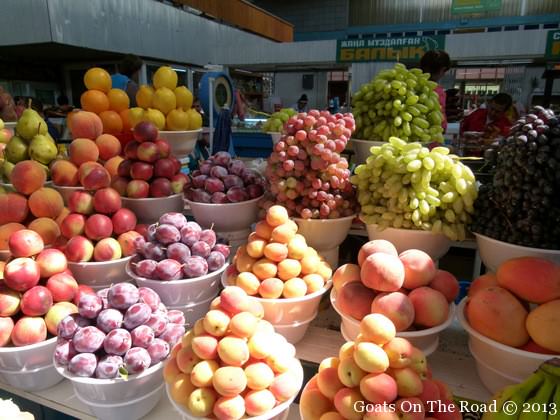 Have you been to Almaty before? Did we miss anything? Let us know below!
Like This Article? Pin it!