With so many incredible and unique things to do in Mexico City, it can sometimes be hard to know where to start. I've pulled together this list of the best Airbnb experiences in Mexico City, to help you get the most out of your time there.
Mexico City is one of the most exciting, varied and interesting cities in the world. From exploring ancient ruins to learning about traditional Mexican cuisine, there's something for everyone in CDMX.
Earlier this year, I spent time living and working in Mexico City, and I know the place pretty well. All of the activities listed in this guide are classic Mexico City experiences, and each will give you a fascinating insight into this iconic city.
Map Of Mexico City Airbnb Experiences
Click the below map to open an interactive version of the map on Airbnb.com where you can locate and book each Airbnb Experience in the city.
Best Airbnb Experiences in Mexico City
All of these Airbnb experiences in Mexico City are run by English-speaking guides. Each one has excellent reviews and would be a perfect addition to any Mexico City itinerary.
1. Authentic Mexico City Street Food Tour
Mexico City is known for its amazing cuisine and is home to some truly incredible street food. When I lived in Mexico City, I ate a lot of street food, and it's one of the things I miss most about the place.
One of the best ways to experience Mexico City's wide-ranging street food scene is to go on a street food tour, and this one is up there with the best Airbnb experiences in Mexico City.
Here you will sample some of the city's most iconic street food dishes, including traditional "antojitos", tamales, churros, and plenty of tacos. This is definitely one of the best Airbnb experiences for foodies.
The tour takes place in a few different areas of the city. Your host will accompany you on the Metro to get to each place, and also teach you a little about Mexico City's extensive public transport system, so you essentially get two different tours for the price of one! Click here to book.
2. Explore Local Markets
There are many vibrant local markets dotted throughout Mexico City. Plenty of locals shop at these markets regularly, and exploring a few of them is one of the best cultural experiences you can have whilst in Mexico City.
On this unique tour, you'll explore some of the best markets in the city, including the La Merced and San Juan markets.
You'll sample some authentic Mexican food and drink, including mole, tacos, chapulines (fried grasshoppers – just try them, they're actually surprisingly tasty!), mezcal, and a range of fresh locally grown fruits and vegetables.
Your guide will also show you around areas of the markets selling medicinal plants and various items connected with traditional religious and cultural practices, as well as teaching you about the significance of some of these to Mexican culture. Click here for more information.
3. Small Group Architecture and History Tour of Mexico City
Mexico City has a long and fascinating history, and the best way to learn about this is by taking a historical walking tour of the Centro Histórico.
This is a very personal tour, and group sizes are limited to a maximum of four people. Your guide will show you the most important classical sights in the historical center of CDMX, and teach you about the complex history of this unique place. The tour also includes a complimentary drink at the end.
This is also one of the best Airbnb tours in Mexico City for fans of architecture. You'll see buildings constructed in a large range of styles, including pre-Columbian (i.e. "Aztec"), baroque, neo-classical, neo-gothic, art nouveau, and art deco. Click here to learn more.
4. Vegan Taco Tour
While street food in Mexico City tends to be fairly meat-heavy, this is a perfect food tour for vegans, vegetarians, or just those looking to try something a little different from your usual taste. You'll explore the famous Roma district, which is one of my favorite areas in the city, and home to some of its best food.
On this tour you will visit a traditional tortilla maker and learn about the production of this important staple of Mexican cuisine. From here, you'll visit several different taquerías (taco shops) showcasing vegan takes on classic tacos from all over the country.
Your guide will teach you about the different styles of tacos from various regions throughout Mexico, as well as a bit about the history and traditions of these regions. It's another great Airbnb experience for foodies – vegans and non-vegans alike. Click here to book.
5. Off-The-Beaten-Path Mexico City Cycling Tour
If you'd like to get off the beaten path and explore parts of Mexico City that most other tourists often miss, this is the tour for you. You will explore the vibrant neighborhoods of Santa María la Ribera & San Rafael by bike in a small group of up to four people.
Here, you can sample some unique food, taste traditional ancestral drinks, and get to know a side of the city that many people never get to see.
When I lived in Mexico City, I loved exploring the wealth of diverse neighborhoods, in addition to the city's more touristy areas. Colorful Santa María la Ribera and San Rafael were two of my favorites, and I'm sure you'll have a fantastic time on this tour! Click here for more information.
6. Make Tacos "al Pastor" With a Chef
Perhaps the most iconic dish of Mexico City, tacos al pastor are up there with my favorite foods of all time. You should definitely try these during your time in CDMX. Or even better, make them yourself!
In this taco cooking masterclass, hosted by a professional chef, you'll first visit a local market in the Guadalupe Inn district to buy the essential ingredients and spices.
Then, you'll head back to the host's home and learn how to marinate the meat and make your own salsas, guacamole, and tortillas. Finally, you'll assemble your creation, and feast.
Note: Tacos al pastor are traditionally made with pork, but it's also possible to arrange for you to make chicken or vegetarian versions if you prefer.
This is one of the most fun and top-rated Airbnb experiences in CDMX. Click here to book your place now.
7. Explore Teotihuacan With an Archaeologist
Dating from around AD 600, the ancient ruined city of Teotihuacan is one of the most incredible places I have ever been. It's among the world's most impressive archeological sites, and a visit here is an absolute must during your time in Mexico City.
At its height, Teotihuacan was once capital of one of the most powerful civilizations in Mesoamerica. Its inhabitants included a range of different people and cultures, including Mayans, Zapotecs, and Mixtecs, and the huge variety of architectural styles and art found here is truly unique.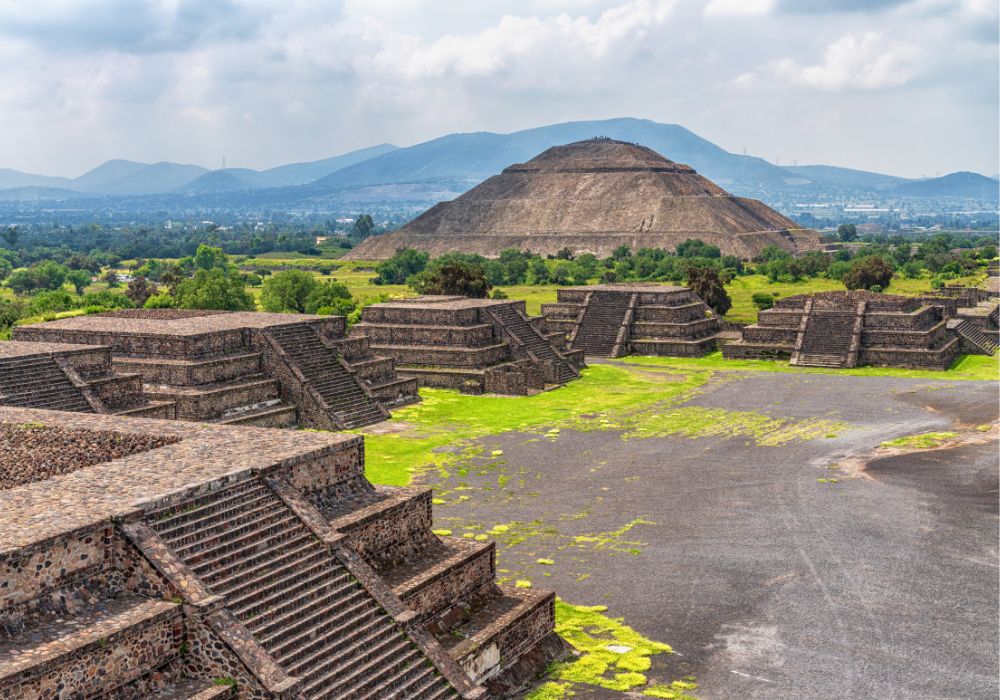 The ruins are located 50 kilometers north of modern-day CDMX, and the easiest way to get there is to take a guided tour. On this Mexico City Airbnb experience, you'll travel to the site and be shown around by an archaeologist, who will teach you about the history of this incredible pre-hispanic city.
Highlights include the Pyramid of the Sun (one of the largest pyramids in the world), the Temple of Quetzalcóatl, the Causeway of the Dead, and the Temple of the Moon (my personal favorite). Click here to book.
8. Xochimilco All-Inclusive Experience
Xochimilco is an area in the far south of Mexico City that's known for its historical canals, which the pre-Columbian Mexica (or "Aztec") people used to transport various goods to and from the city.
Today, it's a popular place with locals and tourists alike, who float along in colorful boats, drinking and generally having a great time. It's fairly touristy, but definitely one of the most fun experiences in Mexico City.
On this all-inclusive tour, you will visit the market in Xochimilco and take a boat ride along some of the ancient canals. The experience includes a range of traditional Mexican food (including veggie options) and beers (or soft drinks), as well as transport to and from Xochimilco. Click here for more information.
9. Watch a Lucha Libre Match
Watching a Lucha Libre (Mexican wrestling) match is one of the best things to do in Mexico City at night and one of the most quintessential Mexico City experiences that you can have.
Lucha Libre matches are loud, over the top, and always entertaining. The wrestlers wear colorful costumes and face masks, and the stadiums are usually packed.
There are many Airbnb tours in Mexico City that include tickets to the Lucha Libre. This is one of the top-rated and best-reviewed options. It includes tickets, Mexican snacks, beers and mezcal, and the chance to meet a professional Lucha Libre wrestler in the flesh. Click here to learn more.
10. Night-Time Tacos and Mezcal Crawl (One of My Favorite Airbnb Experiences in Mexico City)
Tacos and mezcal are two of my favorite things to eat and drink in Mexico, and this tour includes both. Led by passionate taco and mezcal aficionados, you'll explore the Roma district and sample some of the tastiest tacos and mezcal in the city.
If you're not familiar with mezcal, think of it as tequila's smokier, more complex cousin. And even if you have tried it before, there are so many different styles, with wildly varying flavors and aromas, that you're sure to taste something new on this tour.
This is one of the best Airbnb experiences in Mexico City for solo travelers, as well as those traveling with others. Click here to book.
11. Learn About Mexican Chilli Culture
Chili is an important ingredient in most Mexican cuisine and, as a result, occupies a special place in Mexican culture.
On this tour you will learn about Mexican chili culture, and the huge variety of different chilies that are grown, eaten, and loved throughout Mexico. You'll visit the famous Jamaica Market and see the colorful range of chilies they have on offer.
Your host will teach you how to make traditional salsa using various dried chilies and you'll also get to taste a mole made with an incredibly rare chili, as well as a spicy dessert that also incorporates this popular hot pepper. Click here for more information.
12. Botanical Tour of Mexico City
When I first came to Mexico City, I was surprised by how green large areas of the city are. In fact, CDMX is one of the leafiest capital cities in all of Latin America.
This is a really unique tour that explores Condesa and Roma, two of the most beautiful neighborhoods in the city. Your knowledgeable guide will show you some rare and hidden botanical gems, and teach you about their history, characteristics, uses, and importance.
If you're looking for Airbnb experiences to join in Mexico City that are a little different, this would be an excellent choice. Click here to learn more.
13. Discover Frida Kahlo's Coyoacán
The famous and iconic Mexican artist Frida Kahlo spent most of her life living in the Coyoacán neighborhood of Mexico City. To learn about this beautiful, historic district, and its most famous former resident, check out this excellent bicycle tour.
You'll visit the top sights of Coyoacán, seeing its notable landmarks, colorful street art, and vibrant markets. Along the way, you'll taste some delicious food and have the chance to capture beautiful photos of this attractive area.
The tour also includes queue-jump tickets to the Frida Kahlo museum, housed inside La Casa Azul (the Blue House), where Kahlo was born, lived, and died. Many of the rooms in the house have been left as they were in the 1950s, and contain a collection of Kahlo's artwork, photographs, and personal effects.
The museum is one of the most popular in Mexico City and gives a fascinating and unique perspective of the life and work of this unique and important artist. Click here to book.
14. Go to a Futbol (Soccer) Match
Many chilangos (residents of Mexico City) are obsessed with soccer (futbol, in Spanish), and so going to watch a live match is one of the most authentic local experiences you can have here.
Joining this Airbnb experience is one of the best and easiest ways to go to a game. Depending on the dates you book, it will be at either the Estadio Olímpico Universitario or the (legendary) Azteca Stadium. Either way, the atmosphere is sure to be electric and the experience unforgettable.
As well as tickets with good seats, this experience includes transport from most locations in Roma, Condesa, Chapultepec, Reforma, or Polanco, pre-match drinks, and food. Click here for more information.
15. Visit the Best Bars in Mexico City
Mexico City has many fantastic bars, and I visited as many of them as I could when I lived there. One of the best ways to enjoy several of the city's best bars is to go on a guided bar tour.
This is one of the best bar tours in Mexico City. Your host will take you to several amazing venues, each with a different vibe and ambiance, including at least one "secret" bar that most visitors don't know about.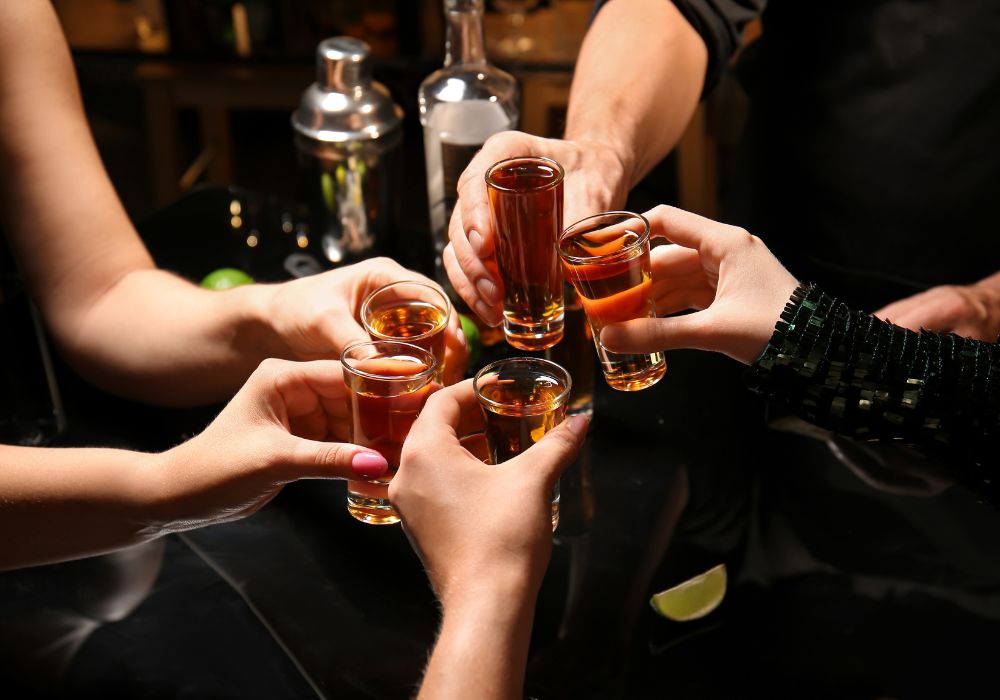 You'll get to sip on some of the best drinks in Mexico City, and also learn about the city's nightlife culture, and possibly even make some new friends along the way. Click here to book.
Mexico City Experiences: FAQs
Here are some answers to commonly asked questions about these fun experiences in Mexico City.
In Closing
Taking guided trips and joining group tours is often a fantastic way to get to know a destination, and Mexico City is no exception.
These are some of the best Airbnb experiences in Mexico City. However long you have to spend in CDMX, I'd encourage you to do at least one of these experiences during your stay.
Like This Article? Pin it!