Our first few days in Valladolid were jam packed. We visited art galleries, churches and watched the outdoor theatre performance of Momentos Sagrados Mayas, but we still hadn't seen any cenotes! So, we popped into MexiGo Tours to see what they had to offer. The owner, Toon, was super friendly and showed us all of the different day trips available. We decided on the cycle tour around the city and signed up for it on the following day.
I know, tours are not usually our thing, but this wasn't an ordinary tour. We were with just 4 other people and a very friendly and knowledgable guide. We were planning on just renting a bike and taking ourselves out to the cenotes, but after getting to know our guide, Juan Carlos, and learning so much about Maya culture, we were happy we went for the tour.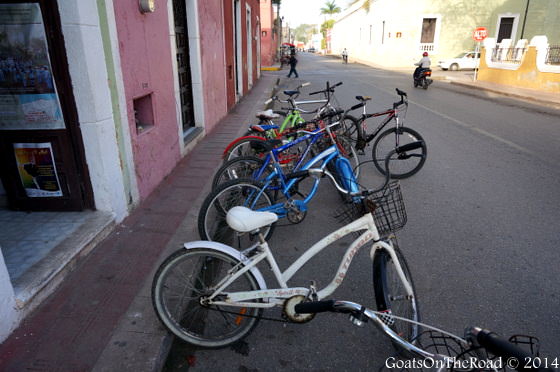 The cycle trip cost just over $30 and included the guide, bike rental, lunch and light breakfast. Pretty good deal! We rode for a total of 15 kms and we were able to see quite a bit of Valladolid and the surrounding countryside. We started the day off in the market, which we had already seen on our day of cooking tamales, then we headed to San Bernardino Convent, Oxman Cenote, the Maya village of Dzitnup and then back to Valladolid.
The full day took us from 9 am to about 2:30 pm and we were actually pretty tired by the end of it… a bit out of shape I guess! At the end of the trip we were back in the office where Toon gave us all a delicious shot of Xtabantun (local Maya liquor made from honey and annis). It was a great end to a great day of riding around Valladolid.
Check out this quick video to see how the day went!
Like it? Pin it! 🙂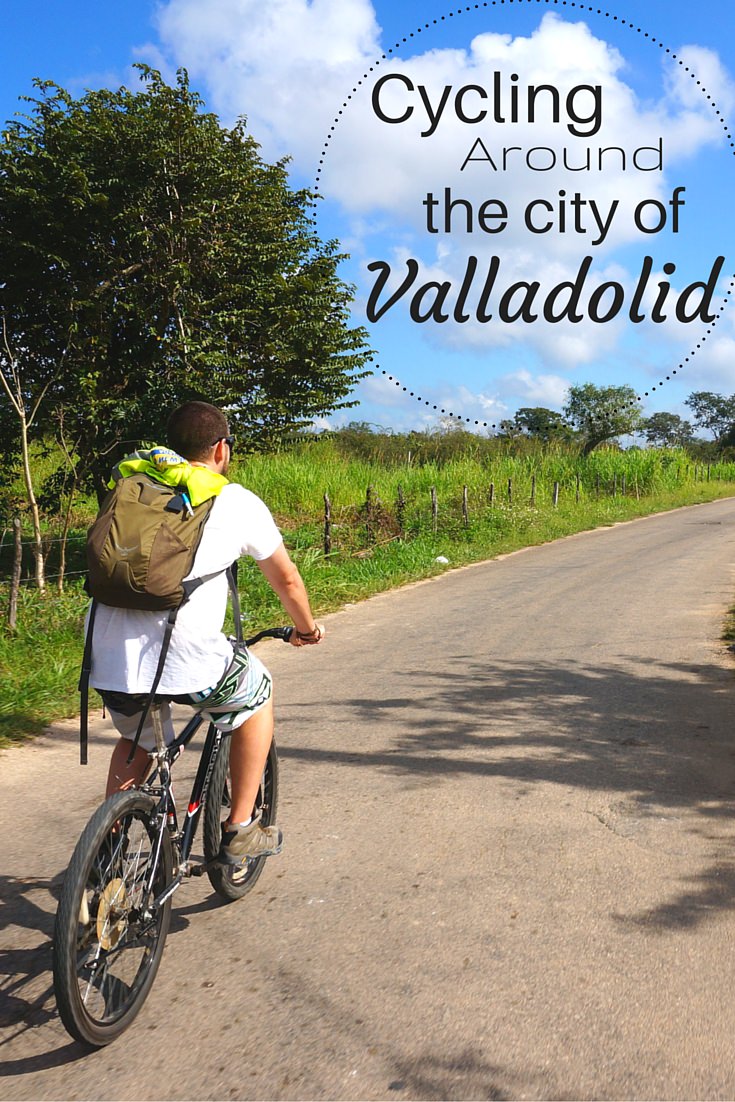 Do you like to rent bikes and cycle around when travelling? Do you prefer going on a tour, or solo? Share with us below!