The capital of Texas, Austin is known for its live music, barbecue, tacos, and beer. This is precisely why I was in love with this city before I even traveled there! In this guide, we'll dive into these and several more of the attractions and best things to do in Austin, Texas.
Austin is a city that prides itself on being just a little different.
Indeed, the state capital feels worlds apart from the rest of Texas. People here embrace that, though. An unofficial slogan of the city is "Keep Austin Weird," and I'd say they're doing a fine job.
In all seriousness, though, the Texas capital packs a serious punch as a travel destination and Austin is on our list of the best places to visit in the US. In addition to the amazing food, music, and beer, Austin is surrounded by rivers, lakes, and parks. I enjoyed my trip to Austin and can't wait to return.
Best Things To Do in Austin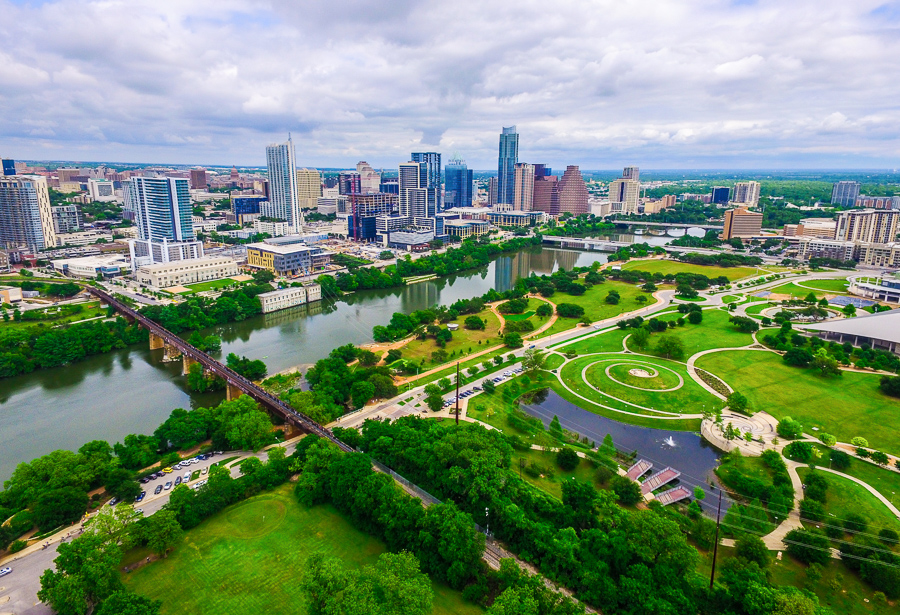 You have plenty of options for enjoying the great outdoors in Austin. Go hiking, kayaking, mountain biking, and much more, it's hard to be bored in this city.
If you're ready to plan an awesome trip to ATX, read on for a detailed look at the top attractions and what to do in Austin for every type of traveler.
1. Try an Escape Room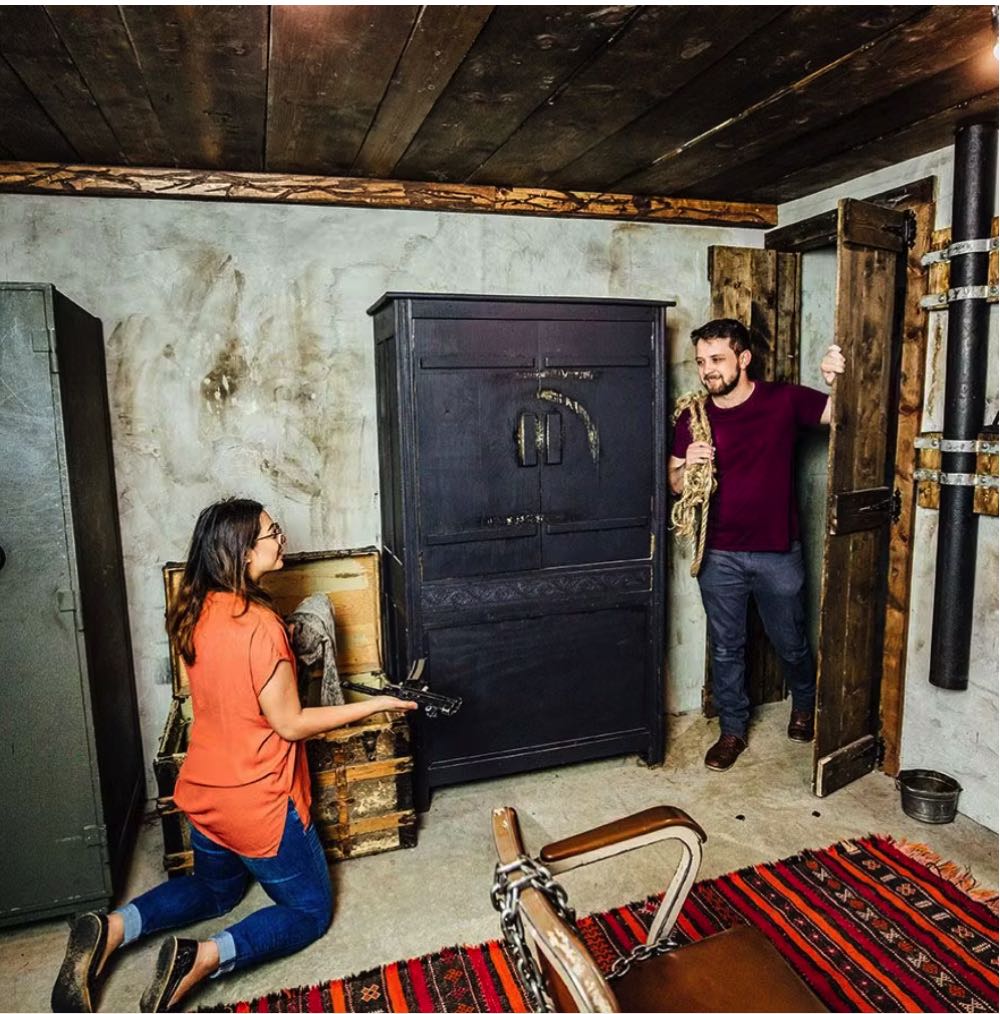 Escape rooms are all the rage these days! Not only are they a lot of fun for team building and groups, but it's one of the best things to do in Austin for friends and families.
The Escape Game Austin offers 7 different rooms for you to try and escape from – each surrounding a different theme, and for various skill levels. A few of the rooms that sound the most interesting to me are escaping from prison, completing a successful art heist, finding a bunch of gold, or stopping a major international threat.
The most challenging room is the Prison Break, while the Classified room (stopping the international threat), is one of only two found around the USA. You have just one hour to escape! Book your tickets here.
Address: 405 Red River St, Austin, TX 78701, United States. Click here for directions.
2. Tour the Texas Capitol
Topping my list of things to do in Austin is going on a tour of the Texas State Capitol. This beautiful Italian Renaissance Revival building is the seat of government for the state of Texas. It's also a must-see for visitors to Austin.
They say everything's bigger in Texas, and that's certainly true of the state capitol. It's actually bigger than the United States Capitol in Washington, DC. Its famous "sunset" color comes from the red granite that was used in its construction.
You'll definitely want to spend some time exploring the capitol grounds to take it all in.
Head inside to admire the central rotunda, which is flanked by pictures of past governors. Look up at the impressive dome, where you'll see a giant star surrounded by the word "TEXAS" – a nod to its nickname of the Lone Star State.
The Texas Capitol is open Monday to Friday from 7 AM-10 PM, however, tours only run from 8:30-4:30 pm. On the weekend it's open from 9 AM-8 PM, with tours taking place between 9:30-3:30 on Saturday and noon-3:30 on Sunday. These tours are totally free and depart every 30-45 minutes from the South Foyer.
No worries if you don't make it on a tour, as they've got some great resources for making your own self-guided tour. Just head to their website to download free brochures, or drop into the Visitor Center at the start of your visit. For something a little more fun, visit the Capito by segway with this tour.
Bonus: Governor's Mansion
While you're over here, you might as well check out the Texas Governor's Mansion as well. You need to sign up for tours at least a week in advance, though, so click here to do that before your trip.
If you're visiting Austin for the first time, you'll probably want to book accommodation in the downtown area (which is where the State Capitol is located). Check out this list of places to stay in Austin for some great recommendations.
3. Visit Zilker Metropolitan Park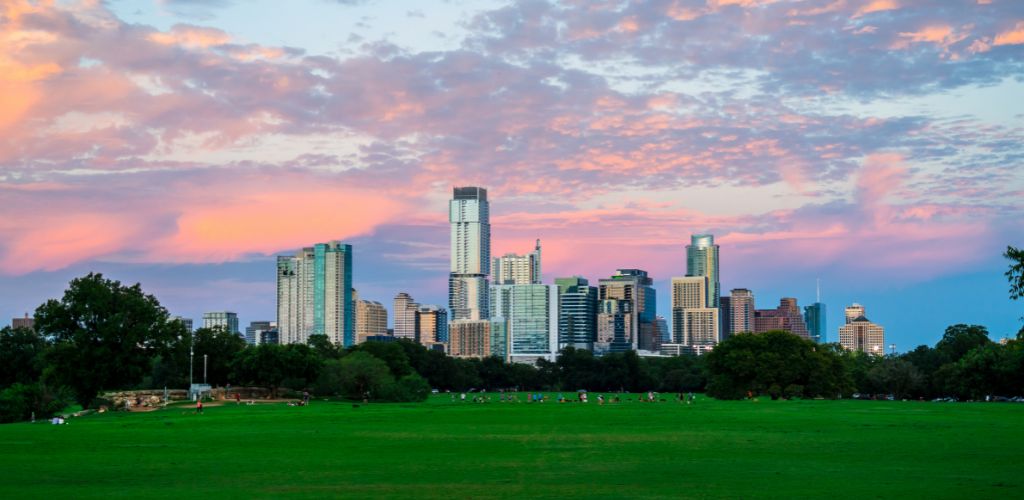 One of the top Austin attractions to visit is Zilker Metropolitan Park. This large green space at the juncture of the Colorado River and Barton Creek is the perfect place to come enjoy a day full of outdoor activities.
The park covers around 350 acres and is full of trails, gardens, natural springs, sports fields and courts, and much more.
Here you'll find the Zilker Botanical Garden, which is known as the "jewel in the heart of Austin." It's home to many lovely theme gardens, including rose, herb, and Japanese. It only costs $3 for adults and $1 for kids, so it's well worth a visit!
Another popular place to visit in the park is the Umlauf Sculpture Garden and Museum. It's dedicated to the work of Charles Umlauf and is home to over 150 of his sculptures and works.
This one is also a great bargain at $3.50 for adults and $1 for children. It's open Tuesday-Friday from 10 AM-4 PM and on the weekend from 12-4.
I haven't even scratched the surface of all the fun things to do in or around Zilker Park. As a matter of fact, a few of the other activities on offer here deserve its own spot on the list!
☞ SEE ALSO: 15 Things To Do in Boston – Top Activities and Attractions
4. Fun On The River (one of the best things to do in Austin in the summer)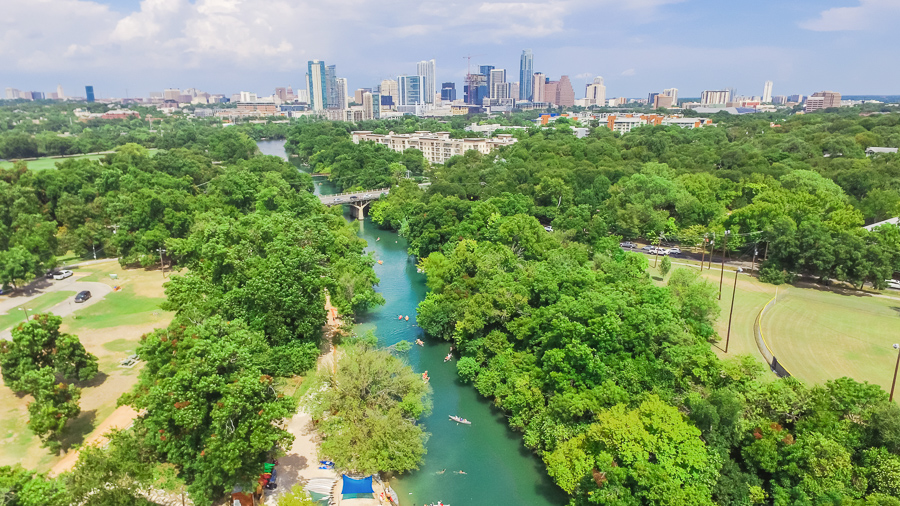 On a hot day in Austin (there are plenty of them!), there's nothing better than cooling off in the river. At Zilker Park, you have plenty of options for fun in the water. SUPing, kayaking, and canoeing are all on tap here.
Zilker Park Boat Rentals has been in business since 1969 helping people enjoy the river in an environmentally-friendly way.
They charge $18 an hour or $54 for the whole day and only take cash. They're open daily from 9 AM until dusk, so you can definitely get your money's worth if you opt for the full day. Another option is to join this fun kayaking tour which takes you through downtown to Barton Springs. Find out more here.
If you're looking for a more laid-back affair, then you can enjoy the Homer Simpson of water sports instead — tubing!
You can sign up with ATXcursions for a carefree day of floating down the river, ice-cold beer in hand. They provide all the equipment and you bring your own drinks. Oh yeah, don't forget sunscreen and shades, either.
They run tubing trips on the weekends and on some holidays. Prices range from $59 to $79 depending on the day of the week. Head to their website to check out all the options.
☞ SEE ALSO: 21 Fun Things To Do in New Orleans
5. Hike Barton Creek Trail (Barton Springs Pool)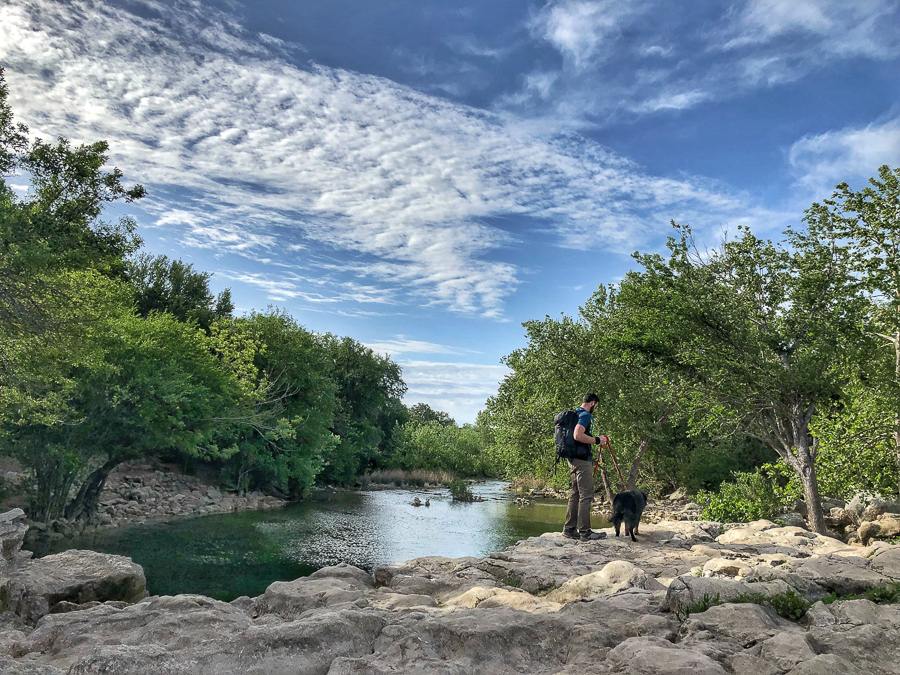 Next up on our list of things to do in Austin actually starts south of the park, but it eventually ends up there. The Barton Creek Greenbelt Trail stretches for over 12 miles and is considered one of the best hiking trails in the state.
For a relatively easy hike, start out at the trailhead on Spyglass Drive (click here for directions). If you need some fuel for the road, drop into Tacodeli for some delicious brekky tacos before heading out on the trail. Click here to read a full guide to the Greenbelt and all its access points.
Head north on the trail and before long you'll arrive at Campbell's Hole — a great spot to take a dip and cool off.
Keep hiking for about 20 minutes and you'll reach the Barton Springs Municipal Pool back in the park. The water here is fed by a natural spring and it's usually a nice cool 68 °F (20 °C). This makes for the perfect way to cool off in that often intense Texas heat.
The pool is open from dawn to dusk daily, but it closes from 9 AM-7 PM on Thursday for rigorous cleaning. You'll need to buy a ticket to access the pool between late April and late September. It costs $9 for adults and $4 for kids to enter.
6. Go Mountain Biking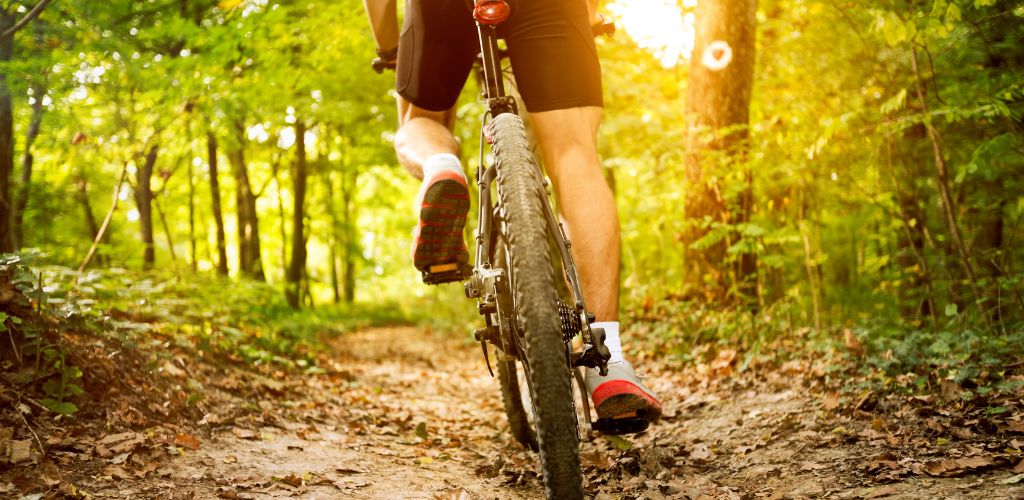 Hiking a short part of the trail to the pool is an easy way to enjoy the great outdoors in Austin. If you're up for more of a challenge, you can also try some mountain biking along the trail and several other places around the city.
In addition to the Greenbelt, other trails in the city include Slaughter Creek and McKinney Falls Park. You can check the MTB Project for a map of mountain biking trails in Austin to get started.
If you're really serious about mountain biking, you may want to consider a day trip out to Spider Mountain Bike Park. It's the only year-round chairlift-served mountain bike park in the country and is home to several different trails.
Located 60 miles northwest of the city on Buchanan Lake, it's a beautiful place to add to your list of things to do in Austin.
A full-day pass for the lift and trail access costs $50 for adults and $45 for youth. They even rent bikes, helmets, and pads, so you don't even need any gear.
For a more chilled-out day of biking, check out the Austin in a Nutshell Bike Tour, which takes you around the city. The tour includes the bike equipment, guide and park fees. You'll learn about the history of the city and see the local landmarks. Or, add craft beer to your bike tour with Austin's Gem Bike Tour!
☞ SEE ALSO: 27 Awesome Things To Do in Chicago
7. See The Bats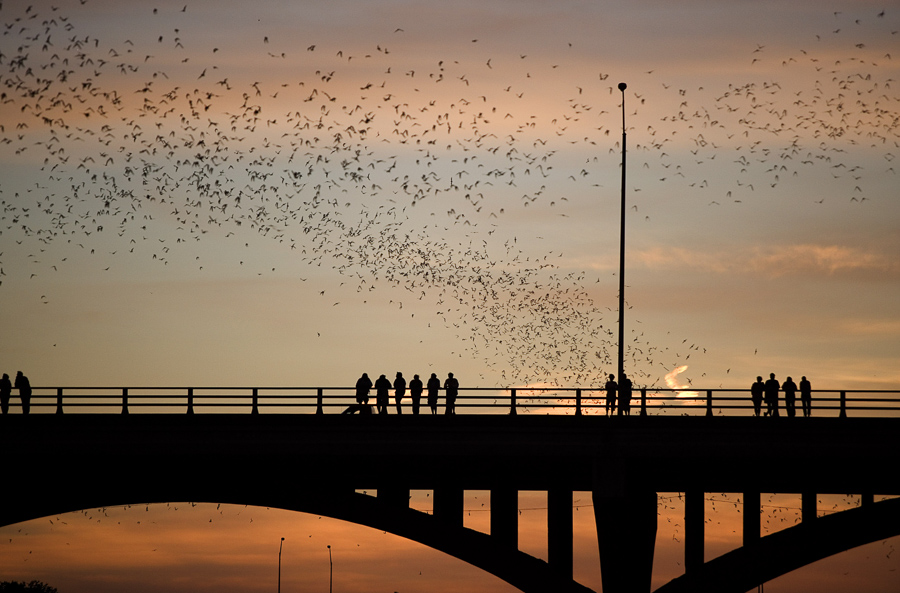 Remember how I said the city's unofficial slogan is "Keep Austin Weird?" Well, one of the top things to do in Austin is watching bats. Yes, those bats. The nocturnal flying mammals. There's even a "Bat Fest" here every year in August!
Between March and November, nearly one and a half million Mexican free-tailed bats emerge just before sunset.
They come out of crevices in the Ann W. Richards Congress Avenue Bridge (click here for directions) about 20-30 minutes before sunset. It's a very popular thing to do here, so be sure to get there a bit early to claim a decent spot.
The walkway on the east side of the bridge provides the best vantage point, but the hill below the bridge is also nice since you can lay out a blanket.
If you go that route, just be sure to bring something to cover your head from potential falling guano (bat droppings).
Another fun way to take in the spectacle is on the water. You can take a rented SUP or kayak out to see the bats, and some local businesses even have special tours. Check out this fun, 2-hour, sunset kayak tour and enjoy an awesome view of the bats flying above. Learn more here.
8. Photo Ops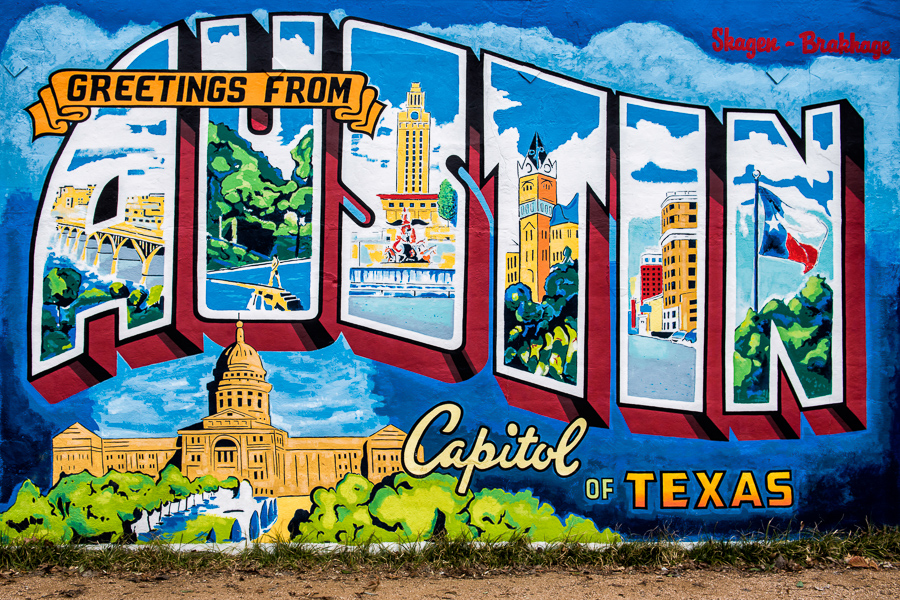 You wouldn't want to travel all the way to Austin and not have some awesome photos for the 'gram! That's why I'm including some popular photo ops on this list of the best things to do in Austin Texas. Thankfully, there are several solid options within a short walk of each other.
First up is the Greetings From Austin mural. This colorful mural looks like a retro postcard and makes for an awesome backdrop for a photo.
Another go-to spot for pics is the I Love You So Much Wall at Jo's Coffee. It's simple and to the point and allows you to write a gushing post about how much you love (insert name here).
It could be your significant other, it could be the city of Austin itself, or it could just be tacos. Mmmm… tacos. More on them later.
Perhaps my favorite is the Willie for President mural, which is just a block south. It depicts legendary singer-songwriter and native Texan Willie Nelson, who I think would make a fine president!
Walk a block east, and you'll find the Before I Die Wall. Grab a piece of chalk and write something that's on your bucket list, then get to work crossing it off.
9. See Live Music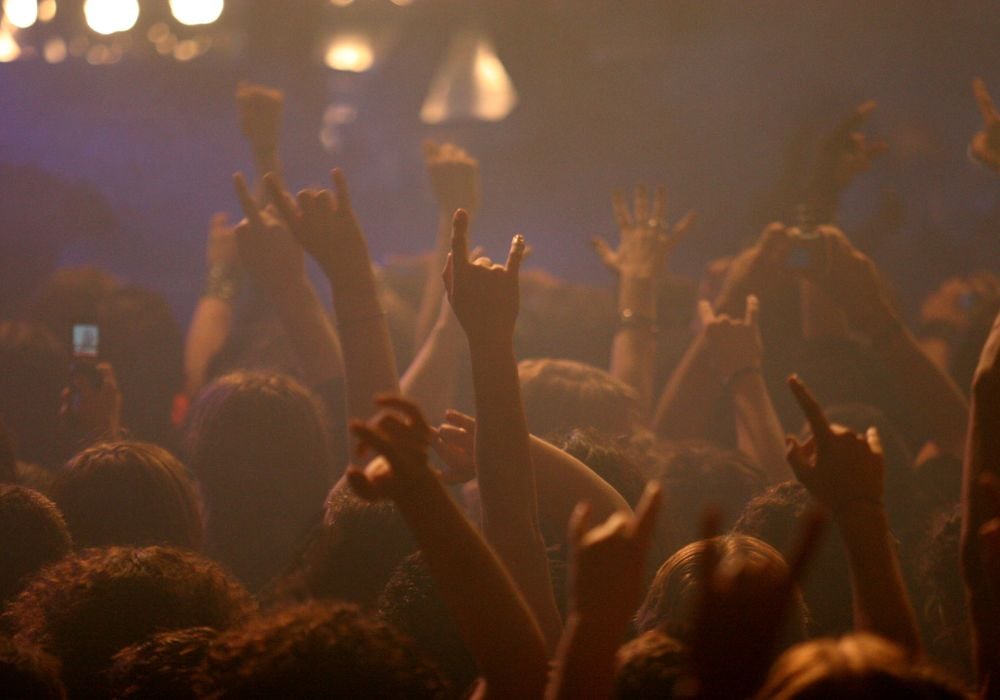 In a city that likes to call itself the Live Music Capital of the World, you know I'm fitting some tunes into this list. Whether you're into rocking out in a cramped dive or classing it up in a jazz club, you can find it here.
There are so many choices for live music in Austin that it can be overwhelming. Apparently, there are over 250 different live music venues here.
Some of the best places to catch a show in ATX include ACL Live at the Moody Theater, the Continental Club, Stubb's Bar-B-Q, and the Elephant Room.
No matter what night of the week it is, there are plenty of options for shows in this city.
Seriously. I visited during the week in January when there was a freakish cold spell, and the town was still rocking. Click here to check out a full list of upcoming concerts and add some live music to your list of things to do in Austin.
For a unique tour idea, take the "Austin Live Music Crawl" where you'll check out 3 iconic music venues, some up-and-coming ones, and listen to local, live music. This highly-rated tour includes a local guide, transport, and cool vibes. Plus, your guide is a musician in Austin. Find out more details here.
☞ SEE ALSO: 21 Things To Do in Asheville – An Insider's Guide
10. Experience Local Festivals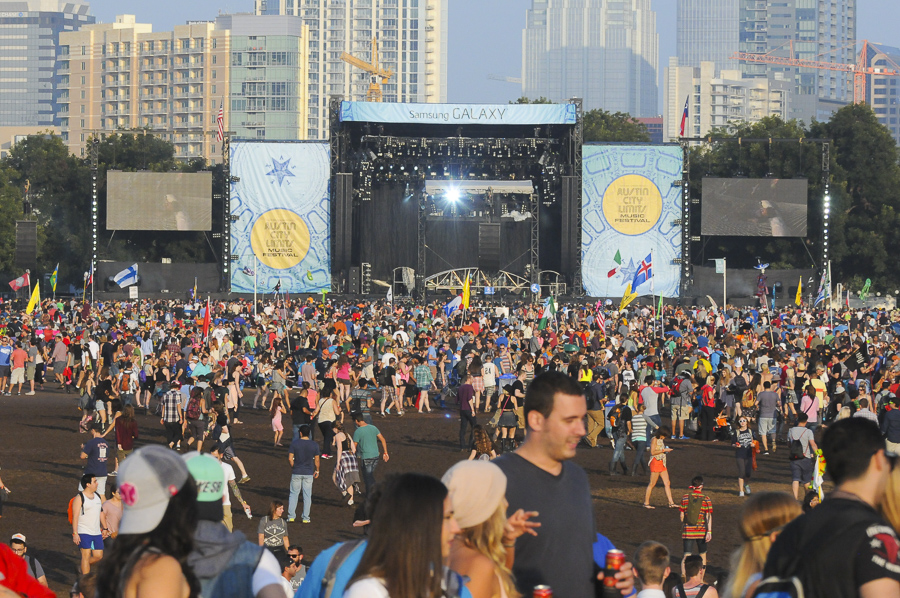 While you can catch some excellent live music just about any night of the year in Austin, you just can't beat experiencing a festival here.
The city hosts several major festivals throughout the year, highlighted by SXSW (South By Southwest) and Austin City Limits.
The former takes place in March and lasts for ten days. It's a conglomeration of music, interactive media, film, and conferences and it's a really exciting event to experience. Check their website for all the details.
Another behemoth of a festival, ACL (Austin City Limits) is such a big deal that it now occupies two weekends. This world-famous music festival takes place in Zilker Park and always brings in a ridiculously good lineup.
You may be wondering if this city that prides itself on being weird has any weird festivals.
Of course it does!
In addition to the aforementioned Bat Fest, Austin also has a Hot Sauce Festival, Comic-Con Wizard World, and even a festival for Eeyore's birthday\. That's right, Eeyore, the sad donkey from Winnie the Pooh. I told you this city was weird…
11. Go Museum Hopping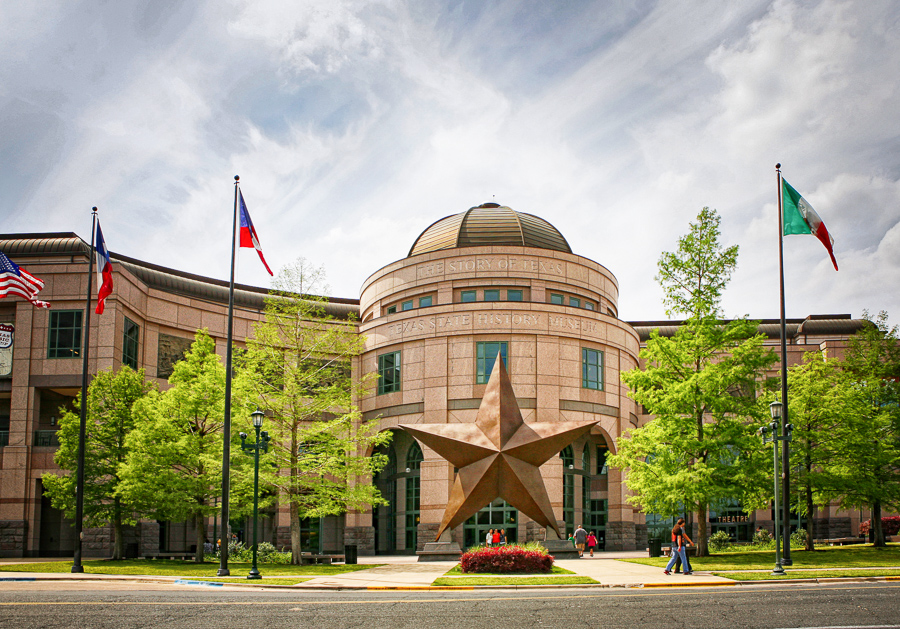 There are plenty of museums you can add to your list of things to do in Austin Texas. Whether you're interested in history, art, or just some good old Austin quirkiness, there's a museum for you here.
First up, there's the Bullock Texas State History Museum.
Through interactive exhibits, audio recordings, films, and more, you'll get an in-depth look at the state from prehistoric times up until today. In addition, the museum hosts several different events throughout the year and there's an awesome IMAX theater here as well.
The history museum is open Monday to Saturday from 9 AM-5 PM and from noon-5 on Sunday. Admission costs $13 for adults and $9 for children, and you can click here to book your tickets online.
Right across the street, you'll find the Blanton Museum of Art on the campus of the University of Texas.
It's home to an impressive collection of nearly 20,000 different works of art from across the ages. A major highlight is seeing the building titled Austin by renowned artist Ellsworth Kelly. Famous for its rainbow of colored windows, this is the only building he ever designed.
Tickets are usually $12 for adults and $5 for kids, and it's totally free to visit on Thursday. It's open from 10 AM-5 PM Tuesday to Friday, 11-5 on Saturday, and 1-5 on Sunday.
That's not all, though. You can also check out the Mexic-Arte Museum, South Austin Museum of Pop Culture, and even the Museum of the Weird.
The latter features things like shrunken heads, suits of armor, and other random stuff. It's located in the back of the Lucky Lizard Curios & Gifts shop (click here for directions) and is open from 10 AM-midnight every day.
12. Visit The University of Texas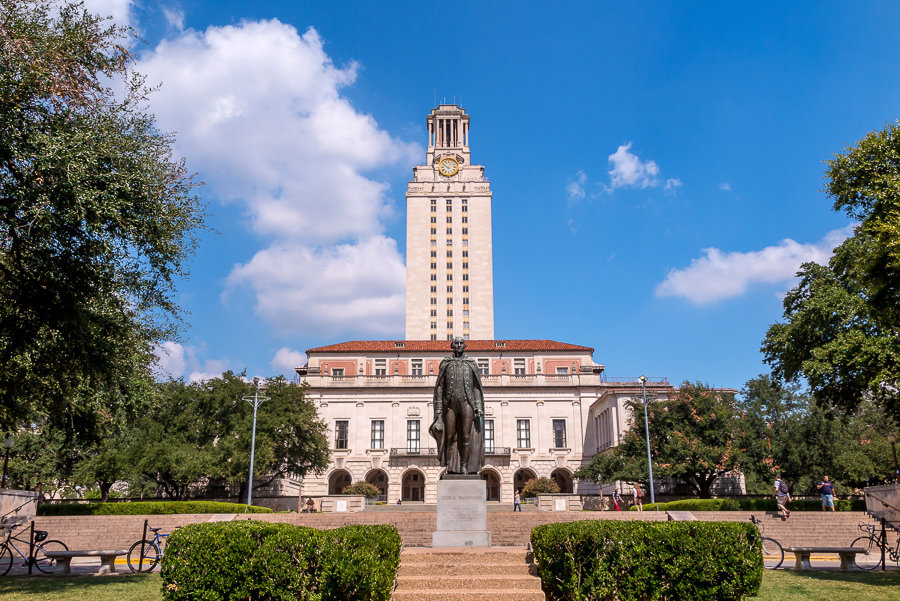 After visiting the history and art museums, it's definitely worth it to explore the campus of the university. It's a beautiful college campus that's full of public art and historical landmarks, and it makes for a nice leisurely stroll.
One thing you won't want to miss on UT's campus is The Color Inside, a fascinating Skyspace by artist James Turrell.
The best time to really experience it is around sunset, but you'll need to reserve your spot well in advance. Head to their website to find the next available time.
Another must-see while exploring campus is the UT Tower. You can sign up for a self-guided tour of the tower where you'll go up to the observation deck to take in the views. Tours last 45 minutes and cost $6 per person. Click here to check the times and reserve your spot.
If you're visiting during football season, you should definitely try to get tickets for a game.
Join the crowd of over 100,000 to cheer the Longhorns on to victory. Home games take place on Saturdays from late August to late November, and you can head to their website to look for tickets. Even if you're not in town on a game day, you can still take a tour of the stadium.
13. Visit The LBJ Presidential Library
One of the top Austin attractions to visit is the LBJ Presidential Library. Native Texan Lyndon Baines Johnson became the 36th President of the United States after the tragic assassination of John F. Kennedy.
This presidential library and museum is dedicated to LBJ and the impact he had on the country.
It's home to over 50,000 objects donated by the former president and his wife, from the clothing he wore at his inauguration to the desk he used to sign the Voting Rights Act of 1965.
There's plenty to see and do here to keep you busy for several hours.
You can step into a replica of LBJ's Oval Office, listen to actual phone calls he had during his time as president, and even check out his stretch limousine.
The library and museum are open daily from 9 AM-5 PM. Tickets are $10 for adults and $3 for children and you can click here to buy them online in advance.
☞ SEE ALSO: Top 15 Philidelphia Attractions
14. Enjoy Lady Bird Lake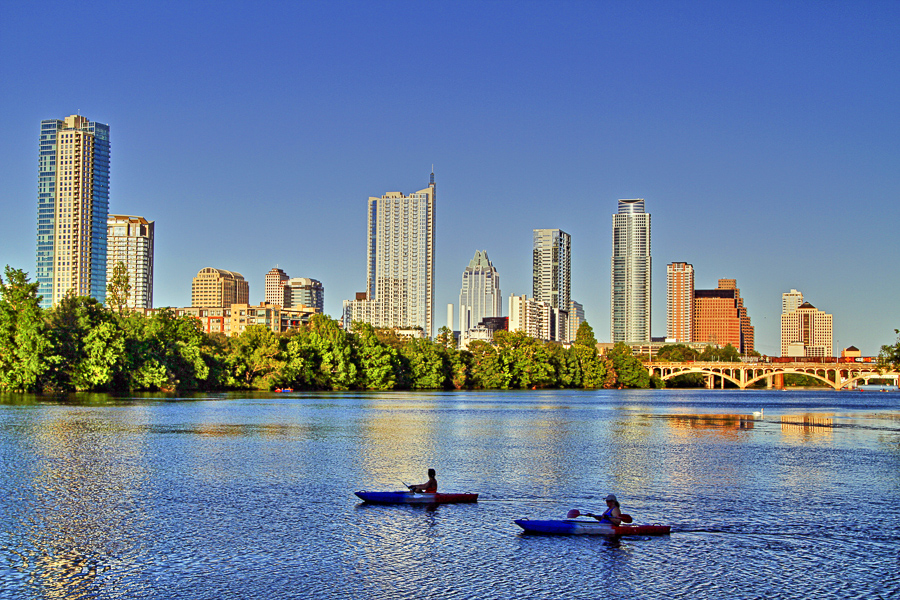 Next up on our list is a place that was actually named after the former First Lady.
LBJ's wife was known as Lady Bird and was a beloved public figure for her work in beautifying the nation's cities, including Austin. The city named Lady Bird Lake after her, and it's a great place to come enjoy some hiking or biking.
The best way to experience it is on the Ann and Roy Butler Hike-and-Bike Trail, which makes a 10-mile loop. It's a very scenic way to take in the sights of Austin while getting some exercise at the same time! Click here to download a map of the trail.
Even if you're not up for a long hike or ride on the trail, you should still come here to check out the boardwalk section. It's only one mile long and is the perfect place to spend some time on a nice day.
Be sure you check out the Belting It Out art installation while you're here. This is a collection of bronze belts with song lyrics from famous Texas musicians engraved on them.
Of course, you can also experience Lady Bird Lake out on the water. No motorized boats are allowed, so it's quite peaceful. As with other points in the city, it's possible to rent kayaks, canoes, or stand-up paddle boards here.
15. Hang Out at SoCo (South Congress)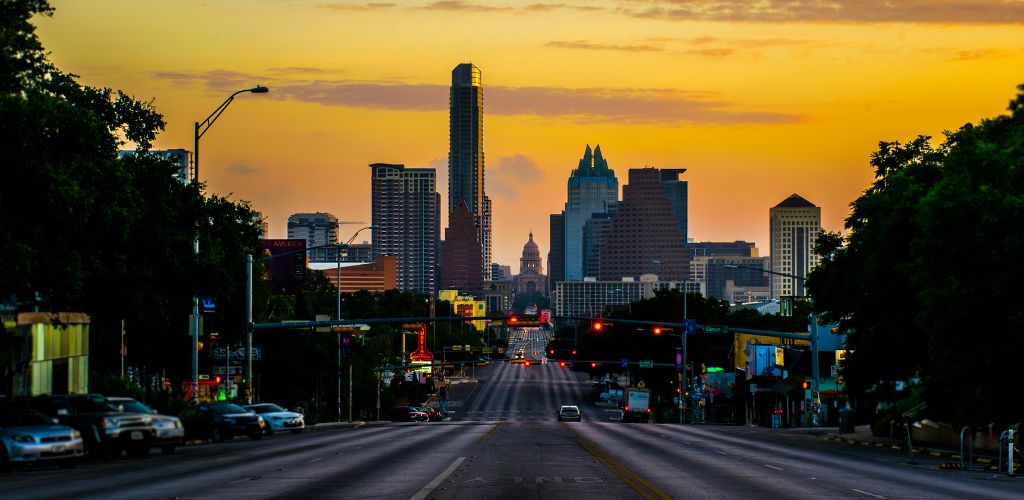 One of the coolest places to hang out in Austin is the area known as SoCo (South Congress). This shopping and cultural district is home to plenty of eclectic boutiques, cafes, music and art venues, and much more.
For a dash of 80's and 90's nostalgia, you can drop into the quirky Monkey See Monkey Do shop. Here you'll find vintage action figures and other random collector's items.
Once you're done in here, head next door to Big Top — a circus-themed candy store with an old-school soda fountain.
Another fun place worth checking out is Lucy in Disguise With Diamonds. First of all, that has to be the coolest shop name ever. Second, this has got to be one of, if not the best, costume shops in the land.
It's way more than just pre-assembled costumes, though. They have all kinds of clothing, jewelry, masks, accessories, and more, so you can get really creative here.
These days, SoCo is also known for its abundance of food trucks. This started with the arrival of Hey Cupcake! back in 2007. You can still get your cupcake fix here, but if you need lunch before dessert be sure to check out Burro Cheese Kitchen for gourmet grilled cheese sandwiches.
☞ SEE ALSO: Top 10 New Orleans Festivals – A Guide to The City's Best Events
BONUS! Devour Tacos and BBQ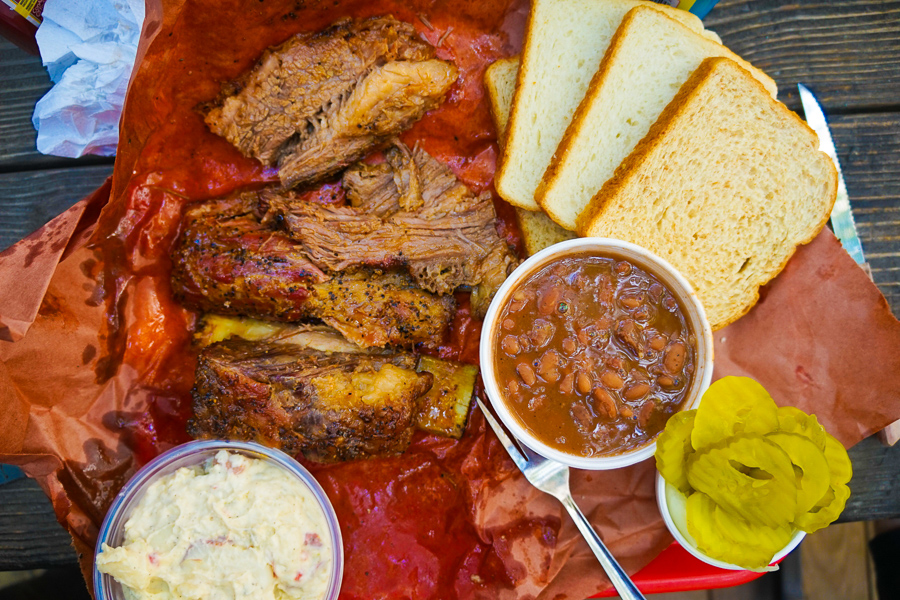 Rounding out our list of things to do in Austin is sampling the city's famous tacos and BBQ. After all that hiking, swimming, biking, and dancing you've been doing, you're sure to have quite the appetite.
Some consider Austin to be the taco capital of the US, and they definitely have a strong case. The city has authentic tacos from south of the border, classic Tex-Mex, Asian fusion, breakfast tacos — you name it, you'll find it in Austin!
In addition to the aforementioned Delitaco, other places to check out include Rosita's al Pastor, Tamale House East, and Valentina's Tex Mex BBQ.
Speaking of BBQ, that last recommendation is the perfect place to combine two of the tastiest things in Austin.
Putting Texas BBQ classics like pulled pork and beef brisket in a taco is an absolute genius idea! I've already mentioned Stubb's as a live music venue, but it's worth repeating just for its famous BBQ. Other popular choices include Franklin, La Barbecue, and Stiles Switch.
If you need something tasty to wash down all those tacos and BBQ, there are plenty of excellent local craft beers in Austin. Click here for a solid list of breweries in Austin that are worth visiting.
Now You Know What to Do in Austin
I don't know about you, but I'm ready to drop everything and head back to Austin after getting through this list.
It's just such an exciting city with so much going on. I especially love all the options for enjoying the great outdoors and live music there, plus the fact that Austinites are proud to be weird!
After hearing rave reviews about Austin for many years, I finally made it there during our bus trip down to Mexico. Despite there being a freakish cold front that came through the city, we still had a blast there.
I'm hoping to make it back for SXSW or Austin City Limits sometime soon, or maybe just swing through on a random weekend to skip the crowds. Whenever you travel to the Texas capital, one thing's for sure, you'll have a great time.
Like This Article? Pin it!