We've spent the last year traveling the world and house sitting in some amazing locations. Imagine spending the winter Down Under in Brisbane or Melbourne, exploring the lovely countryside in Oxfordshire England, or escaping winter on Vancouver Island in British Columbia.
As you'll read below, it's easy to see why house sitting can become addictive. So much so, that we've already booked our next gigs in Ontario, Canada this spring, and this summer in the Lower Hamptons on Long Island, NY.
House sitting is indeed the ultimate job and the best way to travel. Here are 10 reasons why:
1. Get a No-Cost "Pet Fix"
If you're anything like us, you love to travel and you're rarely home, so having pets of your own is pretty much off the list. But, that doesn't mean that you don't want a pet or that you don't miss your own previous lifelong companion.
House sitting provides a well-deserved "pet fix," one that can last anywhere from a few days to months on end. You'll have the opportunity to reconnect with furry creatures on your own terms and get to enjoy all of the benefits, without any of the burden or financial responsibilities that go with pet ownership.
2. Lots of Cuddles & Kisses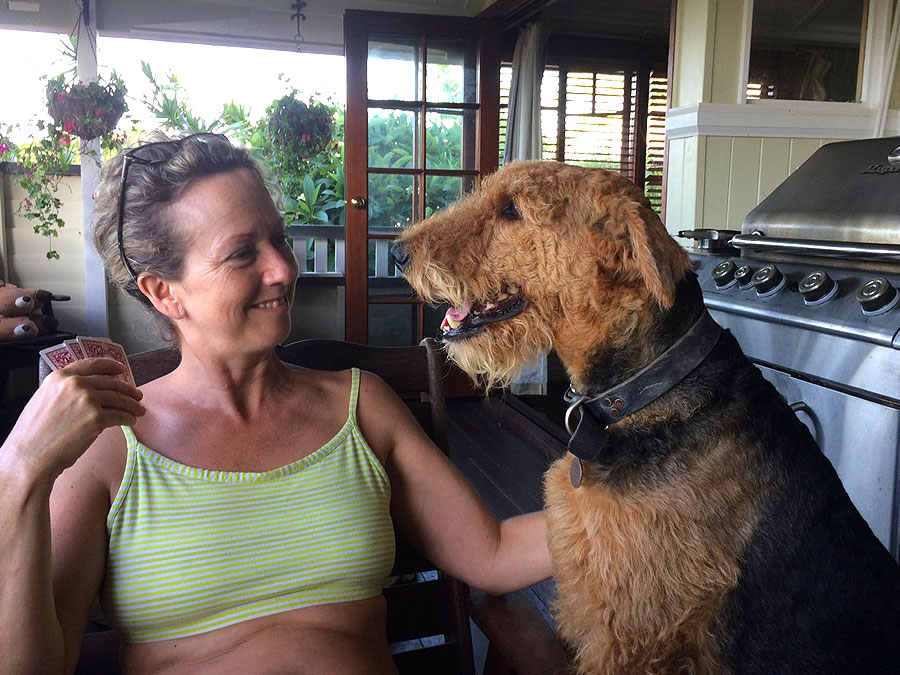 If you're an animal lover like we are, there's a bond that develops very quickly when you settle into a house-sit. More often than not, animals simply adopt you in a matter of days – after all, you're feeding and walking them now! Petting sessions, impromptu licks, paw taps, and every other form of four-legged affection are what makes it all worthwhile.
[widget id="shortcodes-ultimate-3″]
3. Explore Places You'd Otherwise Have Missed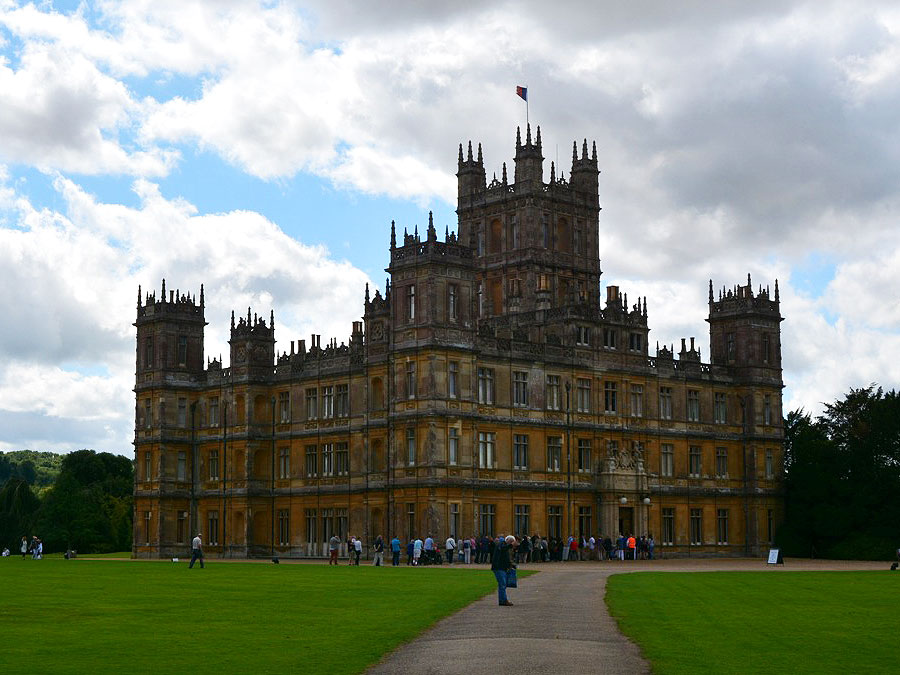 No matter where in the world you find a housesitting job, there's always something interesting to be discovered. You might be smack dab in the middle of a big city or perhaps in the countryside like we were last summer! Whatever the case, you may just find fun things to do that you would have otherwise missed.
While in Oxfordshire England, we were only 20 minutes away from "Downton Abbey". The well-known Highclere Castle (by its real name) was a place we most likely would never have visited if it weren't for this house-sit. Exploring Oxford University and the famous Cotswolds was another bonus indeed!
4. Get Some Needed Exercise
Unless you're the athletic, outdoorsy type to start out with, nothing gets you out and about, quite like a dog. Going on a morning walk, a jog or exploring a nearby trail with your furry friend is a great way to get exercise.
The best part is that they will have you seeing different areas and neighbourhoods. In the late afternoon, maybe you don't repeat the morning trail, but instead visit the local park. Having an animal (dogs in particular) helps get you out of the house and get that much needed exercise.
5. Become a Socialite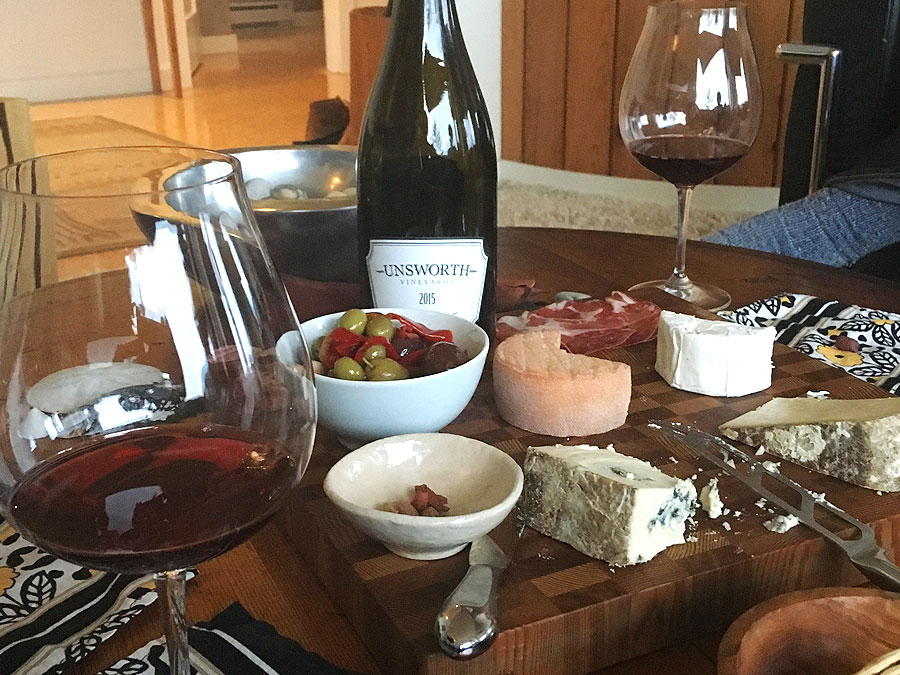 Walking a dog is a great way to meet people. It really doesn't take long before you start chatting it up with the neighbours, residents and of course, every other dog owner at the park.
If you're the least bit social, a good first-day impression with the homeowners can lead to rapid introductions to friends and neighbours, which makes for an even better live-in experience. In fact, we were once invited to a wine & cheese get together with local residents during one of our house-sits (as seen in the photo above!).
6. Live Like a Local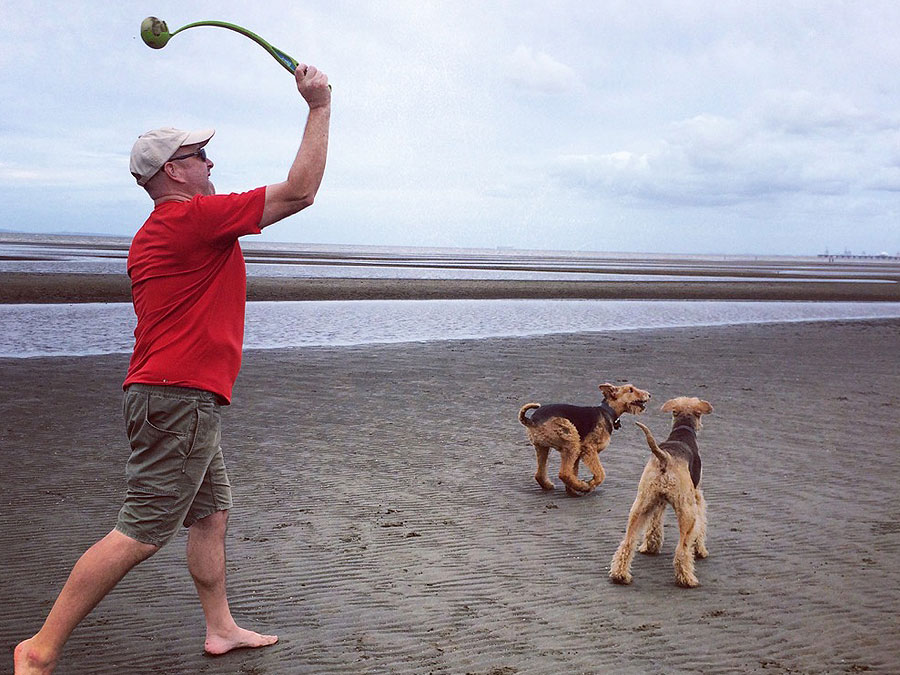 Have you ever wondered what it would be like to live somewhere else? I'm not talking about a vacation, I mean experiencing what it's like being a resident of somewhere new and doing as the locals do.
We did just that in Australia over a 7 week stretch. We drove on the left side of the road, spent the day at the beach, grocery shopped, ran errands, went out with the locals and were a part of the community. While house sitting Down Under, it didn't take very long for us to throw some steaks on the "Barbie" and say "G'Day" to folks while walking the dogs. It's all part of the job.
7. A Taste of the Town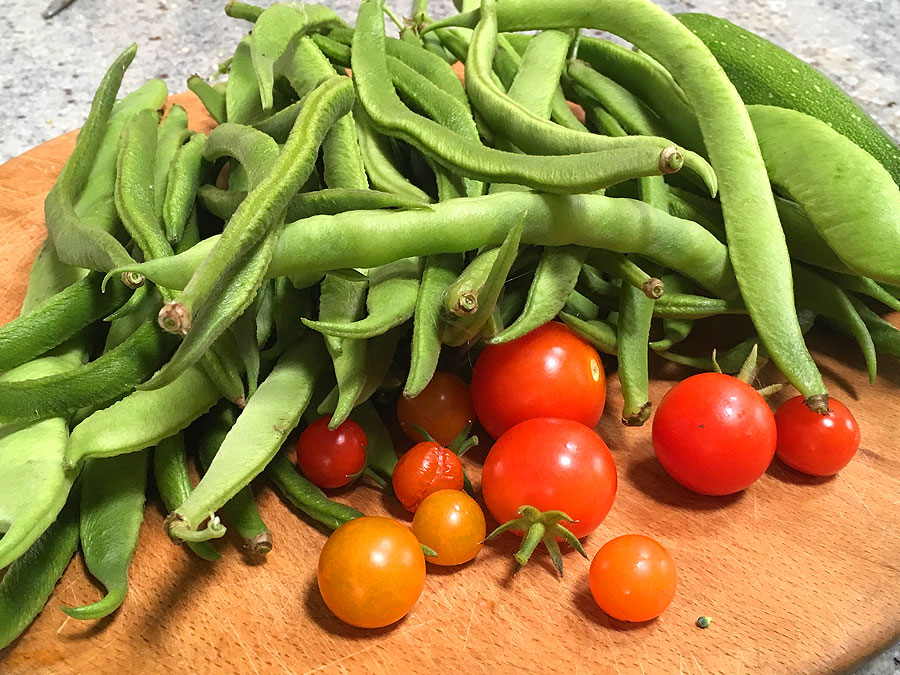 This is one of my favourite house sitting perks. Wherever you may find yourself, local delicacies are sure to be found. Think fresh produce, local wines & wineries, breweries, catch of the day seafood shacks or even take-out poutine! Every town has its local eats and eateries. Why not take the dog(s) with you as many venues are pet-friendly. We've found that many farmers markets, sidewalk cafes and other foodie hangouts are welcoming of pets.
8. Jet Set Amenities & Appliances
House sitting jobs come in all shapes & sizes. Some homes are more modest than others, but the ones we've experinced have all been quite comfortable. So far, we've hit the jackpot on more than one occasion.
How about a hot tub right off the front porch in the middle of winter, or a lavishly refreshing salt water in-ground pool in the middle of summer? Enjoy cooking? Start prepping that next meal on a deluxe "LaCornue" range you might not have purchased for yourself.
If you're into music, a grand piano in the middle of the living room (which we had during our Vancouver housesit) is a grandiose way to enjoy your stay!
9. Leisure & Entertainment Galore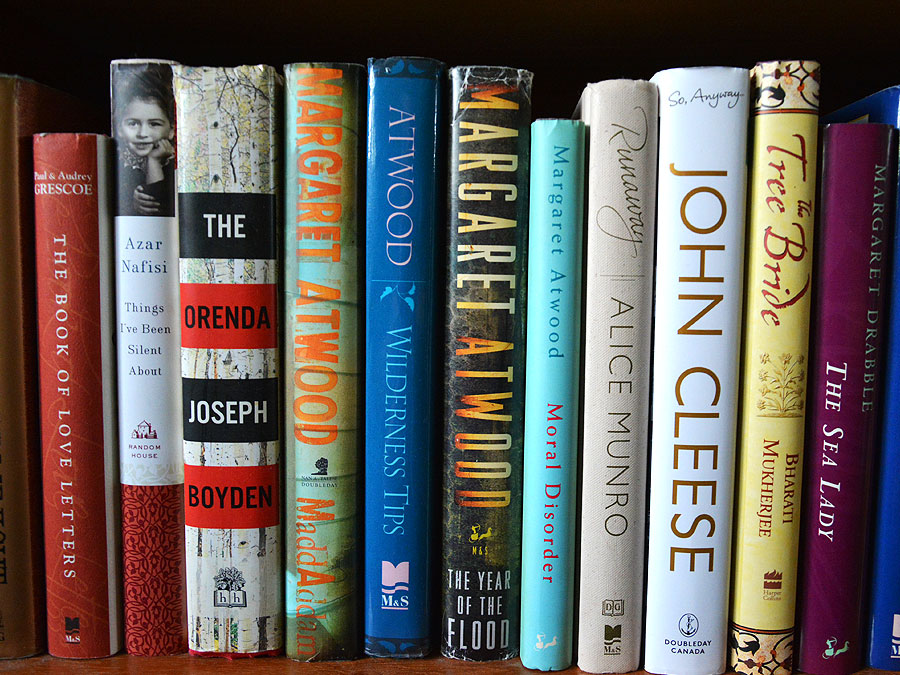 You might not think much of it prior to a house-sit, but once the owners have left the building, you're not just in charge of the animals, you've got custody of the electronics as well. Enjoy movie nights from a lavish DVD collection, listen to the endless CDs, or enjoy access to junior's entire collection of Xbox or PS4 games…all with the owner's permission, of course!
If reading and relaxation is what you consider entertainment, we've also been in homes with thousands of books on just about every subject matter. In our experience, you'll find lots of things to keep you busy.
10. New Gig, New Office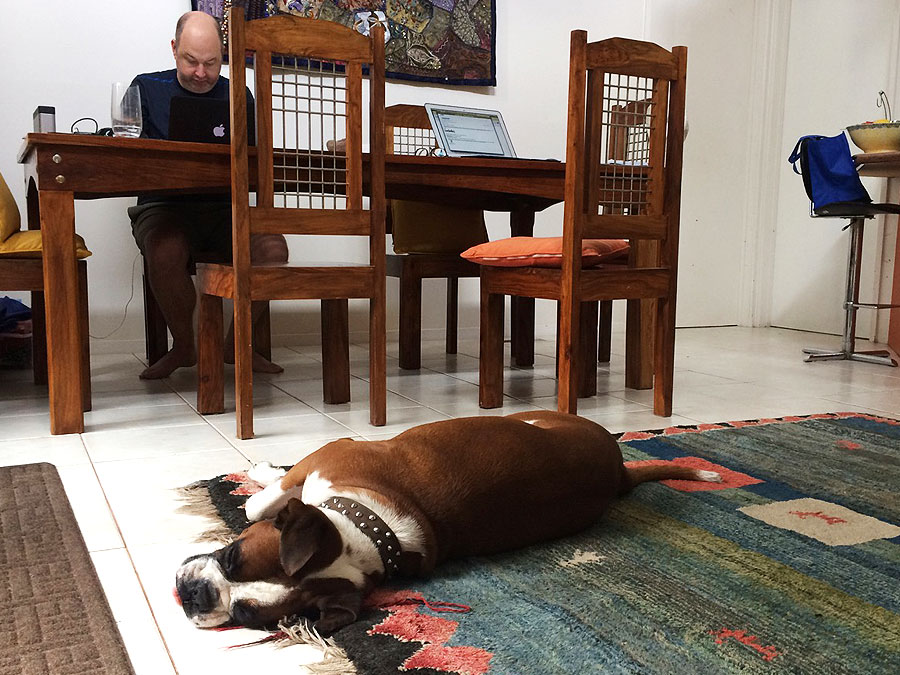 If you're anything like us, we work while we house-sit. When you settle into a new space, it doesn't take very long to find that special sweet spot you feel good in. Get energized every morning with breathtaking views, new creature sounds or simply the fact that you have pets at your feet while you work.
Whatever the case, every house offers something different, whether it's a proper desk space or a comfy rocking chair next to a big window. Your new office awaits.
Bonus: Rent Free – Yippee!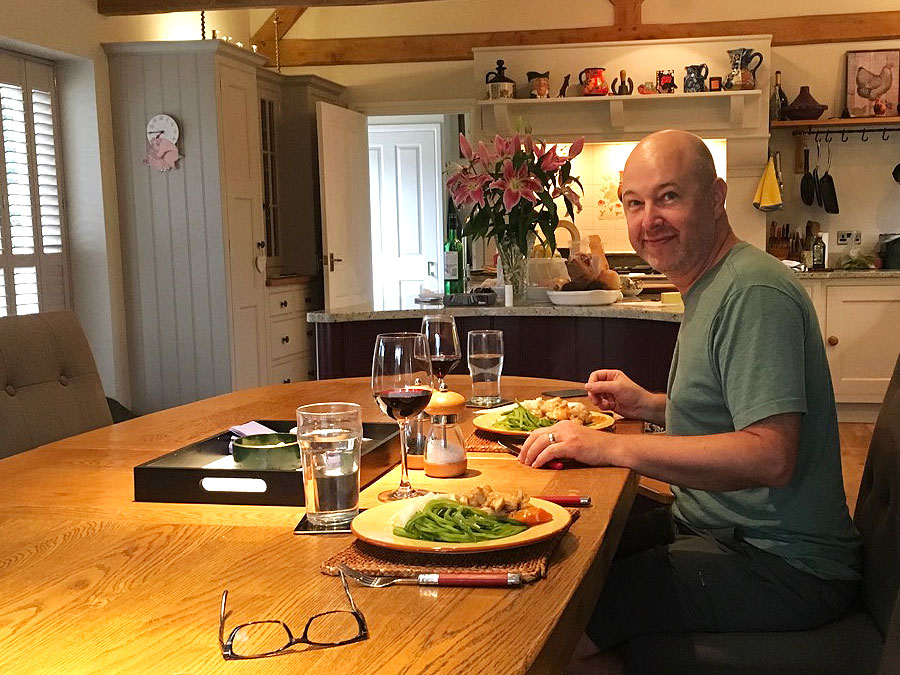 This is an obvious one, but it's the one that's worth repeating. Apart from your personal expenses, which include getting to the destination, food, and personal items, you're pretty much living rent-free.
The reason house sitting works is because it's expensive to board animals at a kennel and it's disruptive to the pet's day-to-day routine. If the owners are going away for an extended period of time, it's simply not feasible to have their pets in a kennel for so long.
Remember, even though you get to stay for free, the owner and pet(s) also get an awesome deal out of a mutually beneficial house sitting arrangement.
On a Final Note…
As digital nomads, Nathalie and I enjoy the many perks that come with this kind of nomadic lifestyle. Since we've added house sitting to the mix, we've had an open ticket to discovering new destinations through slow travel. We also benefit from meeting a host of interesting people, while making many new friends along the way. Give house sitting a try, we highly recommend it!
Like This Article? Pin it!