Tips/Information About The City & Area:
If you're staying in the Bukit Bintang area of the City, it's the perfect spot for nightlife, shopping and restaurants.
Time Square Mall is massive and has everything you could want/need.  If you're looking for English novels or guidebooks, head to Borders Bookstore on the very bottom level.  The mall even has a theme park!
If you're looking for a postoffice, head to Time Square Mall.  On the very bottom level there is one.  You are able to send parcels from this outlet as well.  We've sent packages to Canada from all around the world and sending from Kuala Lumpur has been the cheapest place to send from.
☞ Read More: Going to & Coming from Kuala Lumpur
The Pavillion is the more posh shopping area and is home to all the high end brand names and a walking street with fancier lounges/pubs.  Not exactly the best place for a budget backpacker to hangout, but a funky place to wander around.
There are markets selling clothing, food, watches, purses, etc. on almost every street corner.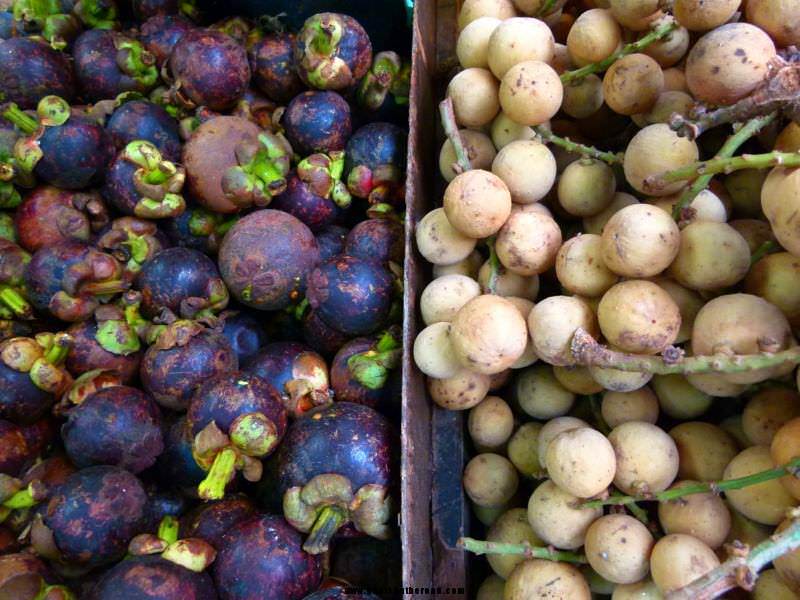 The KL Tower and Petronas Towers are within walking distance as well.  We recommend seeing the Petronas Towers at night when they are all lit up.
A really fast internet cafe (2Mb/s, with a/c, 3RM/hour) is near by.  When leaving Pondok Lodge Guesthouse, turn left, walk all the way to your first set of lights.  Cross the street through that set of lights.  You will see a mall and some outdoor eateries.  The internet shop says "SIM, ISO Calling and Internet".  It doubles as a small grocery store as well.
13kms north of KL are the impressive Batu Caves.  The admission is free and they are open between 8:00am and 9:00pm.  It's a huge cavern with Hindu Temples, shrines and monkeys swarming the place.  It's cheap to get here by bus (about 2RM) or you can get here by taxi for about (40RM).  It makes a great day trip.
Definitely spend a day walking around Chinatown and Little India.  The food, sights, smells and old buildings are brilliant.