York in northern England is a wonderful city with so many great things to see and do such as the cathedral, the River Ouse (pronounced like loose), and the picturesque lanes of the Shambles. The great thing about the city is its location not far from the coast and its three large national parks, meaning there are lots of great day trips from York.
I have family in York and have been visiting the city since childhood. And while York is one of the best places to visit in England, with incredible sights, pubs and restaurants, one of my favorite things to do after spending time in the gorgeous and historic city is to get out on a York day trip.
I love exploring the stunning countryside of the Yorkshire Dales and North Yorkshire Moors. There are also lots of charming towns and villages within easy reach of the city such as Scarborough and Whitby on the coast, and Selby inland. The vibrant university city of Leeds is also only 27 miles away with great transport links.
10 Fun Day Trips From York, England
Below, you'll find a selection of fun day trips from York. Explore the nearby towns and villages, hike in the stunning national parks, take a trip on a steam railway, and visit historic sites and gardens. There are plenty of wonderful York day tours to cater to all tastes and budgets.
The easiest way to get around and have the freedom to explore at your own pace is by renting a car. Click here to source the best deals. Don't miss our guide on where to stay in York to best enjoy your trip to the city!
1. See the Stunning Yorkshire Dales (One of the Best Day Trips from York)
The Yorkshire Dales National Park covers an area of 841 square miles (2,179 km²) and encompasses hills, valleys, quaint villages, and forests. Visiting this national park in England is one of my favorite day trips from York and I've been fortunate enough to have hiked here at all times of the year.
There are coach trips from York that take in the Yorkshire Dales or you can easily set off on your own if you want a little more freedom. Exploring the hills, farms, and villages of the dales is the perfect way to escape the city and get out into some stunning nature.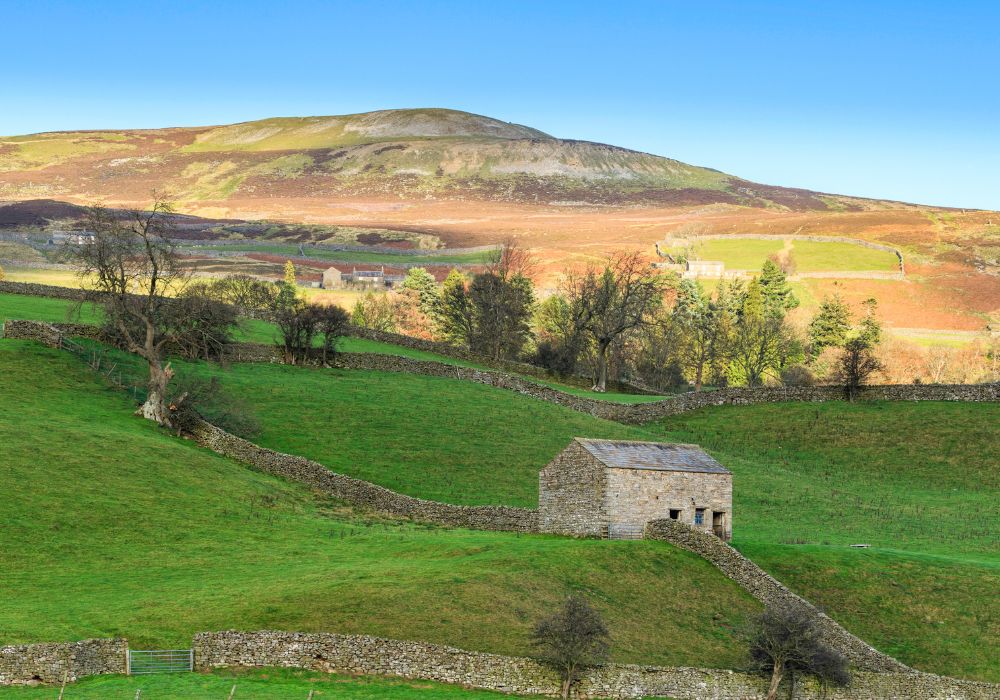 Getting There: The Yorkshire Dales are easily reachable from York by car, bus, and train. National Express and Megabus coaches depart York Bus Station for the towns and villages of the dales and there are local buses inside the park to get around. However, to get the best out of your experience I highly recommend booking a guided tour.
2. Visit Castle Howard Gardens
Castle Howard is a large stately home and 18th Century gardens that's been in the Howard family for over 300 years. Although it's not possible to visit the family residence, the large gardens and woodland are open to the public to explore. The castle grounds also play host to a range of exhibitions and events throughout the year.
There's a pleasant courtyard, and a selection of onsite shops and cafes selling everything from plants to souvenirs, local produce, and even a gin made from ingredients from the castle gardens.
The shops and gardens are open daily from 10:00 am until 5:00 pm with slight variations for the different cafes and the time of year. See the website for full details. Tickets for the 100-acre gardens cost £9.00 and can be booked online.
Getting There: Castle Howard is a 25-minute drive from York on the A64 and there's free parking onsite. There's also a direct bus service from York with Castleline which takes 55 minutes. Buses depart from Station Avenue bi-hourly from 9:00 am to 5:45 pm. You can check the current timetable online.
3. Take a Day Trip to Whitby
Whitby is one of my favorite Yorkshire towns and one of the great coach day trips from York. This northern fishing town has a working harbor, a gothic Abbey on the clifftop, and nearby beaches and coastal walks. The town is also famous as the former home of British explorer Captain James Cook who set sail from Whitby on his many voyages.
The town also hosts the annual Whitby Gothic Weekend thanks to its ties with Bram Stoker's famous novel Dracula. Whitby is where Count Dracula first came to England aboard the ghost ship Demeter which washed up on the shores of the town.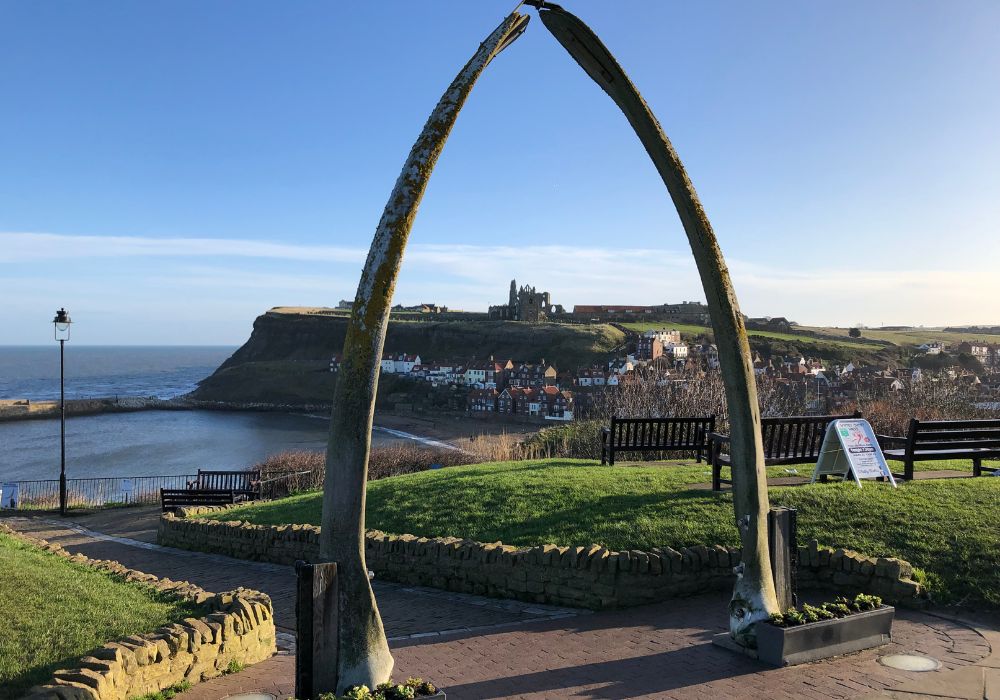 If you're looking for somewhere quirky to spend the evening and sink a few pints then head along to the Middle Earth Tavern (look for the Gollum sign above the door). The pub is set within a gorgeous old bricked building right next to the harbor. In summer you can sit outside and in winter sit next to the roaring log fire.
Getting There: Whitby is 47 miles northeast of York and takes around one hour to drive via the A64 and A169. There are hourly buses from York town center which take two and a half hours and cost £11.50 ($14.00). However, the best way to get the most out of your trip to Whitby is to take one of the day trips from York UK. You can book a tour here.
4. Visit the North Yorkshire Moors
The North Yorkshire Moors is a 554 square mile (1,430 km²) national park encompassing one of the largest areas of heather moorland in the UK. This is one of my favorite places in England for hiking thanks to its old-world charm of stone cottages, farmhouses, and homely inns.
There's plenty to see and do inside the park from picturesque villages and stately homes to castles, ruins, and nature walks. The park also includes a long stretch of coastline with pretty fishing villages, windswept beaches, and clifftop paths.
Some of the tranquil market towns and villages of the Moors include Helmsley, Malton, Pickering (a great starting point for hikes), and of course Whitby. I could spend a lifetime exploring the charming settlements in this part of the world, as well as the many great pubs that offer that famous Yorkshire hospitality.
Getting There: The Moors are reachable by car from York via the A64 and it takes less than 30 minutes to reach the national park. There are several buses from York bus station to the towns and villages inside the park, however, one of the best ways to experience this gorgeous part of England is to book a tour.
5. Hike the Three Peaks
The hiking around Yorkshire is some of the best in the country and one of the most fun ways to get outside is to have a go at the three peaks. This 12-hour guided walking tour starts in Horton 66 miles (106 km) from York. This trip is for lovers of hiking and hillwalking and a decent level of fitness is needed.
You'll climb three local peaks; Pen-y-ghent, Whernside, and Ingleborough. The trail is 24.5 miles (40 km) from start to finish and takes around 12 hours. It takes in some of the most scenic parts of northern England as it crosses the stunning landscape of North Yorkshire Dales. Click here to book.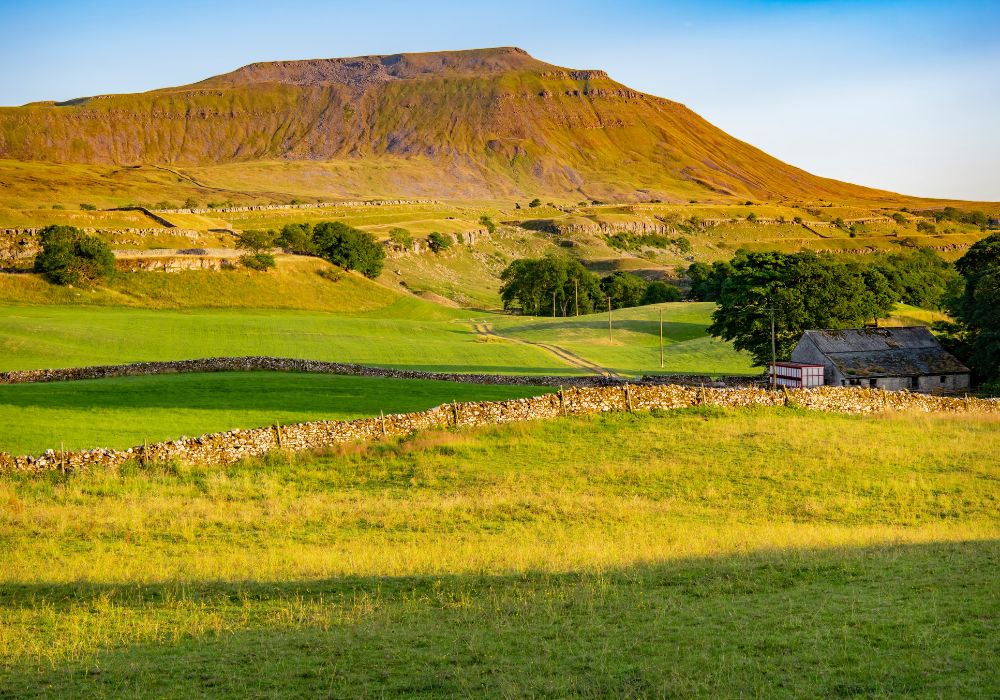 Getting There: The hiking trip starts from Horton in Ribblesdale. The best way to get there from York is to drive, taking the A59. There are also trains from York which take one hour and forty-five minutes, with a change at Leeds.
6. See the Seaside Town of Scarborough
Are you going to Scarborough Fair? Quite possibly if you jump on a train from York and make the short journey to this charming coastal Yorkshire town. Although there isn't an actual fair in Scarborough, you won't have a problem finding parsley, sage, rosemary, and thyme if you look hard enough.
Simon and Garfunkel aside, Scarborough really is one of the best day trips from York. With two sweeping, sandy beaches and gorgeous clifftop paths, the ruins of a 12th Century castle, and a small harbor. There are lots of boutique and independent shops where you'll be sure to find lots of interesting handicrafts and local specialty foods.
Eat fish and chips on the beach (you can grab some from the Famous Fish Pan a stone's throw from South Bay Beach) or pop into one of my top nightspots the Lord Nelson for a bite to eat and a pint with stunning ocean views.
Getting There: There are direct trains from York Railway station to Scarborough. The journey takes just 50 minutes and a return ticket costs around £30 ($36), making this one of the best day trips from York by train. It's an hour's drive along the A64 and the Yorkshire Coastliner has hourly bus services from York Heworth Galtres bus stop.
7. Have a Pint of Yorkshire Bitter in Tadcaster
The Yorkshire town of Tadcaster is famed for its long association with brewing. The town is home to the Samuel Smith's Brewery, one of the most famous in England. The brewery runs over 200 pubs across Yorkshire and the north of England. My favorite author, George Orwell, once wrote highly of Samuel Smith's pubs in his essay The Moon Under Water.
Tadworth is home to not just one brewery though, and is also the location of another of England's most famous beer makers; John Smiths (strangely, no relation to Samuel). Although neither brewery currently offers tours, you won't have to look far to find their influence over the town and Yorkshire as a whole.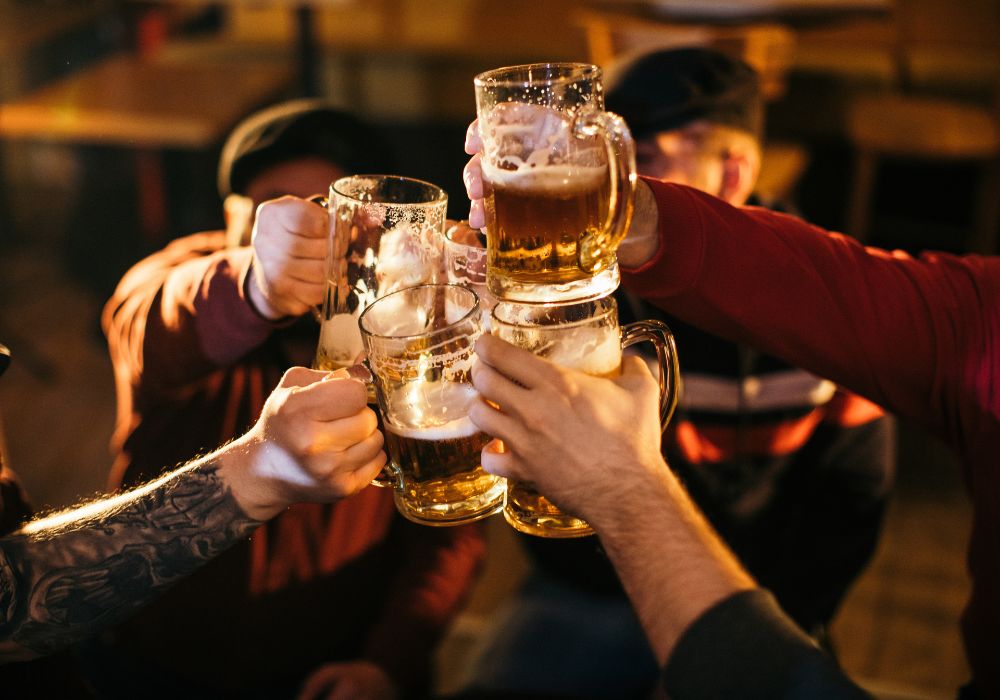 The Royal Oak in Tadcaster is a traditional cozy pub and is one of the best places to sip a pint (or two) of Smith's (open 11:00 am to 11:00 pm Monday to Saturday and 12:00 pm to 10:30 pm Sunday). There are lots of other great pubs and restaurants in the town, and it's a nice place for a pleasant walk around the old market and along the River Wharfe.
Getting There: Tadcaster is just a 20-minute drive from York along the A64 making it the perfect place for York day tours. Buses leave York Railway Station for Tadcaster every hour and take 29 minutes.
8. Take a York Day Trip to Leeds
Leeds is an excellent day trip from York by train as it's just 20 minutes between the two cities by rail. My sister went to university in Leeds and the city has a vibrant nightlife thanks to all the students and an excellent selection of bars and nightclubs such as Rejuvenation.
There's plenty to see and do in Leeds from the Cicterccian Kirkstall Abbey to the Tudor stately home of Temple Newsham, the Royal Armouries Museum, as well as lots of excellent shops, cafes, and restaurants. The best place for a bite to eat or a few drinks is along the river or canals that thread their way through the city.
The Kirkstall Inn on the River Aire is a great option with outside seating overlooking the river next to the historic bridge on Bridge Road. The menu includes pub classics as well as vegan and vegetarian options, plus they do an awesome Sunday roast (don't forget the Yorkshire puddings).
Getting There: As it's so easy to get between York and Leeds by public transport it's not necessary to take a car (plus you'll likely struggle with parking). The train takes just 22 minutes from York, and there are hourly buses from York bus station that take one hour to reach Leeds.
9. Explore the Peak District
Not content with just the Yorkshire Moors and Dales national parks, York is only an hour's drive from another of England's wonderful national parks in the Peak District. I've often stopped off in the Peak District on the way to York and Leeds for some hiking or to explore the gorgeous villages like Ashford-in-the-Water scattered around this part of the country.
The Peak District is one of the best places in England for hiking with a stunning expanse of rolling hills, craggy peaks, lakes, rivers, and forests. The area is also famous for its caves, with some of the deepest in England found here that stretch for over 400 meters below the ground.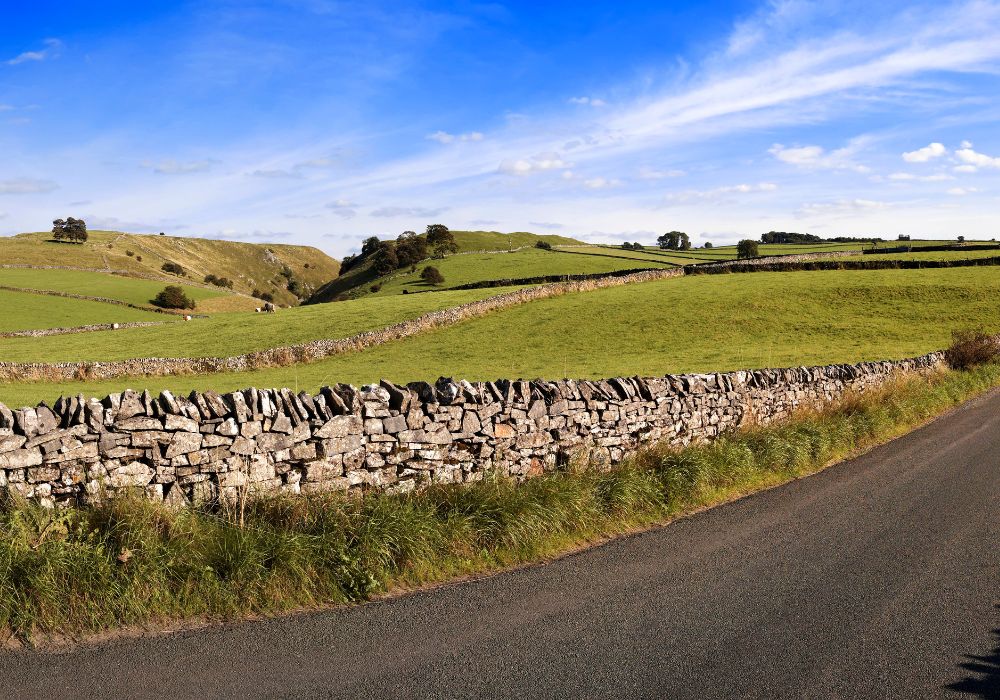 From short ambles to day-long hikes, cycling, rock climbing, and caving, the Peak District is one of the most popular places in England with over 13 million visitors every year. The national park covers an area of over 555 square miles (1,438 km2) so if you're looking for a little escape into nature this is the perfect place.
Getting There: The best way to get to the Peak District from York is to drive as it will give you more freedom to explore. Take the M1 from York 53 miles south which takes around an hour. Visitor centers are scattered across the park with parking spaces, or you can choose any of the towns and villages to stop in.
10. Day Trip to York from London
It's easy to take a day trip to York from London if you're staying in England's capital. The train journey takes just two hours, so you get plenty of time to explore all York has to offer.
This day trip to York from London by train includes nine hours of free time in the city for sightseeing and unlimited access to York's hop-on, hop-off bus. Take a cruise on the River Ouse, see the gothic York Minster Cathedral, go back in time at the Jorvik Viking Centre, and wander around the cobbled streets of the Shambles.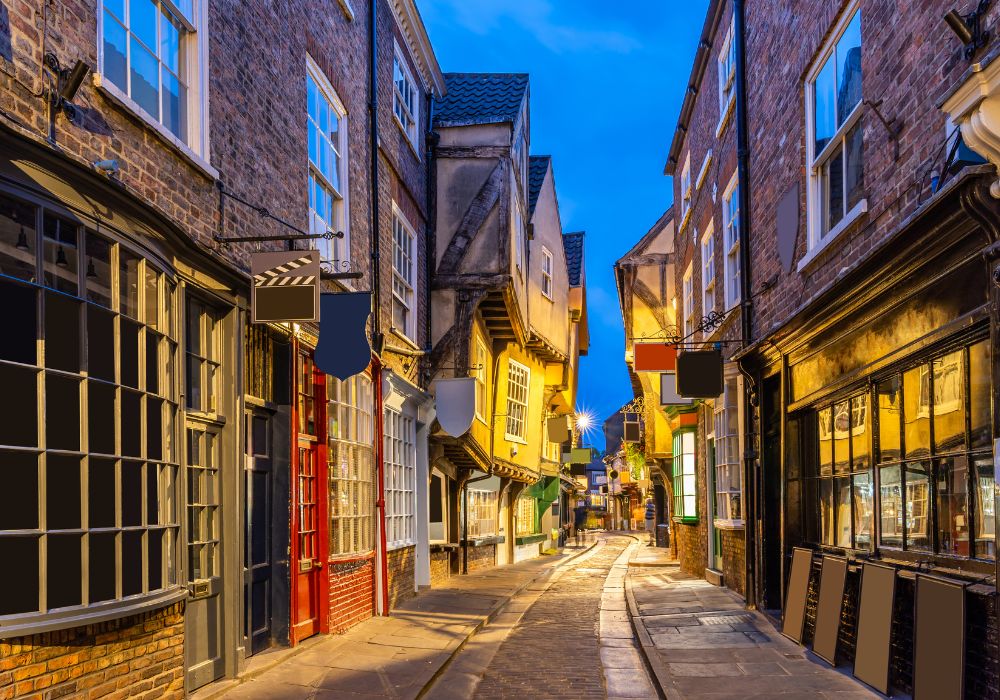 Getting There: York is easily reachable from London by road and rail. Driving takes around four hours to cover 210 miles (340 km), however, with such great public transport links it's better not to take a car. There are two trains each hour from London's King's Cross to York and the journey takes just two hours. However, taking a tour is the best way to visit York from London. Book a day trip from London here.
Best Day Trip Tours from York
Below you'll find an excellent selection of day trips near York from the Dales and Moors to Whitby, the Peak District, and more.
Yorkshire Dales Tour from York. This 8.5-hour full-day tour to the Yorkshire Dales National Park will take you on a scenic journey through the enchanting scenery of this picturesque corner of England. You'll visit the historic market town of Masham, the medieval Bolton Castle, and the beautiful Aysgarth Waterfalls plus much more. Book your tour here.
Day Trip to Whitby. This full-day tour to Whitby and the North Yorkshire Moors is one of the best day trips from York without a car. You'll get to explore many interesting places along the way such as the Kilburn White Horse. You'll also have three hours to explore Whitby at your leisure. Book your day trip here.
Yorkshire Moors Day Trip. This excellent full-day excursion to the North Yorkshire Moors will have you exploring the Howardian Hills, ancient villages, Whitby, and the nearby coastline. You'll also have the opportunity to ride on the Yorkshire Steam Railway. Click here to book.
Yorkshire Three Peaks Hike. Tackle three of Yorkshire's peaks on this scenic 12-hour hike through the Yorkshire Dales National Park. Experience some of the most serene landscapes in northern England as you ascend three gentle peaks with views across the national park.
York from London Day Tour. This excellent full-day tour to York from London includes travel by train, unlimited travel on York's Hop On Hop Off tourist bus, a welcome pack, and a meeting at each end with a tour representative. You'll have nine hours free to explore the city and all its attractions such as York Minster, the ancient city walls, and the Shambles. Click here to find out more.
York Day Trips: FAQs
Here are some answers to commonly asked questions about day trips from York, England.
How many days do you need in York?
York is a fantastic destination for a quick city weekend break. However, if you want to include many of these excellent day trips from York and explore the Yorkshire Moors, Dales, and Peak District national parks then a week is ideal. If you want to do some serious hiking then ten days would be perfect.
What is the most popular day trip from York?
Exploring the north Yorkshire Moors and Dales are the most popular day trips from York as these national parks are within easy reach of the city. Whitby is another popular day trip from York thanks to its stunning location on the northeast coast.
What are the best day trips from York with a car?
Getting out into the national parks of the Yorkshire Moors and Yorkshire Dales are excellent options if you have a car as you'll have more freedom to explore some of the towns and villages off the beaten path.
What are the best day trips from York by train?
Scarborough and Leeds are the best day trips from York by train as they're so easy to get to. With Leeds just a 20-minute train ride away and Scarborough 50 minutes, there's no excuse to leave the car behind and jump on the train to one of these great Yorkshire destinations.
What is the most beautiful village near York?
Tadcaster, Selby, and Melton are three of the most beautiful villages near York, but it's not hard to find others scattered across the national parks a few miles from the city.
In Conclusion
Now you know about the best day trips from York, it's time to book that excursion and explore the stunning landscapes of Yorkshire and northern England. This really is a fantastic part of the country and one of my favorite places to spend time (it's also a lot cheaper than the south).
Explore the beaches and cliffs around Whitby, walk through picture-postcard villages of the dales and moors or explore some of the region's historical sites such as Castle Howard. And be sure to have a pint of bitter, enjoy Yorkshire's homely cooking, and hit Scarborough or Leeds for a well-deserved night out.
Like This Article? Pin it!