England is a fantastic destination with a rich history, stunning national parks, beaches, museums, and so much more to discover. There are many wonderful places to visit in England from picturesque villages to cities that never sleep.
I've lived in England for most of my life and traveled the country widely. From the serene southeast where I grew up to the stunning coastlines of Cornwall and Devon, and northern gems like York, there's an almost endless amount of beautiful places in England just waiting to be explored.
Although England has a somewhat negative reputation for its food, eating and drinking your way around the country is an absolute joy with so many cuisines to choose from. You can enjoy a Michelin-starred meal in London or a traditional pub lunch in a rustic inn.
Fun Things To Do Around England
→ More Places To Visit in England
Best Places to Visit in England
Below, you'll find a wide selection of the best places to visit in England. From north to south, and east to west, and from tiny villages to metropolises, pristine nature, fascinating historical sites, and castles – you won't be bored for a moment.
1. London (One of the Best Places to Visit in England)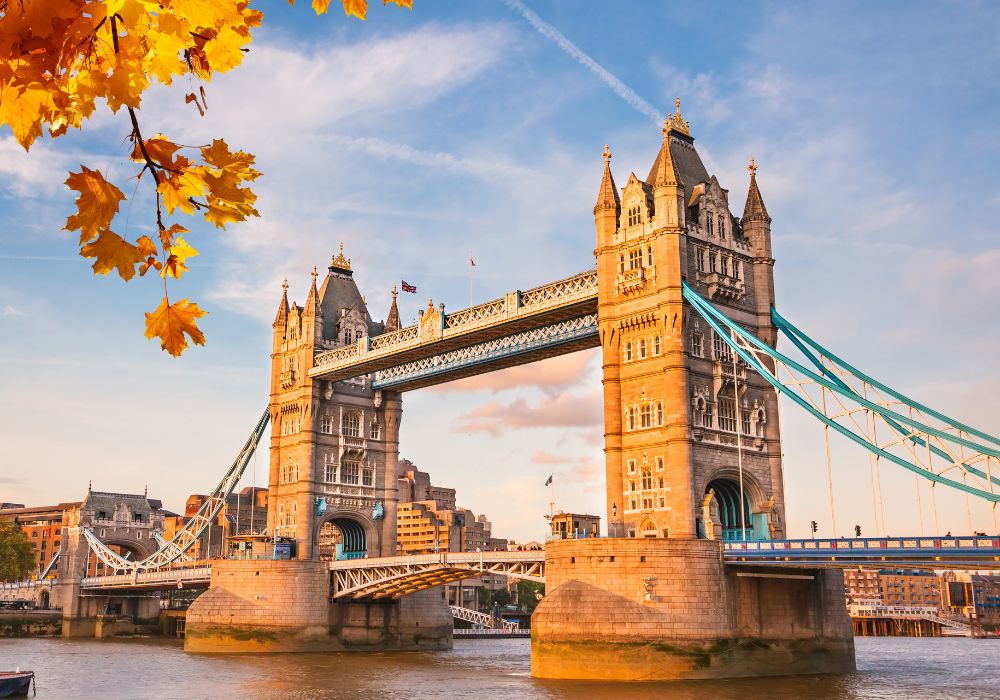 London is England's beating heart and thriving capital and is one of the best cities to visit in England. There are so many amazing things to do in London (even when it's raining!) from exploring the many museums such as the world-famous British Museum, Buckingham Palace, or the Tower of London.
I've lived in London on and off for years and love spending time exploring the galleries, large city parks, excellent restaurants, and of course some great bars and pubs too. London makes a great starting point on any trip to my home country and is certainly one of the top places to visit in England.
London is the perfect destination for first-time visitors, couples looking for a romantic weekend, and families too thanks to its many excellent attractions. Take in a show, watch the changing of the guard, shop 'til you drop, or just soak up the atmosphere of this world city.
Location: London is located in the southeast of England on the River Thames. It's around 50 miles from the coast (the English Channel) so there are lots of possibilities for day trips to the seaside.
Getting There: London is served by three major airports; Heathrow, Gatwick, and Stansted, all with excellent connections to the city center. London has rail connections to the rest of the UK and France and Belgium via the Eurostar.
Things To Do: Visit Buckingham Palace, shop in Covent Garden, sample the food at Borough Market, explore the exhibits at the British Museum, and relax in one of London's many Royal Parks.
See our London articles:
25 Best Places to Visit and Top Attractions in London
Things To Do in London On a Rainy Day
Where to Stay in London: Best Areas and Accommodations
15 Traditional Foods to Try in London
15 Best Things To Do in London at Night
10 Best Day Trips From London (By Train and Car)
25 FREE Things To Do in London
Top 7 Jack The Ripper Tours in London
15 Best Food and Drink Tours in London
Weekend in London: The Perfect 2 Day Itinerary
2. The Cotswolds
If you're looking to visit one of the most beautiful places in England, then the Cotswolds are hard to beat. This gorgeous rural part of southwest England is home to rolling hills, picturesque villages, and some of the most beautiful towns in the country.
This is one of my top places to visit for hiking and discovering some amazing rural pubs and inns. The village of Slad in Gloucestershire is where one of my favorite writers is buried (Laurie Lee) and across from the small churchyard is an excellent pub with stunning views across the countryside.
Other top Cotswold towns and villages include Chipping Norton (the home of former prime ministers and other celebrities), Bourton on the Water (one of the prettiest towns in England), and of course, the famous town of Bath, known for its freshwater springs, Roman bath houses, and glorious pubs.
Location: The Cotswolds span a large area across Gloucestershire, Oxfordshire, Somerset Wiltshire, Worcestershire, and Warwickshire in the southwest of England.
Getting There: The Cotswolds are easily reachable from London and the rest of England by bus, train, renting a car, or by taking a tour.
Things To Do: See the picturesque houses at Arlington Row, visit Kelmscott Manor, walk the Cotswold Way, and explore some of the prettiest villages in England such as Bourton on the Water and Slad.
See Our Cotswolds Articles:
15 Beautiful Places to Visit in the Cotswolds
15 Best Things To Do in Bath
15 Best Day Trips From Bath (by car and bus)
15 Best Things To Do in Stroud
15 Best Things To Do in Stow-on-the-Wold
15 Best Things To Do in Chipping Norton
15 Best Things To Do in Broadway
15 Best Things To Do in Cirencester
3. Lake District National Park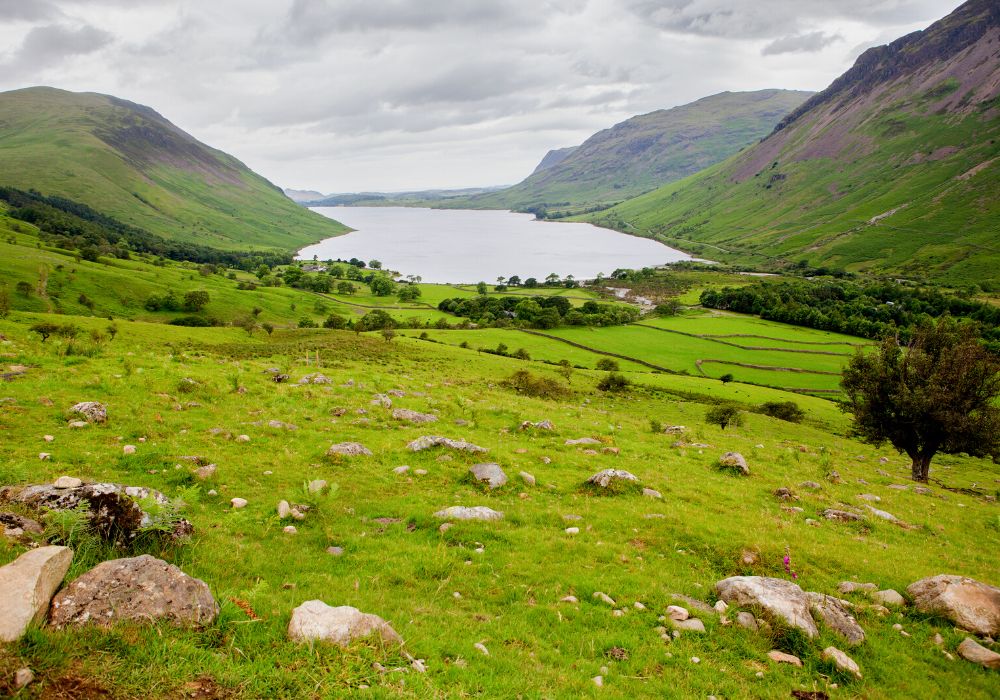 The Lake District is one of the most beautiful places to see in England and the National Park was granted UNESCO World Heritage status in 2017. The park centers around Lake Windemere, a one-mile-wide and 10.5-mile-long body of freshwater surrounded by mountains.
This is one of the most scenic parts of England and is perfect for boating, hiking, swimming (don't expect warm water!), and exploring some of northern England's most picturesque towns and villages. The area is also famous for the Cumberland sausage, which is a staple of the full English breakfast.
The Lake District is home to Scafell Pike, the highest mountain in England at 3,208 feet (978 meters). The moderately tough hike to the top and back usually takes around three to four hours and is the perfect place for a picnic with stunning views across the peaks and lakes.
Although I've driven through the National Park and can attest to its grandeur and beauty, I've not got around to climbing "the Pike" yet, but I aim to remedy that very soon. The Lake District definitely offers some of the best hikes in all of England. See More: 10 Best National Parks in England
Location: The Lake District National Park is located in the gorgeous county of Cumbria in northern England, not far from the border with Scotland.
Getting There: The National Park is reachable by road from the nearby cities of Leeds and Manchester. The nearest railway station is Windemere. Taking a tour is also a great way to explore this wonderful part of the country.
Things To Do: Hike around Lake Windermere, take a boat trip, climb Scafell Pike, watch a play at the theater by the lake, and visit the last operational mine in England.
4. York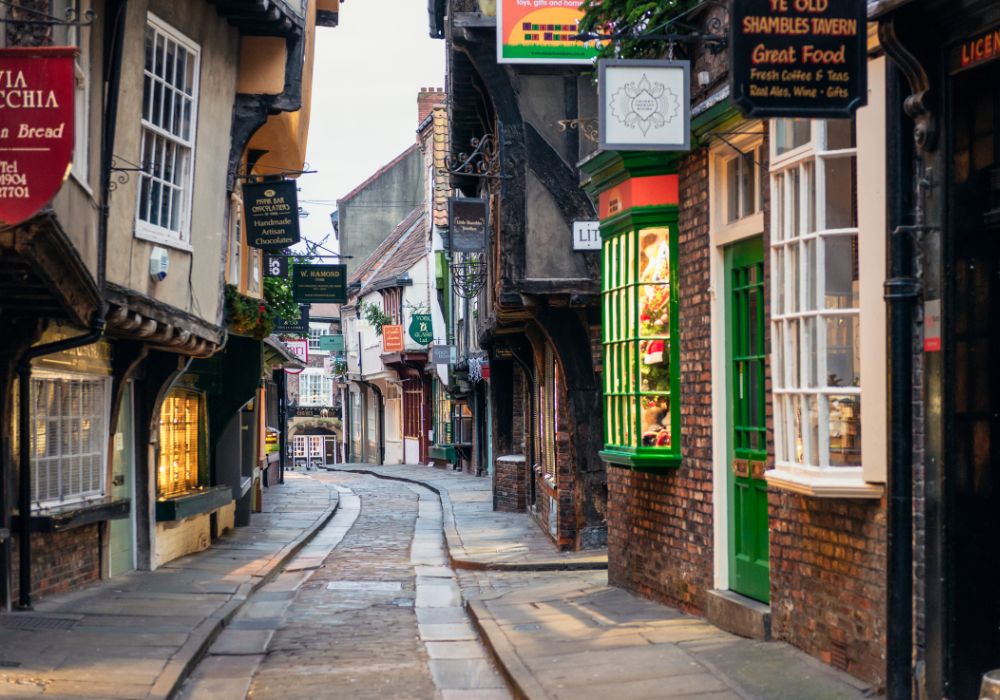 The charming city of York is one of my favorite places to visit in England. This northern city is famed for its narrow lanes and cobbled streets, magnificent cathedral, and the Jorvik Viking Museum (one of my favorite tourist attractions as a kid).
The city lies on the banks of the River Ouse (pronounced "ooze") and is not far from the North Yorkshire dales, one of the best places to go in England to sample rural life.
I have family that lives up this way and I never tire of exploring the city and hiking in the nearby pastures and rolling hills of the dales.
York is a great place for a city break with lots to do in and around the city from museums to top restaurants, bars, and pubs. The Kings Arms is always popular with locals and has the perfect location next to the river – it's somewhere I love to go for a pint in the summer.
Location: York is in the county of North Yorkshire, less than 30 miles away from its neighbor Leeds (a pleasant university town also worth checking out).
Getting There: The city is well connected to the rest of the UK by road and rail. The nearest airport is Leeds-Bradford International which is just 25 miles away.
Things To Do: Visit York Minster Cathedral, experience the Jorvik Viking Centre, walk along the Roman city walls, take a selfie in "the Shambles", and take a sightseeing cruise on the River Ouse.
See our York articles here:
15 Best Things To Do in York
10 Fun Day Trips from York: Top Sights and Activities
A Foodie's Guide to Yorkshire: Must-Try Foods and Dishes
Where to Stay in York: Best Areas and Accommodations
15 Best Pubs in York (Pints, Food and Music)
5. Cornwall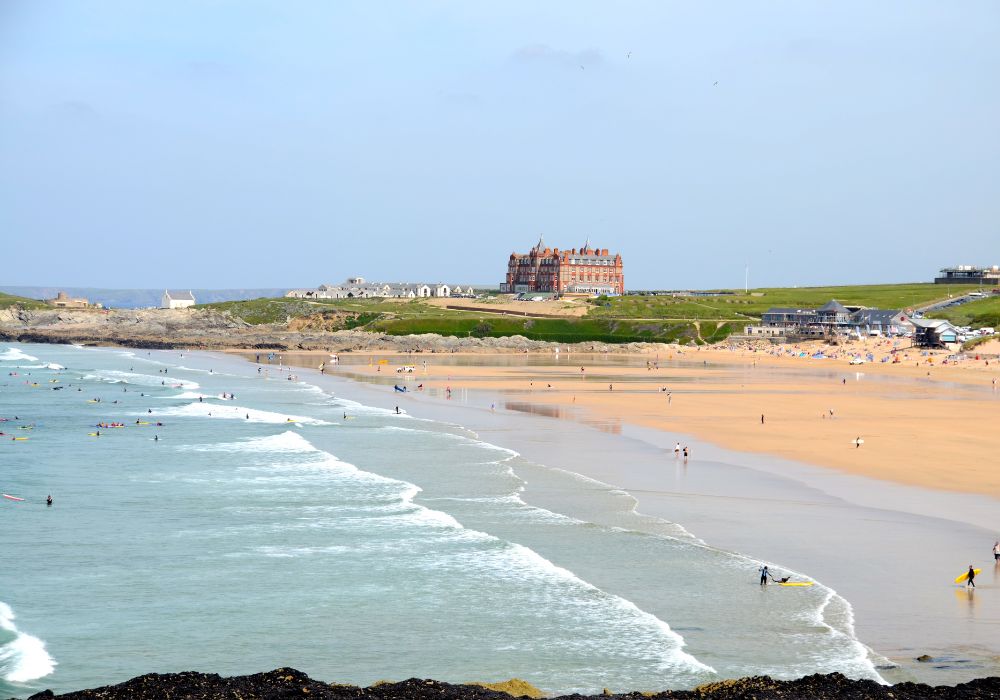 Cornwall is my favorite place in England by far. I've been visiting since before I could walk and return time and again to enjoy its pristine beaches, dramatic clifftop walks, picturesque fishing villages, and excellent pubs.
There are so many wonderful things to do in Cornwall from surfing at world-famous breaks such as Newquay to exploring the county's interesting heritage and tales of King Arthur, smuggling, pirates, fishing, and mining.
The county of Cornwall is also a fantastic destination for foodies with some of the best seafood in the UK fresh off the boat. Other must-try food and drinks include Cornish pasties, cream teas with Cornish clotted cream, beers, ciders, and wines to name but a few local treats.
Cornwall is my go-to place for hiking and untamed nature as well as fun waterborne activities like coasteering, wildlife safaris, and gorging on the local delights.
Location: Cornwall is the westernmost county of England and is home to the westernmost point of the mainland British Isles at Land's End.
Getting There: Cornwall is easily reachable from the rest of the UK by road and rail. The nearest station is Bodmin with direct daily trains from London. This excellent five-day tour includes the best of both Cornwall and Devon.
Things To Do: Learn to surf, hike the South West Coast Path, visit picturesque Port Isaac, feast on seafood in Padstow, and walk through the sub-tropical biomes at the Eden Project.
See our Cornwall articles here:
Best Time to Visit Cornwall: Weather and Costs
20 Beautiful Places to Visit in Cornwall
10 Best Coastal Walks and Hikes in Cornwall
10 Best Castles in Cornwall
15 Top Surfing Beaches in Cornwall
15 Best Beaches in Cornwall (for Swimming, Surfing and Sunbathing)
20 Fun Things To Do in Cornwall
Where to Stay in Cornwall: Best Areas and Accommodations
6. Southwold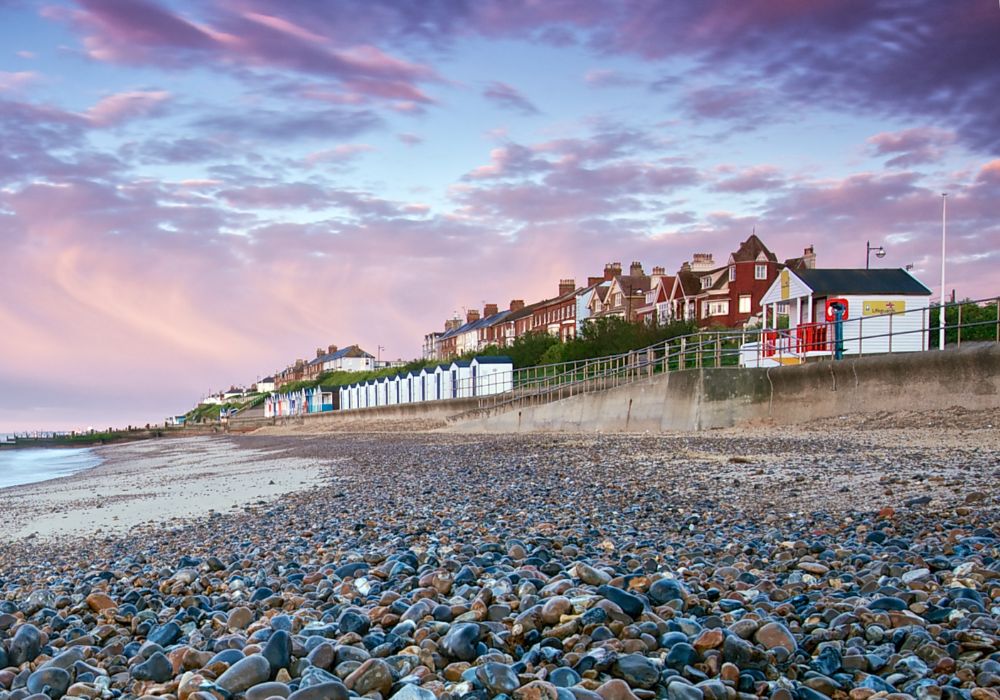 I grew up in rural East Anglia, which comprises the southeastern counties of Essex, Suffolk, and Norfolk. The area is known for its vast swathes of farmland, big skies, quiet beaches, and serene yet unimposing landscapes.
Suffolk's Southwold is one of the best towns to visit in England as it embodies all the best features of East Anglia. Its shingle and sandy beaches are the perfect places for relaxing at any time of the year and are great spots to camp in summer.
The town is packed with welcoming pubs like the Sole Bay Inn, with one of the highlights being the Adnams Brewery famed for its nautically themed beers (Ghost Ship, Sea Fog, Lighthouse, and my favorite, Broadside). You can enjoy a pint in one of the many pubs, and even visit the brewery for a tour.
Location: Southwold is located in Suffolk on the east coast of England around 40 miles from Ipswich.
Getting There: There are direct rail and road links from London and Norwich. Getting to Southwold by public transport is not the easiest (but perfectly possible), so having your own car is the best option. Click here to search for the best price on rental cars.
Things To Do: Enjoy the beach, go camping, visit the Adnams Brewery, and hike along the coast path. See our full list of the best things to do in Southwold.
7. Dartmoor National Park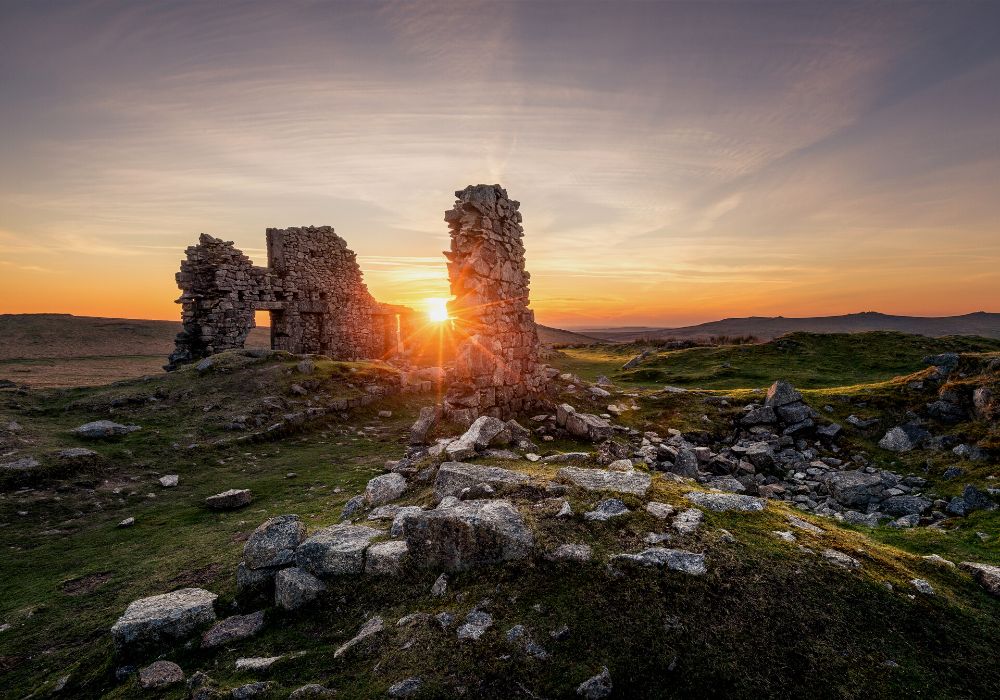 Dartmoor is somewhere I'm very fond of and I've been visiting since childhood, usually as a stop-off on the way to Cornwall. The National Park is home to some of the most beautiful stone villages in England as well as stunning scenery with rivers, waterfalls, and brooding moorland.
It's a great place to experience the great outdoors and one of the only real wilderness areas left in England. Dartmoor is perfect for hiking, camping, kayaking, orienteering, and horseback riding to name but a few of the activities on offer.
My favorite place in Dartmoor is a tiny village called Belstone where the houses are made from locally quarried stone; there's a homely pub called The Tors Inn and a small common where wild horses (the famous Dartmoor ponies) frequently come to graze.
Location: Dartmoor National Park is located in the Westcountry county of Devon, not far from the border with Cornwall.
Getting There: The nearest city to Dartmoor is Exeter which has excellent transport links to the rest of the country. Oakhampton is the closest town to the moor (and is also a wonderful place to stay/explore). This five-day tour takes in the best of Devon and Cornwall, including a trip to Dartmoor.
Things To Do: Hiking, horseback riding, rock climbing, kayaking, and camping.
8. Whitby
The northeastern seaside resort of Whitby is a charming fishing town with a working harbor. It also has a long association with the macabre thanks to its inclusion in Bram Stoker's classic tale Dracula. Due to its ties with Dracula, the town has an annual gothic festival with attendees decked out in gothic, Victorian, and steampunk attire.
The gothic Whitby Abbey is a former Benedictine monastery dating back to the 7th Century that sits perched on the clifftop overlooking the North Sea. One of the town's most famous residents was explorer Captain James Cook and there's a museum in the town dedicated to his life and voyages.
The Duke of York is a gorgeous old Pub in the center of town. It's a great place to have a drink and grab a bite to eat (their Sunday roasts are awesome). This really is a hidden gem of England so if you're looking for something a little different, be sure to check out this interesting town.
Location: Whitby is located on the coast of North Yorkshire in northern England.
Getting There: The town is easily reachable by road from nearby cities such as Middlesborough, York, and Leeds. There are direct rail links to London and the rest of the country. This full-day tour from York is a great way to experience the town.
Things To Do: See Whitby Abbey, attend the annual gothic festival, visit the James Cook Memorial Museum, attend the Whitby Gothic Weekend, and hike along the coast.
9. The South Downs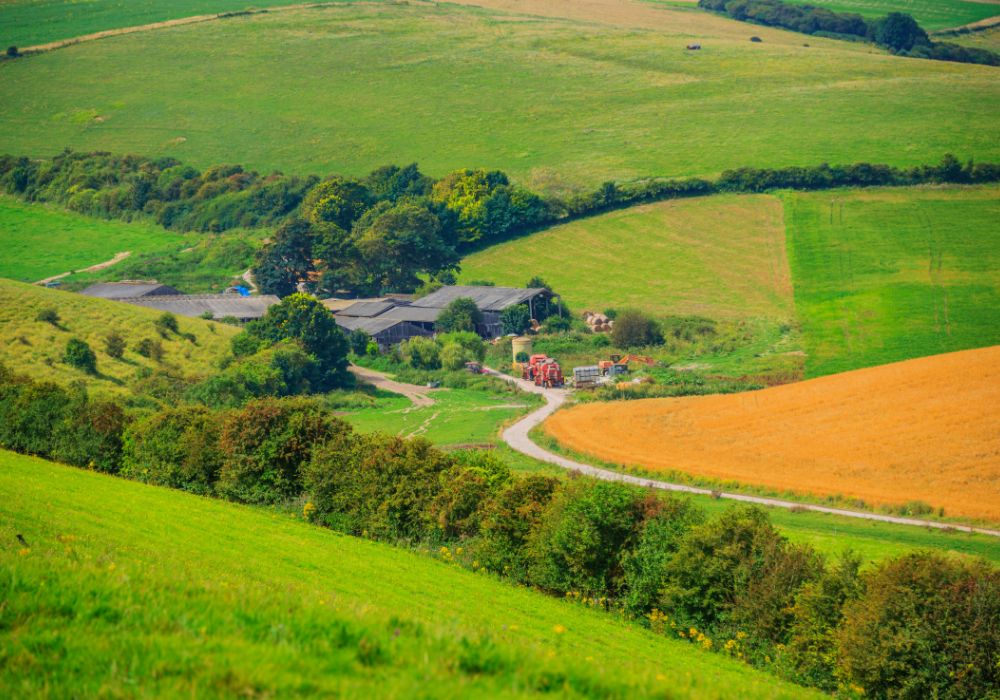 The South Downs is a large area across southern England stretching from Eastbourne in the east to Winchester in the west. The area encompasses a national park, with many interesting nearby towns and cities such as Brighton (one of the best cities in England for its beaches and pier), Haslemere, and Portsmouth.
The southernmost point of the downs includes a gorgeous stretch of coastline with white, chalk cliffs, sandy beaches, and quaint fishing towns. I've hiked the Downs a few times over the years and love the scenery of rolling hills stretching down to the coast.
The famous 55-mile London to Brighton bike ride passes right through the South Downs and is a great way to explore this beautiful part of England. If you're visiting in June, hire yourself a bike and get some fresh air while exploring some of the places off the beaten path in England.
Location: The South Downs cover an area of 260 square miles (670 square kilometers) across the south of England.
Getting There: The Downs are easily reachable from London by road and rail. Brighton makes the perfect base for exploring the area.
Things To Do: Go hiking, join the London to Brighton cycle ride and explore the many pubs across the Downs (the Pelham Arms in the charming town of Lewes is one of my favorites).
10. Liverpool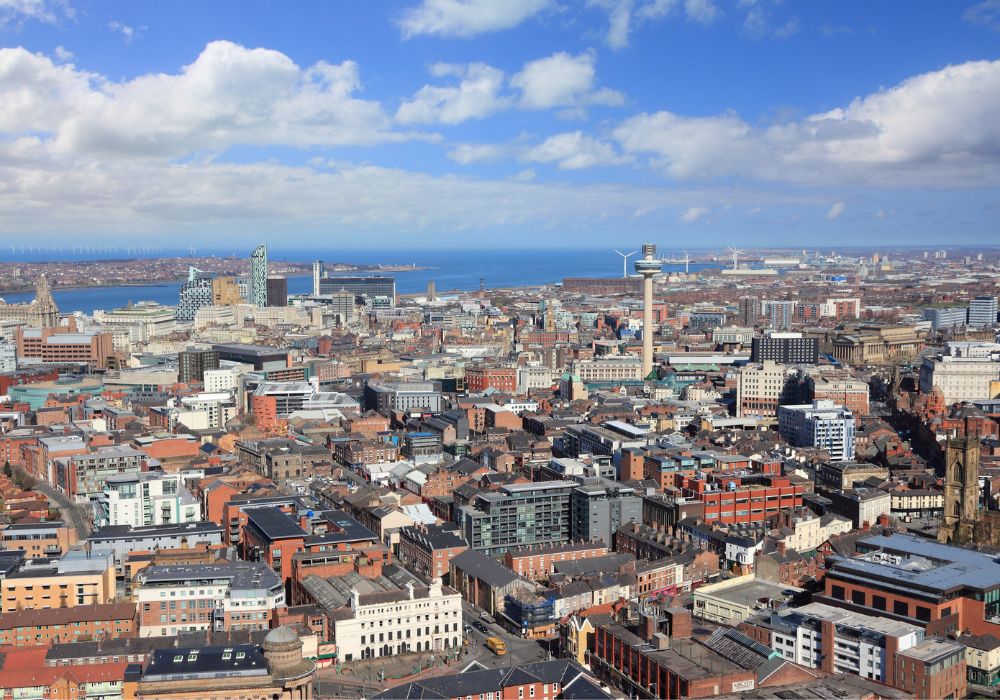 Liverpool is one of the most famous cities and best places to visit in England thanks to its rich history, football club, and friendly locals (the Scousers). From the Beatles to the Zutons, the city is well-known for its exceptional musical output. This immersive Beatles experience is a must for any fan of the "fab four".
Liverpool is also considered England's Capital of Culture and has a thriving arts scene with many galleries, museums, and events. The Maritime Museum, Tate Liverpool, and the Museum of Liverpool are all worth checking out to learn more about the city and its eclectic culture.
I've visited Liverpool on many occasions and always love exploring the dockside area and checking out its many fantastic pubs and restaurants (head to the Swan Inn if you like a bit of rock music with your pint, and mingling with super friendly locals).
Location: Liverpool is located on the banks of the River Mersey (Merseyside) in northwest England.
Getting There: There are direct road and rail links to Liverpool from all the major cities in England such as London, Manchester, Birmingham, and Bristol. John Lennon Airport is 6.5 miles (10km) from the city.
Things To Do: Take a sightseeing cruise on the River Mersey, visit the Beatles Museum, explore the old docks, and visit the Museum of Liverpool. Have a look at our full list of the best things to do in Liverpool.
See Our Liverpool Posts Here:
11. The Cheddar Gorge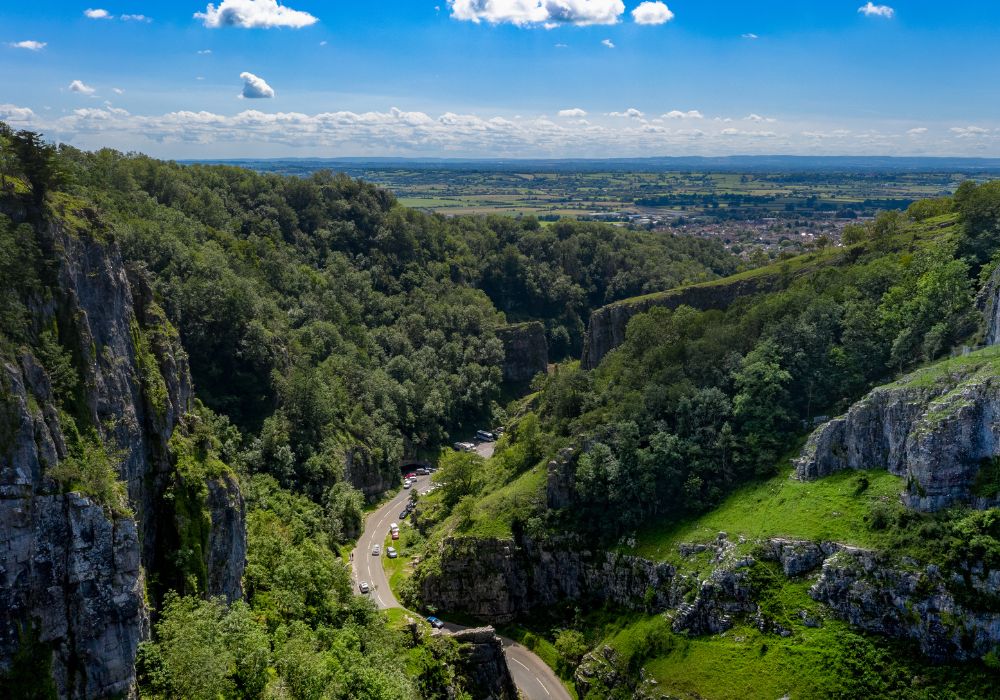 The small Somerset town of Cheddar is famed as the birthplace of Cheddar cheese, one of the most popular and ubiquitous cheeses in the world. However, what's arguably more impressive (at least for me) is the stunning Cheddar Gorge; a large limestone ravine/canyon running through the Mendip Hills.
The area is perfect for hiking and is a popular place for rock climbing with almost 600 climbing routes on the south side of the gorge. This tough 3.7 mile (6.5km) round trip walk up above the gorge offers stunning views and takes in some of the caverns, and other places of interest along the way.
The gorge is dotted with caves and it's in one of these that the Cheddar Man was found in 1903. Cheddar Man is the oldest complete skeleton ever found in England and is thought to date back around 9,000 years. As a lover of both the outdoors and history, this, for me, is one of the best places to go in England.
Location: Cheddar Gorge is located in Somerset in western England. It's not far from the cities of Bristol (19 miles) and Bath (24 miles).
Getting There: Cheddar Gorge isn't the easiest to reach by public transport so having your own car is recommended. From London take the train to Bristol, change for Weston-Super-Mare and then take bus 126 to Cheddar. This day trip from London takes in the Cheddar Gorge as well as nearby Glastonbury.
Things To Do: Rock climbing, caving, cycling, hiking, and visiting the Cheddar Man Museum of Prehistory.
12. The Jurassic Coast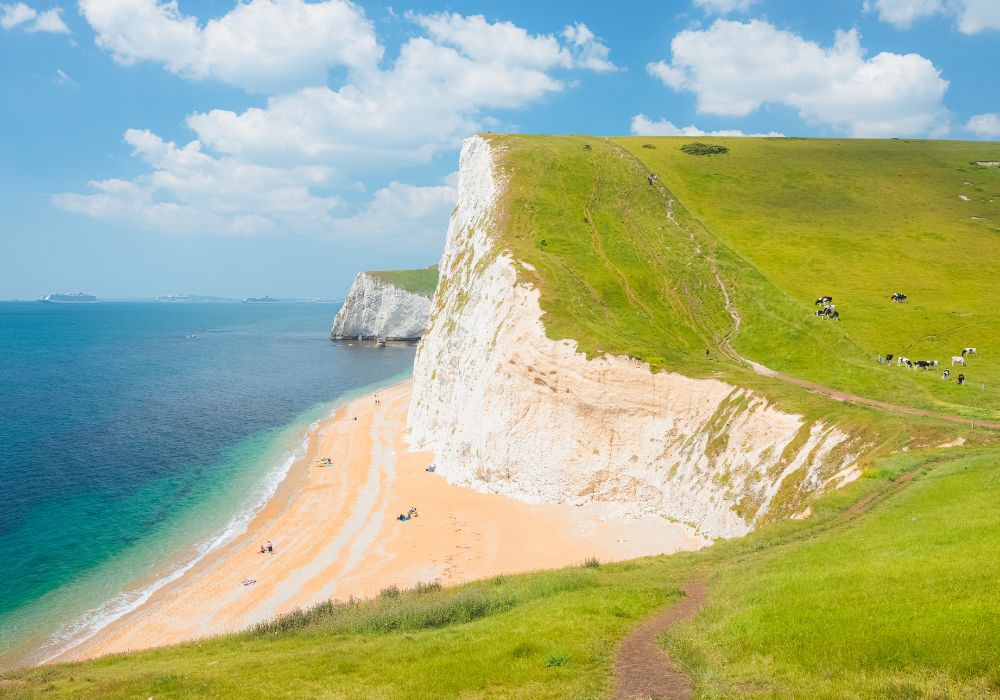 The incredible Jurassic Coast definitely a must-see place in England thanks to its stunning 95-mile (153km) stretch of coastline. Here you'll find towering cliffs, soft, sand beaches, and the chance to spot hundred-million-year-old fossils as well as some interesting wildlife and sea life.
The Jurassic Coast is a UNESCO world heritage site known for its Mesozoic rock formations dating back 185 million years! Fossils found along the coast here have helped further the understanding of prehistory and the sciences. Comb the beach to see if you can find your own fossils and take a piece of history home with you.
One of the most picturesque parts of the coast is the tiny village of Branscombe. The village boasts many houses with traditional thatched roofs and quaint gardens along a small valley that leads to the sea. Be sure to pop into the beautiful 14th Century thatched building that is the Mason Arms for a pint or bite to eat.
Location: The Jurassic Coast stretches for 95 miles (153km) along the south coasts of Devon and Dorset. Bournemouth and Poole are two of the larger nearby towns.
Getting There: The Jurassic Coast is easily reachable by road from the rest of the UK. There are direct trains to Poole and Bournemouth where you can take local buses to many of the towns and villages along the coast.
Things To Do: Take a boat trip along the Jurassic Coast, search for fossils, enjoy a day at the beach, and see the picturesque village of Branscombe (one of the most beautiful places in England).
13. Cambridge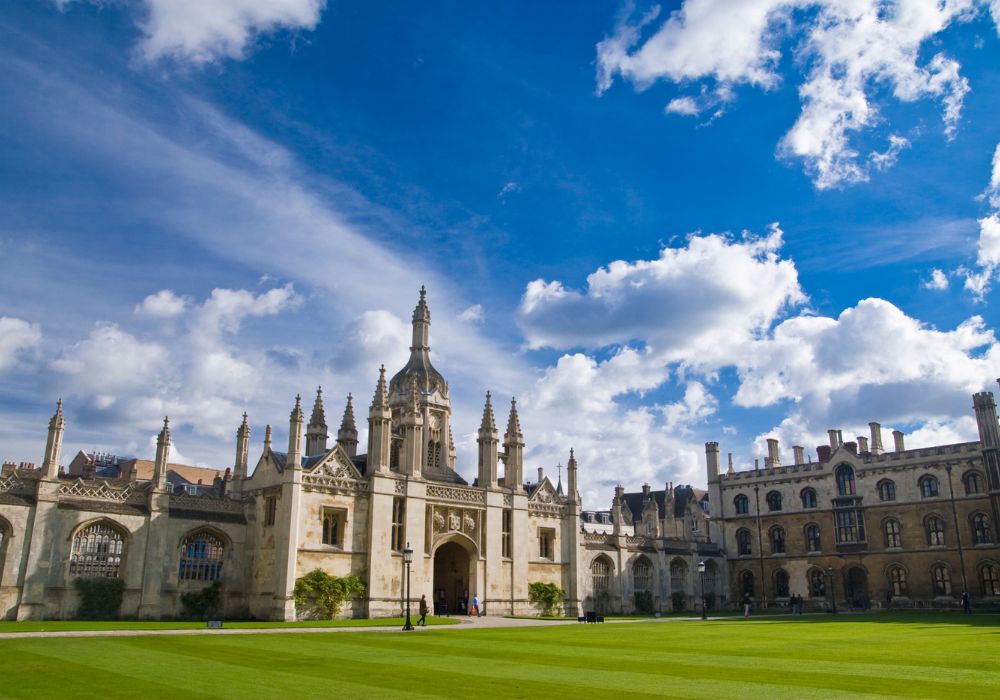 Cambridge is one of the best places to visit in England for its architecture, historic colleges, pleasant riverside walks, and excellent museums. It's one of my favorite cities in England and somewhere I visit frequently.
One of the best walks in Cambridge is "the backs" behind the colleges and along the River Cam. It's a great place for a picnic with magnificent views across the river to some of the top colleges in the world including St John's, Trinity, Clare, King's, and Queen's. Taking a tour is also a great way to see the best highlights of the city.
The Cambridge Museum of Archaeology and Anthropology is one of my favorite museums in the country thanks to its fascinating exhibits, photographs, and works of art. The Roman and Egyptian sections are well worth a look. The city is also home to some excellent pubs. The Tipsy Vegan is a great option if you're looking for something a little different.
Location: Cambridge is located in the southeast of England 60 miles north of London and 30 miles south of Peterborough.
Getting There: There are hourly trains to Cambridge from London and the journey time is between one hour and 90 minutes depending on the service. Cambridge is also easy to reach by road via the M11 motorway.
Things To Do: Explore the colleges, walk along "the backs", visit the Archaeology museum, shop at the market or see a performance at the Corn Exchange.
See Our Cambridge Articles:
14. Thetford Forest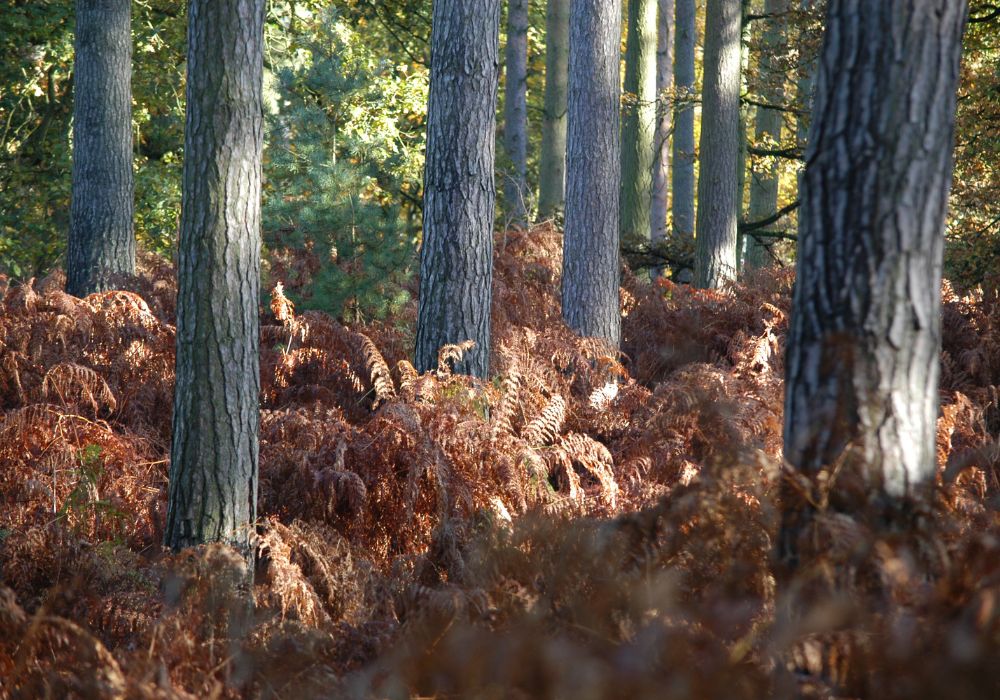 If you're looking for somewhere to go in England for an active, outdoor adventure then Thetford Forest in Norfolk is an excellent option.
I've been camping in Thetford many times and there are some excellent mountain biking trails, hiking paths a prehistoric flint mine at Grime's Graves, and an adventure park with raised platforms through the forest canopy.
You can hire bikes from High Lodge for the day and choose any one of the trails. Each trail is color-coded for difficulty with green being the easiest and black being the most challenging.
There's plenty to do around Thetford including visiting the small town which is packed with some great restaurants and pubs (I usually go to the Black Horse), visiting the ruins of Thetford Priory, and taking in the fresh air at the Lynford Arboretum.
Location: Thetford Forest is in the county of Norfolk in southeast England between Norwich and London.
Getting There: Hiring a car is the best way to get to Thetford Forest and will give you more freedom to explore. There are daily trains from London to Thetford with a change in Cambridge.
Things To Do: Walk through the forest canopy at Go Ape, go mountain biking, go camping, and visit the prehistoric mine at Grime's Graves.
15. Stonehenge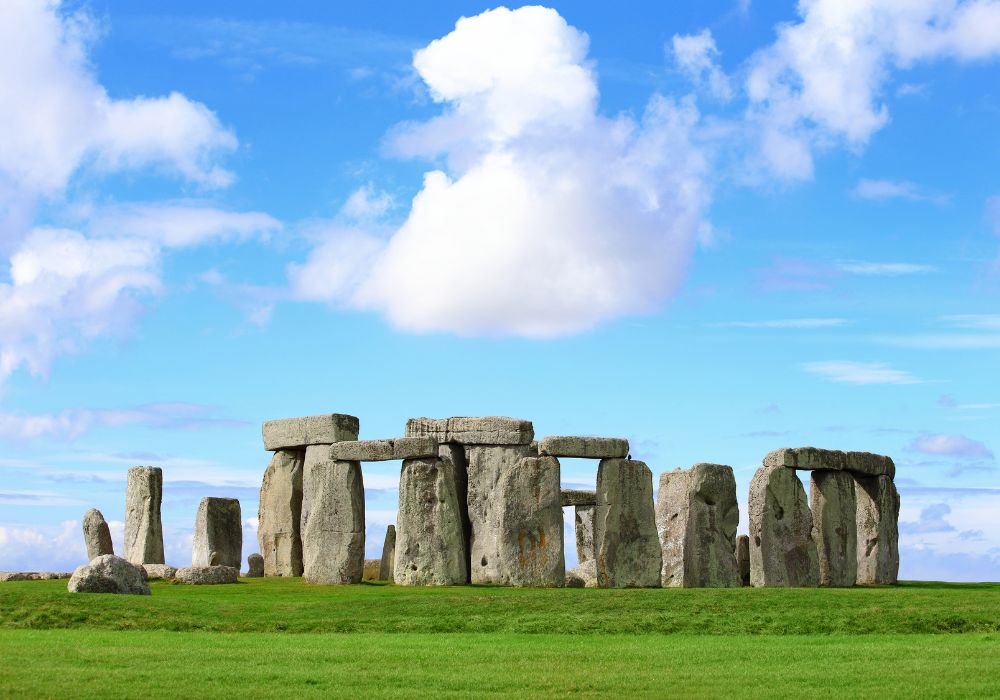 The mighty Stonehenge is one of the best places to see in England. The prehistoric standing stones on Salisbury Plain are one of the enigmatic wonders of the world as no one knows quite how they got there.
It's possible to visit Stonehenge and walk around the stones, though you can't get right up to them any longer – you still could when I was a child.
It's believed the stones date as far back as 2,000 to 3,000 BC. Each stone is around 13 feet (four meters) high, seven feet (2.1 meters) wide, and weighs a whopping 25 tonnes.
One of the best times to visit what is one of the highlights of England is on either of the solstices. In years gone by there used to be huge parties where hippies, druids, and travelers would get together and watch the sunrise through the stones, (but that has since been banned). However, you can still visit during winter or summer solstice and witness the magic of the sunrise.
Location: Stonehenge is located on Salisbury Plain in the county of Wiltshire in southwestern England.
Getting There: Stonehenge is located just off the A303 (the main route from London to Cornwall) and is best visited either with your own transport or by tour. This tour from London is a fantastic option and includes access to the inner circle outside normal hours.
Things To Do: Walk among the ancient stones and explore barrows and other archaeological sites close to Stonehenge.
Entry fee: Adults £22.00, children £13.50. You can book tickets online.
Getting Around England
The main towns and cities of England are all interconnected by an excellent road and rail infrastructure making getting around easy. For visiting more rural areas it's best to have your own transport so hiring a car can be useful. Search for the best deal on rental cars here.
Local buses are cheap and easy to use, and National Express Coaches are great for city-to-city or long-distance trips (I use the service frequently). Trains are a comfortable way of traveling around England, but popular routes fill up fast and the best prices are found by booking well in advance.
Quick Itineraries for England
Here are a few simple itineraries to follow when visiting England. Whether you have just a few days or much longer, these itineraries will help you get the best out of your trip to this incredible country.
3 Days in England
If you only have three days in England then it's best to stick to London and the south as you can explore some of the best places to visit in England that are in relatively close proximity.
Use one day to see the major sites in London such as Buckingham Palace, the Houses of Parliament, Big Ben, and the London Eye (all within walking distance). Spend the evening in nearby Soho and Covent Garden which is packed full of excellent bars and restaurants along the streets.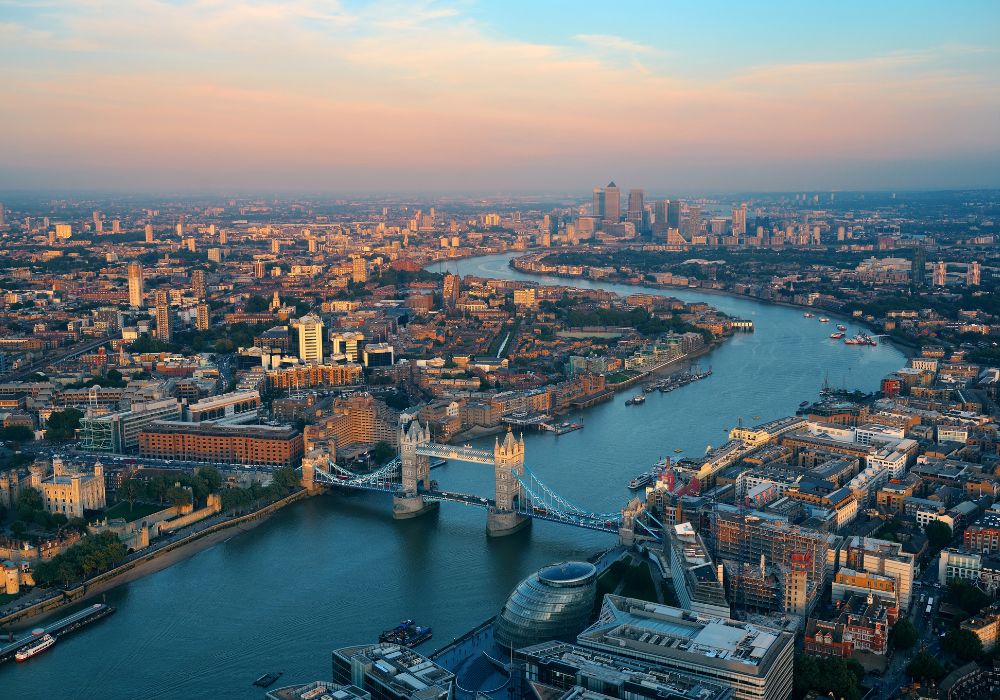 If you want to escape the city then taking day trips to places like Cambridge and Stonehenge are also great options.
One Week in England
If you have one week to see the best places in England use a couple of days to explore the London sights. By basing yourself in London you'll also be able to explore nearby places such as Cambridge and Thetford Forest, and take day trips to Stonehenge, the South Downs, and Southwold.
For the second part of the week base yourself in York and explore this delightful Cathedral city with winding cobbled lanes (the Shambles) and some top museums and entertainment options (the Jorvik Viking Centre being one of the highlights). From York, you can also take a day trip to Whitby, and visit Windemere and the stunning Lake District.
You can travel by train or bus from London to York (trains depart London King's Cross and take just under two hours).
10+ Days in England
10 days is a good amount of time to discover the best things to see in England. Follow the above itinerary for one week with a few days in London. Head west to explore the gorgeous towns and villages of the Cotswolds before moving on to Cornwall (with a stop at Stonehenge as it is on the way).
You can take the train from London to Bath (hourly trains from London Paddington take around 90 minutes) and base yourself there to explore the Costwolds. Hiring a car would be preferable to give you more freedom, and it's simple to drive from London.
Explore the beautiful beaches of Cornwall and towns such as Newquay, Padstow, and Tintagel. After that head north to Liverpool and experience England's capital of culture and the fab music scene there. From Liverpool cut across to the Lake District and onto York, before returning to London.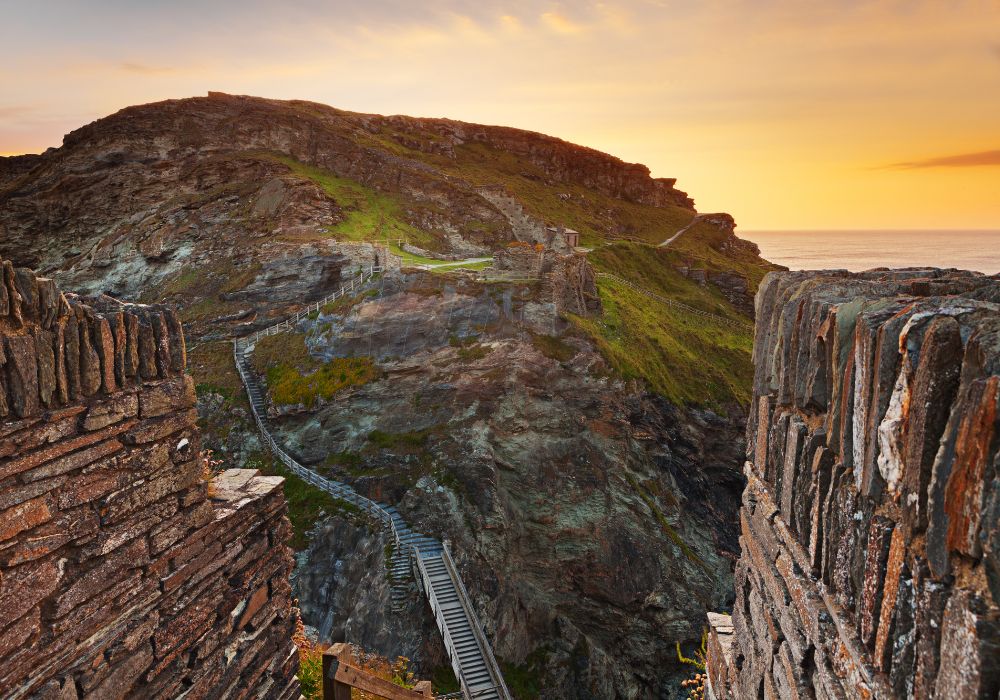 There are trains from Bath to Bodmin and Liverpool, and from Liverpool to York. Also consider taking the bus which although longer, can sometimes be more comfortable and will save you money too. Again, hiring a car is the best option if you'll be spending more than a week in England.
Places to Visit in England: FAQs
Answers to some commonly asked questions about visiting the most beautiful places in England.
Where is England?
England is in northwestern Europe and forms part of the United Kingdom of Great Britain and Northern Ireland. It's bordered by Scotland to the north, wales to the west, and the rest of the country is surrounded by the North Sea, the Irish Sea, and the English Channel.
Is England worth visiting?
England is definitely worth visiting for its historic buildings, culture, museums, food, beaches, and national parks. There really is something for everyone whether you want to enjoy all the great English cities have to offer or escape into the beautiful countryside.
What is the most popular place to visit in England?
London is the most popular place to visit in England and receives the most visitors each year (around 20 million foreign visitors annually). With so many excellent attractions from Big Ben to the London Eye, galleries, museums, and restaurants, it's easy to see why.
When is the best time to visit England?
Early summer and the month of June is a great time to visit England with warm and pleasant weather allowing countless outdoor activities from exploring castles, gardens, and stately homes to enjoying the miles of coastline, national parks, and walking trails.
What is the prettiest part of England?
The Westcountry including Cornwall, Devon, and the Cotswolds is the prettiest part of England with picturesque villages, idyllic beaches, and gorgeous countryside.
Where should I base myself in England?
London is the obvious choice for a base in England with so many amazing attractions on the doorstep. The capital also has excellent transport links to the rest of the country by road, rail, and air, and there are plenty of easy and fun day trips from the city.
What is England famous for?
England is famous for its Royal Family, castles, afternoon tea, (and losing at football). You can see the royal residences, visit England's castles, and even lose at football on a trip to this diverse and interesting country.
Is England safe to visit?
England is generally a very safe place to visit with little in the way of dangerous wildlife or extreme weather. Violent crime towards tourists is rare with petty theft being the most obvious danger. Take care when on England's coastal paths and beaches, lock up valuables and avoid dimly lit streets and large housing estates in the suburbs of England's cities.
In Conclusion
Now you know about the best places to visit in England, which ones would you like to visit first? From an action-packed few days in London or Liverpool to the calm serenity of the Cotswolds, Dartmoor, and Lake District, England is such a diverse destination that's full of so many amazing places to go.
No trip is complete without admiring the monolithic stones at Stonehenge, seeing the historic colleges of Cambridge, and of course, indulging in some of the best English food and drink at the many pubs and inns across the land. So, what are you waiting for? Book that trip to England today.
Like This Article? Pin it!