Cornwall is one of the UK's foremost holiday destinations thanks to its miles of golden, sandy beaches, seaside resort towns, quaint fishing villages, and stunning natural beauty.
Below, you'll discover some of the best things to do in Cornwall from catching waves to kayaking, coasteering, and exploring this stunning corner of England.
There's so much to do in Cornwall; you're spoiled for choice. If getting wet isn't your thing then try out some other Cornwall activities like hiking the coastal paths or sampling the county's exceptional food – be sure to try a cream tea or Cornish pasty.
Aside from sampling the local delicacies, you can explore ancient castles, ruins, and legends.
I've been visiting Cornwall nearly every year since I was a year old and it's a place I go back to time and again because of its stunning nature, fun things to do, and great food. The hiking is some of the best in the country with miles of coastal paths, inland routes along rivers, and trails through ancient farmlands.
Below you'll find a wide range of top things to do in Cornwall from walking tours to museums, beaches, national parks, and fantastic food offerings. Cornwall is a paradise for lovers of the outdoors and you'll find plenty of great experiences in and out of the water.
20 Best Things To Do in Cornwall, UK
After spending more time in Cornwall than most people who visit the area, I've narrowed down my list to just 20 of the absolute best things to do in Cornwall.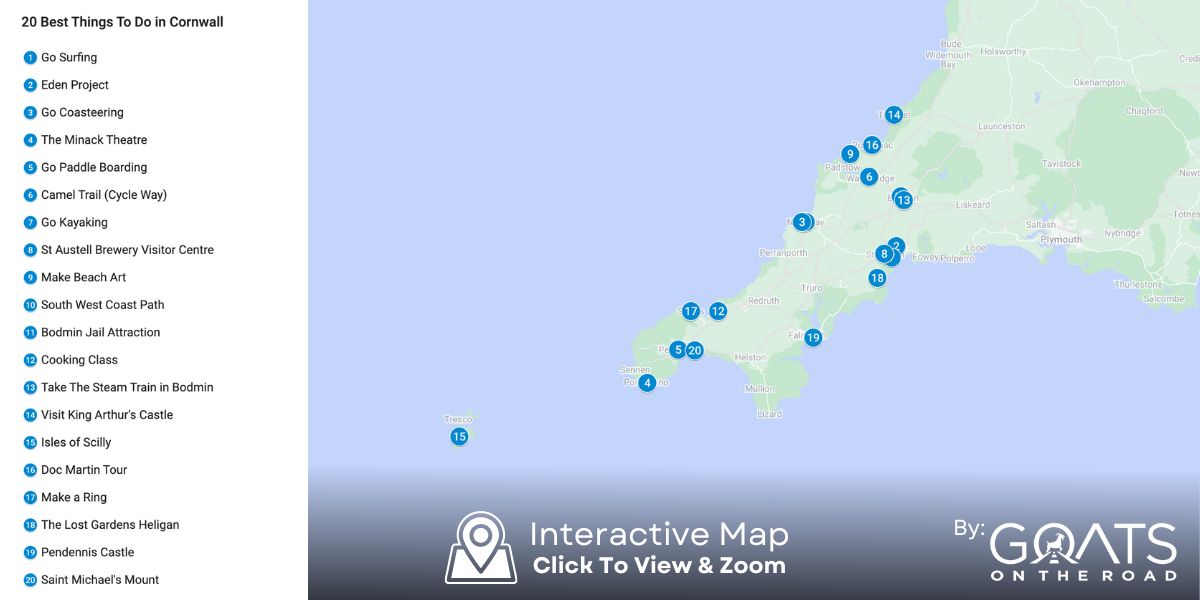 1. Have a go at Surfing
One of the best things to do in Cornwall is to hit the waves and have a go at surfing – this is something I do each time I visit. Due to its location on the North Atlantic coast with nothing to stop the waves between America and Cornwall, this stretch of coast has some great swells perfect for surfing.
This beginners surfing class takes place in Newquay at the famous Fistral and Towan beaches and is one of the most fun things to do in Cornwall for both adults and children. No experience is necessary and by the end of this 2.5-hour experience, you'll be riding the waves with confidence, (hopefully!).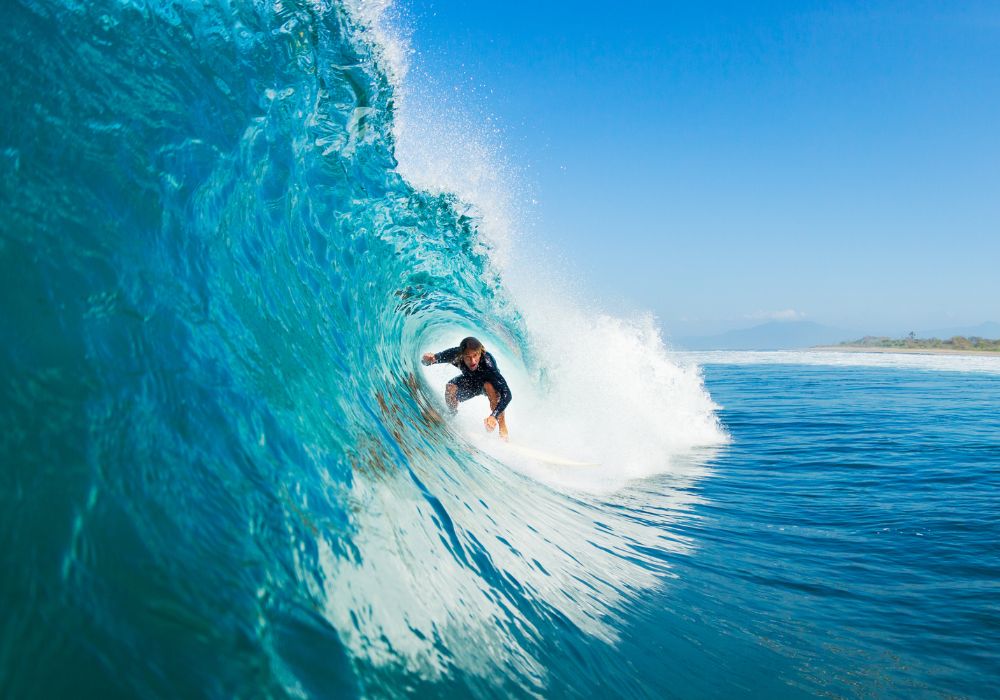 If surfing doesn't take your fancy there's plenty to do at the beach from sunbathing and swimming to exploring rock pools, enjoying something to eat at one of the many cafes, or simply just watching the sunset over the ocean.
2. Visit the Eden Project
The Eden Project is a large botanical garden and visitor center that celebrates natural biodiversity. Sections are housed within large biomes, (similar to giant greenhouses), where you can experience habitats from the rainforest to the Mediterranean.
Wander around the outside gardens and witness a wealth of plants from all over the world. The Eden Project is one of the best days out in Cornwall for all the family.
There's also a zip wire amongst other adventure activities on offer and a selection of onsite cafes and restaurants. The Eden Project is open from 9:00am to 6:00pm throughout the year and tickets cost from £32.50 for adults and £11.00 for children.
3. Go Coasteering
If you're looking for adrenalin-filled activities in Cornwall then coasteering is the thing for you. Explore parts of the coast that few others get to see from a unique perspective and have some great fun in the process.
If you've ever wanted to jump from rocks into the sea, swim in bays no one else can get to, or scramble over cliffs and rocky shorelines, this coasteering experience is a fantastic option, (and is much safer than attempting it on your own). The session lasts 2.5 hours and is based around Newquay.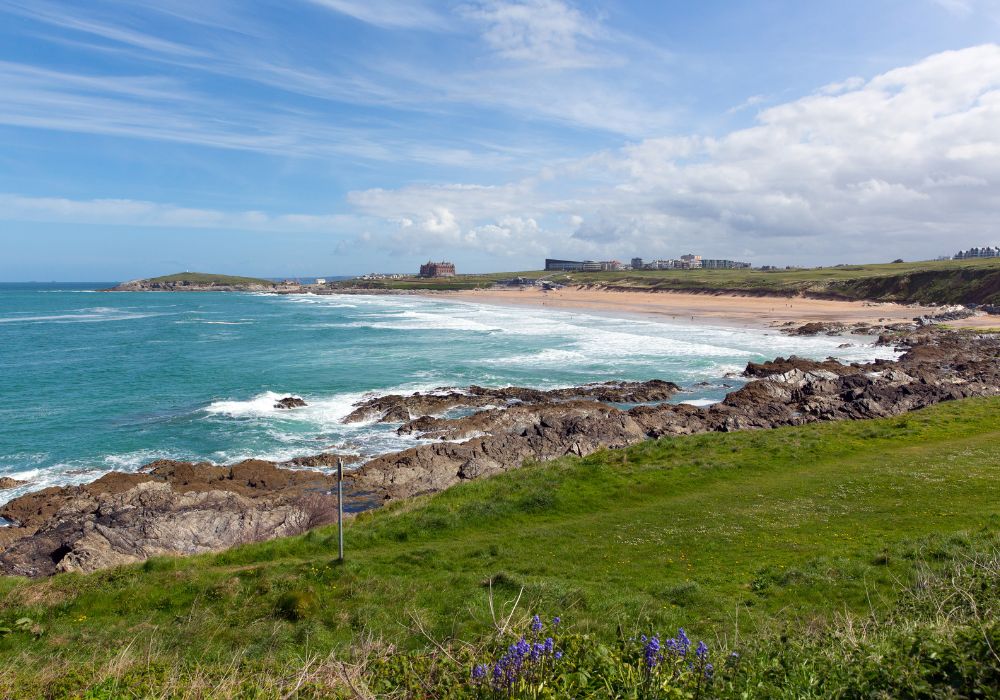 Make sure you take the time to check out Newquay and its many fine bars and restaurants. I recommend the Harbour Fish and Grill which is a great seafood option with stunning views of the harbor.
4. Take in a Show at the Minack Theatre
The Minack is an open-air theatre perched on cliffs overlooking the ocean and is one of the best places to visit in Cornwall. What better place to sit and watch a play with a glass of wine on a summer's evening?
The theatre hosts a wide variety of plays and performances throughout the year ranging from the likes of Shakespeare to more contemporary works. Check the website to see what's on during your stay. As well as it's entertainment offerings, The Minack Theatre is one of the best things to see in Cornwall thanks to its dramatic location.
Even if you don't fancy a show, you can still visit the theatre and surrounding gardens, (I highly recommend doing this), or grab a bite to eat at the onsite cafe or terrace shop.
5. Take Paddle Boarding Lessons
If big waves and Atlantic swells aren't your thing, then head to the southern Cornish coast for a more tranquil experience paddleboarding the more placid waters along this sublime stretch of coastline.
This 2-hour masterclass will have you paddling in the sheltered Abby Basin just off the beautiful Cornish town of Penzance.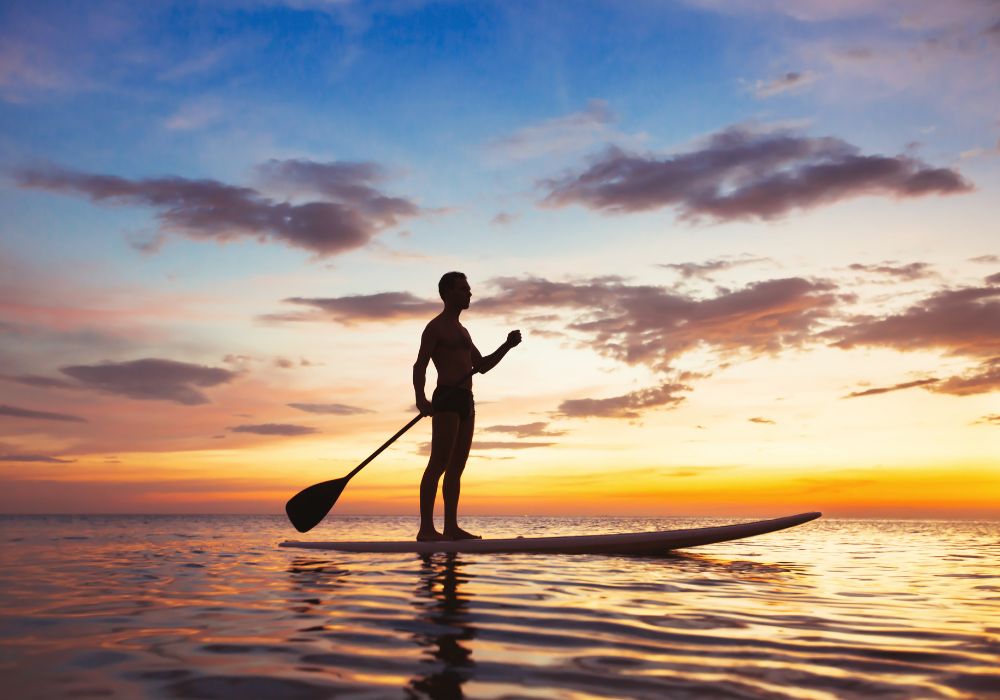 You'll learn about the different balancing positions, water safety, and above all, have a lot of fun doing so. I've not had a go on an SUP, (stand-up paddleboard) yet, but I'm dying to try it out.
6. Cycle the Camel Trail from Padstow to Bodmin
The Camel Trail is a path that follows an old abandoned railway track along the River Camel and estuary. It's one of the most beautiful parts of Cornwall and it's brimming with nature, (I saw my first ever kingfisher along this route as a kid).
The full Padstow to Bodmin route is 18 miles in total, however, there's the option to stop at Wadebridge which reduces the length to just 5.5 miles and makes it more suitable for families. You can hire bikes in Padstow and return them at either Wadebridge or Bodmin.
You can then jump on a bus back meaning you don't have to cycle back the way you came, (although that's an option too of course).
7. Go on a Kayak Adventure
Kayaking is a great way to explore Cornwall and is one of the most fun things to do in Cornwall for couples as you can opt for a double. This 2-hour adventure by kayak starts off in charming Charlestown near St Austell.
After some basic tuition on paddling and safety, you'll set off from the harbor to explore the cliffs, coves, and bays of the southern Cornish coast from a perspective few others have the privilege of seeing.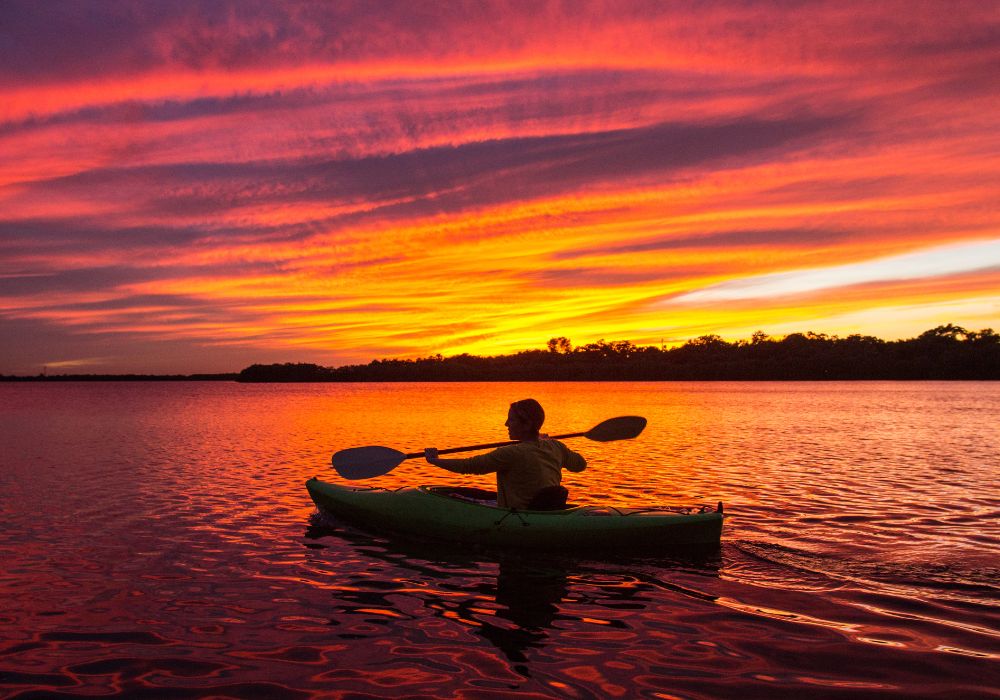 Sea kayaking is one of my favorite pastimes and I've done it all around the world. However, the rugged north Cornish coastline is still one of my favorite places to explore by paddle.
8. Visit St Austell Brewery
St Austell is Cornwall's top brewer and is one of the best in the whole of the UK. You'll find their flagship Tribute ale in pubs up and down the country, and what better place to sample it than its home in the small Cornish town of St Austell?
Take a tour of this family brewery, discover the exhibits in the visitor center and shop for St Austell brews in the gift shop. There's an onsite bar with indoor and outdoor seating, perfect for sipping the fine, golden ales on offer. No trip to Cornwall is complete without at least one pint of tribute!
9. Have a Go at Making Beach Art in Polzeath
Polzeath is one of my favorite places in Cornwall and I've spent many happy holidays here over the years. The huge beach is perfect for sunbathing, swimming, searching rock pools, and having a go at some unique sand art.
This fun activity lasts for two hours and you'll learn how to make some interesting geometric shapes and patterns in the sand. This meditative and non-destructive experience is a great way to relax surrounded by the gorgeous scenery of Pentire Point.
Once you've created your own wonderful works of art, you can choose to pop into one of the many cafes or restaurants around the beach, or go for a hike up to Pentire Point for stunning views across the headlands.
10. Hike Part of the South West Coastal Path
The southwest coastal path is over 600 miles of footpaths along the cliffs and across the bays of Cornwall and Devon. It's possible to hike from village to village or town to town and there are many bite-size sections for those not after a serious hike. This is also one of the great things to do in Cornwall with dogs if you have a furry friend with you.
The route from Padstow to Port Isaac includes two of Cornwall's loveliest towns and takes in some stunning coastal scenery along the way. You'll experience abandoned fishing villages, secluded bays, and have the chance to spot a lot of wildlife.
The last time I did this hike I was lucky enough to see a basking shark down below the cliffs. If you don't want to set off on your own, then explore this section of the coast path, north of Bude, on a guided walk.
Don't miss these other Cornwall articles:
11. Visit Bodmin Jail
What better place to house a jail than the windswept and lonely Bodmin Moor? This old prison is now part visitor attraction and part hotel, so you can even stay a night in the spooky old building built by King George III in 1779, if you dare.
Walk the old passageways and stare into the cells where prisoners were kept in what some might say were grim conditions all the way up until 1927. The jail was also the site of 55 executions, so there's a good chance you might run into a ghost or two.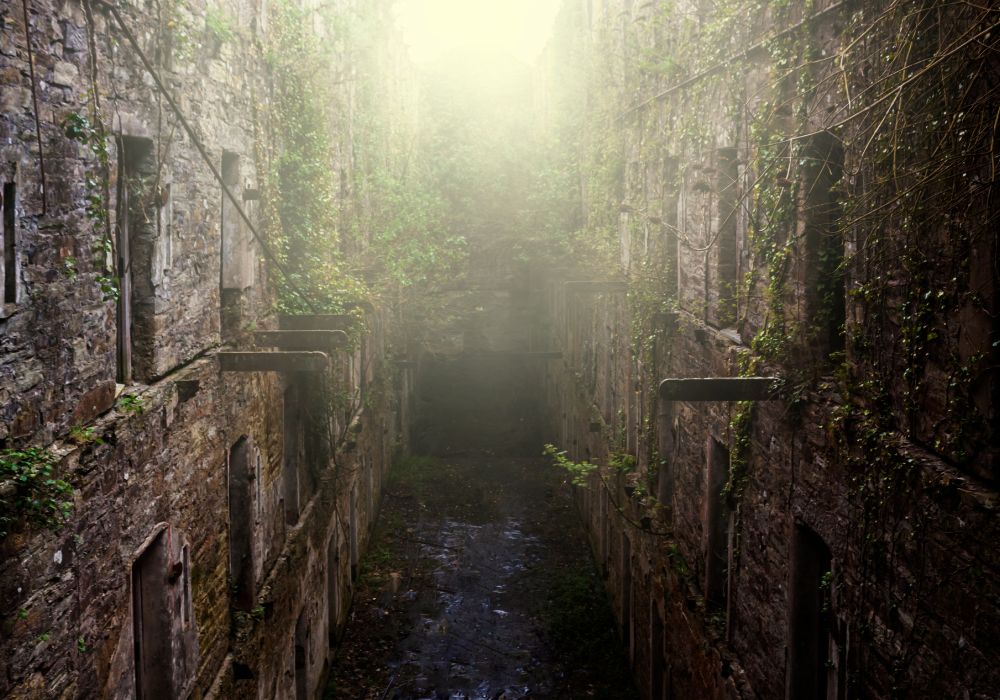 Bodmin Moor is also a great place for setting off on hikes and picnics, but be aware that the weather can change quickly so be prepared and take a map, compass and waterproofs.
12. Oyster Cooking Class on a Cornish Beach
Oyster lovers will want to try this fun experience of preparing and sampling the freshest oysters within meters of where they are grown. This masterclass in all things oyster takes place on Porthilly Beach in the small town of Rock (which has something of a reputation as a party town for rich students).
Learn how to shuck authentic Porthilly oysters from an expert who has appeared on the BBC's popular Saturday Kitchen show. If the weather allows, you'll get to barbecue your slithery morsels on this fine beach in the Camel Estuary. I've walked along this stretch of beach many times, but I have to admit I'm not the biggest fan of oysters.
13. Ride a Steam Train on the Bodmin and Wenford Railway
This 6.5-mile stretch of railway from Bodmin Parkway to Boscarne Junction takes in some of Cornwall's beautiful inland scenery. This two-hour trip by authentic steam train winds its way through rolling hills, along rivers and through ancient woodland.
Fares cost £18.50 for adults and £9.50 for children and includes trips on two branch lines. Visitors can also opt for the "cream tea special" which includes a trip on one of the branch lines with a traditional Cornish cream tea. Check the website for the current timetable, full fare information and booking.
14. Visit King Arthur's Castle at Tintagel
Tintagel is steeped in Arthurian legend and is supposedly the former home of King Arthur and his Knights of the Round Table. I have been visiting Tintagel for years to explore the castle and dramatic stretch of coastline it rests on.
The ruins of the castle are spread over a headland with a rope bridge connecting them over a large precipice. Deep below is Merlin's Cave; where the wizard was supposedly born, and only accessible for a short period during low tide.
If you're looking for things to do in Cornwall in the rain (and let's face it, it has been known to rain there as many soggy camping trips attest), then head instead to King Arthur's Great Halls. This wonderful visitor attraction opened in 1930 to highlight the legends of King Arthur.
15. Take a Trip to the Isles of Scilly
The Scilly Isles are an archipelago of islands off the west coast of Cornwall famed for unbridled nature and tranquility. Here you will find the most deserted beaches, the bluest waters and very few tourists. The islands can be reached by boat from Penzance or plane from Land's End, Newquay or Exeter International Airport.
If you're looking to get away from it all, discover some of the most stunning nature in the UK and escape the tourist trail, then a trip to the Scilly Islands is a must for anyone visiting Cornwall.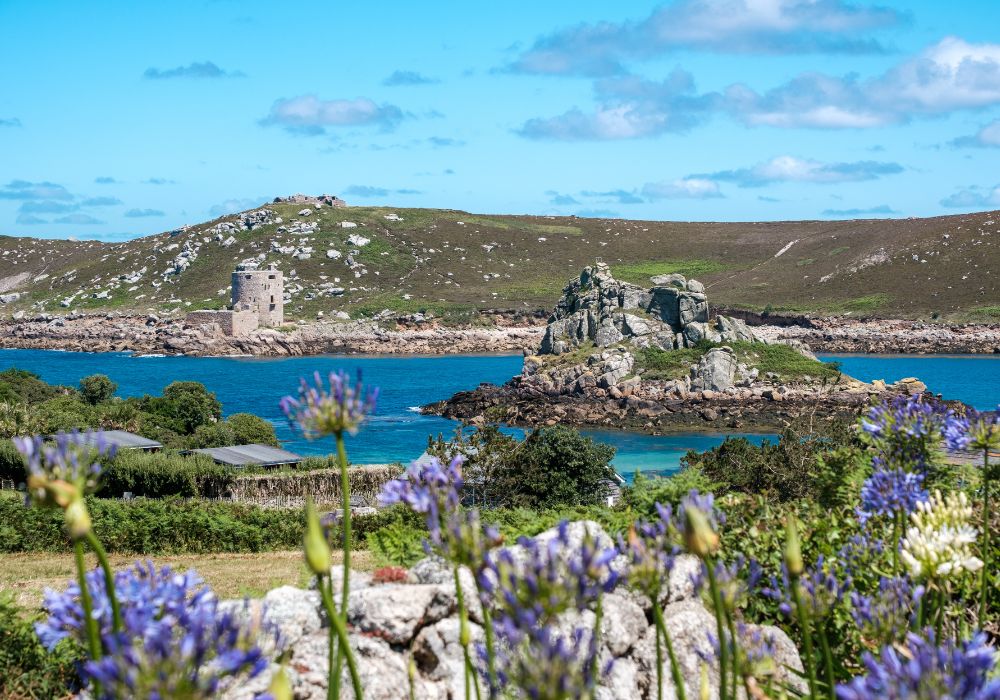 From island walks to nature trails, the gardens at Tresco Abbey, you'll find the pace of life here a lot slower and more relaxed than on the mainland.
16. Explore the Set of Doc Martin
Discover the gorgeous fishing town of Port Isaac which was used as the set for the popular TV drama Doc Martin. On this guided walking tour you'll get to see the locations used on the show, learn about the town's interesting seafaring history and have plenty of photo opportunities in stunning locations.
I've visited port Isaac hundreds of times, long before it was made famous by the TV show, and love wandering around the fish market, seeing the fishing boats bobbing on the harbor and walking along the cute, cobbled streets with lobster pots and buoys hanging from the eves.
Be sure to check out the lifeboat station and small museum, one of my favorite free things to do in Cornwall. You may even get to see a launch as this stretch of coastline can be perilous in bad weather.
17. Have a Go at Making Your Own Silver Rings
This 3-hour silver ring-making workshop close to the seaside resort of St Ives is the perfect indoor activity in Cornwall in case of rain. You'll learn the skills and techniques of traditional craftsmen (and women) and how to measure fingers for size, and cut and shape the silver all in a relaxed and friendly atmosphere.
You'll get to use exclusive silversmithing tools, and go home with your sterling silver creations to impress all your friends. This is an absolute beginner's class so no jewelry-making experience is needed.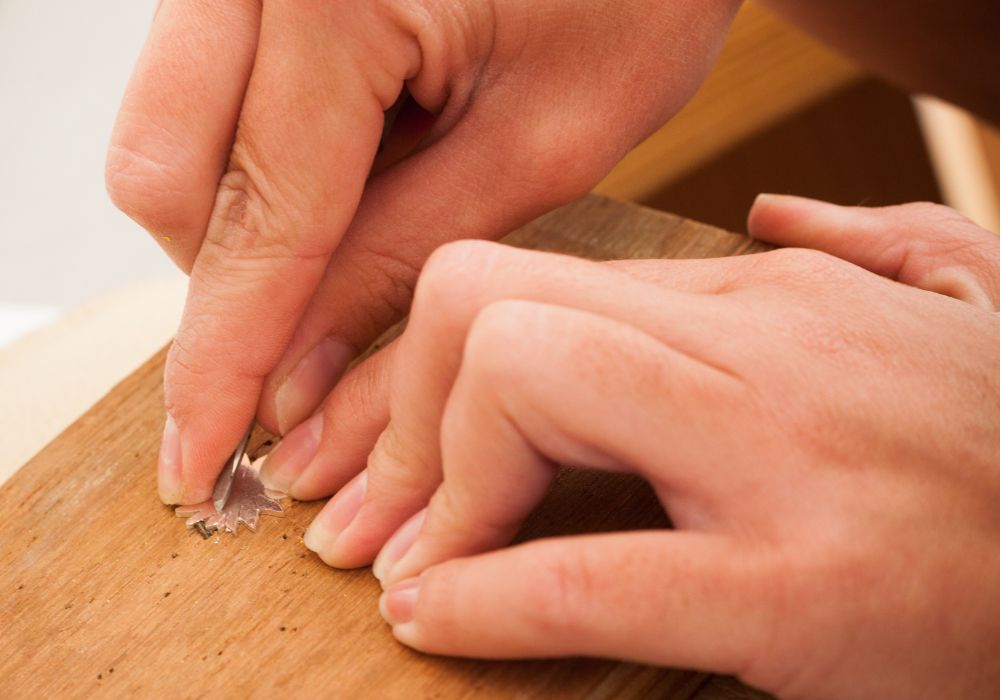 Be sure to check out St Ives afterward which is home to one of England's most thriving art scenes and even has a sister gallery to the Tate in London.
18. Be Enchanted at the Lost Gardens of Heligan
The Lost Gardens of Heligan are typical of 19th Century gardens that were popular over two hundred years ago. Get lost in over 200 acres of magical woodland, rippling pools and interesting sculptures in this garden that lay hidden for hundreds of years.
These romantic gardens are one of the best things to do in Cornwall for couples as you explore the hidden passageways and secluded spots throughout the estate.
The gardens are open from Sunday to Thursday from 10:00am to 6:00pm. Tickets cost £22.50 for adults and £9.50 for children.
19. Explore Pendennis Castle
Pendennis Castle was built by King Henry VIII to protect England from invasion (it seems to have worked). It was constructed between 1540 and 1542 during the Tudor period and was designed to repel attacks from the French army and the Holy Roman Empire.
The castle overlooks the town of Falmouth and the estuary of the river Fal with lots of open grasslands perfect for walks and picnics. There is a museum inside the castle, a cafe and a play area for children.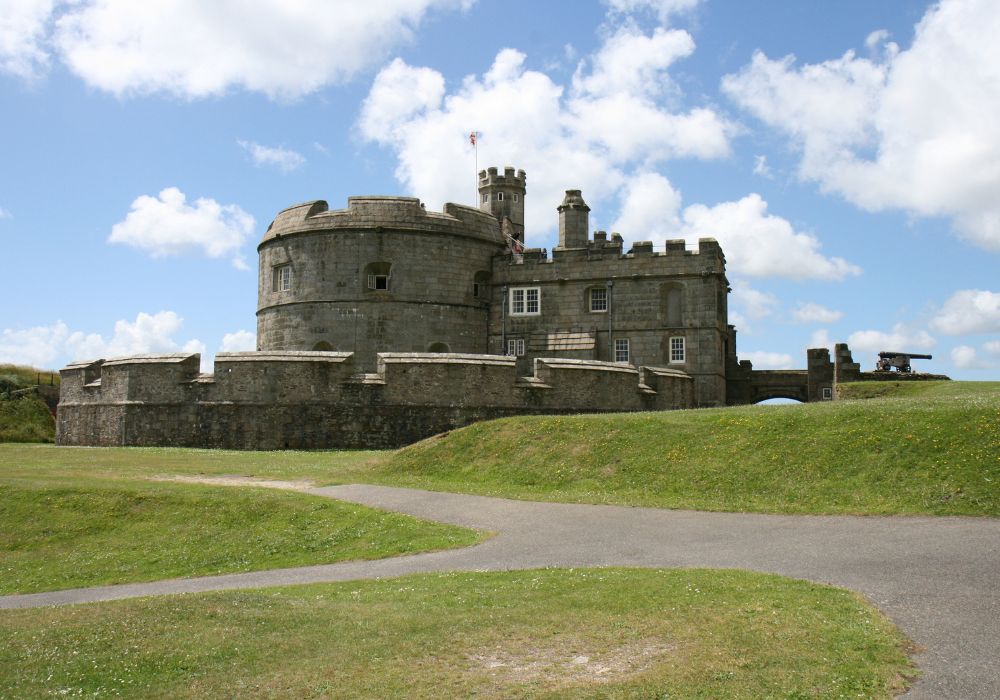 The castle is open daily from 10:00am to 5:00pm and tickets cost £12.80 for adults and £7.60 for children.
20. Visit St Michael's Mount
If you're looking for interesting things to do in Cornwall for families then St. Michael's Mount is a must. This former monastery and castle is situated on a small tidal island that can only be reached at low tide.
The castle sits atop a large mound and there is also a small village with around 30 permanent inhabitants, a church and harbor. There is a large beach when the tide is out perfect for bathing, making sand castles and relaxing in the sun.
Did you know there is another almost identical place in France on its own tidal island? It's called Mont-Saint-Mitchel and I've been to both. Although the castle in France is taller, the one in Cornwall is definitely better (although obviously, I am biased).
Quick Travel Itineraries For Cornwall
There are so many fun things to do in Cornwall, that you may feel like you don't know where to start. Below are some useful itineraries to help you get the best out of your visit whether it's just a quick day trip or a longer holiday.
1 Day in Cornwall Itinerary
Start your day in the pretty fishing village of Port Isaac. Grab a Cornish pasty for breakfast and explore the harbor and cobbled walkways up on the cliff. Make your way to Polzeath by car (you can walk along the cliff path, but the 9-mile walk takes around 4 hours).
Enjoy the beach at Polzeath before making your way to Padstow for dinner at Rick Stein's famous seafood restaurant. You could walk along the coast and Camel Estuary which takes around one hour, or drive.
Make your way back to Port Isaac and finish with a pint or two in the Golden Lion overlooking the fishing boats and lobster pots.
2-3 Days in Cornwall Itinerary
Follow the above itinerary for your first day and add in a trip to Tintagel to visit King Arthur's legendary castle, Merlin's Cave and the old post office. Be sure to stop for a pint and some food at the King Arthur's Arms (are you detecting a theme here?).
It's a short drive to nearby Boscastle which is one of the prettiest villages in Cornwall, and home to the Museum of Witchcraft and Magic if you are looking for more myths and legends.
For a third day you can choose to spend it at one of the many beaches along the north coast (Polzeath is a great option), or head inland and explore Bodmin Moor which is fantastic for hiking.
1 Week in Cornwall Itinerary
Start off in Bude and enjoy a day at Widemouth Bay before hitting one of the many great restaurants in the town. Sea Fever is an excellent choice for lovers of seafood (Cornwall is one of the best places in the country for fish).
Make your way down the coast to Newquay, stopping off in Tintagel, Port Isaac and Padstow to explore these charming towns. In Newquay hit the waves and party until the sun comes up at Sailors Newquay (which is also a pub and restaurant in case you're not a party animal).
From Newquay head down to St Ives to explore the art scene there before making your way to Land's End to take a selfie at the westernmost point of the mainland British Isles. Head up the south coast to the Eden Project and discover the botanical wonders inside.
Finally, make your way to Bodmin Moor for some hiking or to explore the old jail, before cutting back across land to Bude. It's best to explore Cornwall with your own transport so hiring a car is a good idea if you will spend any more than a couple of days in the county.
Where to Stay in Cornwall
These are a few of the best areas in Cornwall for tourists.
Newquay – Best for First-Time Visitors
Newquay is a great place to stay for those wishing to hit the beach. There are lots of surf schools and other activities on offer plus a great selection of bars, pubs and restuarants. The town gets very busy during the school holidays so if you plan on staying then, make sure you book well in advance.
This private room is a great budget option and is just a 10-minute walk from the town centre and beaches.
Polzeath – Best for Families
Polzeath is an excellent place to stay for families and I recall many happy family holidays here over the years. The large, sandy beach is patrolled from May to September and there are lots of great dining options such as the Cracking Crab.
This two-bedroom flat is a great option with fantastic views across the headland. It's just a short walk to the beach, shops and restaurants.
Padstow – Best for Couples
Padstow is a great option for couples (I've even taken the odd girlfriend here) as there are so many great restaurants and dining options such as the Ivy House. You can take a boat trip to the village of rock and watch the sunset from one of the nearby beaches or clifftops.
This beautiful cottage makes for a perfect romantic getaway and is located in the heart of Padstow.
FAQs About Things To Do in Cornwall
Here are some answers to commonly asked questions about visiting Cornwall.
What's best about Cornwall?
Cornwall's beaches are the best thing about the county. With some of the best weather in the UK and mile upon mile of golden sand, it's no wonder Cornwall is such a popular tourist destination.

There are so many things to do on Cornwall's beaches from swimming and sunbathing to surfing, paddle boarding and body boarding.
Where is Cornwall?
Cornwall is in the far southwest of England, and is famed for Land's End, the farthest point west of mainland Britain. It borders the county of Devon to the east and juts out into the North Atlantic Ocean.
Where is the prettiest place in Cornwall?
The north Cornwall coast is the most stunning part of the county, and within this area Port Isaac, St Kew and Polzeath are three of the prettiest places.
Is Cornwall safe?
Cornwall is a very safe place for visitors with one of the lowest crime rates in the country. The biggest dangers are the North Atlantic Ocean and clifftop paths.

Swim at one of the many patrolled, Blue Flag beaches where lifeguards are on hand from May to September. Always pay attention to the flags and lifeguards' instructions. Take care when walking along the rocky coastal paths.
What is the most visited town in Cornwall?
Newquay is the most visited town in Cornwall thanks to its great city beaches, including the famous Fistral Bay, and lots of restaurants, pubs, bars and clubs.
What is the most popular thing to do in Cornwall?
Hitting the beach is the most popular thing to do in Cornwall, especially for surfers. Other popular Cornwall activities include sunbathing, swimming, hiking and sampling the fresh seafood on offer.
When is the best time to visit Cornwall?
The summer months between June and August are the best time to visit as you're more likely to have warm (even hot), sunny days and balmy evenings with perfect, ocean sunsets. Avoid the winter as Cornwall is battered by storms from October onwards.
Conclusion
Now you know about the best things to do in Cornwall which one would you like to try first? No trip to the west country is complete without having a go at surfing, or at the very least spending a day at the beach.
Be sure to sample some of Cornwall's culinary delights during your stay, from fresh crab and lobster to local ice cream, cream teas and Cornish pasties. Cornwall is somewhere you certainly won't go hungry.
If you're looking for more of Cornwall, discover 20 of the best places to visit including quaint fishing villages, pristine beaches, national parks, Cornish towns and more.
Like This Article? Pin it!