If you're looking for date night ideas, or fun things to do in Liverpool for couples, you've come to the right place. Having spent many a weekend in the city (and many a year growing up in a town nearby), I've got to know some of the best activities to try out. It's one of my favorite places to head to for a guaranteed, great night out in England.
Liverpool is ideal for date days (and date nights) as there are great transport link options – it's super easy to get around and experience all there is on offer, meaning you can enjoy a fun excursion, before heading off to a cozy restaurant within walking or bus distance. If you're looking to walk a little further during your stay, there are also plenty of hikes in Liverpool to check out.
Activities in Liverpool for couples aren't hard to come by, but if you're unsure of where to start, it's worth considering what type of date you're looking for. Do you want to learn more about the city, or get out and explore Liverpool's surrounding nature?
Whether you're after more 'adult' activities in Liverpool (think boozy cabaret shows), wholesome days out (like historical tours and sightseeing), or things to do at night, this list covers some of my favorite date ideas. Romantic or adventurous, I've included a little something for everyone.
Best Fun Things To Do in Liverpool for Couples
I've compiled this list based on must-dos in Liverpool (you can't visit without learning about The Beatles, of course!) but I've also included some wild cards that will help you see the city in a new light.
Even if you've visited Liverpool before, one of these tours is sure to offer a fresh perspective on this diverse destination. If you have a little longer to spend in the city, consider checking out these great day trips from Liverpool too.
1. The Romans
The Romans is, undoubtedly, one of the best things to do in Liverpool for couples, and one I always recommend to those looking for date ideas in Liverpool. If you and your partner have a competitive streak, this is for you.
The Romans is a super unique date experience; hop aboard your 'peasant wagon' and head to the entry gates as a 'Pleb', where you'll be adorned with a toga and enrolled into the games. Fight your way to freedom through a variety of immersive 'Emperor's Games' with the hopes of leaving as a Gladiator.
This unique activity may seem a little out there for some, but does anything shout 'romance' louder than competing in a toga? Maybe not, but at least you'll have a laugh! Click here to find out more and book your trip to The Romans.
Address: Cotton Exchange Building, Edmund St, Liverpool L3 9BS
2. Ghost History Tour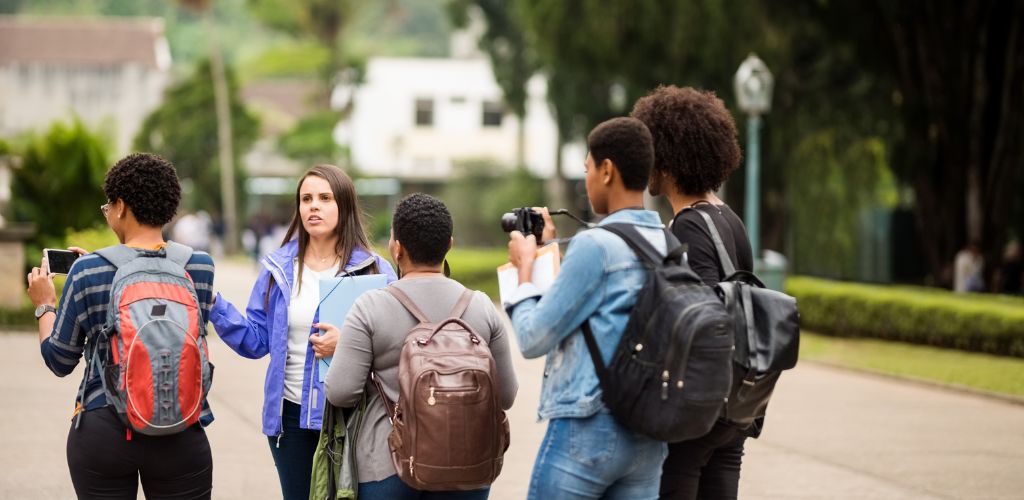 If learning about the dark side of Liverpool sounds up your alley, take a look at this 1.5-hour Ghost History Tour that offers a glimmer into the city's most grisly stories while giving you a glimpse at historic buildings. Visit two of Liverpool's cathedrals, walk down one of the North's most haunted streets, and finish your tour in a graveyard where over 58,000 people are buried.
The evening start time of this activity makes it a great choice for things to do in Liverpool for couples at night, and of course, adds to the eeriness of the experience. You can clutch onto your partner for reassurance if you're feeling too creeped out, too… Click here to get your tickets.
Address: Philharmonic Dining Rooms, 36 Hope St, Liverpool L1 9BX, UK
3. Abseil Anfield Stadium
Anfield Stadium is an institution in Liverpool, which you'll already know if you're a fan of Liverpool Football Club. This adrenaline-pumping activity is the perfect way to see the space from a completely new perspective – if you dare to look around you, that is.
With the help of an expert guide, you'll make your way to the top of the stadium, with panoramic views, before abseiling 100ft down. Couples have the opportunity to coax each other down should they be feeling nervous, and then quash any post-abseil anxiety with complimentary access to the LFC Museum. Click here to book this experience.
Address: Anfield, Liverpool L4 0RQ
4. Alcatraz Prison Cocktail Experience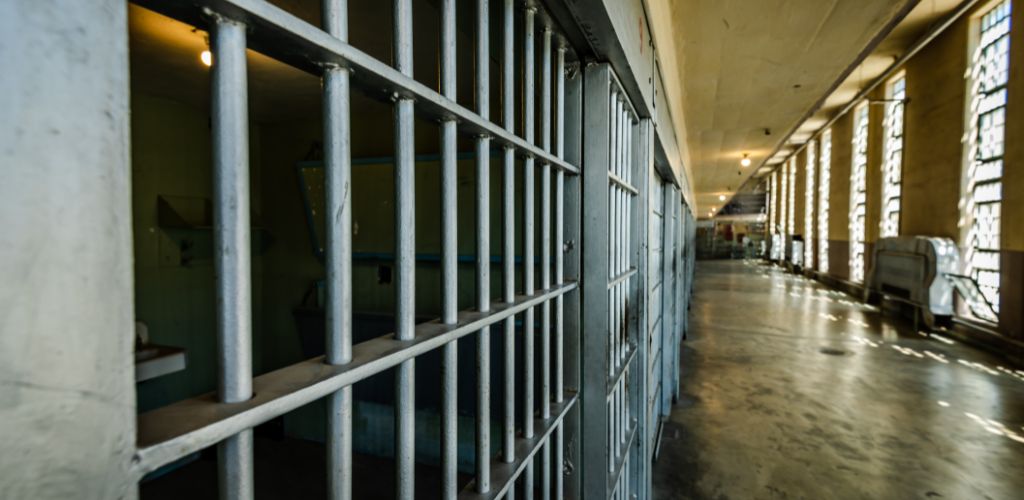 While I haven't yet visited the Liverpool version of this popular cocktail experience, I have been to the one in my hometown of Manchester. Alcatraz is one of the best bars in Liverpool for couples because well, you're literally behind bars. It's super quirky.
This immersive, theatrical cocktail bar will have you dressed up as an inmate to smuggle in your own contraband (alcohol) to the Alcatraz-themed prison bar, where you'll be rustled up bespoke cocktails by a fellow long-serving inmate. It's certainly a different way to share some cocktails. Click here to try out this experience.
Address: 36 Seel St, Liverpool L1 4BE
5. The Ultimate Liverpool Beatles Tour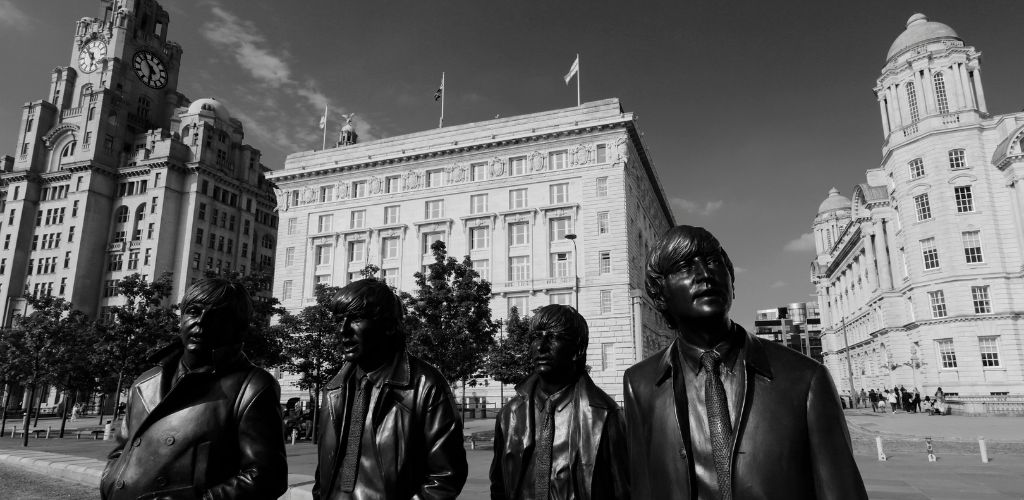 No trip to Liverpool would be complete without a Beatles-themed tour of some kind, but this one offers a little added luxury and exclusivity for couples. You'll be picked up by a chauffeur in a Rolls-Royce Phantom (a replica of lead singer John Lennon's) and head out to see some historic Beatles spots dotted around Liverpool.
Tour the areas where the world's most famous boy band grew up, see the places that inspired their songs, and learn about their vast and varied history as you go. This is a small group tour, meaning it's a great, intimate option for a fun date day. Click here to purchase tickets.
Address: Hard Days Night Hotel, Central Buildings, N John St, Liverpool L2 6RR
6. Explore North Wales from Liverpool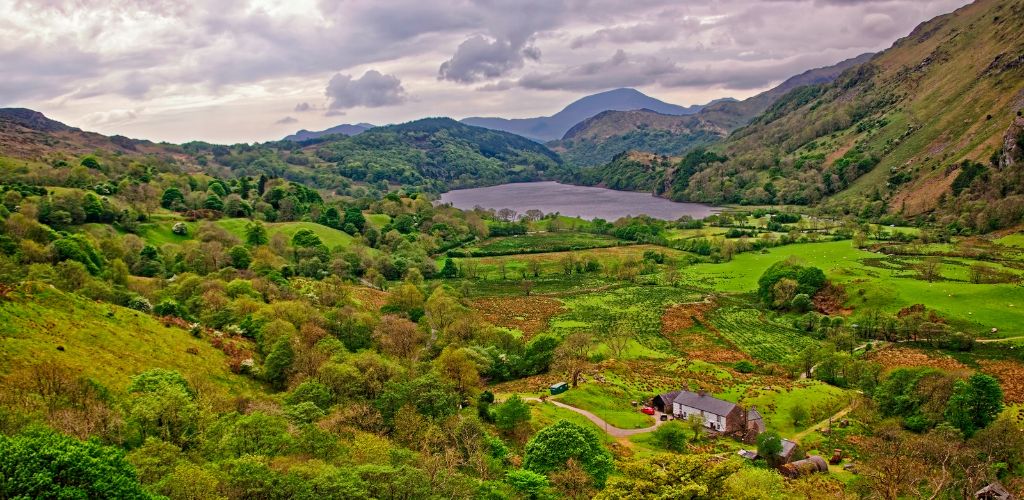 Escape the bustle of city life and escape to nature in North Wales, just a short distance from Liverpool. Ideal for couples without a rental car, this small-group day excursion takes you into the heart of Snowdonia National Park, with stops at picturesque Welsh locations including Llandudno and Conwy Castle.
As you make your way around, you'll learn more about the areas you're visiting from your informative driver-guide, with plenty of opportunities to stop and snap some pictures. You can also hop aboard a charming steam train and take in the scenery. Click here to book this activity.
Address: Meeting point: World Museum, William Brown St, Liverpool L3 8EN
7. River Cruise & Hop-On Hop-Off Bus Tour
This sweet river cruise is one I'm quick to suggest when I'm asked what my favorite things to do in Liverpool for young couples are. The combination of river cruise and bus tour makes this a super convenient way to see all that the city has to offer in one day, and at your own pace too.
See Liverpool's waterfront from a ship floating on the River Mersey, and learn about the city's history with a guide offering insight into points of interest aboard a sightseeing bus. Cozy up on the top deck and see the likes of Albert Dock, Liverpool Cathedral, and the famous Cavern Quarter. Click here to get tickets.
Address: Liverpool Waterfront, Liverpool L3 1DP
8. Bingo Cabaret Show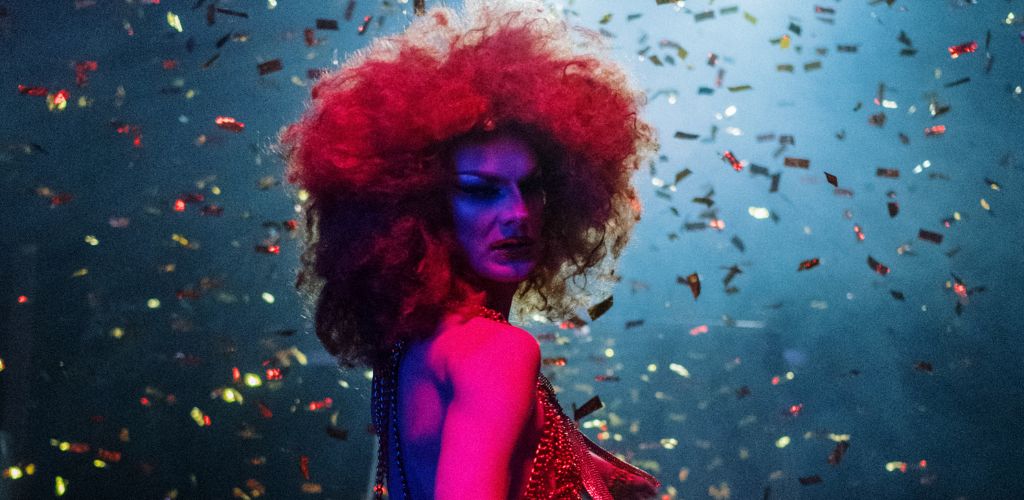 Date nights in Liverpool don't get much more lively than a Bingo Cabaret Show led by a team of extravagantly glam drag queens. This is your chance for you and your partner to unleash your inner entertainer, with twerk-offs and lip-sync battles adding a competitive element to your date.
Your night is complete with a game of Benidorm bingo (for those of you who don't know, Benidorm is a classic, tacky vacation destination for Brits), and listening to cheesy songs with a glass of fizz in hand. You'll also have a chance to meet your drag queen hosts between their performances. Click here to join the party.
Address: Blundells Supper Club, Blundell St, Liverpool L1 0AJ
9. Treasure Hunt Around Liverpool
For me, dates are all about doing something a little different, and a self-guided treasure hunt offers just that. On this unique tour, you'll get to explore Liverpool in a fun and interactive way, without having to follow the schedule of a larger group.
Using your smartphone, you'll solve cryptic clues, venturing out across Liverpool to find the answers. Along the way, you'll come across some of the city's hidden gems and learn more about Liverpool's history. Don't worry if you get stuck, you can ask for hints from Captain Bess. Book your spot here.
Address: 132 Bold St, Liverpool L1 4DH
10. Western Approaches WWII Museum
If you and your partner are history buffs, a day spent at Western Approaches HQ will be much-loved. Back in World War II, this top-secret bunker was a vital part of England's war efforts.
Roam the labyrinth of rooms, where hundreds of people used to work secretly and learn about the tactics used by the British Armed Forces during wartime. You'll be able to view a huge array of war memorabilia, including an unexploded bomb and mapped convoy routes. Click here to book this experience.
Address: Horton House, Rumford St, Liverpool L2 8SZ
11. Silent Disco Adventure Tour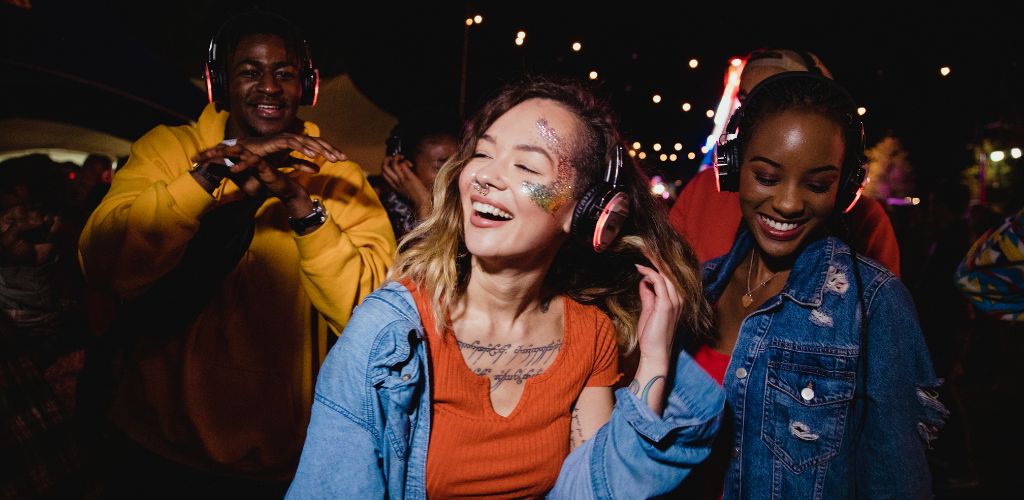 If you're a couple in Liverpool looking to see the city, and yourself, from a truly different perspective, this half-flashmob, half-silent disco party is for you. All inhibitions are out the window – this is your chance to completely let loose.
Take to the streets in a burst of song and dance, listening to disco-themed tunes through your hi-tech headphones as you go. Serenade the people of Liverpool with your singing skills and jazzy moves, laughing with your partner as you go. Get your groove on here.
Address: The Club House, Units 41 and 42, S John St, Liverpool L1 8BJ
12. World Museum Liverpool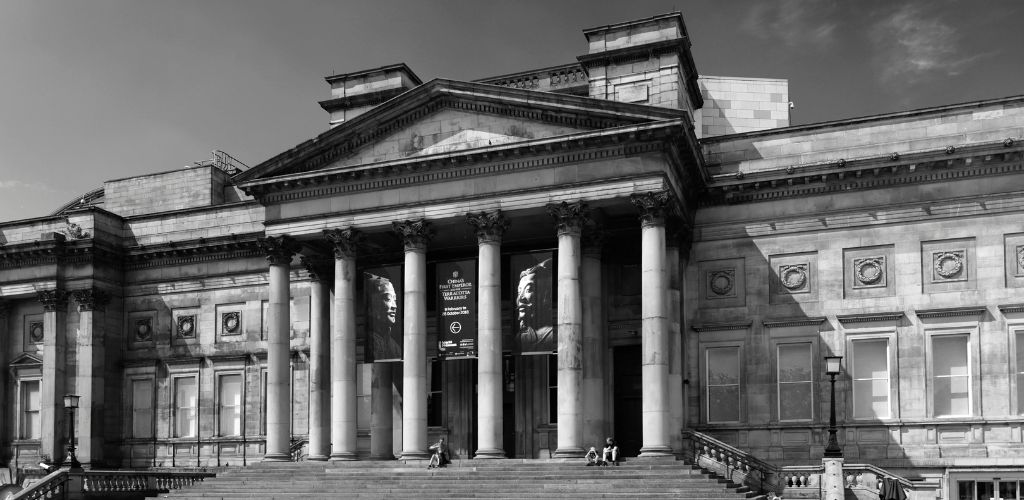 There are plenty of free things to do in Liverpool for couples, but in my opinion, World Museum Liverpool tops them all. I've been visiting this huge, multi-story museum since I was a kid, and it never fails to amaze me.
As you go from floor to floor, you'll come across a range of ever-changing, specialist exhibitions featuring artifacts from around the world. There's a little something for everyone here, from outer space activities to journies back to ancient Egypt. Admission is free on a walk-in basis, but you can find more information about the museum here.
Address: World Museum, William Brown St, Liverpool L3 8EN
13. Sushi School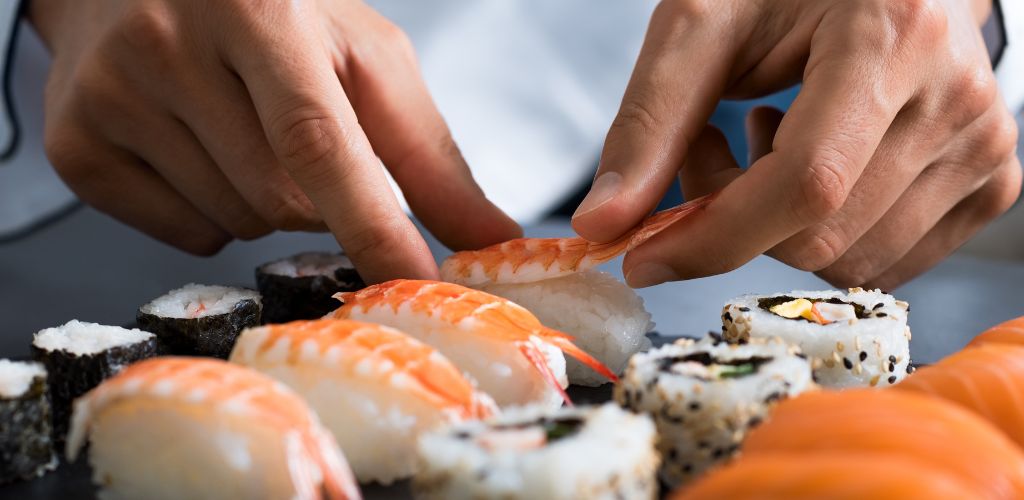 For a fun, hands-on date for foodies, a sushi school experience should be your go-to. Situated in the popular Liverpool ONE mall, YO! Sushi offers a creative class where you can roll your own sushi, learn about the history of the craft, and try your own delicious dishes.
Whether you're a budding chef or want to perfect your Maki making, this unique date night promises a tasty and educational treat. You'll have the helpful guidance of a sushi master throughout and will get to try some of their sushi rolls, too. Buy your tickets here.
Address: YO! Liverpool ONE, Liverpool One, 14 Paradise St, Liverpool L1 8JF
14. Magic on the Mersey
Rekindle the 'magic' in your relationship at a magic show, led by Steve Price, one of the UK's top magicians. Hosted in a luxurious Grade II-listed building, you'll leave the performance wondering how Steve seems to conjure up the impossible.
This is a fabulous date night for those looking to have a laugh and see a premier entertainment show that puts magic right in front of your eyes. The experience is also conveniently located in one of the best hotels in Liverpool for couples, Aloft Liverpool. Book now to experience it for yourself.
Address: Aloft Liverpool, 1 N John St, Liverpool L2 5QW
15. ArCains Liverpool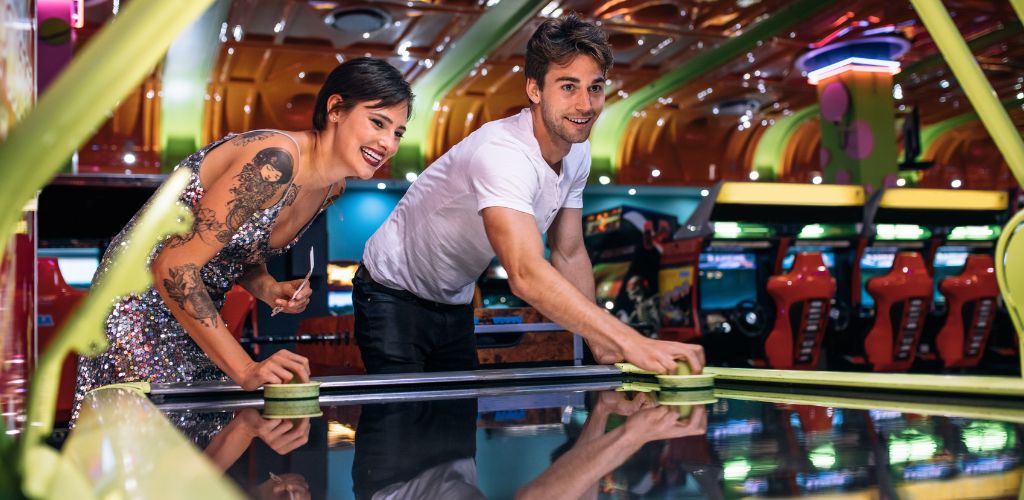 Step back in time to play your favorite video games of the past several decades at ArCains Liverpool. Spread across multiple floors, this is one of Europe's biggest gaming experiences, home to both modern and vintage games.
Simply pay for your entry, then you can stay for as long as you like. The best part is, that all of the games are completely free after you've paid the entry fee – so you don't need a roll of 10 pence pieces to keep you going. It's a perfect couple's spot on weekends when the venue cranks out throwback tunes and cocktails are flowing. Find out more information here.
Address: ArCains, 31 Grafton Street, Cains Brewery Village, Liverpool L8 5SD
Quick Travel Itineraries For Liverpool
If you're beginning to plan your travel itinerary, read on for some of my suggested itineraries, for varying lengths of stay, when visiting the city.
As I mentioned earlier, it's really easy to get around Liverpool on foot, by bus or taxi, so all of the activities I've listed are accessible. You can explore most of all Liverpool has to offer in 2-3 days.
1 Day in Liverpool Itinerary
Start your day at the World Museum, absorbing facts about some interesting objects from across the world. Afterward, head to Liverpool Waterfront to hop aboard a River Cruise, before boarding a hop-on hop-off bus to see the city's many historical sites.
As it gets dark, venture around the city on a Ghost Tour, taking in two of Liverpool's cathedrals. Finish off your evening behind bars with bespoke cocktails at Alcotraz.
2-3 Days in Liverpool Itinerary
On Day 1, complete the same itinerary as mentioned above in the 1-Day itinerary. On Day 2, embark on an adventure to North Wales from Liverpool, where you can soak up a serene natural environment and take a ride on a traditional steam train. Back in the city, liven up your evening with a fun-filled Bingo evening hosted by all-singing, all-dancing drag queens.
You may need the morning to recover from the evening's antics, but once you have, grab your phone and head out in search of answers to puzzling clues on a city treasure hunt. As night falls, head to Aloft Liverpool to see Steve Price perform an entertaining magic show.
Finish up your night at ArCain's, one of the largest gaming venues in Europe, and try out a range of video games. Listen to cheesy tunes, cocktail in hand, and have a boogie!
4+ Days in Liverpool Itinerary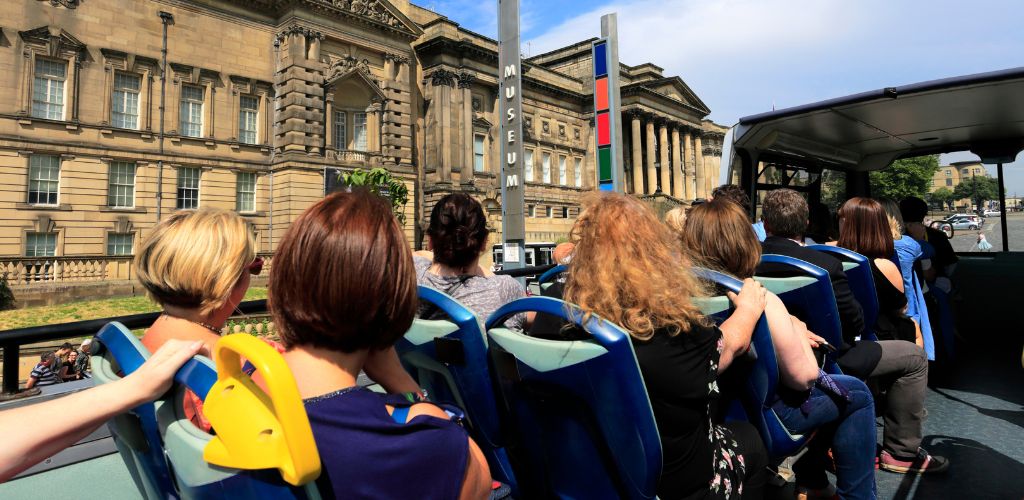 Having lived in Liverpool, and visited many times since, I personally don't think that you need more than three days to see and do most things on offer. If you do want to spend more time in the city, though, here are my suggestions:
On Day 1, head to The Romans to try your hand at battling Gladiator-style tasks in a toga. You'll likely exert a lot of energy doing this, so simply head back to your accommodation and enjoy a night in, or try out one of the restaurants mentioned below.
On Day 2, visit the impressive secret bunker of the Western Approaches HQ, then hop in a Rolls-Royce Phantom for a tour of the historic spots where The Beatles came to fame.
On Day 3, once your energy has been restored after The Romans, dance the day away on a Silent Disco Adventure Tour. You can finish up the night with more singing and dancing at a Bingo Cabaret experience, promising lip sync battles galore.
Rest up and walk around the city at your own pace on Day 4, before working up the nerve to abseil down the iconic Anfield Stadium. In the evening, try your hand at making sushi at YO! Sushi in Liverpool ONE mall.
Where to Stay in Liverpool
These are a few of the best neighborhoods in Liverpool for tourists:
City Center – Best for First-Time Visitors
The city center is the best neighborhood for first-time visitors to Liverpool thanks to its close proximity to, well, everything. The nearby Liverpool ONE mall is great for shopping, as are nearby high-street stores. You'll get a feel for the hustle and bustle of the city with a stay in the center, and there are plenty of restaurants and bars all within walking distance.
Aloft Liverpool is one of my favorite city-center hotels. You can find it here.
Ropewalks – Best for Nightlife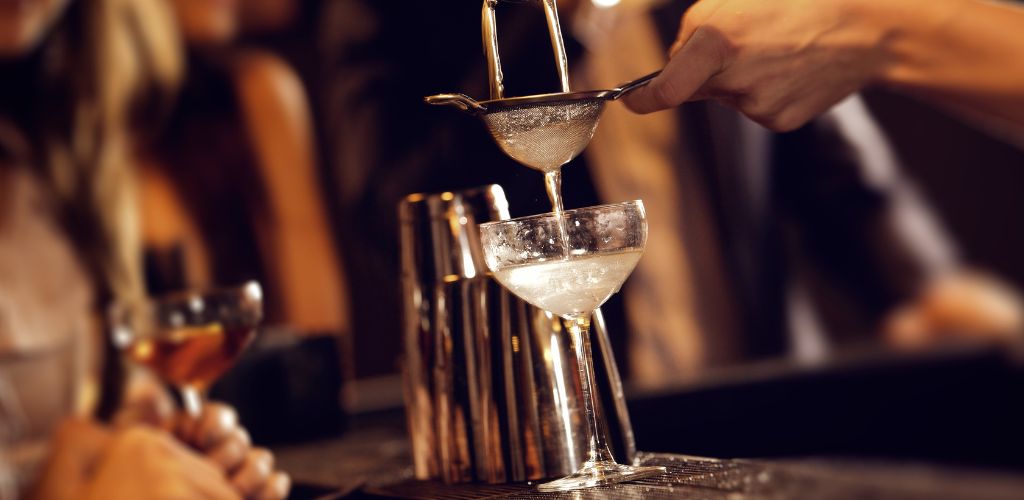 Ropewalks is one of the trendiest areas in Liverpool and is one of my go-to spots for a night-time tipple with friends. A trip to Heebie Jeebies, a Liverpudlian institution of sorts, is a rite of passage. There are a plethora of lively bars within this area, all of which come alive at night.
You can stay near the action but without the noise of partygoers, at Duke Street Boutique Hotel.
Albert Dock – Best for Couples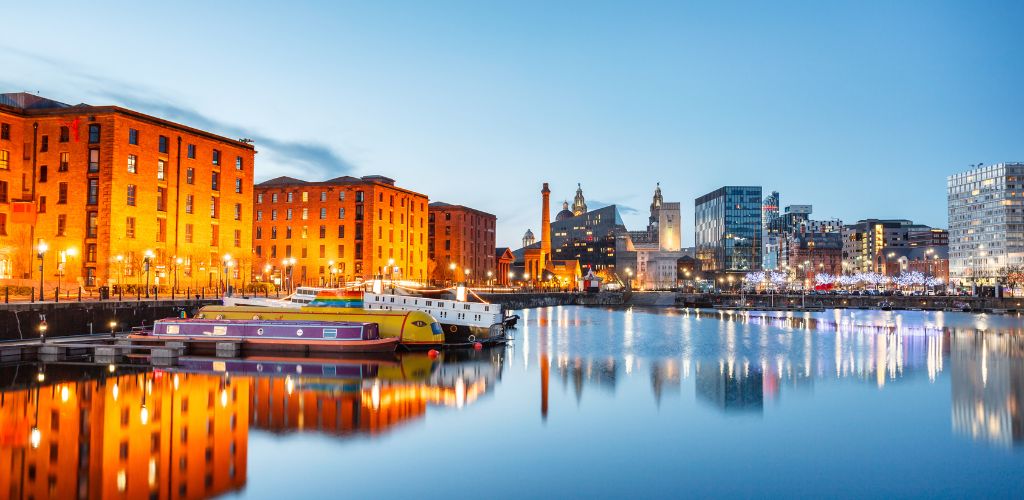 There's nothing more romantic than staying near the water, and a stay nearby Albert Dock allows for just that. Albert Dock houses an incredible array of shops, restaurants, bars, and historic attractions, making it a one-stop destination for couples visiting Liverpool. People-watching with a coffee in Liverpool is one of my favorite pastimes – be sure to check out Ruben's.
Leonardo Hotel Liverpool is a good option for couples staying in Albert Dock, as it's situated in the heart of the area within walking distance of many nearby attractions. If you're looking to spend a little more time walking around during your stay, there are plenty of hikes in Liverpool for all kinds of abilities and preferences.
Most Romantic Restaurants in Liverpool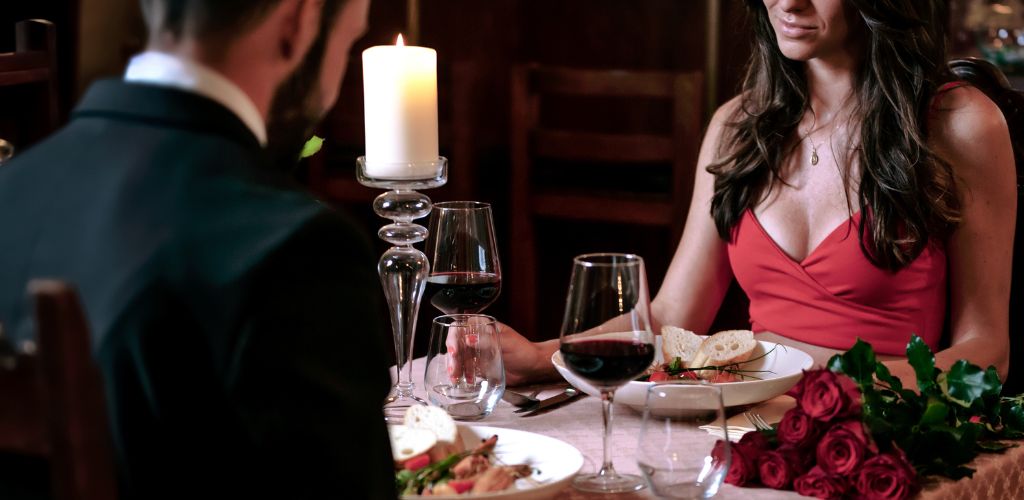 Liverpool boasts a never-ending list of restaurants, especially in recent years as its food scene has flourished. Here are some of my must-visit date night restaurants in Liverpool:
Panoramic 34
Officially known as the highest fine-dining restaurant in Liverpool, Panoramic 34 is the place to go for exquisite cuisine and panoramic views (as the name would suggest). The floor-to-ceiling windows provide sweeping views across Liverpool, 300 feet above sea level.
Dine on an array of traditional and international dishes, all of which are beautifully presented and freshly prepared. This is a more indulgent option, and the price tag reflects it. It is, however, one of the most romantic restaurants in Liverpool and well worth every penny. It's ideal for a special occasion. Click here for directions.
Cowshed Liverpool
Cozy up in a booth and enjoy a traditional British meal, ranging from classics such as steak, to creative side dishes. Cowshed's location, set within a converted townhouse, paired with homely decor, creates a romantic, rustic ambiance that's hard to top. Dishes are hearty and comforting yet reasonably priced. Click here for directions.
Bacaro
For Italian fare in an unpretentious setting, Bacaro should be your first port of call. The menu consists of flavorful Italian classics, ranging from filling pizzas to calamari and gnocchi. Feast up on your favorites before heading out on the town. Click here for directions.
The Art School Restaurant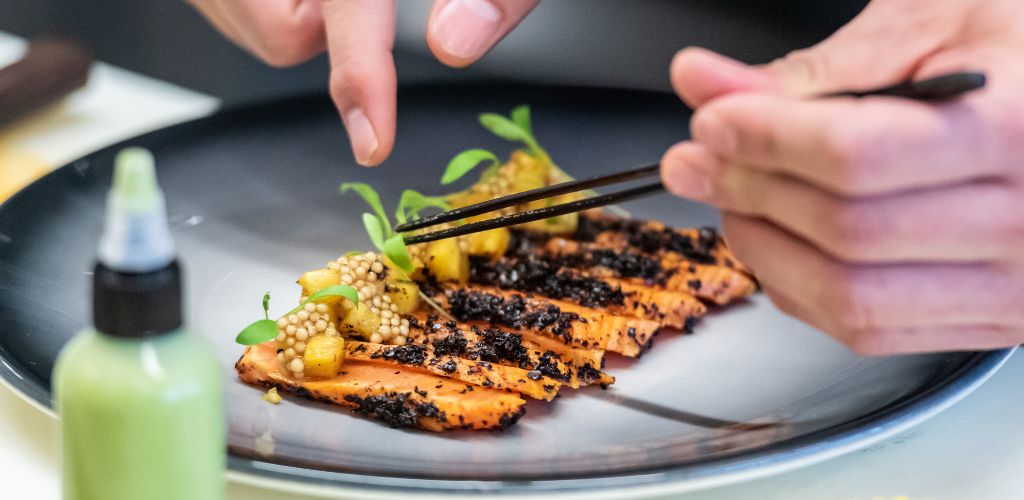 Another fine-dining option, The Art School Restaurant offers up-scale, fine-dining meals, made with locally sourced produce that's partnered with an extensive wine list.
The large, light-filled dining room makes it perfect for a daytime lunch date, or, by night, the ceiling is lit with twinkling lights. Book early to avoid disappointment, and be prepared to splash out a little! Click here for directions.
Spire
My only problem at Spire is choosing what to eat off their menu, as everything is so good. Here, the quality of the food and service is of the highest standard, but you can dine on delicious Modern European cuisine without having to break the bank. Their trio of fish is my go-to. Click here for directions.
Getting to Liverpool
I've mentioned a couple of times throughout this article how easy Liverpool is to navigate around, but it's also easy to get there, too. Liverpool benefits from its own airport, a mere 40-minute drive away from the city center. You can take a bus from the airport, which operates every 30 minutes.
You can also fly into the larger airport of Manchester and rent a car to drive to Liverpool, which is just an hour's journey away. Similarly, a train journey from Manchester takes around 50 minutes. From London, the train to Liverpool takes just under 3 hours.
Once in Liverpool, you can hire a car to get around, though it's best to note that many of the city center roads are one-way and can become packed with traffic during peak commuting hours.
If you're unfamiliar with the roads, and to avoid any unnecessary stress (you are on a date after all!), I'd recommend using public transport, such as the Merseyrail commuter trains and buses. They're super cheap ($1.50-$3 per journey) and run regularly. Ubers and black cabs are readily available too.
In Closing
Feeling ready to visit Liverpool? I don't blame you. I often find myself going back to the city just to find out what new activities have popped up. It's one of those places that always has something to discover that you didn't know about before.
If you're in Liverpool for a couples weekend or date night, be sure to try one of the above-mentioned experiences and let me know what you think… I want photo evidence of any silent disco street parties!