We arrived in Guilin and checked in to our nice, big, clean room at The Backstreet Youth Hostel. Right away we started talking with the staff about organizing a ride out to the Dragon's Backbone Rice Terraces, a sight outside of Guilin that has made this area famous. Thus far no other tourists had signed up for the ride we wanted. Many people follow the leader in a guided tour around the terraces where you get shuttled around to different view points by the typical megaphone toting Chinese tour guide. We were trying to just get a ride up there, hike the through some villages at the terraces, check out the view points ourselves, and then get a ride back to Guilin. Luckily it was Wednesday, and Wednesday is "dumpling night" at The Backstreet Youth Hostel, so we would have ample time to chat with other backpackers and get together the 6 people needed to fill the ride.
Dumpling night is a popular activity at many of China's best hostels and guest houses. This is the first time we were lucky enough to arrive on dumpling night and we quickly understood why rolling out dough, stuffing rolls and chowing down, has become such a popular idea. We loved it. It gave everyone in the hostel a chance to connect and swap travel stories, it also gave us all a chance to talk to the Chinese staff at the hostel, who all seemed to love dumpling night as much as we did. We must have made about 200 dumplings and after the staff steamed them up, we all ate them around a big table and planned our trip for the next day. We ended up getting a pretty cool group together and we decided to leave the next morning at 8 am.
We awoke to the tip-tap of rain drops on the tin roofs outside. We looked outside to see a foggy, thick mist enveloping the town, but we all told ourselves that it would disappear as we got higher into the mountains and closer to the rice terraces. All of us piled into the mini van, 2 Canadians (us), 2 Americans, 2 Italians, 2 Slovenians, 1 Austrian and 1 Chinese guy, Phoenix, who decided to take it upon himself to be our tour guide, even though we organized this trip to avoid tour guides. Anyway, when we arrived at the top the rain was pouring down and our chances of even seeing one patch of rice were looking dire. I know it sounds like we've had a lot of bad weather lately, and we have, but in our luck's defence, the Dragon's Backbone sees a lot of rain every year so our arrival wasn't really ill-timed. Despite a fog that prevented us from seeing 10 feet in front of us, we got off at Pigan Village. The road to Daxai was closed due to land slides so we were unable to go to the most famous view-point, but we were told that Pigan was just as good, although as you can see by this photo, the views were less than impressive at the time of our arrival. 
Phoenix immediately took control, worried that if people don't travel in packs then someone may stray and get hurt. The Chinese simply cannot fathom a world where people travel independently. He led us up to the top view-point where we were rewarded with more dense fog. A little deflated, we all sat at the cafe and enjoyed some breakfast that we had packed for our hike, which was clearly not going to happen today. The rain poured down for a couple of hours, but every once in a while the fog would part slightly and we could see about 10 square meters of rice so we all rushed over to get a glimpse and a bad photo before returning to the dry cafe. The Dragon's Backbone Rice Terraces are much like the terraces we were meant to see in Banaue, Philippines. Massive feats of human engineering that were carved out of mountain sides thousands of years ago and used for the harvest of China's most precious grain, rice. We've seen plenty of pictures of this area and we were extremely excited to see them with our own eyes, especially after missing Banaue due to weather.
Well, patience paid off, we hung-out at the top for about 3 hours when finally the fog gods applauded our persistence and parted the mist so that we could see what a miraculous view we had been missing. These terraces rise up to 1000m and are truly astonishing.  Brilliant reflection shone off the glass calm waters which pooled in their spoon-shaped design. A sight well worth the wait. While the fog lifted everybody took as many photos as their shutter speed would allow them, worried that the blinding mist would return. After we were all satisfied that we had the photos we had travelled here for, we piled back into the bus and headed out for dinner. Our self-proclaimed guide, Phoenix, barked our food orders aggressively to the staff at the restaurant, and soon we had a table full of delicious Chinese food, or "food" as it's known in China. We all exchanged travel stories and Phoenix taught us a little bit about Chinese culture. All in all the day was great, when the weather was bad the company was great and when the sun came out the views were sensational. The Dragon's Backbone Rice Terraces definitely lived up to the hype and should be on everyone's China itinerary.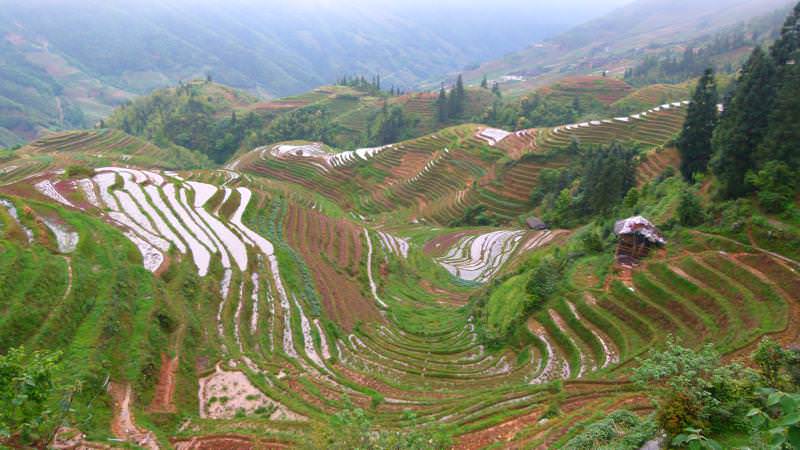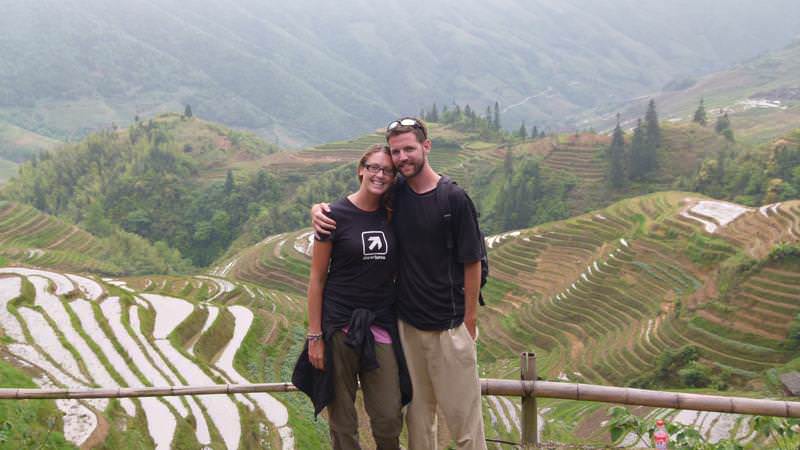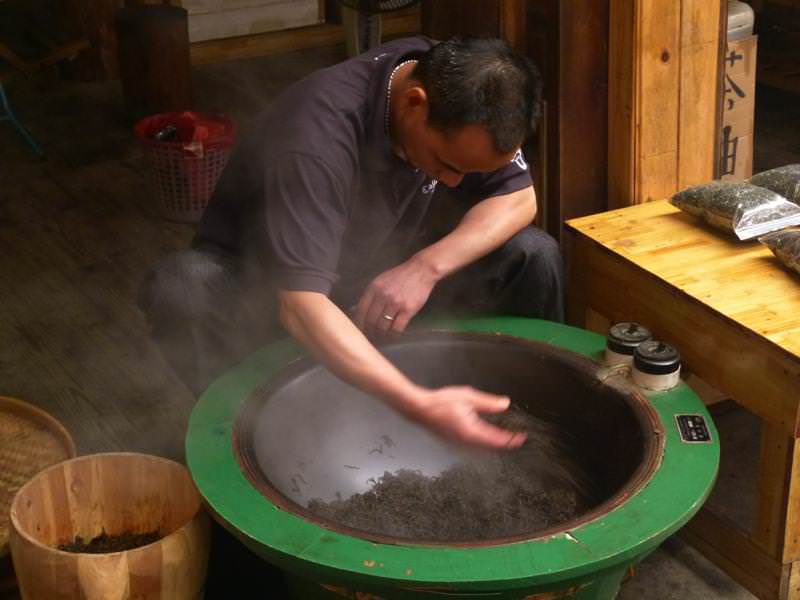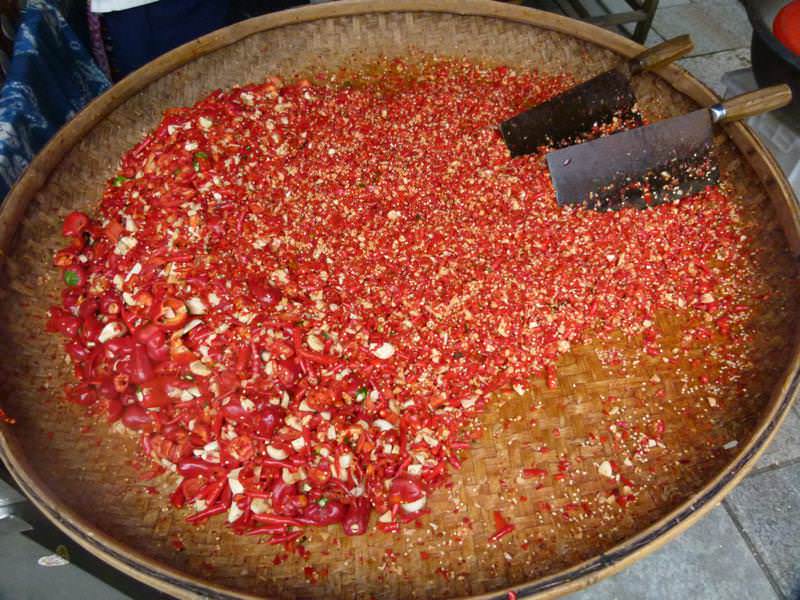 Like this Post? Pin it!