If you've ever wondered about the pros and cons of living in Denver, this post is for you.
Denver, Colorado, is a true mountainside paradise and is just at the foothills of outdoor adventures galore, with the Rocky Mountains only a 30-minute drive away. However, there are pros and cons of living in Denver that you may not have realized.
Pros and Cons of Living in Denver
I've been living in Denver since 2020 and I've loved every minute of it. Since moving here, I've found many good things about living in Denver, but there are also a few downsides to living in the city that I've unfortunately come across.
This post will cover everything from the good to the bad, but don't worry, the good definitely outweighs the bad.
Don't miss our guide to the top spots to visit in the US.
Here are the pros and cons of living in Denver.
Pros of Living in Denver
Here are the best things about living in Denver, Colorado.
1. Access to Nature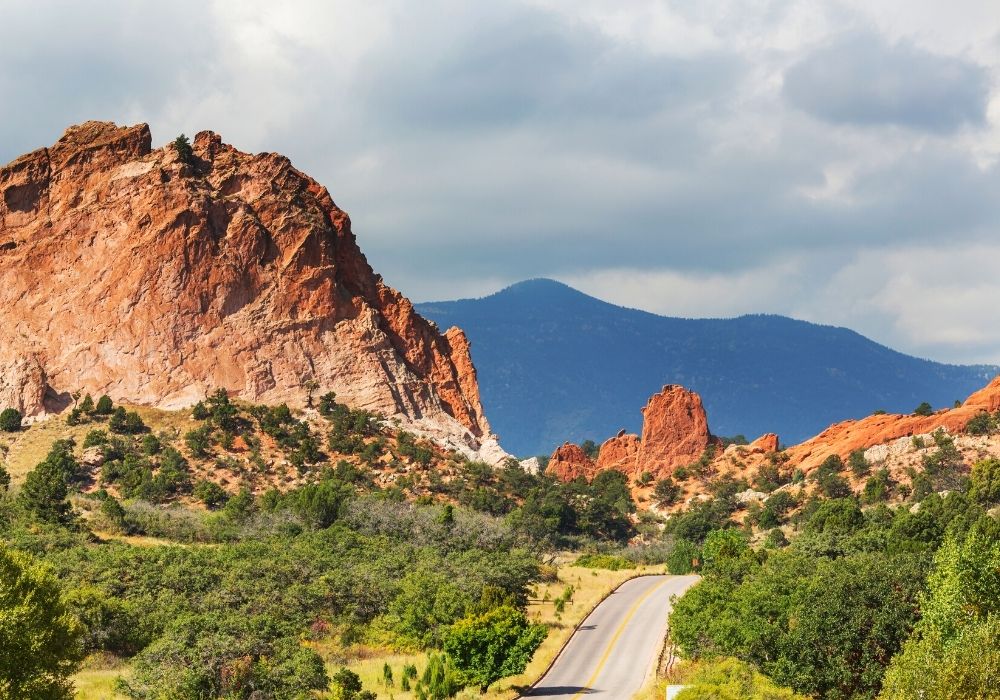 Arguably the best upside to living in Denver is its close proximity to the outdoors. I had to include this point first on this list of the pros and cons of living in Denver!
It only takes about 15 minutes by car or bus and you'll be right at the foot of the epic and beautiful Rocky Mountains.
Many people move to Denver just to experience the great outdoors because it's the perfect base to explore Colorado's best outdoor attractions.
So many great natural places to explore are only a short ride away. Some beautiful locations nearby include Rocky Mountain National Park, the Flatirons in Boulder, and Garden of the Gods in Colorado Springs.
There are even outdoor destinations right within the city of Denver, so you won't have to go that far if you don't want to. Denver is home to more than 200 parks throughout the city, and some even have lakes with kayak rentals for you to have some fun.
2. Amazing Restaurants
This list of pros and cons of living in Denver wouldn't be complete without mentioning the fantastic food in the city. If you love trying new and innovative foods, then you're going to fall in love with Denver.
Denver is one of the best foodie cities in the western part of the United States. While it's mainly known for its outstanding Mexican dishes, it's also home to traditional foods like Rocky Mountain Oysters, which are not, in fact, actually oysters.
Another remarkable delicacy that locals love is green chili. This sauce is put on almost everything, from burritos to nachos. Plus, many locals even eat it plain on its own. It can be found at nearly every local restaurant.
If Mexican food isn't your thing, don't worry because almost every type of restaurant imaginable is in Denver.
For a real foodie paradise, visit during Denver Restaurant Week. This week-long festival includes tons of restaurants that pick three dishes to serve as a three-course meal for less than $50 USD.
3. Great Nightlife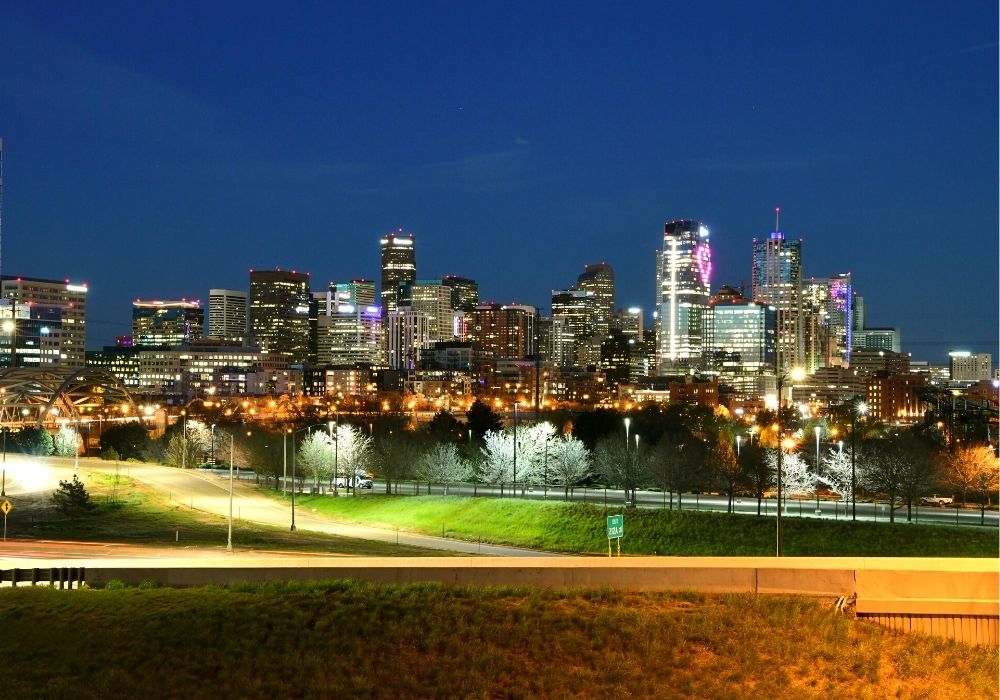 Another one of the good things about living in Denver is the fantastic nightlife. Many visitors are surprised at how great the nightlife in Denver is because it's not a huge city compared to Los Angeles or New York City.
Arguably the best spot for nightlife in Denver is Lower Downtown (aka LoDo). There are tons of great bars, clubs, and more in this area, and they're pretty much around every corner, so they're not that hard to find.
A few of the best places for nightlife include Coyote Ugly in the Denver Pavilions, Milk Bar on Broadway, and Glow Lounge on Colfax Ave.
If bar-hopping for nightlife is more your thing, then don't worry, Denver is filled with great bars. Some of the best ones in the city include Gaslamp, The Refinery, and The Ginn Mill.
4. Affordable Accommodation Costs (compared to other cities)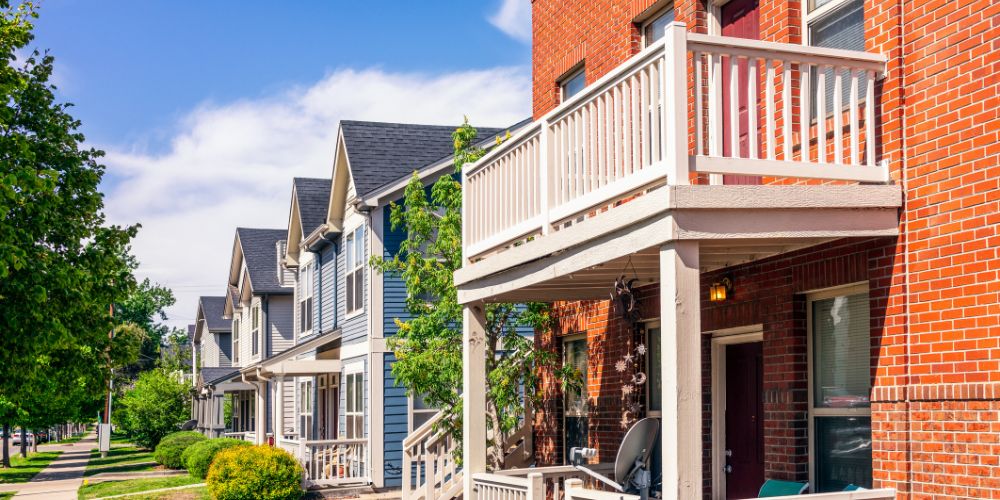 In my opinion, Denver has relatively affordable pricing compared to other cities in the United States. Denver actually isn't that overpriced for its location, and living in the middle of the city won't necessarily break the bank if you have a roommate.
My apartment in Lower Downtown only costs about $1400 USD a month, and I split that price with a roommate. This is significantly less than what I'd pay for an apartment of the same size in a city like Boston or New York City.
Of course, this could vary depending on where in the city you're looking for accommodation. Living in a neighbourhood like Cherry Creek will be significantly more expensive than living in Highlands or Five Points, so you definitely have to shop around.
Pricing for hotels in the city centre is also pretty cheap compared to hotels in other cities. You can get a room with two double beds for around $90 USD at a three-star hotel in LoDo right in the centre of all the action.
☞ SEE ALSO: 10 Best Coworking Spaces in Denver
5. Sports Culture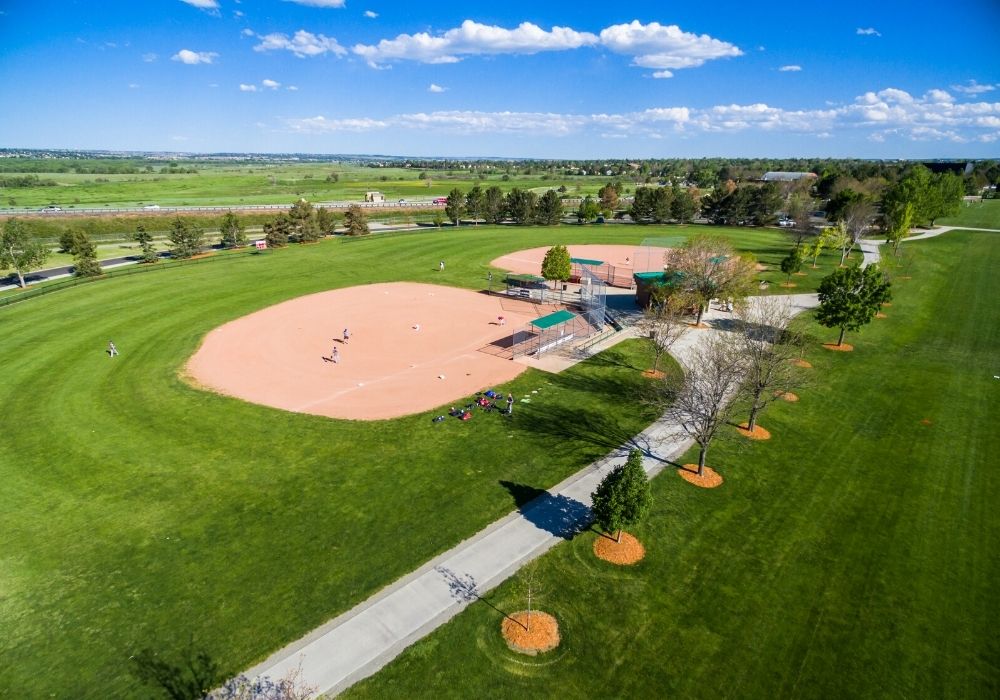 The sports culture is easily an upside to living in Denver. Everyone here absolutely loves sports, and there are so many different local teams to support. It's a great way to get involved with the locals.
Arguably the most popular sports team in Denver is the Denver Broncos, the city's football team. They play at Empower Field at Mile High, which is right in the city, and they play mainly during the fall and through the winter.
For America's favorite pastime, you can head to Coors Field to catch a Rockies game. Plus, you can try to take a photo with the team's mascot, Dinger, a purple dinosaur.
Another great team to see while in Denver is the Denver Nuggets, the basketball team. They're a lot of fun to watch, and they play right in the city at Ball Area, which also hosts Denver's hockey team, the Colorado Avalanche.
If major league sports aren't your thing, don't worry. There are a few state universities right in the city, and you can catch their games for a lot cheaper too.
6. Lots of Things to Do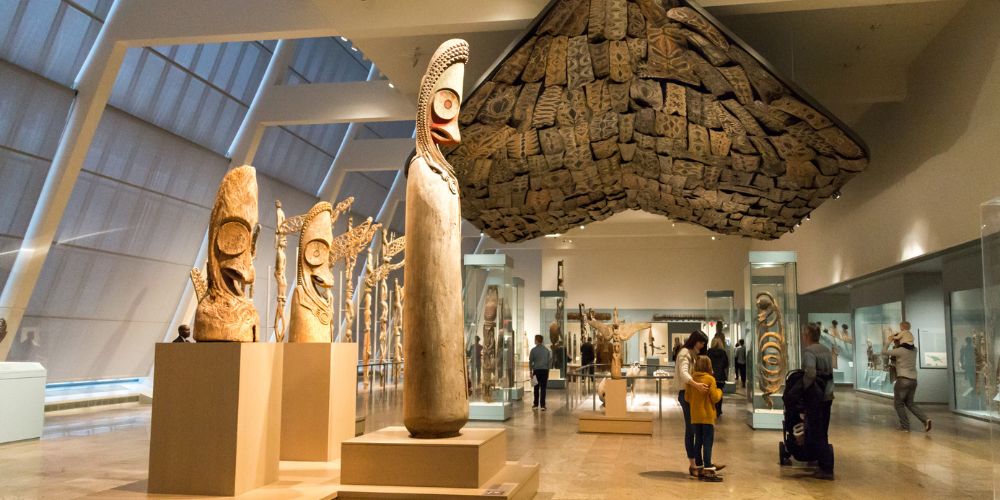 You'll never run out of things to do in the Mile-High City. This is definitely one of the major pros about living in Denver.
No matter your interests and hobbies, you'll be able to find something to do and other people to connect with. Denver is filled with tons of activities for all ages, types of weather, and even budgets.
In case you're wondering what the best things to do in Denver are, here are some of my personal favorites:
And that's only the start of the numerous things to see and do in Denver to keep you busy.
7. Easy Access to Traveling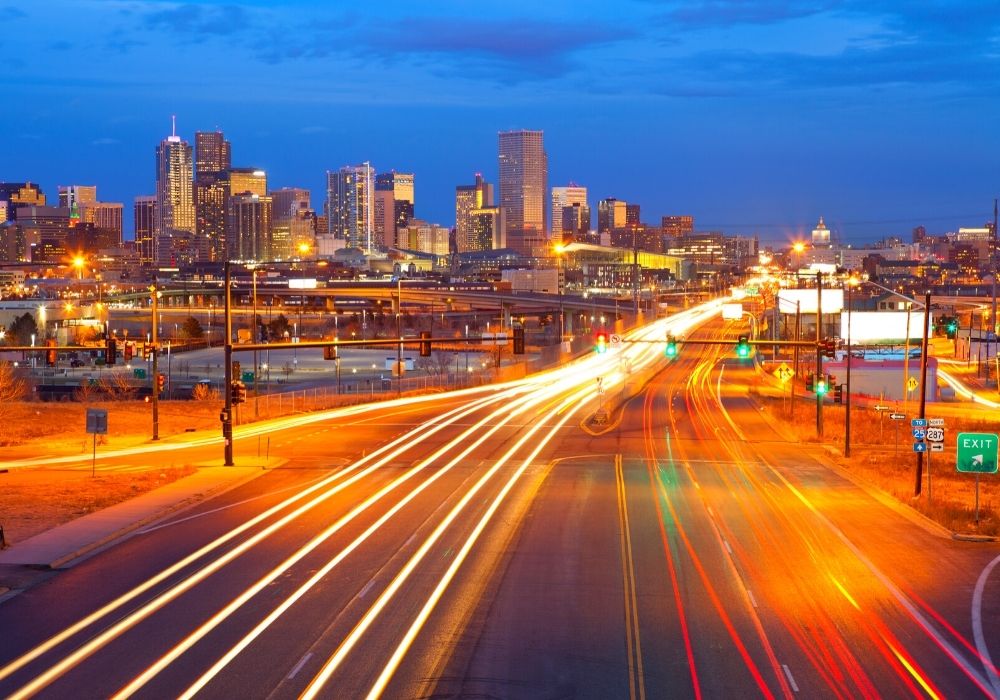 If you live in Denver, you easily have the rest of the United States and the world at your fingertips.
A quick 37-minute train ride from Denver Union Station will bring you to Denver International Airport (DIA), one of the busiest airports in the world (#3 in 2023, in fact).
From Denver's airport, you can get anywhere, and often the prices are pretty affordable thanks to Colorado having its own budget airline called Frontier.
Seriously, there are often flights for less than $20 USD round trip to must-visit destinations like Los Angeles, Salt Lake City, Albuquerque, and Seattle!
Plus, because it's an international airport, it's really easy to get anywhere in the world from the city. Be sure to use online sites like Skyscanner or Expedia to try to snag deals when prices are the lowest to save yourself some money on your travels.
8. Focus on Shopping Local
One of the best parts about Denver is that there's a significant emphasis on shopping local and regional instead of huge, commercial stores.
Most of 16th Street Mall is filled with local shops, though there are some commercial grocery stores sprinkled about.
The city hosts farmer's markets, too, often right in LoDo near Denver Union Station. During these farmer's markets, you can support local farmers and other local businesses by purchasing their great items.
Denver has also hosted quite a few "shop local" promotional events to showcase local businesses, so they can get the success they deserve. Denverites (and Coloradans) love shopping local when they can, so join in on the fun.
This is a great way to keep the cash flow within the community, and it's honestly a win-win for everyone who lives in Denver and the surrounding suburban areas.
☞ SEE ALSO: 10 Cheapest Cities in The USA for Digital Nomads
9. Perfect Weather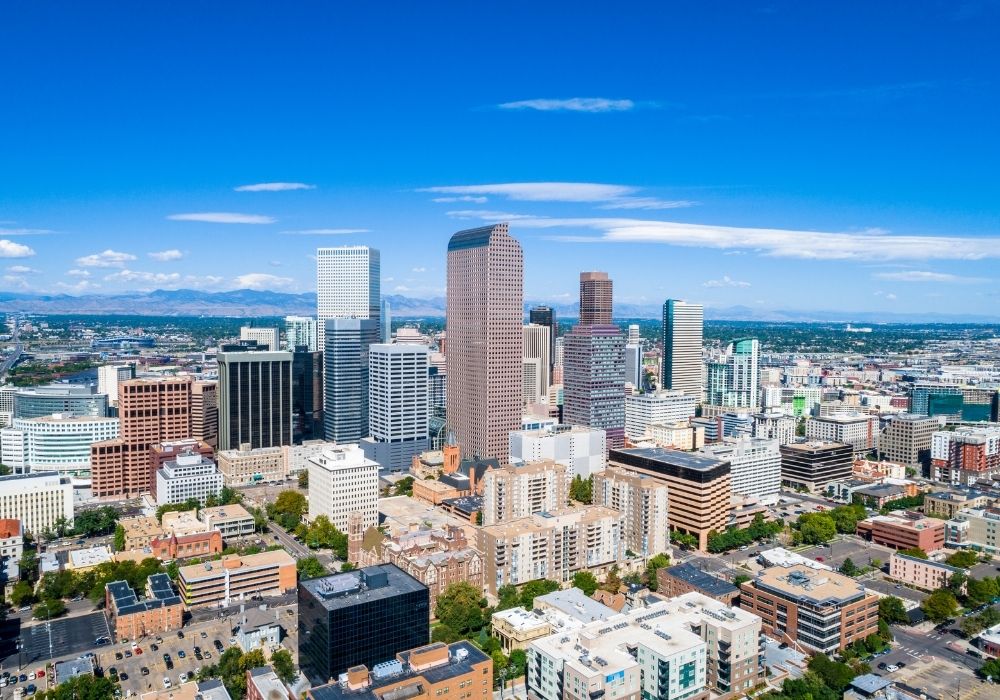 No list of living in Denver pros and cons would be complete without talking about the weather. It definitely deserves its own point because of how much it draws other people into the community.
The weather in Denver is almost always perfect.
I say almost because it does get its rainy days and winter snowstorms that can add up to a few feet, but bad weather days are few and far between.
The great thing about when it's sunny, even in the summer, is that it's never really humid like it is in other parts of the United States.
Sure, the sun can feel scorching on your skin, but you're never profusely sweating, thanks to the lack of humidity at this elevation.
10. Tons of Public Events & Festivals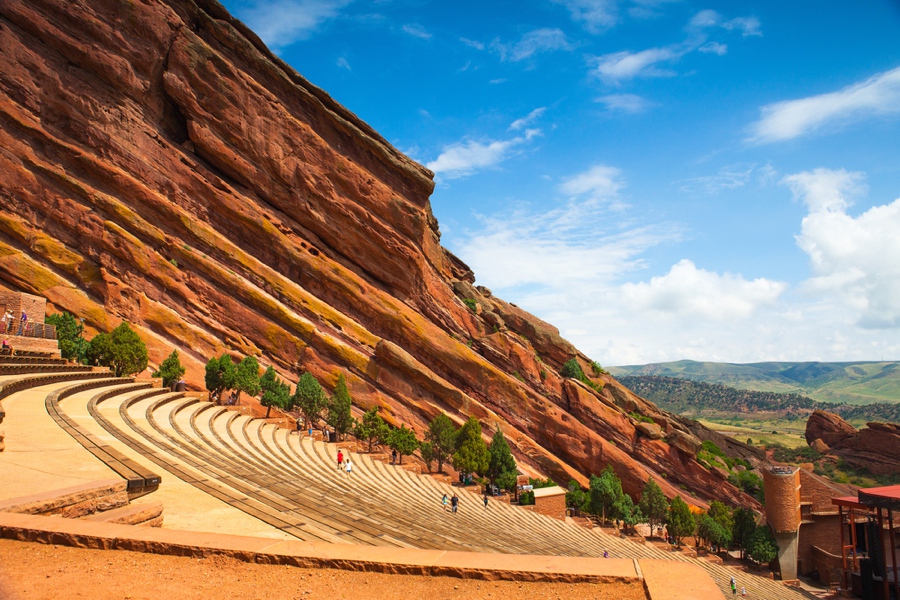 Denver hosts tons of events, which adds to the significant popularity of tourism in the city. Each week, there's bound to be some sort of event or festival that you can attend.
The most popular place to attend events is at Red Rocks Park & Amphitheatre right outside of Denver. It's a vast outdoor arena surrounded by red rocks, and it's the primary concert venue in the city.
Red Rocks Park also hosts lots of fun outdoor events like morning yoga classes, fitness workouts, and sometimes even food festivals.
Arguably the best event that's held in Denver every year is Denver Beer Week. This event offers an entire week dedicated to the local breweries in the area, and every event will be beer-related.
Other significant events in Denver include Winter Brew Fest, the Five Points Jazz Festival, and Denver PrideFest.
Cons of Living in Denver
As with everywhere, there are some cons to living in Denver, Colorado.
1. Bad Traffic
Weirdly enough, if you're traveling within the city, the traffic isn't that bad. Even right downtown in LoDo, there are hardly ever any cars because everyone rides their bikes or takes public transportation to get around the city.
However, if you're traveling in or out of the city, the traffic can be so bad that you can be stuck in the same spot for an hour or longer.
This tends to happen every day of the week during rush hour, so if you're trying to travel in or out of the city, definitely plan wisely.
With that being said, you can utilize the express lanes or carpool lanes if there are three or more people in your car. So if you're traveling with a larger group of people rather than just you and someone else, then the traffic most likely won't affect you during your visit.
2. The Elevation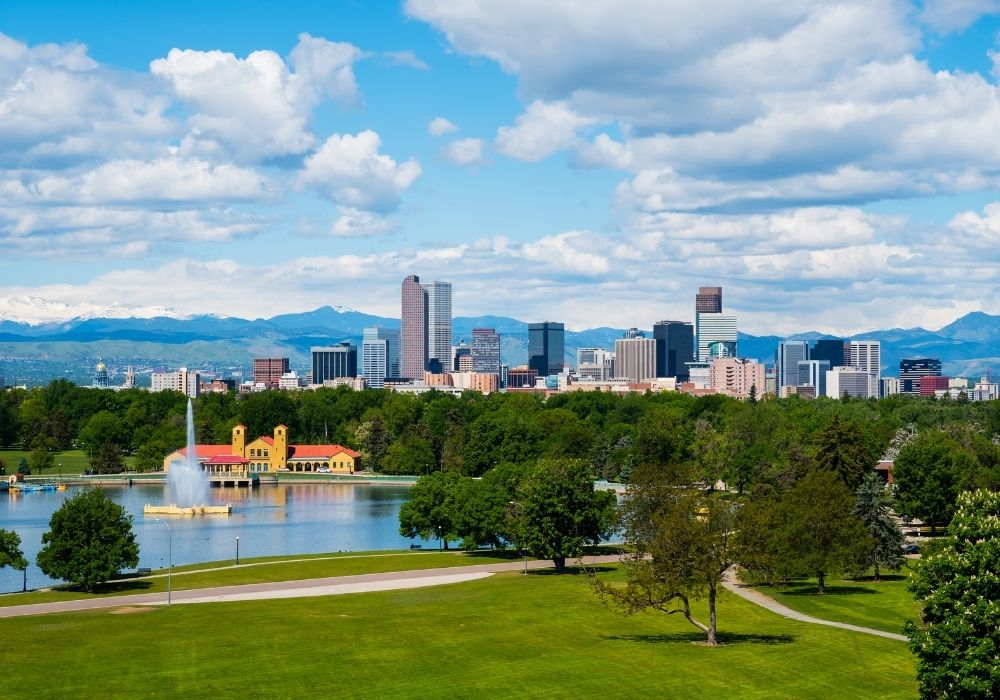 One of the downsides to living in Denver is the elevation. Because the city is 5,280 feet (1,600 meters) above sea level, the air here is so dry that it's easy to get dehydrated without even realizing it.
In addition to becoming dehydrated, you're much more likely to get a stuffy nose too. Some people even experience mild altitude sickness in Denver.
However, there's definitely a way around this so that it doesn't happen to you. Invest in a humidifier and always keep a water bottle on you at all times to force yourself to drink water. Try to curb the dehydration before it even starts.
At this elevation, getting out of breath also happens a lot easier than you think. You may find yourself walking just one block at your average pace only to end up panting for breath.
So, just keep aware of your walking speed and breathing to make sure that you don't overexert yourself.
The elevation is both a pro and con of living in Denver because the elevation is also why the city gets so much sun.
3. The City is Landlocked
Denver is entirely landlocked, meaning that there isn't an ocean or huge body of water anywhere near it.
The closest place to get to the ocean is to take a plane out to the coast of California, which honestly isn't that expensive if you can travel flexibly. However, this means that there aren't a whole lot of water sports here.
However, there are still lots of lakes and rivers throughout Denver and the surrounding areas, a lot of which go right near the Rocky Mountains. So, you can still do fun activities like kayaking, canoeing, and white water rafting.
Plus, after seeing the Rocky Mountains for yourself, you won't mind trading the ocean for this mountainous paradise.
4. Hard to Get Anywhere Without a Car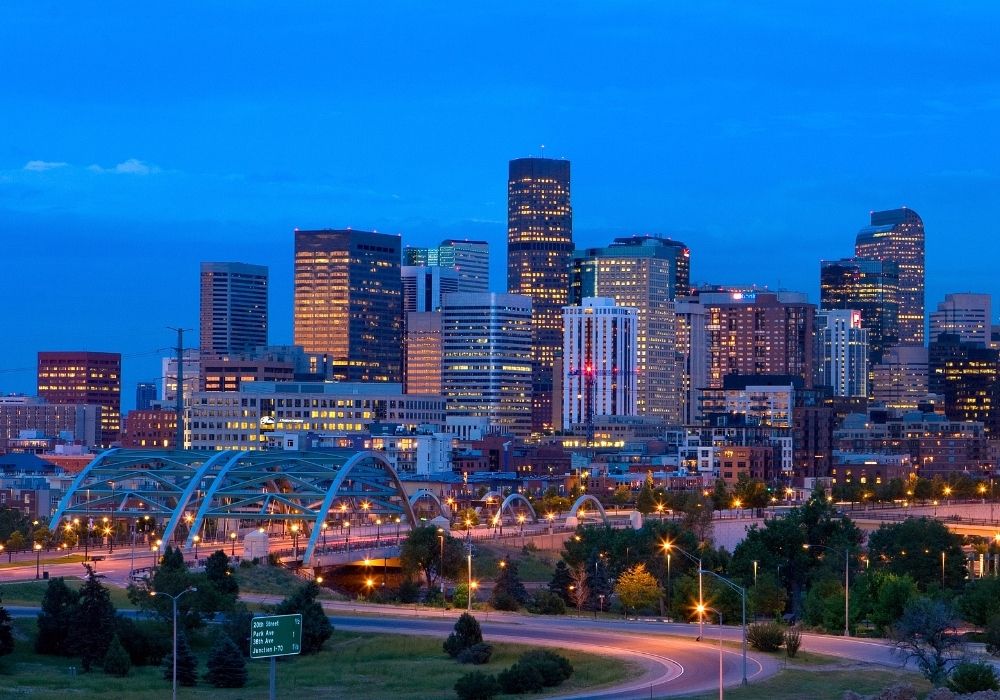 After living here for a year, I can say that one of the most significant downsides to living in Denver is that it's nearly impossible to get anywhere without a car.
I use public transportation and walking to get around, but if I want to travel anywhere fun, I have to rent a car, and those costs add up.
So, if you want to move here or you're planning on visiting, buying or renting a car is definitely an expense you'll have to factor in.
You can get anywhere in just a short drive, like Colorado Springs, Rocky Mountain National Park, or a cute mountainside town like Golden.
5. Streets/Sidewalks Aren't Plowed
This is one of the cons of living in Denver that most people probably don't know about unless they already live here. The roads and sidewalks are rarely plowed when it snows.
So, if you're planning on leaving the city on a day that it snows, you most likely won't be able to. They don't even plow the highways here, and often they're shut down completely when the snow is too bad.
It's tough to walk anywhere in the snow because the sidewalks are just piled up with tons of white stuff, which is something to keep in mind.
The only good thing is that the snow never really lasts very long here. We've had countless snowstorms when we had a few feet of snow, and it was almost completely gone within a day or two.
Just be wary if you are visiting the Denver area in the winter. You'll have to be flexible and be prepared for any possible situation!
FAQs About the Pros and Cons of Living in Denver
Read on for answers to some frequently asked questions about the pros and cons of living in Denver.
Is Denver Colorado a good place to live?
I think so! I've lived here since 2020 and I love it. Of course, there are both pros and cons of living in Denver, but in my opinion, the pros far outweigh the cons.
Why is Denver so popular right now?
Denver has a beautiful natural environment, great weather, and a thriving art and culture scene. Plus, there are many things to do in Denver, like see concerts at Red Rocks.
Why are people moving out of Denver?
According to a report cited by the Denver Gazette, it's true that many people are leaving Denver. The report states that the main reasons that people are moving away from Denver are high mortgage rates, high home prices, economic uncertainty and remote work.
Is it expensive to live in Denver?
In my experience, some things in Denver, like housing, are more expensive than other places in the US, but they're still a lot cheaper than in major cities like New York, Boston and San Francisco.
Can you live in Denver without a car?
I do. I find it's easy to get around the city without a car by using public transportation, riding a bicycle, and walking. If you want to go anywhere outside the city, however, you'll definitely need a car.
Now You Know the Pros and Cons of Living in Denver
I hope that this article has given you a good understanding of the pros and cons of living in Denver. Luckily, a lot of Denver's cons can easily be curbed with careful preparation, so just try to be ahead of the game and you'll be just fine.
Have you been to Denver before? What was your favorite thing about it?
Like This Article? Pin It!