We were so excited to arrive in one of the biggest cities in the world, Shanghai. Meaning "by the sea" this massive city was a popular trading port for years in the late 1800's to early 1900's. Shanghai is not exactly a budget backpacker's ideal destination but it is doable on a budget. We took the ultra-modern, ultra fast (250kms/hour) bullet train from Beijing to the Shanghai train station.  We then switched to the MTR line to take us to our hostel where we were greeted with smiling faces and a beautiful courtyard area.  One of the best things about backpacking in China is that the hostels here are some of the best value for money we've ever seen. It was late when we arrived so we just unloaded our bags and went right to sleep.
The following morning we were up early to start our day of walking all over the city.  It's a noticeably populated city with cars and people all over the streets and sidewalks.  When we were there it was really hot, humid and quite smoggy; however, we still really enjoyed ourselves.  We found some backroads with amazing dumplings, prepared the famous Shanghai way, and a small side-of-the-road noodle vendor who whipped us up a delicious dinner.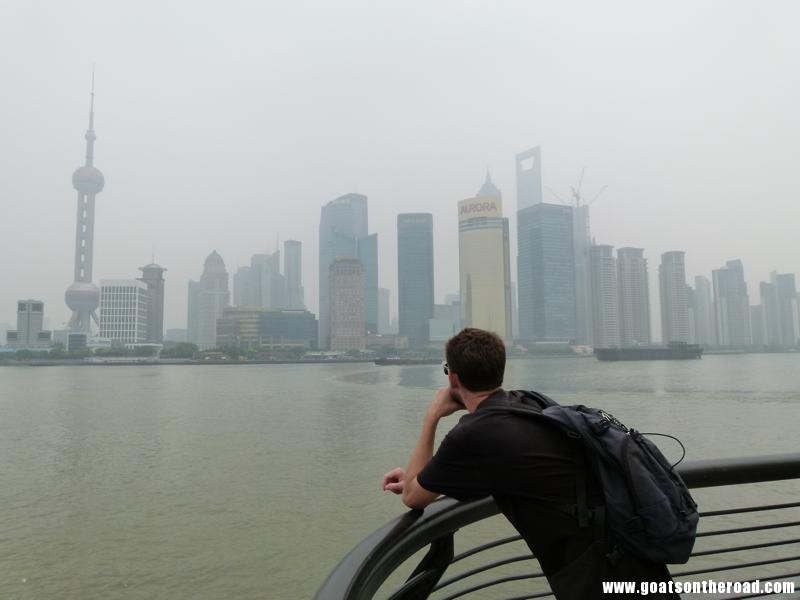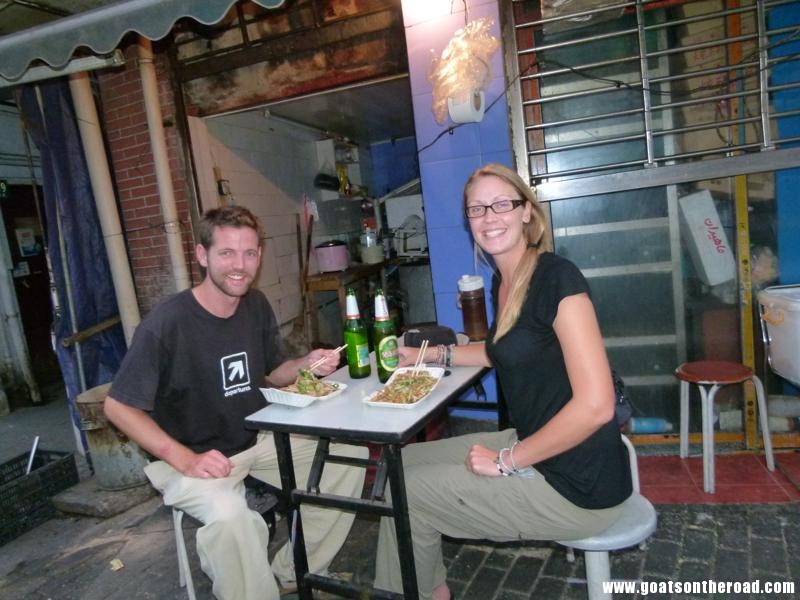 During the evening we made our way down to the famous pedestrian street.  Wow, what a sight that was!  All of the beautiful buildings were lit up, people walking and enjoying the evening, musicians playing while people danced and the shopping stores were packed.  We kept walking towards the water and made our way to the Bund, which is a stunning seaside promenade that goes on forever.  Looking out across the water was a view of all the towering skyscrapers lit up; and looking behind us were the stunning, glowing old buildings from the early 1900's.  It's a perfect contrast between the old and the modern.
We only spent 2 nights in this massive city since we knew we'd be coming back.  We decided to make a move to one of the nearby ancient towns, Tunxi in the Anhui Province.
Like this Post? Pin it!